Frequently asked questions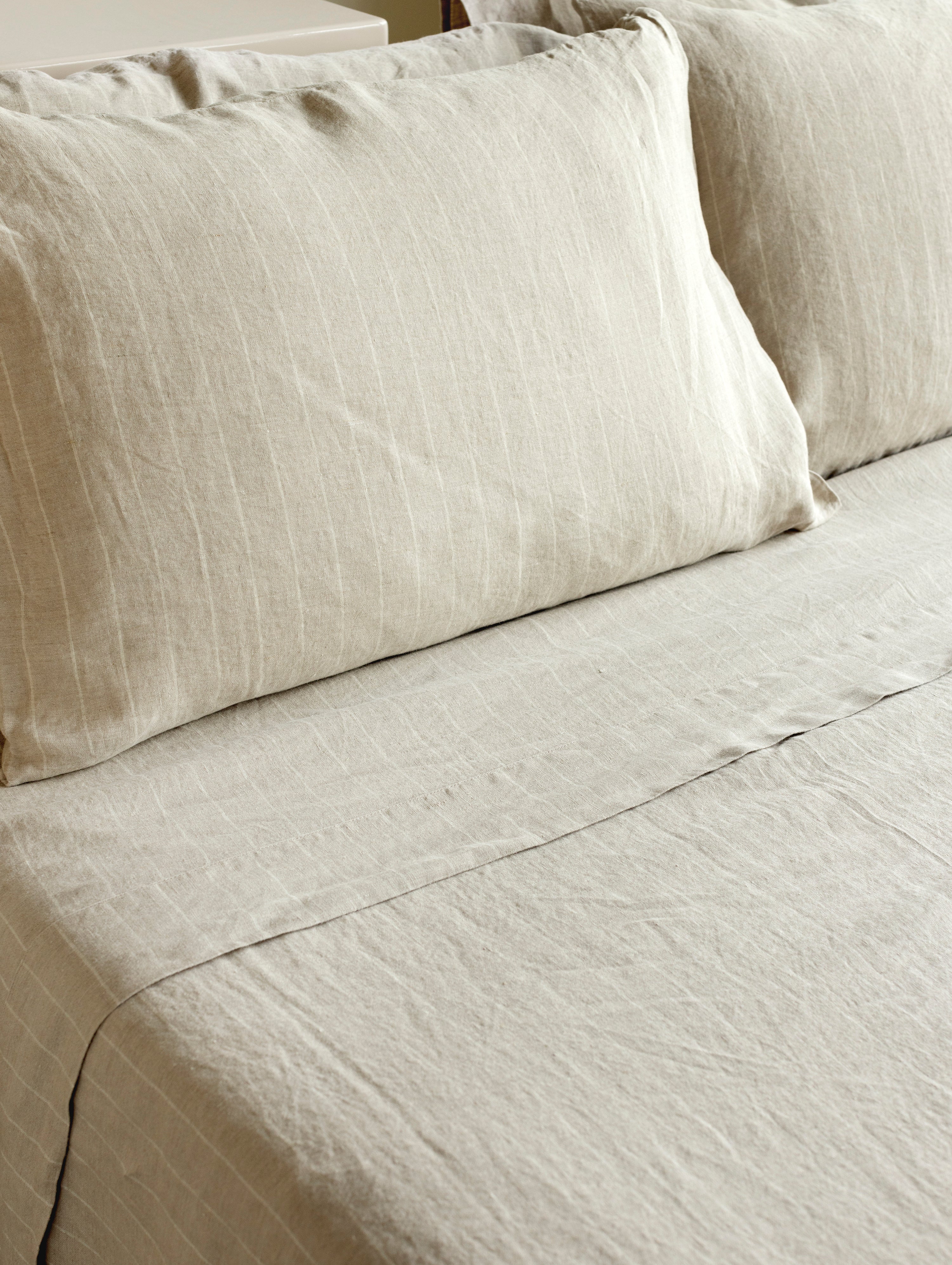 Orders
We will do our best to process your order within 2-3 business days. During new product launches or promotional periods our processing times are 7-10 business days. We are currently shipping out three times a week, and you will receive a shipping confirmation email with a link to track your order once it's been processed.
You will receive a confirmation email when you place your order, and then a second email once we have shipped your order which will have a link for tracking.
We are a proudly Vancouver-based company and, therefore, all of our prices are listed in Canadian dollars, when shopping in Canada. When shopping in the US our prices are listed in US dollars.
Yes! We offer gift cards in Canadian currency. You can purchase them here.
We accept Visa, Mastercard, American Express, PayPal, Sezzle, Afterpay and gift cards issued by Wilet. Only one form of payment per order is possible (with the exception of gift cards).
Shipping
Shipping is free across North America (excluding Hawaii & Alaska) for orders over $350 (after any discounts and before taxes have been applied). For orders under $350, we charge a flat rate of $15 per order. If you are a part of our Rest Friends Club, you get free shipping on every order at the Soulmate tier, and free shipping for orders over $150 (after any discounts and before taxes have been applied) at the Confidant tier.
We ship all orders through Canada Post.
Absolutely - priority and express shipping are additional available options and will be calculated at checkout.
Yes, we do! Shipping will be calculated at checkout.
Returns
If you're not 100% sure, you don't have to decide right away. Take a couple of nights. Hey, take a few weeks.
With our 30-Night Sleep On It program, we'll refund your purchase price if you're not absolutely in love with your linen by then. Just send an email to hello@shopwilet.com to begin the return process. We require that returns arrive at our fulfillment center or that tracking information has been provided prior to the end of the 30 day period.
You will receive a refund in the original method of payment once we inspect the returned item(s). All returned items are donated to a local charity, so we ask that they come back undamaged and unmarked. We do not accept gift card returns, and our 30-Night return policy does not apply to any items that were purchased as a Final Sale. All shipping (including for returns) and handling fees are nonrefundable.
Final Sale items cannot be returned for a refund, exchange or store credit.
All returned goods are donated to local charities.
You can! Our Showroom is located at 858 East Hastings St. We are open Monday-Friday from 1-4pm.
Products
Our bedding is not measured in thread count, but rather by a weight called grams per meter square (GSM). Thread count as an indicator of product quality is more of a marketing tactic than a true measure, which we share more about on our Journal.
We're proud to work with manufacturers in China and Portugal who produce our high quality European linen bedding and bath towels.
It is perfectly normal. In fact, this is actually what makes your sheets softer after each wash! Linen undergoes a natural shedding process as it is washed and dried. We recommend you dry your linen on low heat to assist the shedding process. Check out our care tips for more information on laundering.
Due to numerous variables regarding laundering, frequency of use and how you interact with your bedding, it's impossible to put a definite lifespan on your linen. All of our linen bedding has a weight of 170 GSM (grams per square meter) and is pre-washed prior to arriving at your home. As a result of this softening process, it's farther along in its lifespan compared to thicker, heavy duty linen. If we didn't do this, your linen bedding would be rough and uncomfortable to sleep in.
Although linen is a durable material, it's not immune to the wear and tear that can result from frequent use and improper laundering. Because they are put through more consistent stress (due to friction, usually around pressure points and where the feet rest), fitted sheets can show signs of wear earlier than their bedding set counterparts. This is not a flaw or error, but rather a normal occurrence and result of frequent use.
To help address this, we recommend rotating between two or more fitted sheets and following our linen care tips!
Our King and Queen fitted sheets are 43cm deep, our Double fitted sheets are 38cm deep and our Twin fitted sheets are 35cm deep.
We do! They can be purchased here. If you purchase bedding after receiving your swatches, reach out to hello@shopwilet.com and we will refund your swatch purchase.
Linen is a natural fibre fabric originating from the inside of the flax plant. Linen is sustainably produced, as flax plants generally require less water and pesticides in the growing process, and the other parts of the plant can be used for other materials to minimize waste. 100% linen is extremely breathable and temperature regulating, which is ideal for people who get hot while sleeping. Aesthetically, it has a slightly textured look and feel compared to other bedding fabrics. Our 100% linen duvet covers also use linen ties for the bottom closure. The weight of our 100% Linen bedding is 170 grams per square meter (GSM). 
Our Linen Cotton bedding is also a natural fibre fabric comprising 55% linen and 45% cotton. It retains many of the benefits of 100% linen like breathability and natural, renewable origins, while offering other traits like a smoother look and lower price point than 100% linen. Our linen cotton duvet covers use an invisible zipper for the bottom closure. The weight of our Linen Cotton bedding is 160 GSM.
At the moment, our Bedding Bundles are sold by fabric, meaning you can purchase a Bedding Bundle in linen or linen cotton.
Wilet Rest Friends Club
The Rest Friends Club is a loyalty program that rewards our biggest fans with exclusive perks and redeemable discounts on future purchases. Anyone can join the program and start earning rewards points - all you need to do is create a Wilet account.
Subscribing to our emails does not automatically enrol you in the Rest Friends Club (but you do get points for subscribing!). To join the club, you need to create an account.
There are lots of ways to earn Rewards points - learn more about them here. To earn points on purchases, make sure you are signed in to your account on our website before completing your purchase.
Points earned on a returned purchase will be deducted from your account. Your tier status may be affected as a result as well.If you used points for a discount on your purchase, those points  will be returned to your account.
Yes, you can! Refer all of your friends here. Your friends will get $30 off their first purchase when they shop through your link and you'll get $30 off a future purchase if they spend over $120. $30 off is the equivalent of 600 points. Referrals are unlimited and points can be stacked.
We are unable to combine accounts or transfer points. Please sign in with the same account before you check out for each purchase.
You can redeem your points as soon as you have accumulated 300 points. Sign into your account and choose which eligible discount you want to redeem for your next purchase, then apply the discount code at checkout. You can also redeem your reward directly using the redemption slider on the checkout page if you are signed into your account - note that on a mobile device, you need to click on the dropdown 'Show order summary' to access the direct reward redemption option.
Discounts earned through Rest Friends Club cannot be combined with other discount codes. Discounts cannot be applied to shipping charges.
Yes, your points will expire two years after the date they are earned.
To check out with Shop Pay, you must use the reward redemption slider before clicking on Shop Pay to complete your purchase. If you are using a discount code you redeemed previously, you can enter it on the Shop Pay checkout page. 
To check out with Apple Pay, you must use the direct reward redemption or apply the discount code before using Apple Pay to complete your purchase. At the Information checkout page, click on the dropdown 'Show order summary' to apply the discount.
To check out with PayPal, continue through the transaction (once you've signed in to PayPal) until it takes you back to Wilet's checkout page, where you either enter the discount code you redeemed, or use the slider to redeem directly.
The Rest Friends Club has three tiers, based on qualifying spend and each tier offers certain benefits. The tiers are:
Pal - $0-$999 spend
Confidant - $1,000-$2,999 spend
Soulmate - $3,000+ spend
All new Rest Friends Club members start in the Fans tier and will move up when they meet the next tier's qualifying spend. You need to be signed in to your account when you make purchases in order to get credit towards your tier status.
Once you move up a tier, it will not expire!
Sign in to your account to see what tier you are in and when it expires.
If you are a part of our Rest Friends Club, you get free shipping on every order at the Soulmate level, and free shipping for orders over $150 (after any discounts and before taxes have been applied) at the Confidant level.