Here's the part where we tell you how it's done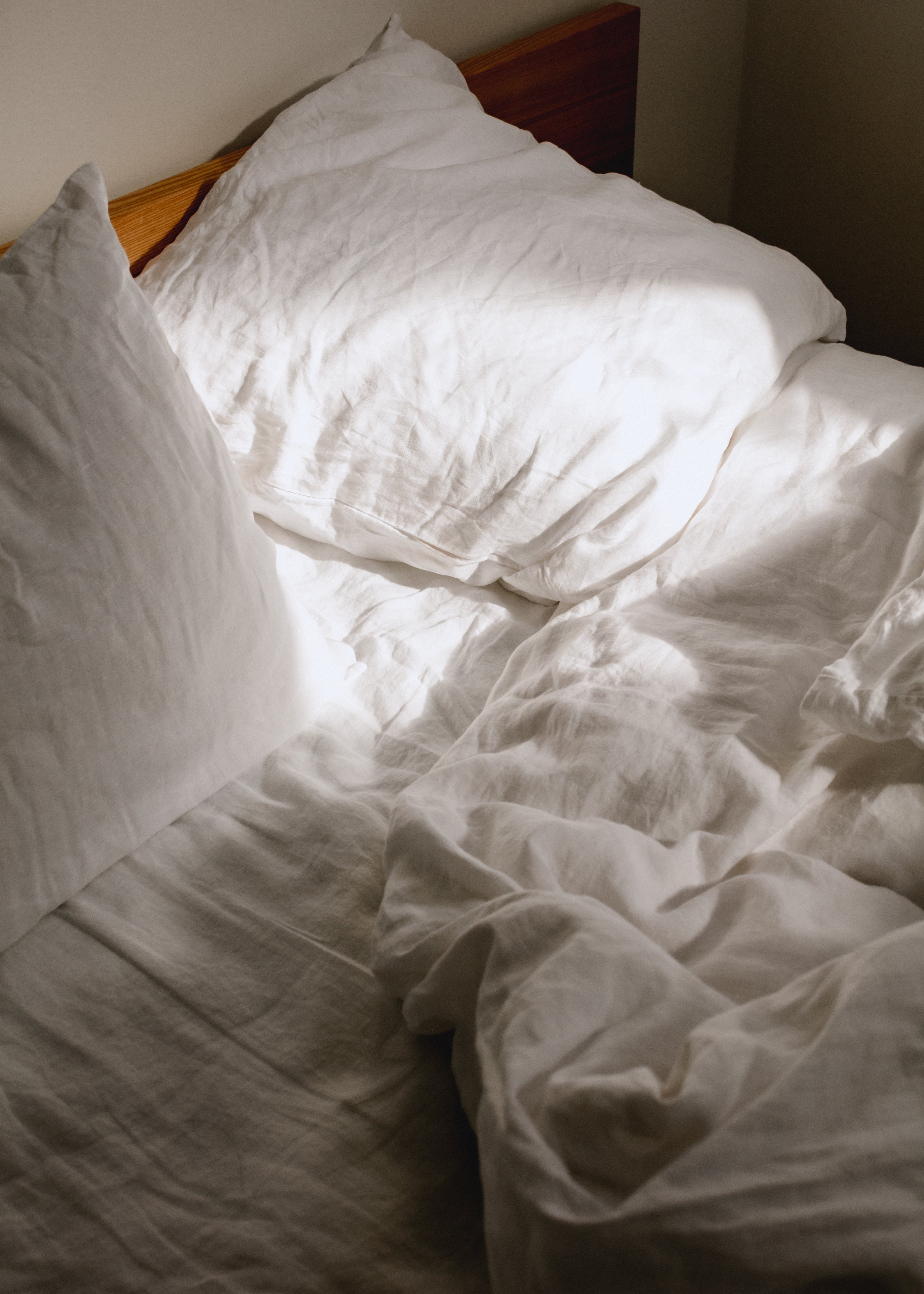 So you've committed to linen. Now what? Taking proper care of your items will help your linen lead a long and happy life.

Before you start to enjoy your new linen, here are a few tips:
Machine wash in cold water with like colours and fabrics before using
Use gentle, enzyme free detergents (we love Nellie's Laundry Soda), do not use bleach or fabric softener- enzymes and fabric softener accelerate the wear of linen and can produce more lint than when a natural detergent is used
Do not wash or dry with any items that have buttons, hooks, etc. to avoid snagging
Tumble dry on low or hang to dry and be sure to empty the lint trap a few times over the first 5-10 drying cycles (more for our Waffle Towels)
Avoid using acidic self care items before bed - especially products with ingredients such as benzoyl peroxide and citric acid.
Heirloom Quilts are machine washable and can go into your dryer. We recommend limiting washes to once per month.
Rotate your Fitted Sheet! Give your favourite sheets time to rest between uses.
Still have questions, check out our care do's and don'ts here. Or reach out directly.