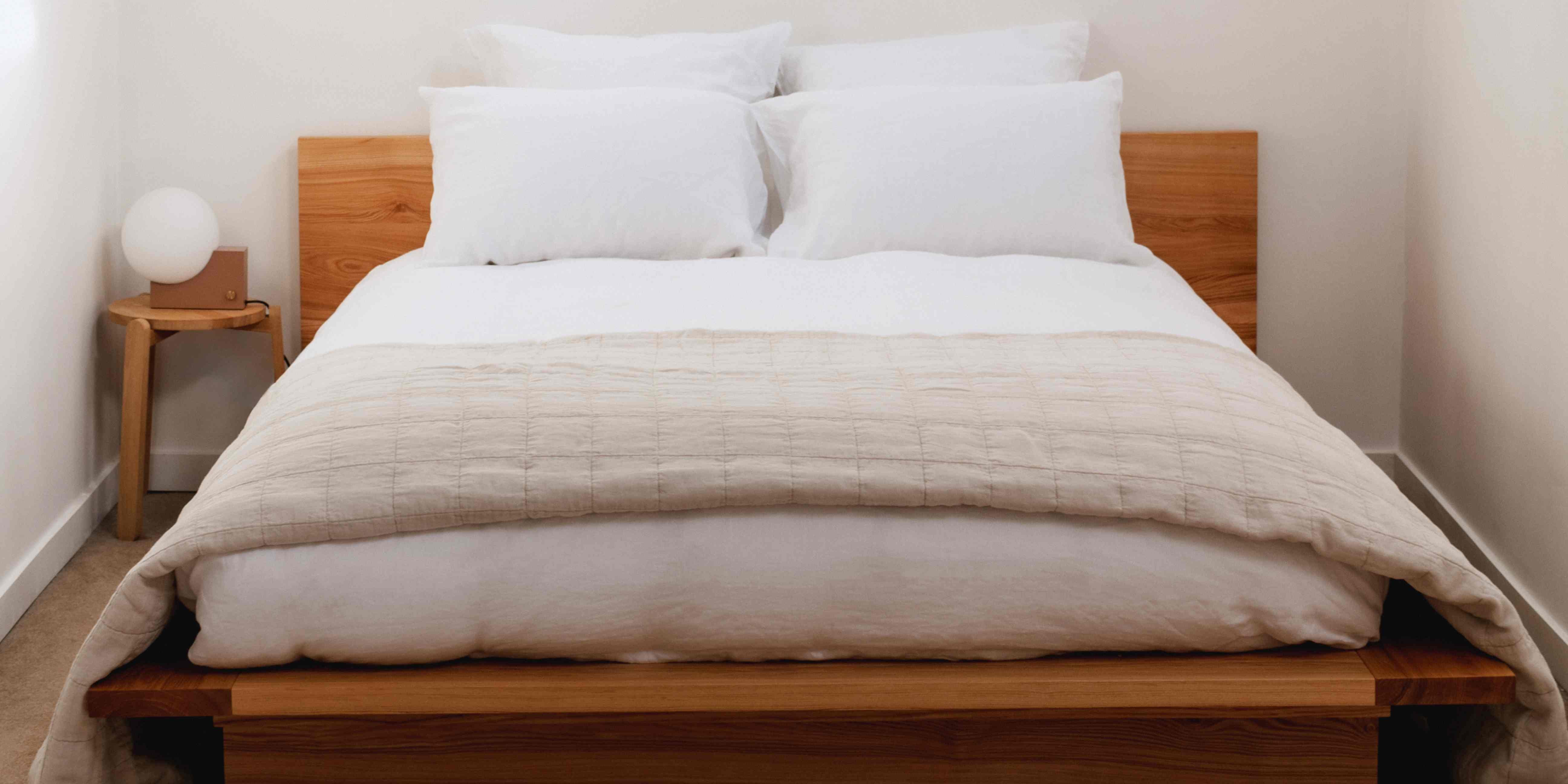 Sleep soundly - you're covered.
Each customer is eligible for a 1-year limited warranty on linen purchased directly from Wilet. This includes products from our Sleep, Bathe, and Dine Collections. For one year after the delivery date, if your linen has a defect that is covered under our warranty, we will offer a one-time replacement. 
Any items purchased from a third-party retailer (such as Indigo, The Bay, etc) are not covered and any issues must be presented to the retailer it was purchased from.
A note on sizing: The unwashed linens' actual measurement size may slightly vary.  We allow for variances within 2% of the stated size (+/-).  All 100% linen fabrication may result in slight shrinkage after a few washes, but up to a maximum of  3-5% in total.
Your part to play.
Our warranty is only valid for the period of time that the original purchaser owns the product. Please keep a copy of your order confirmation email and be prepared to share this with our team in the event of a warranty claim. In the event of a claim, we will also require photos of the flaw or damage as part of the review process.
So, what's covered?
Covered:
Physical flaws or damage that occurs despite proper care and normal usage.
Not Covered:
Regular wear and tear as a result of normal use. 
Damage or wear that's a result of improper care, laundering, or usage. This includes (but is not limited to): rips, stains, discoloration, and damage caused by fabric softener and deep-cleaning enzymatic detergent. To ensure that you're taking proper care of your linen, check out our linen care tips.
Damage or defects in pieces sold by third-party or authorized retailers (such as Indigo).
Change in comfort, fit, or style preference. This is covered under our 30-Night Sleep On It return policy. Replacements will only be offered in instances of manufacturer error. 
A couple of replacement specifics.
No new warranty will be provided for the replacement product(s). In rare cases that we are not able to offer a replacement in the exact colour that was originally purchased, we will provide a replacement in an appropriate colour that we have available. We will not offer refunds outside of the 30-Night return policy window if the original colour purchased is not available. The warranty approval process is up to the sole discretion of Wilet, and not how the customer has interpreted our policy.