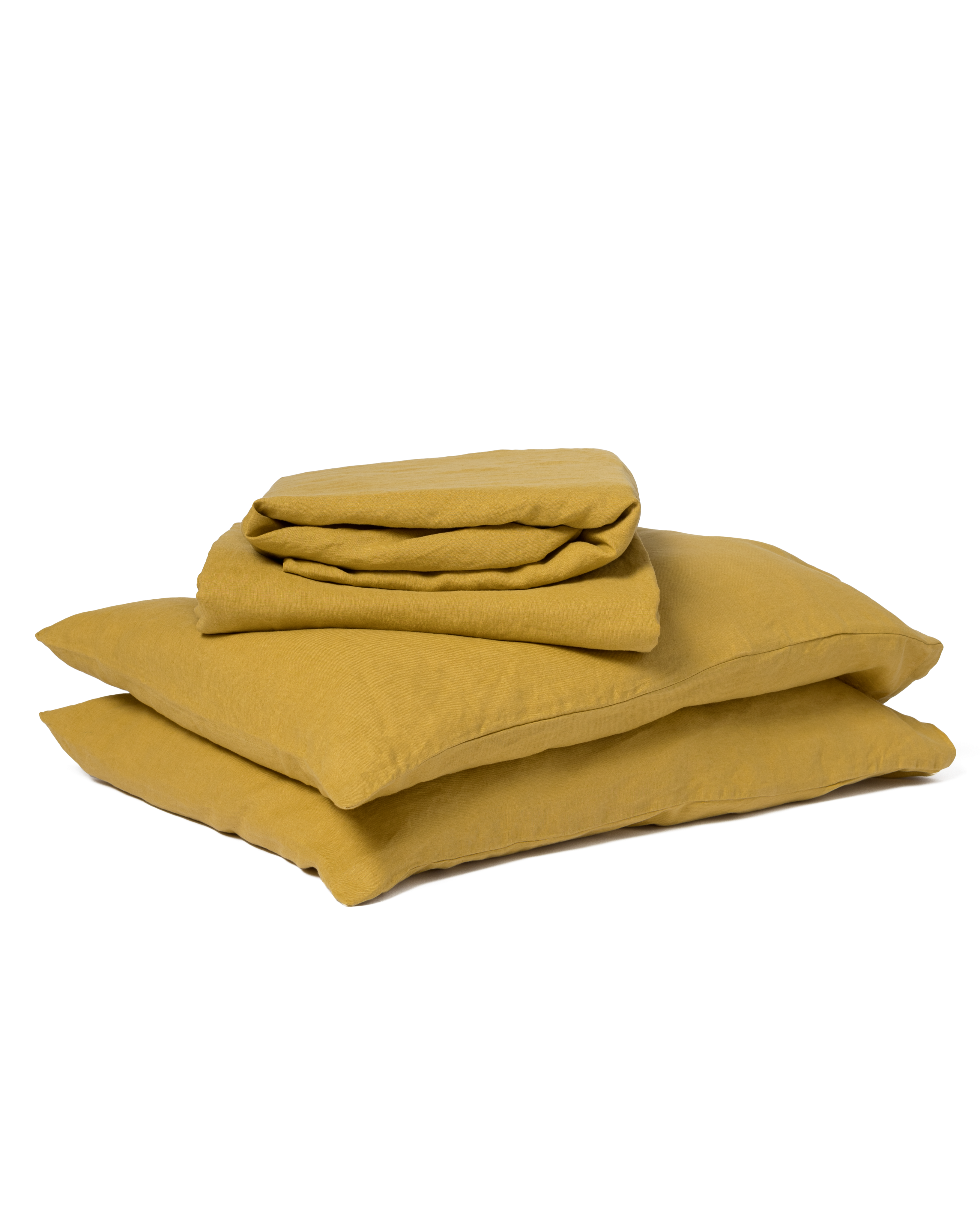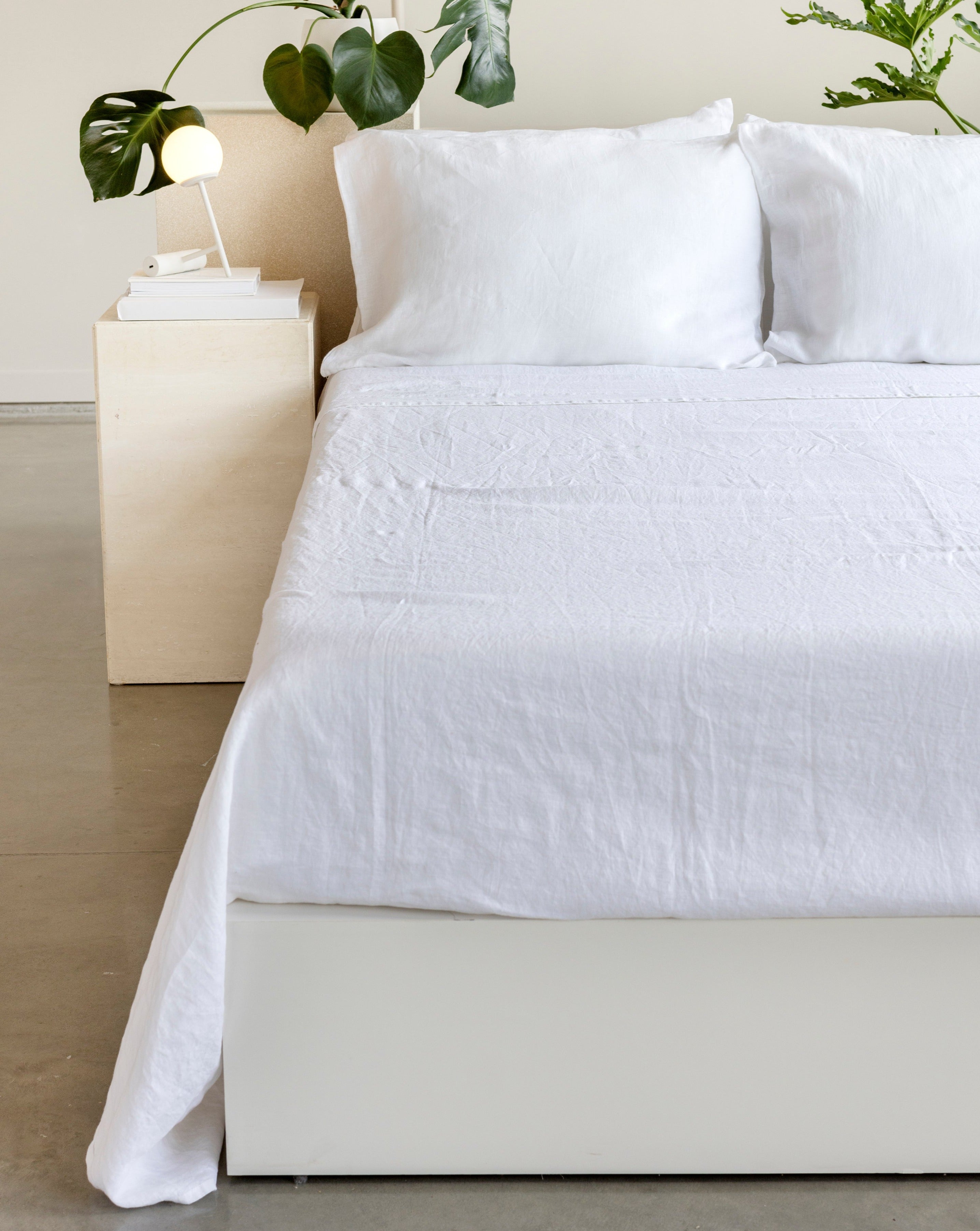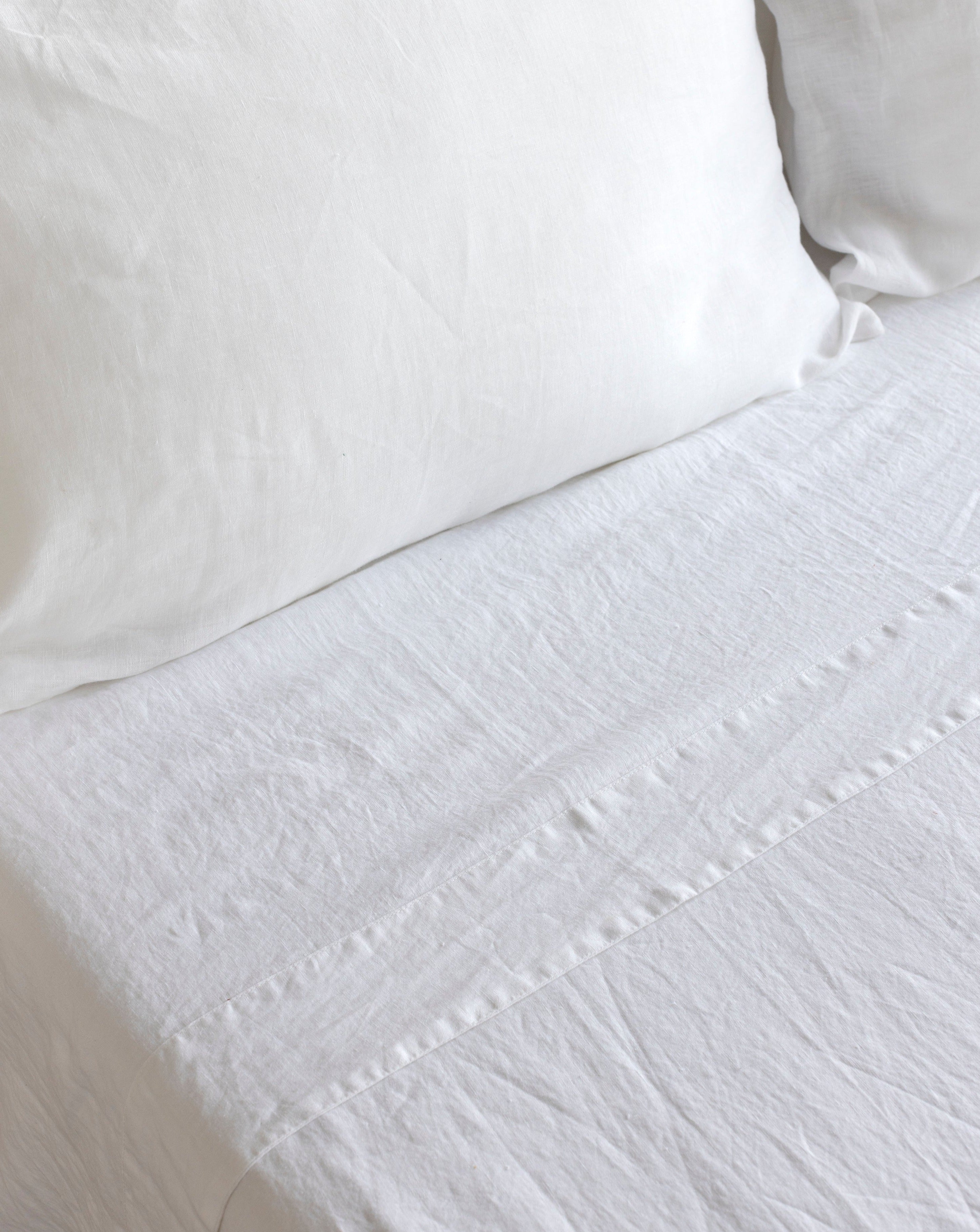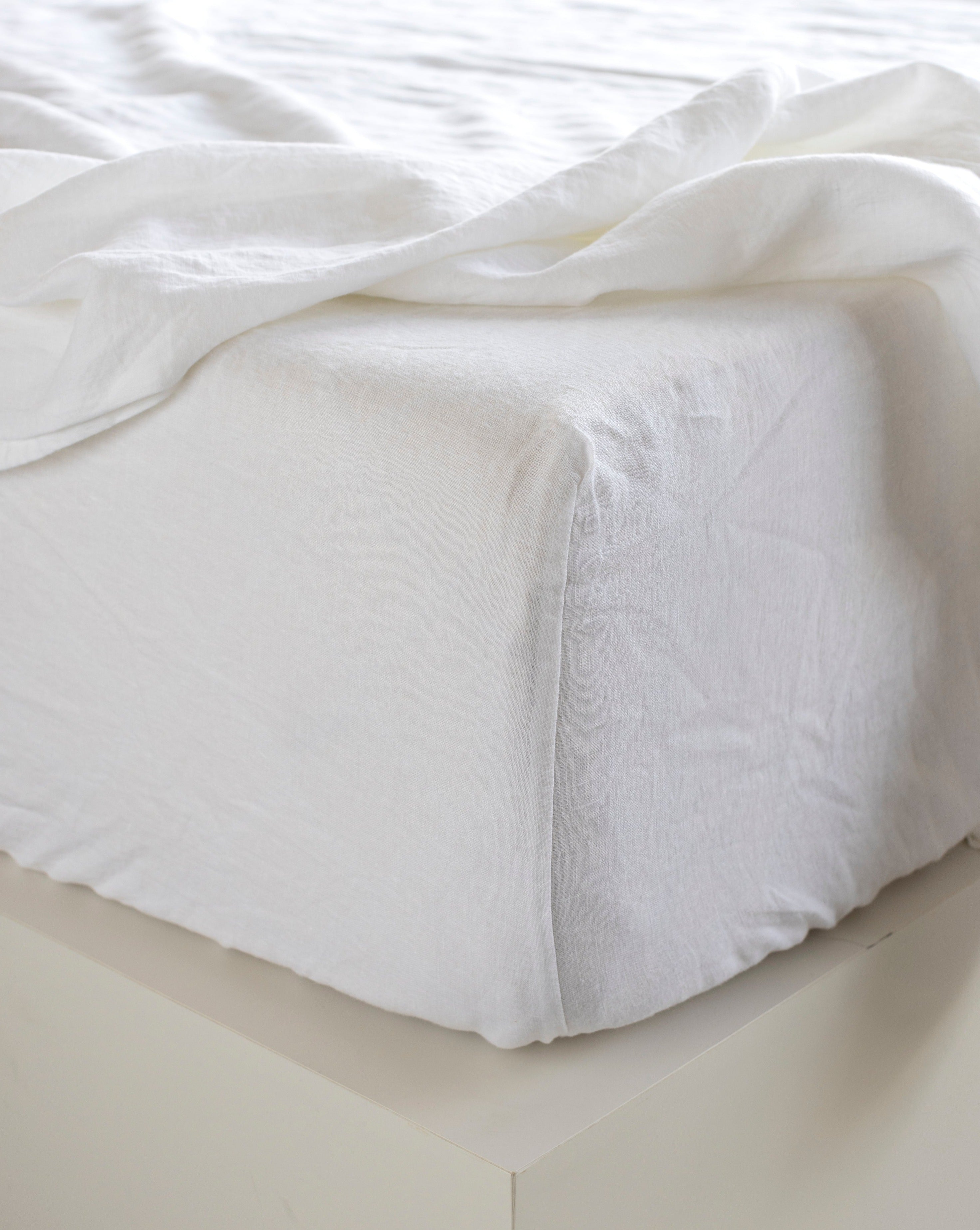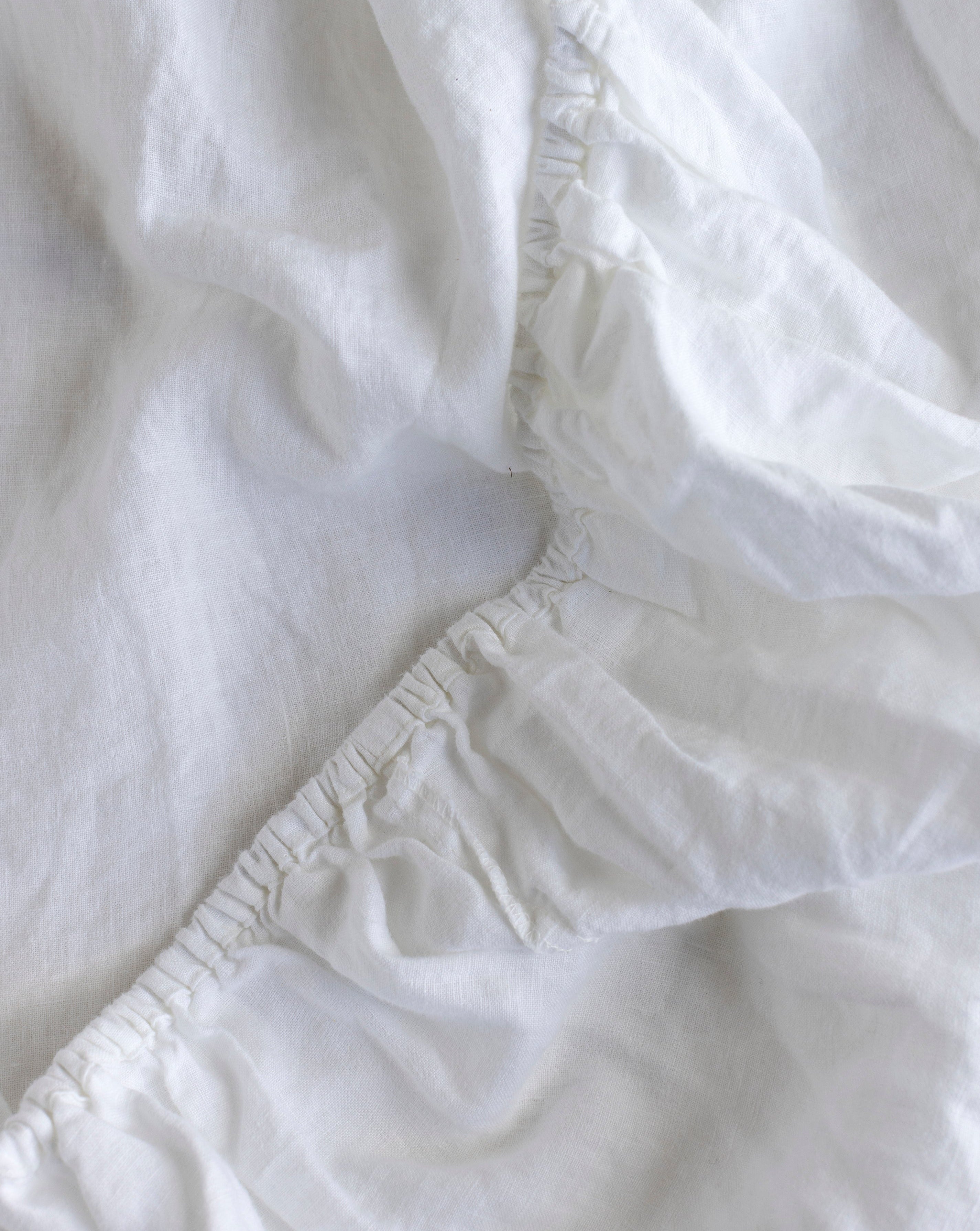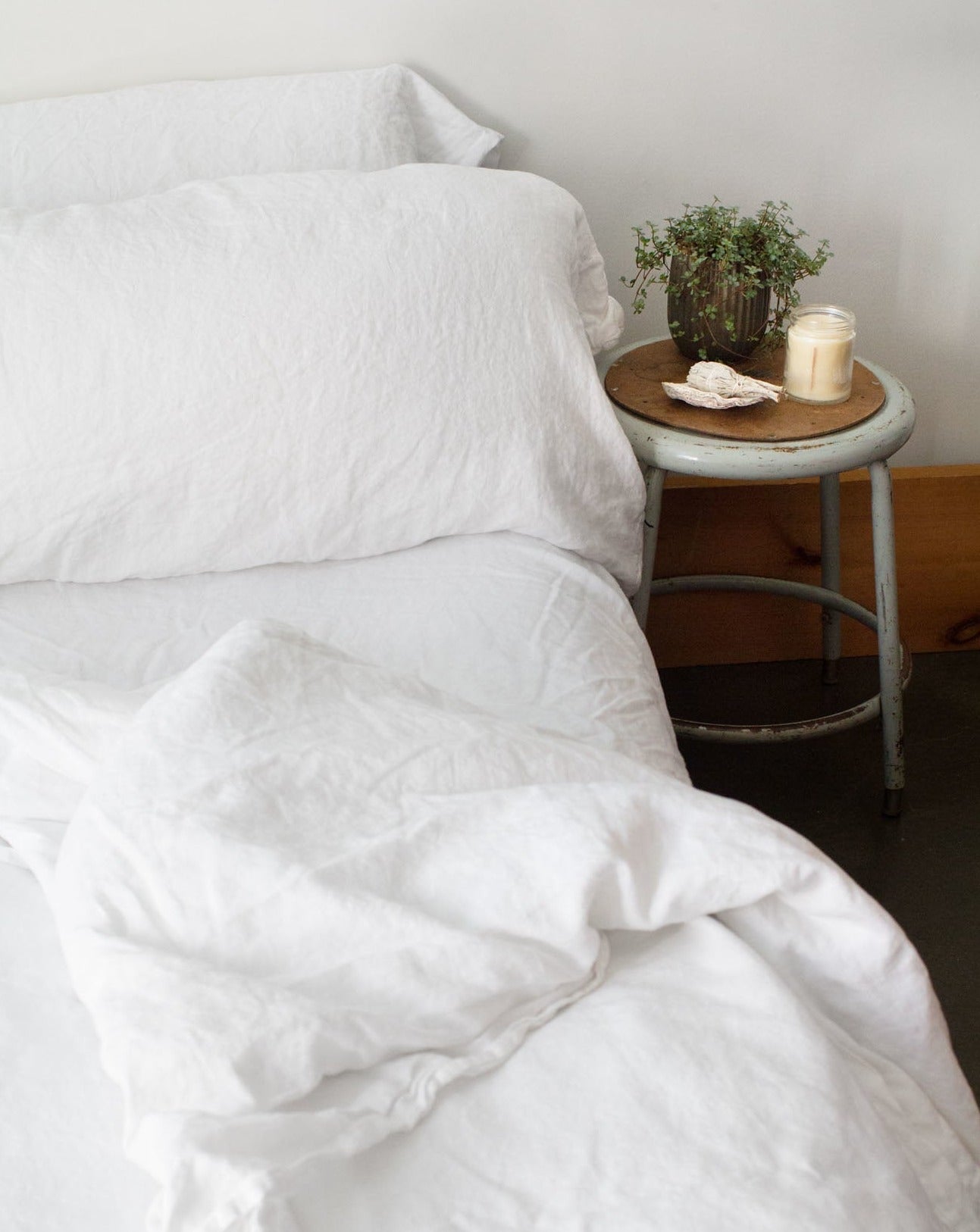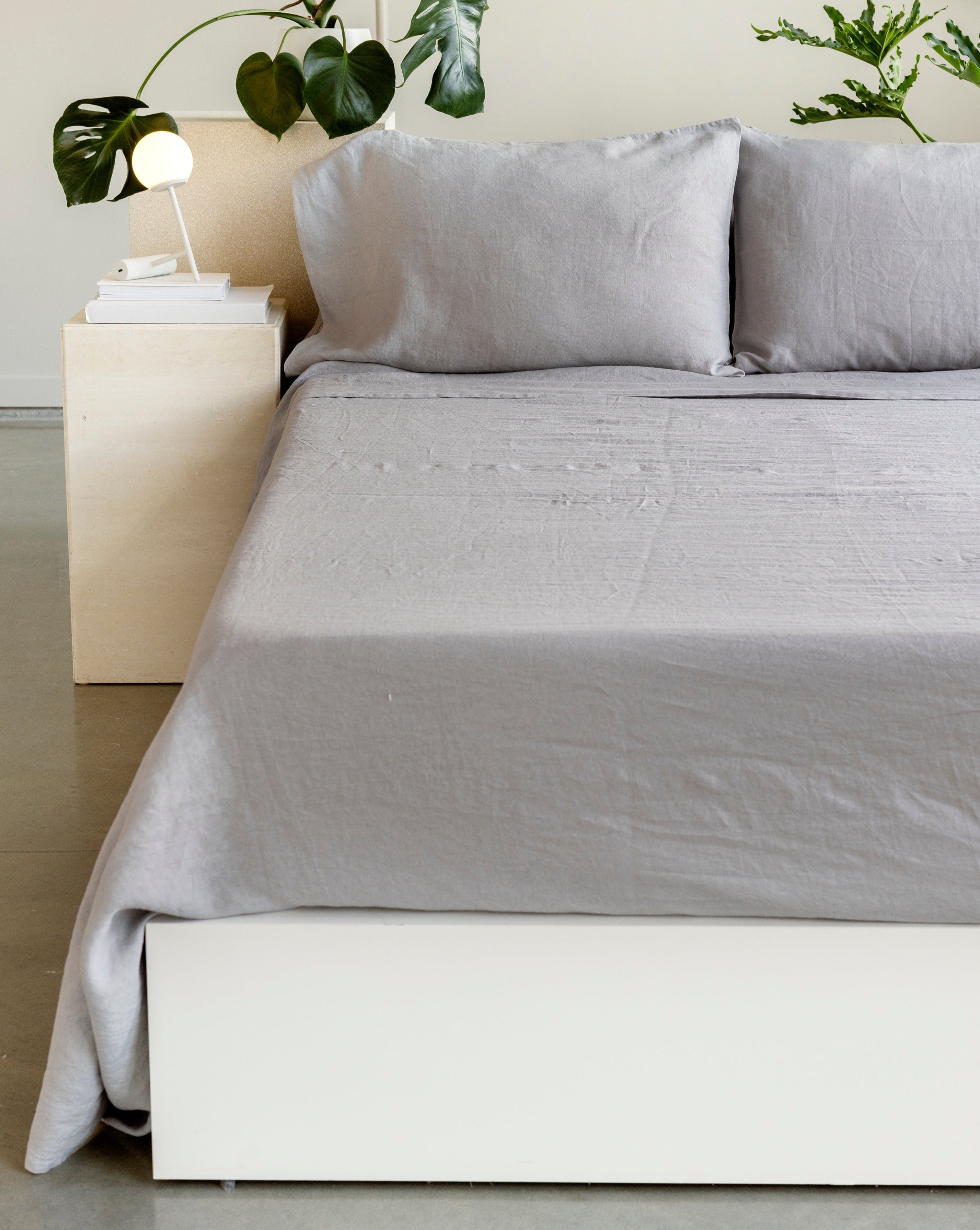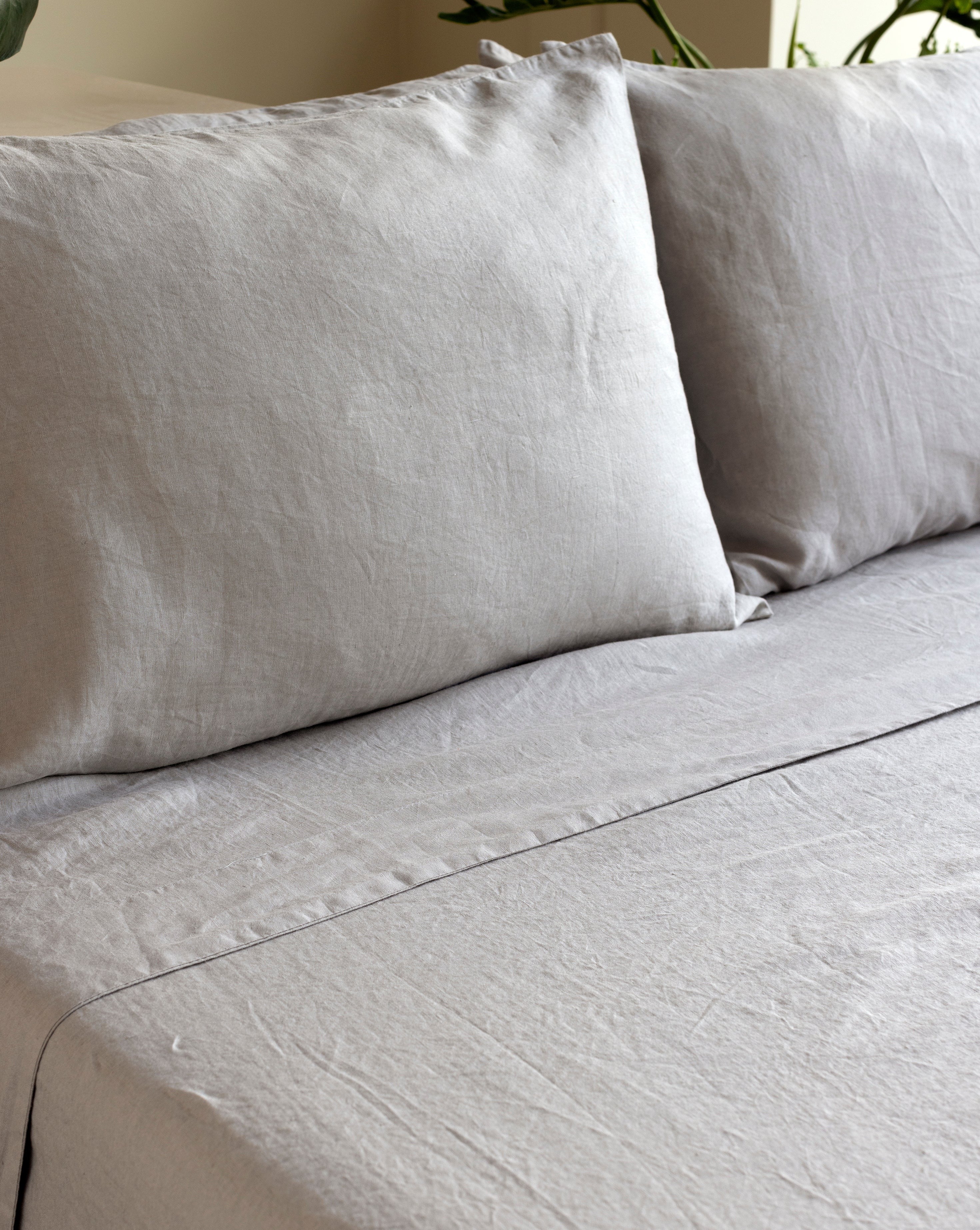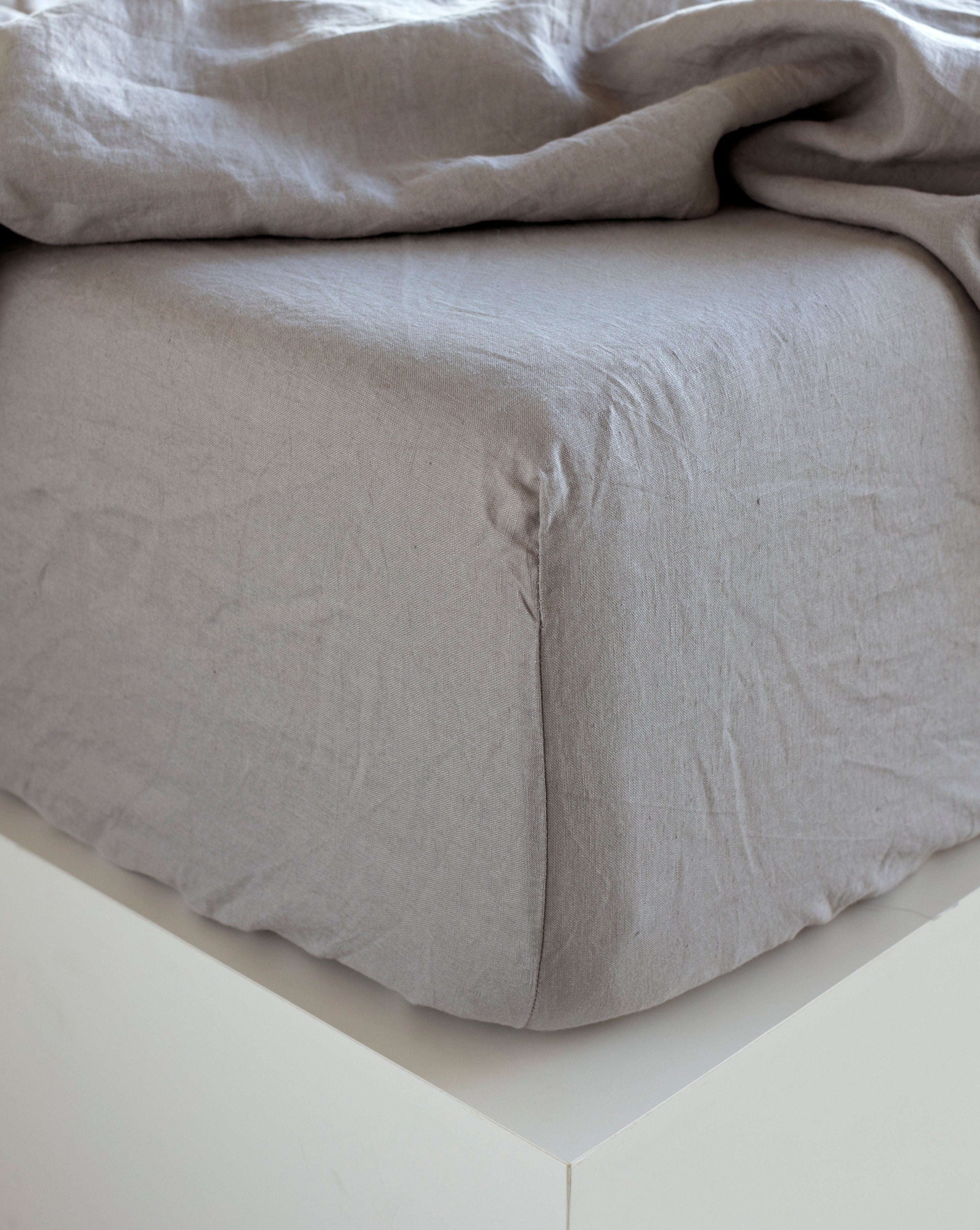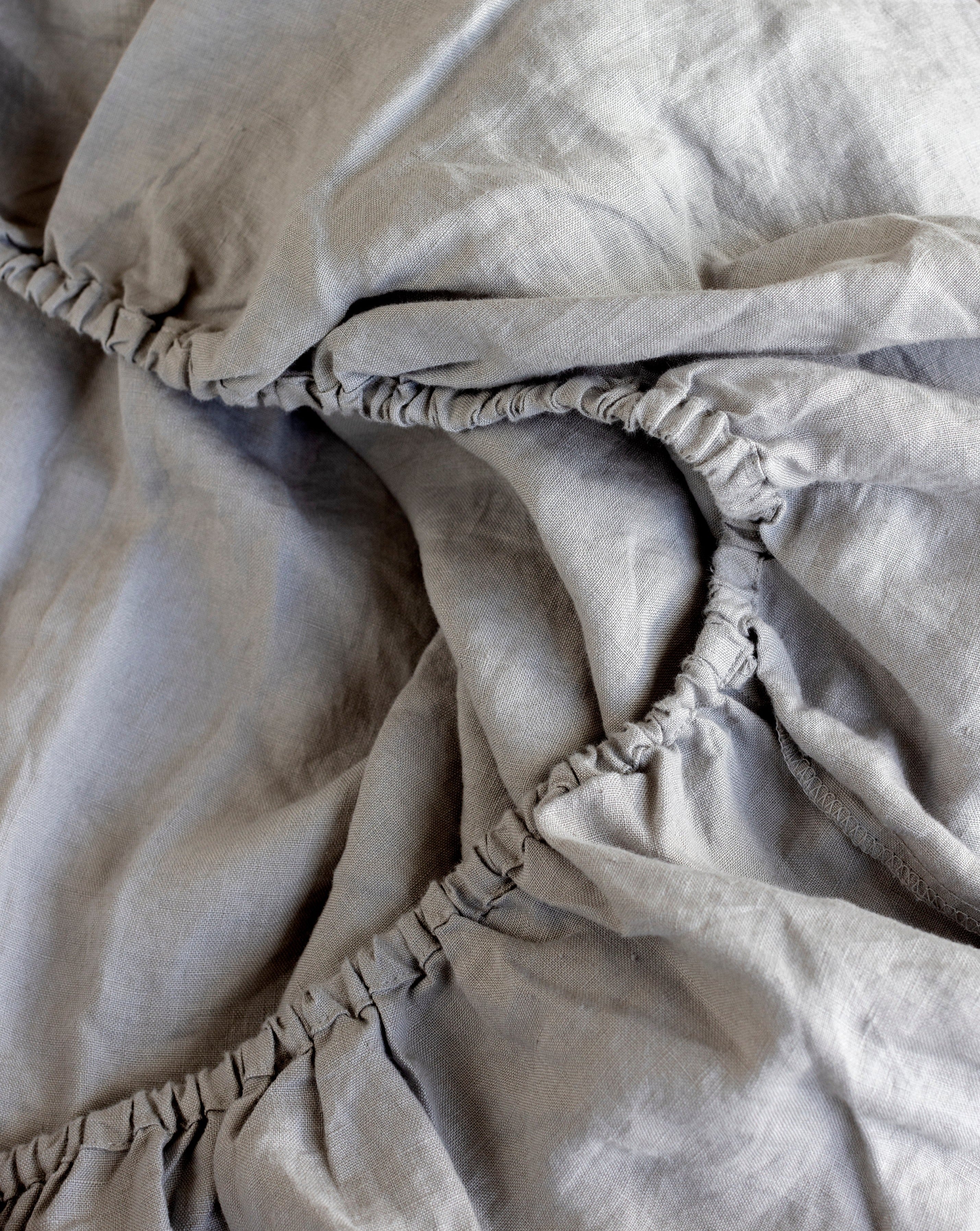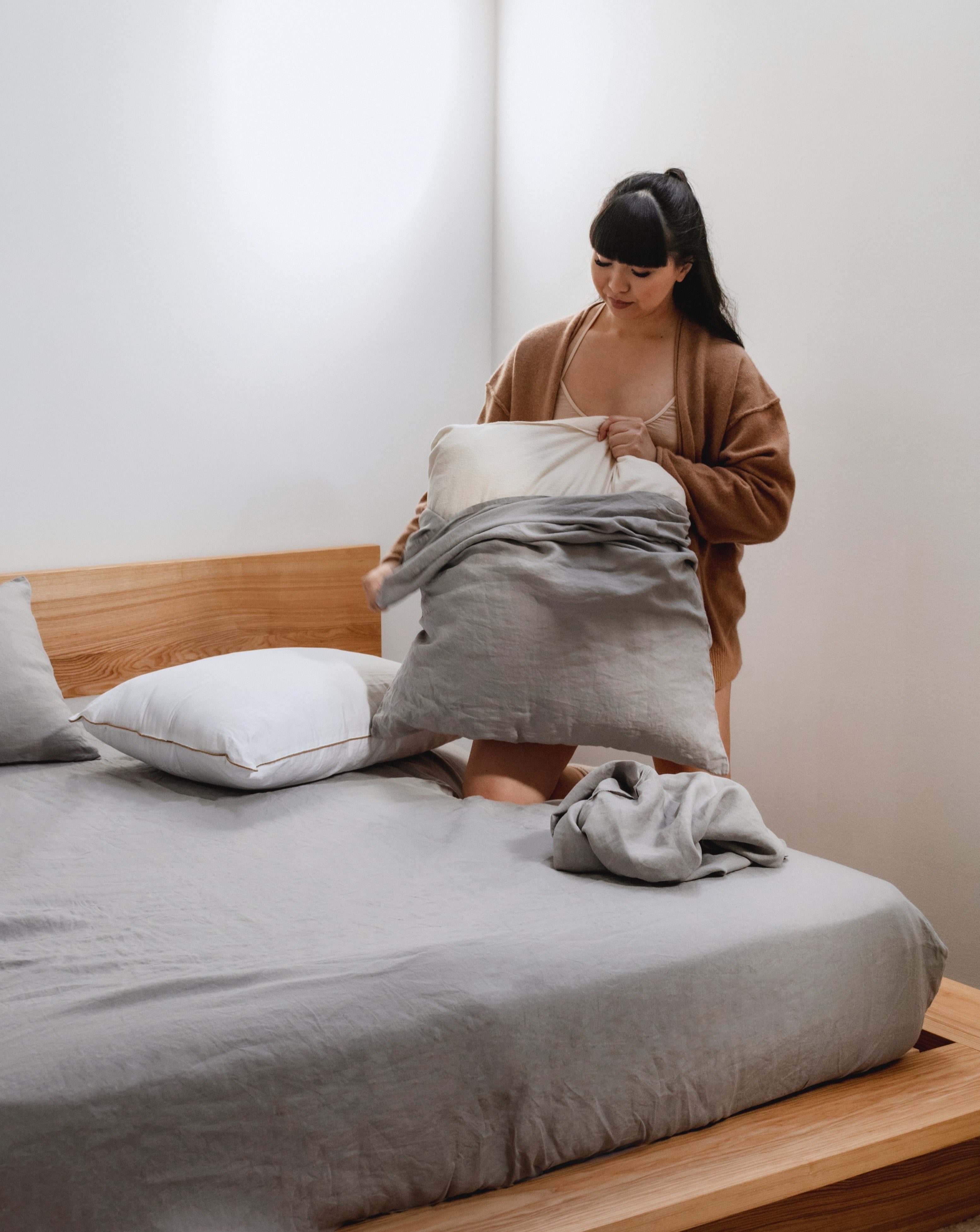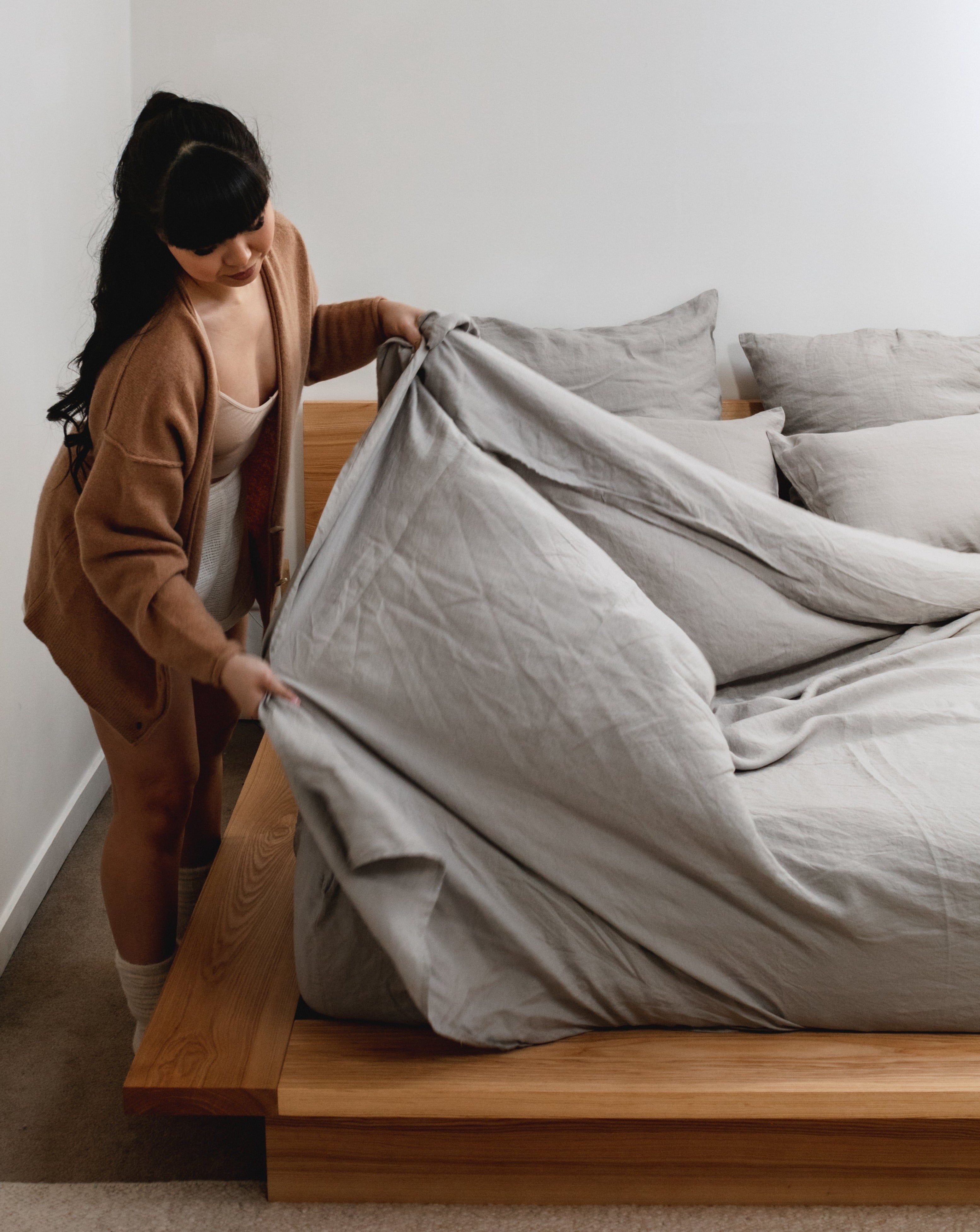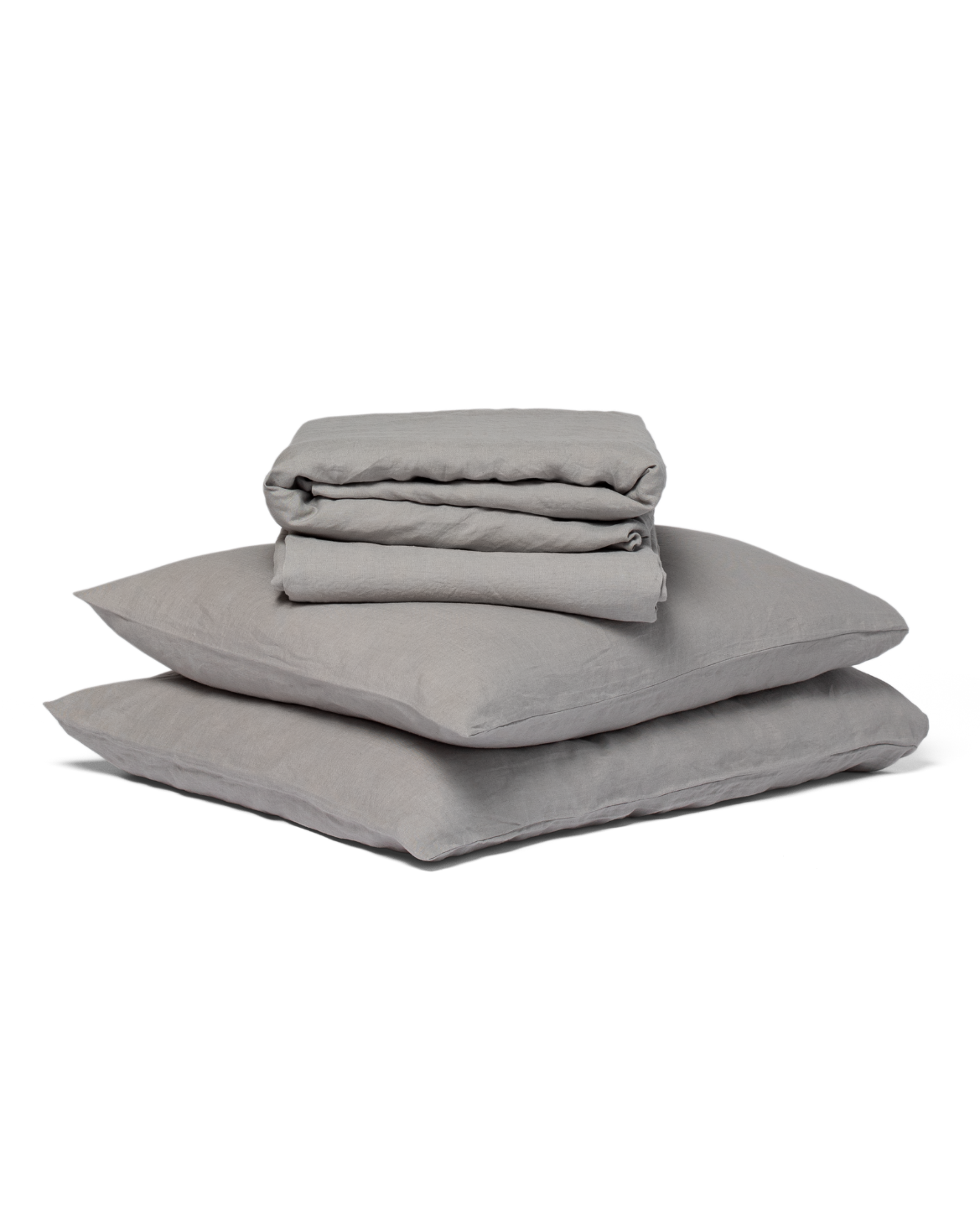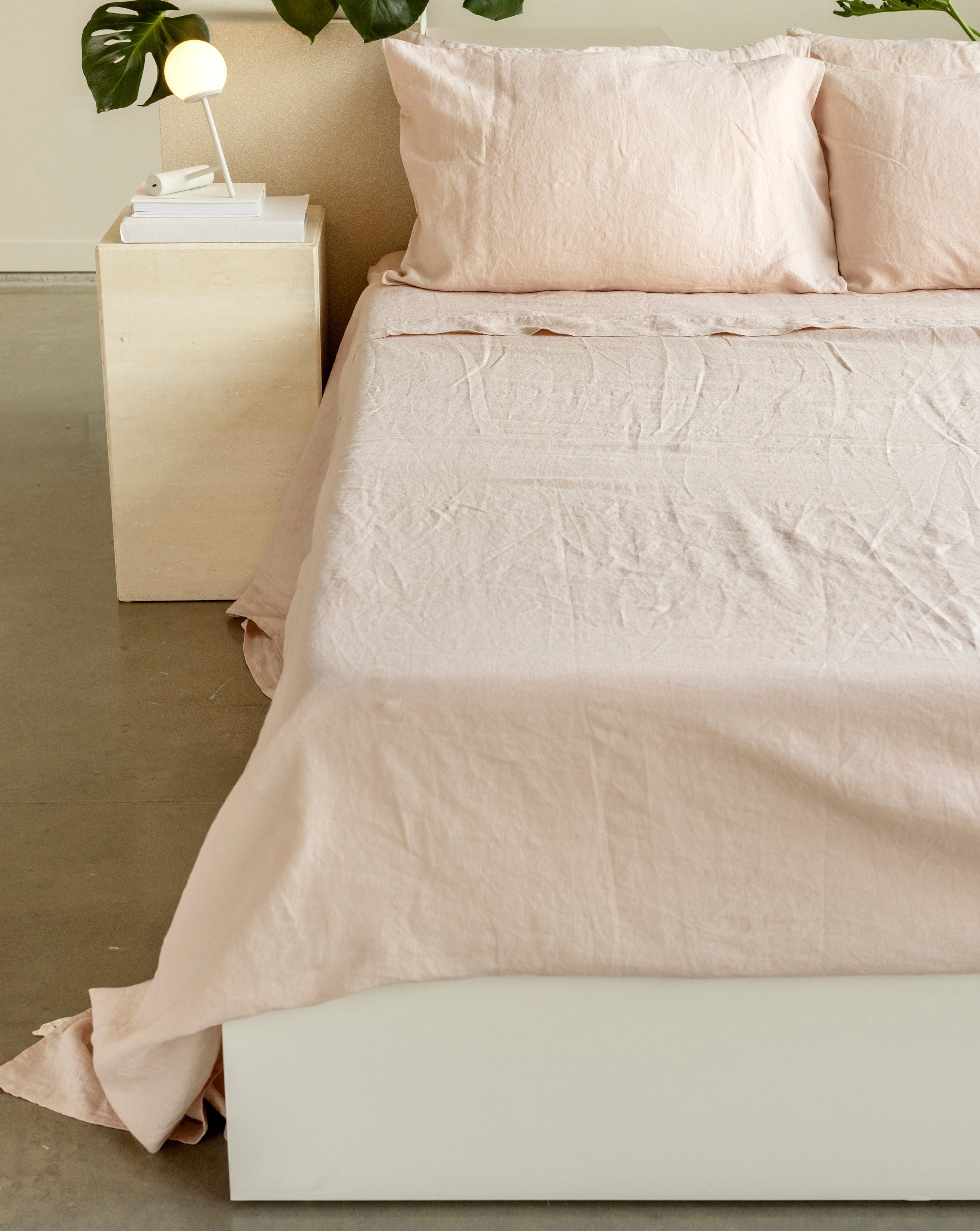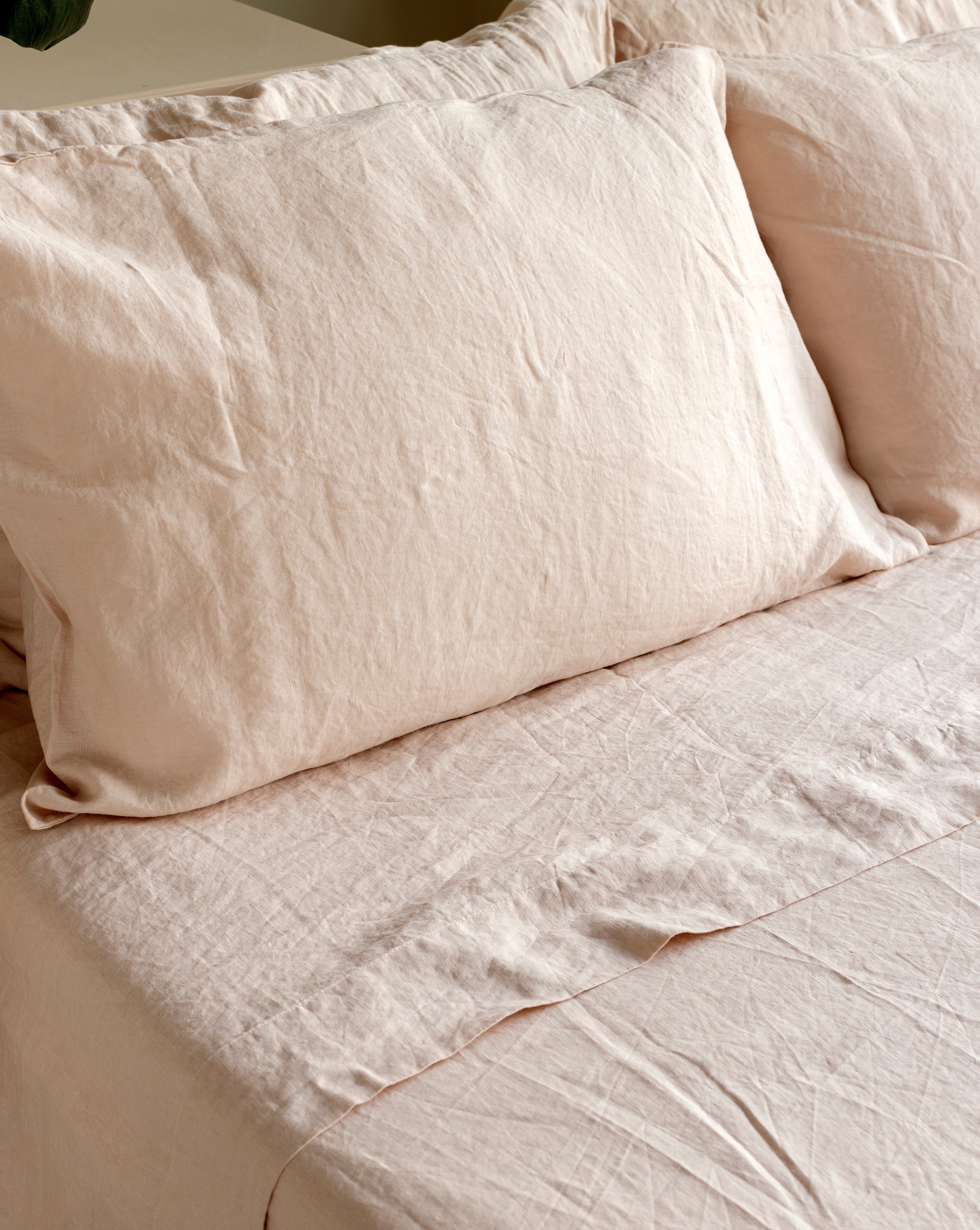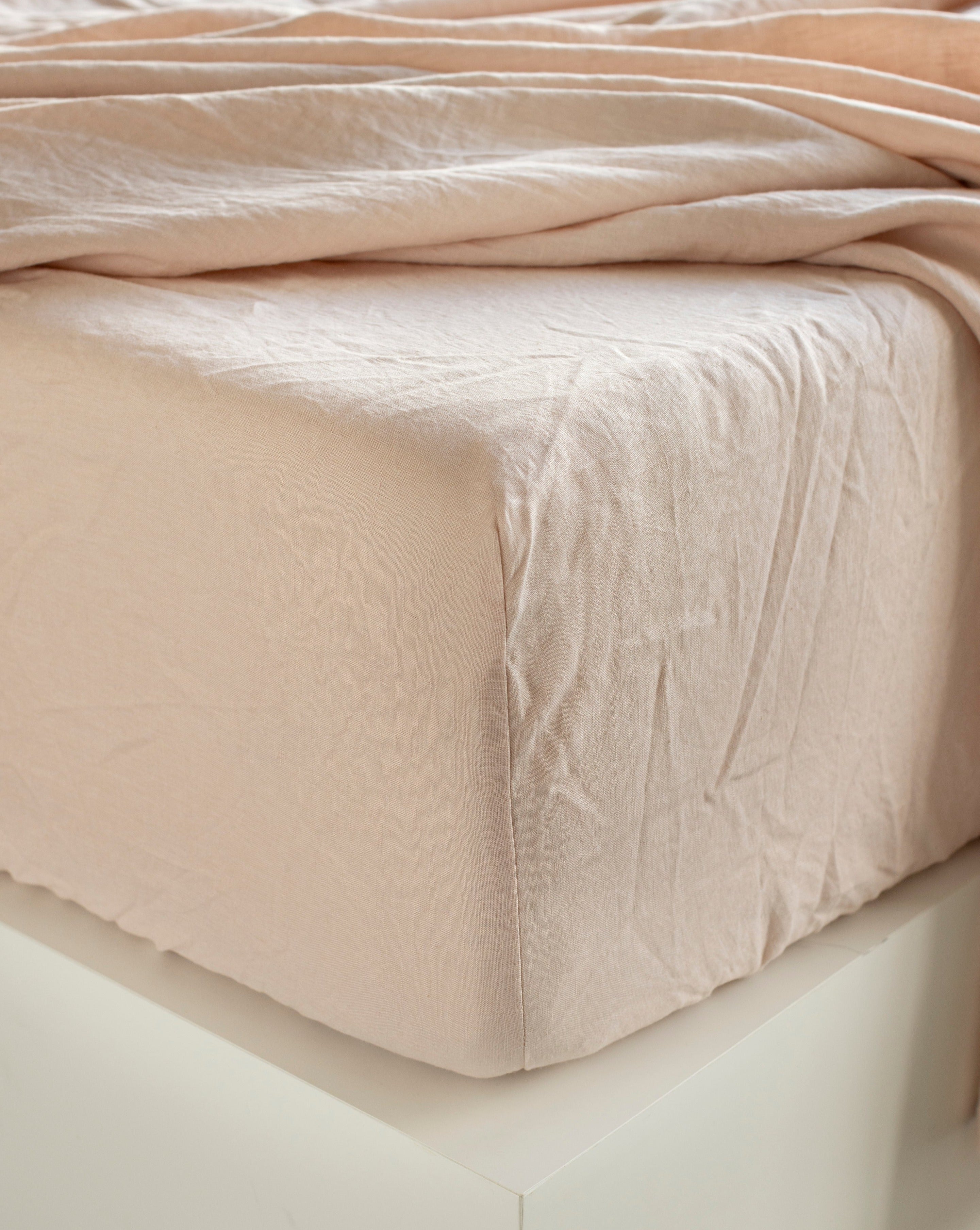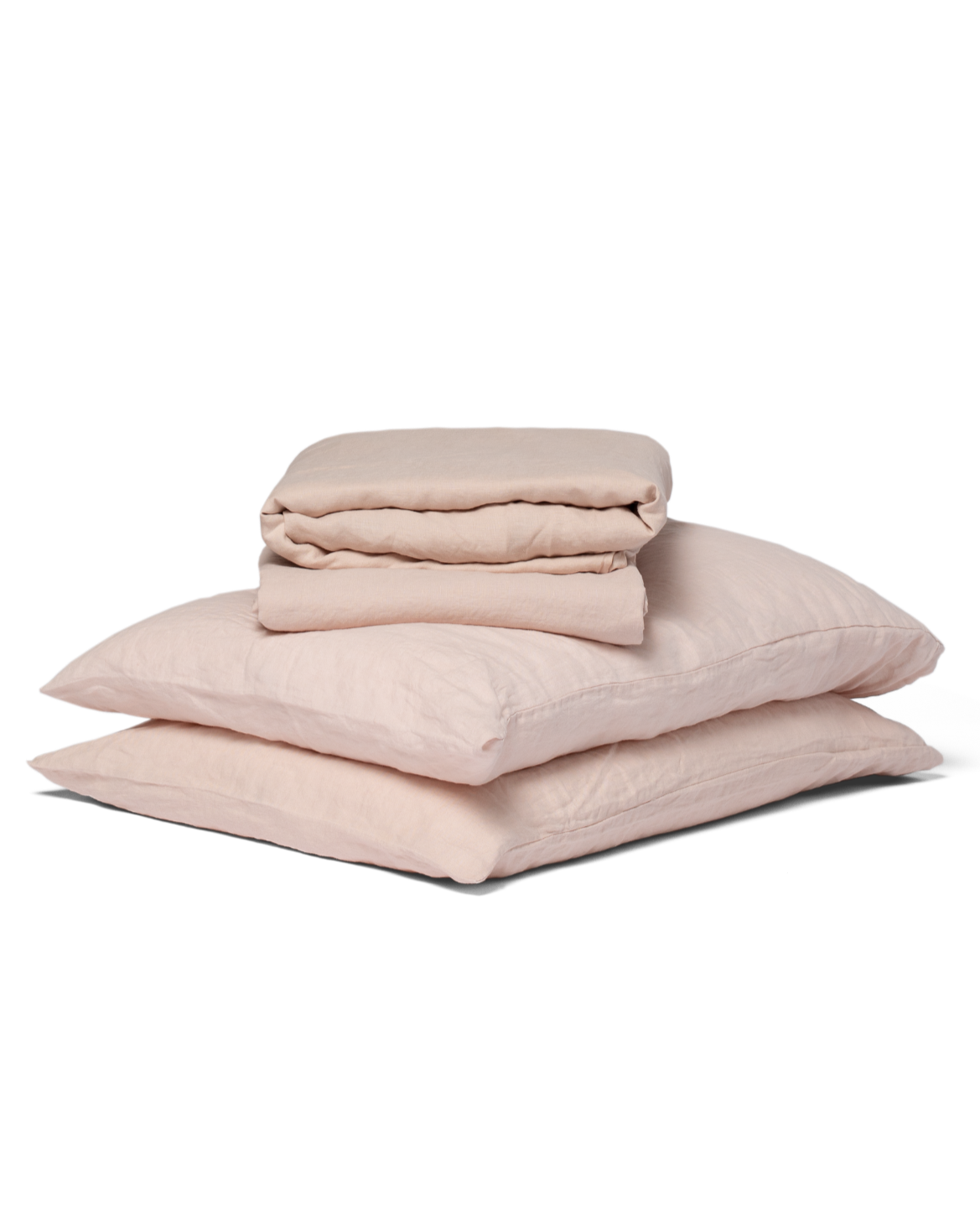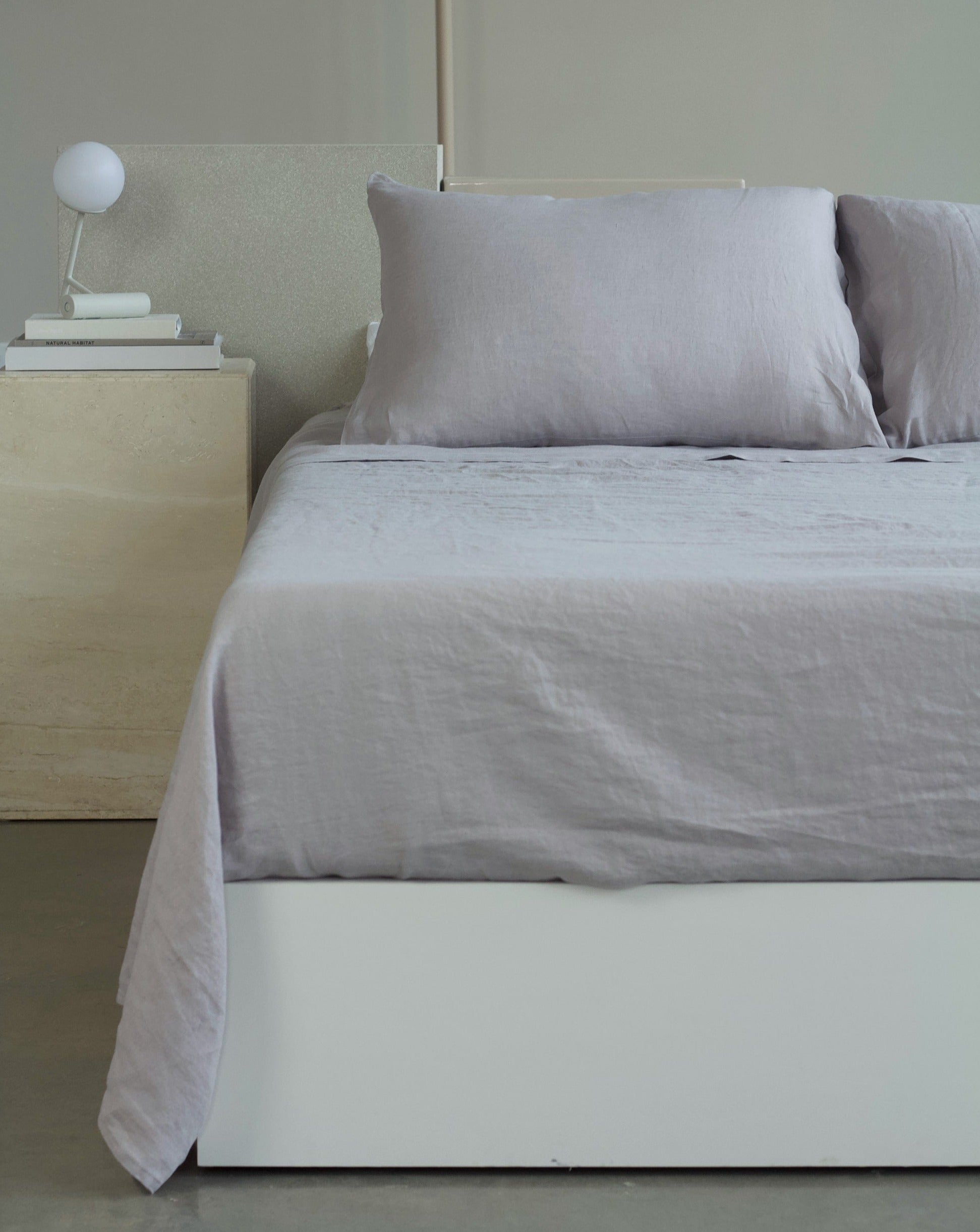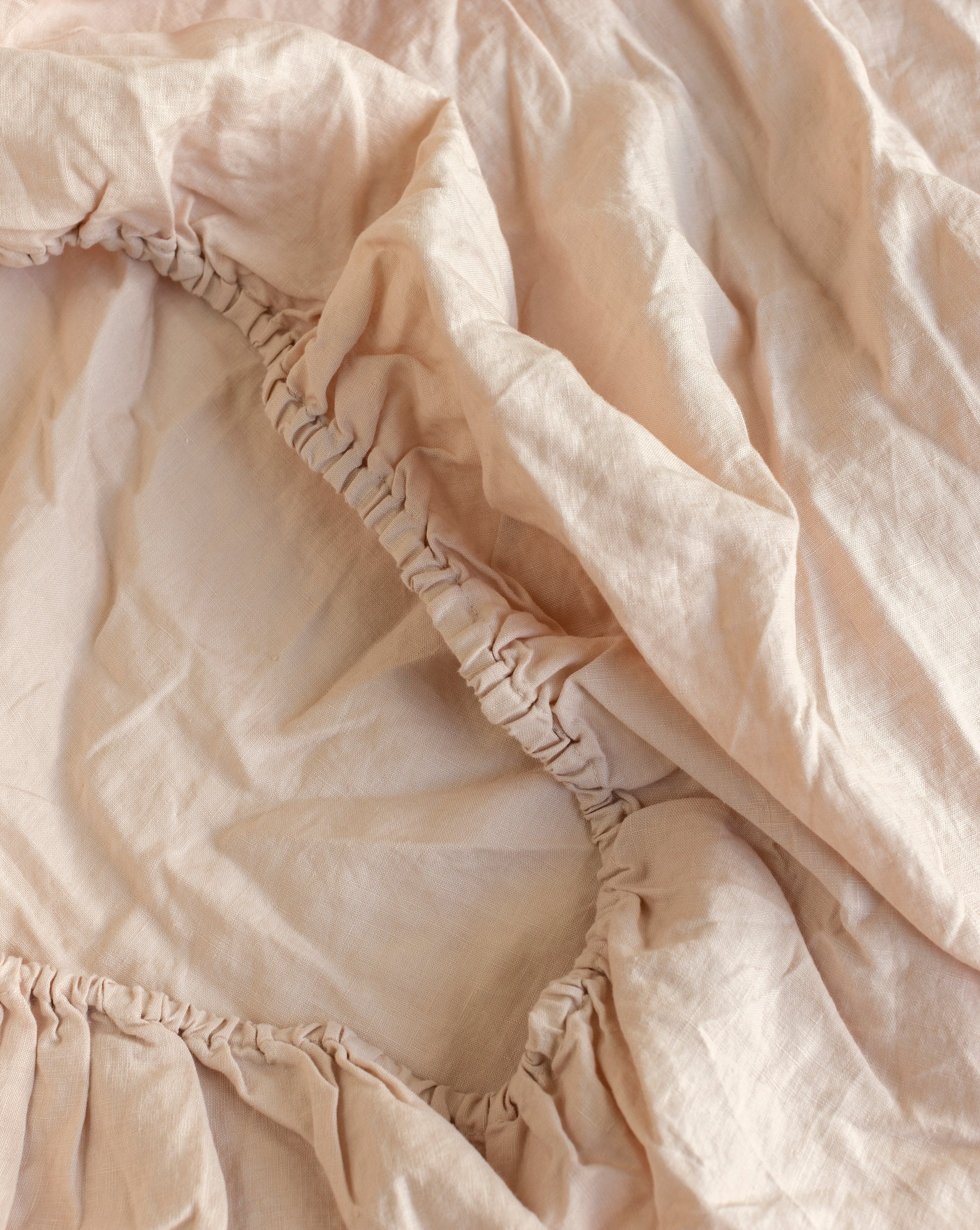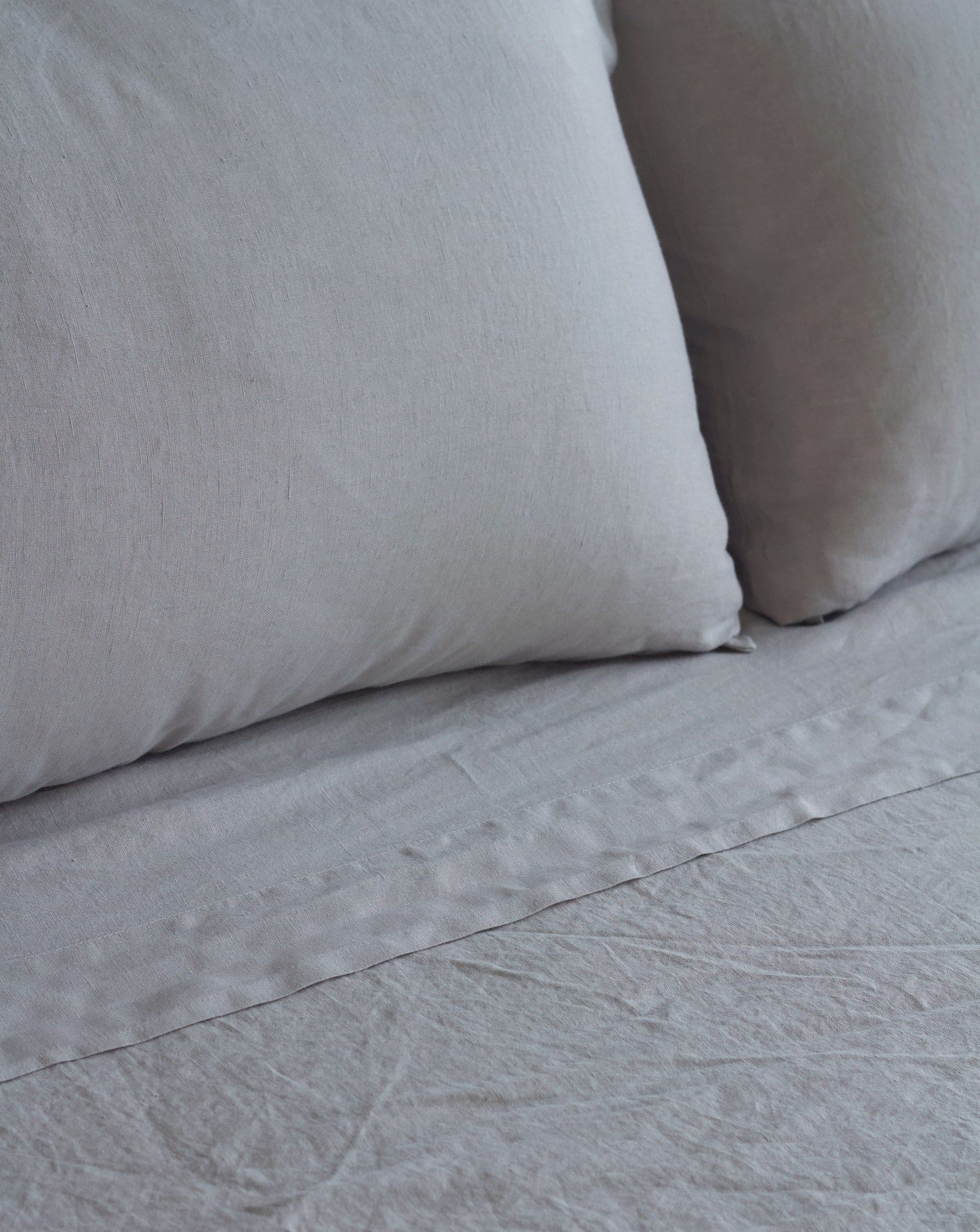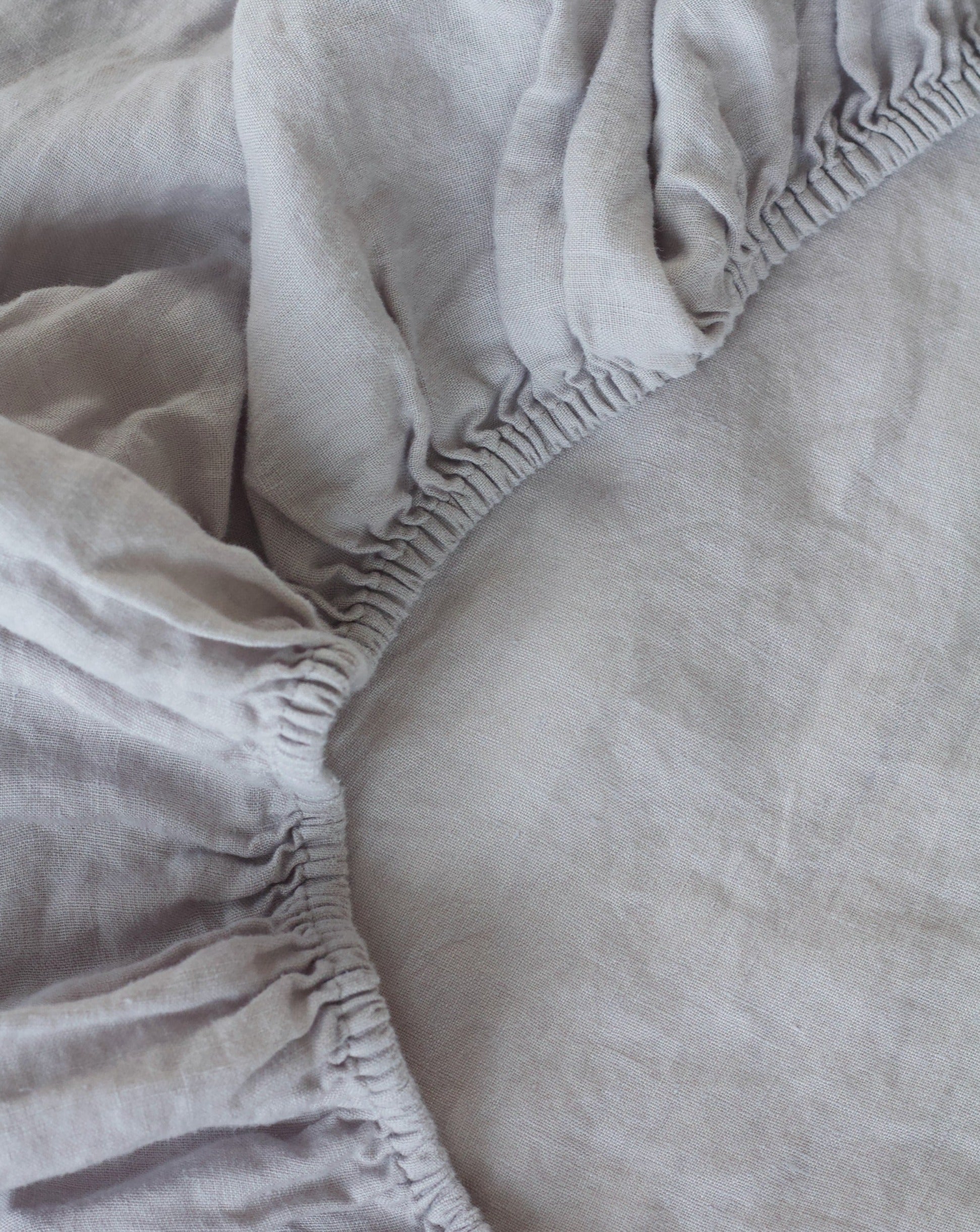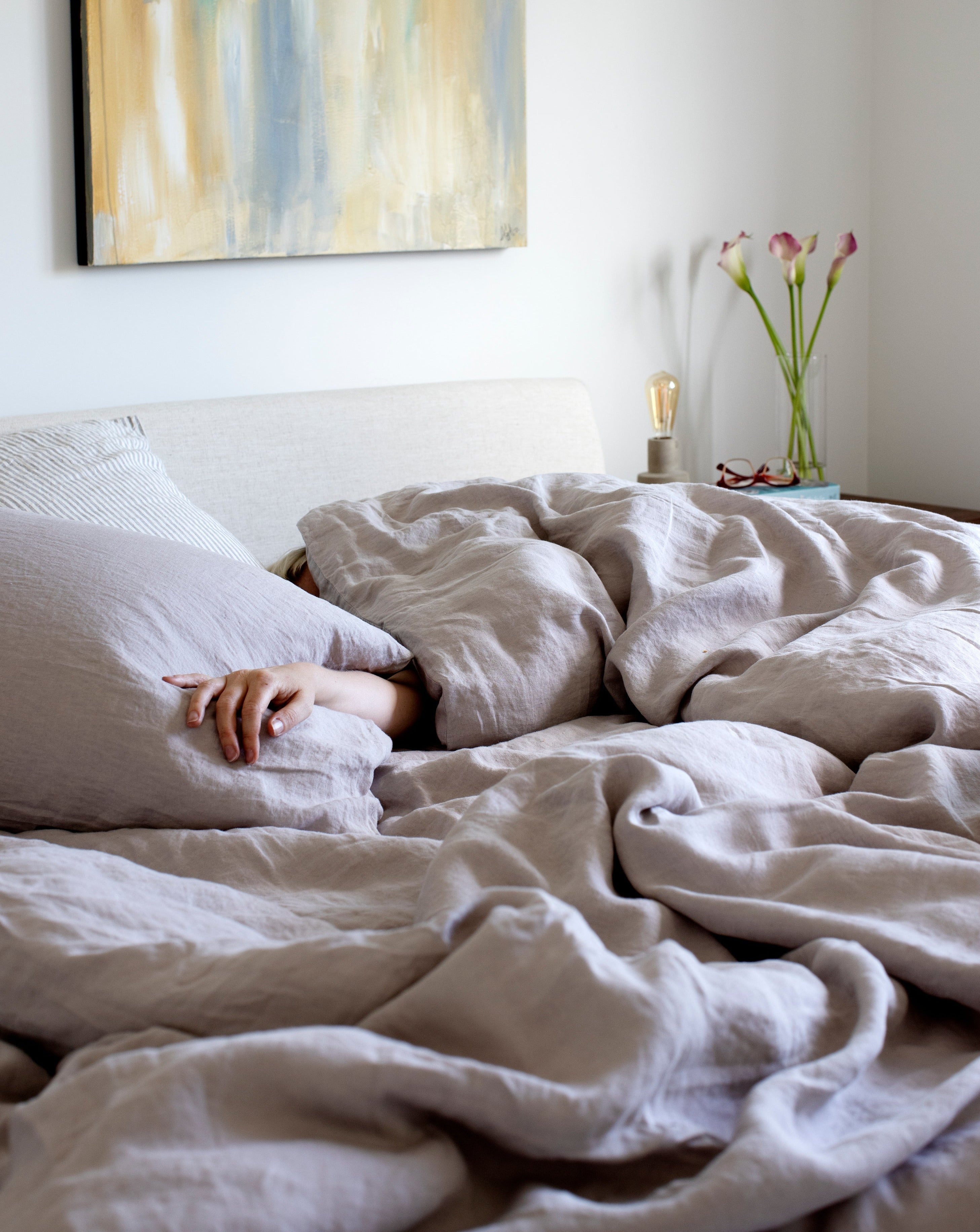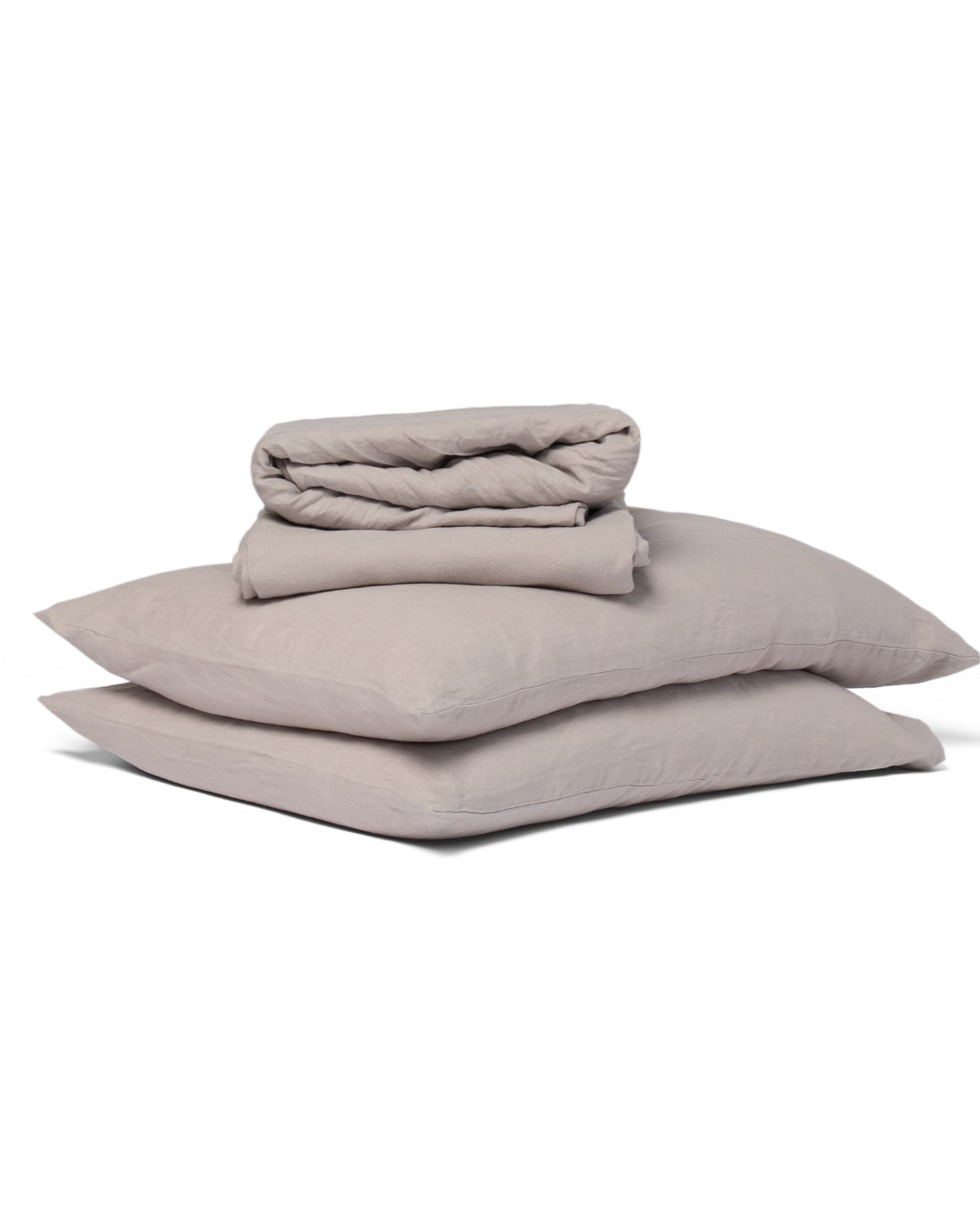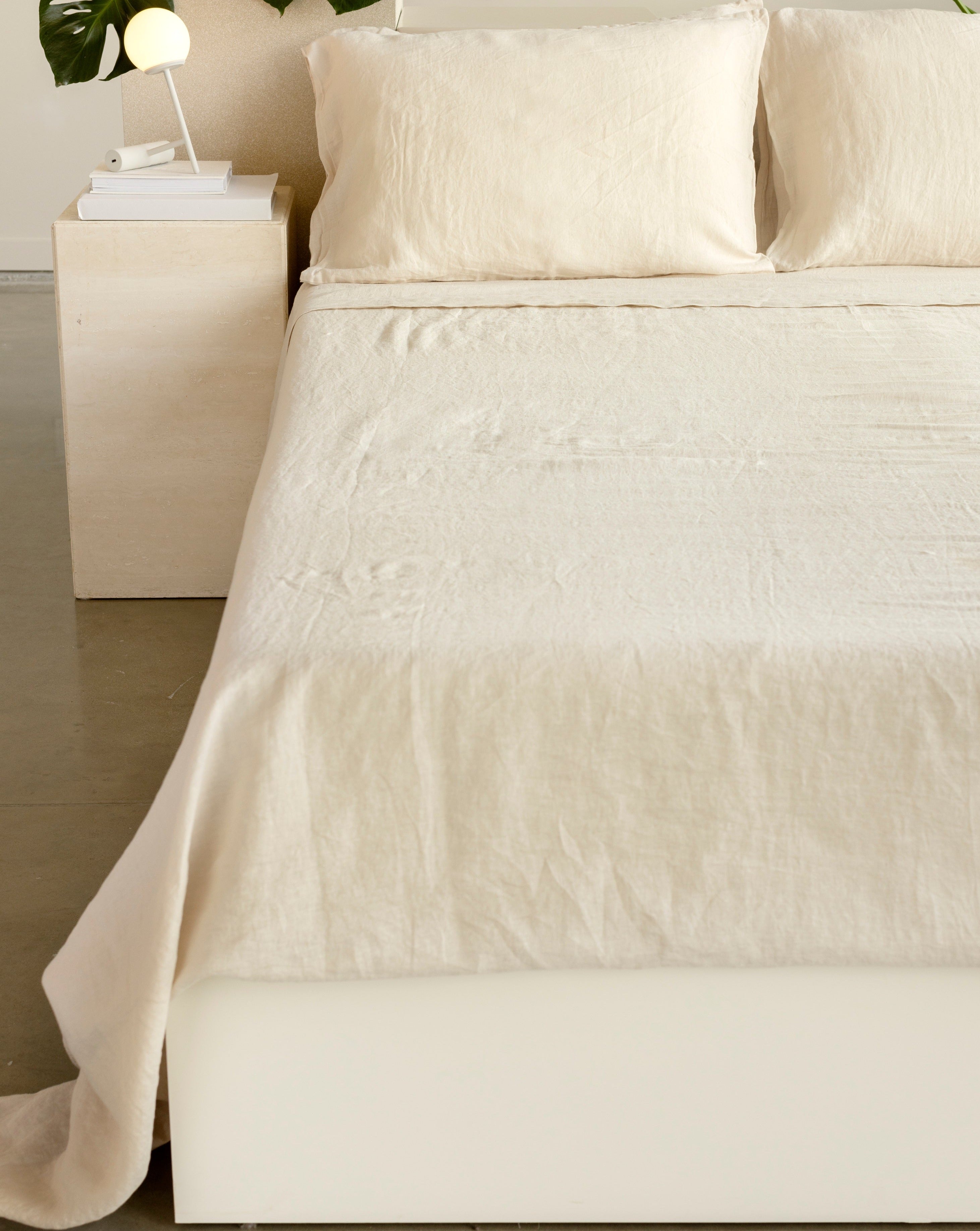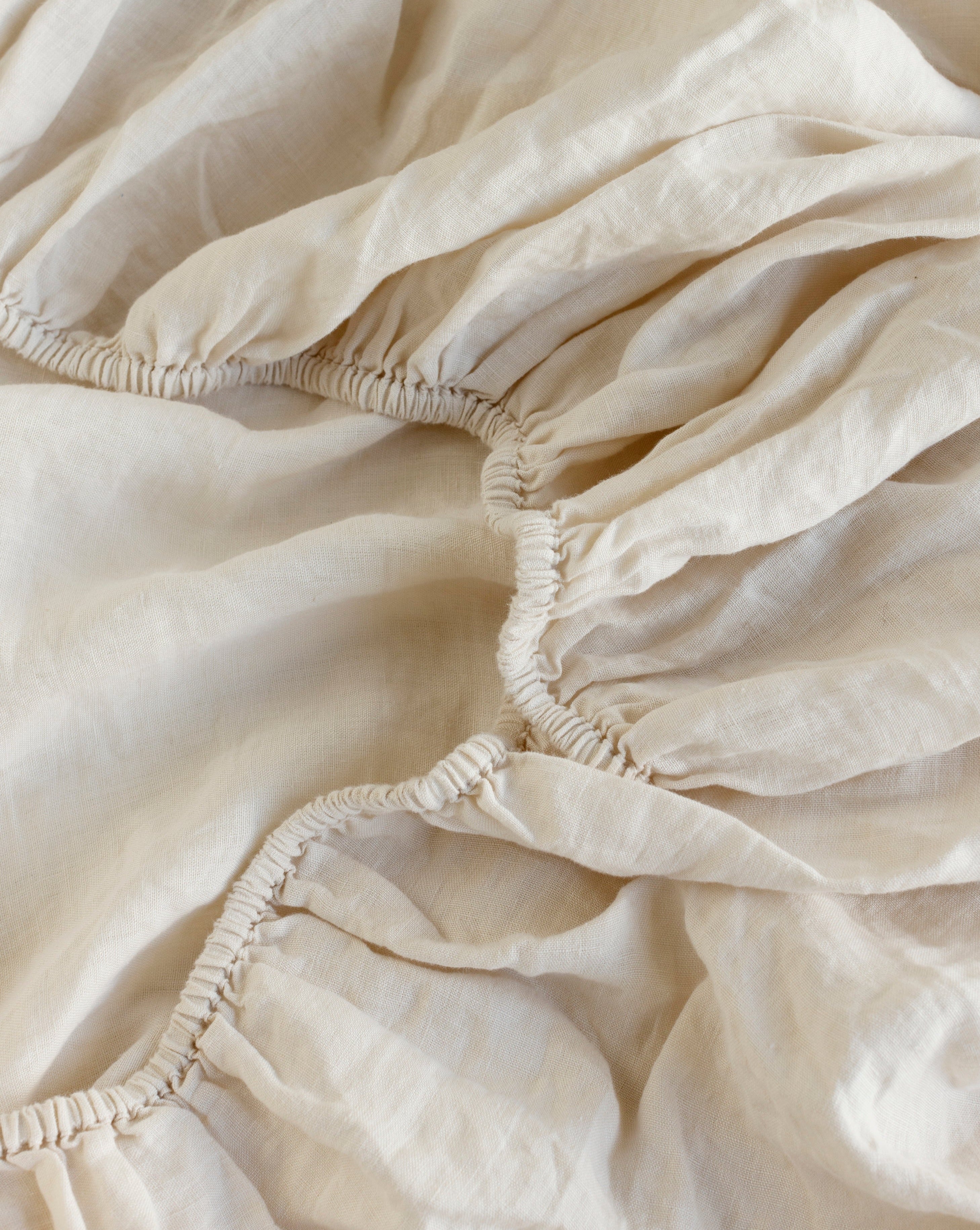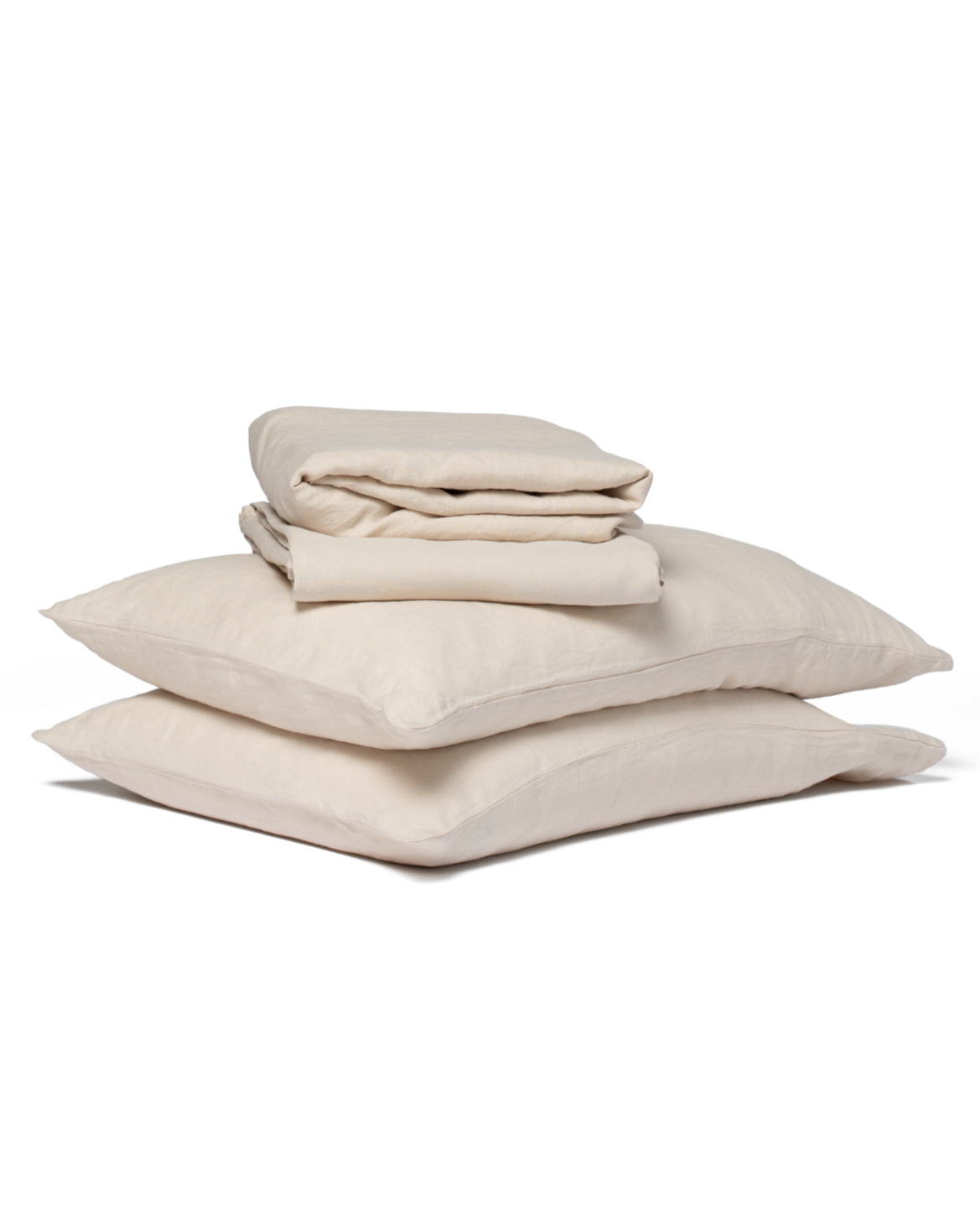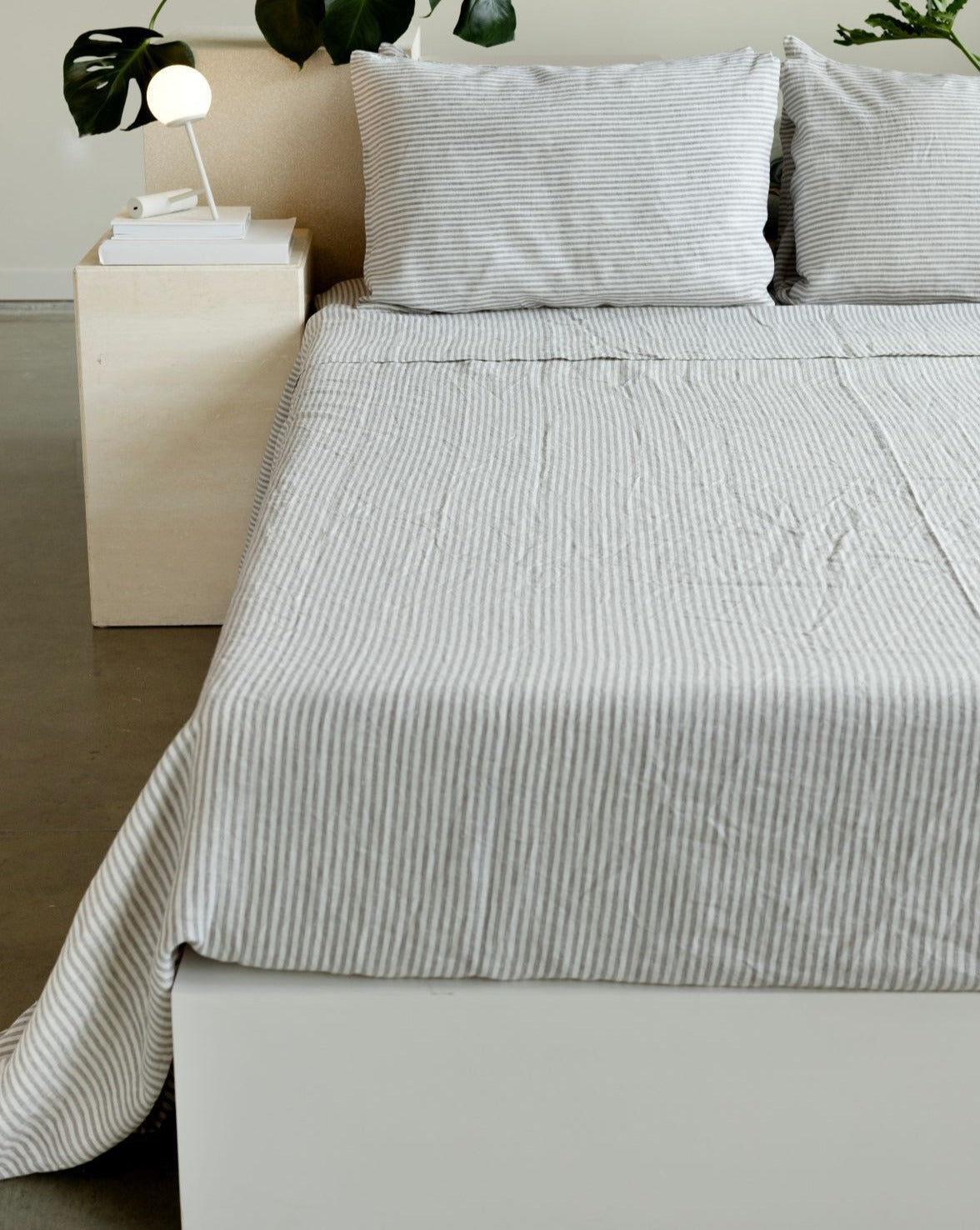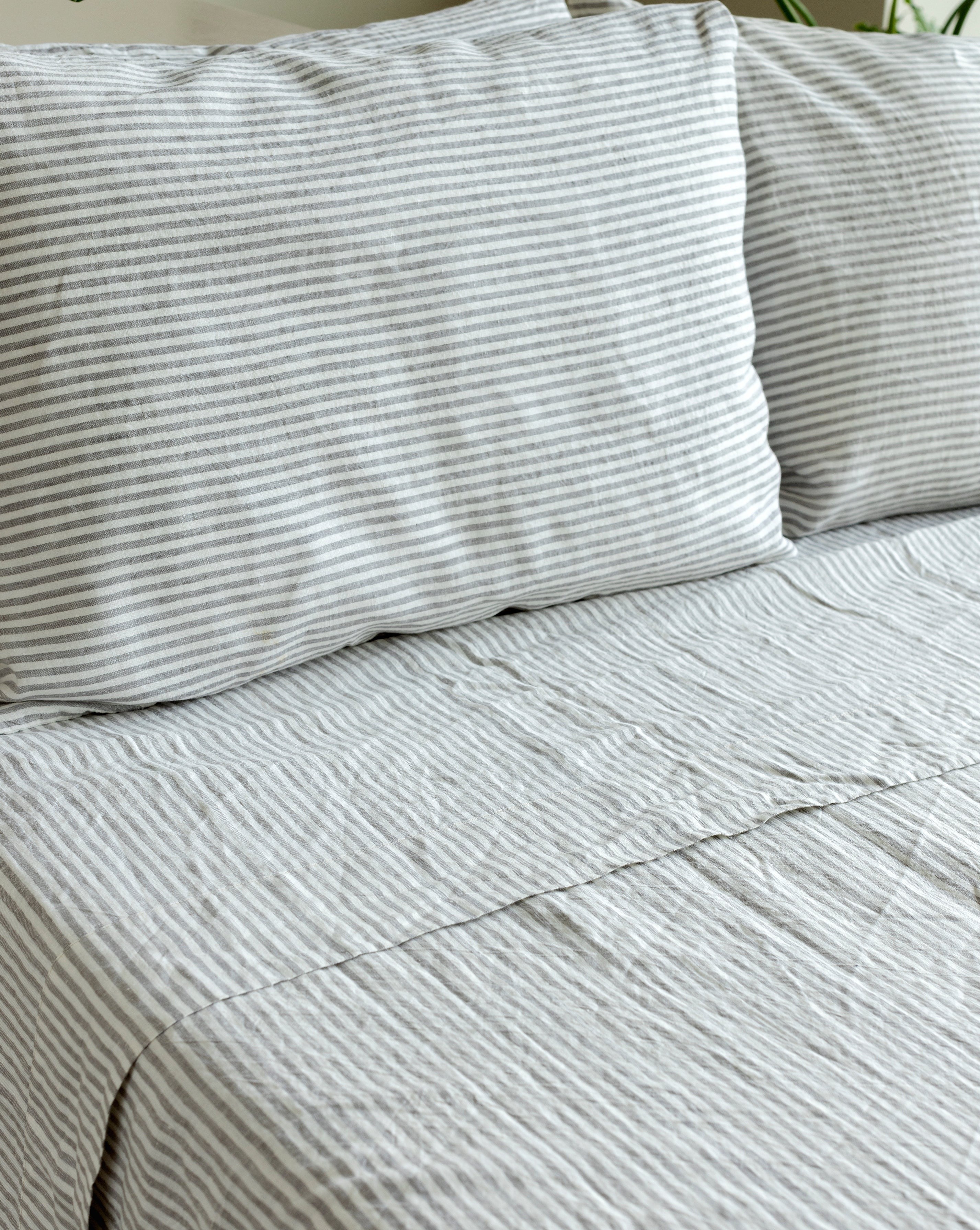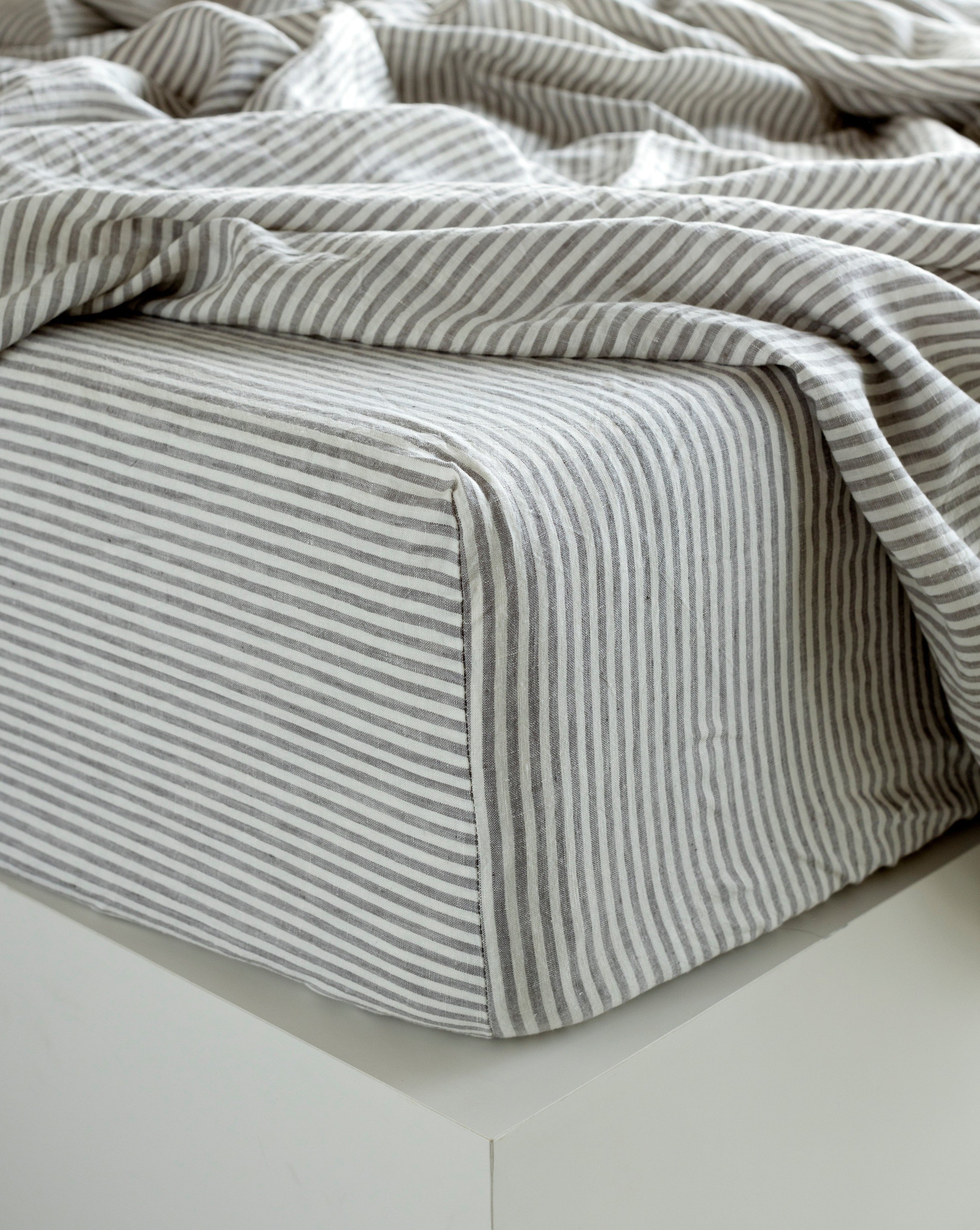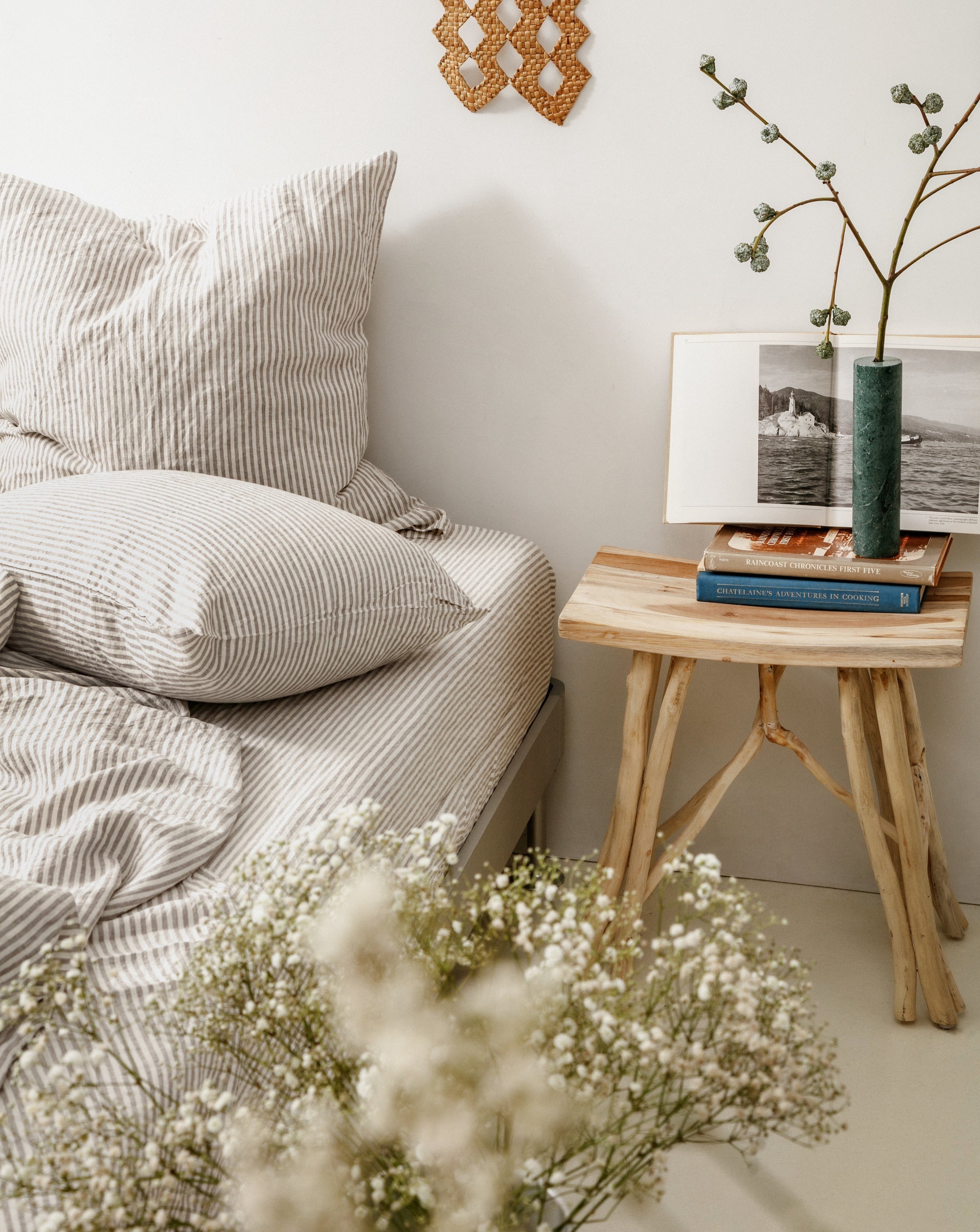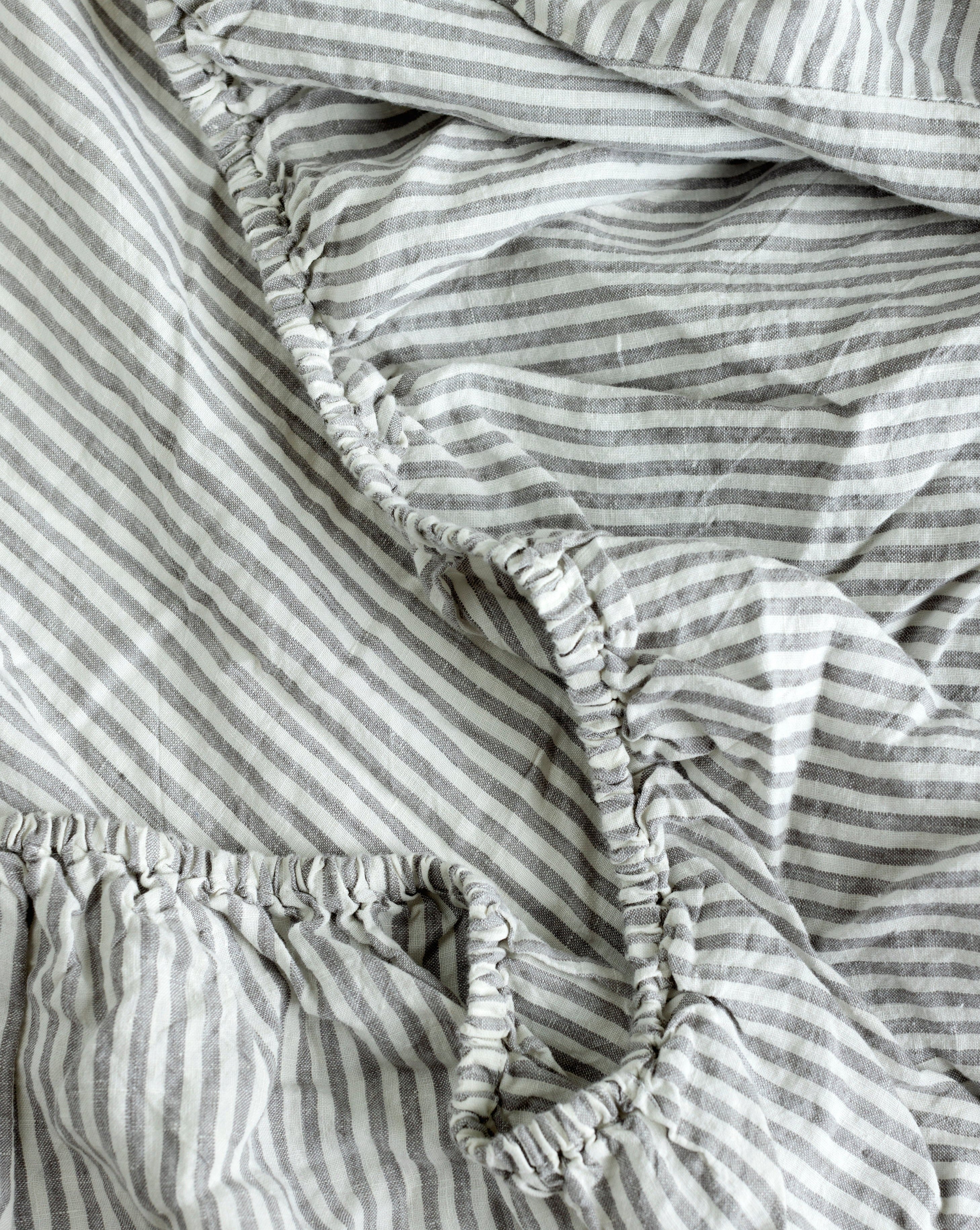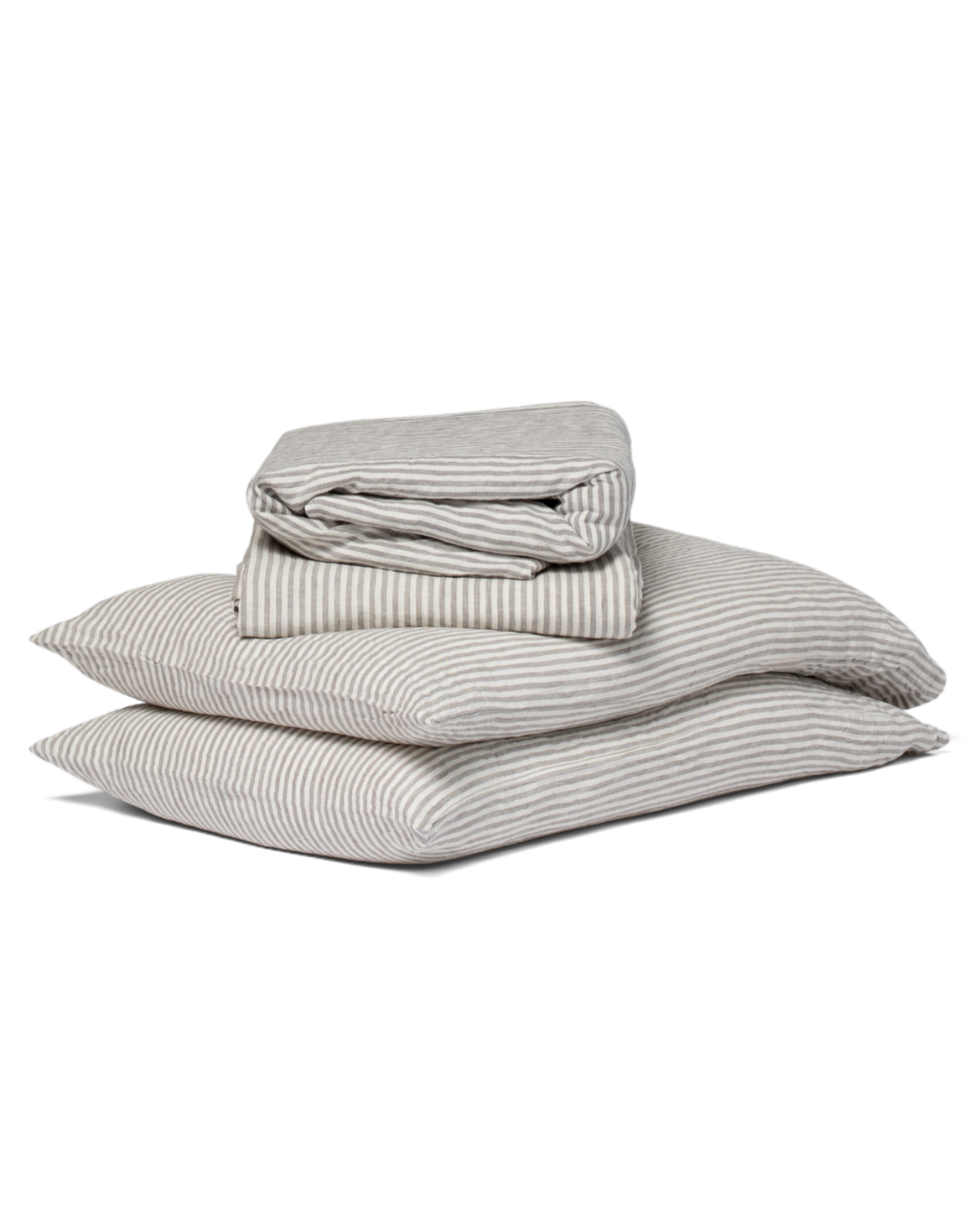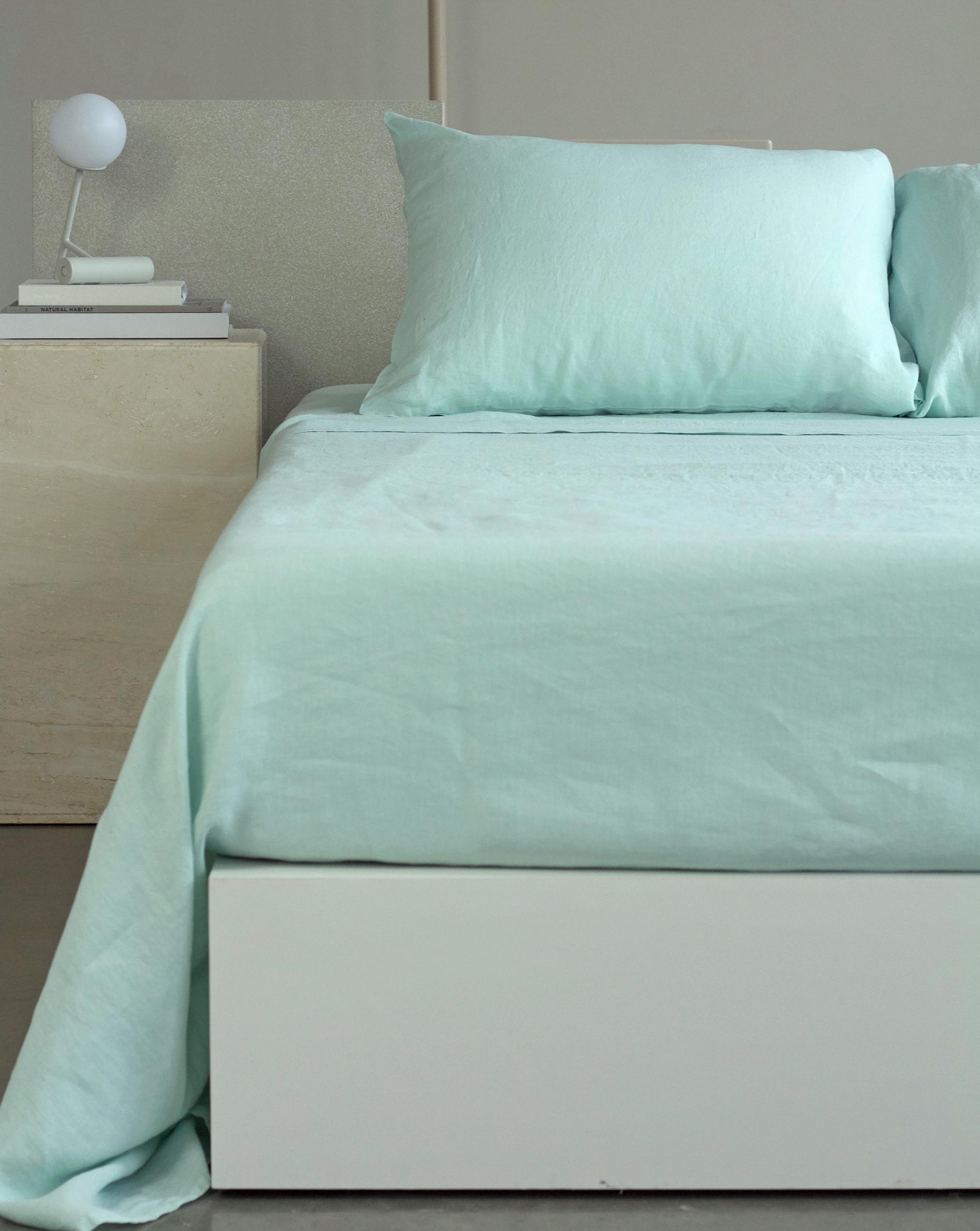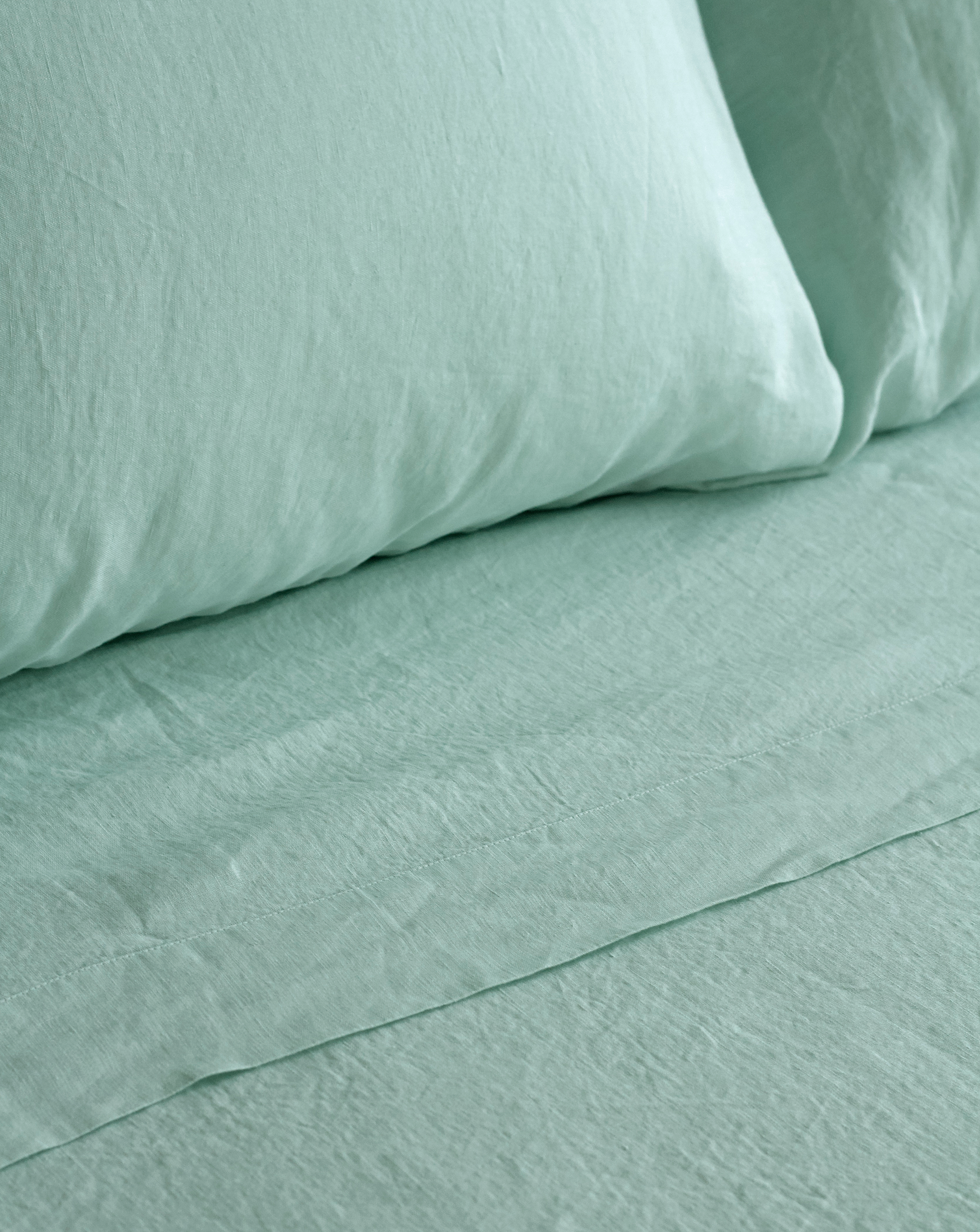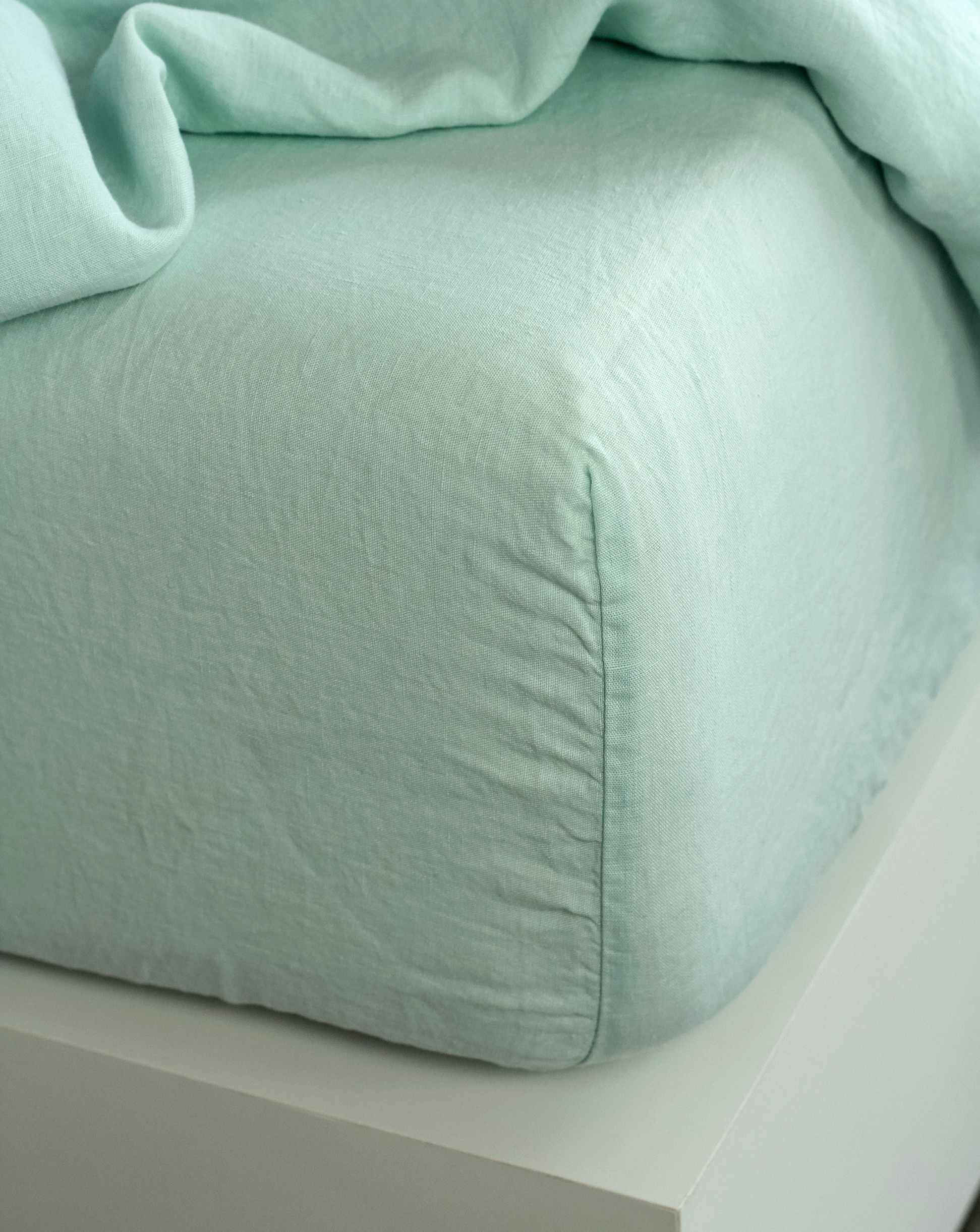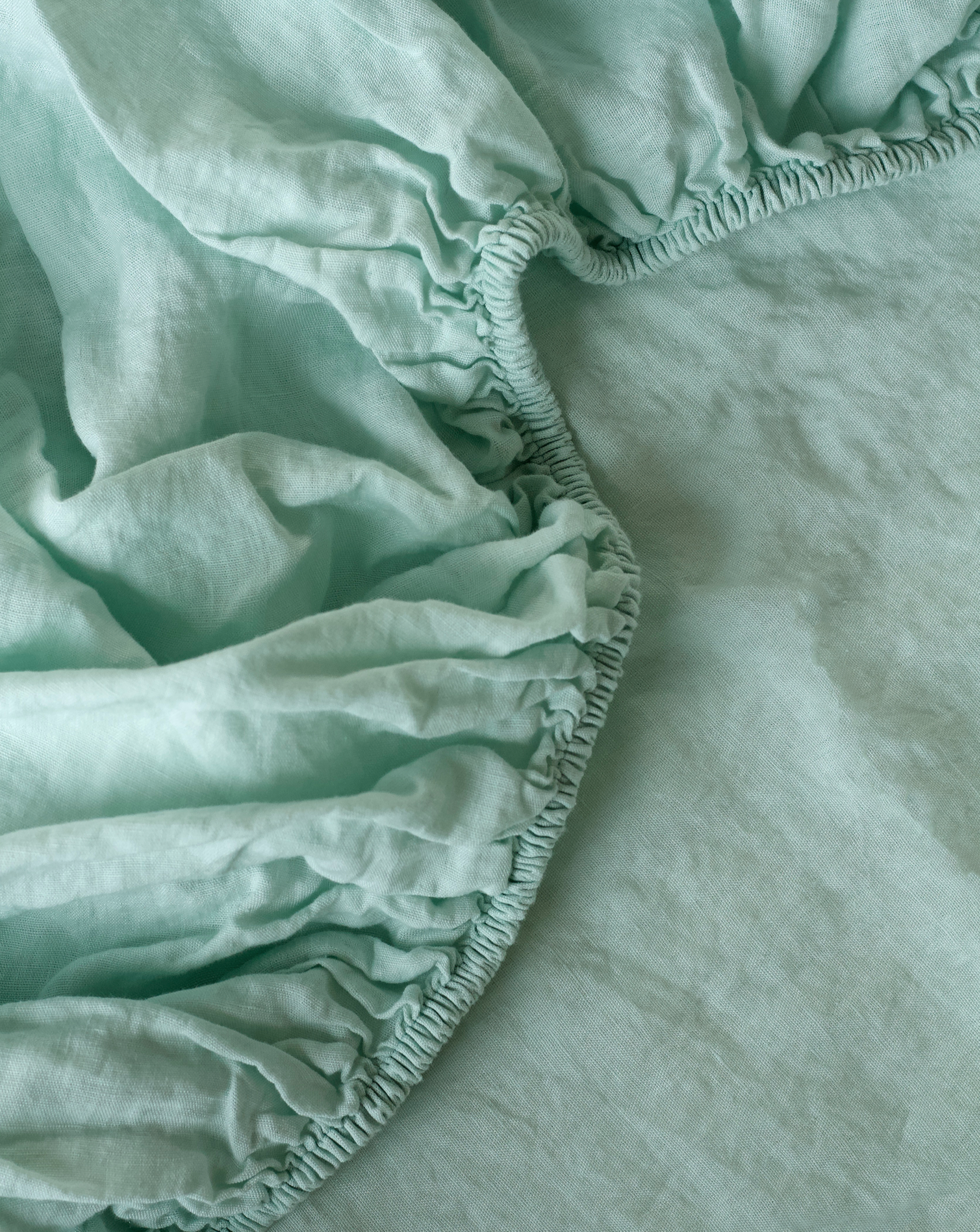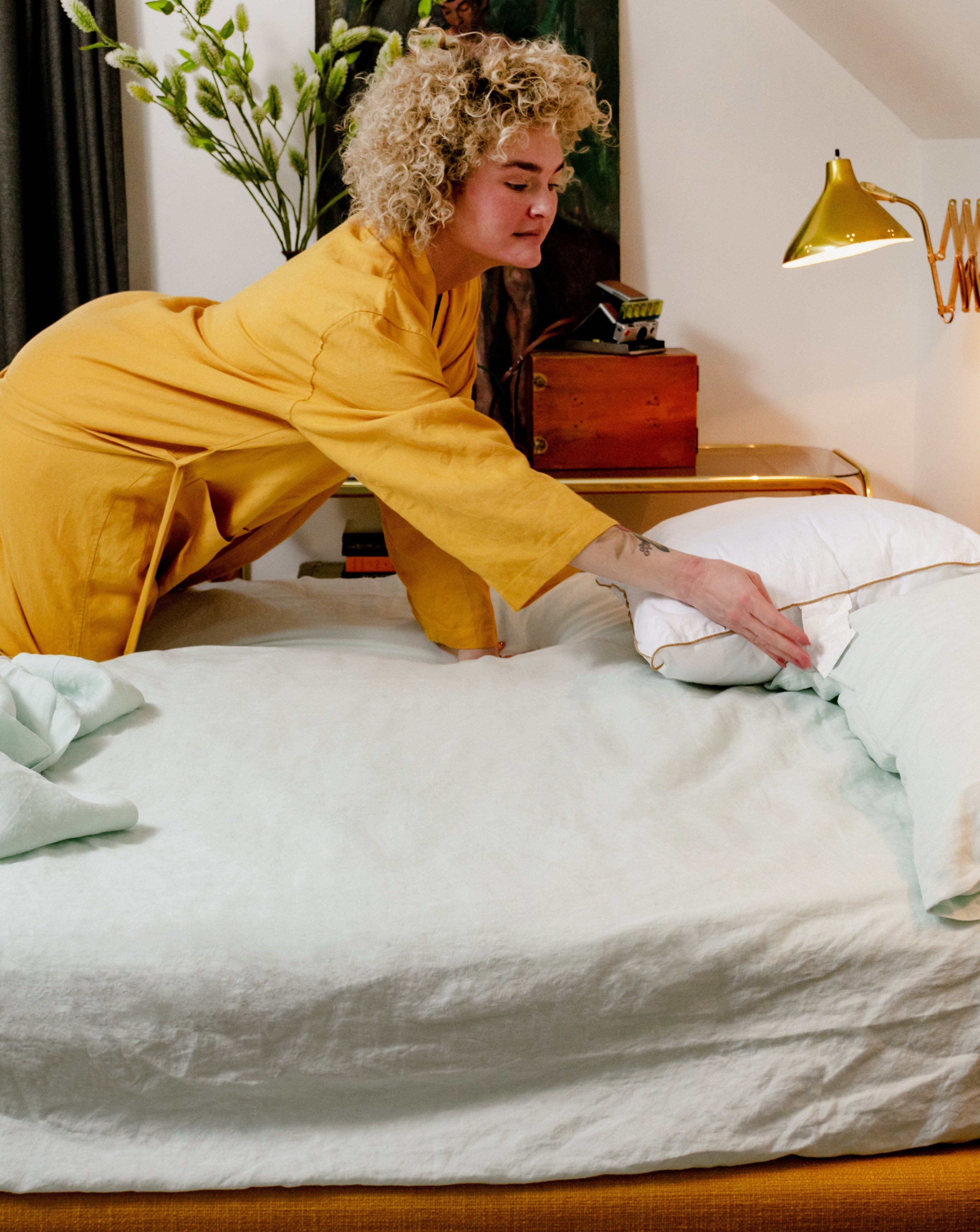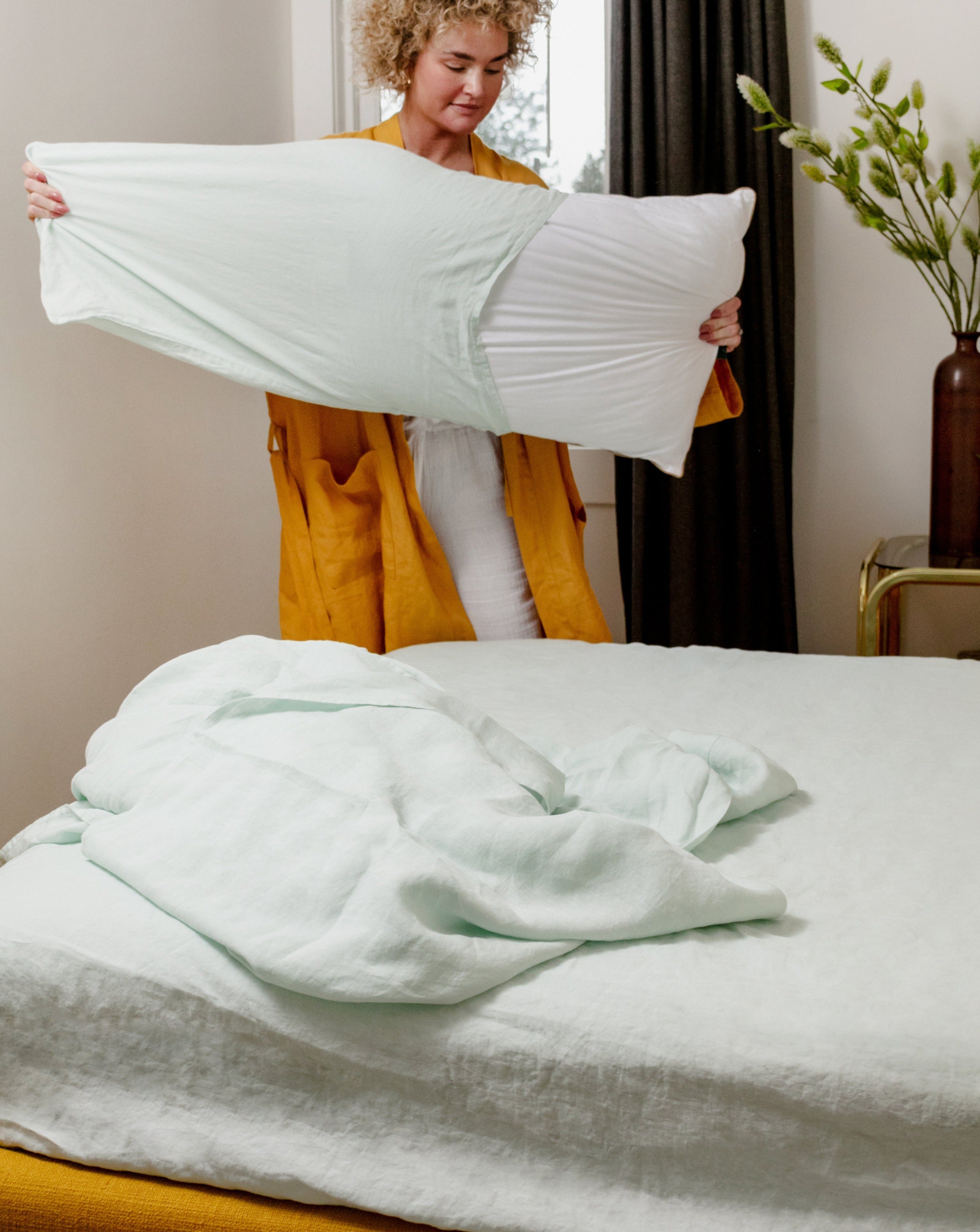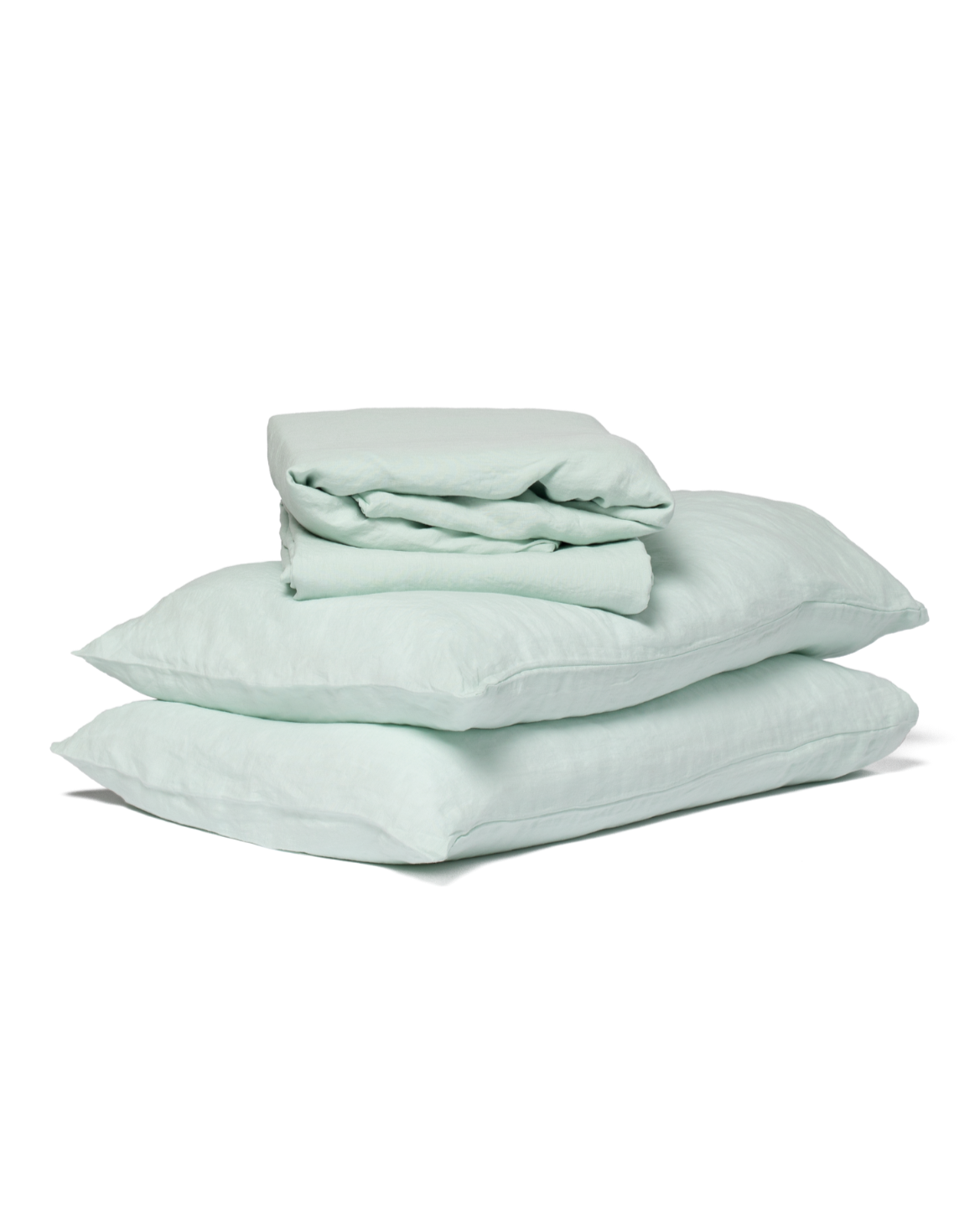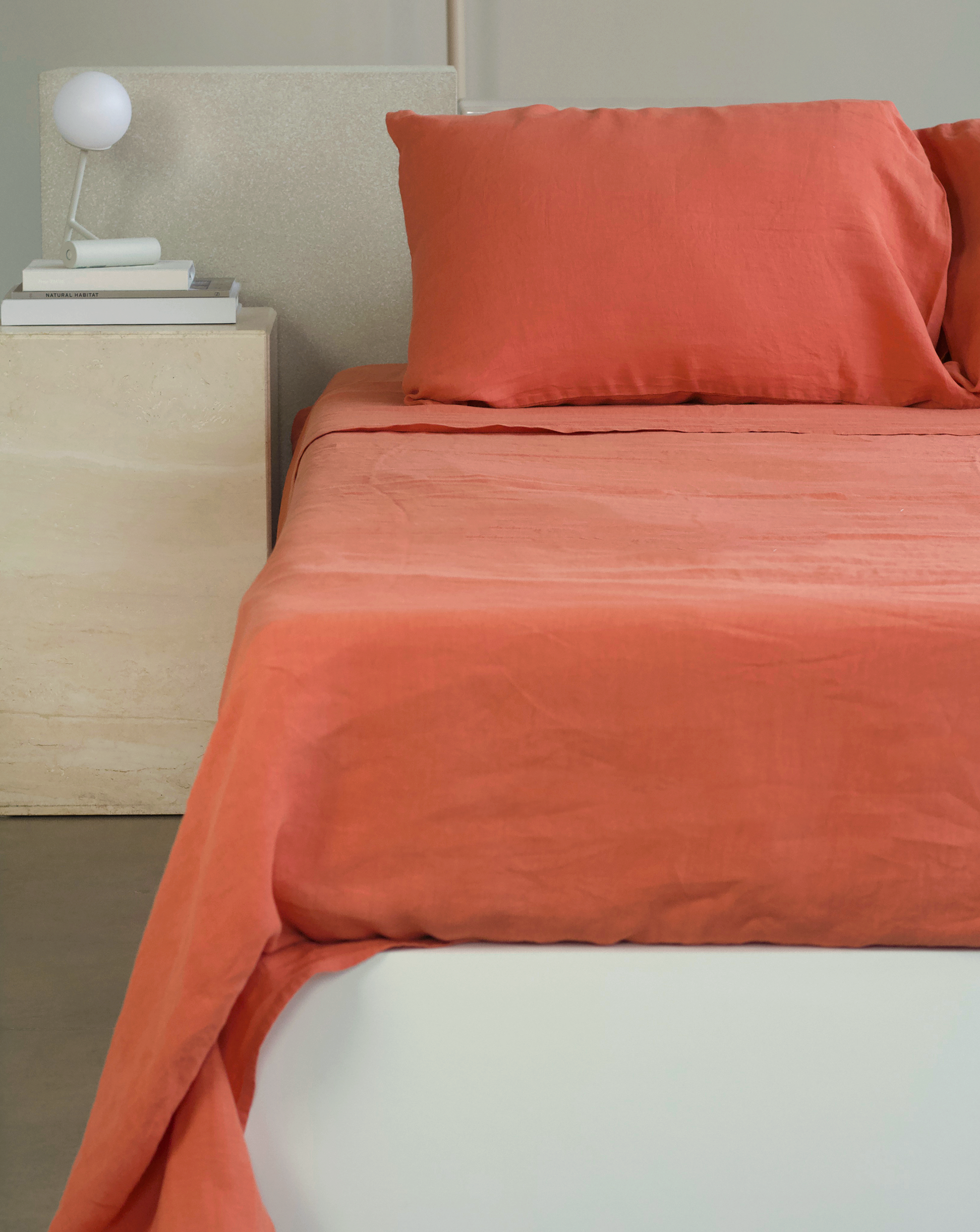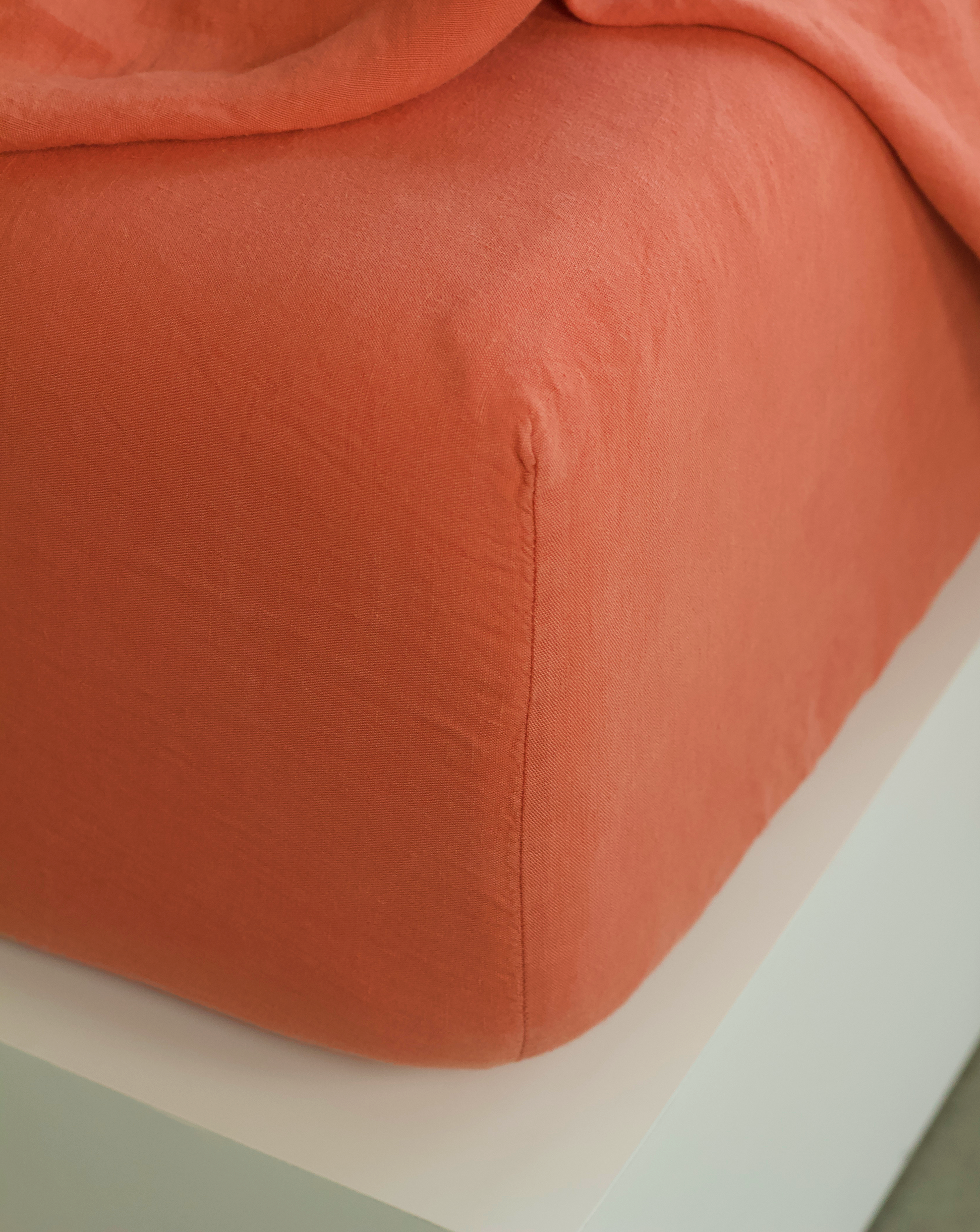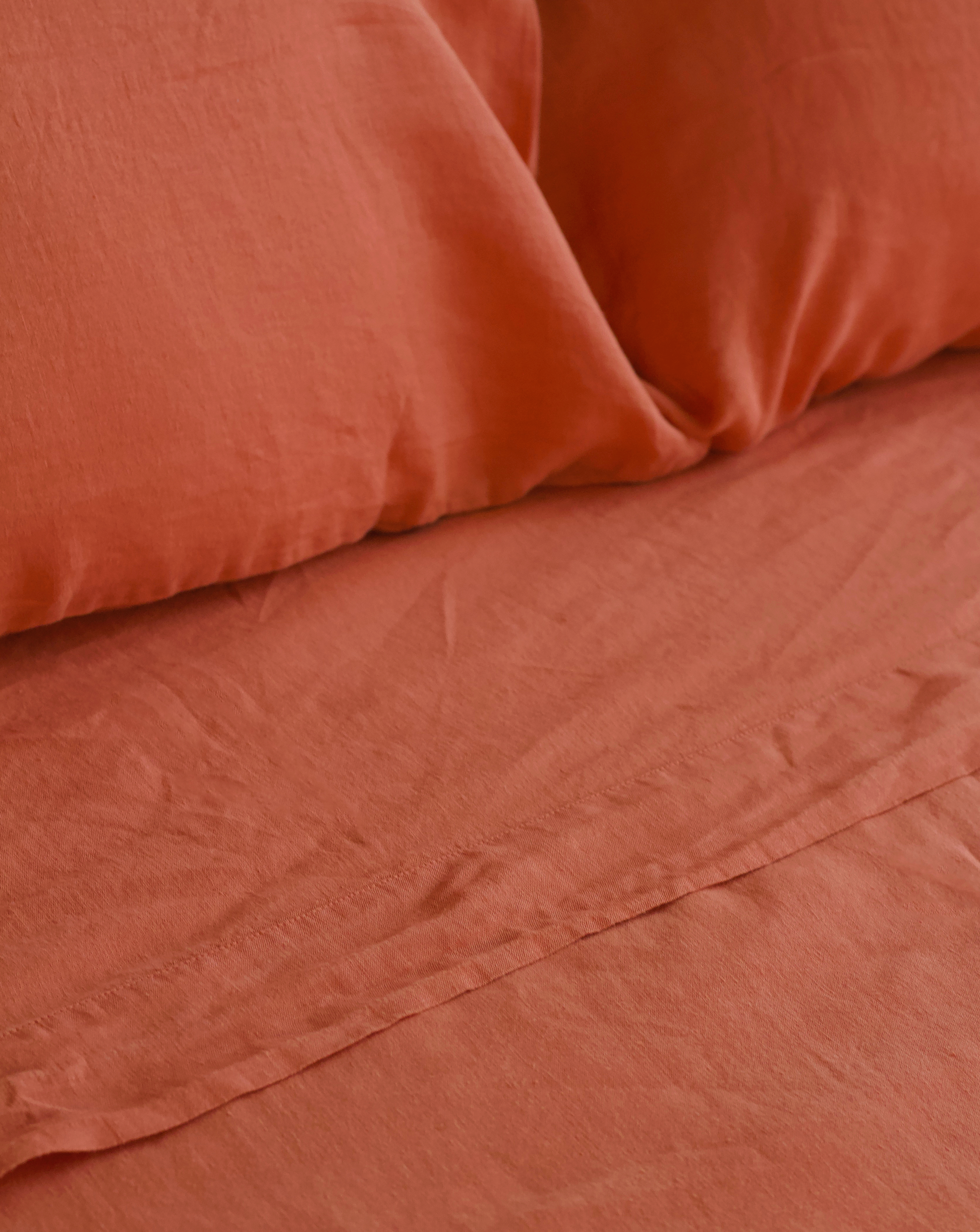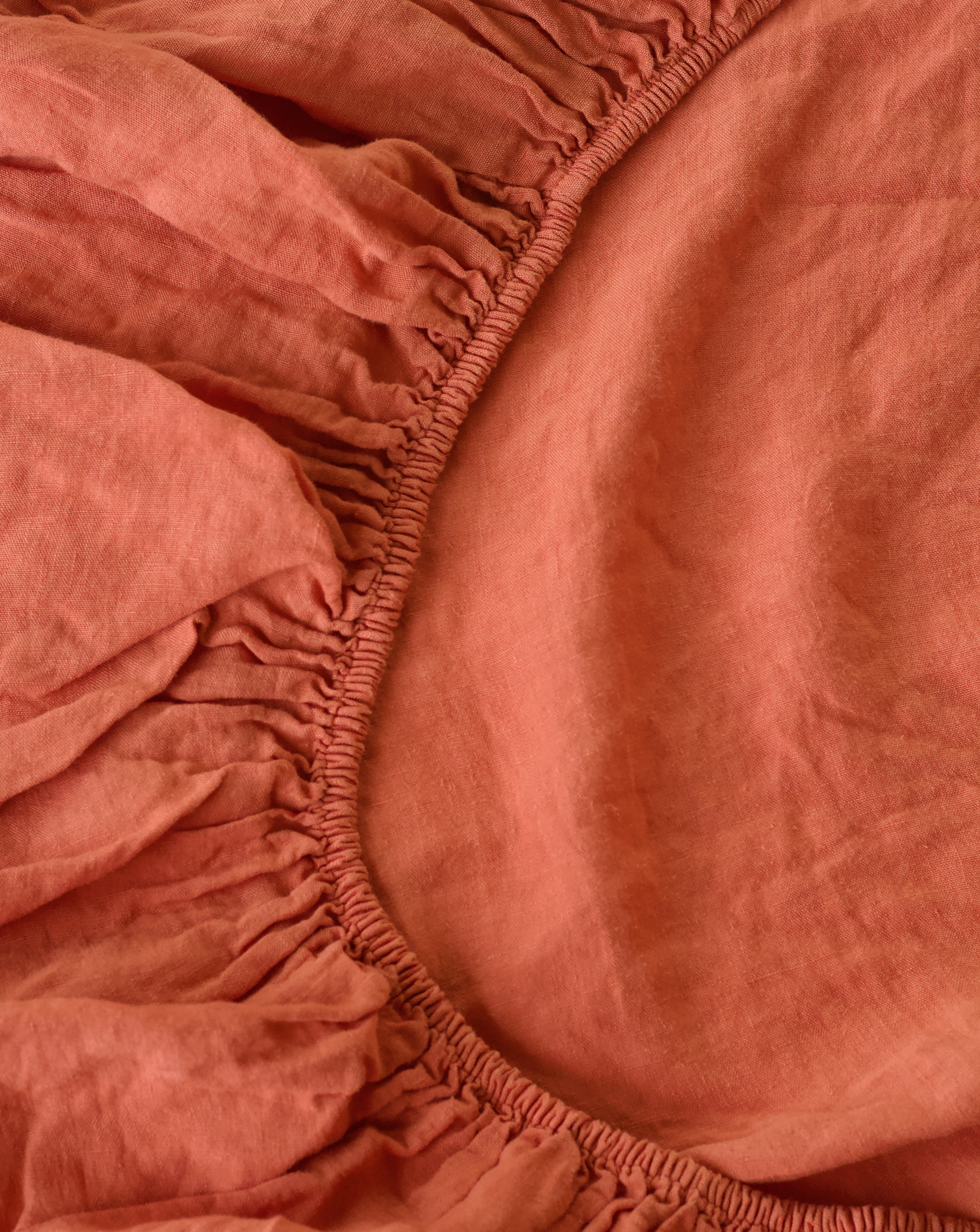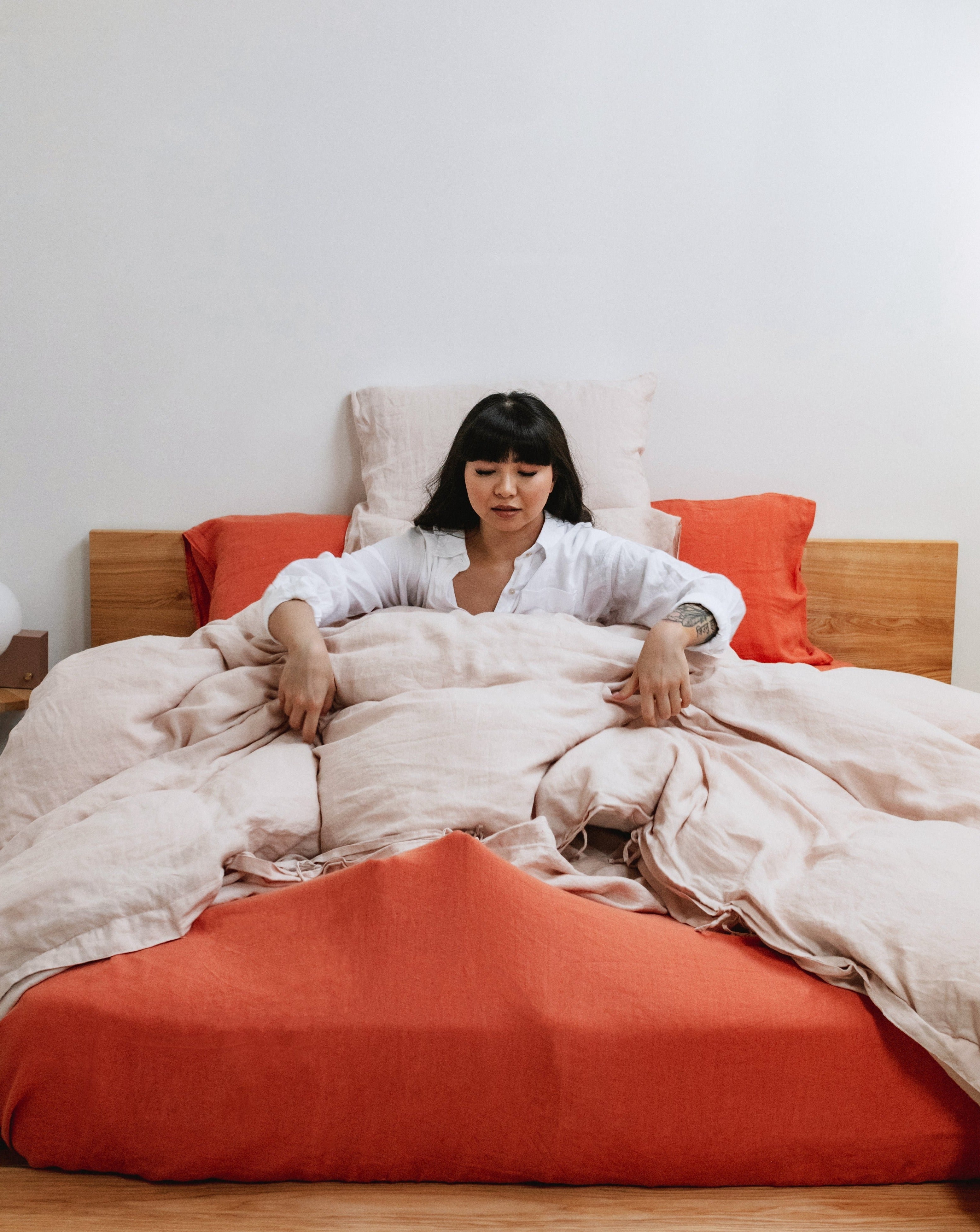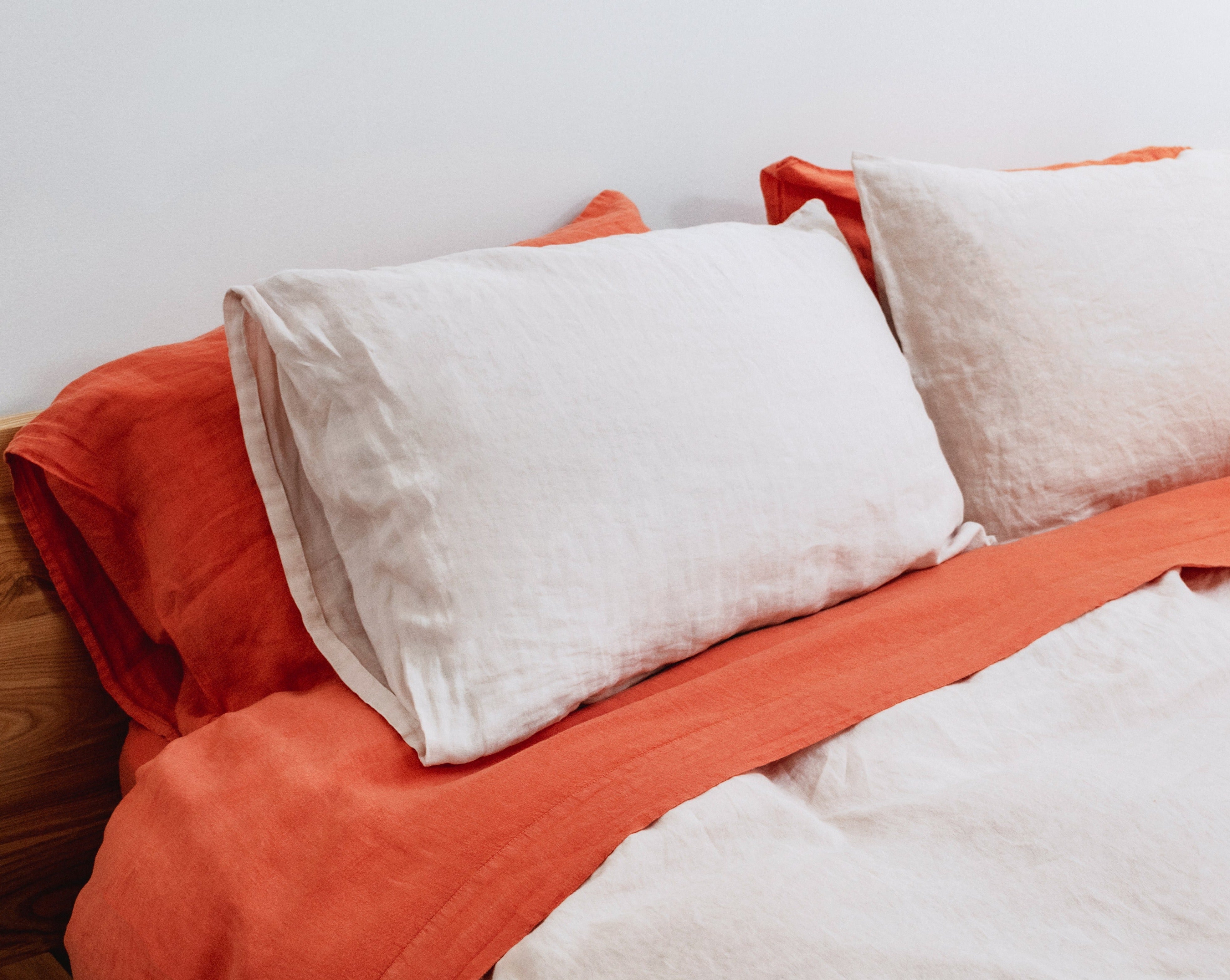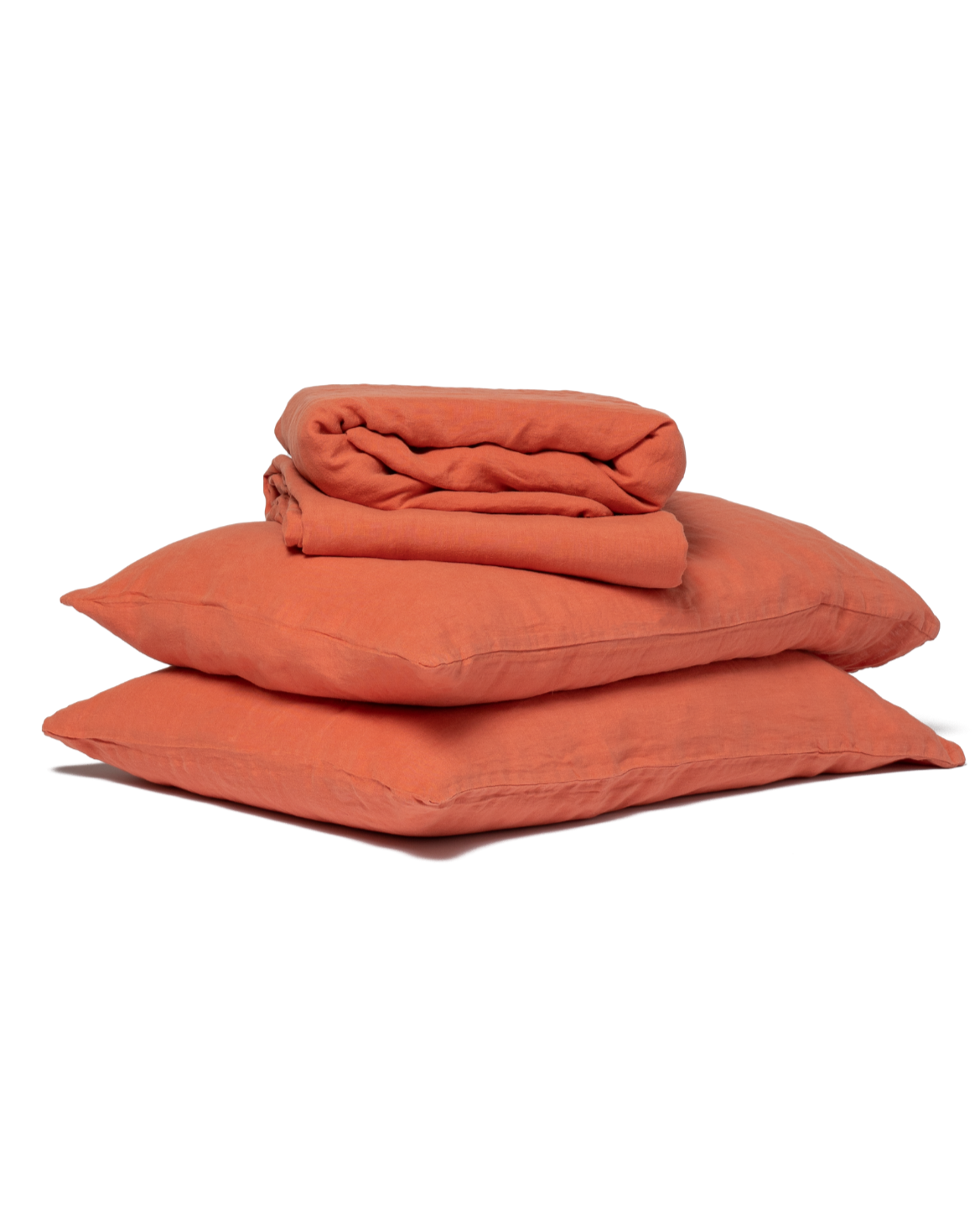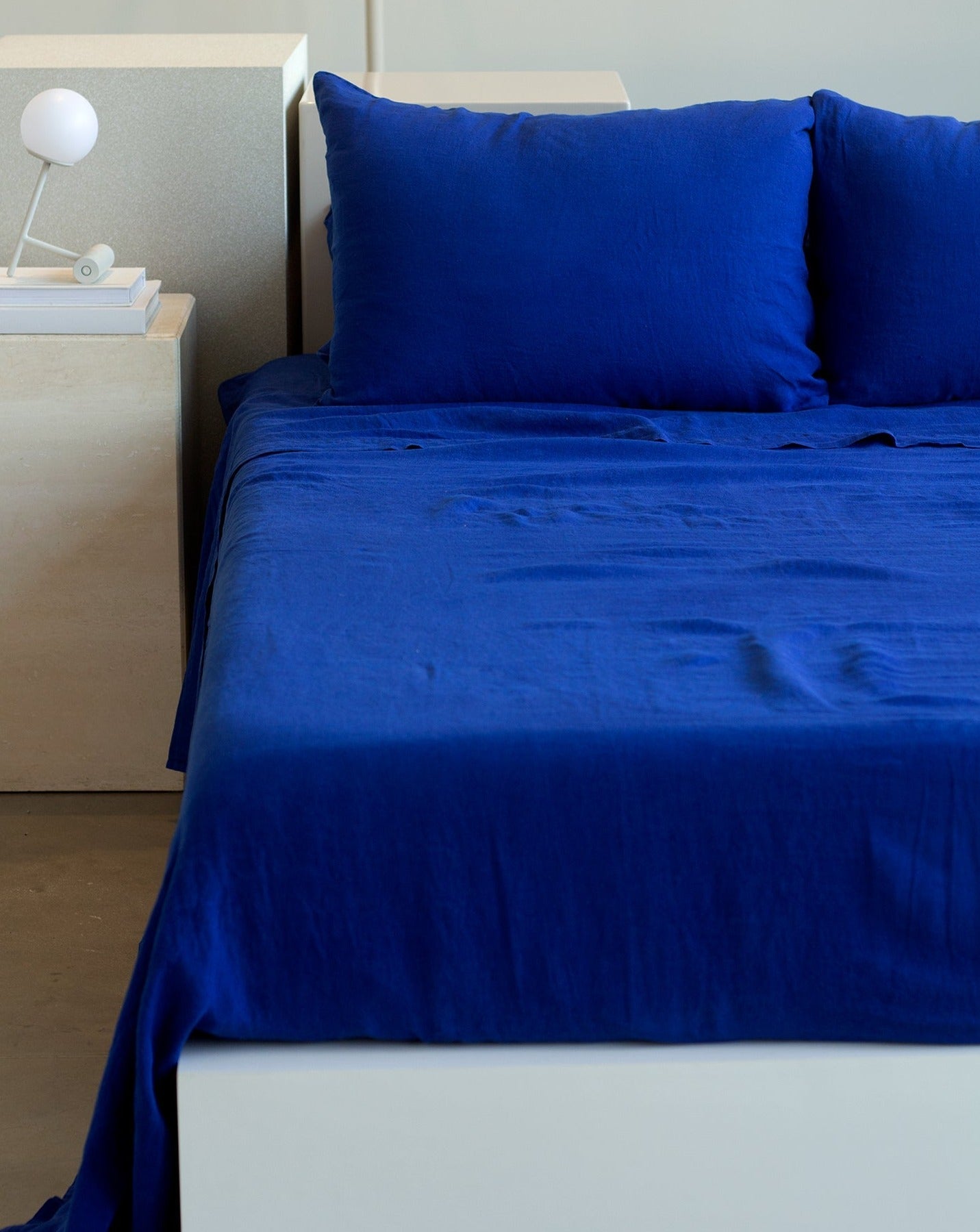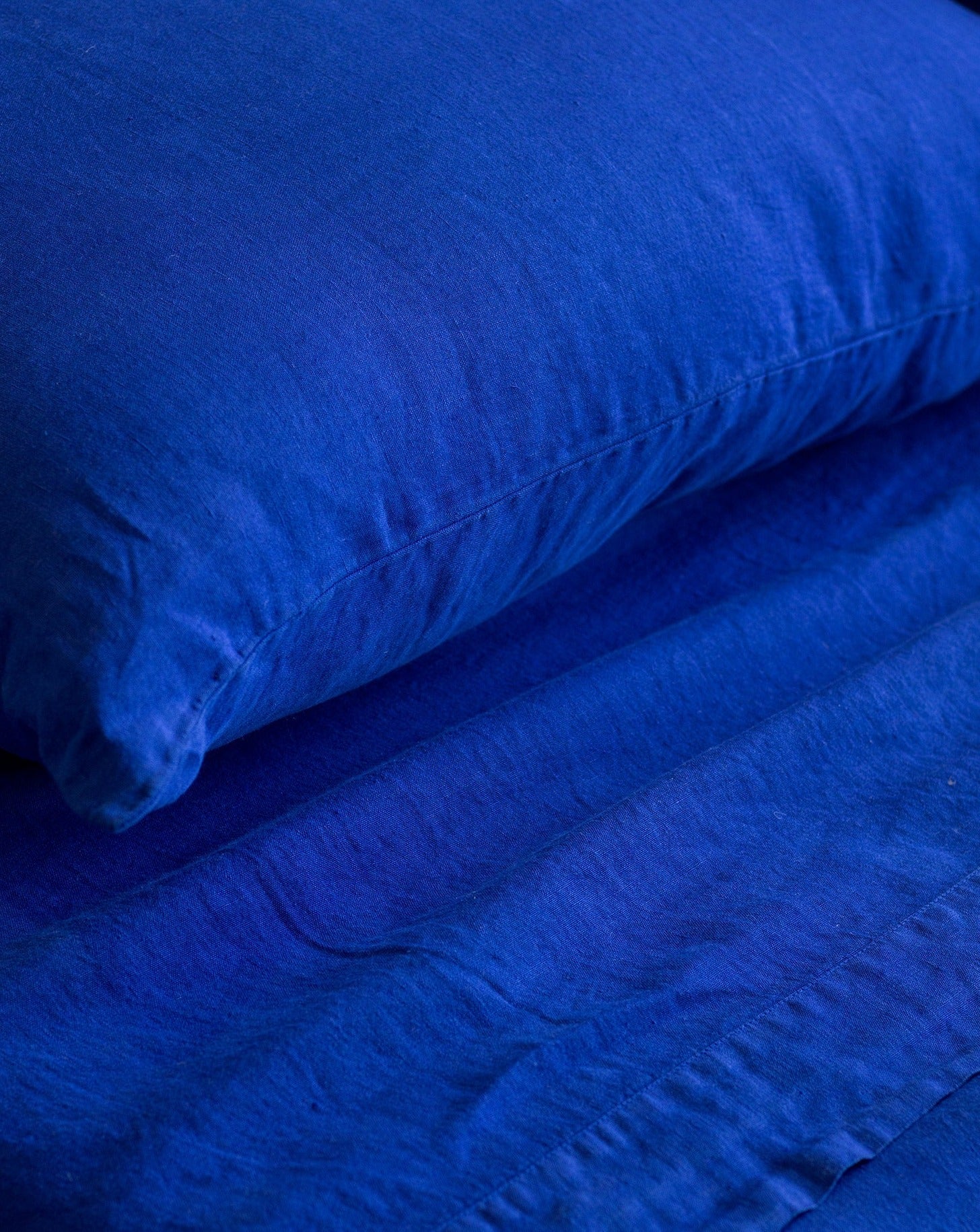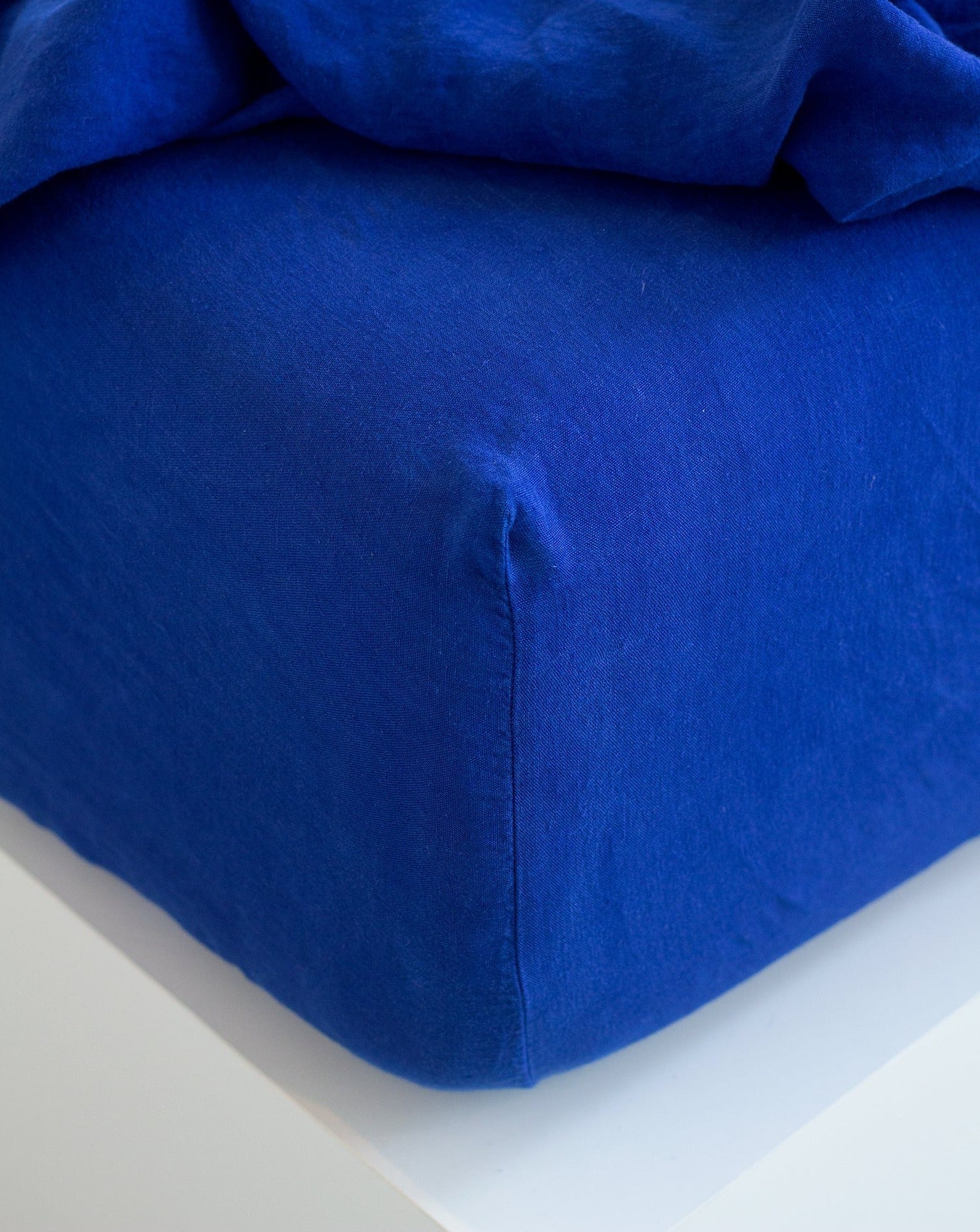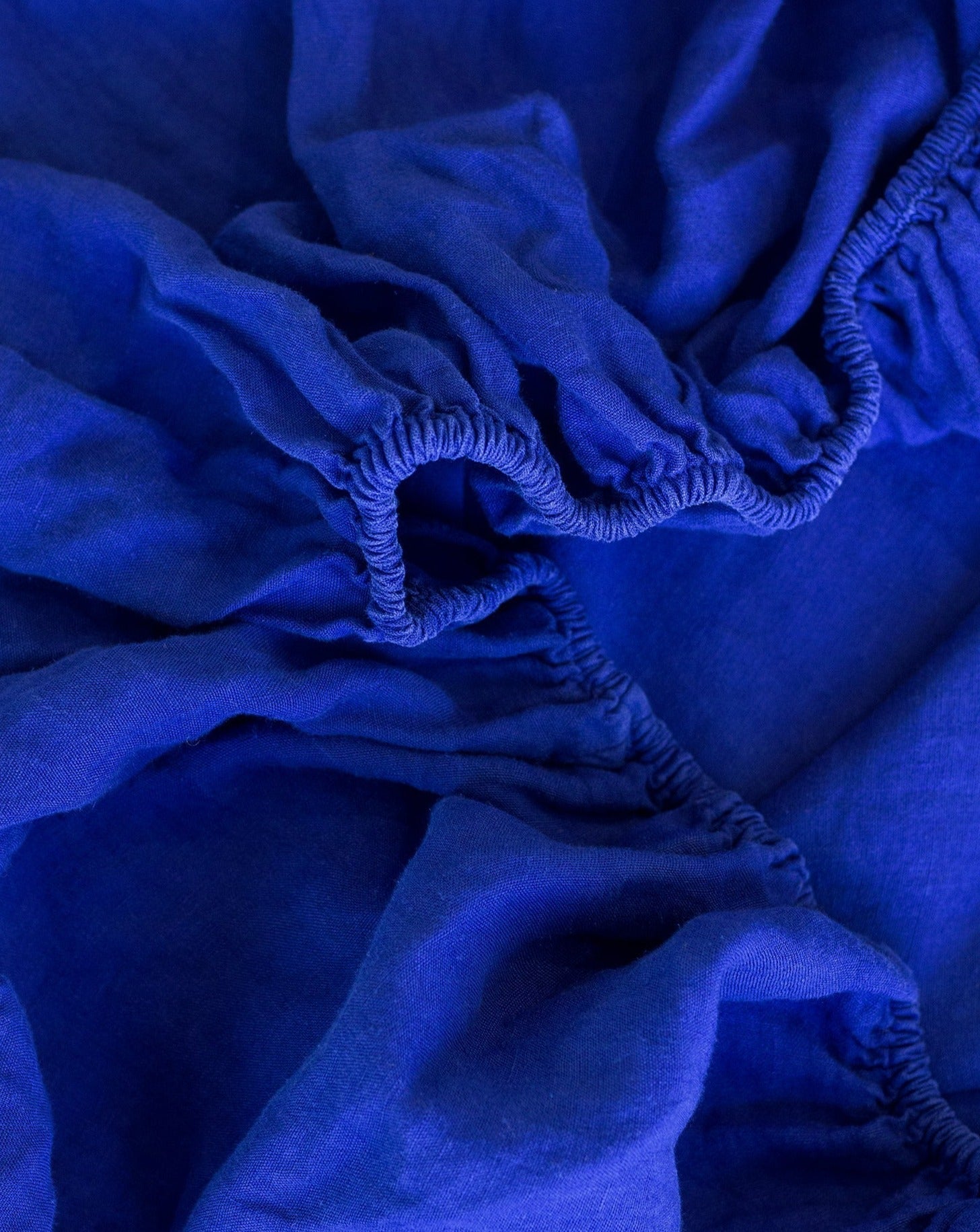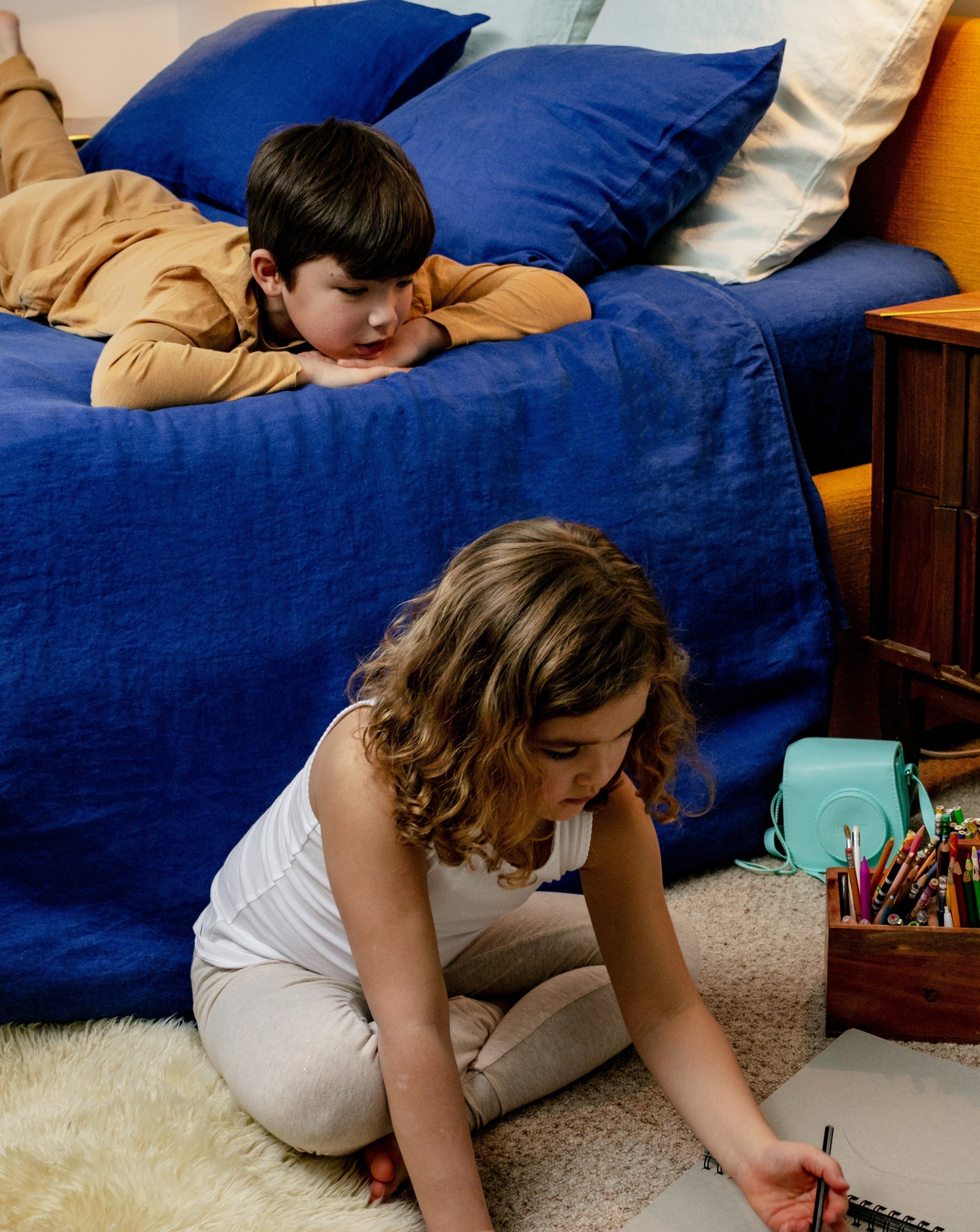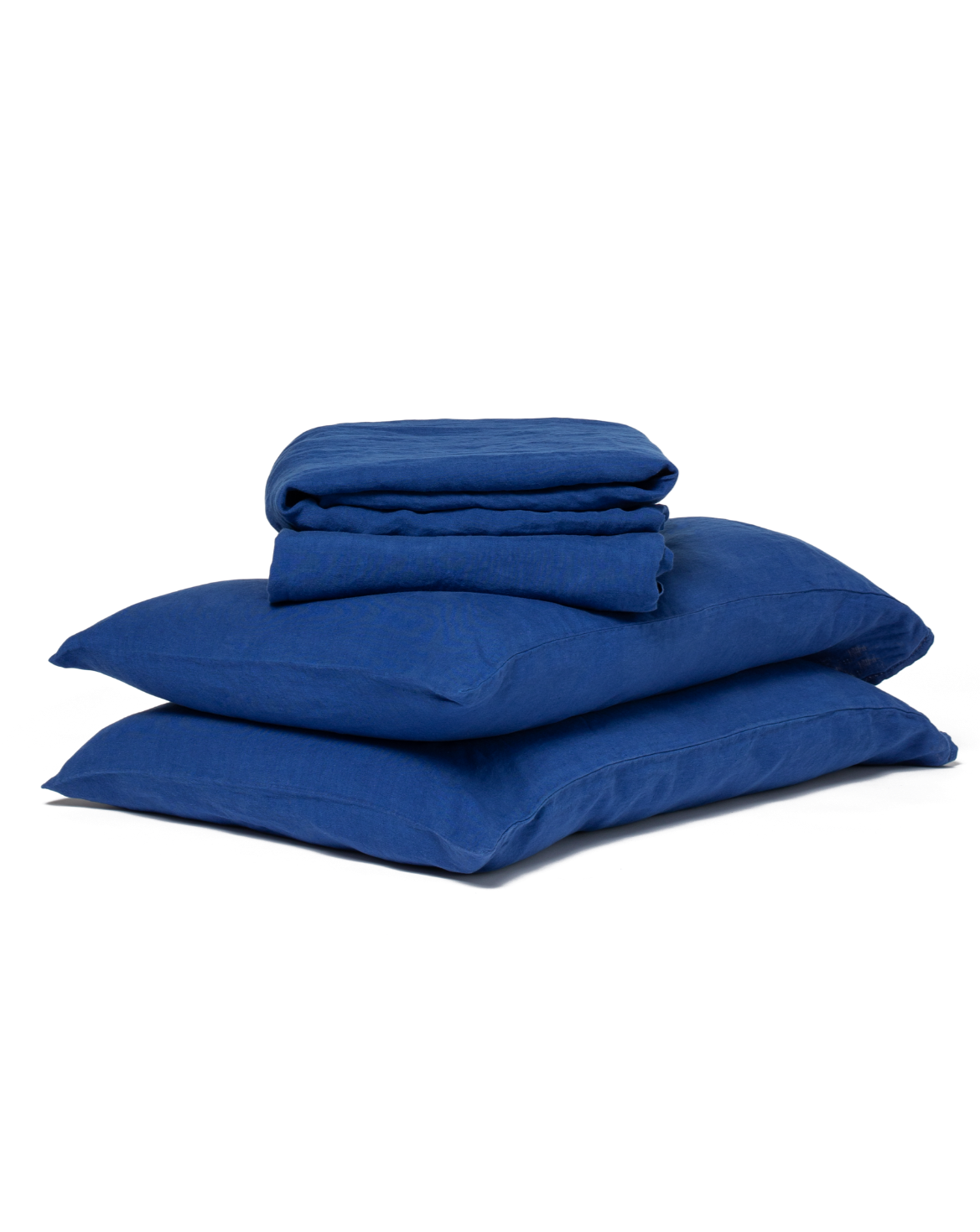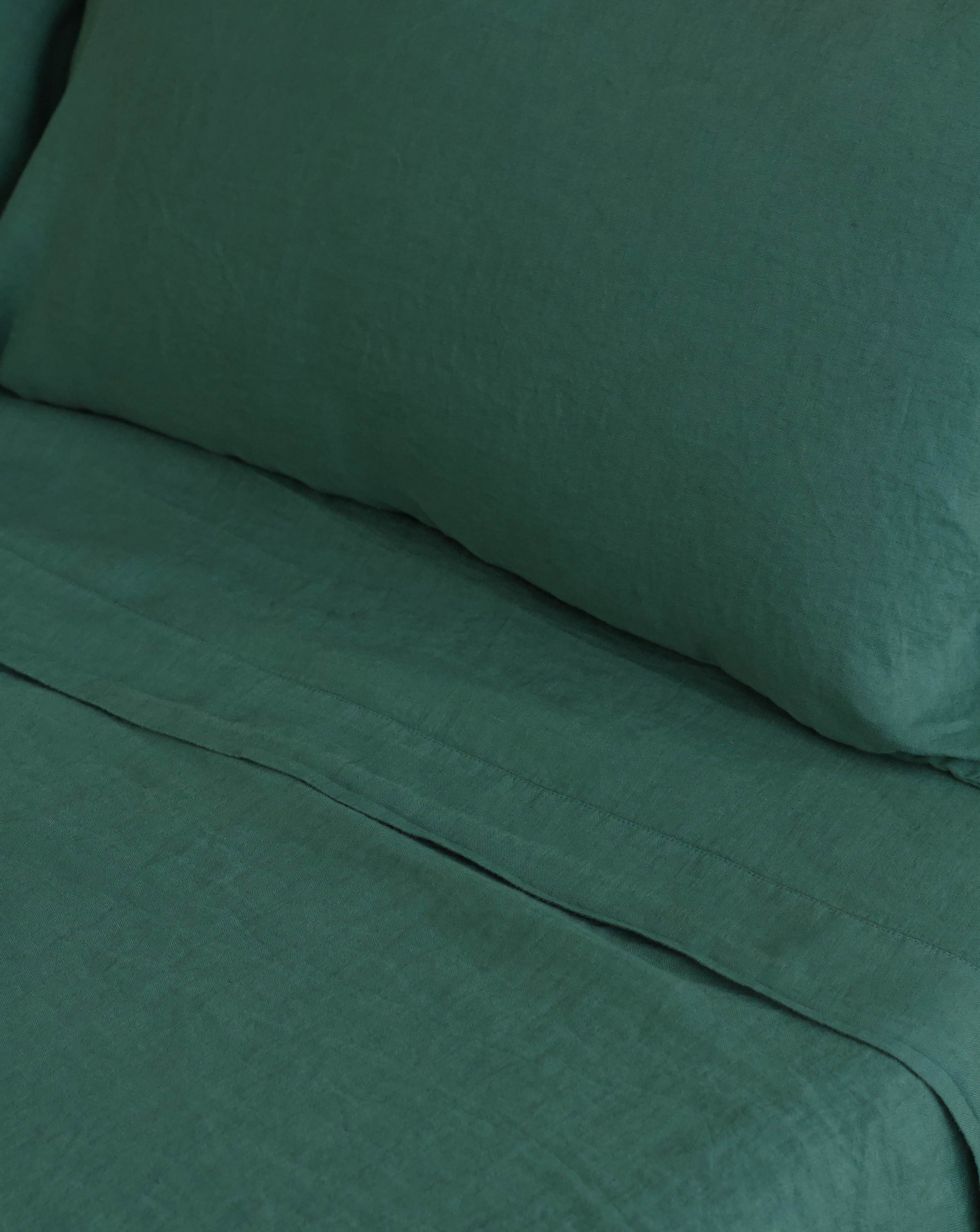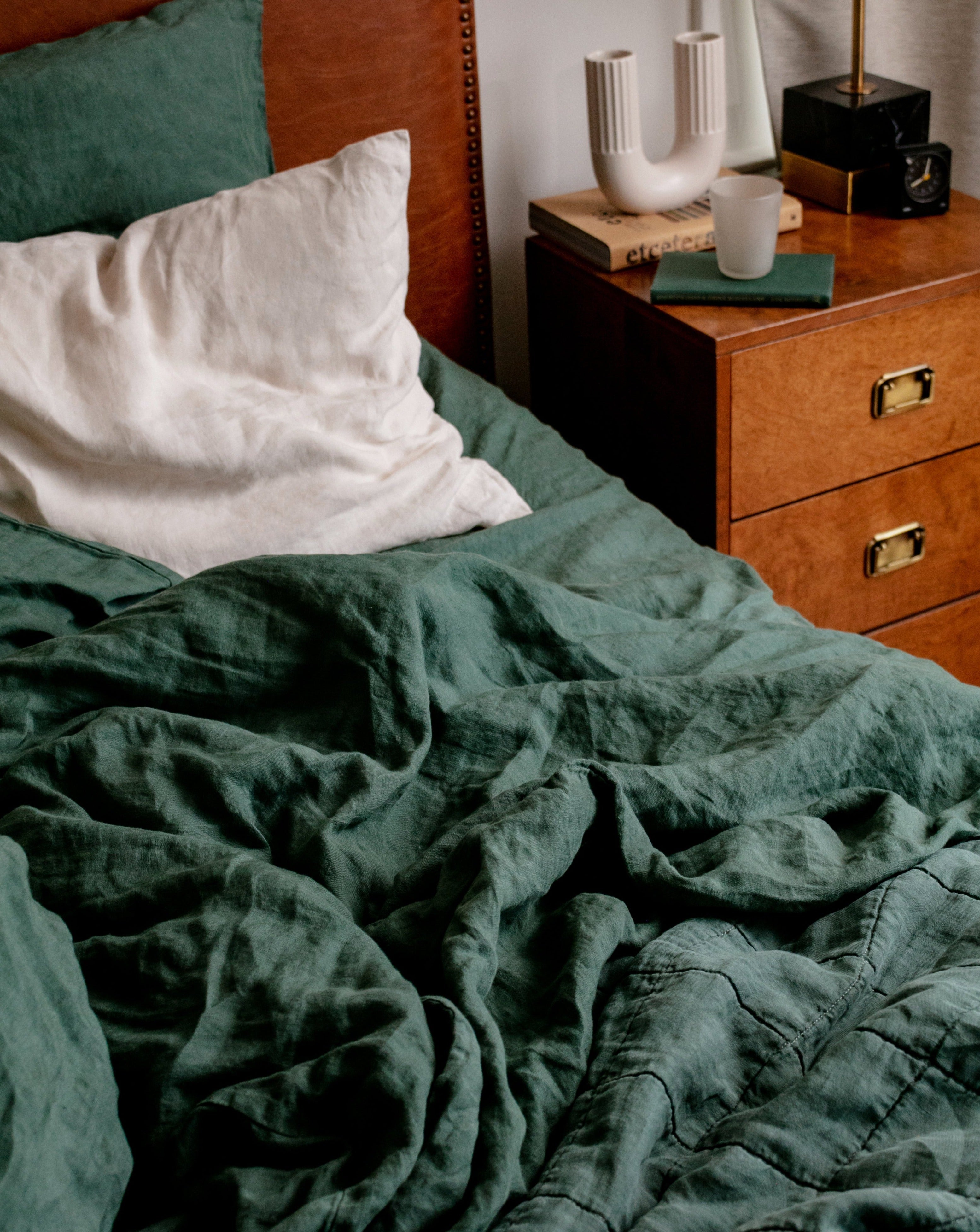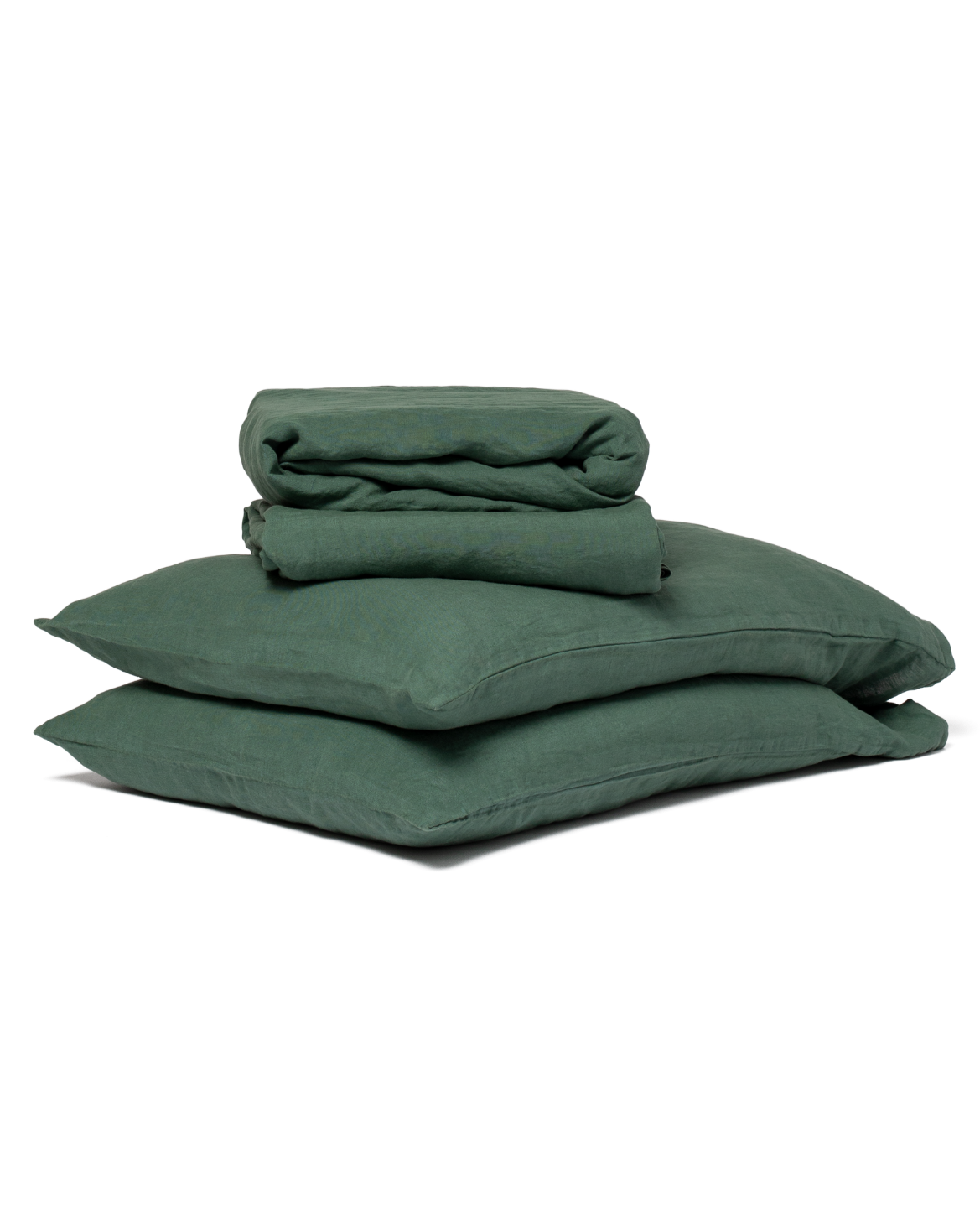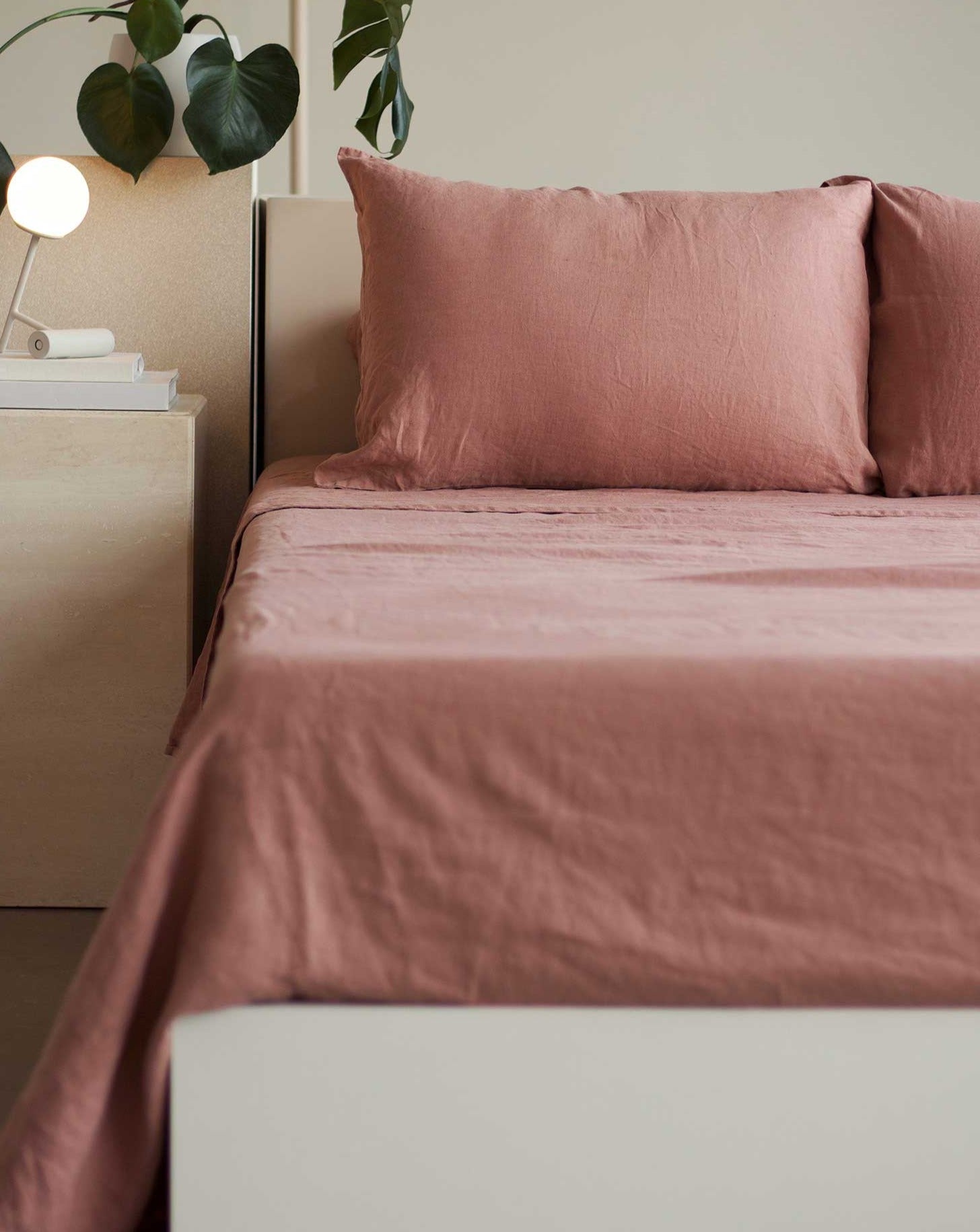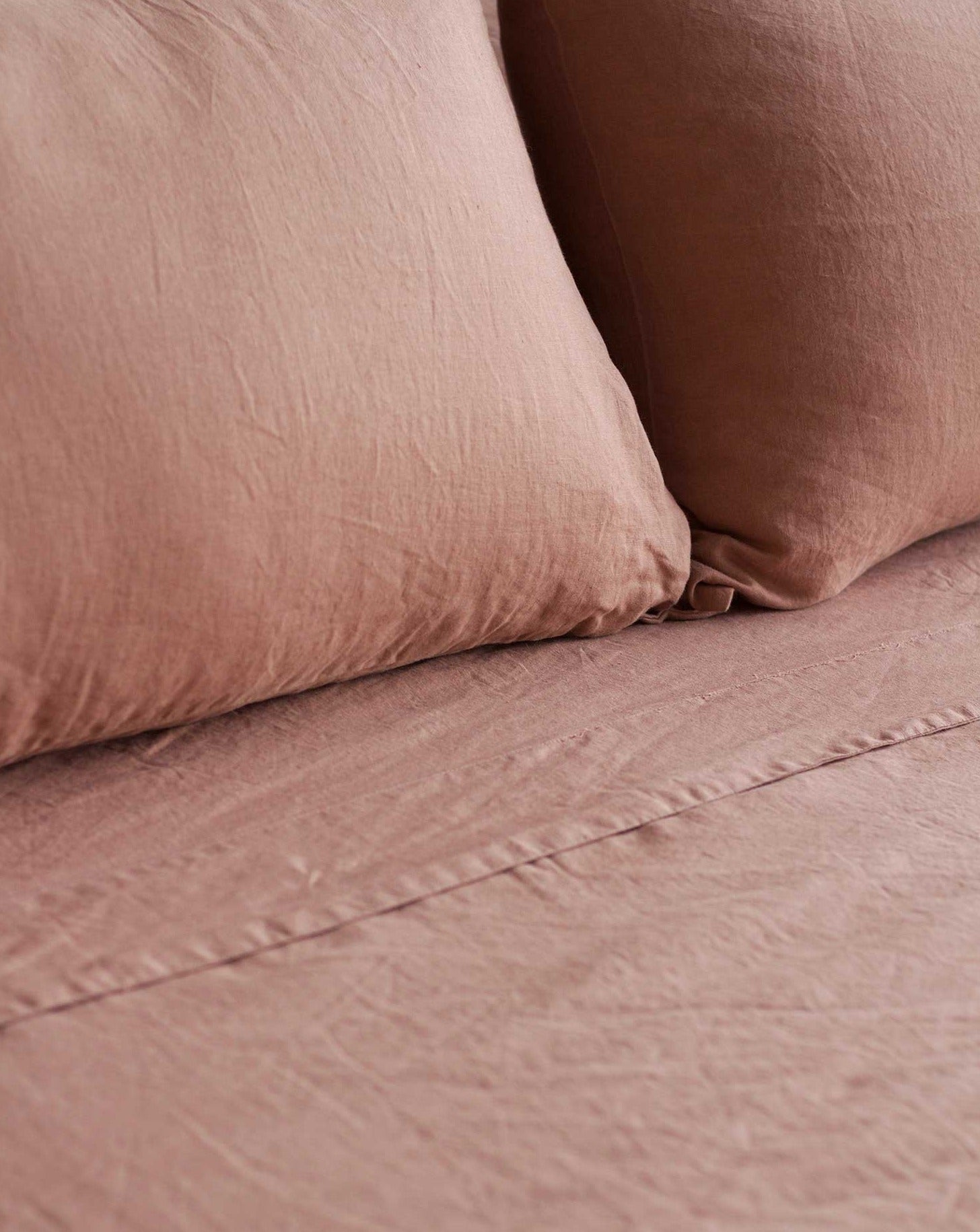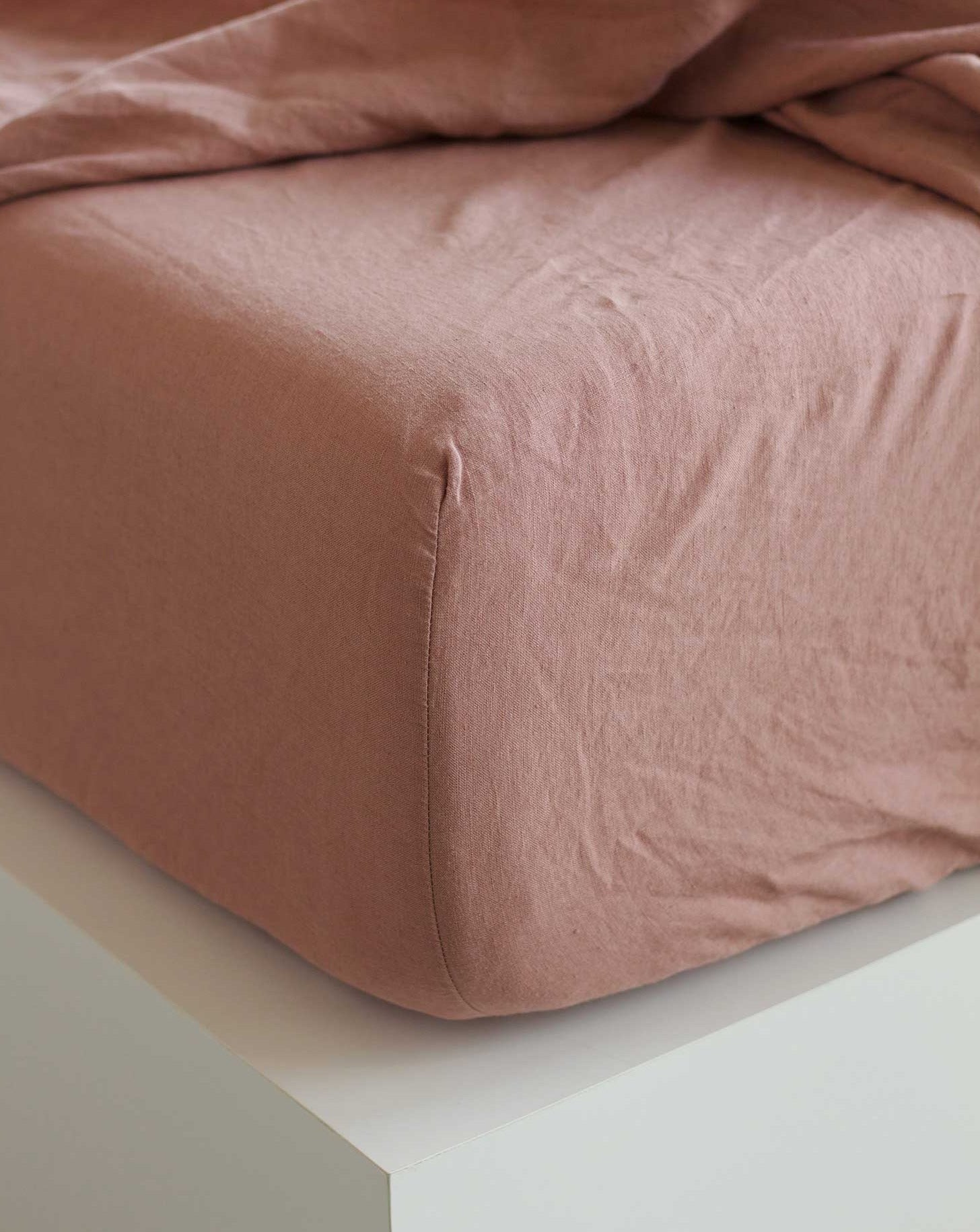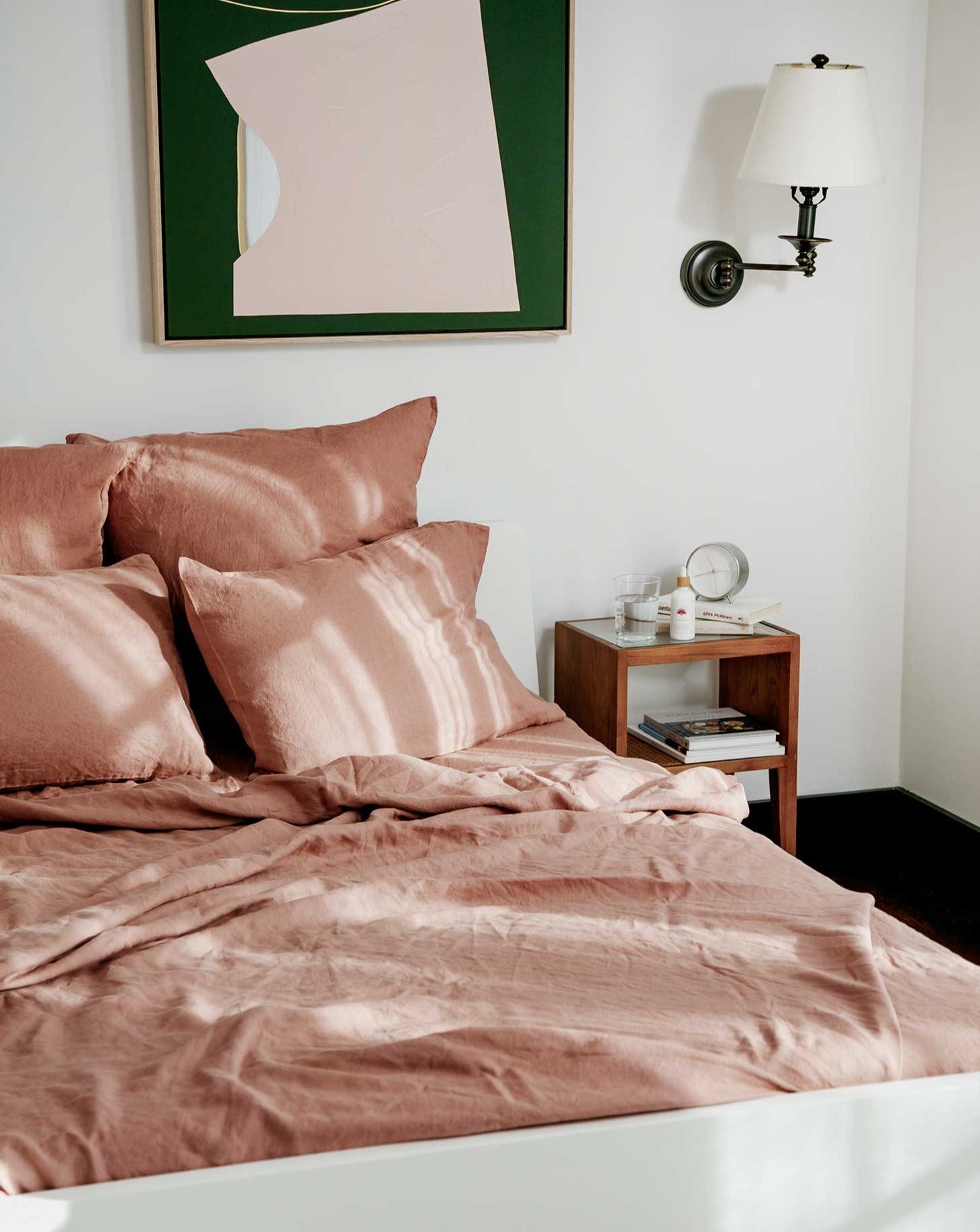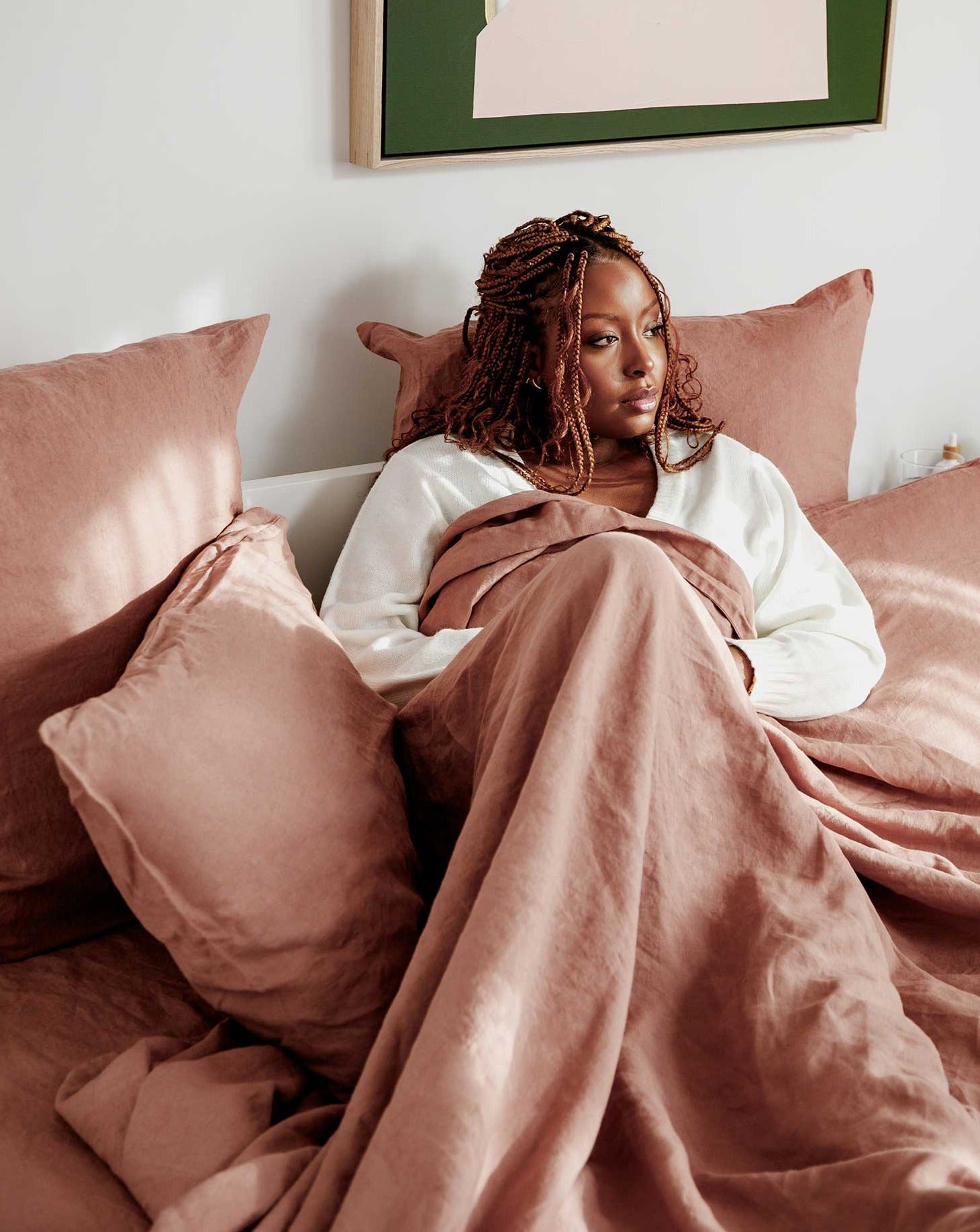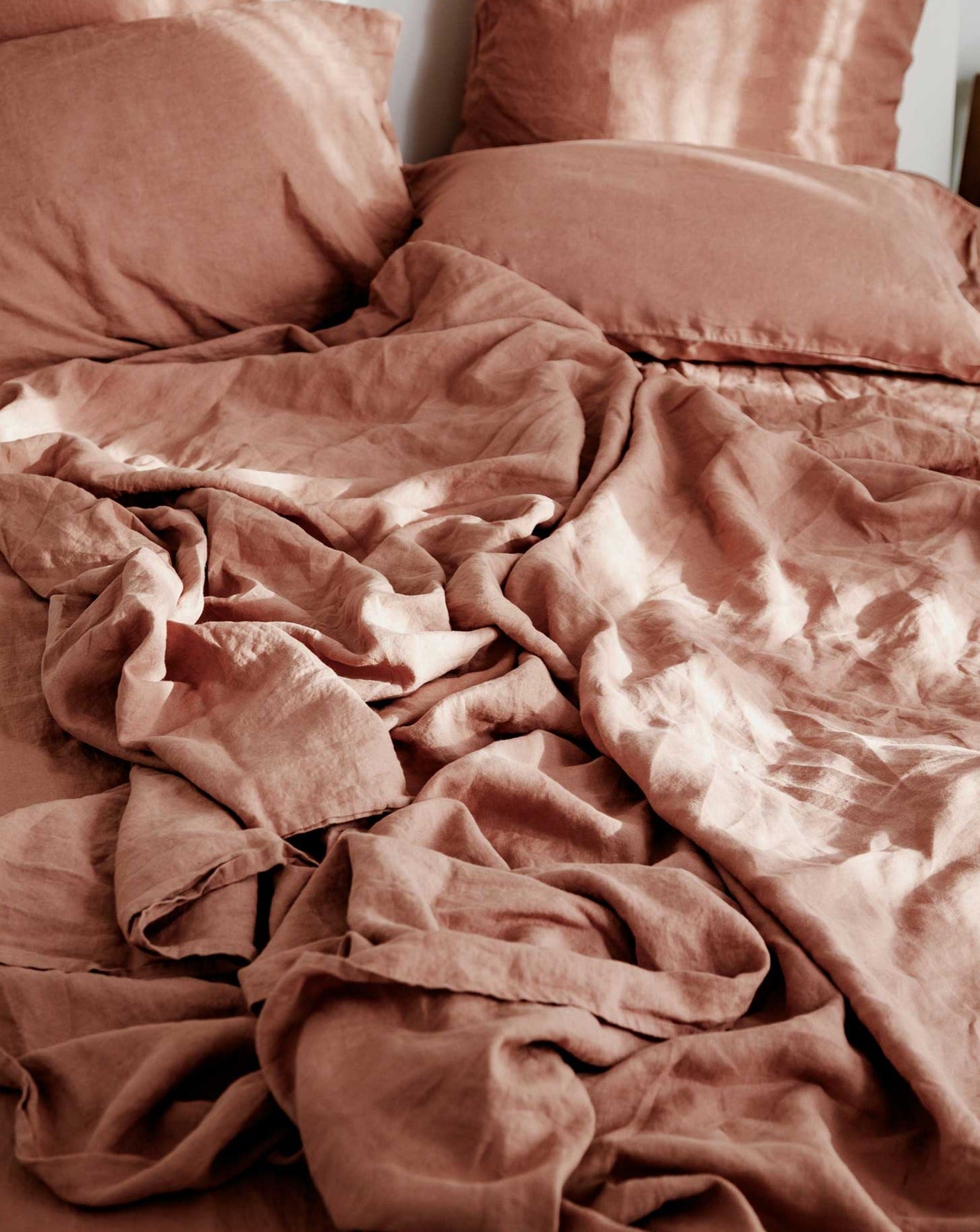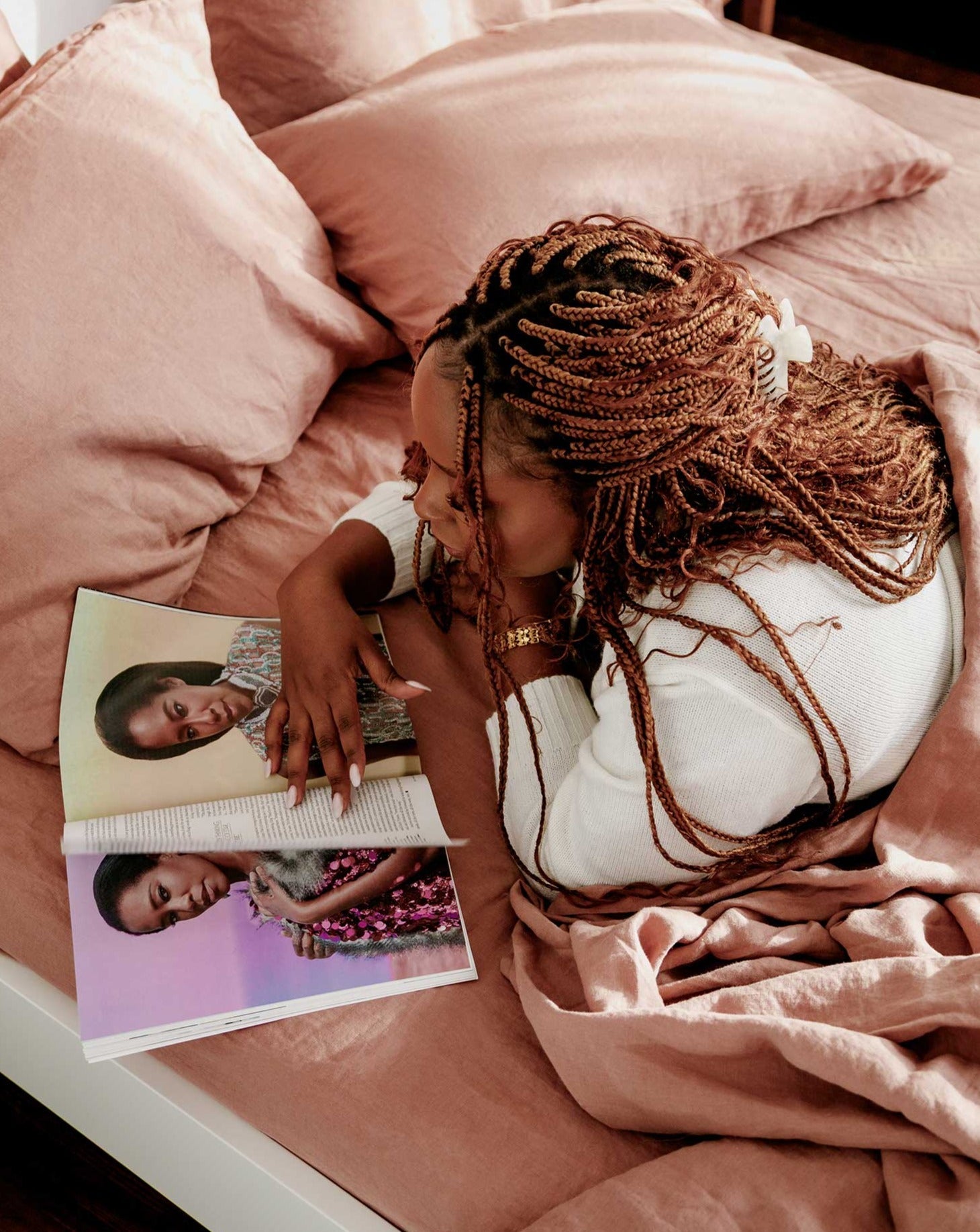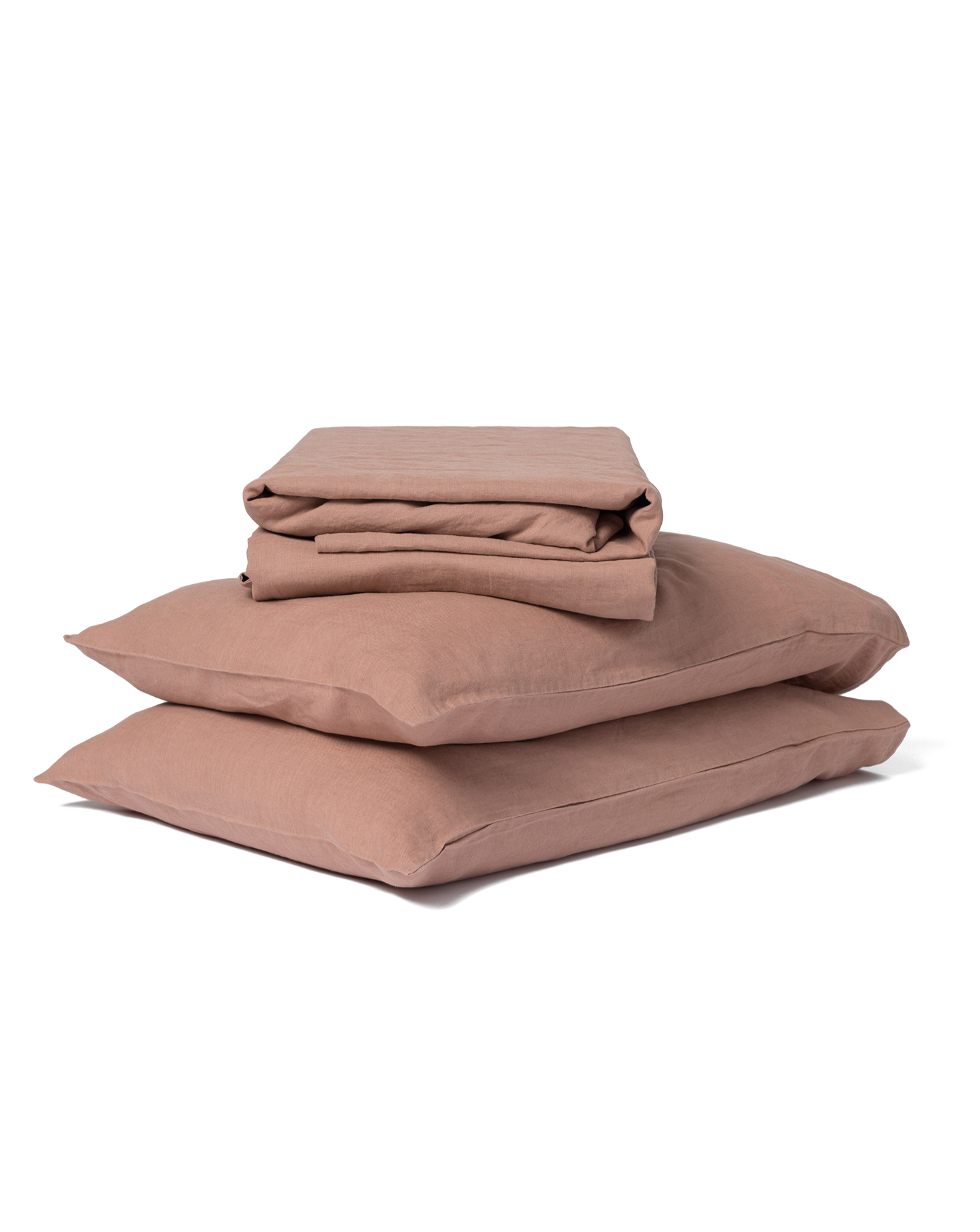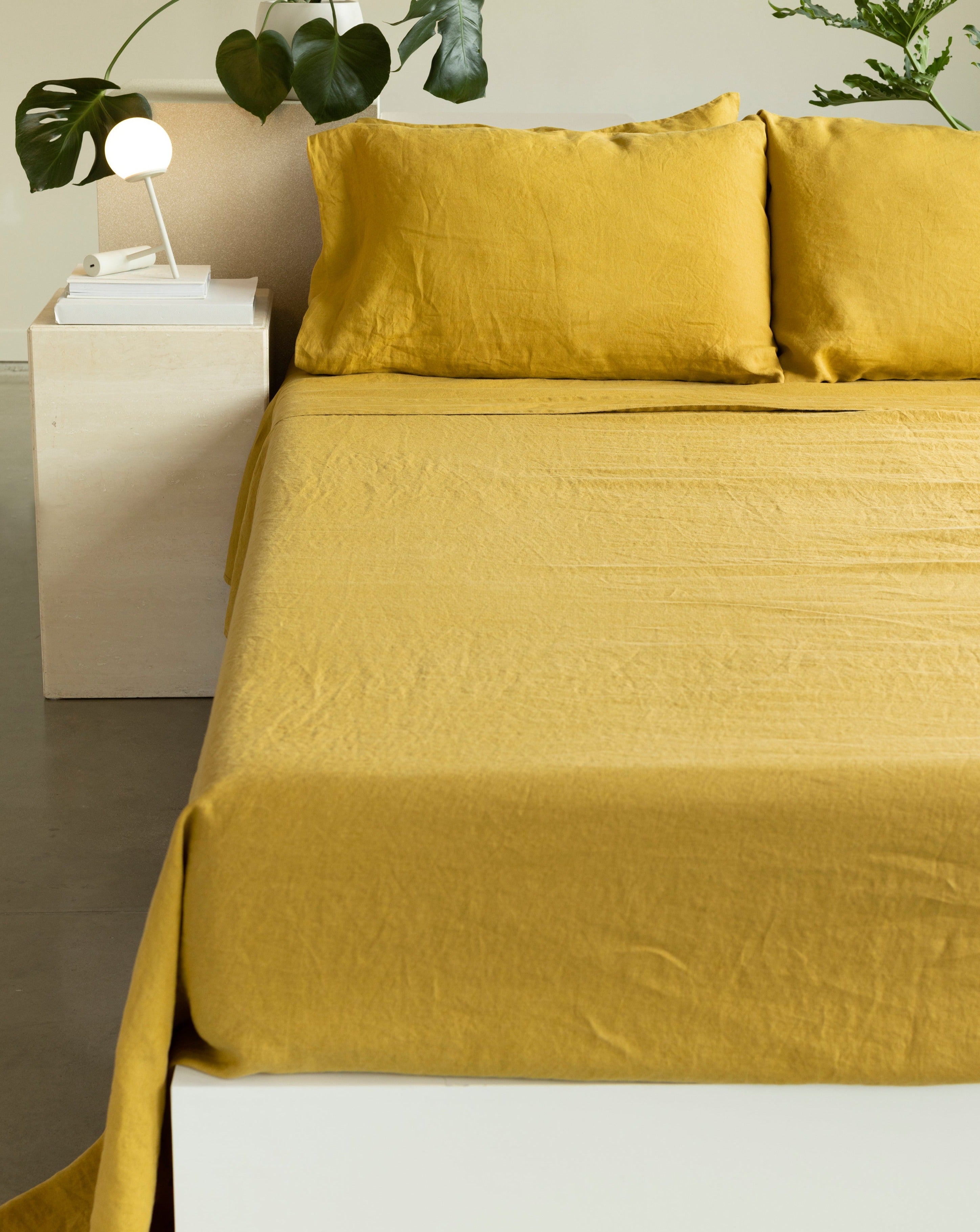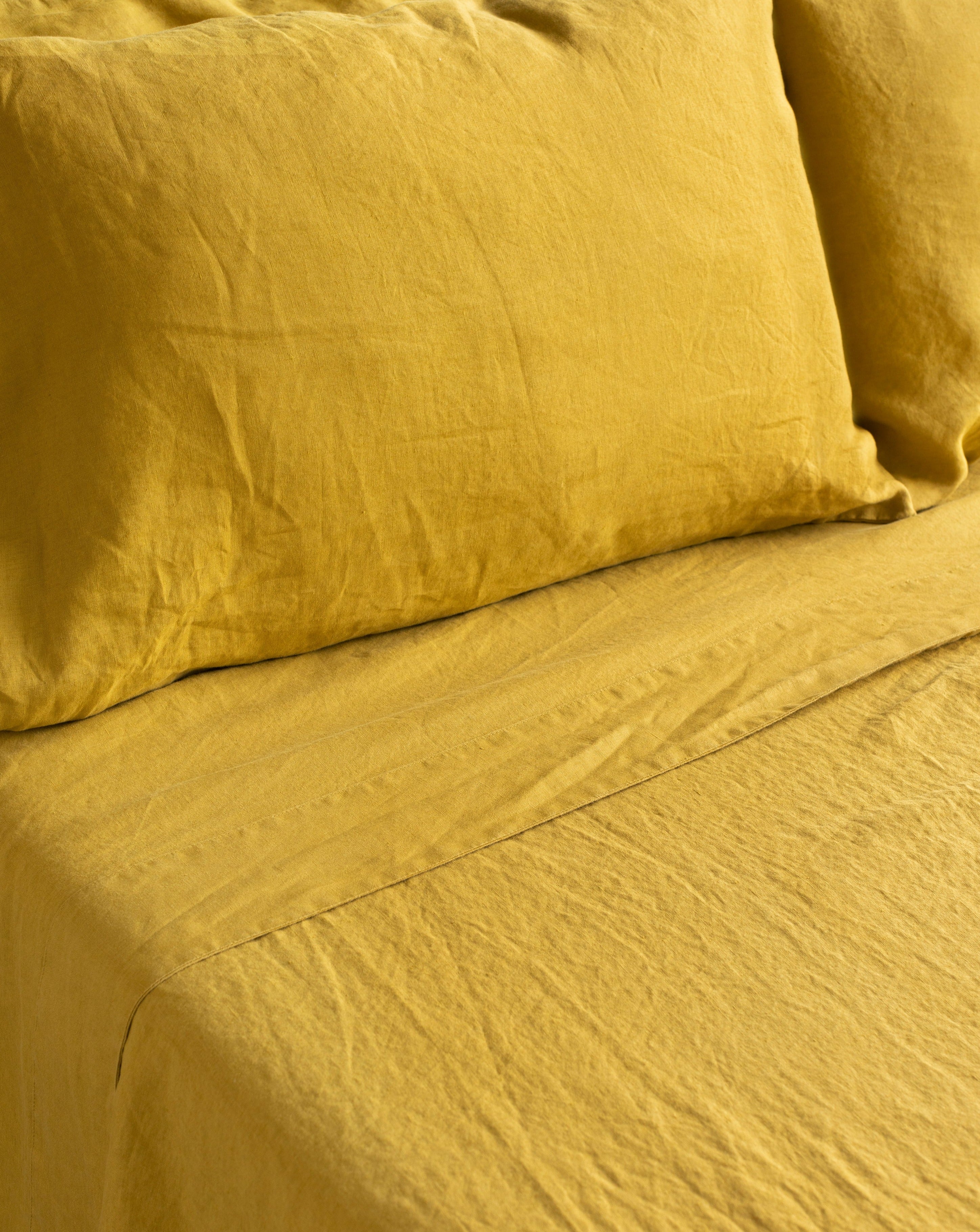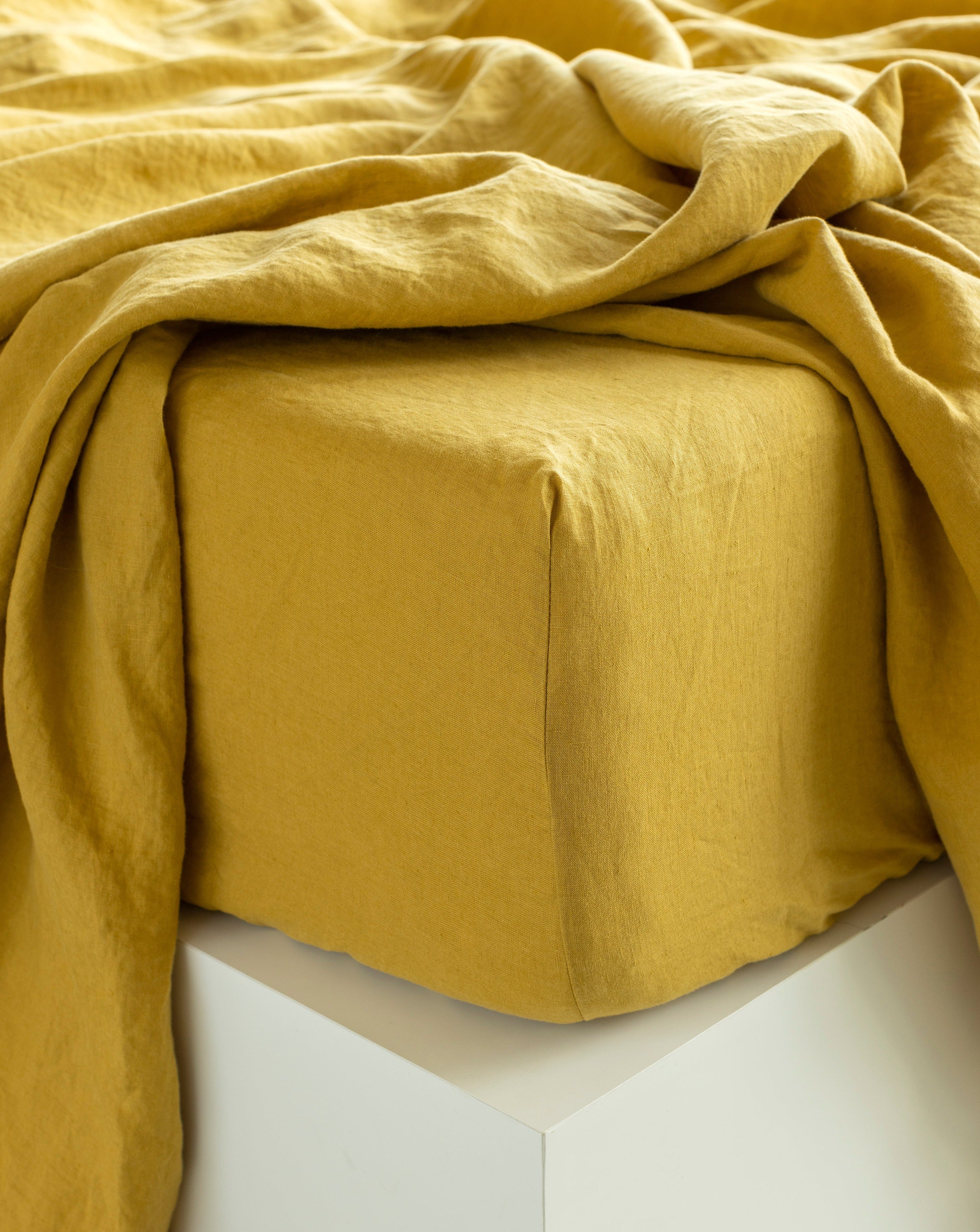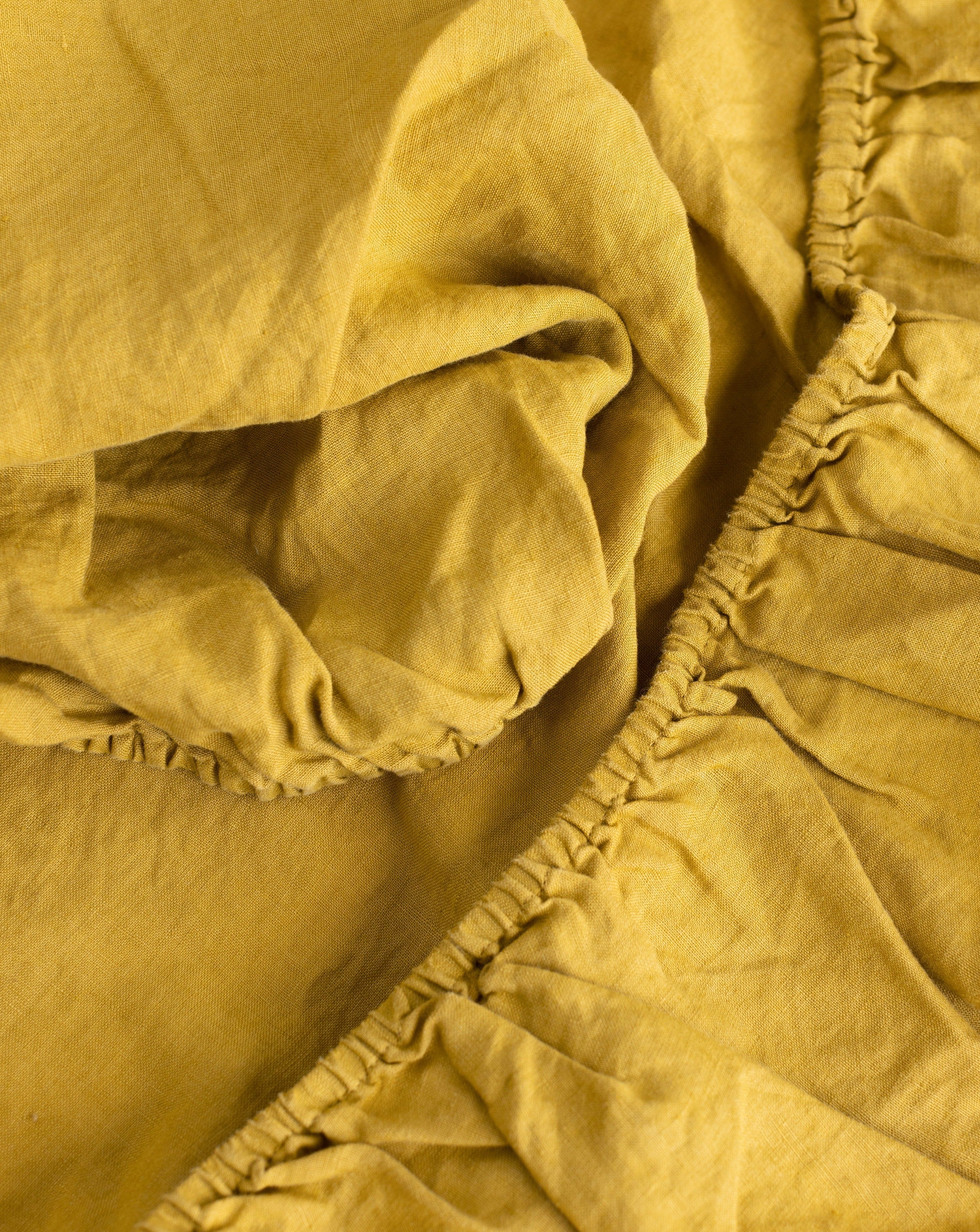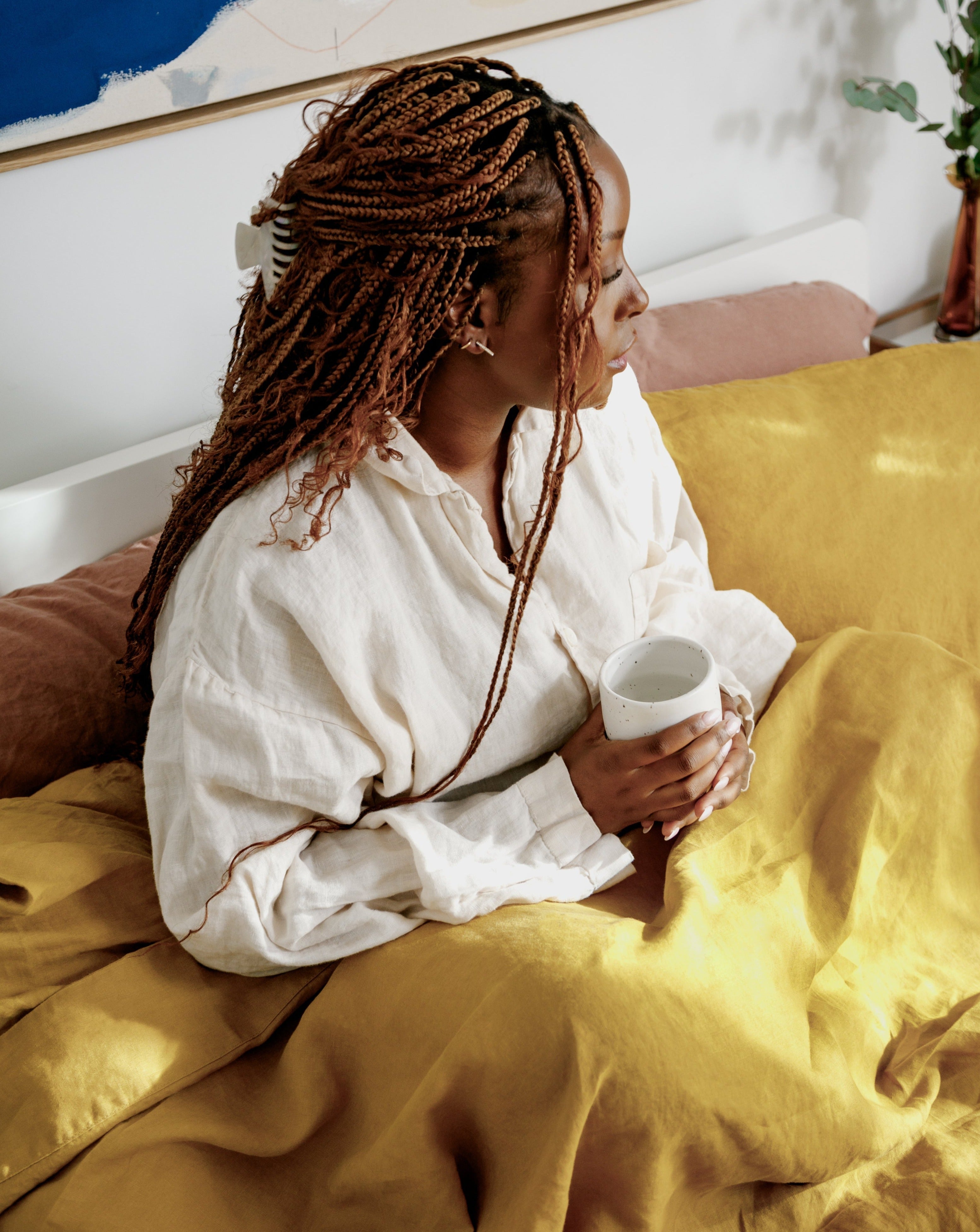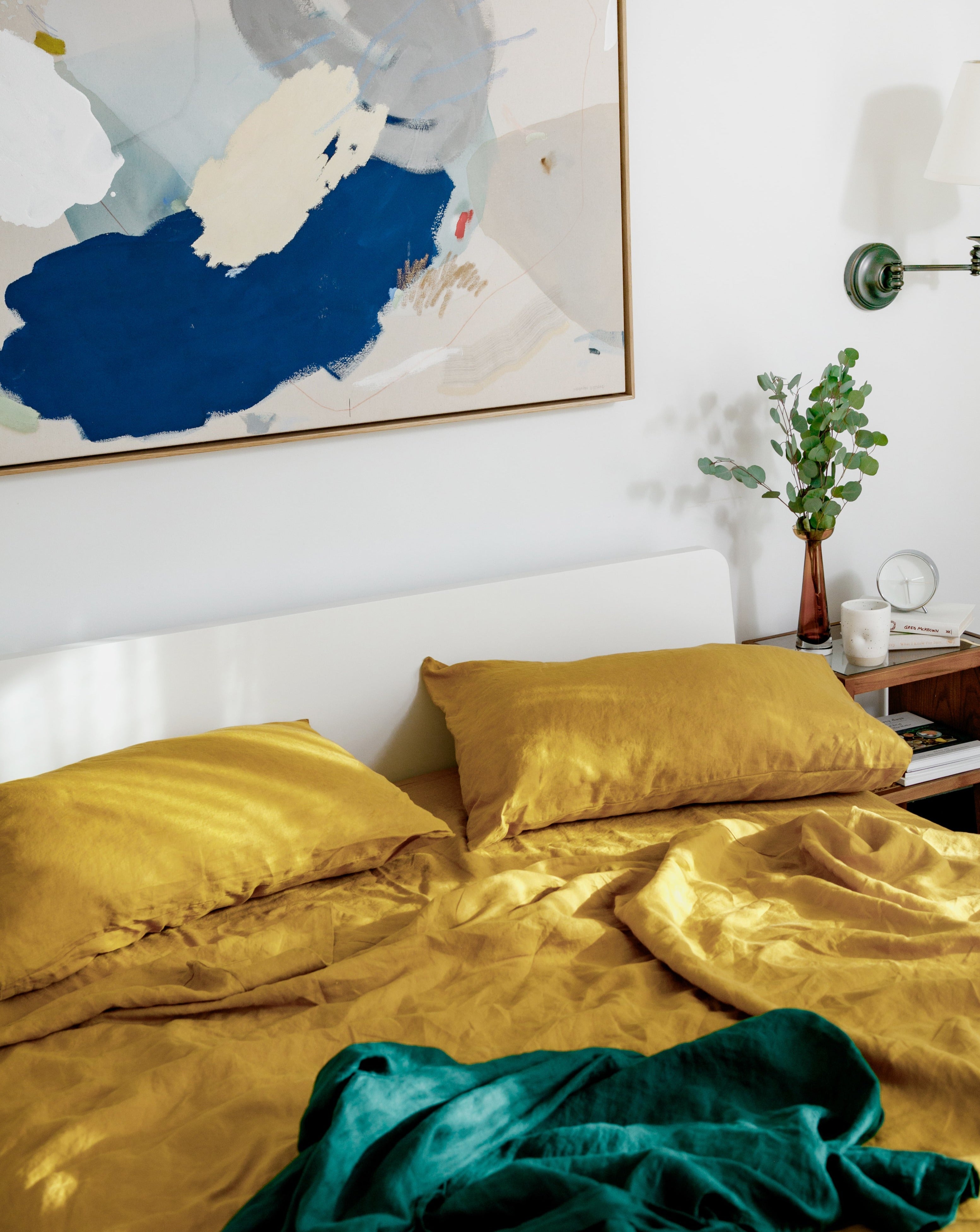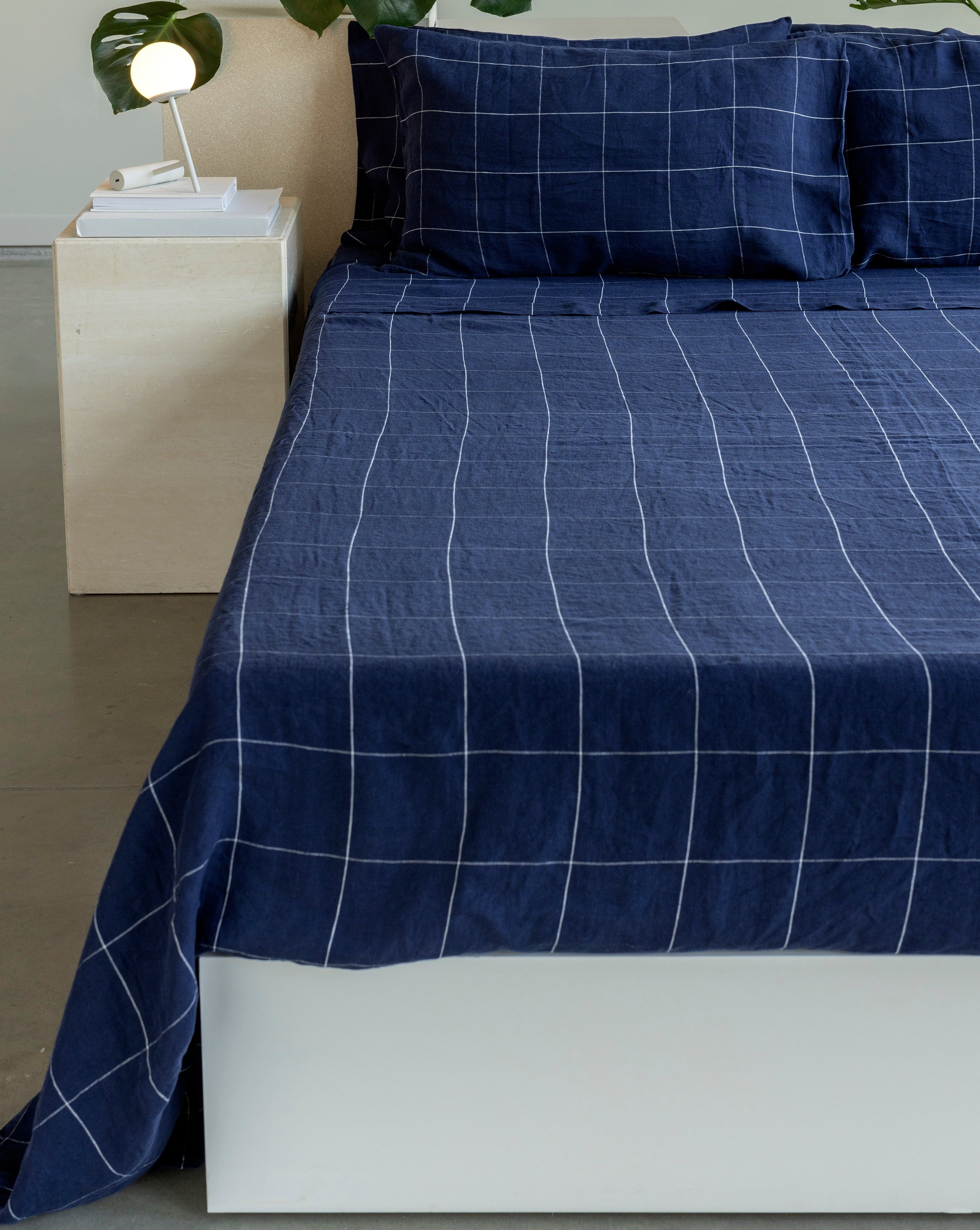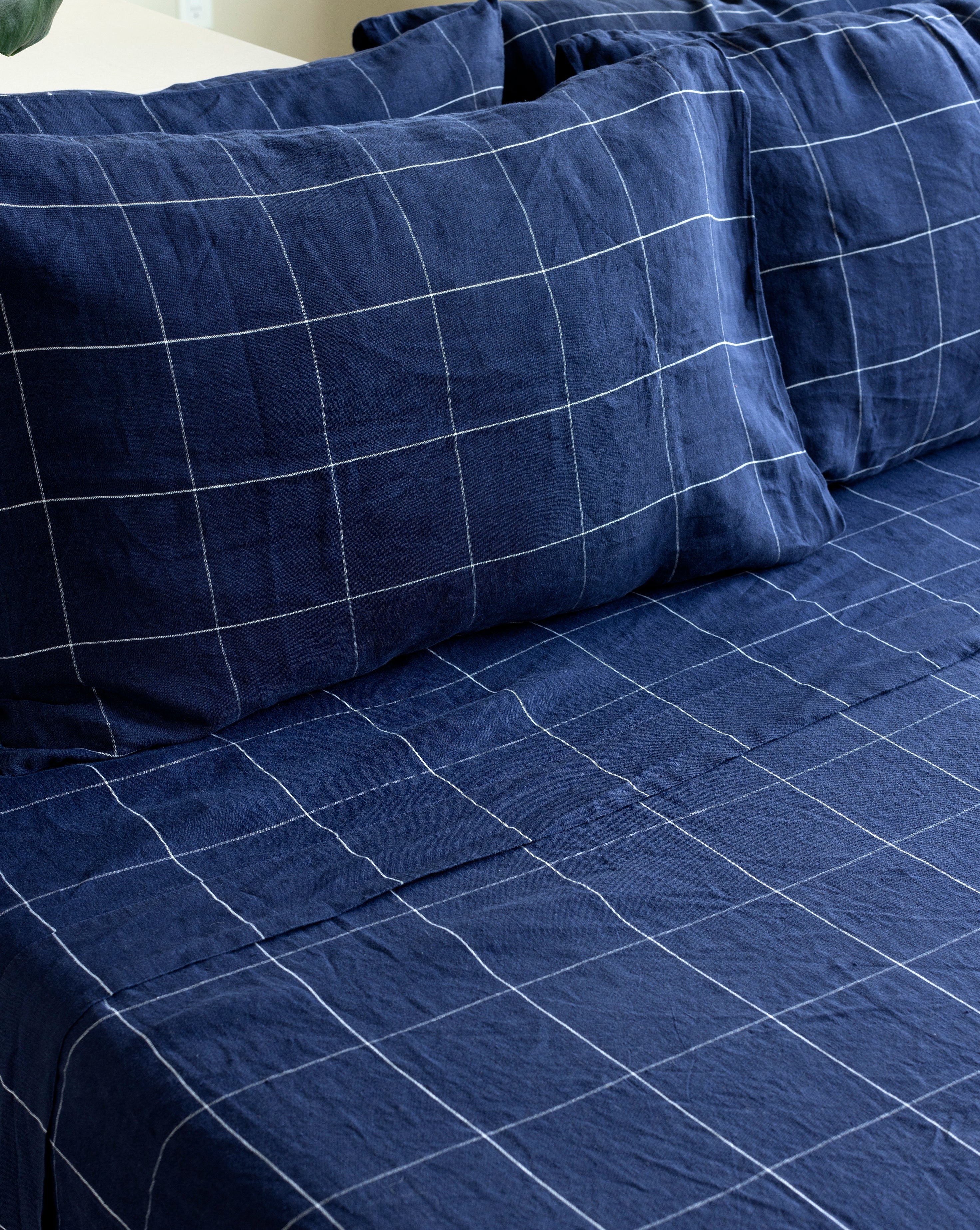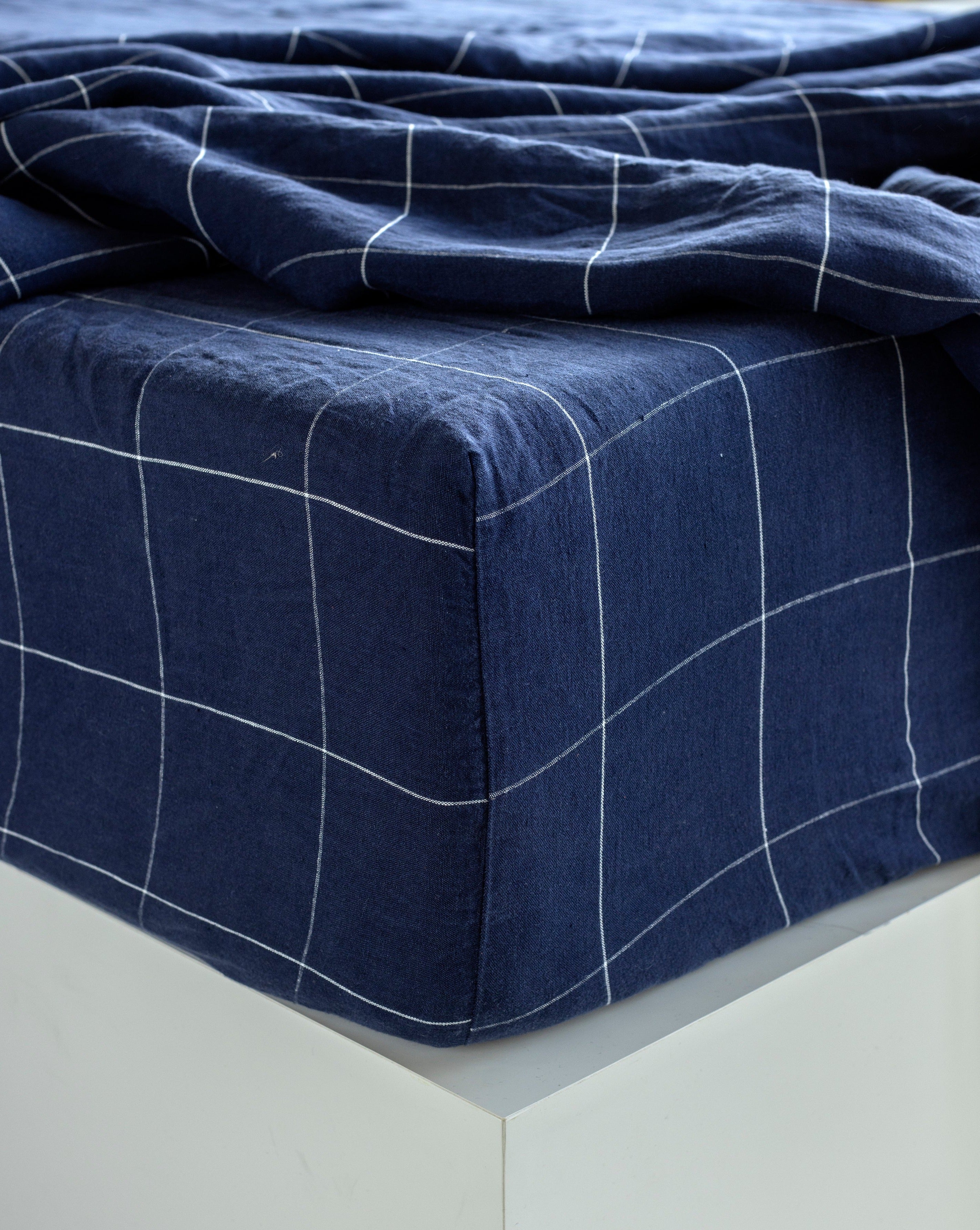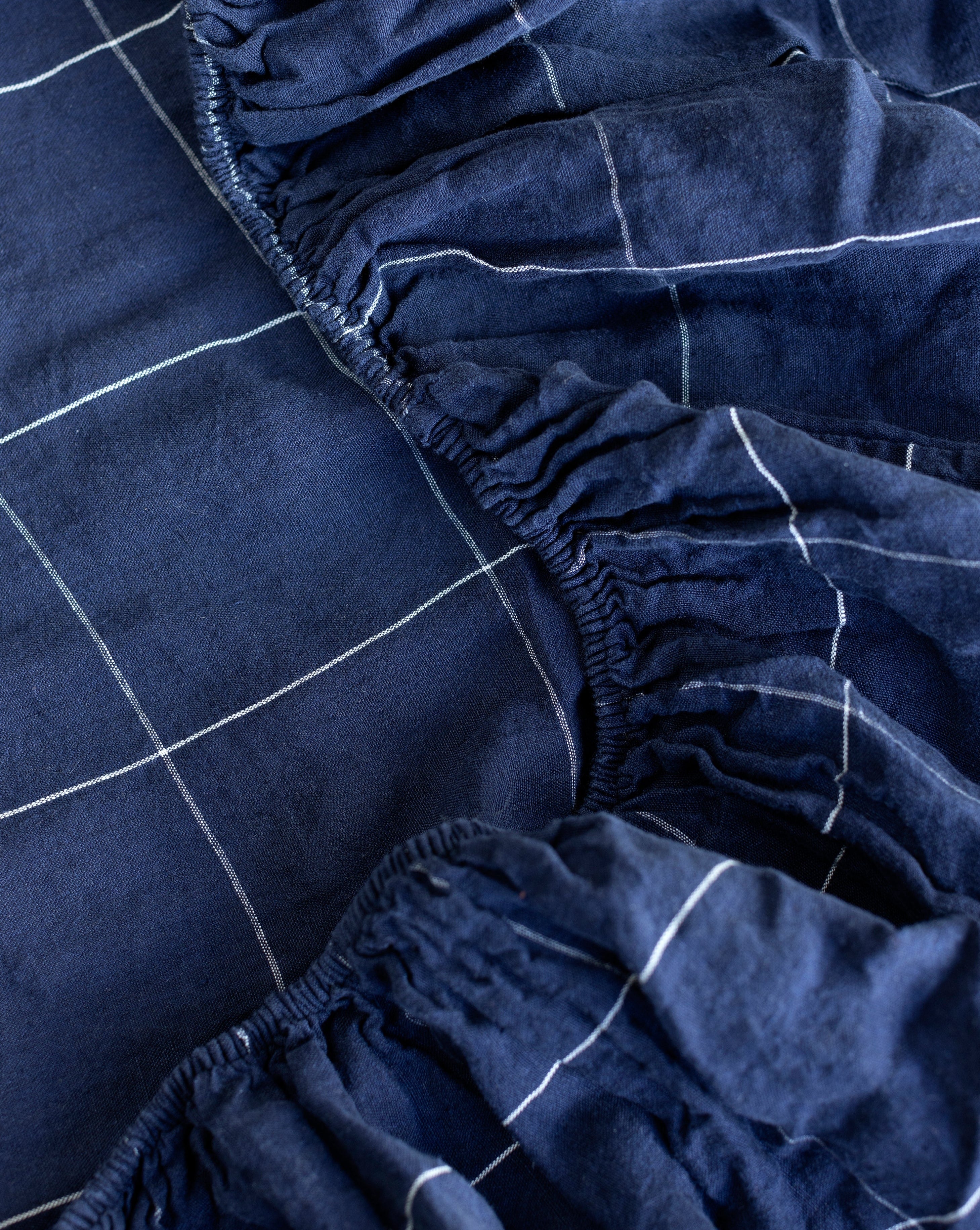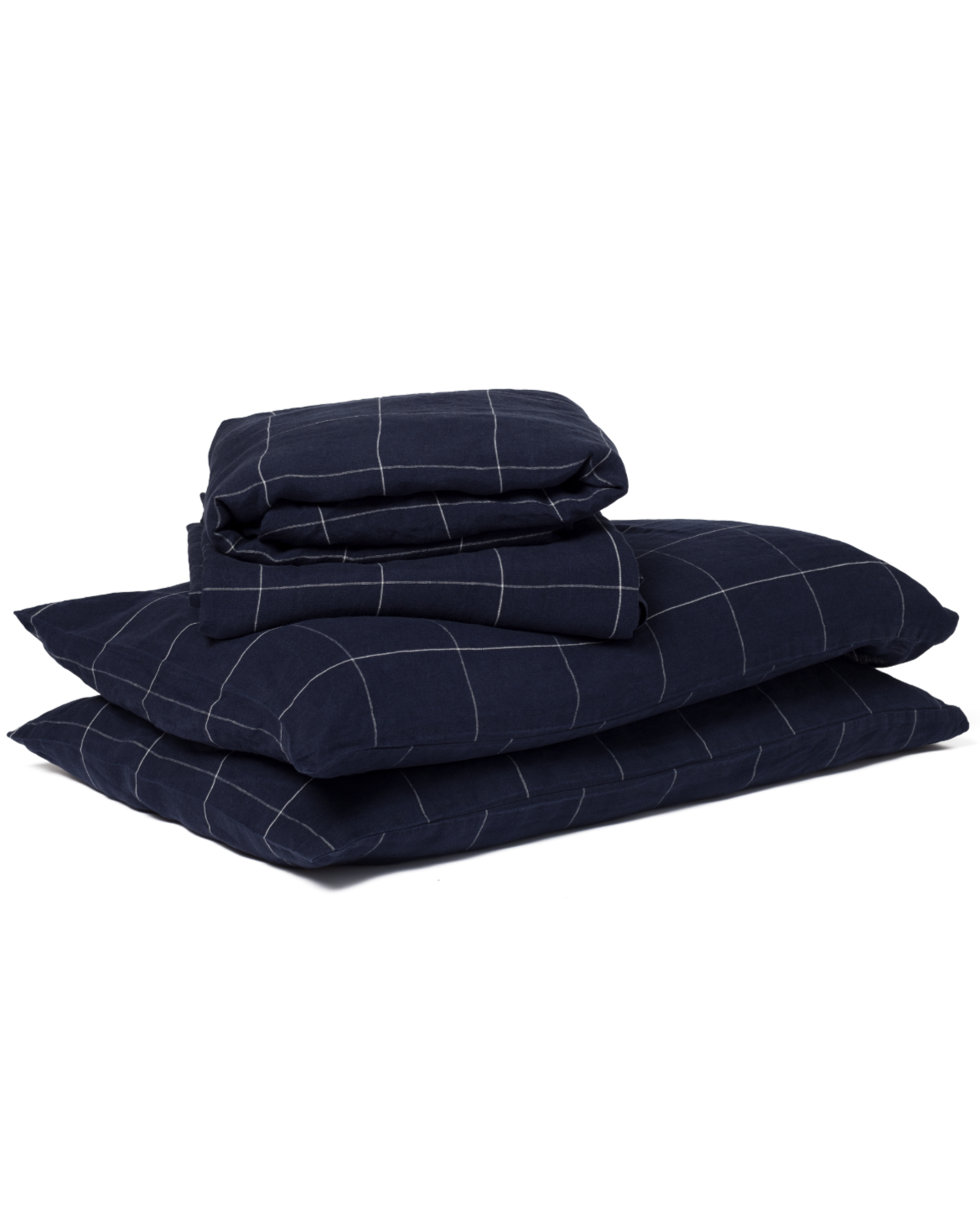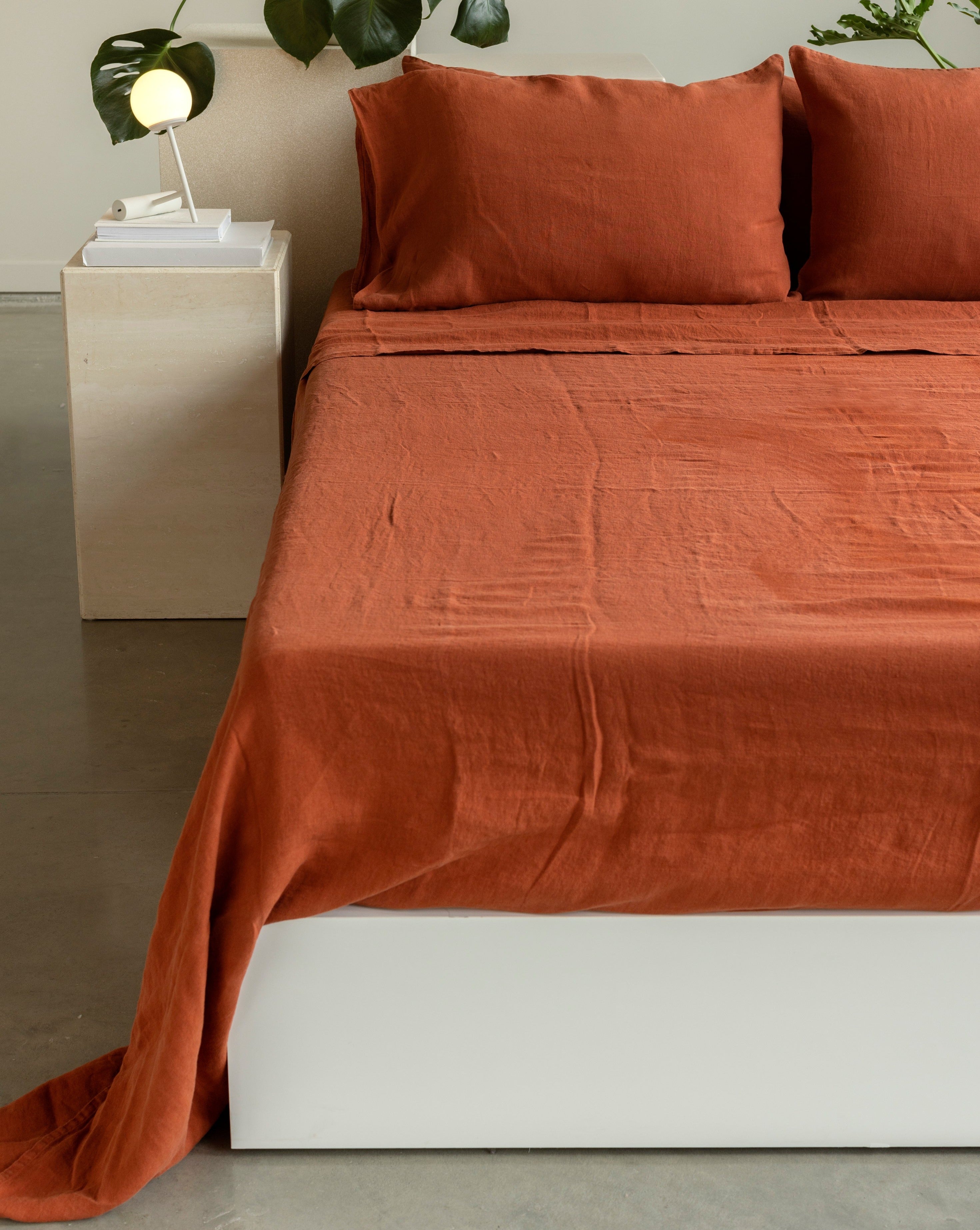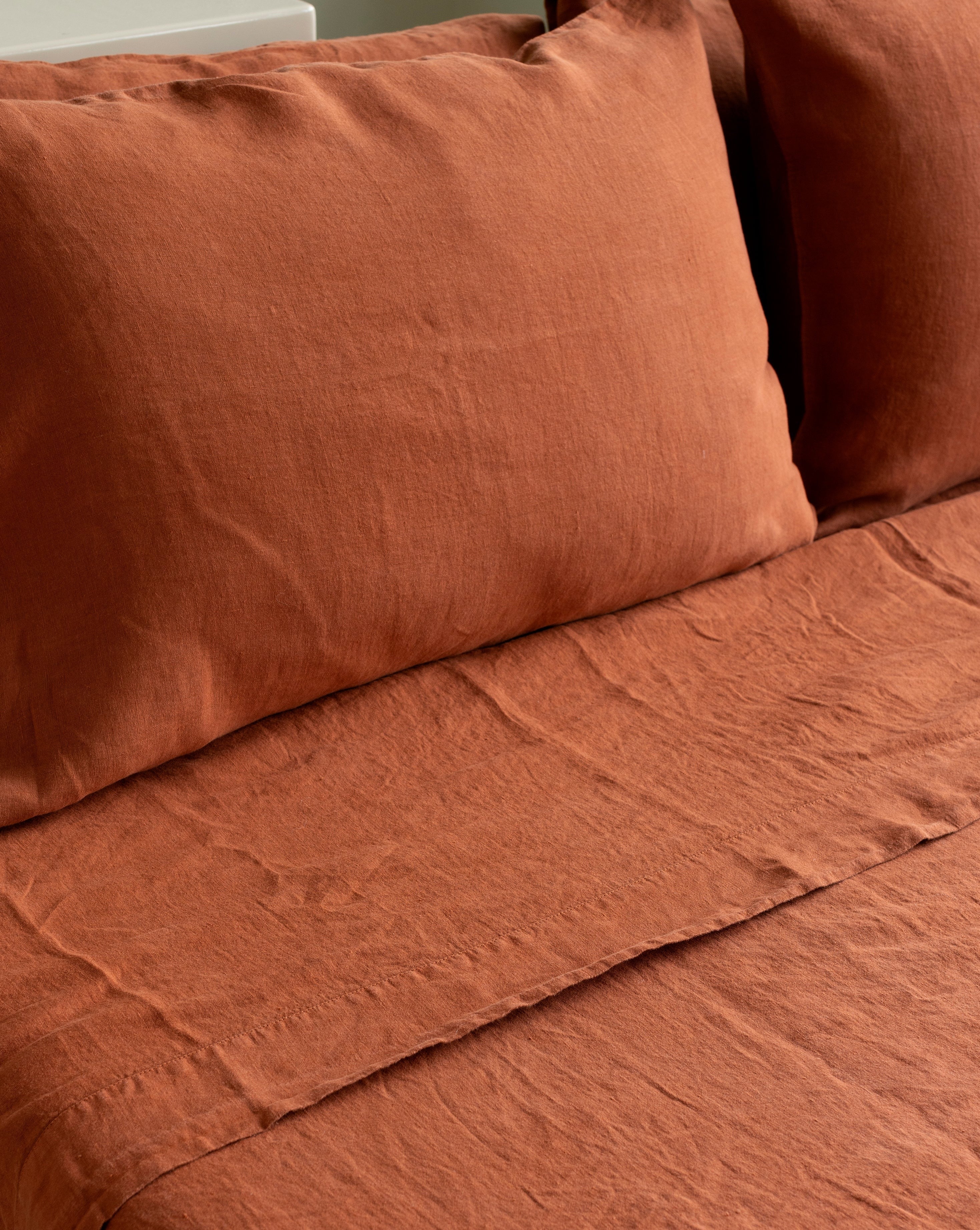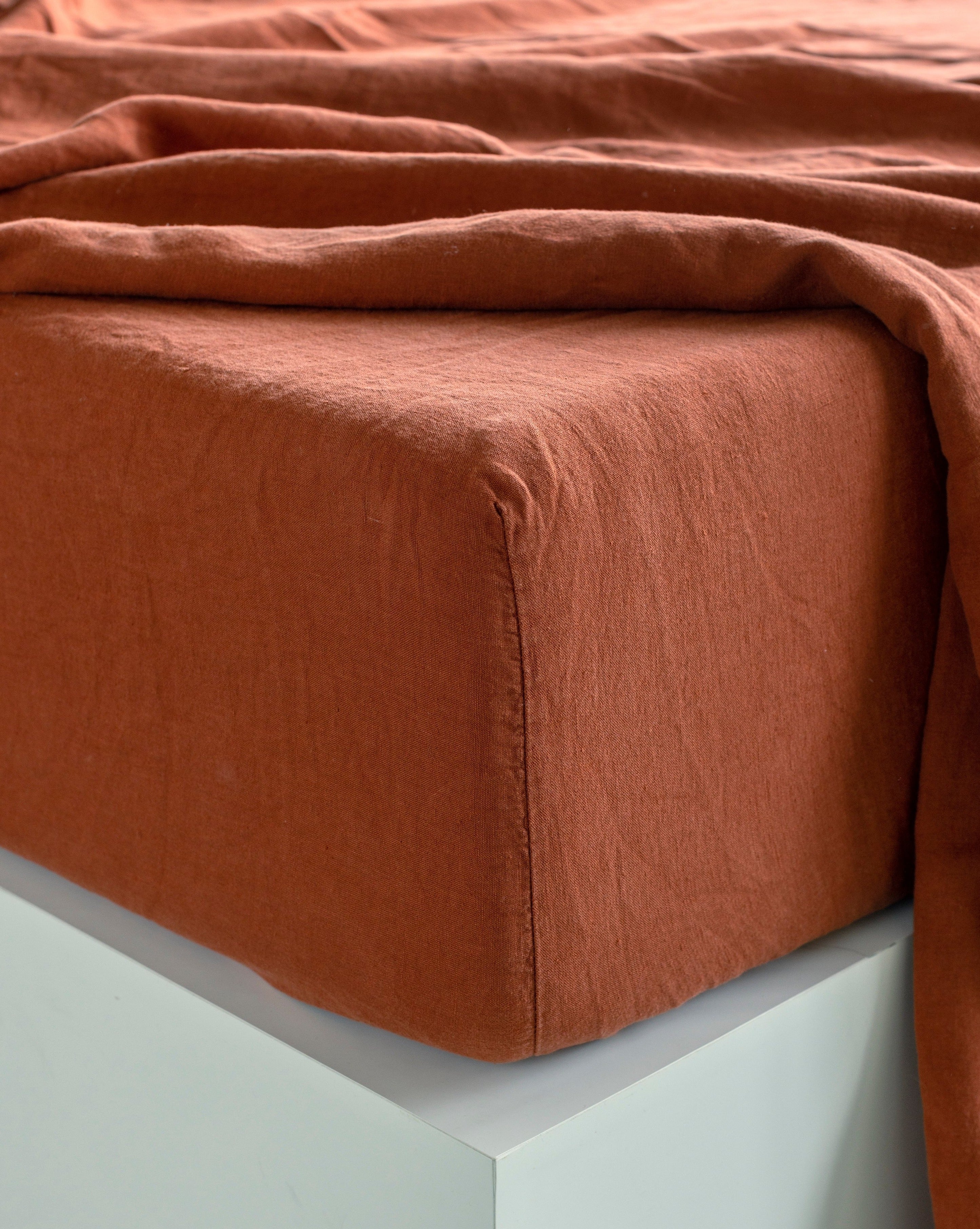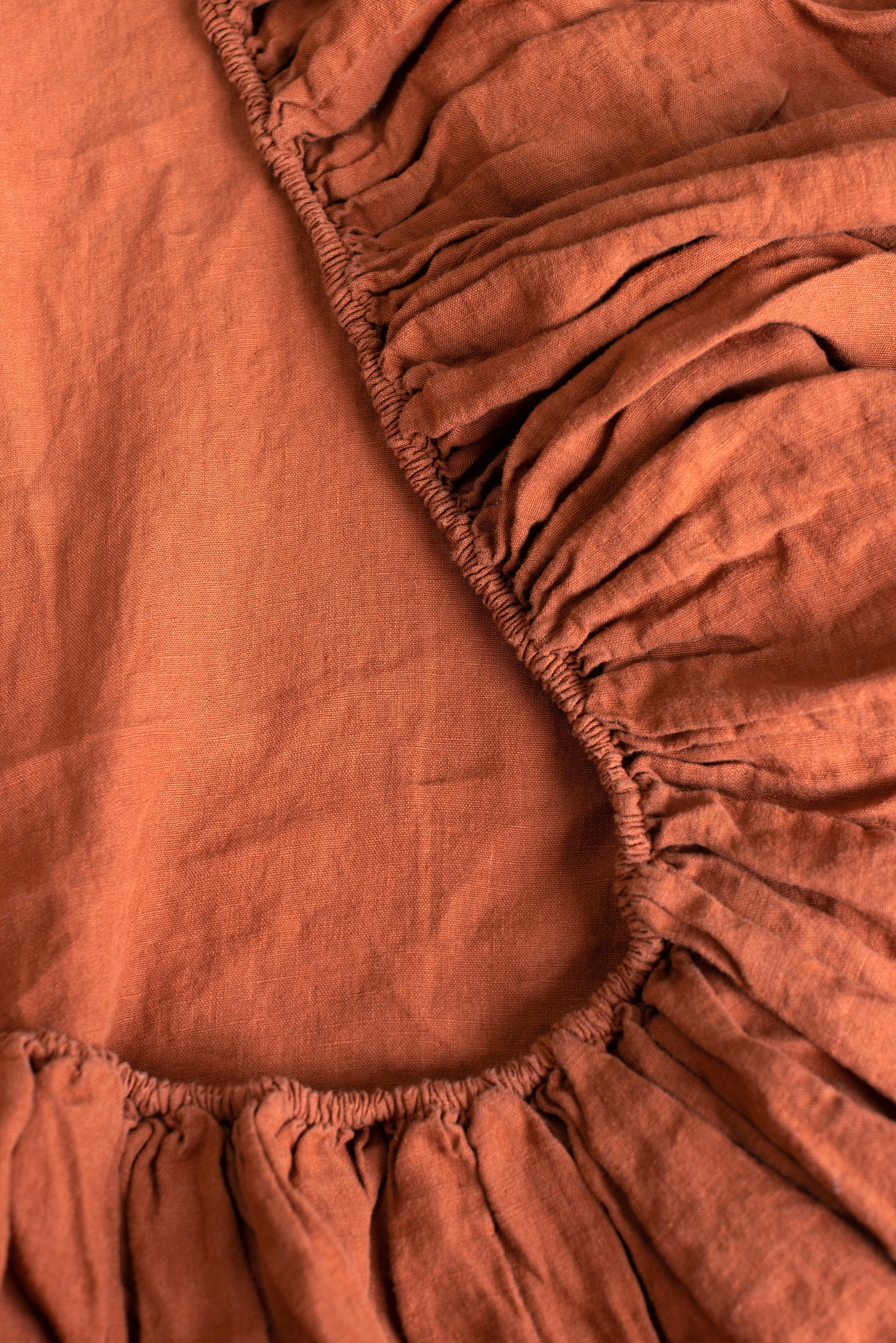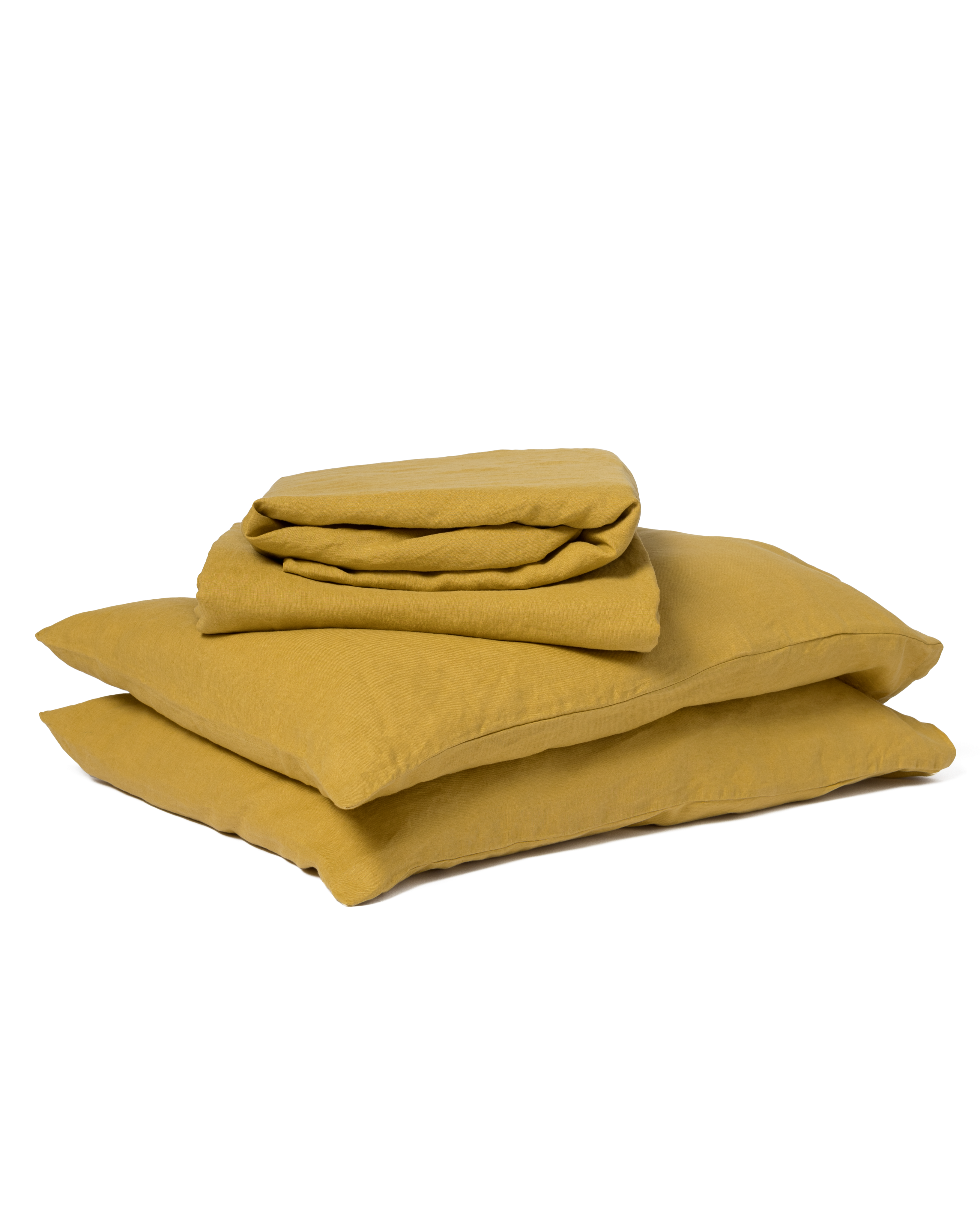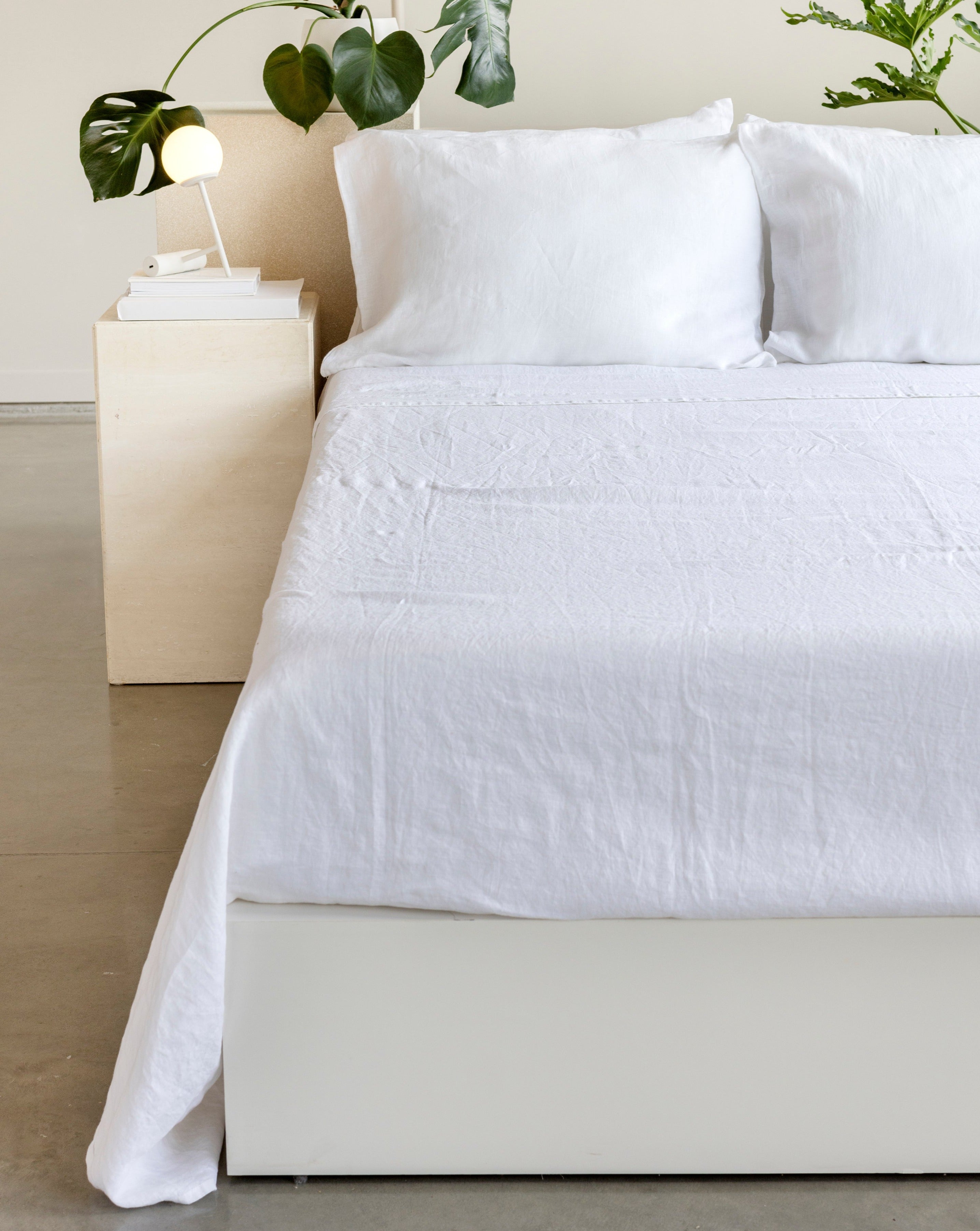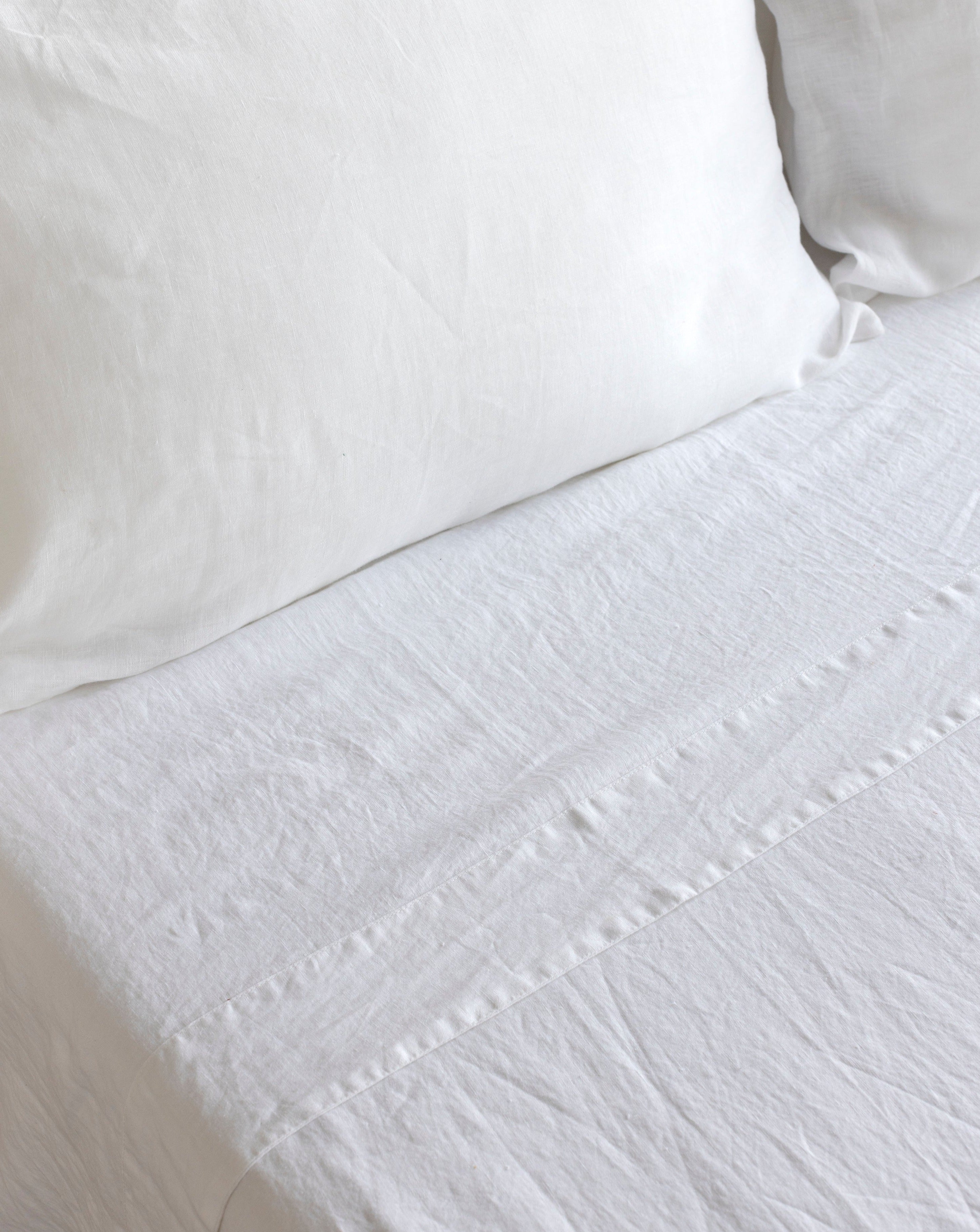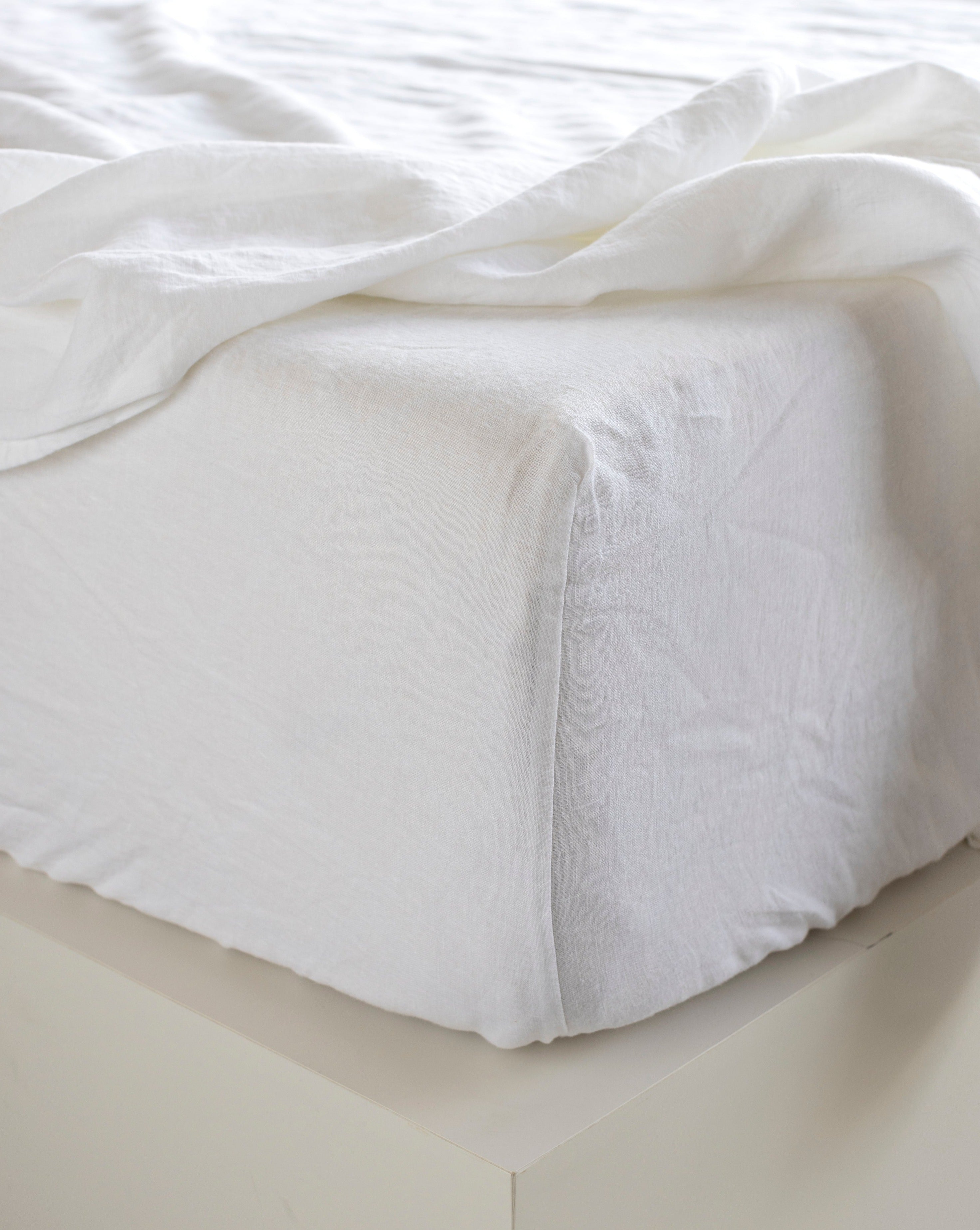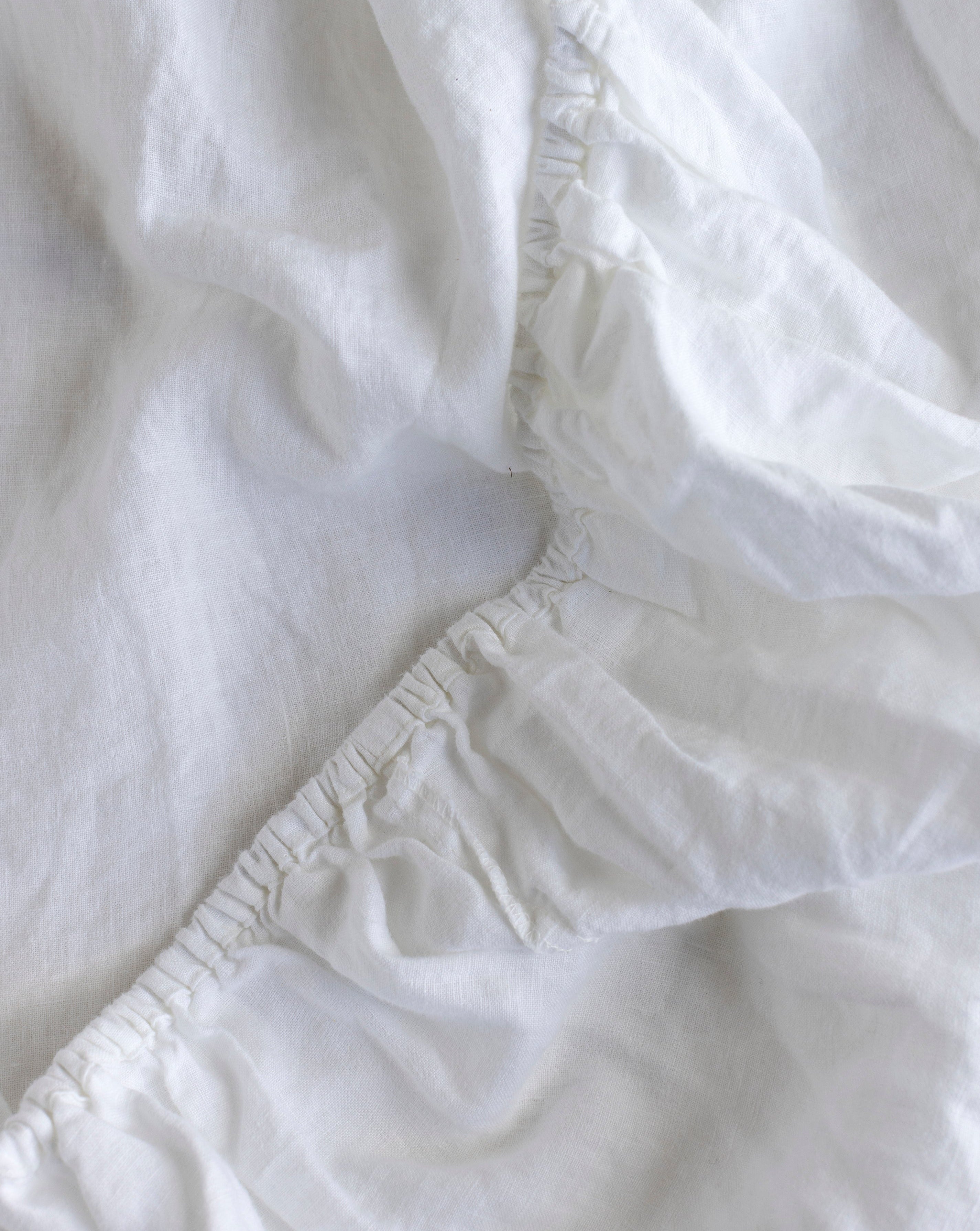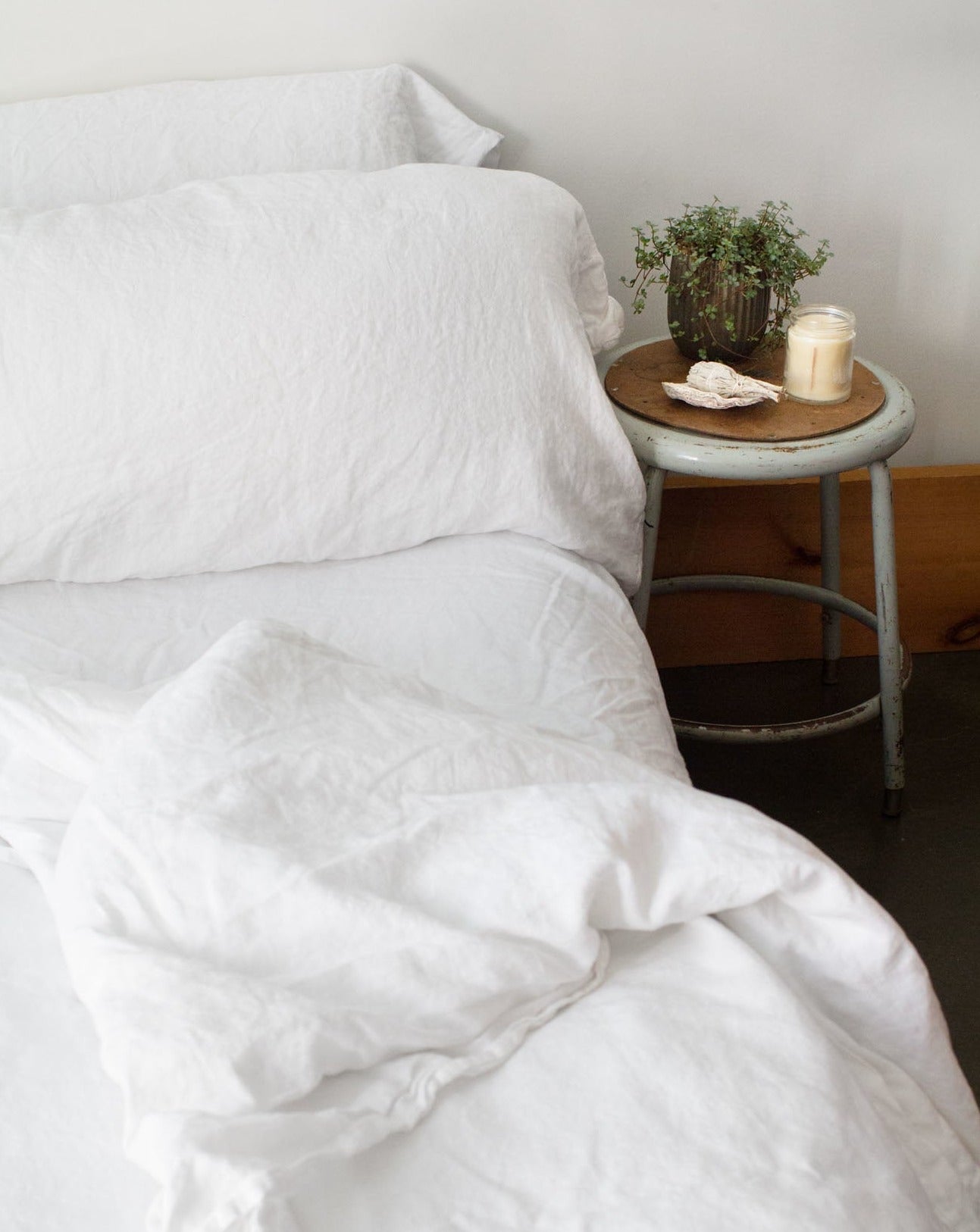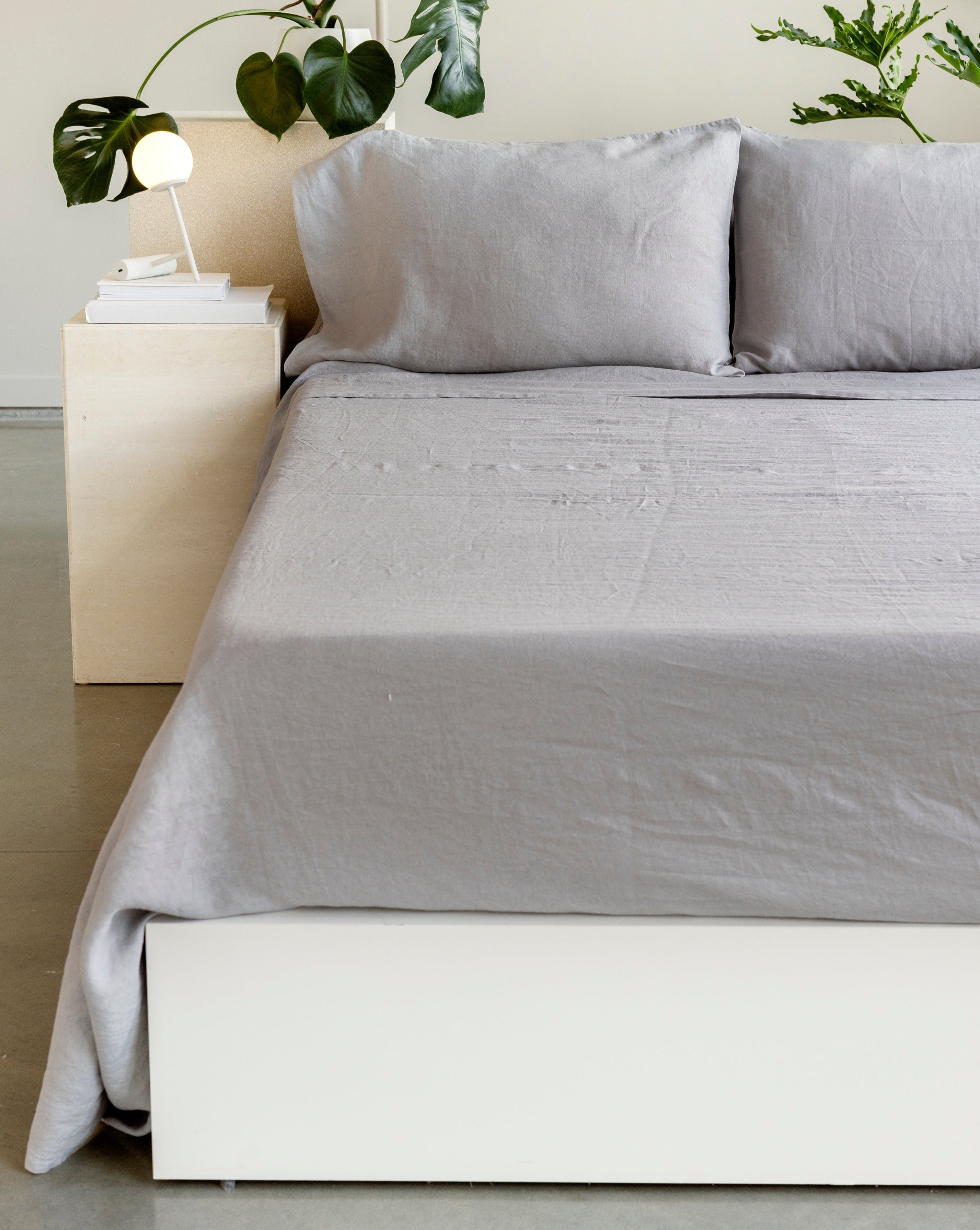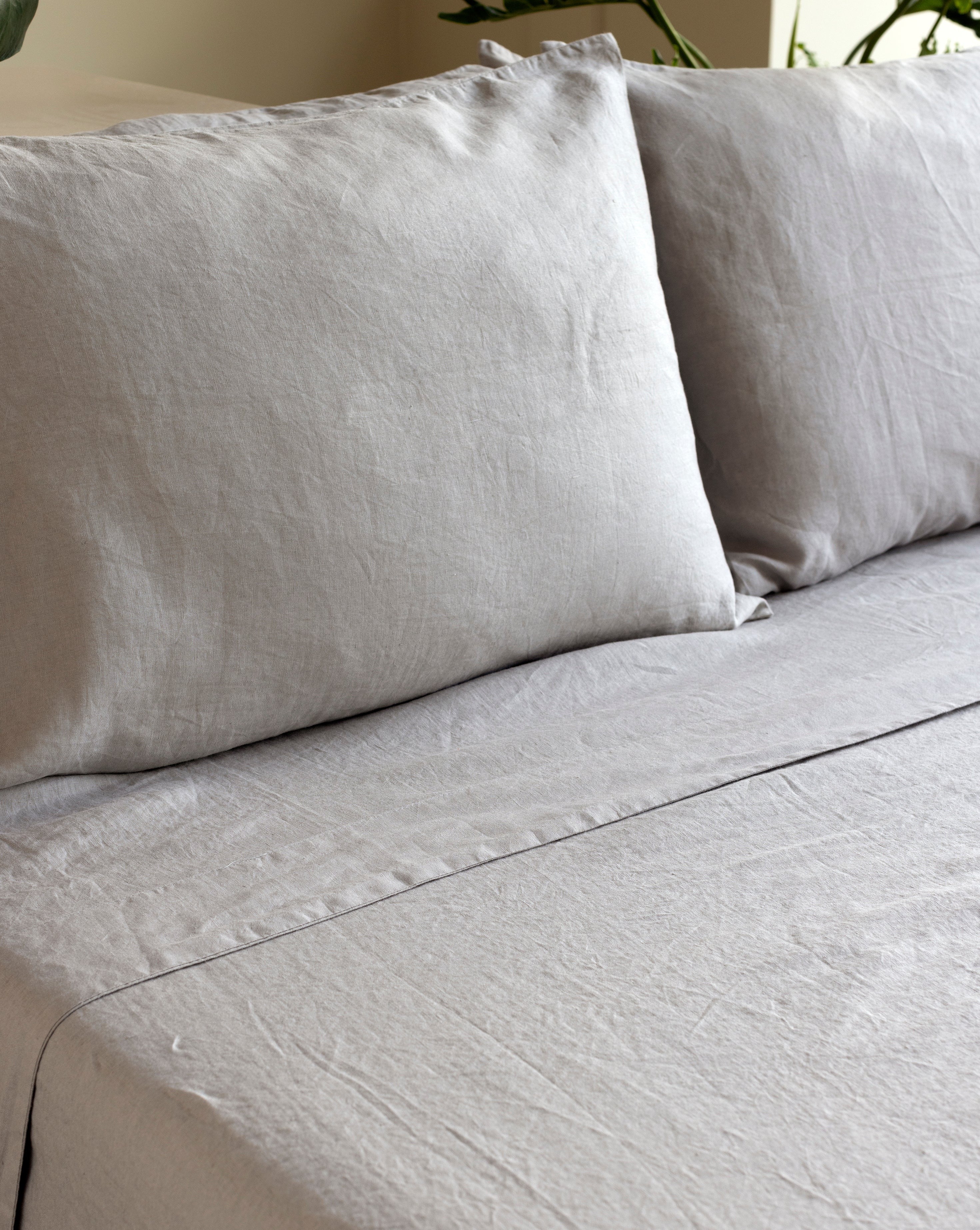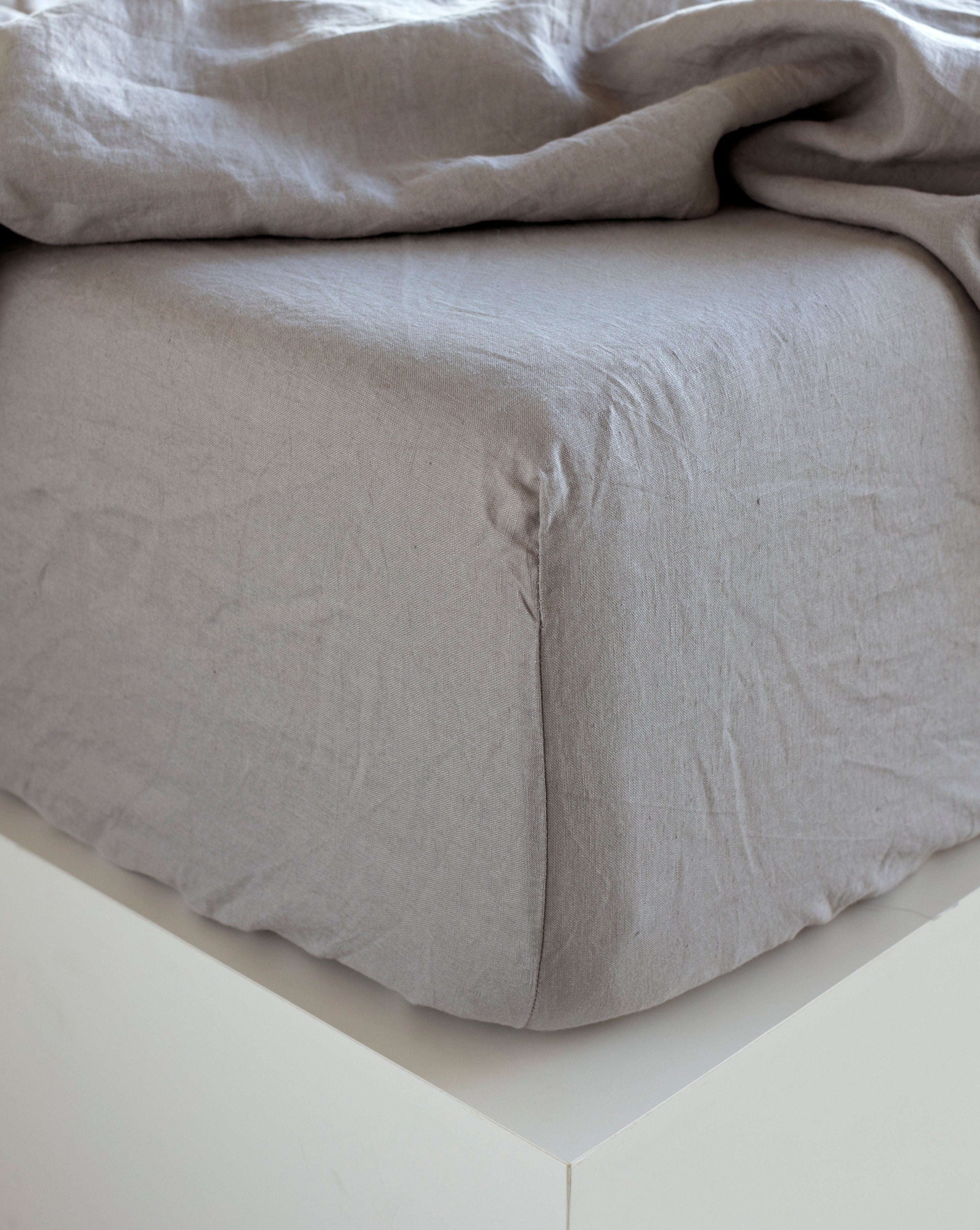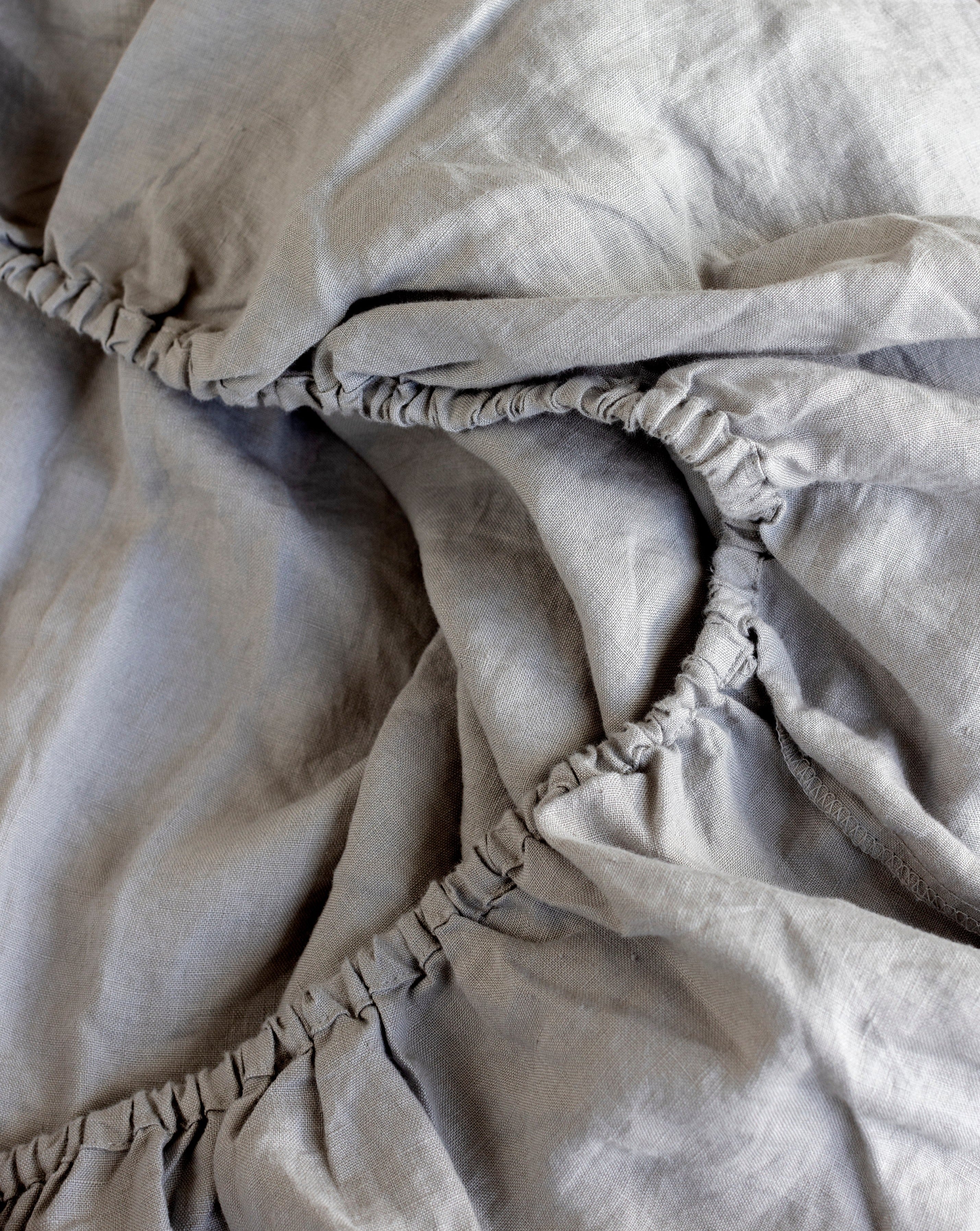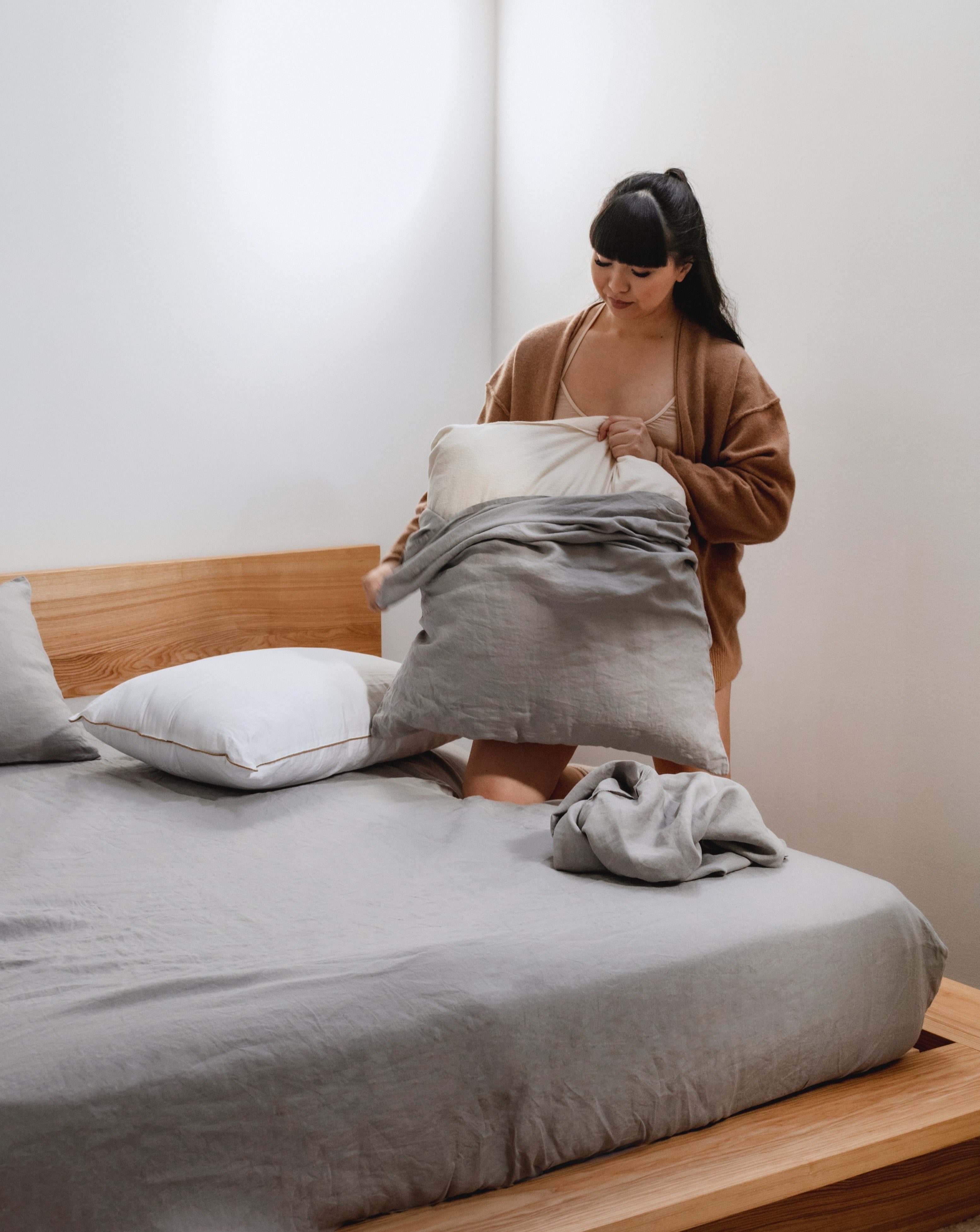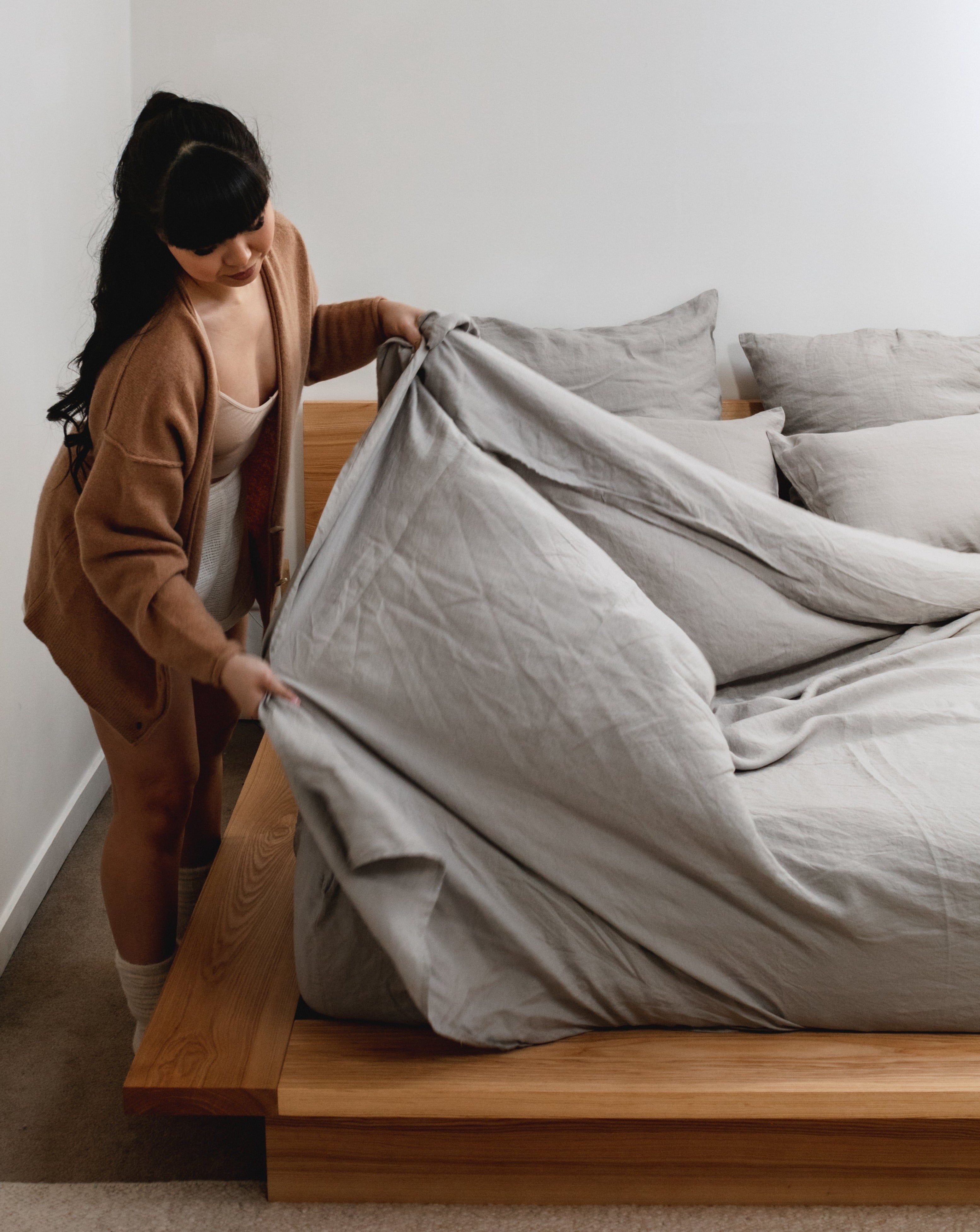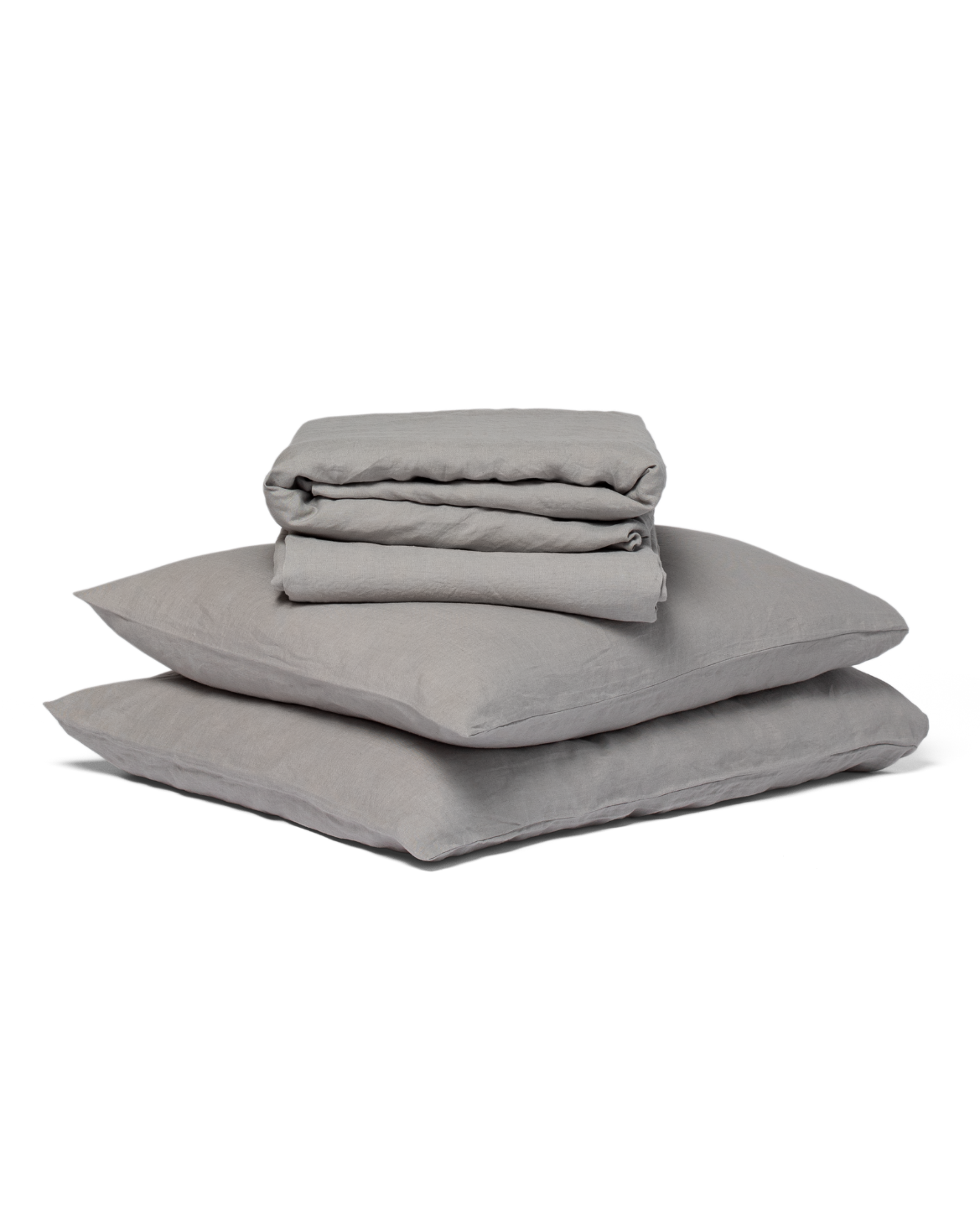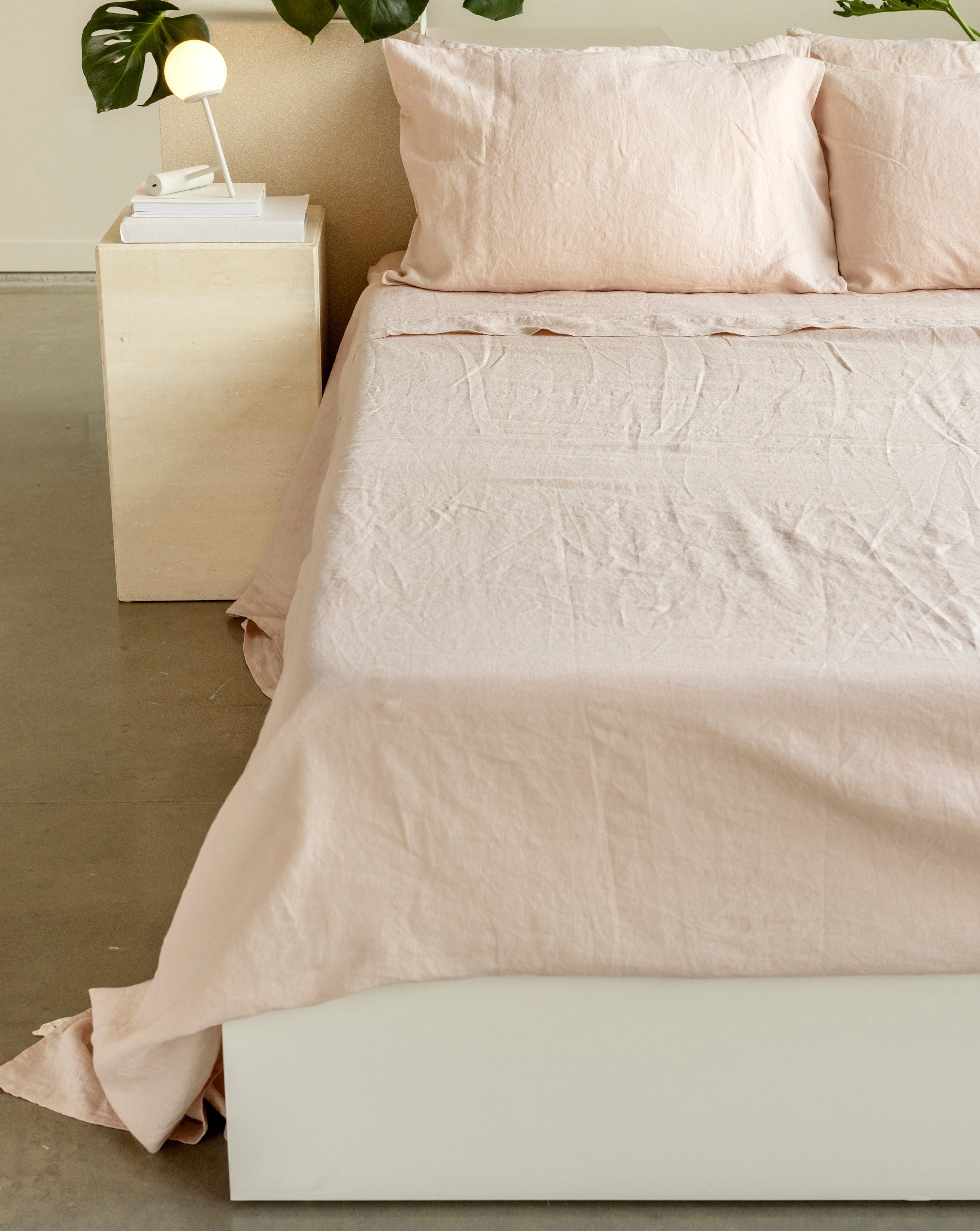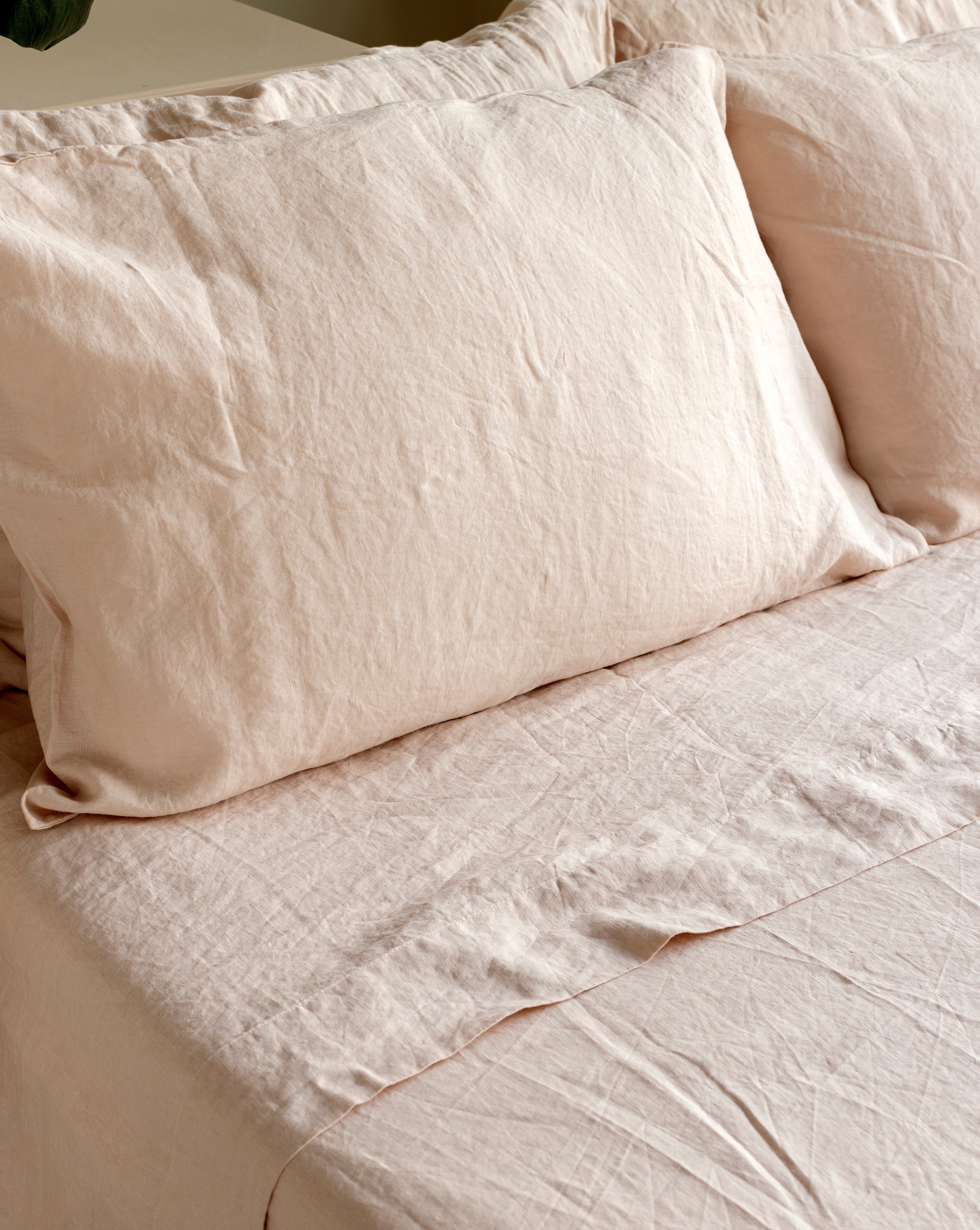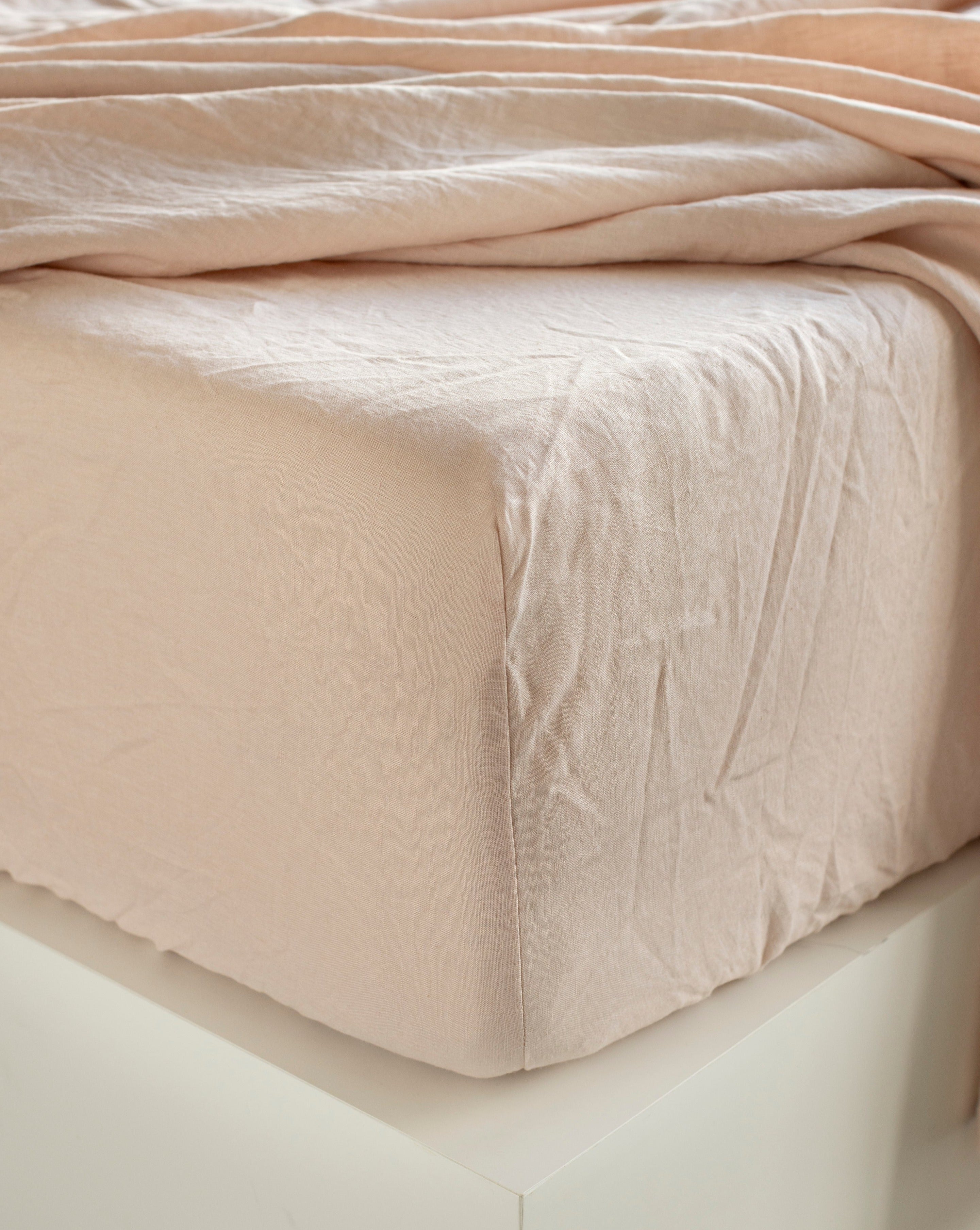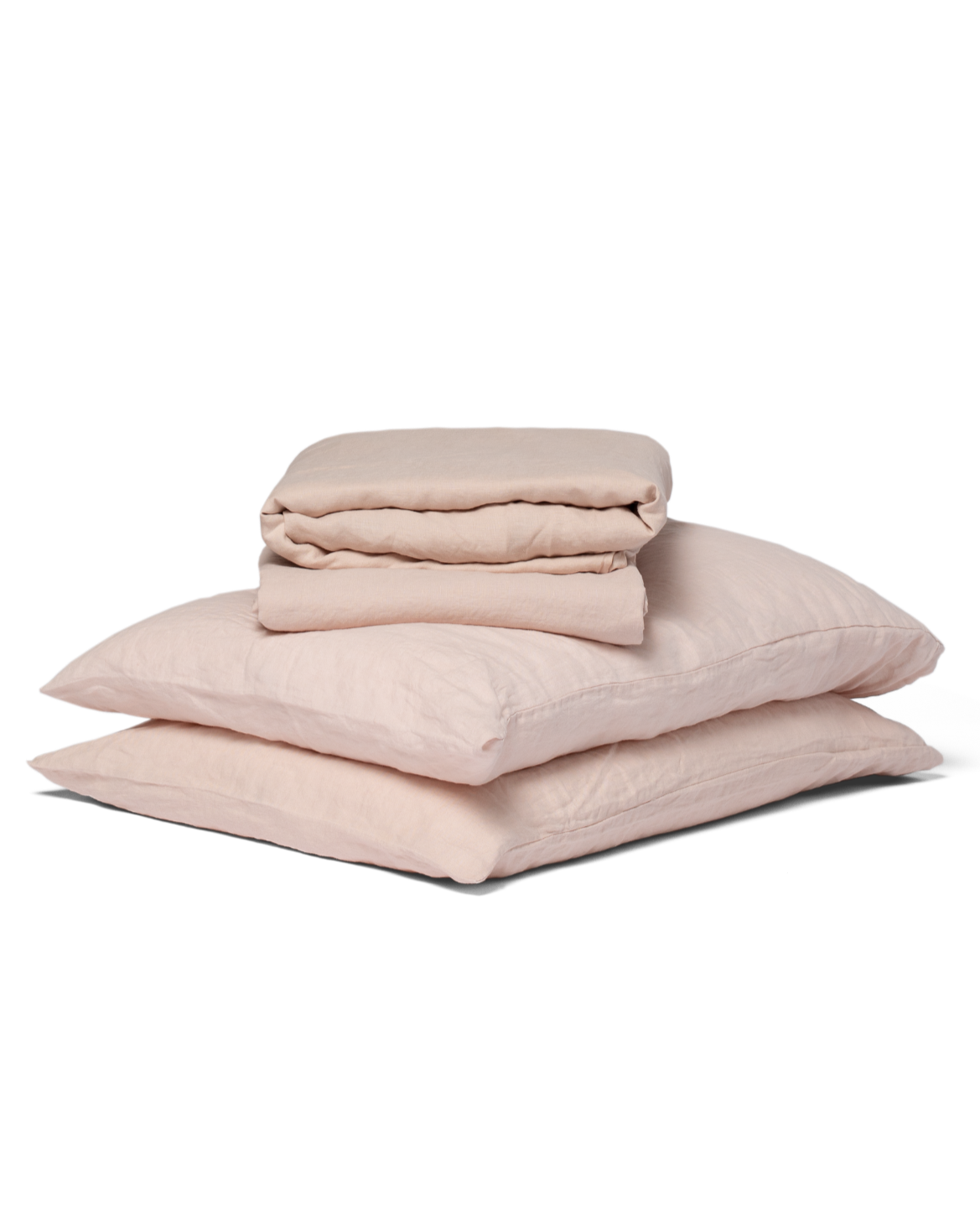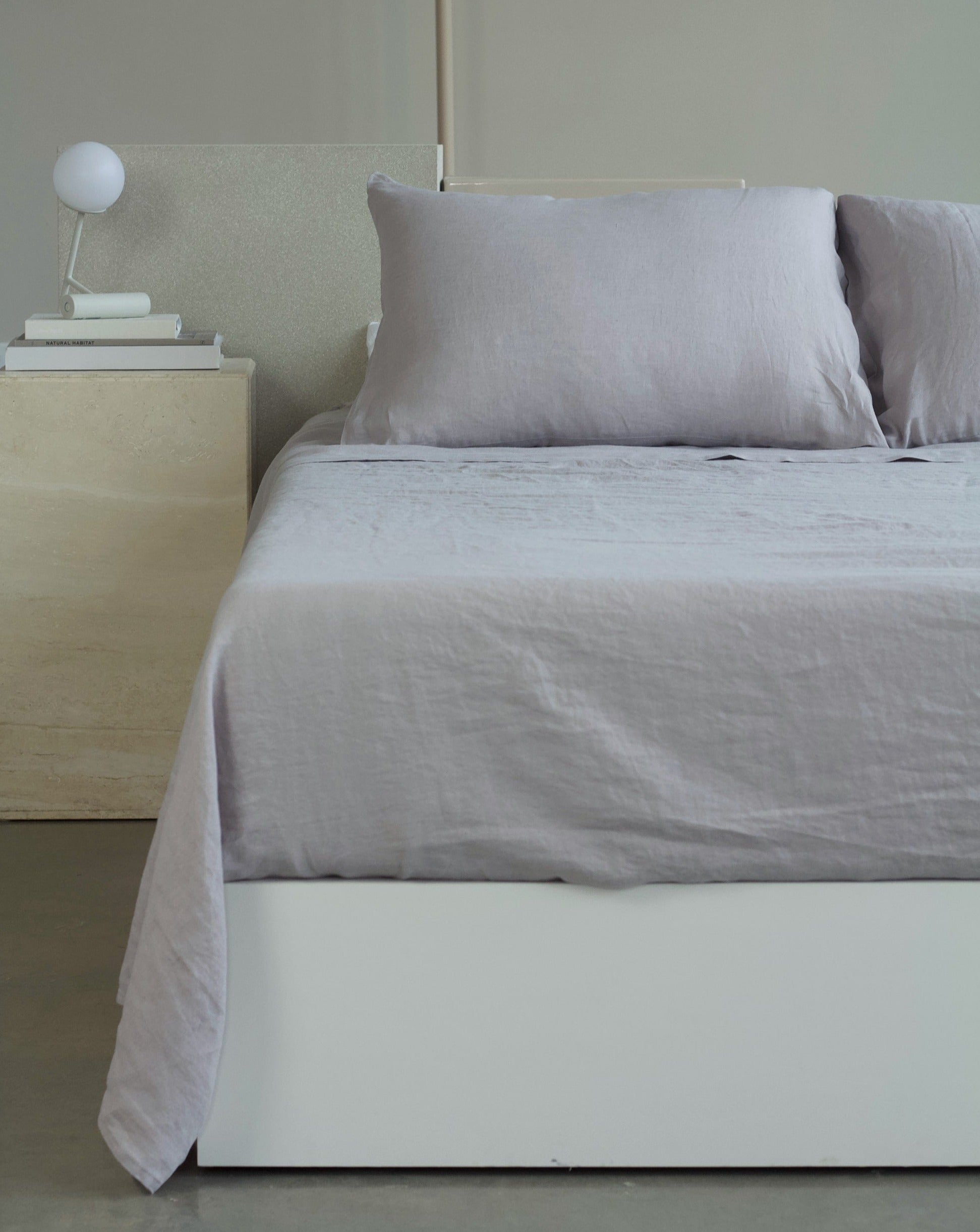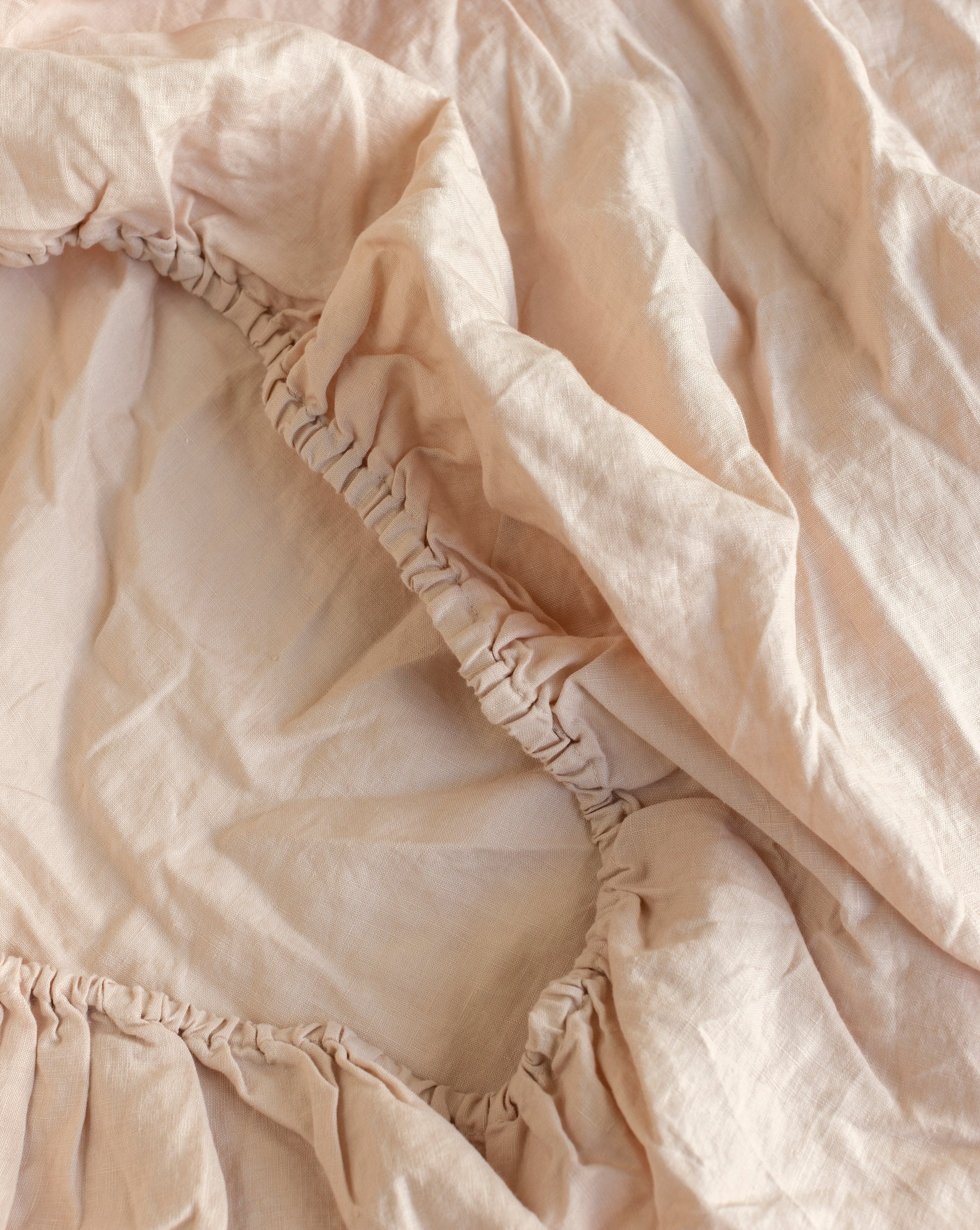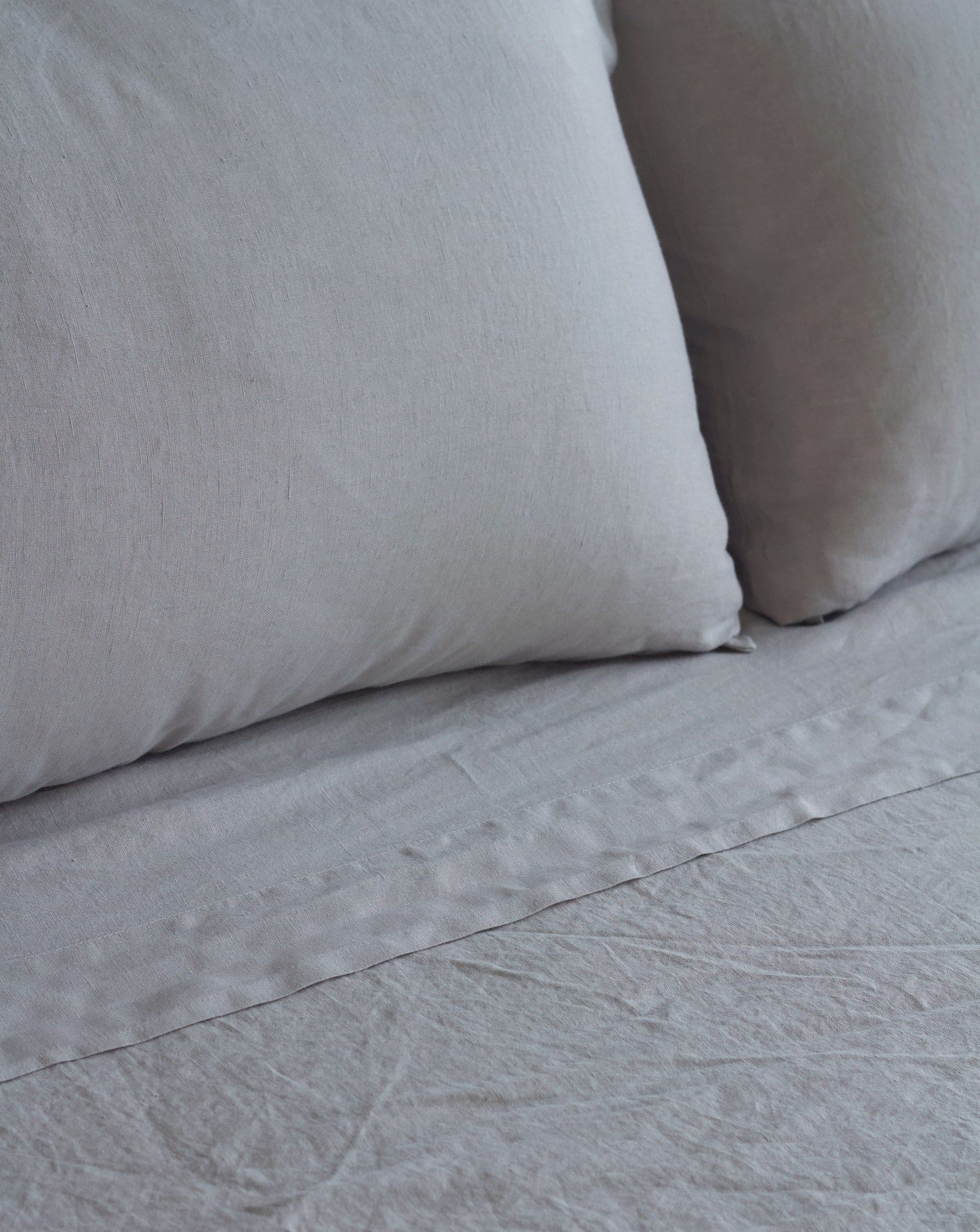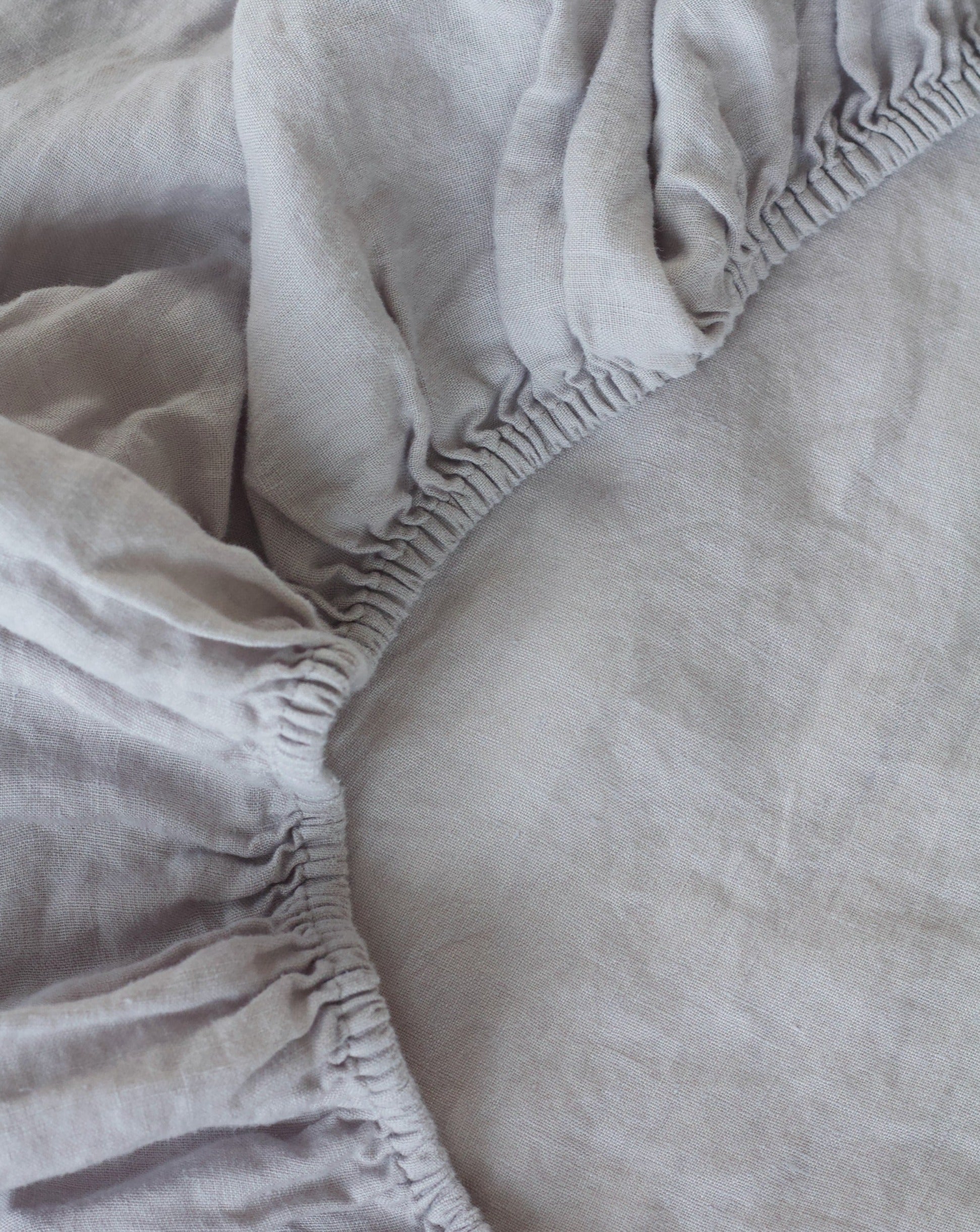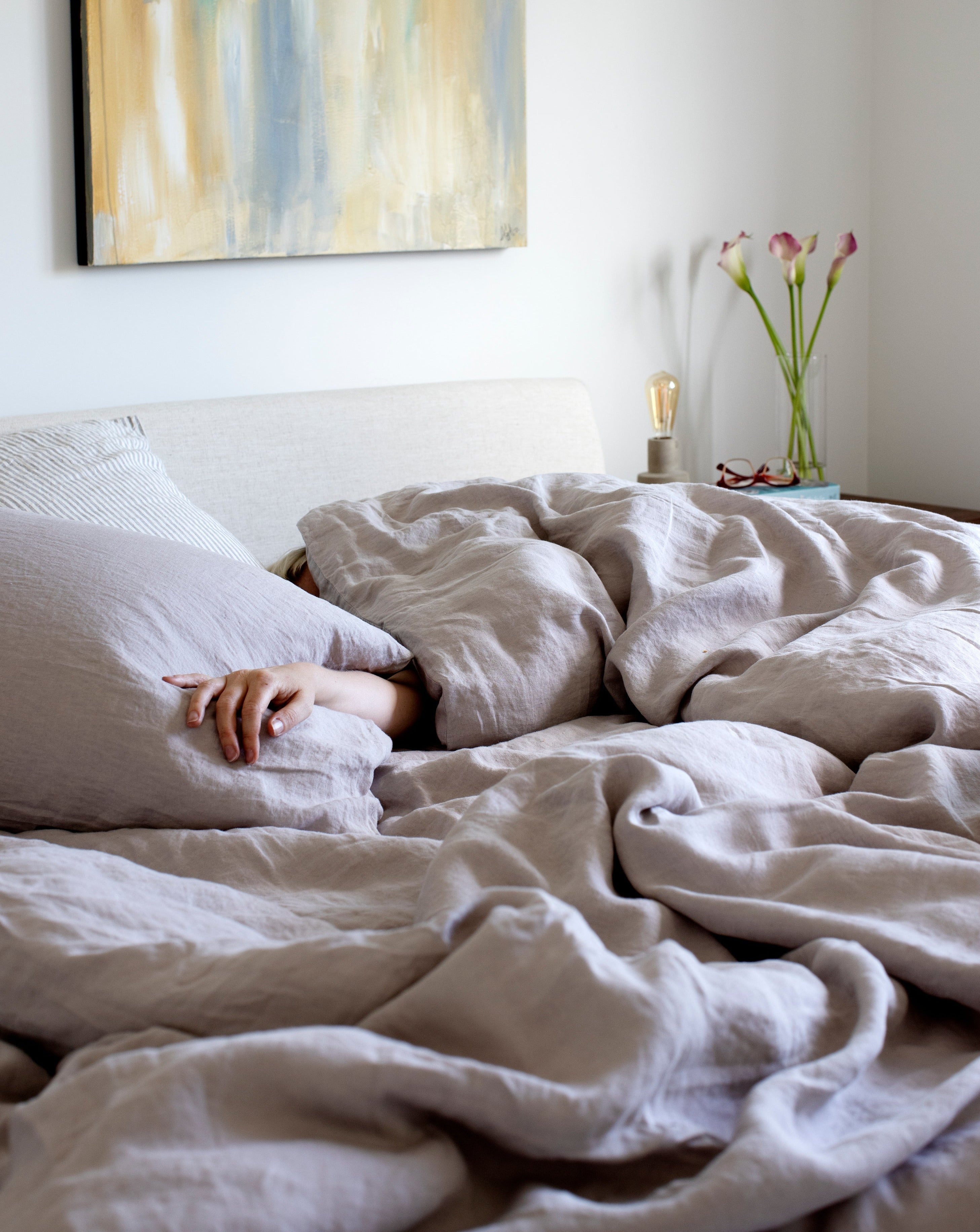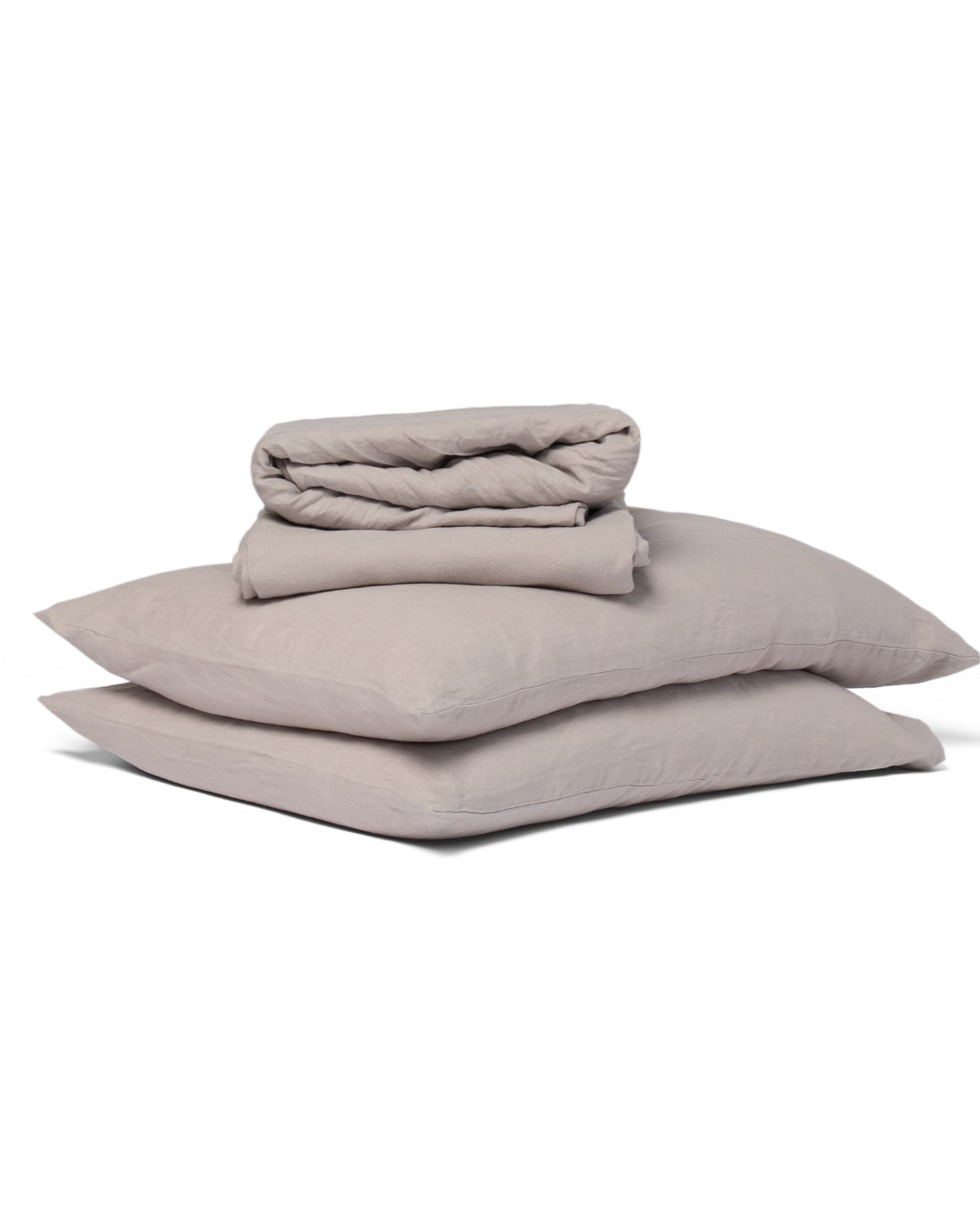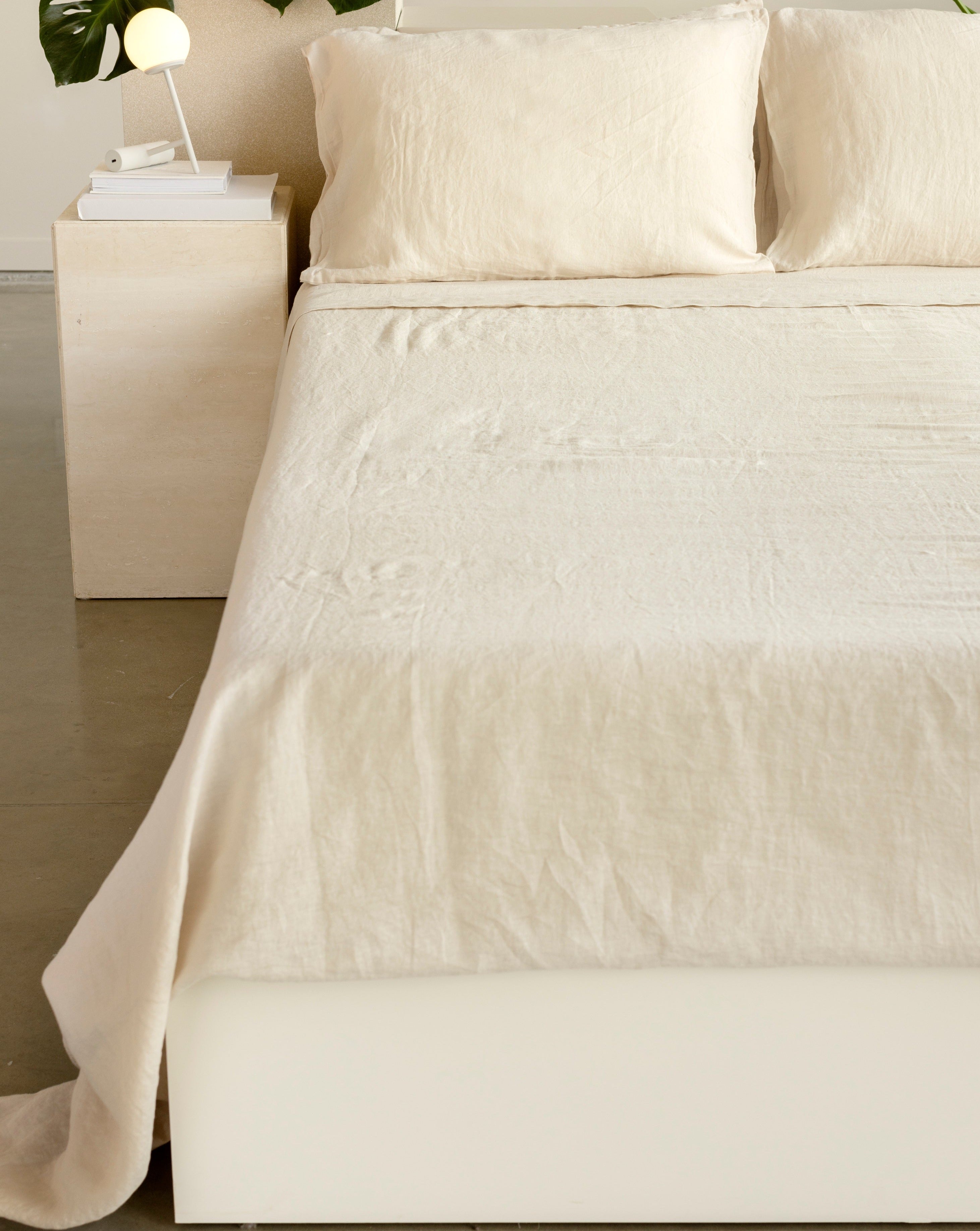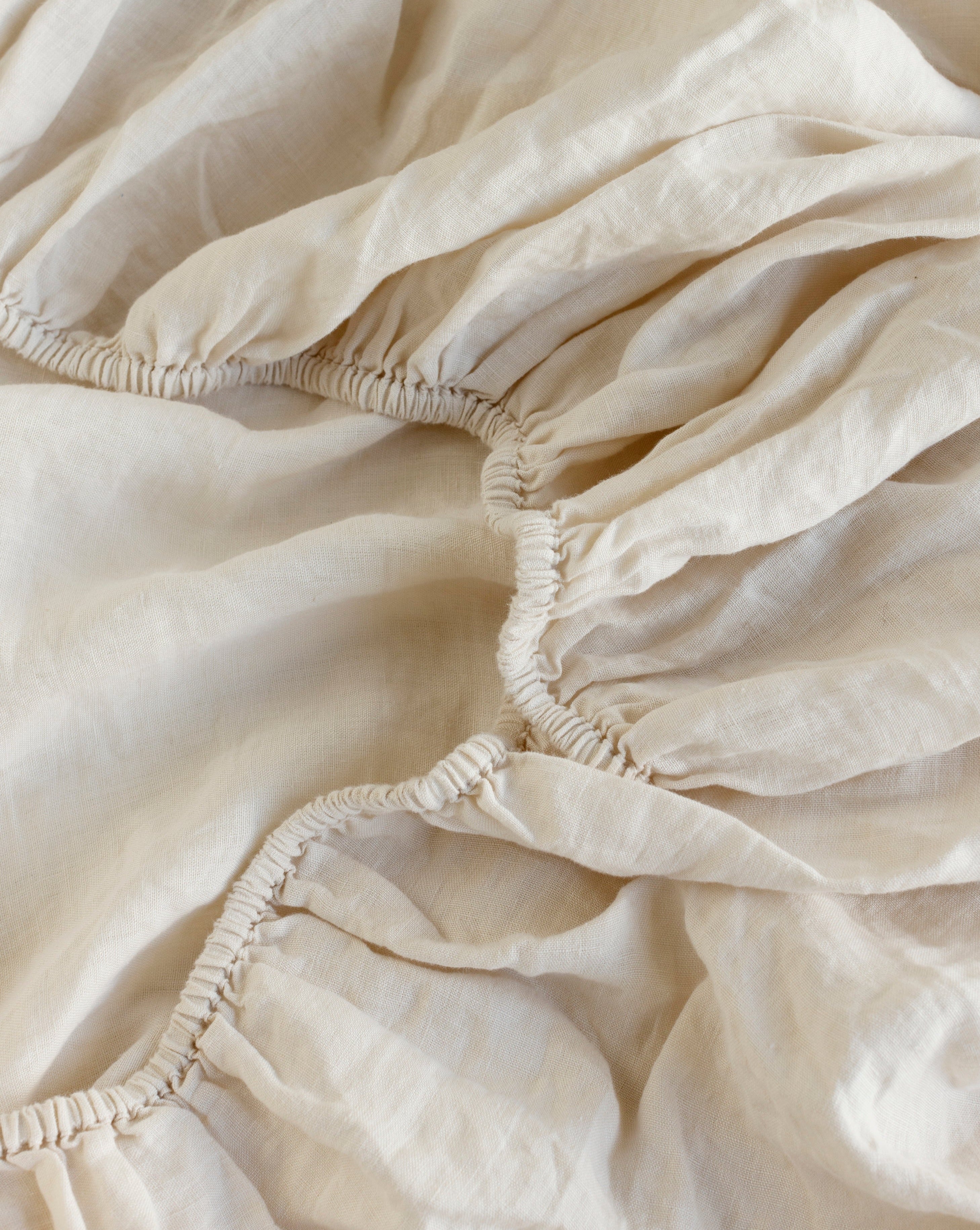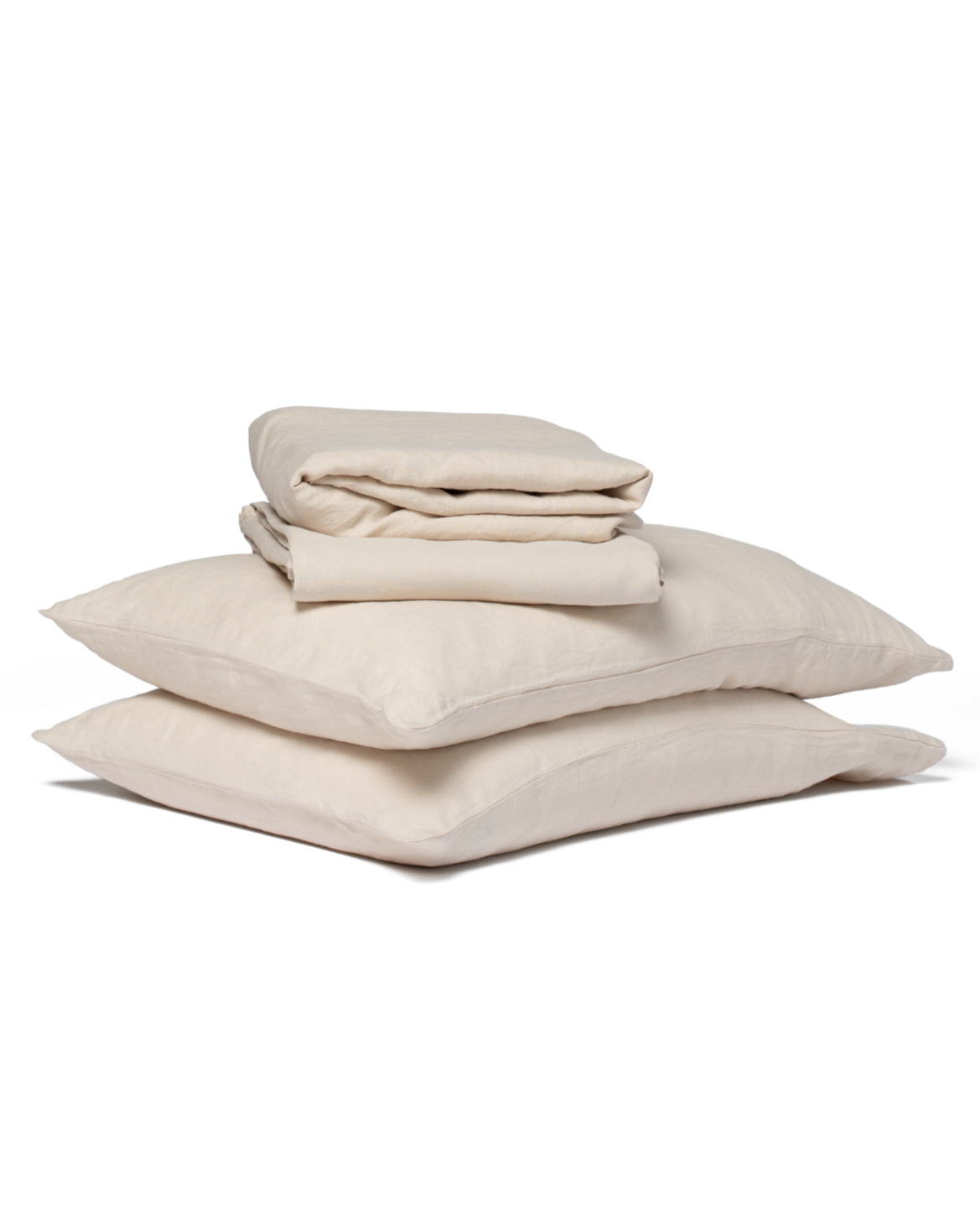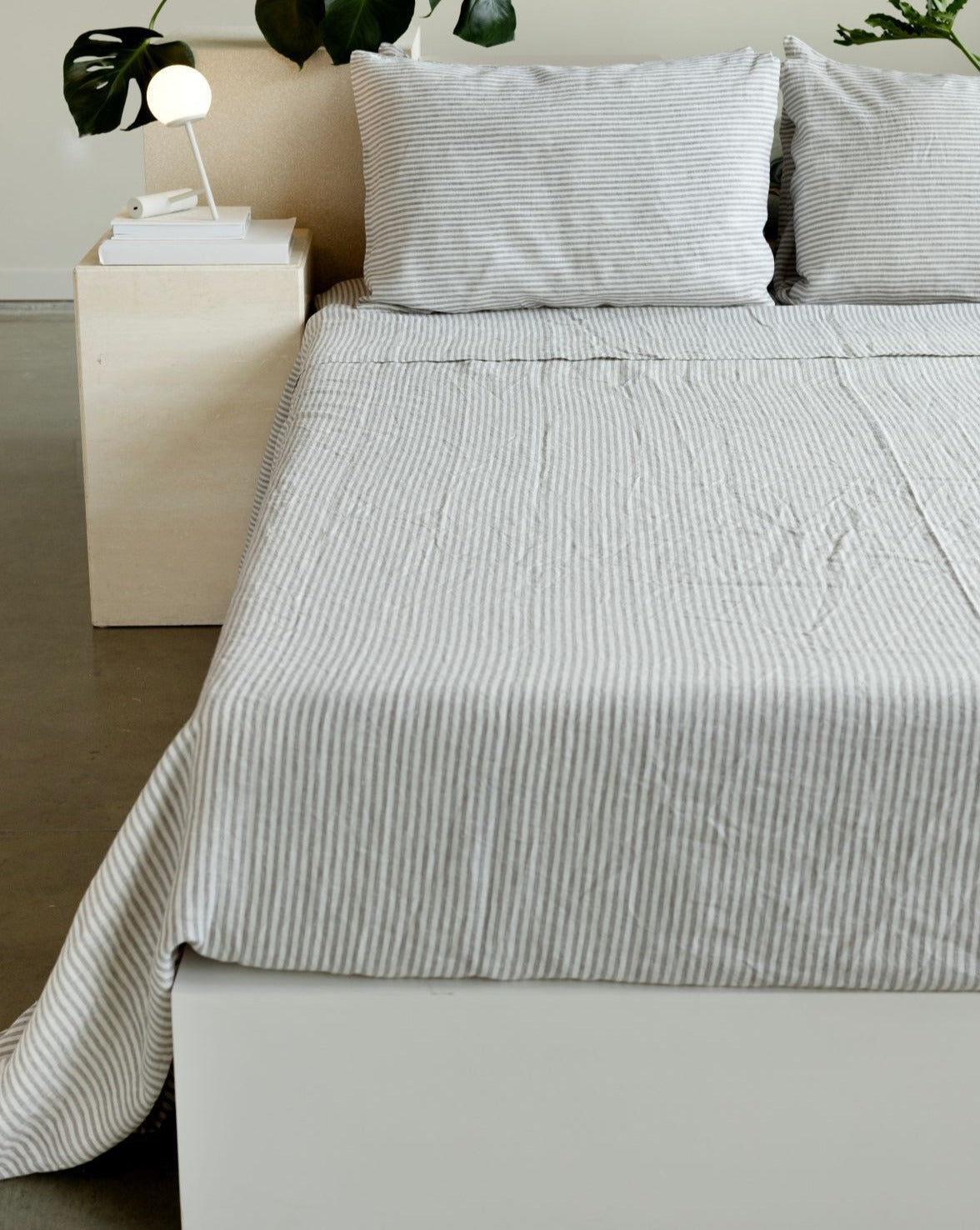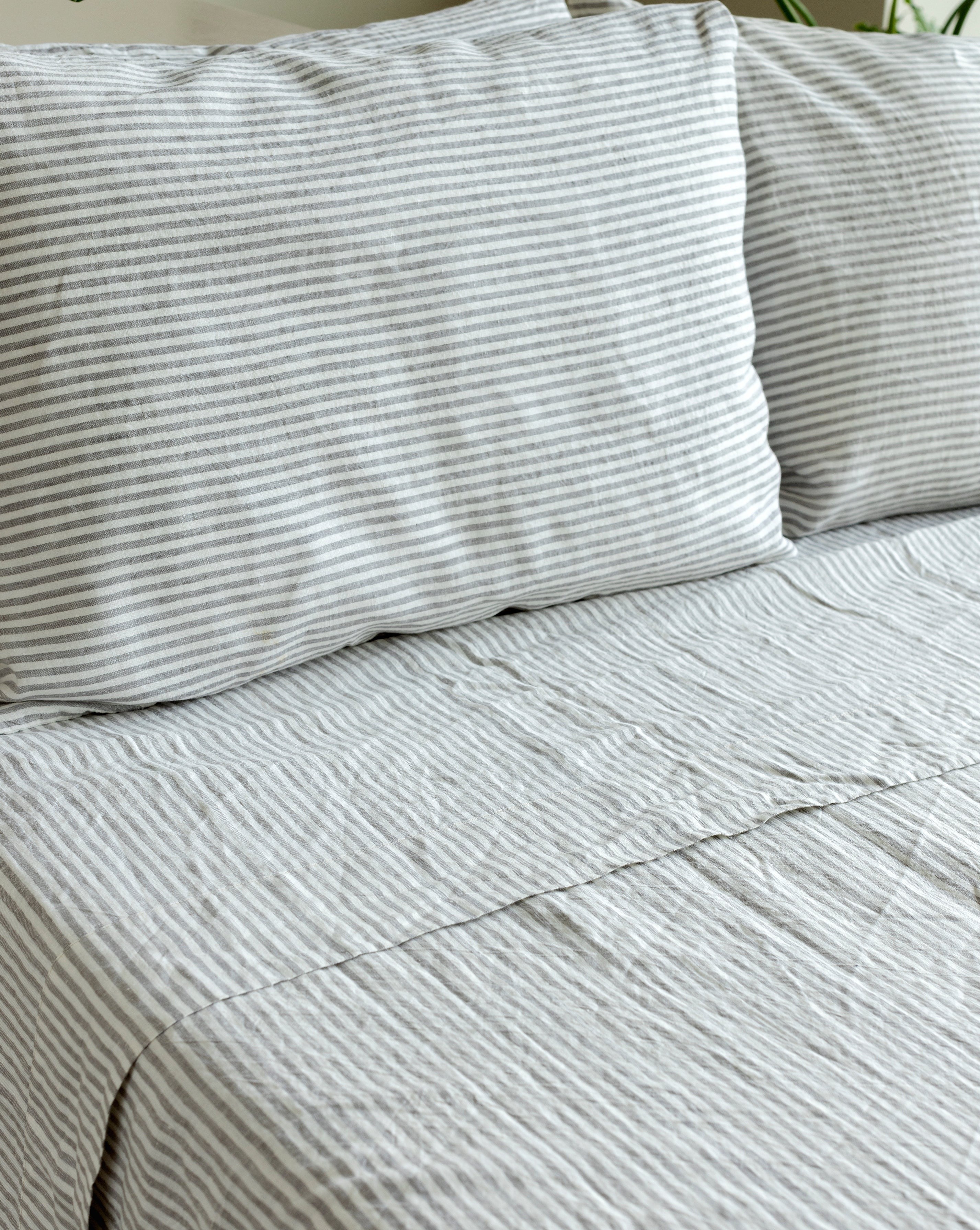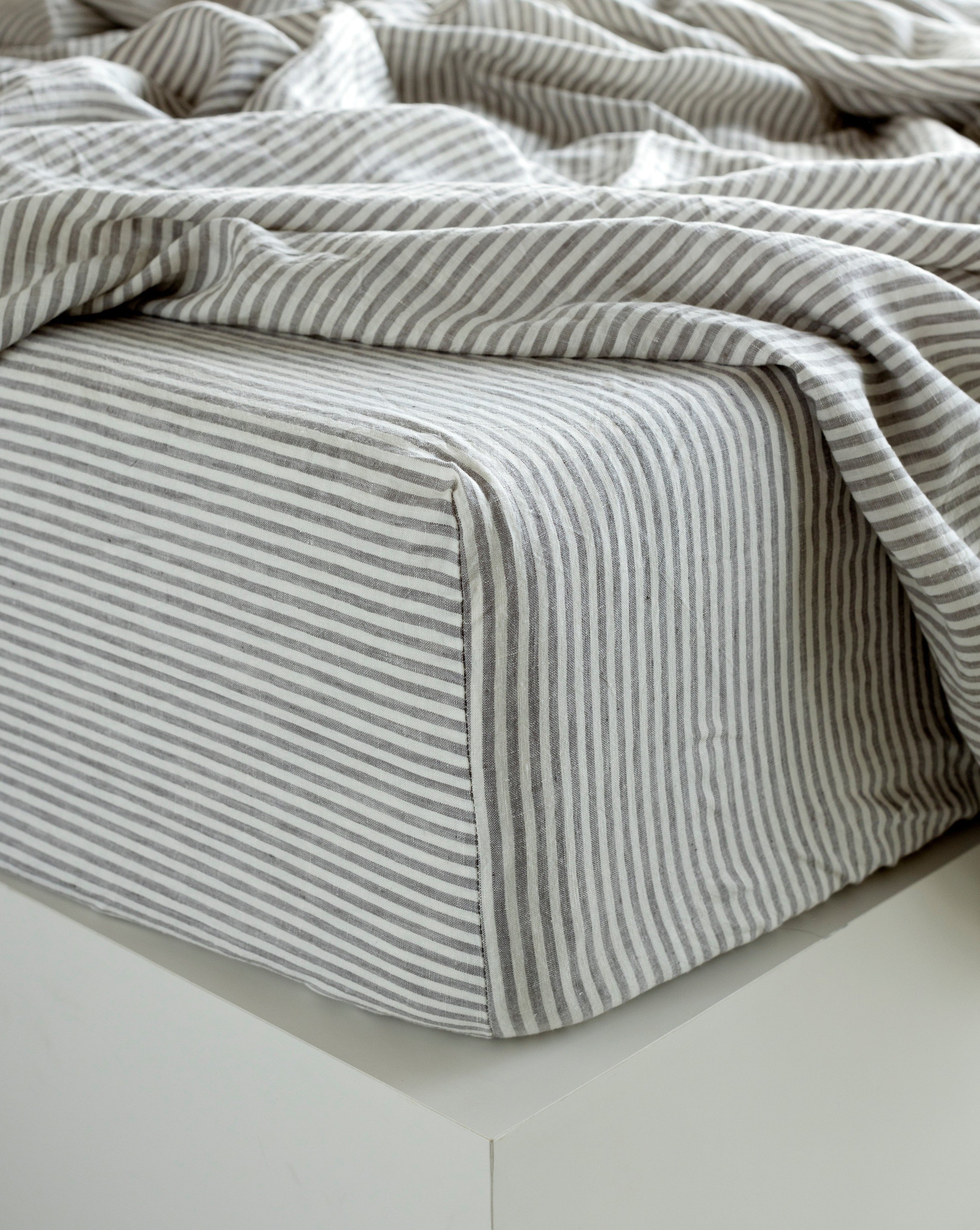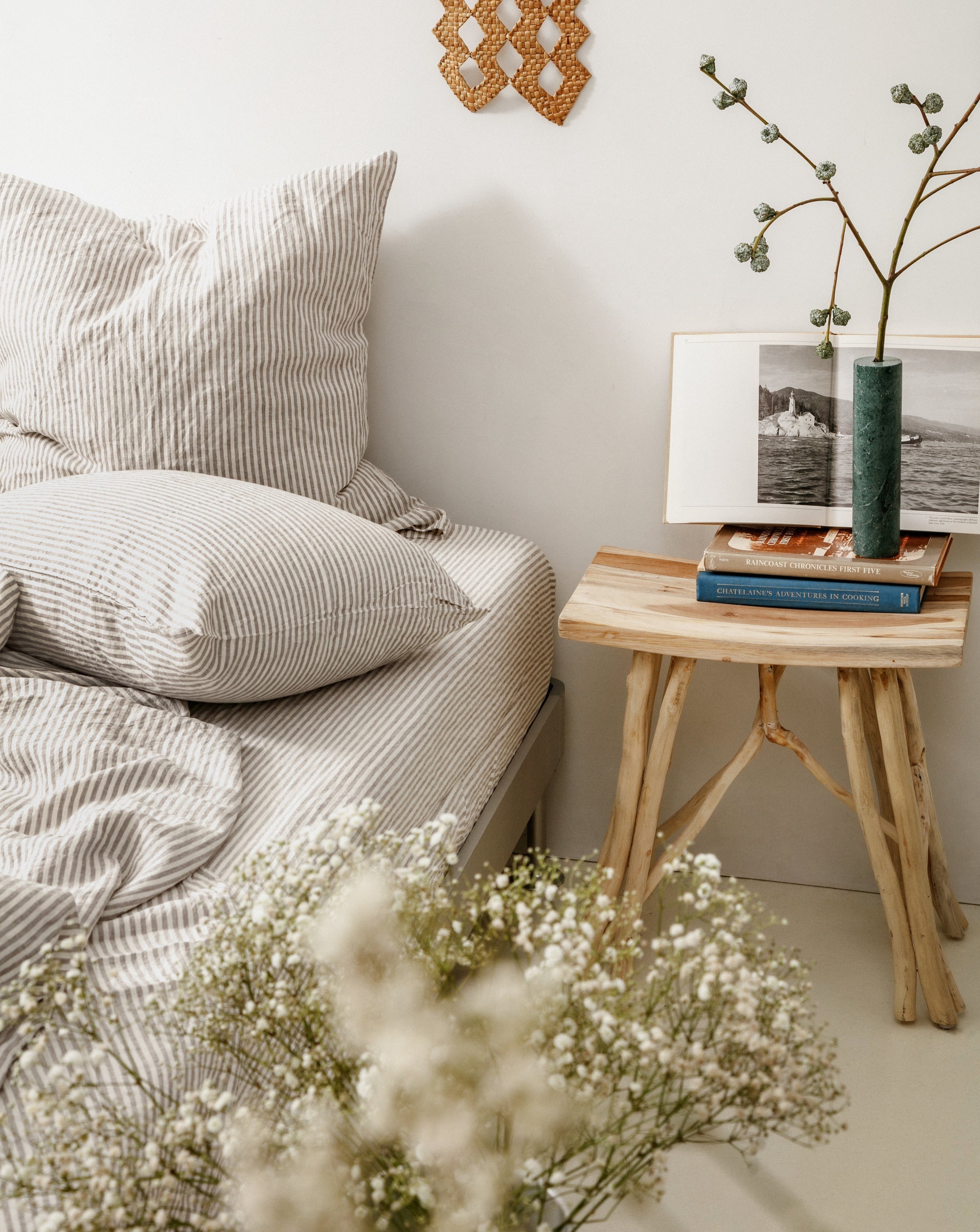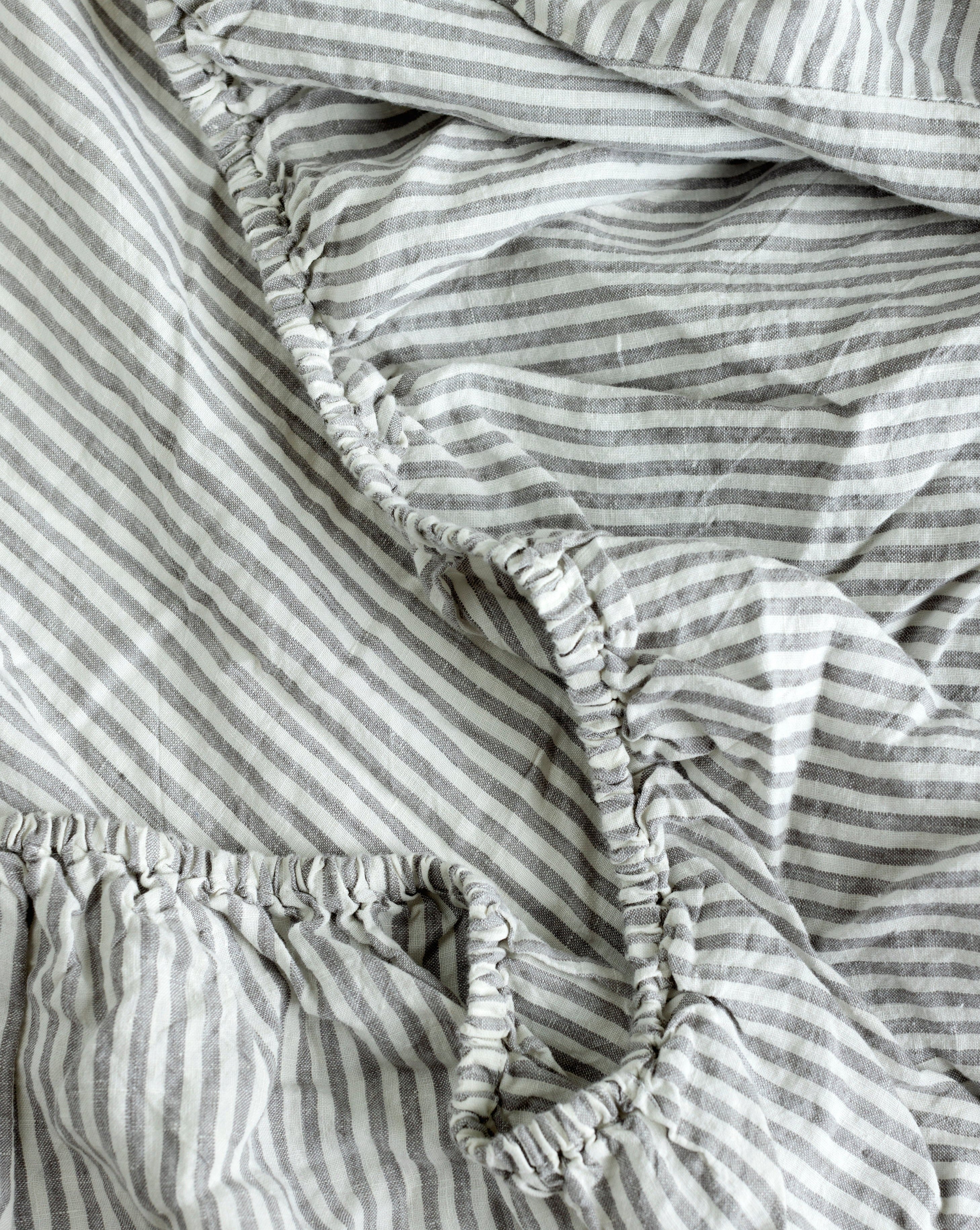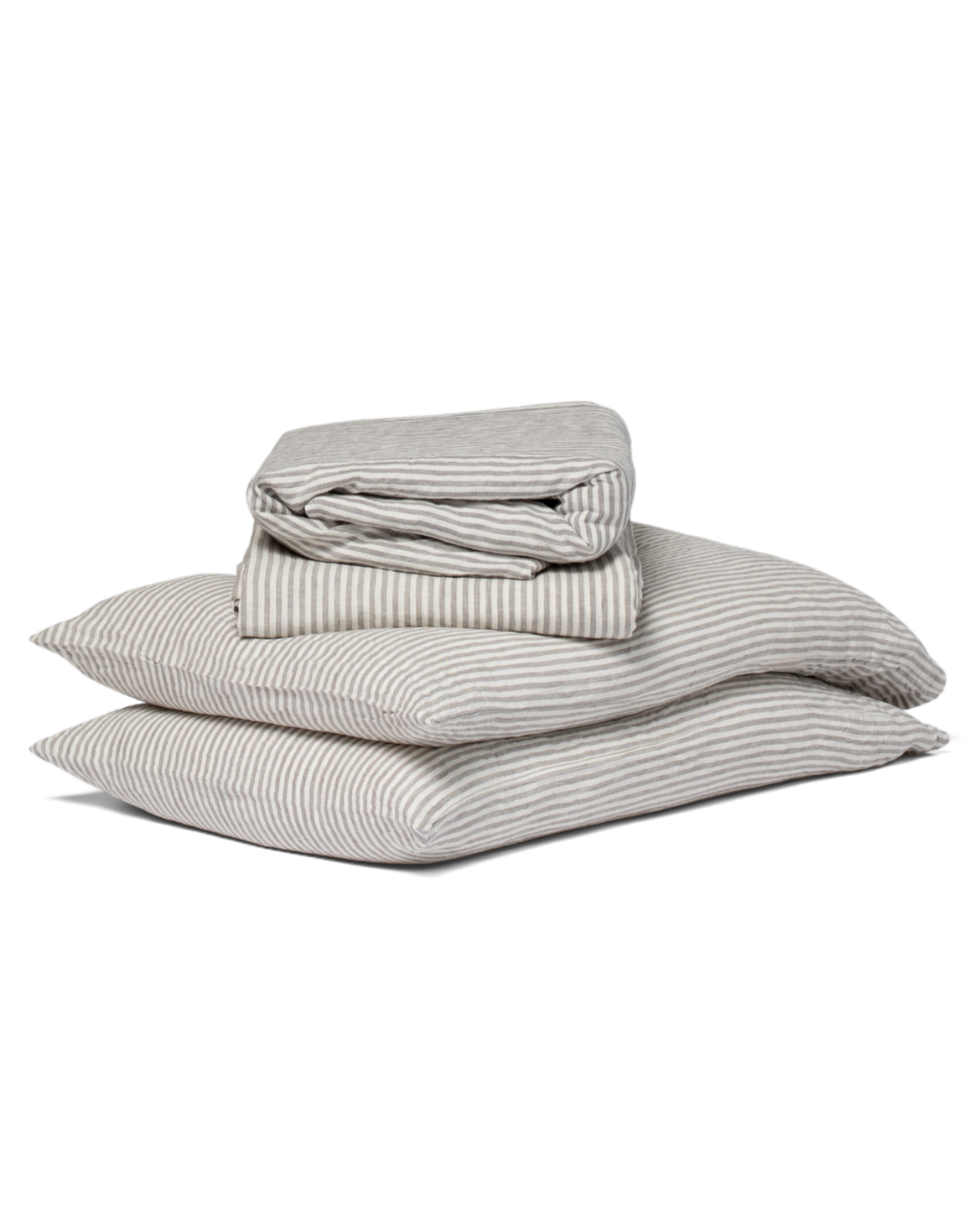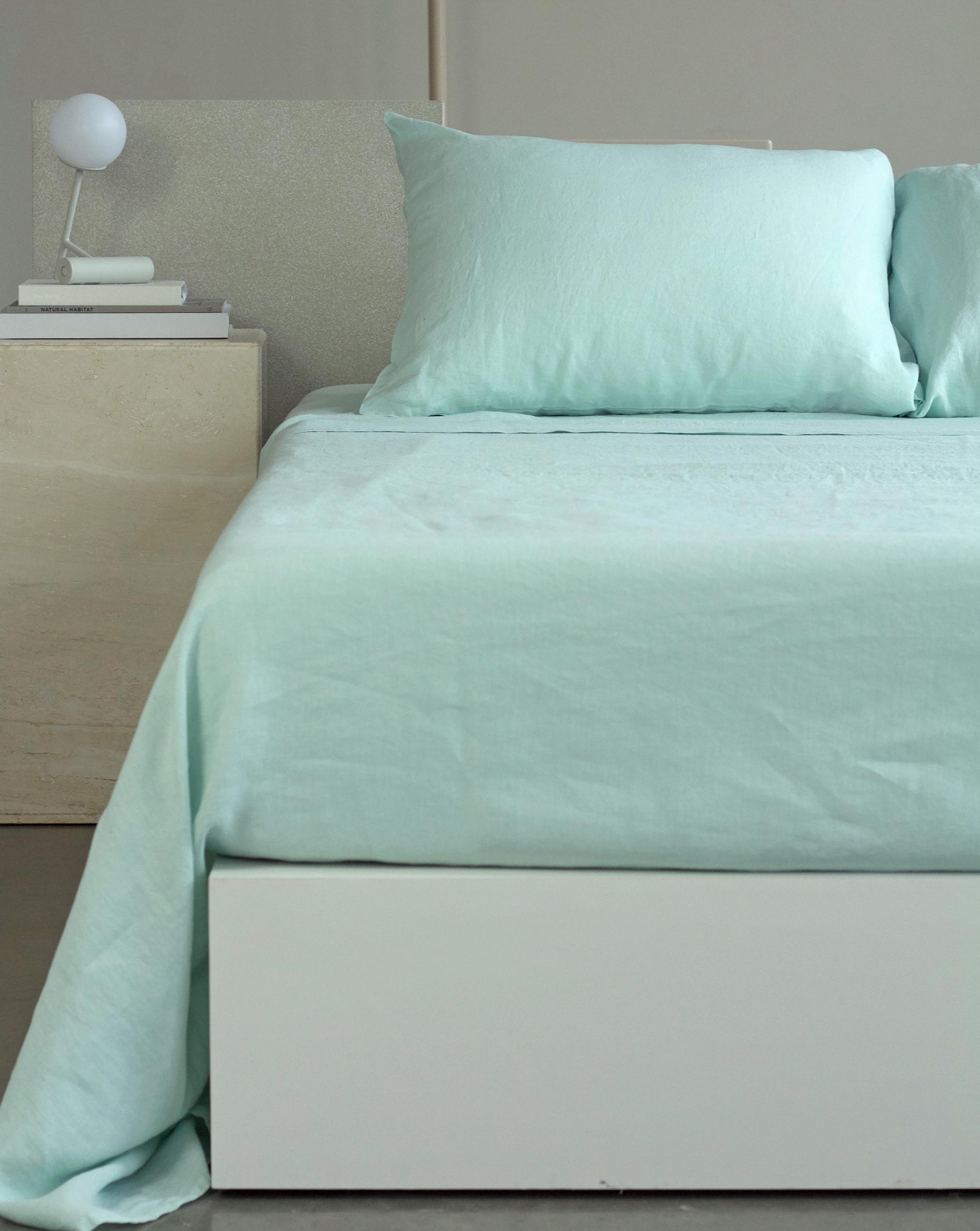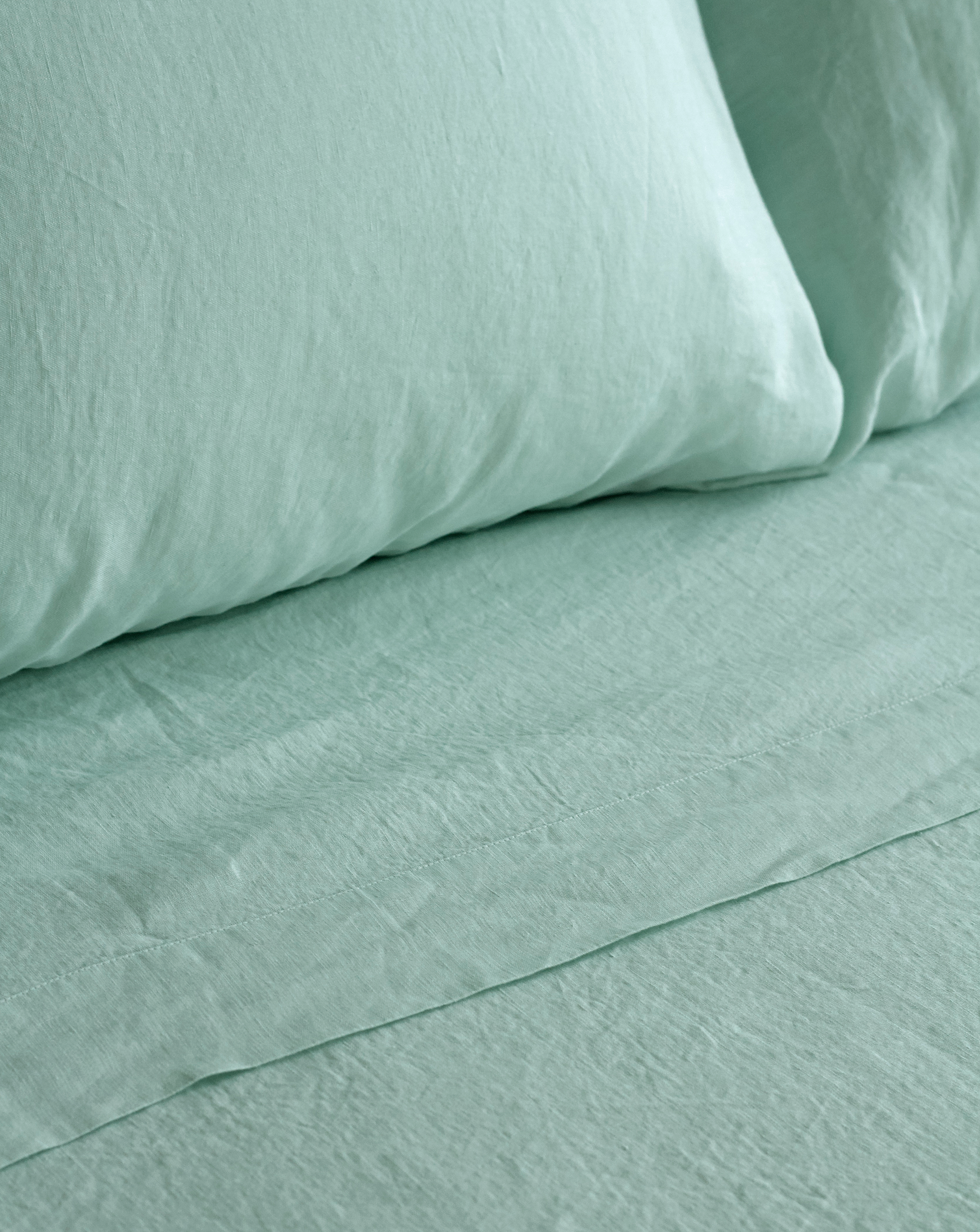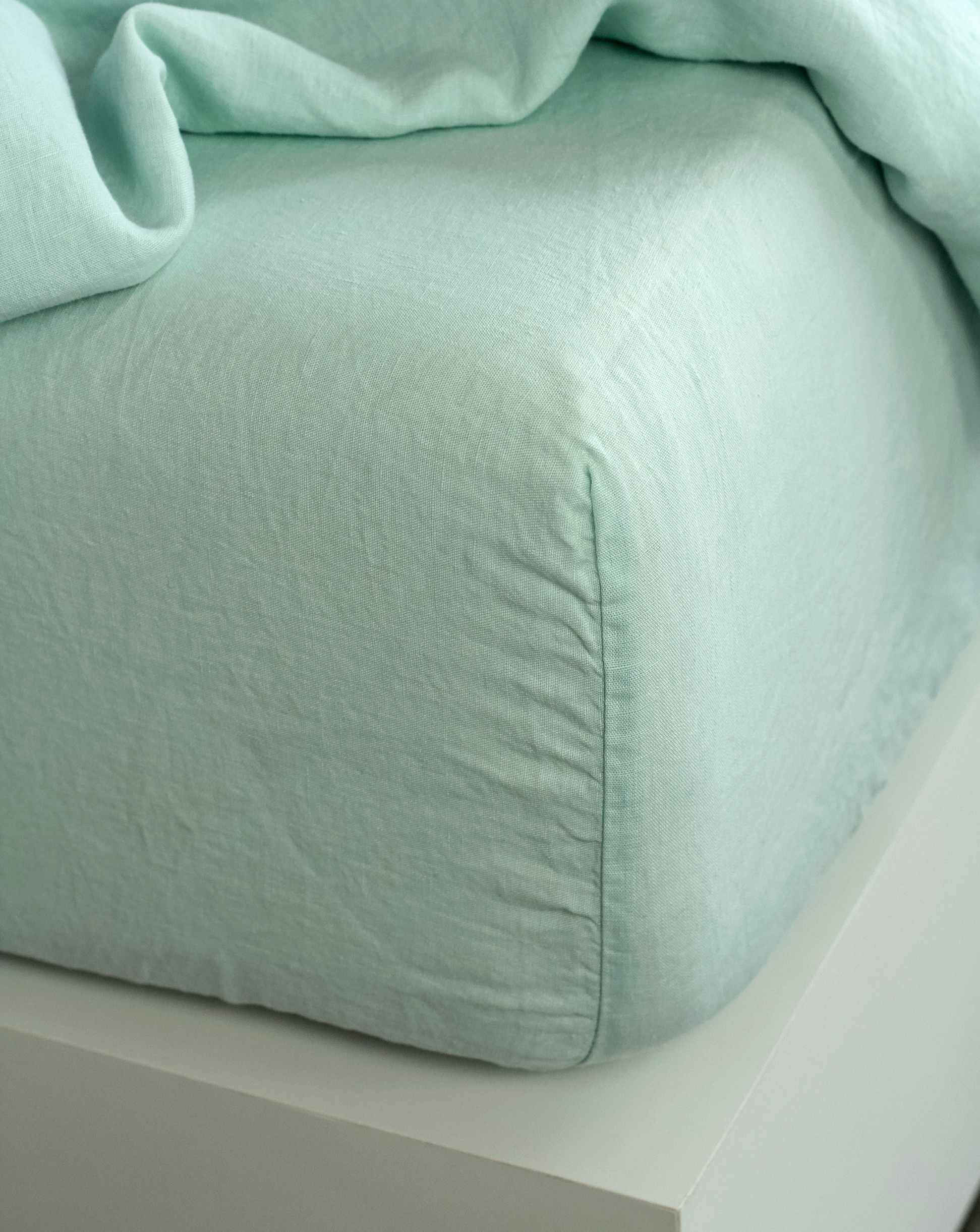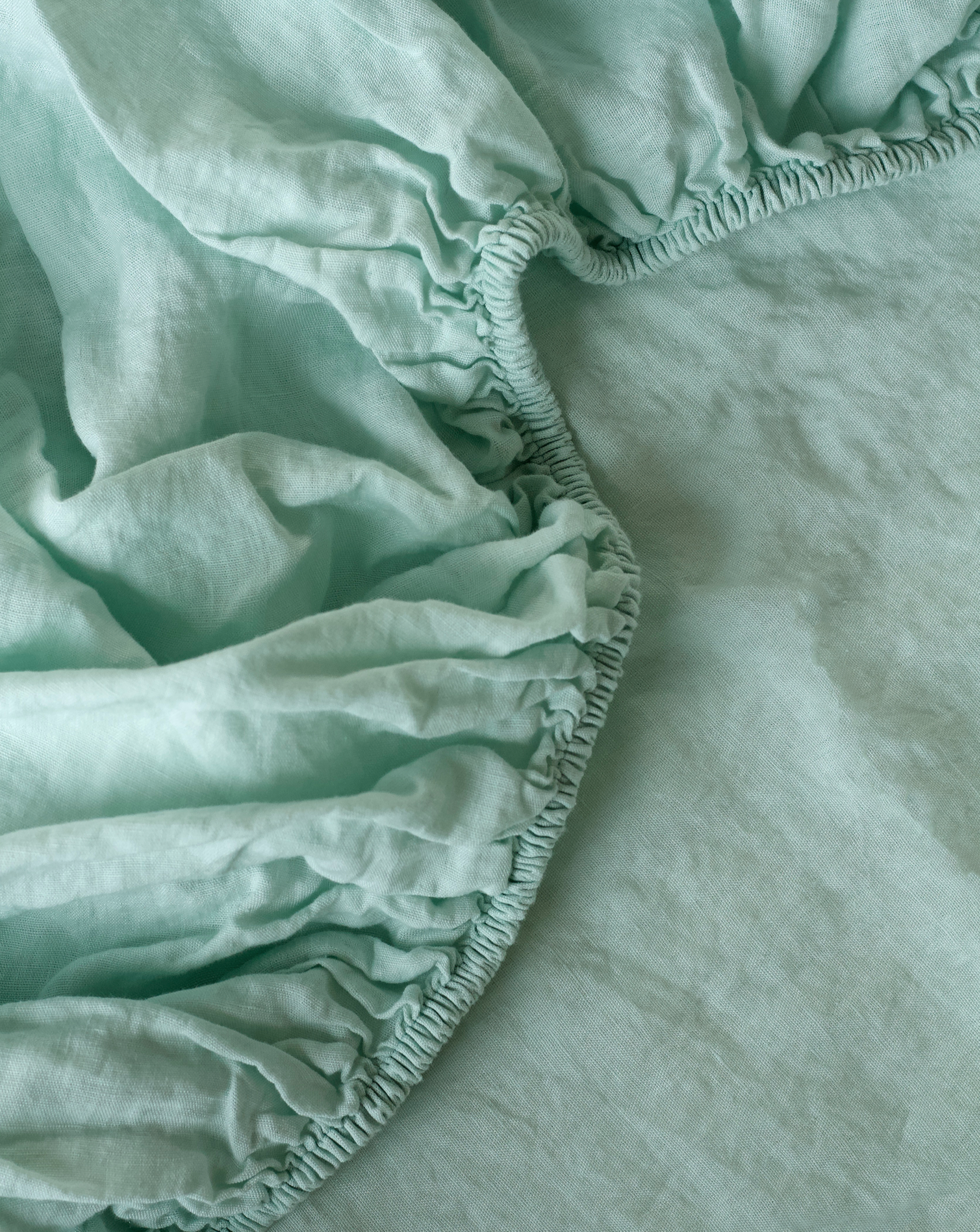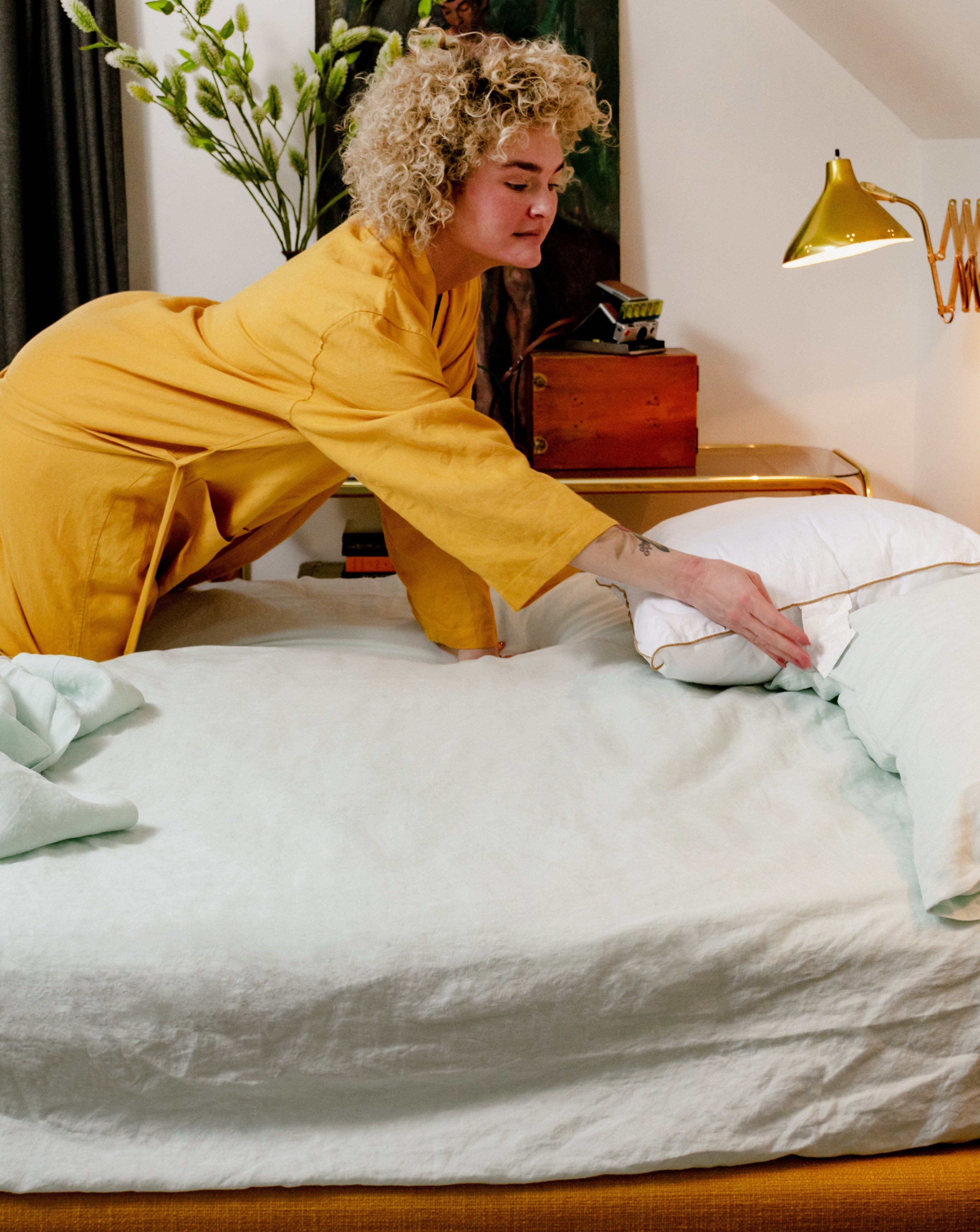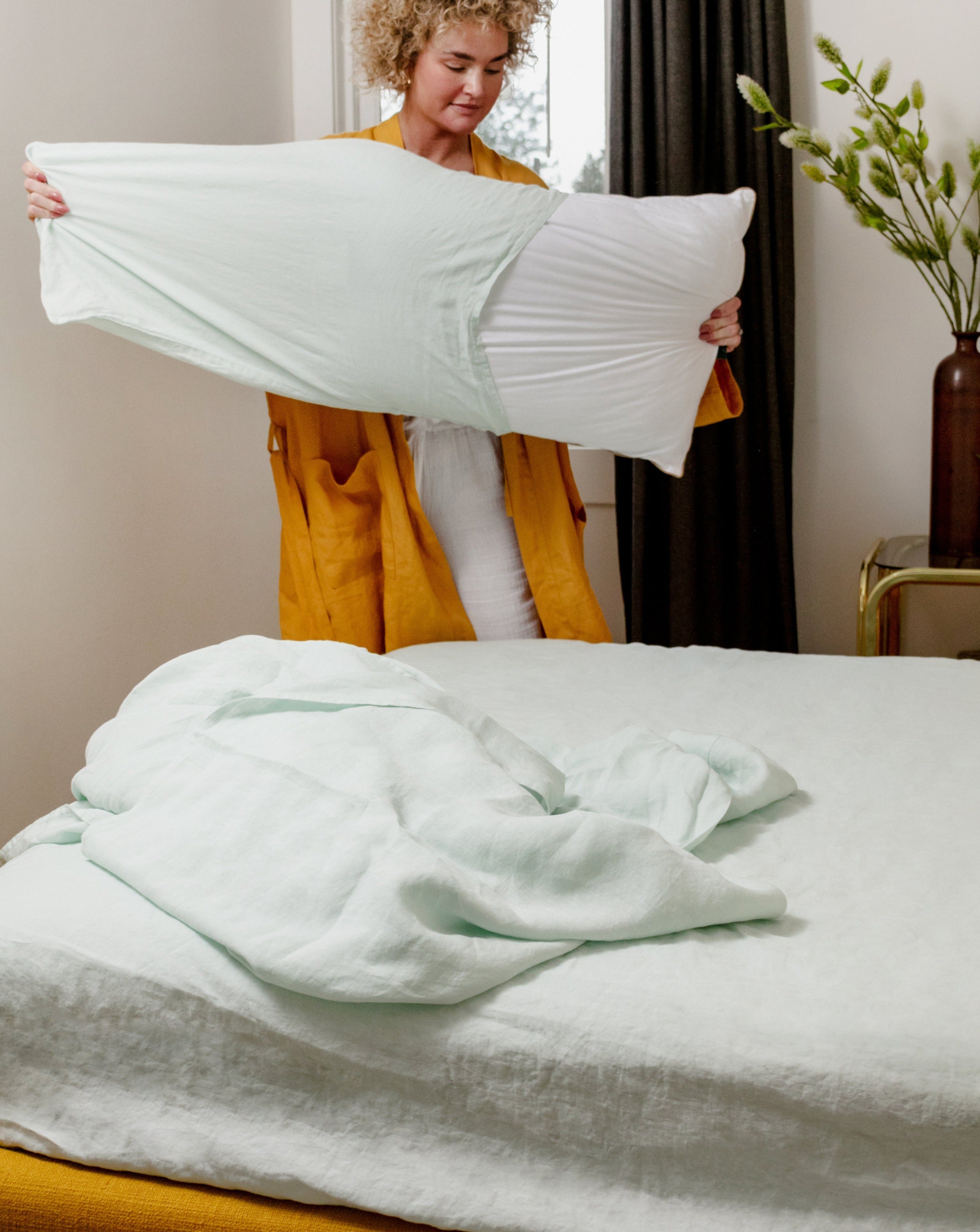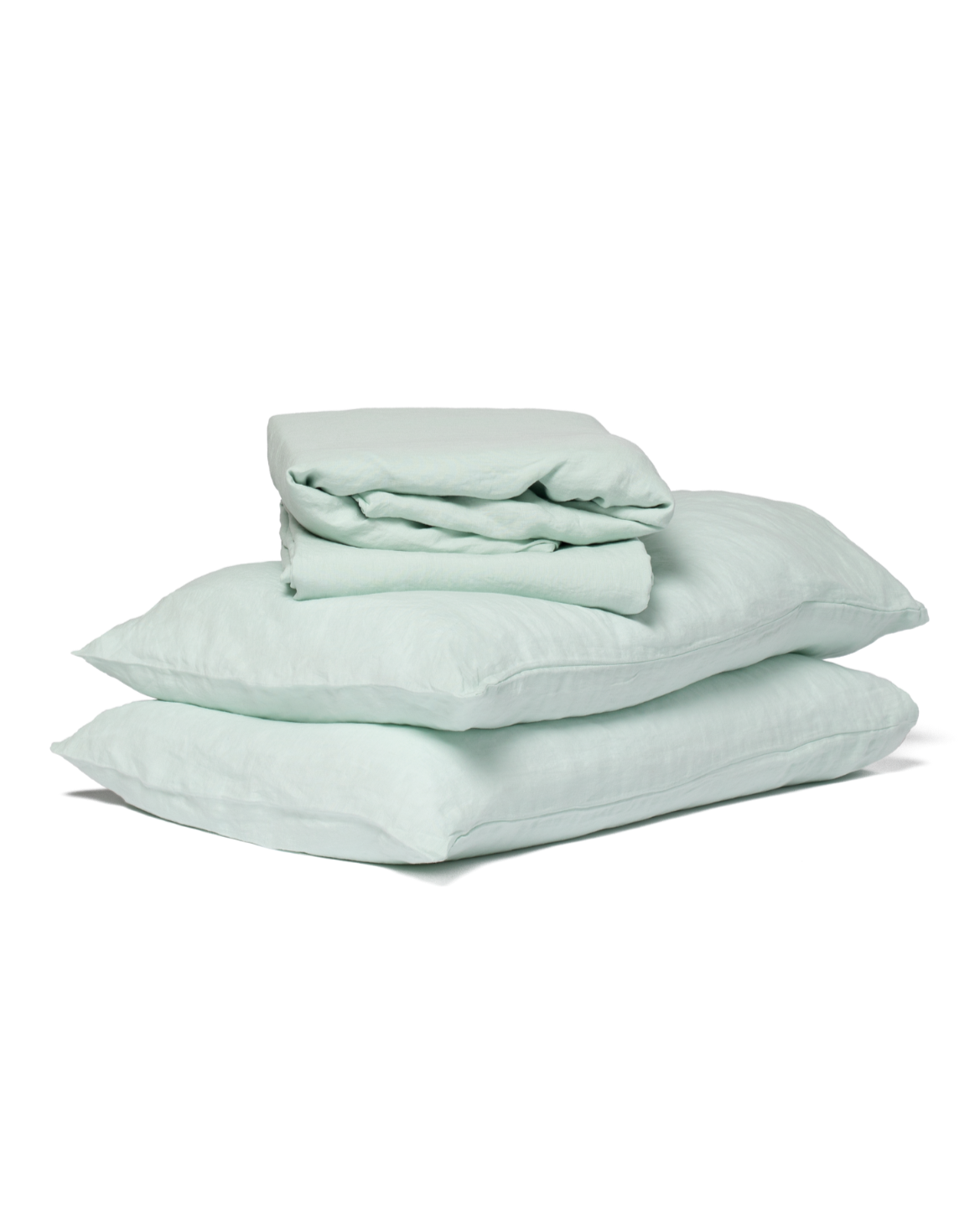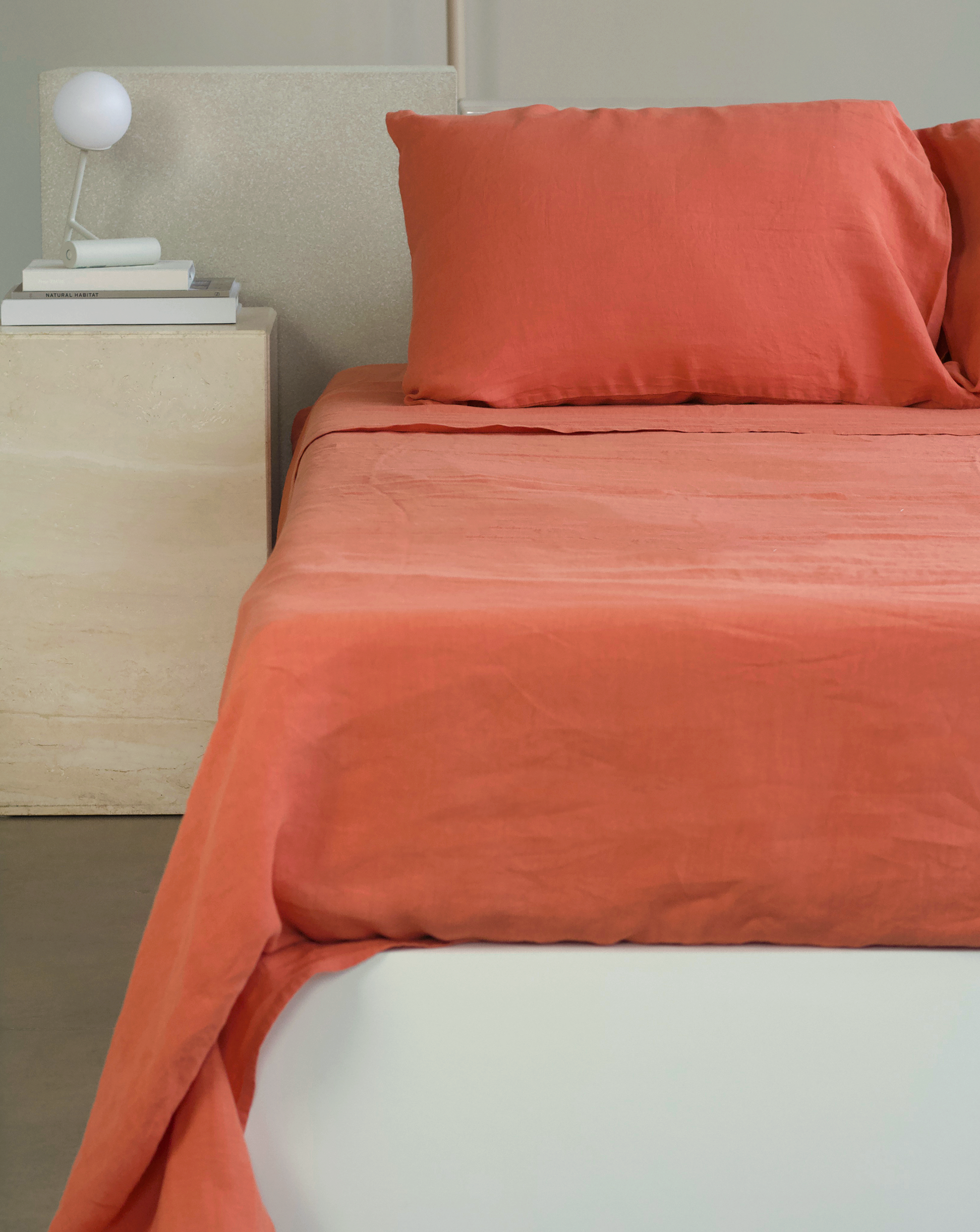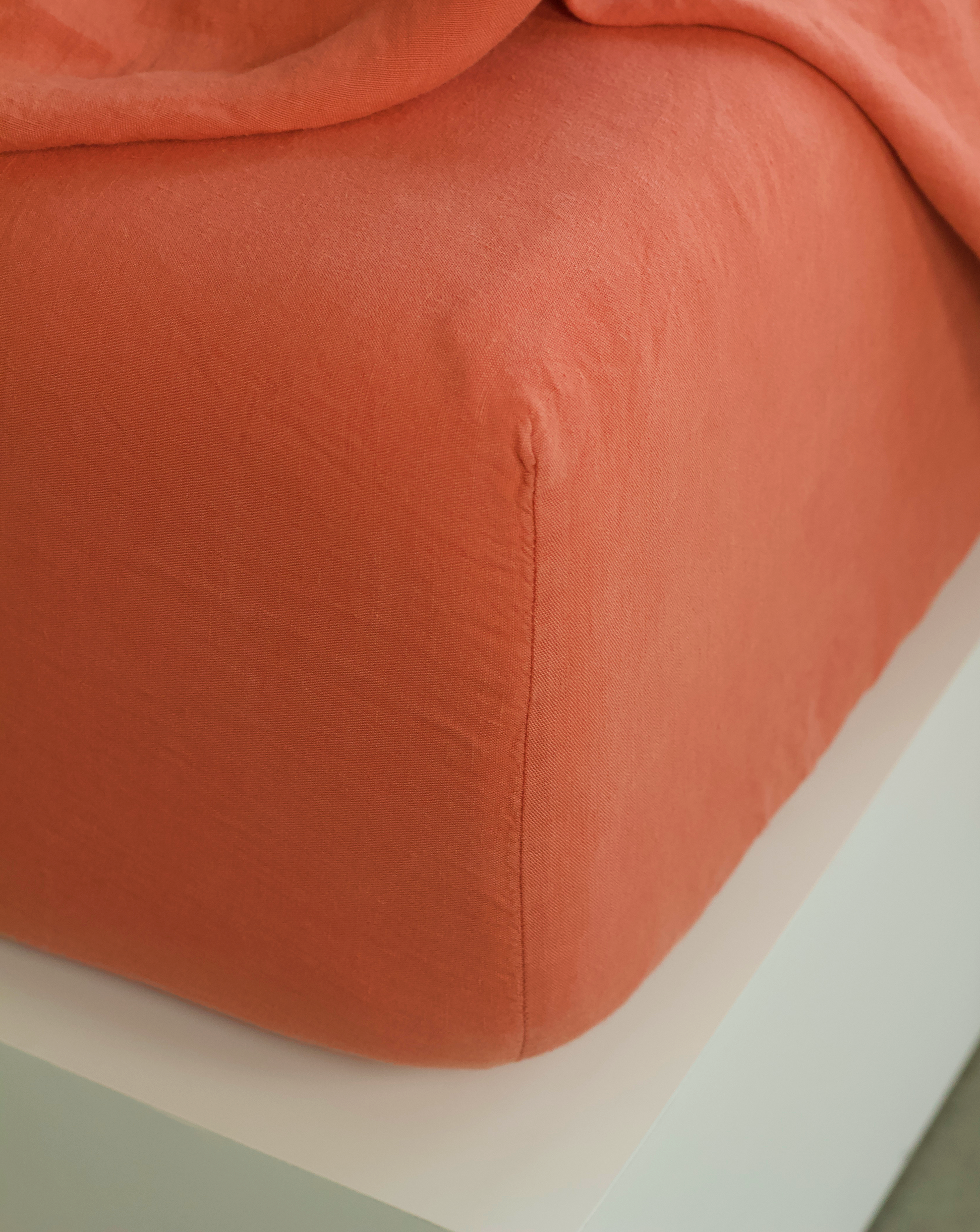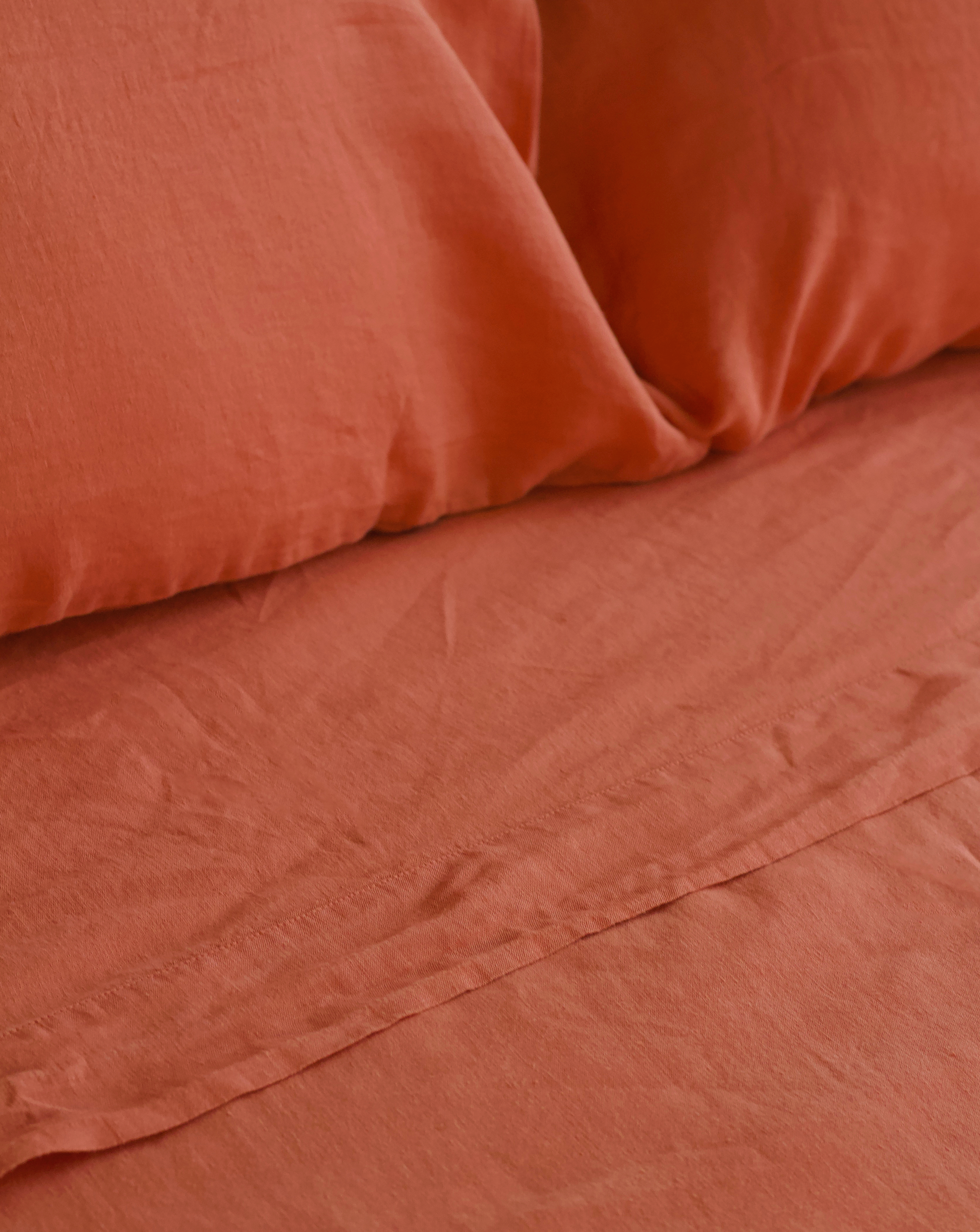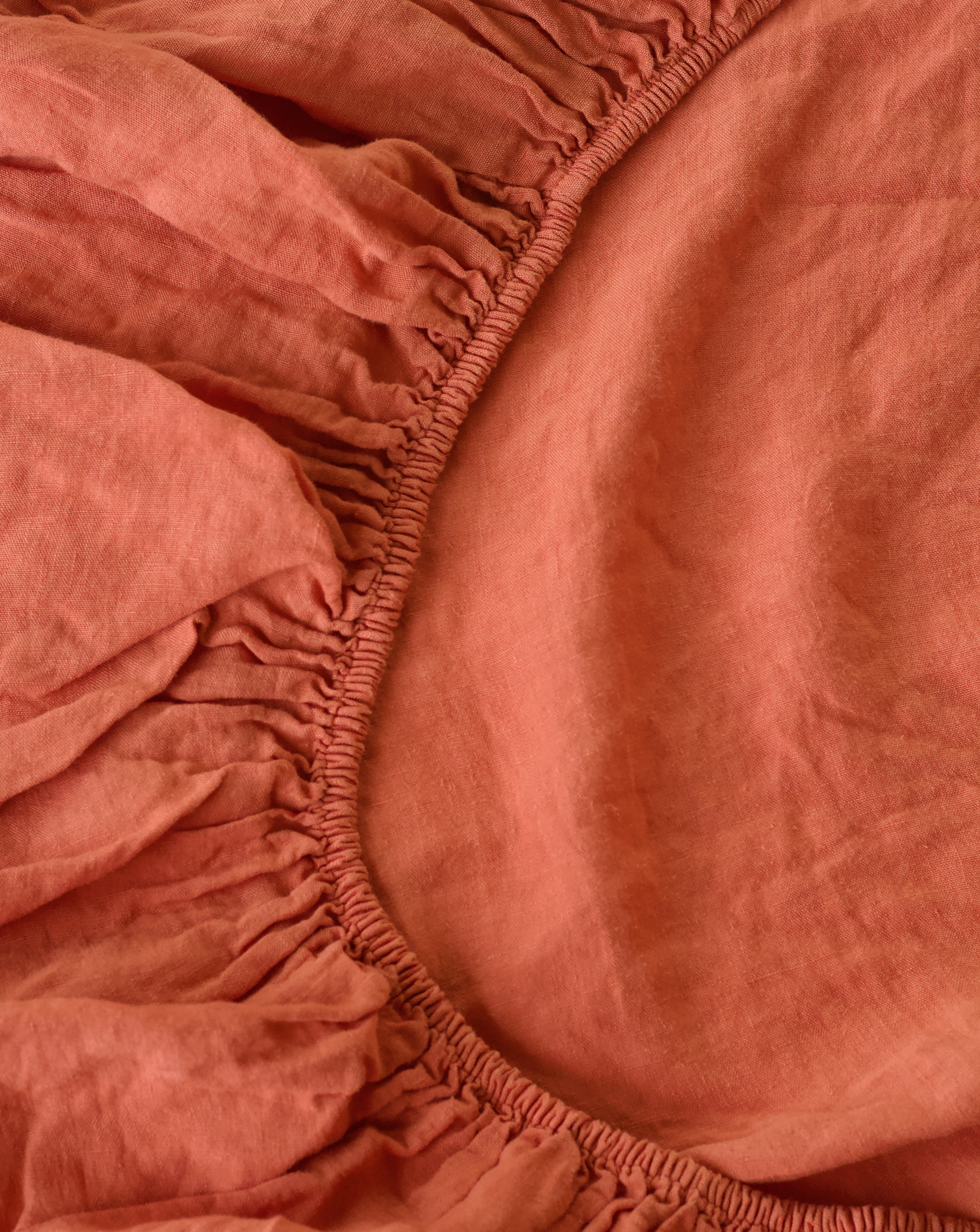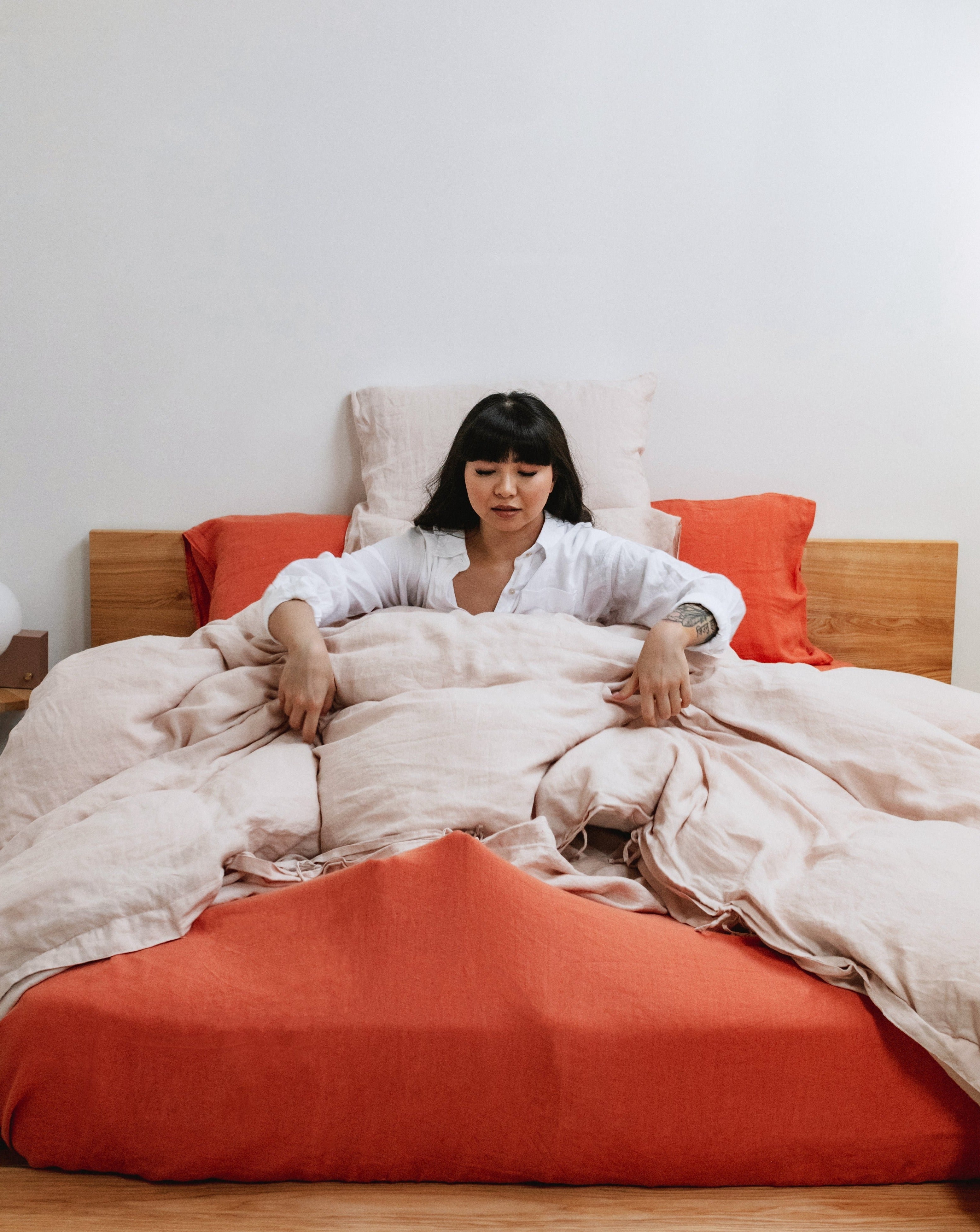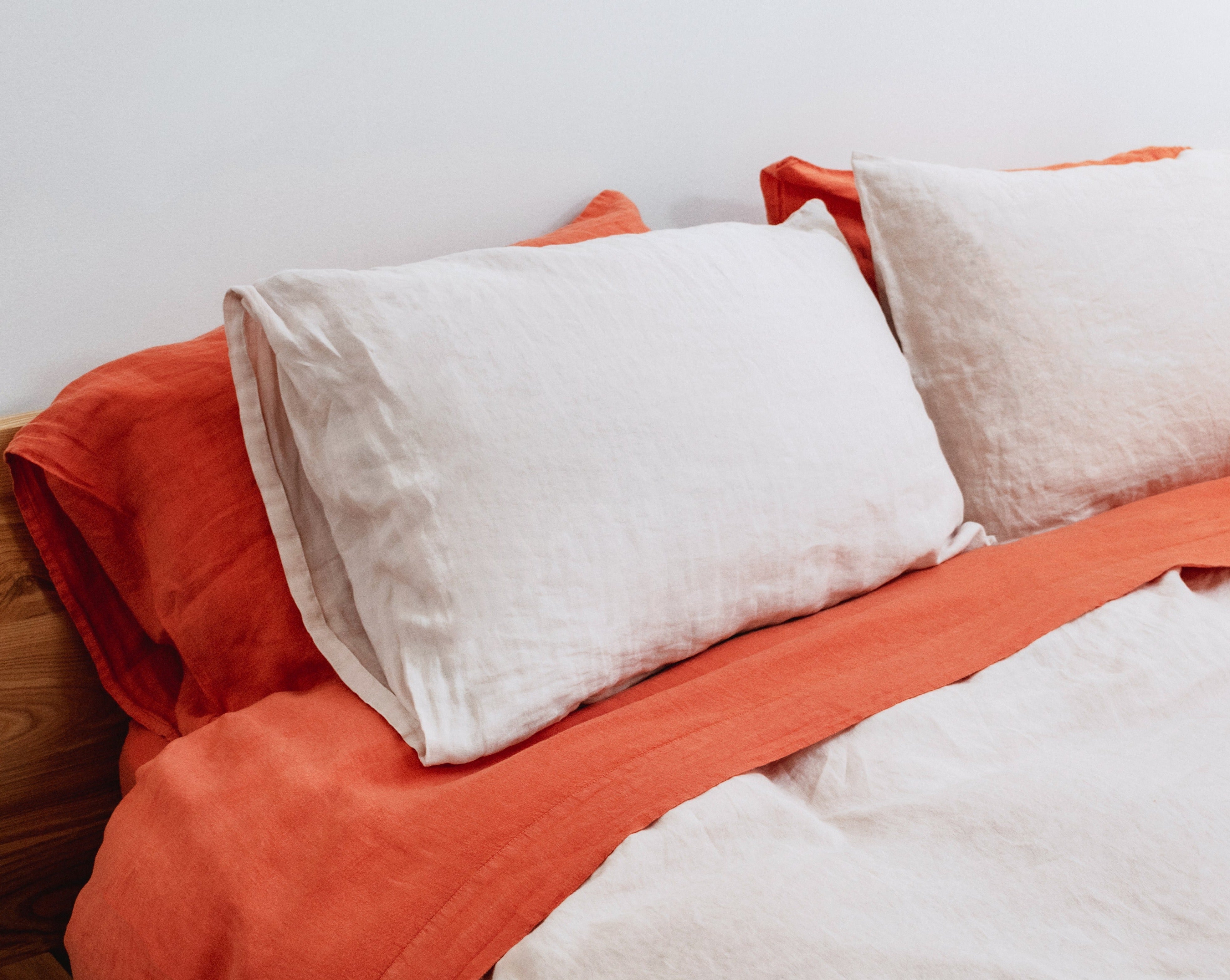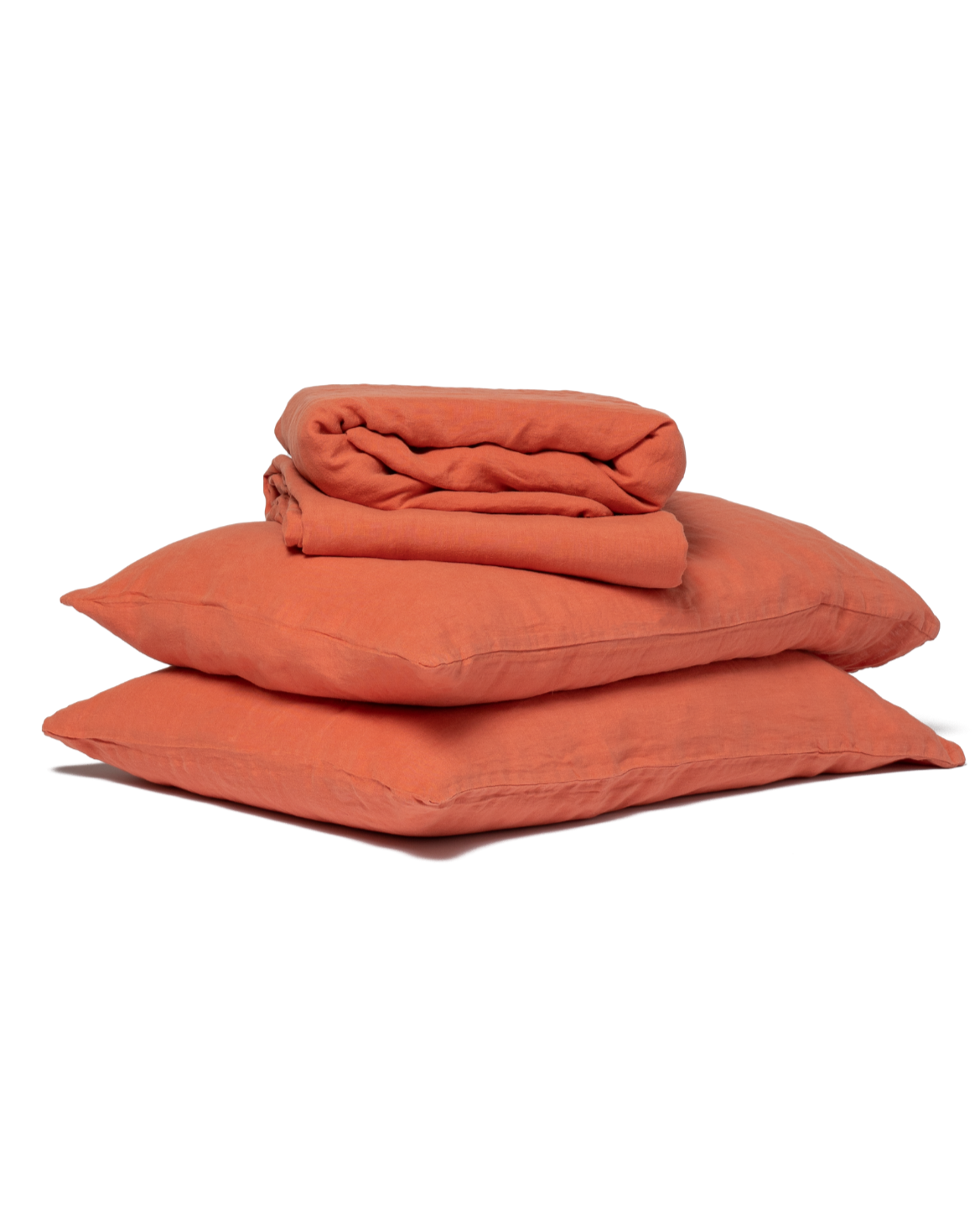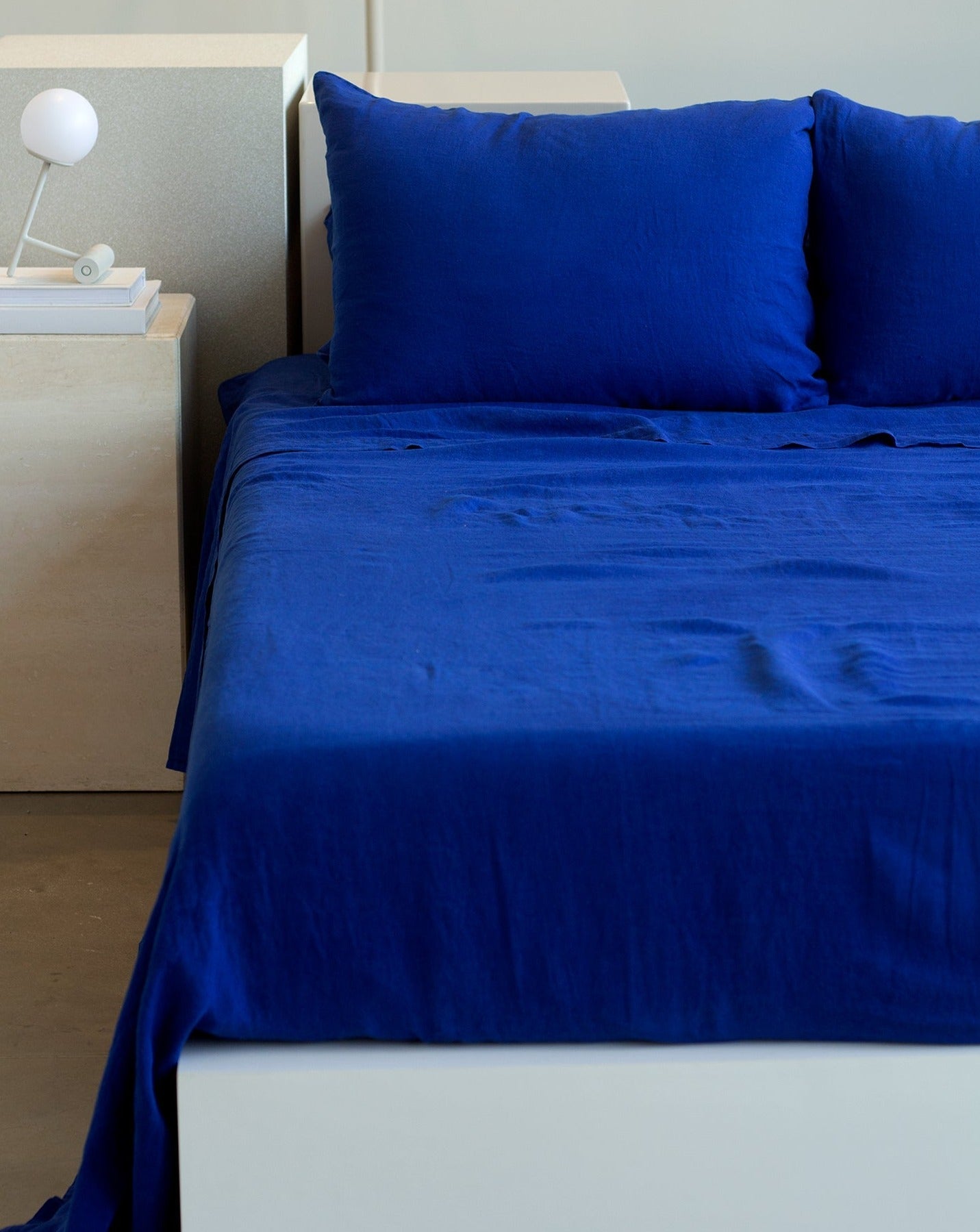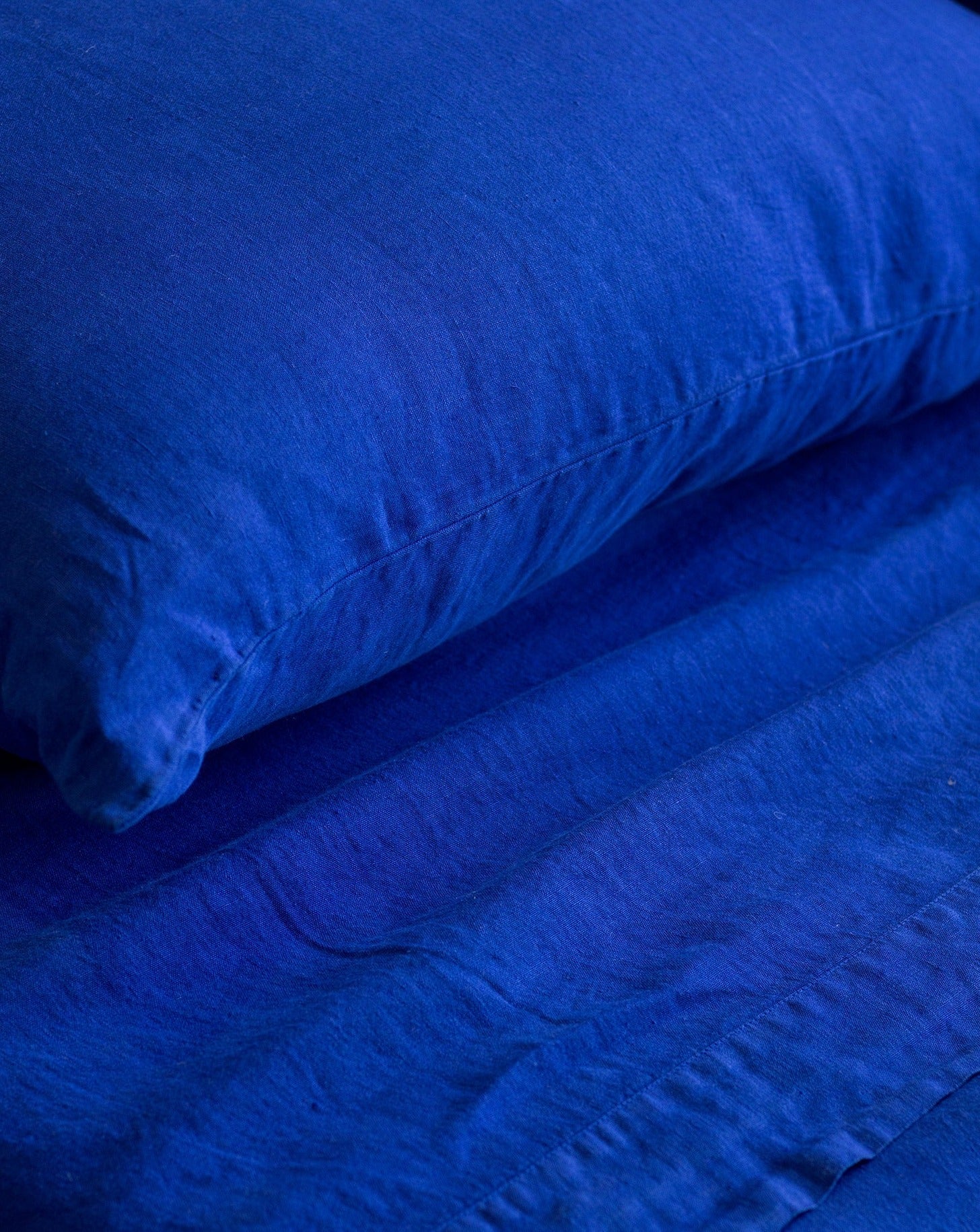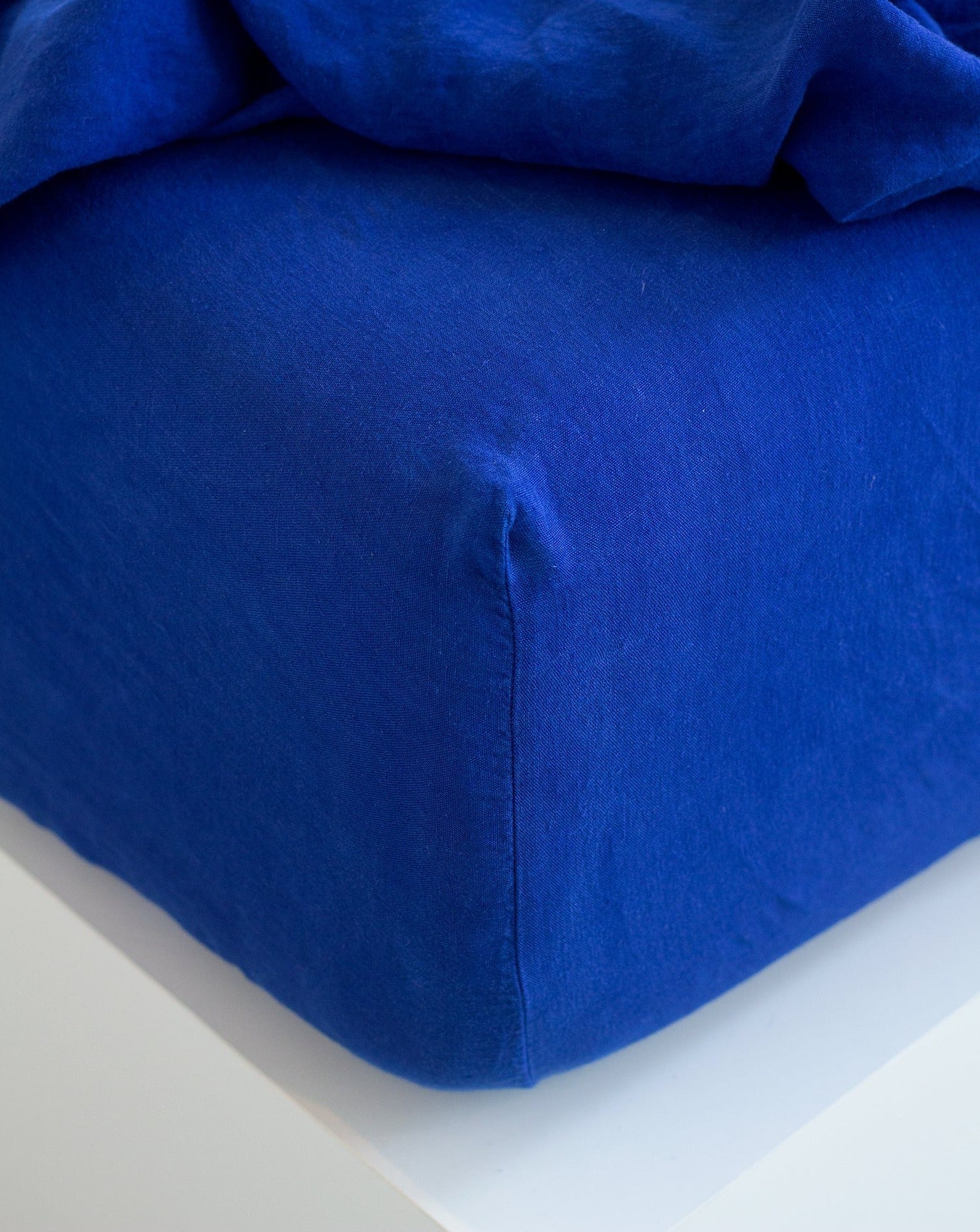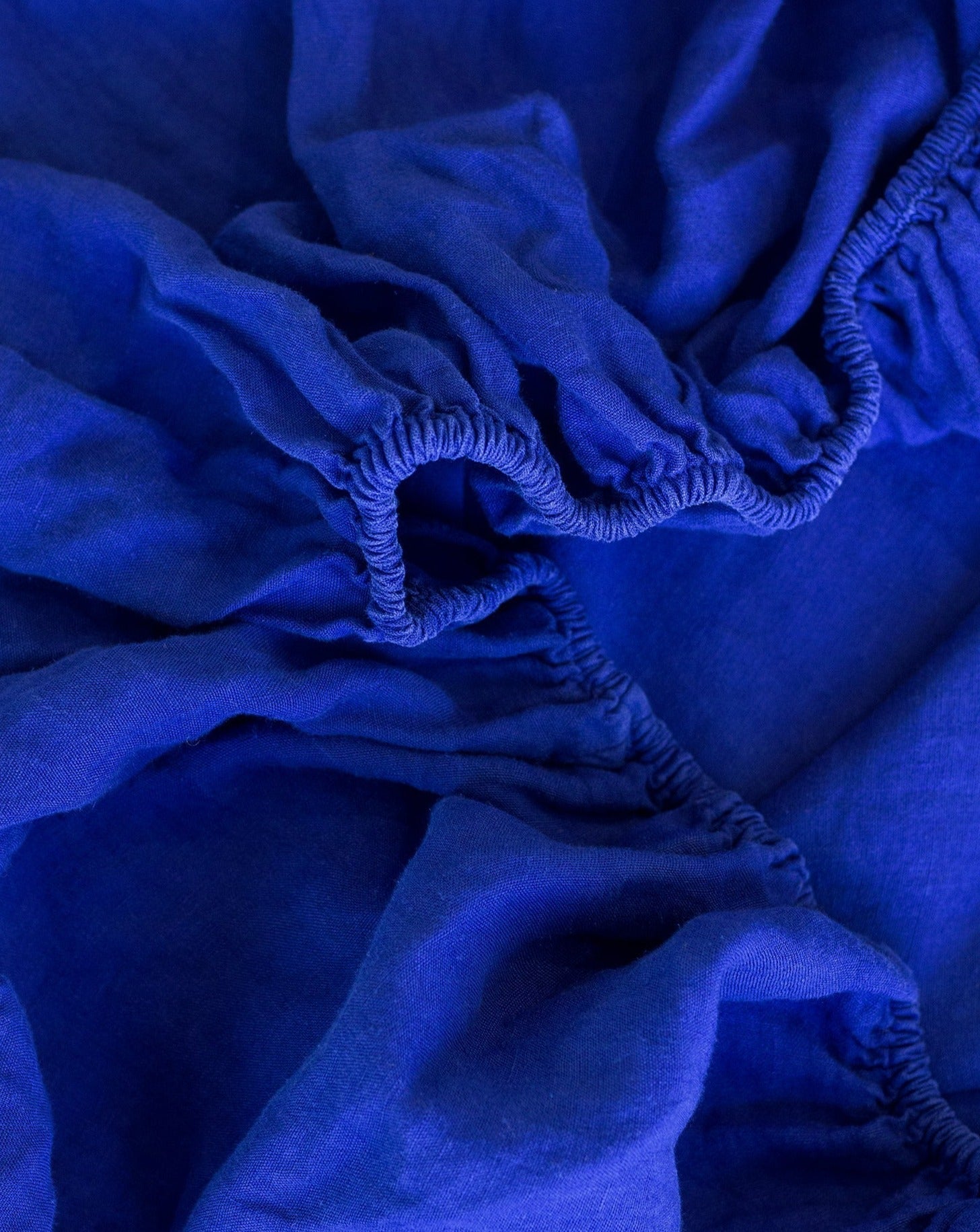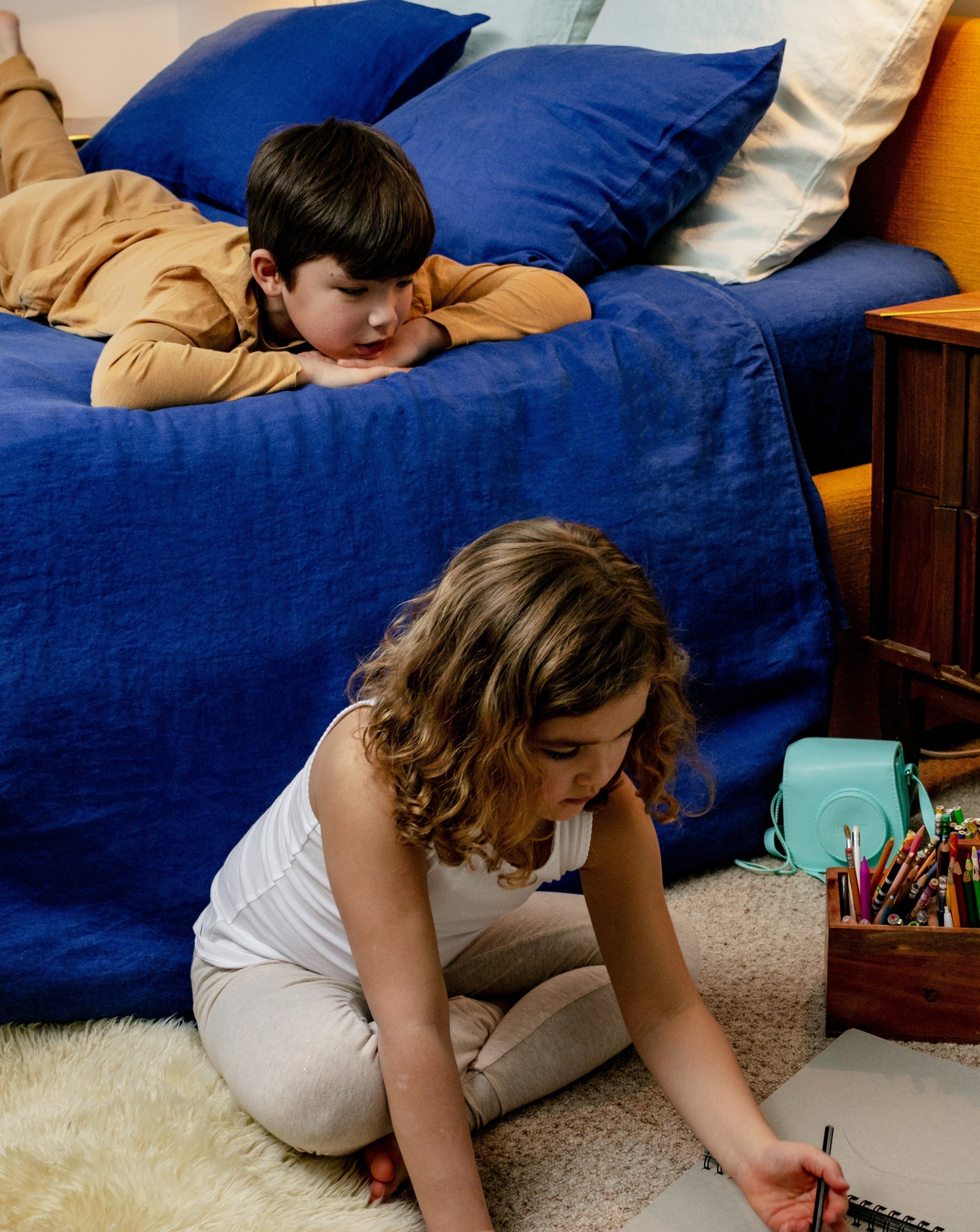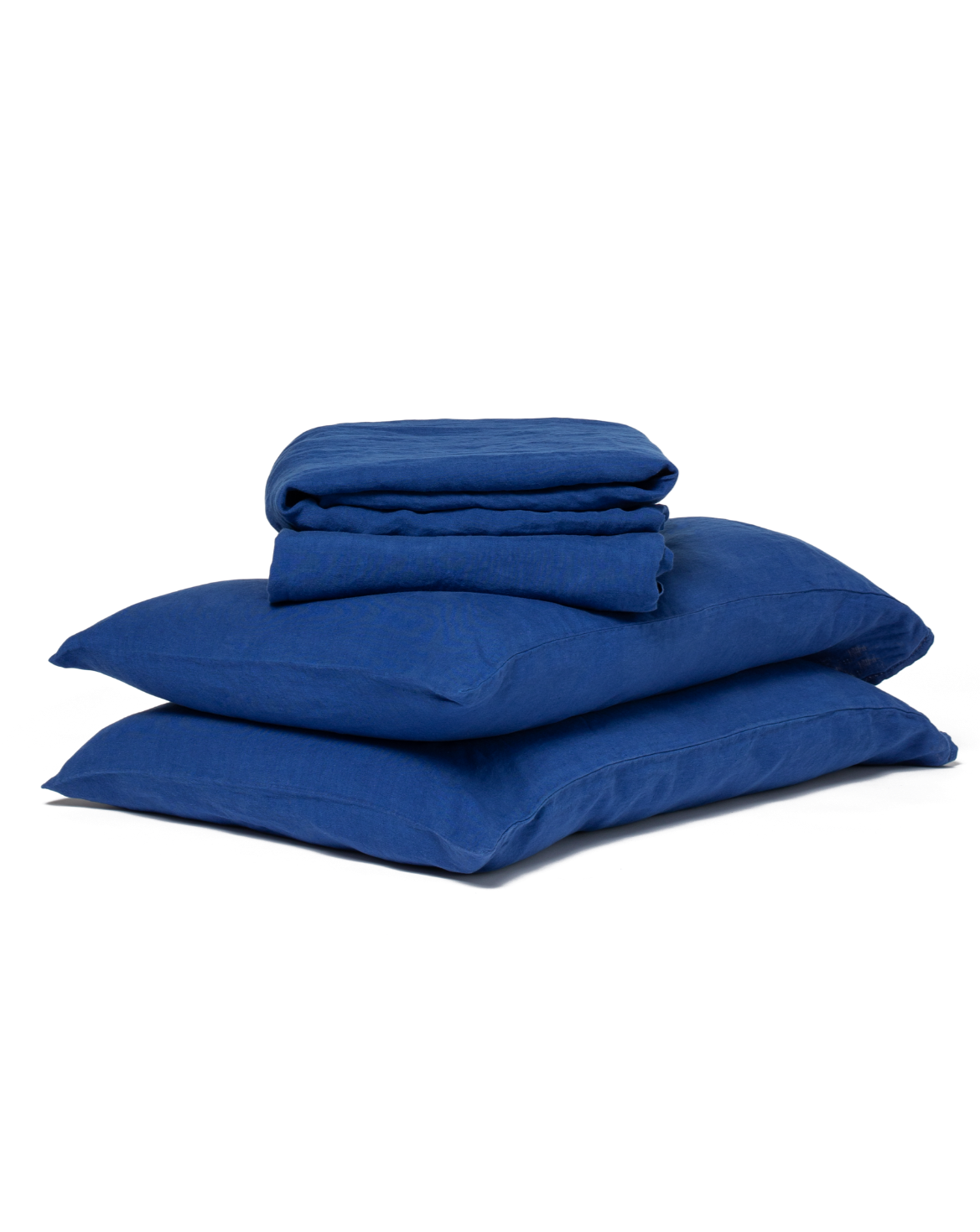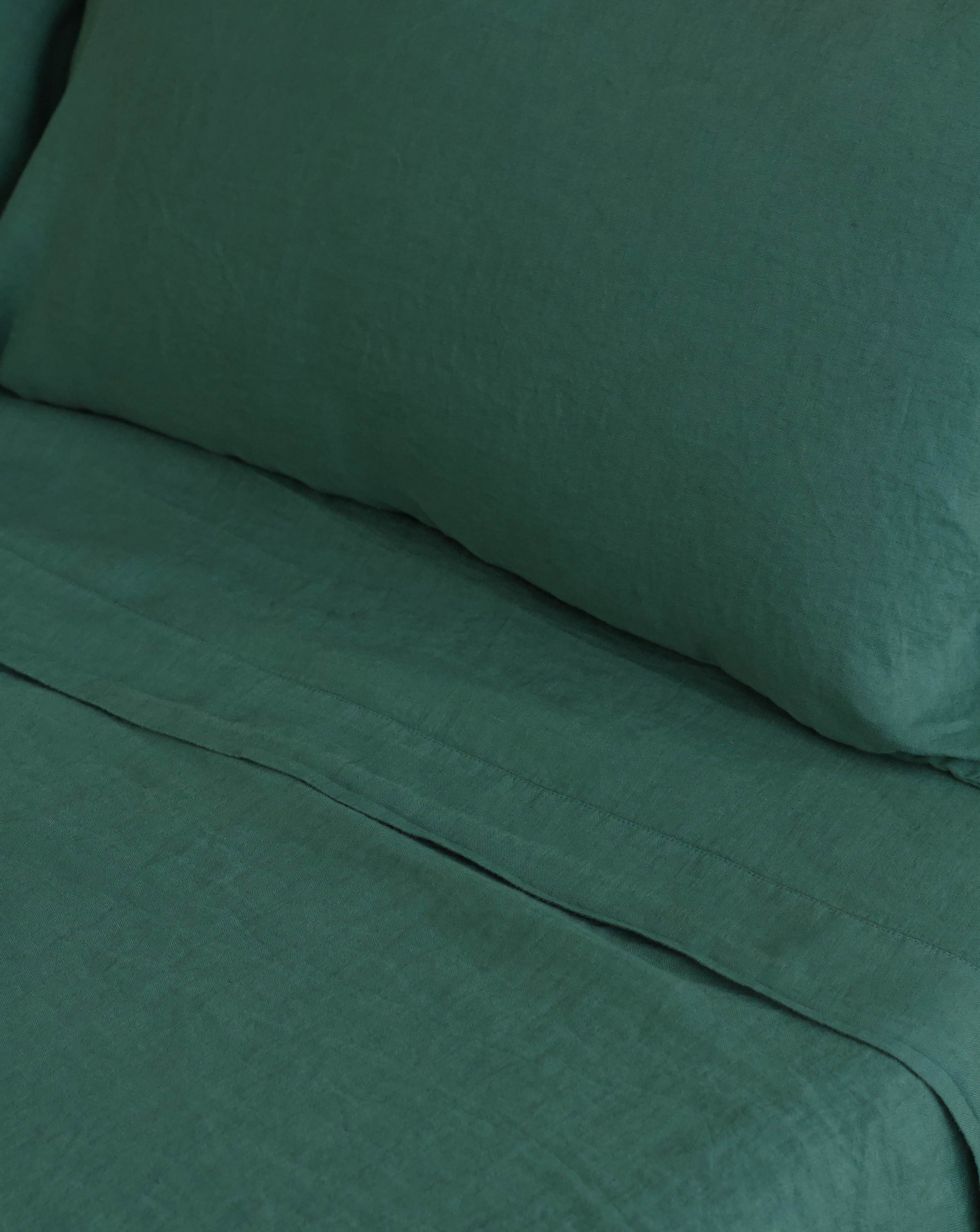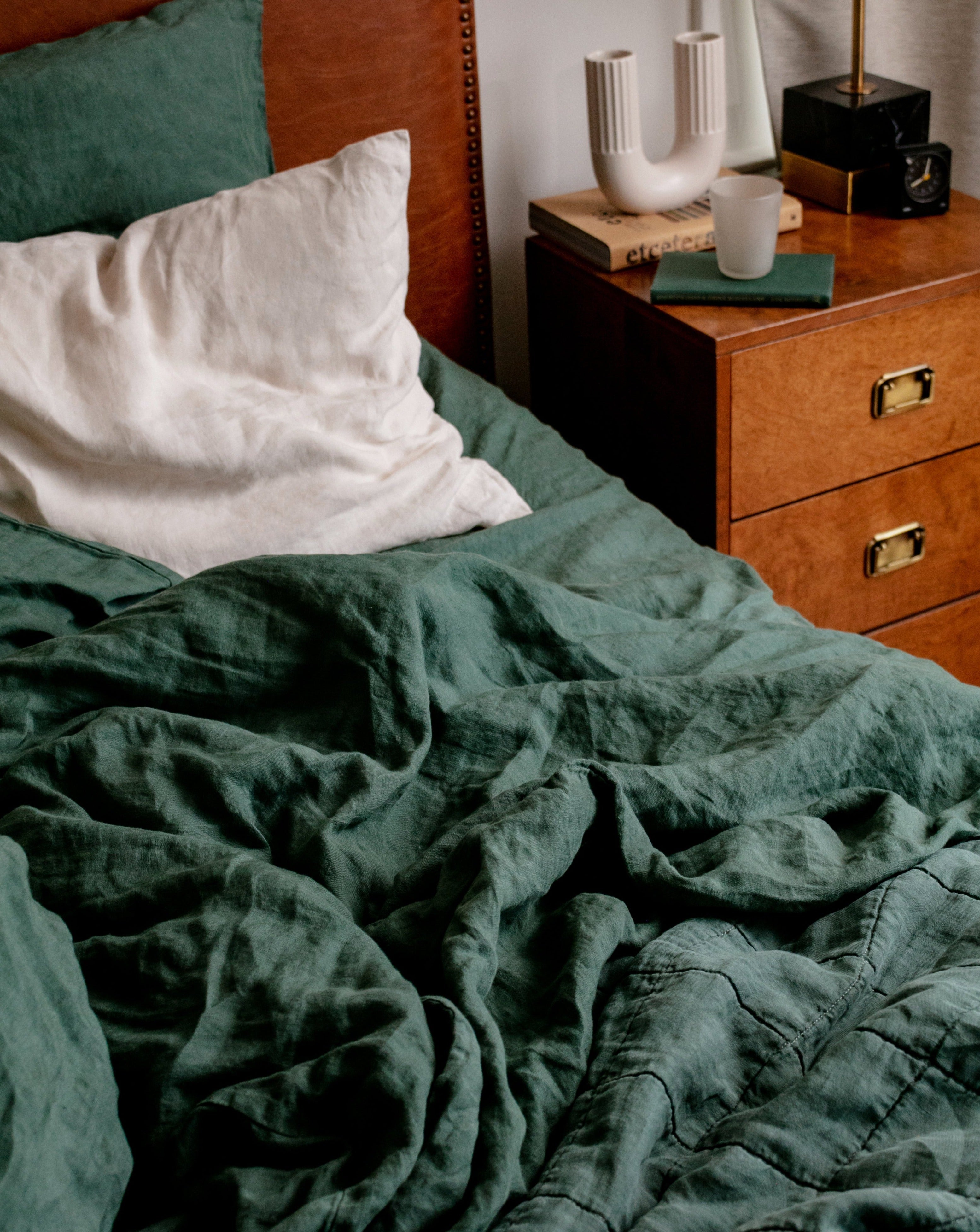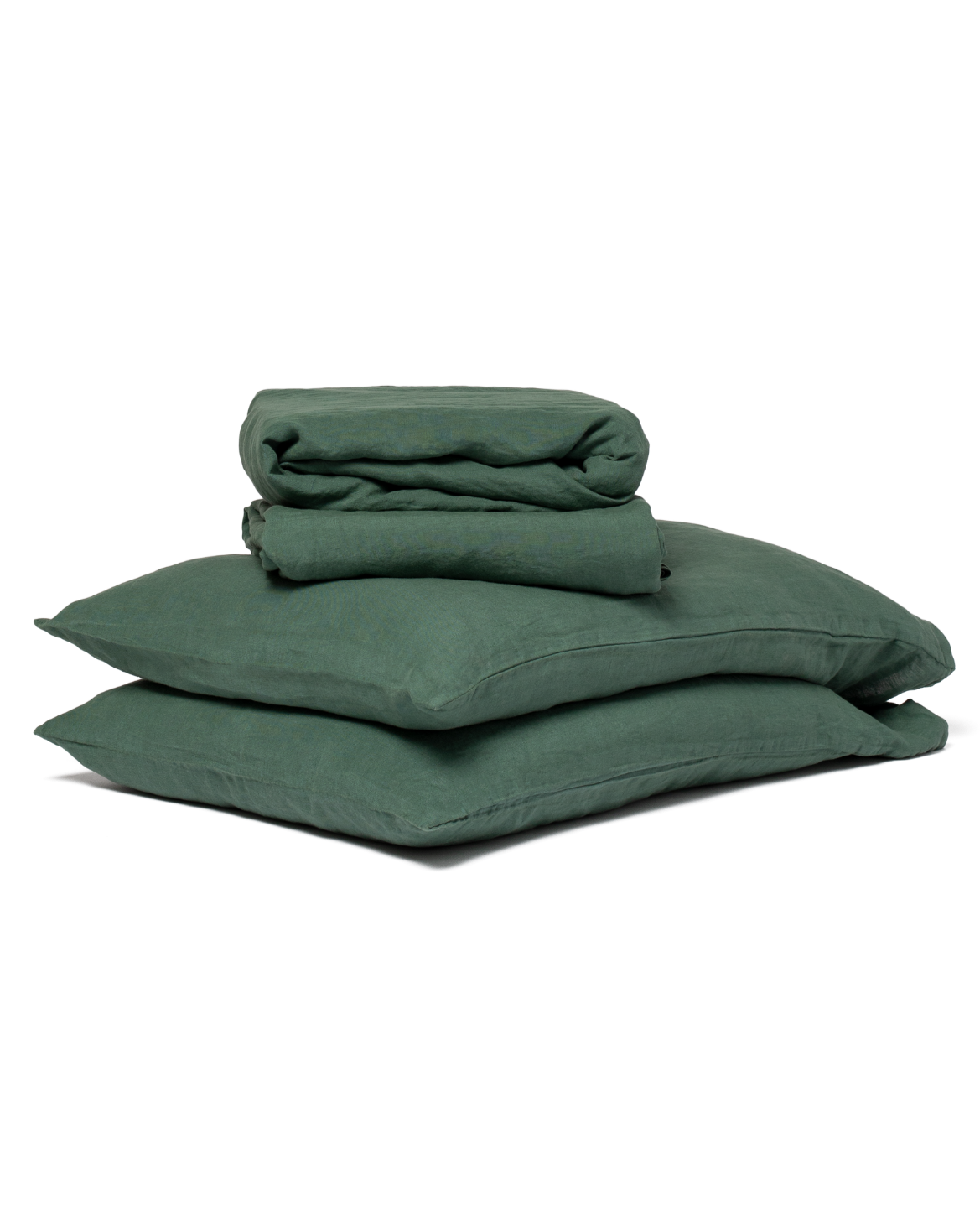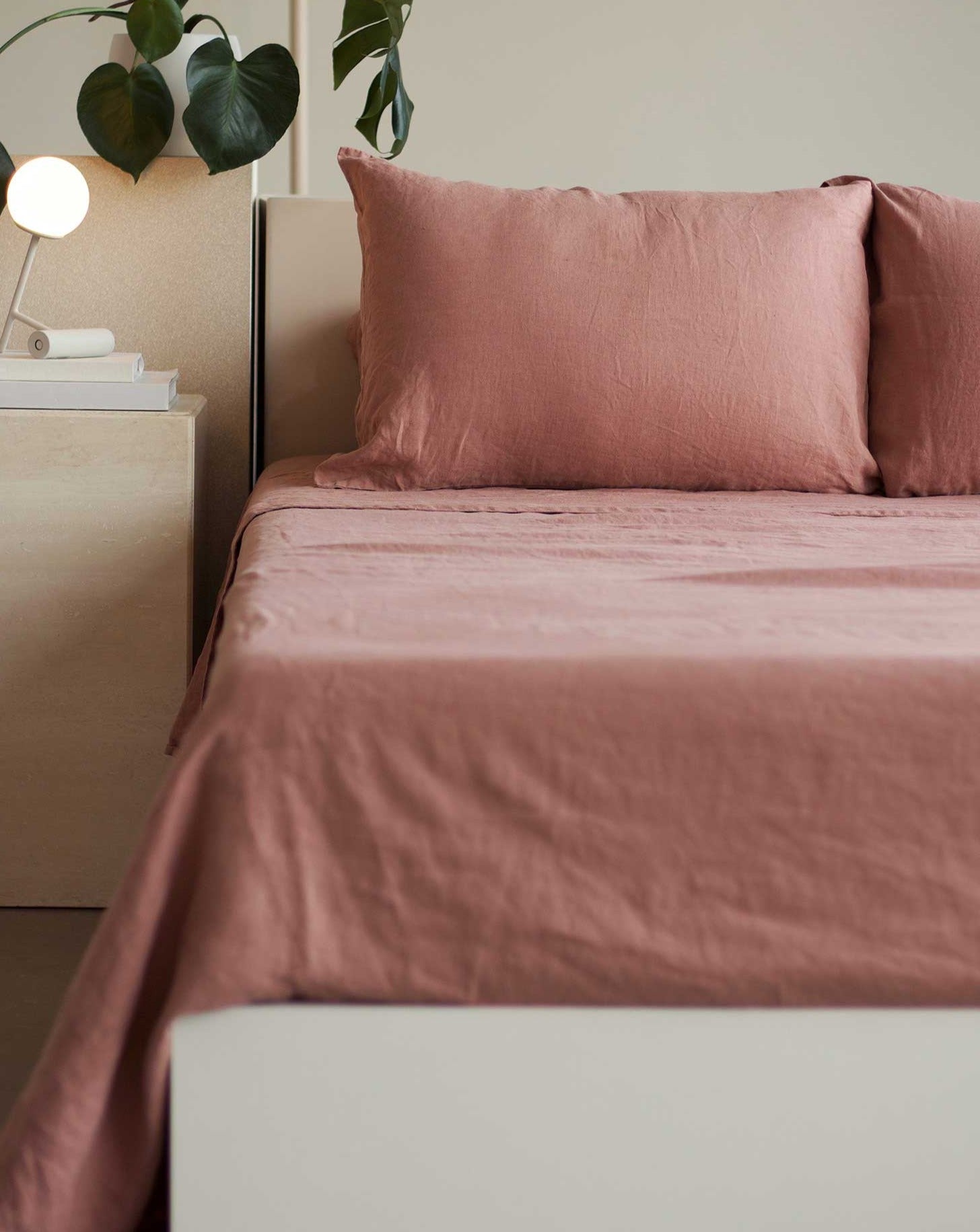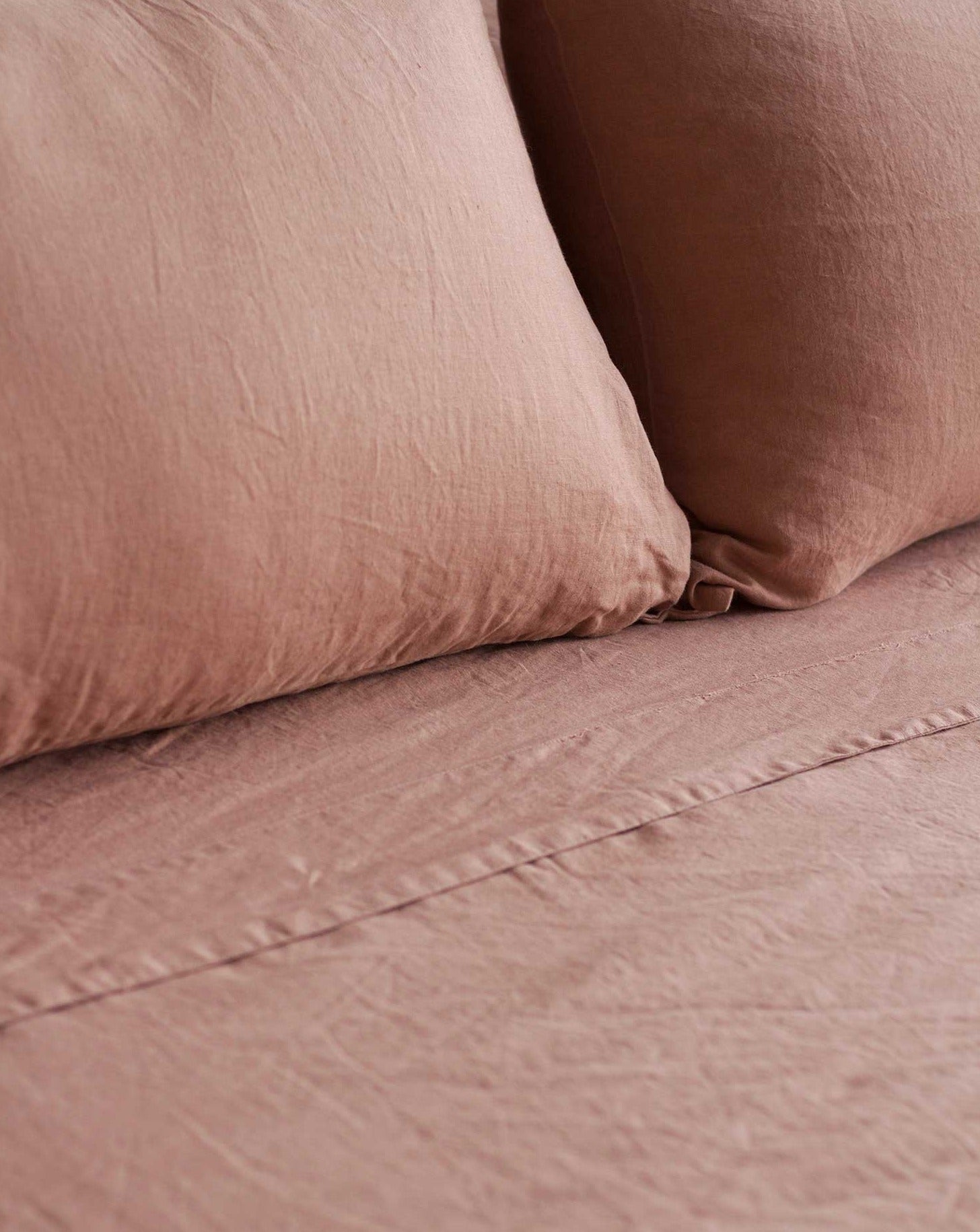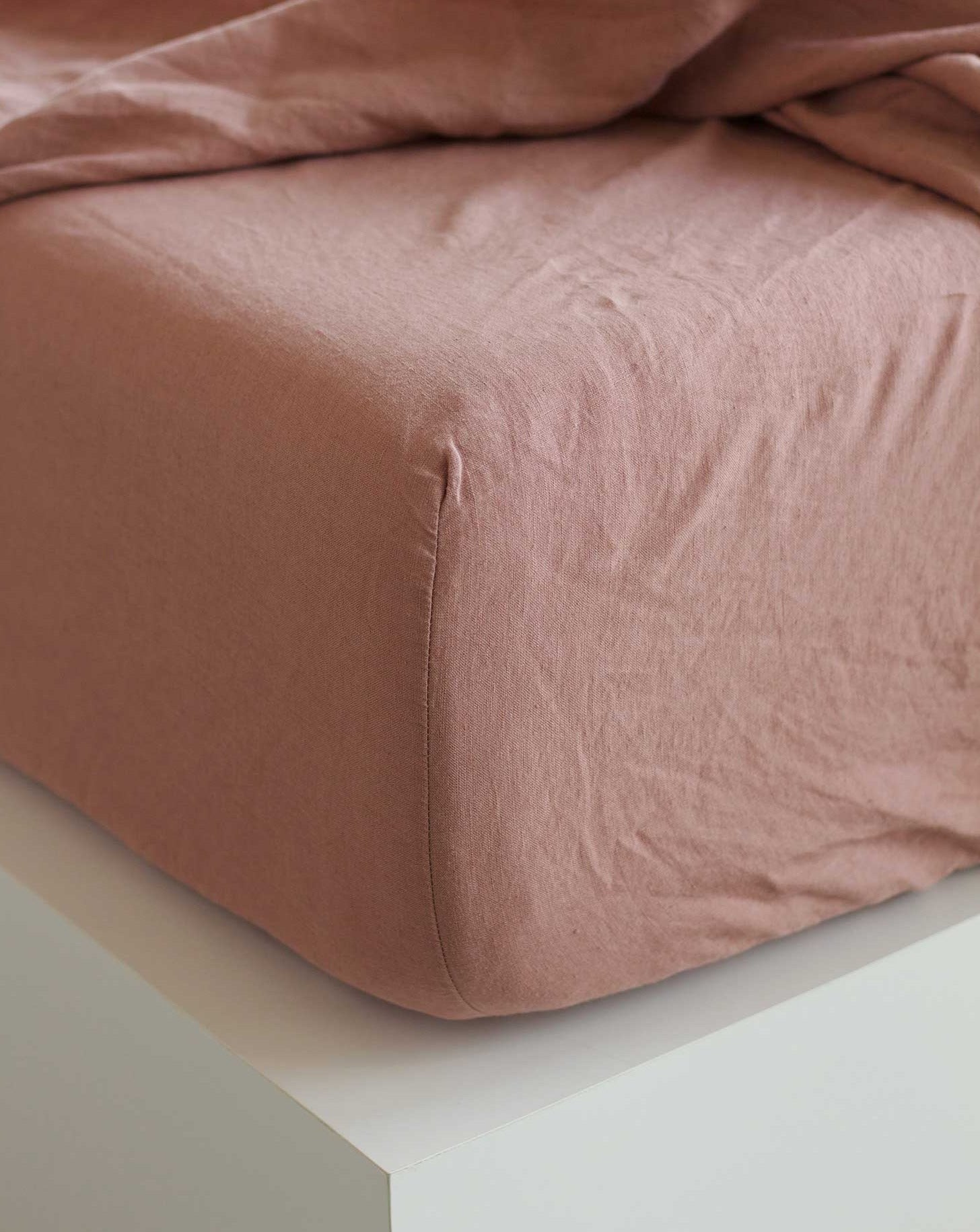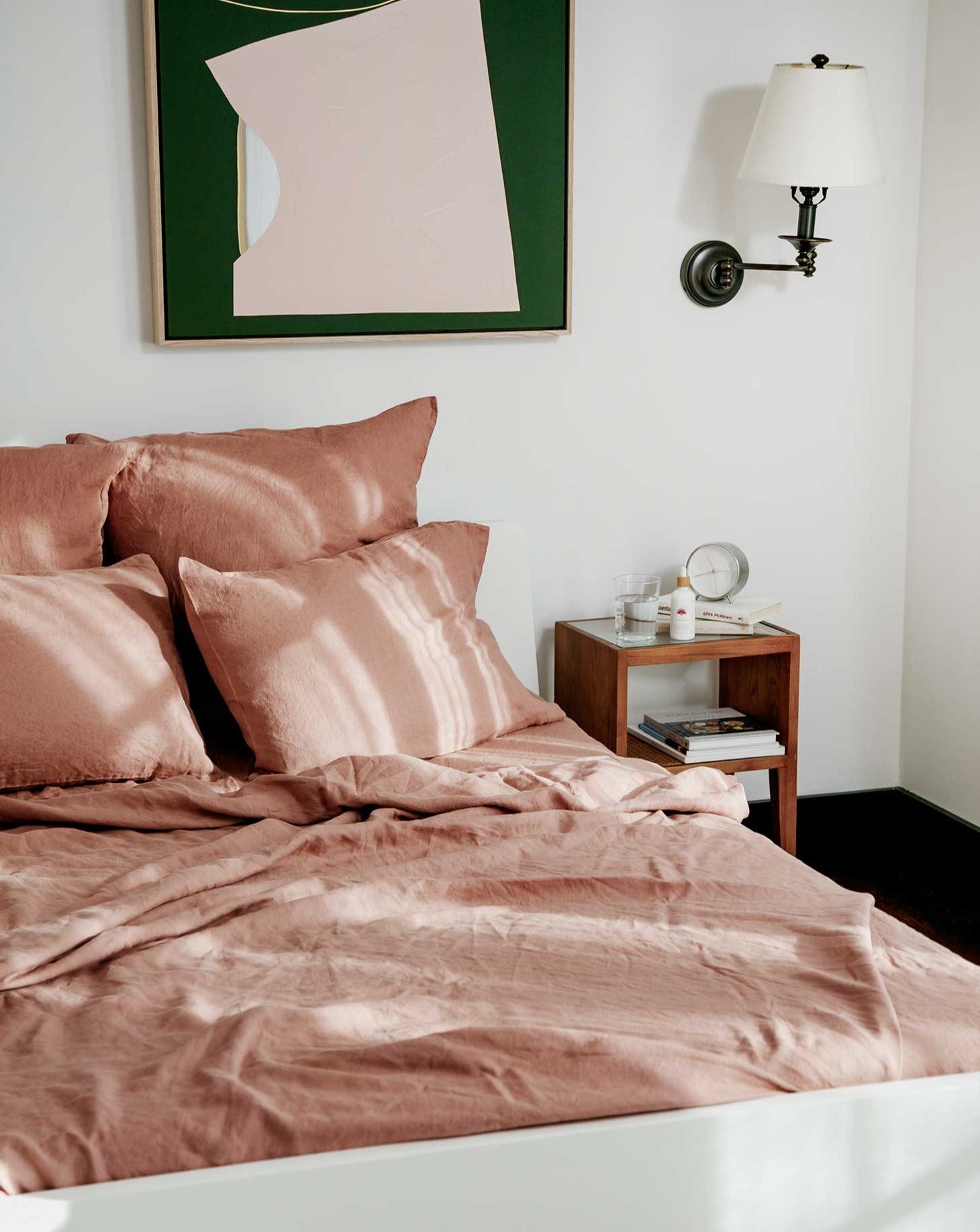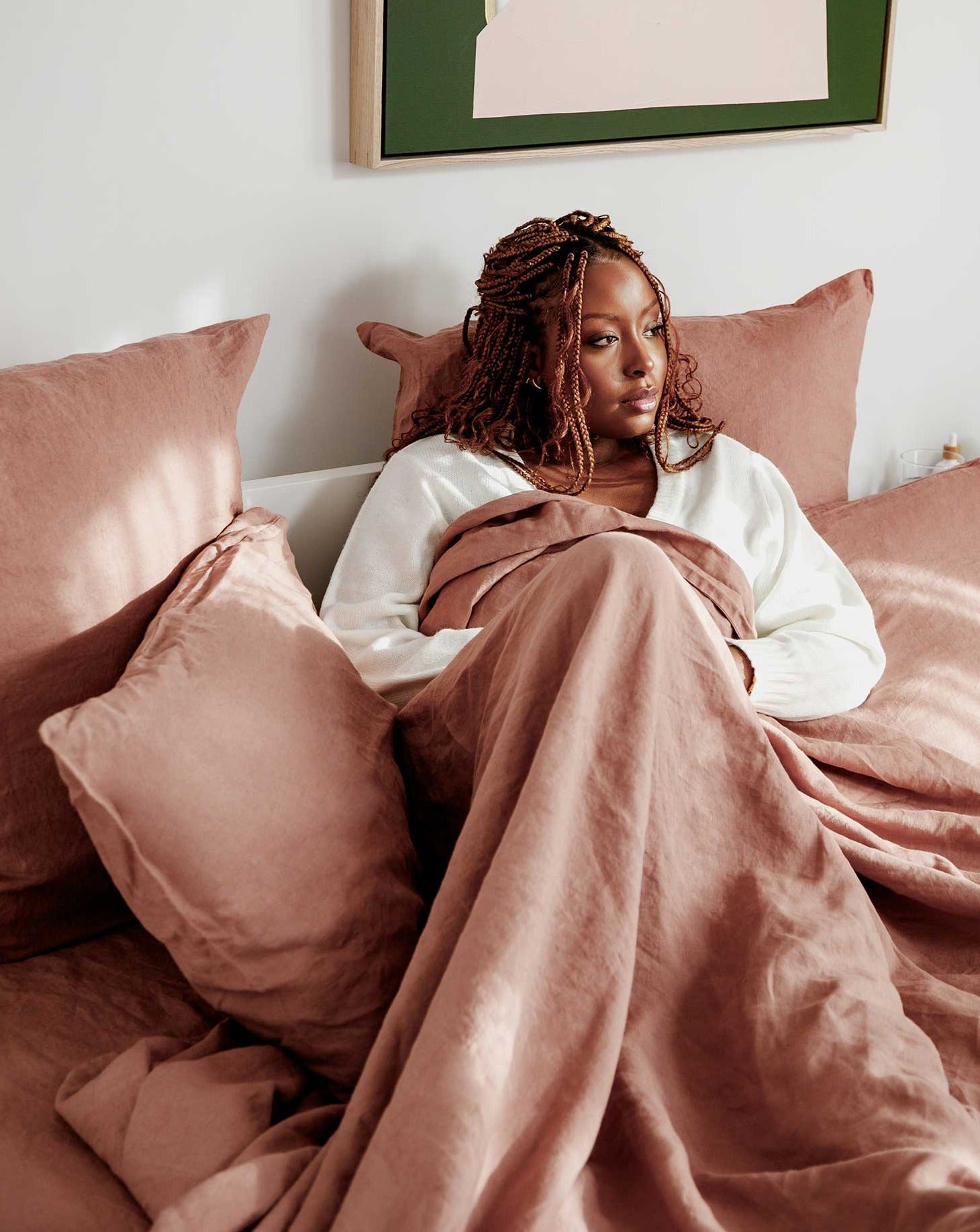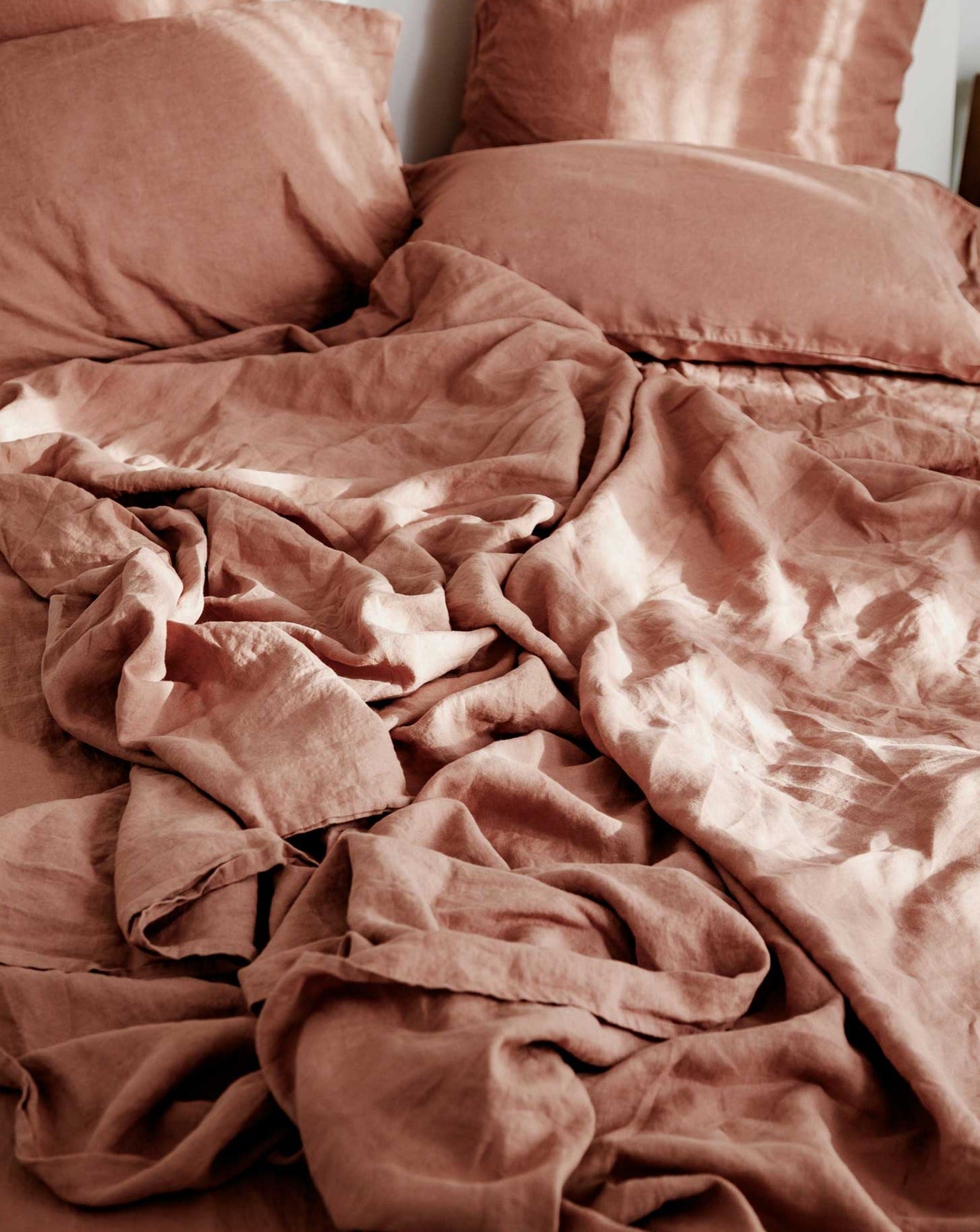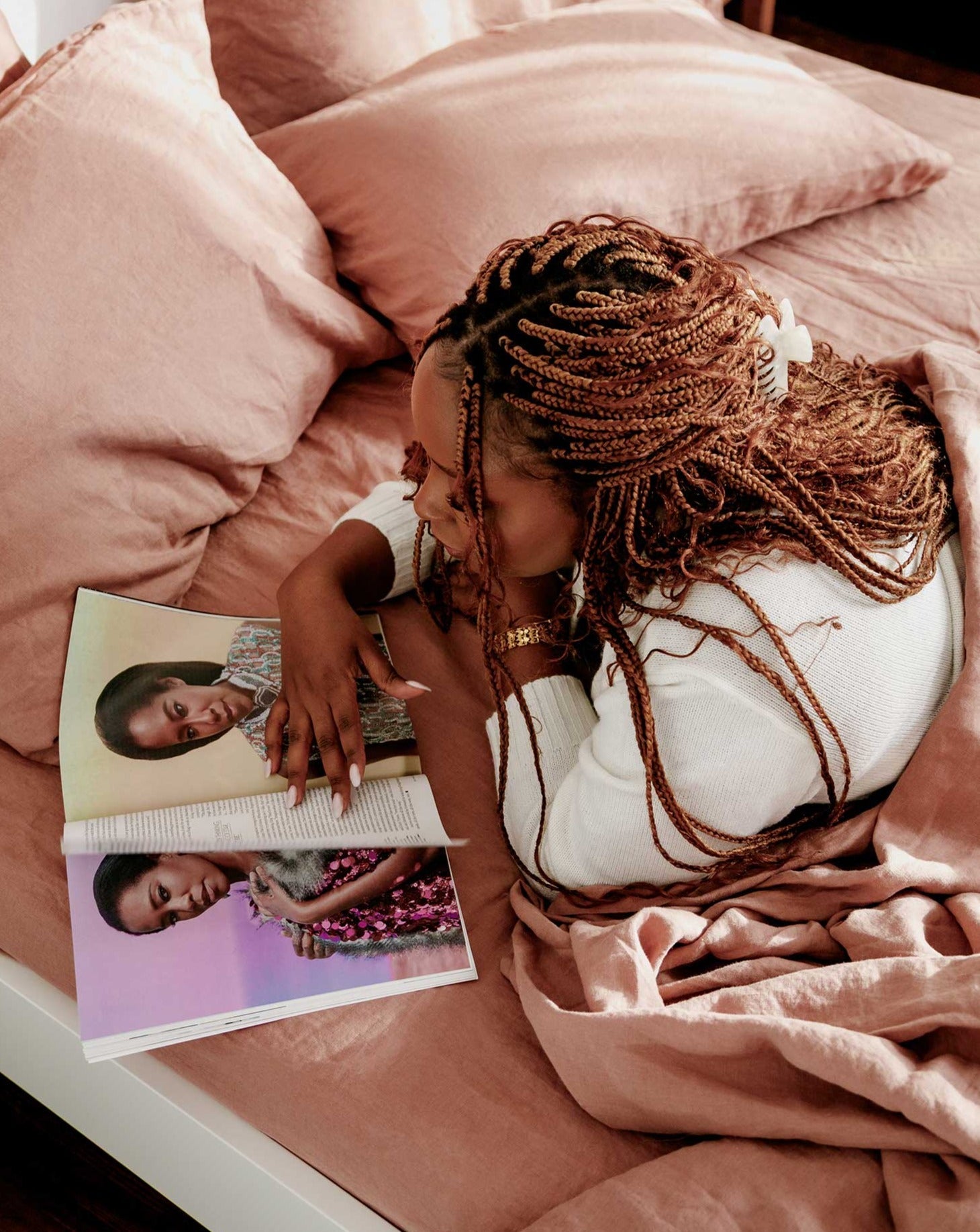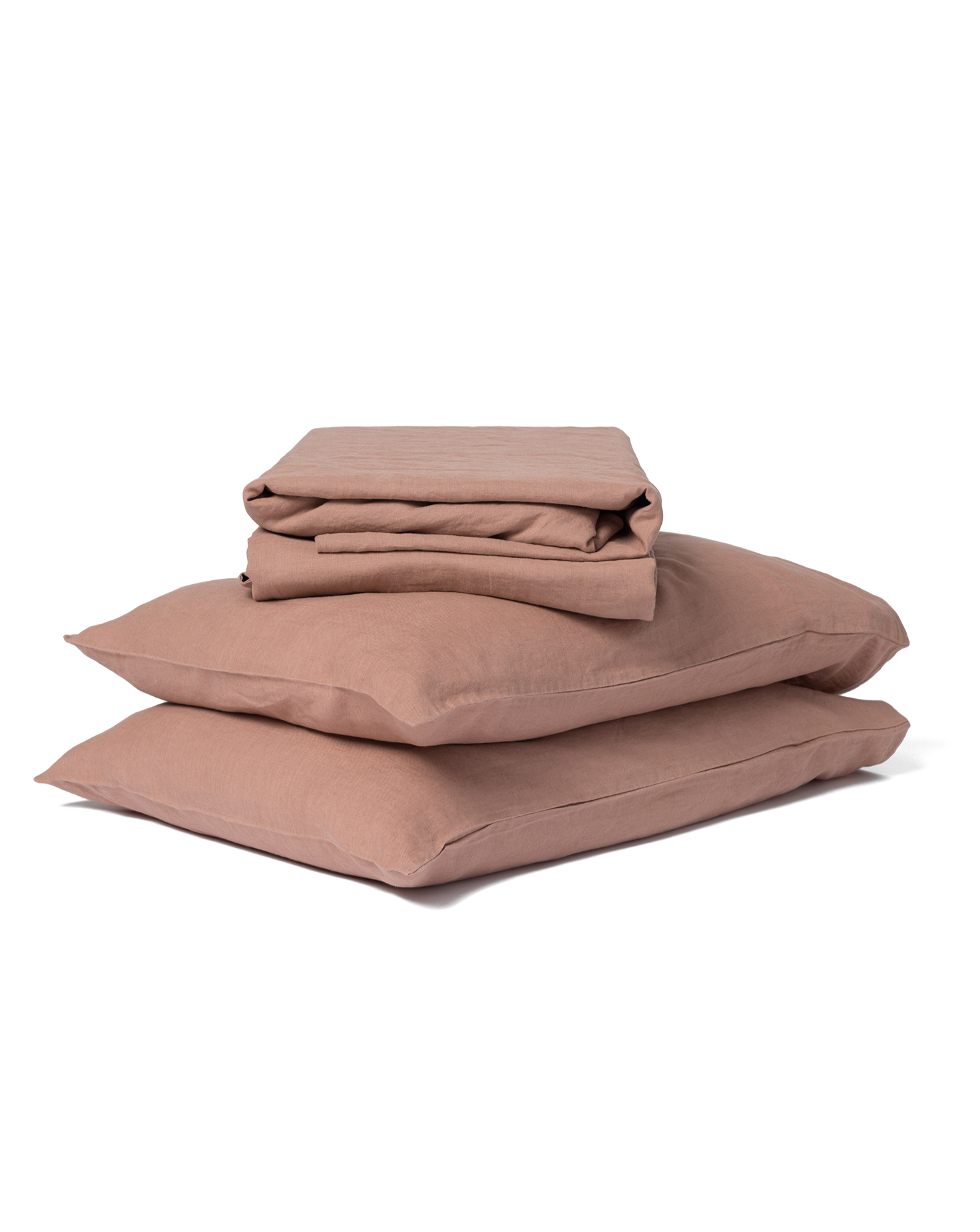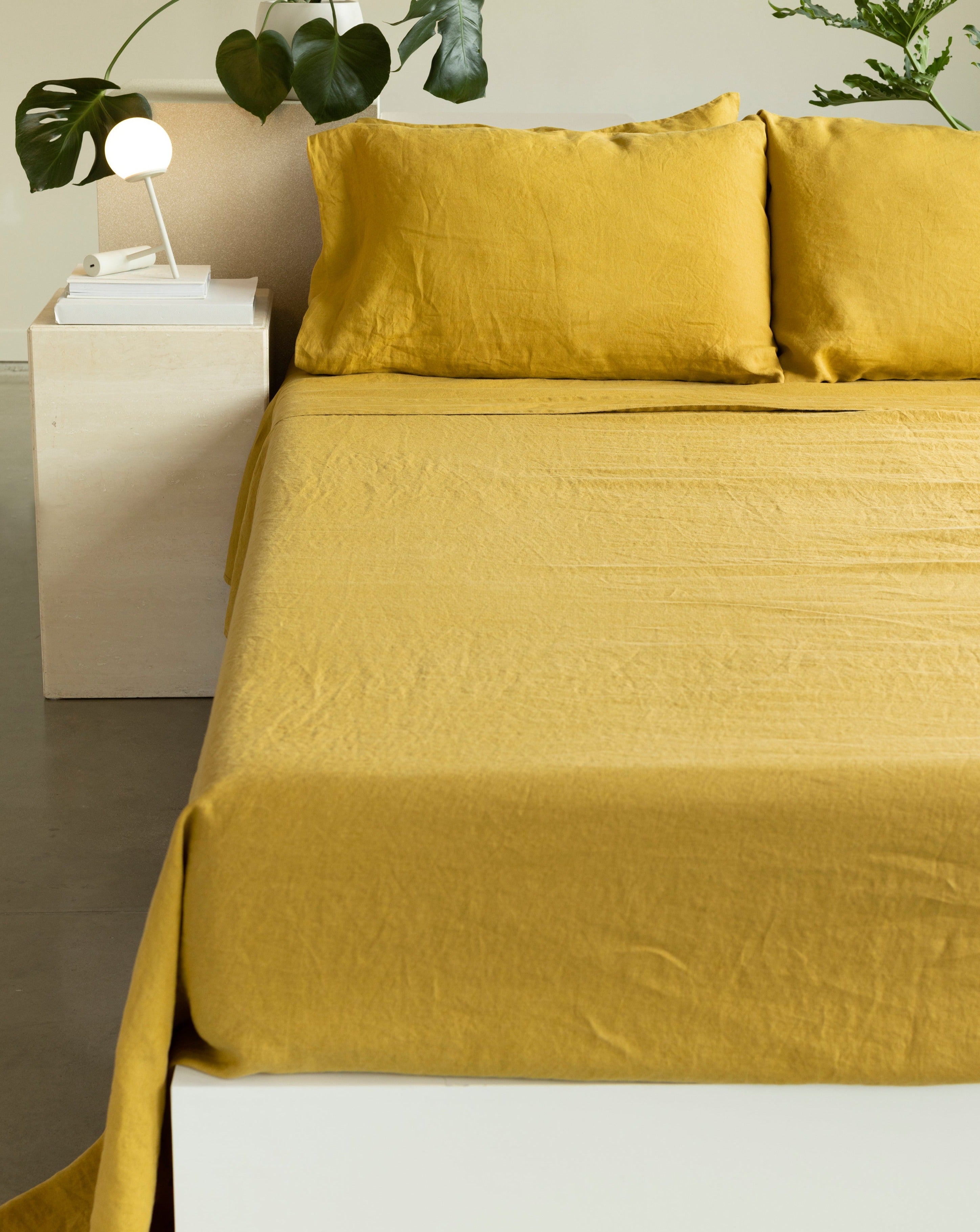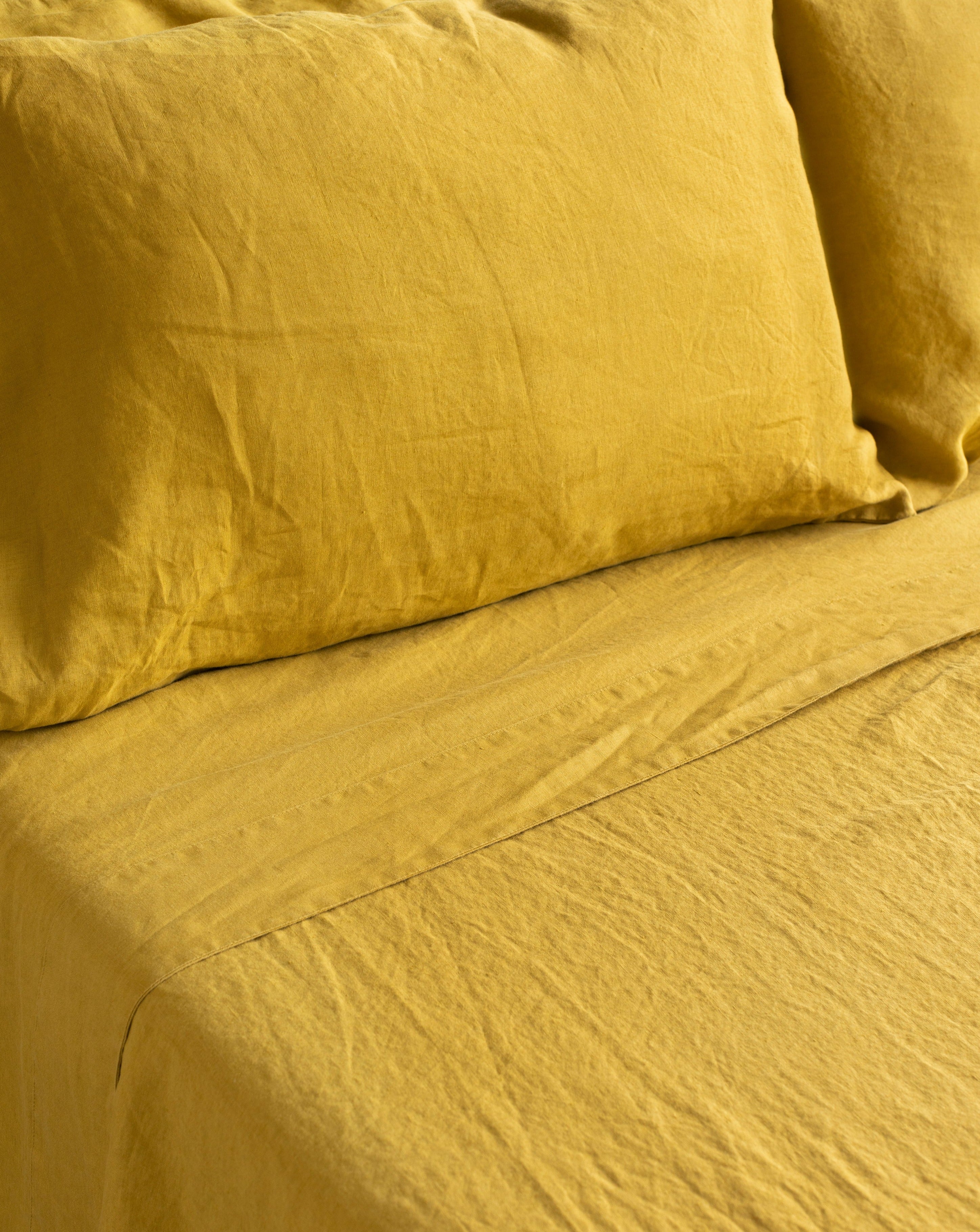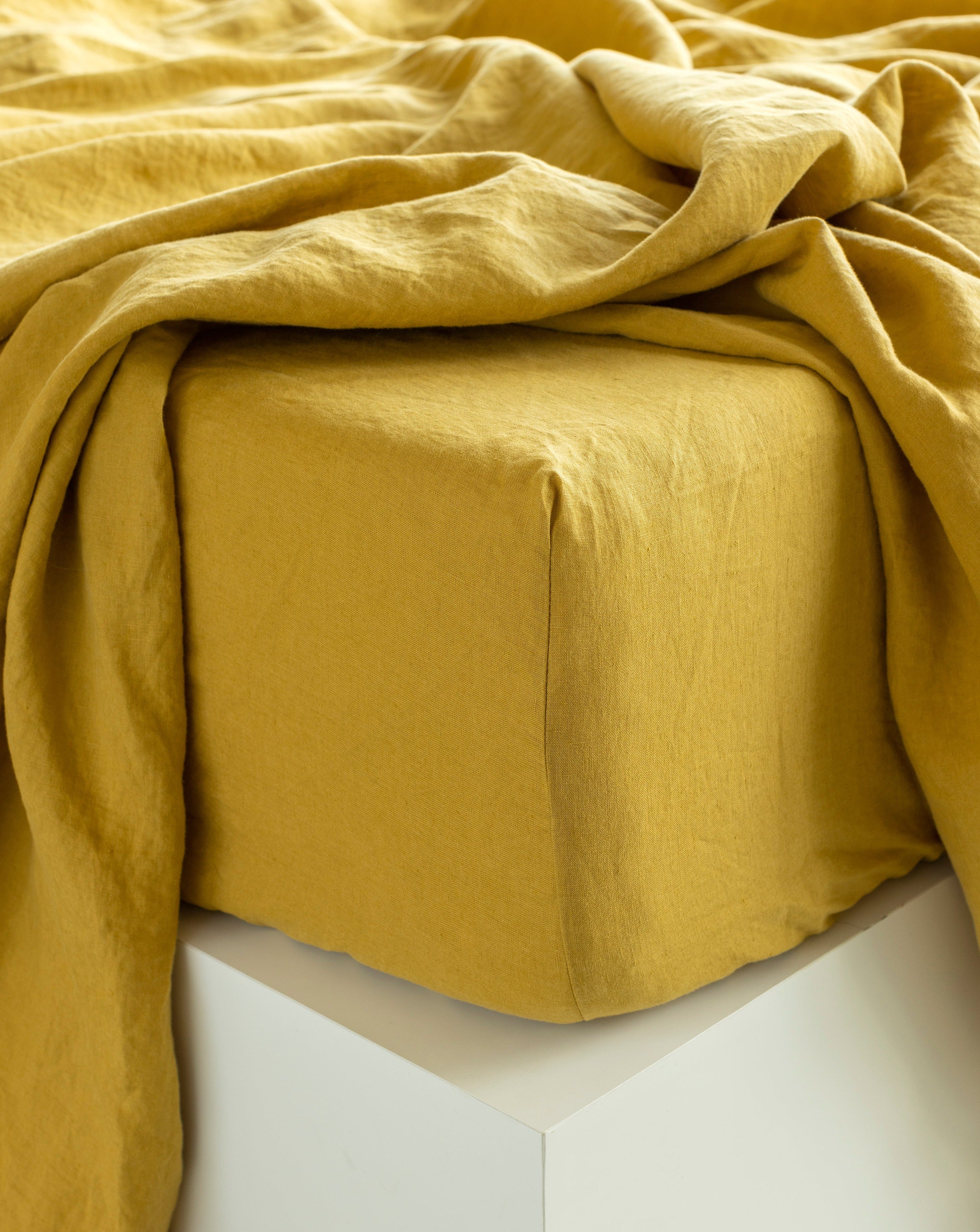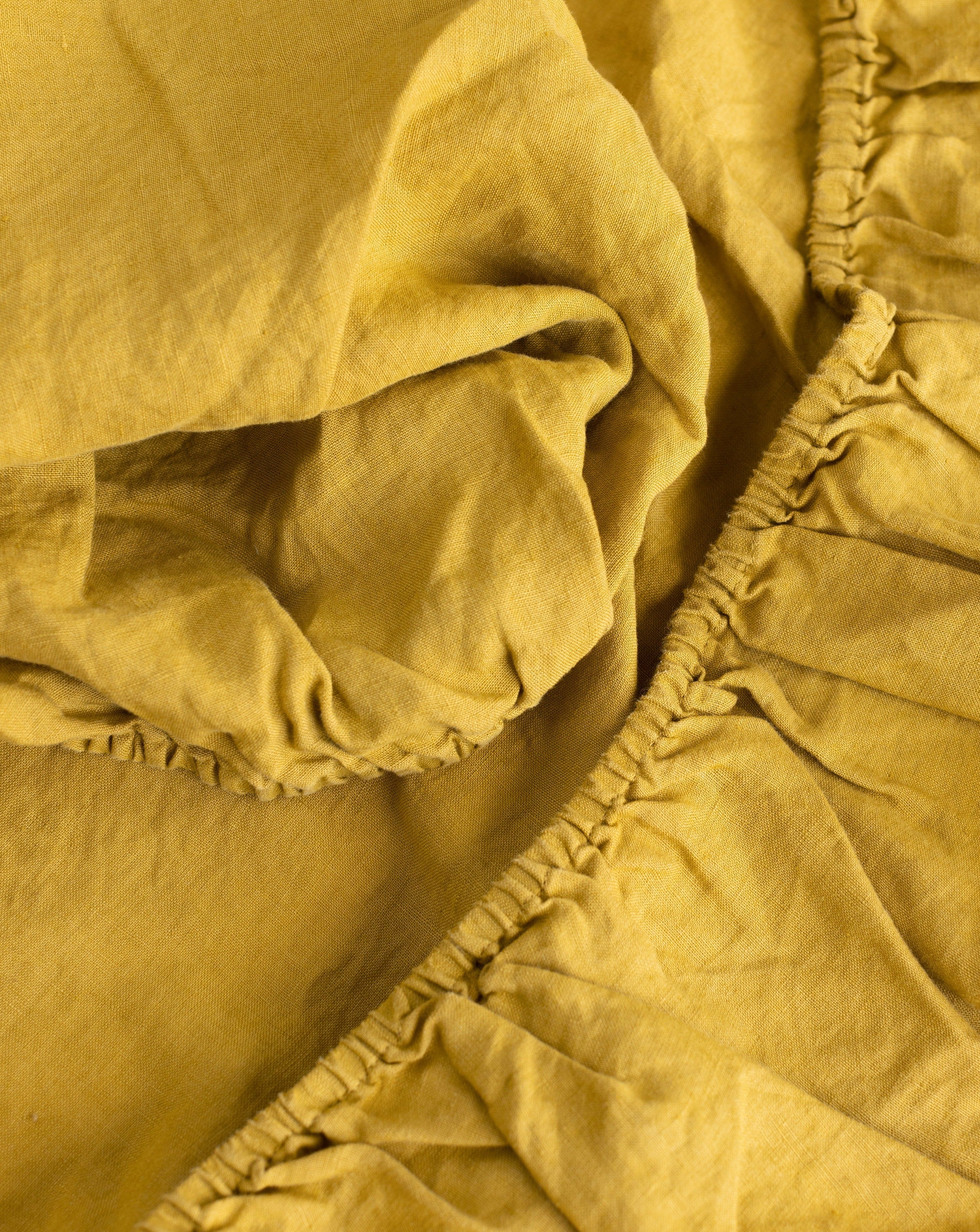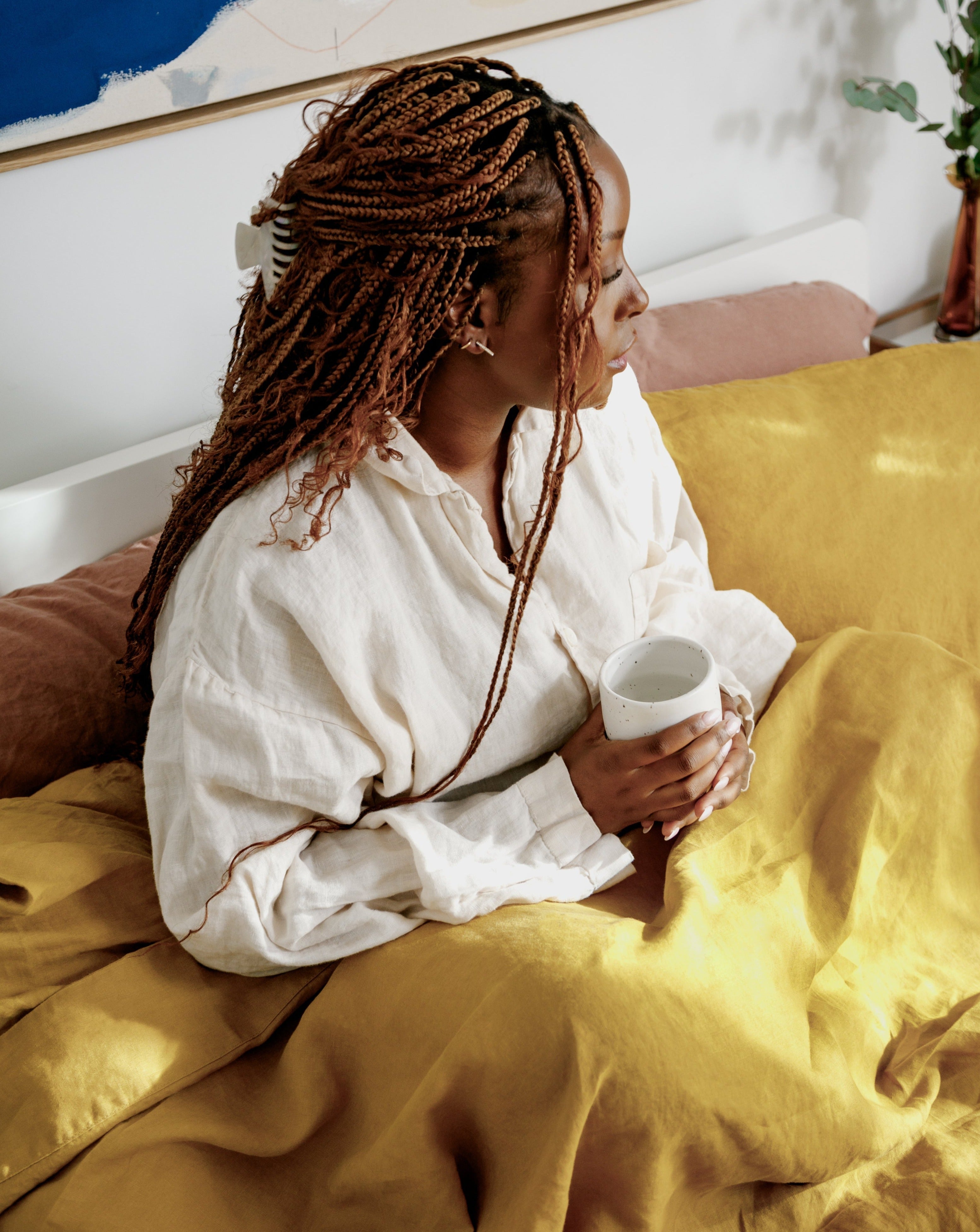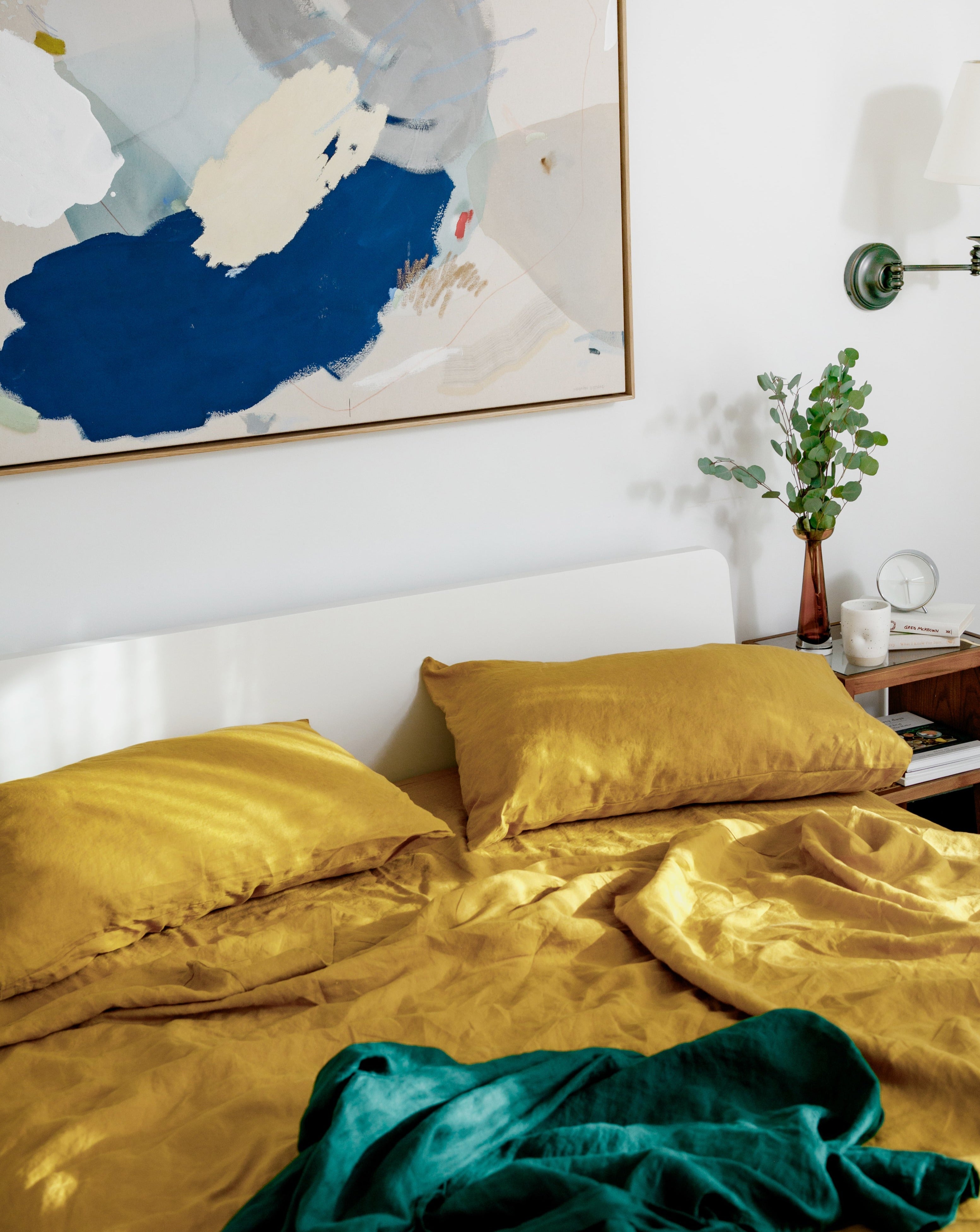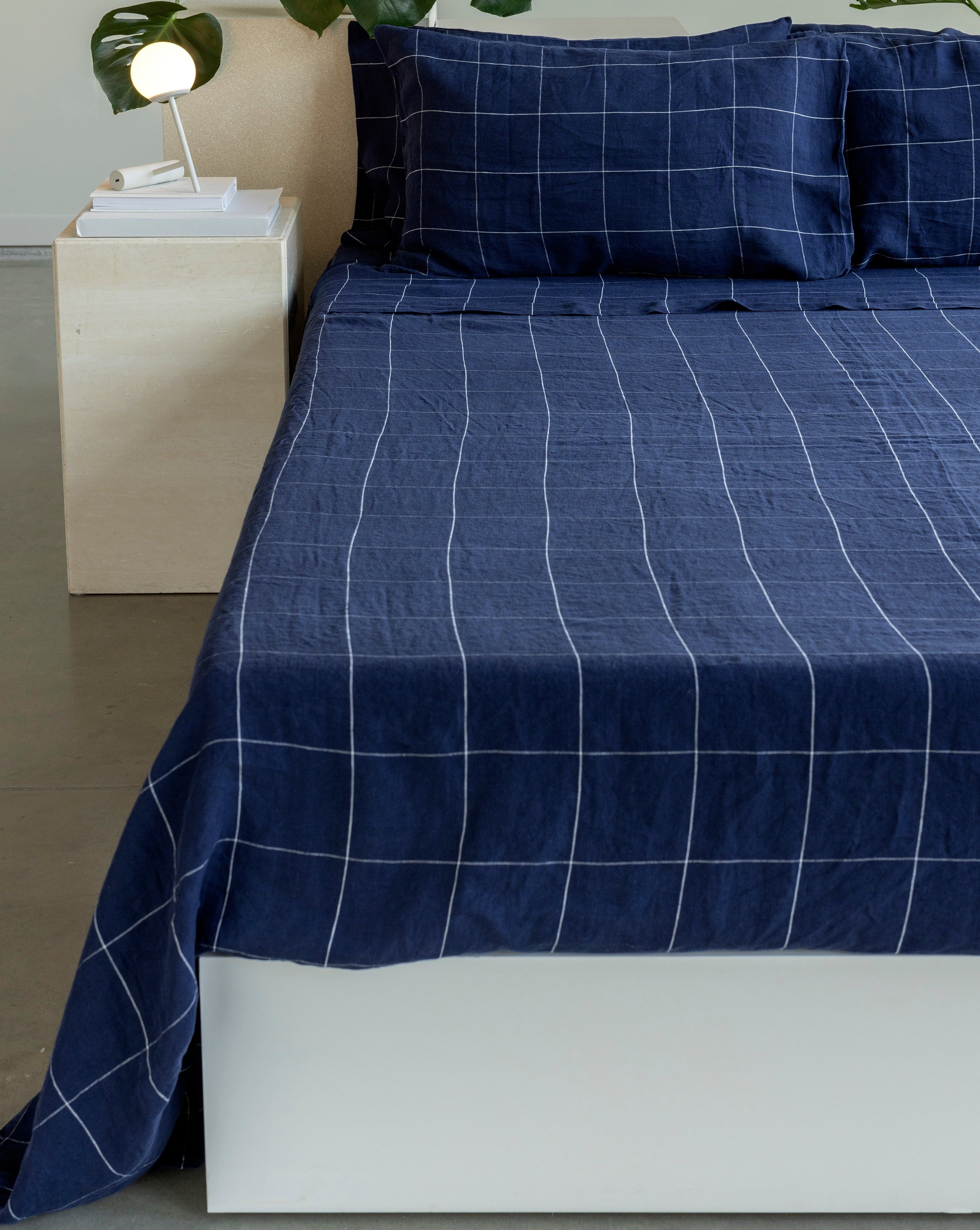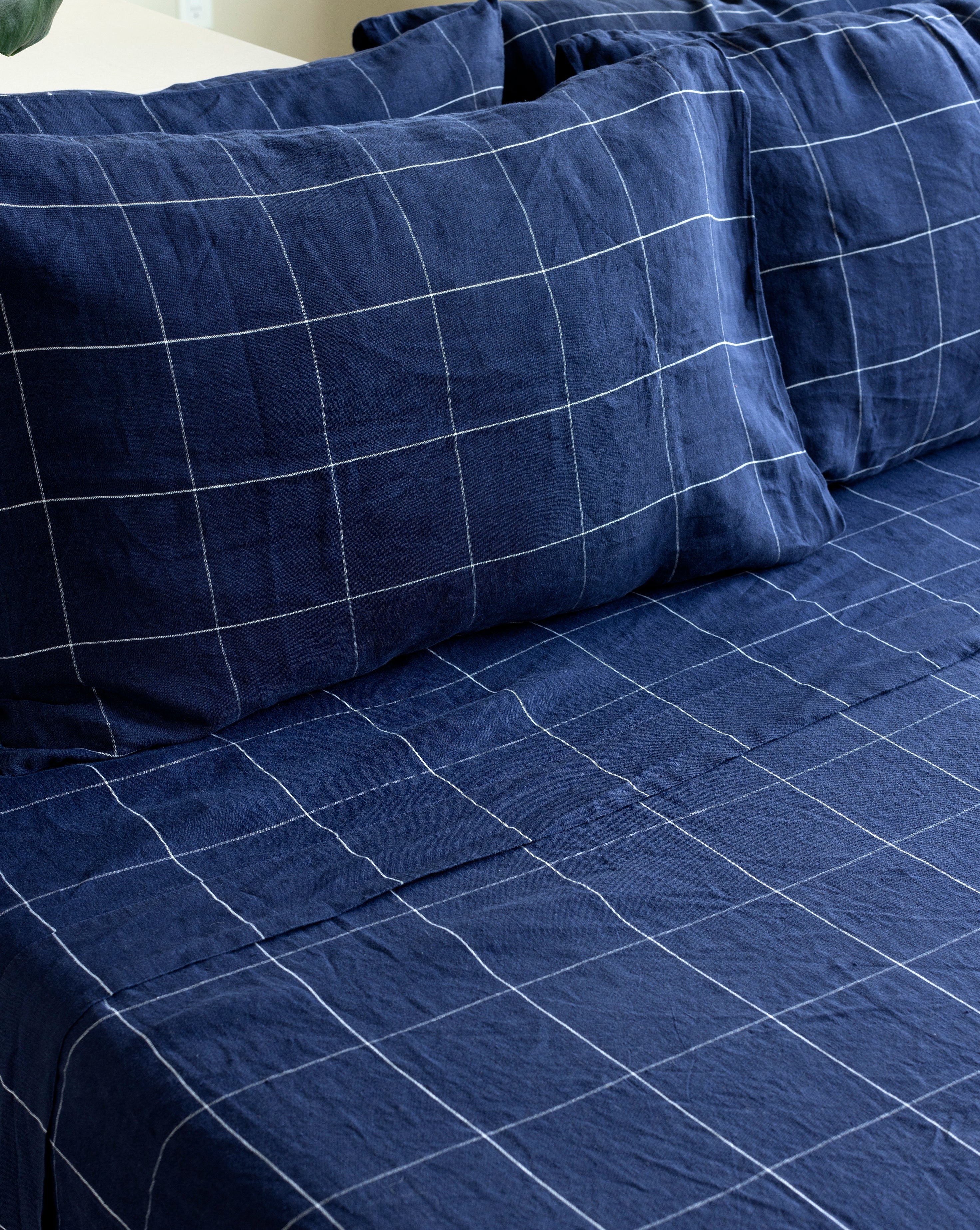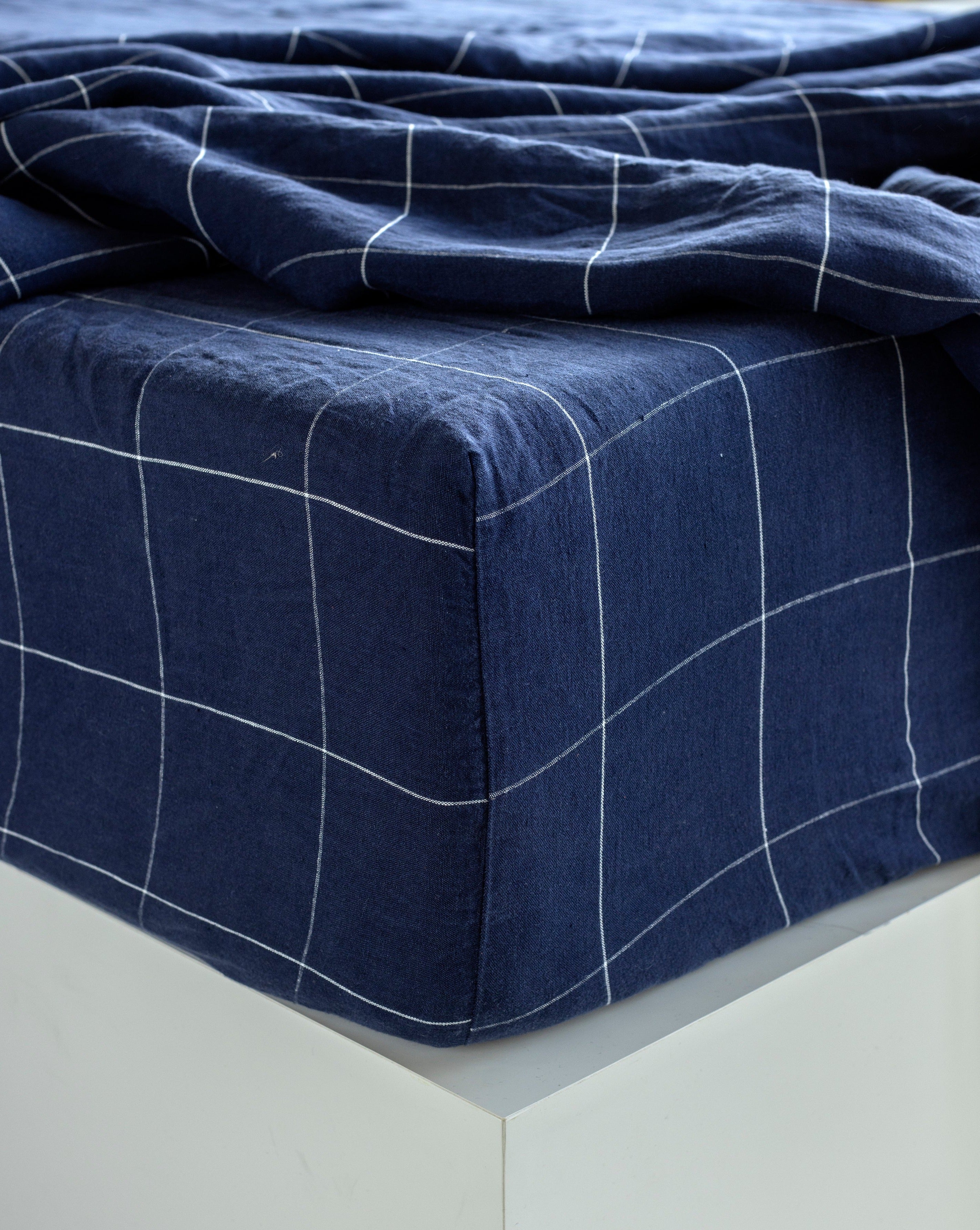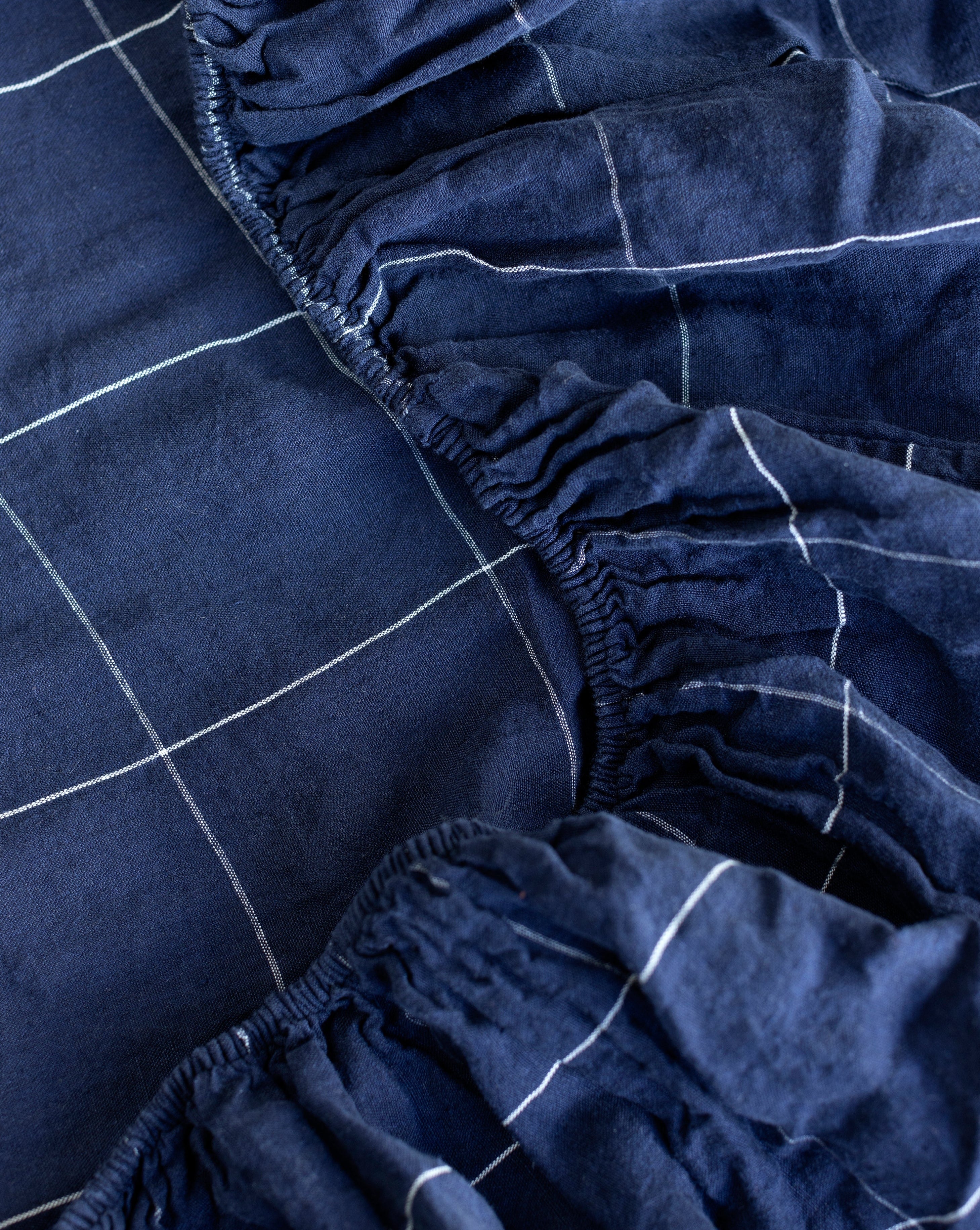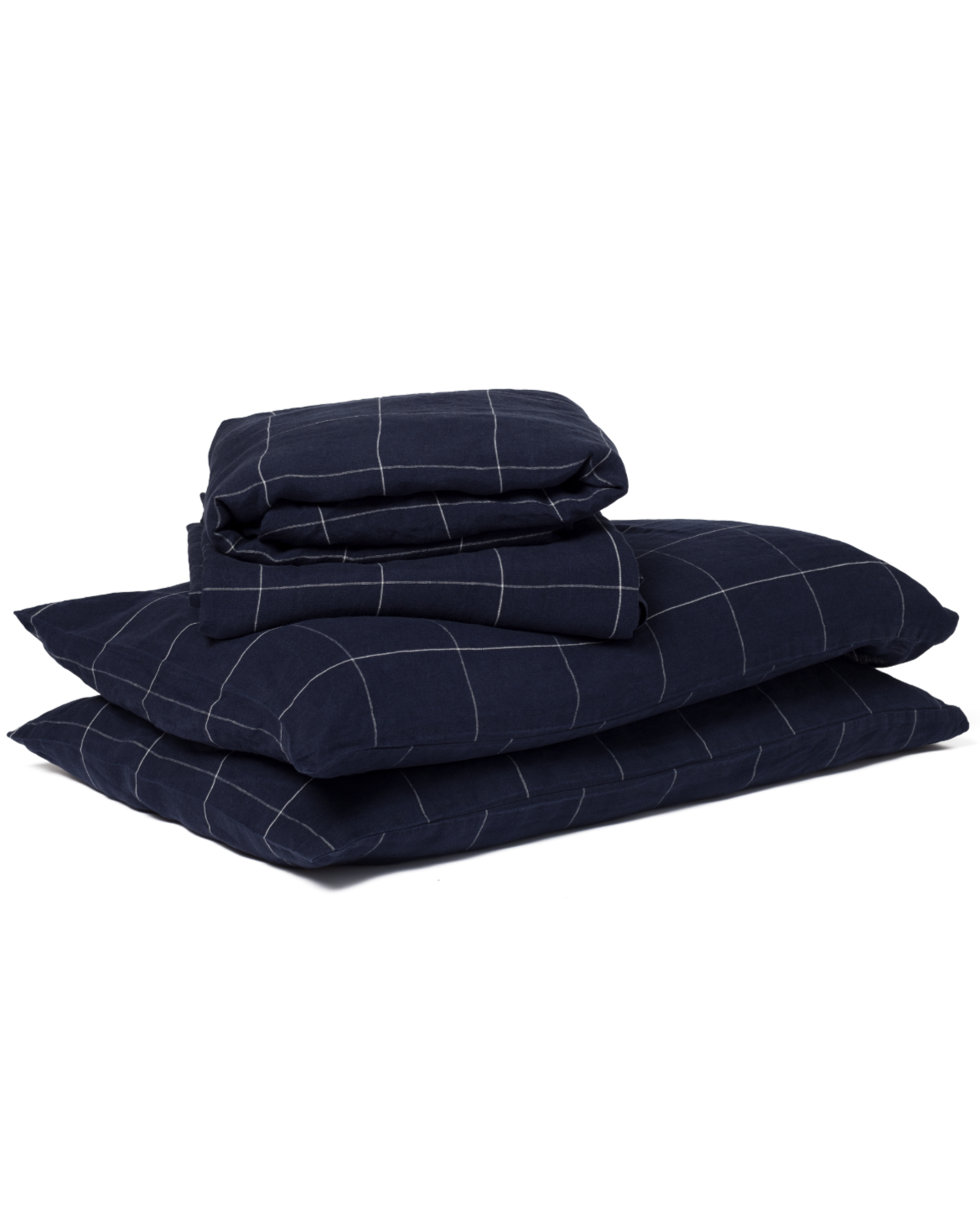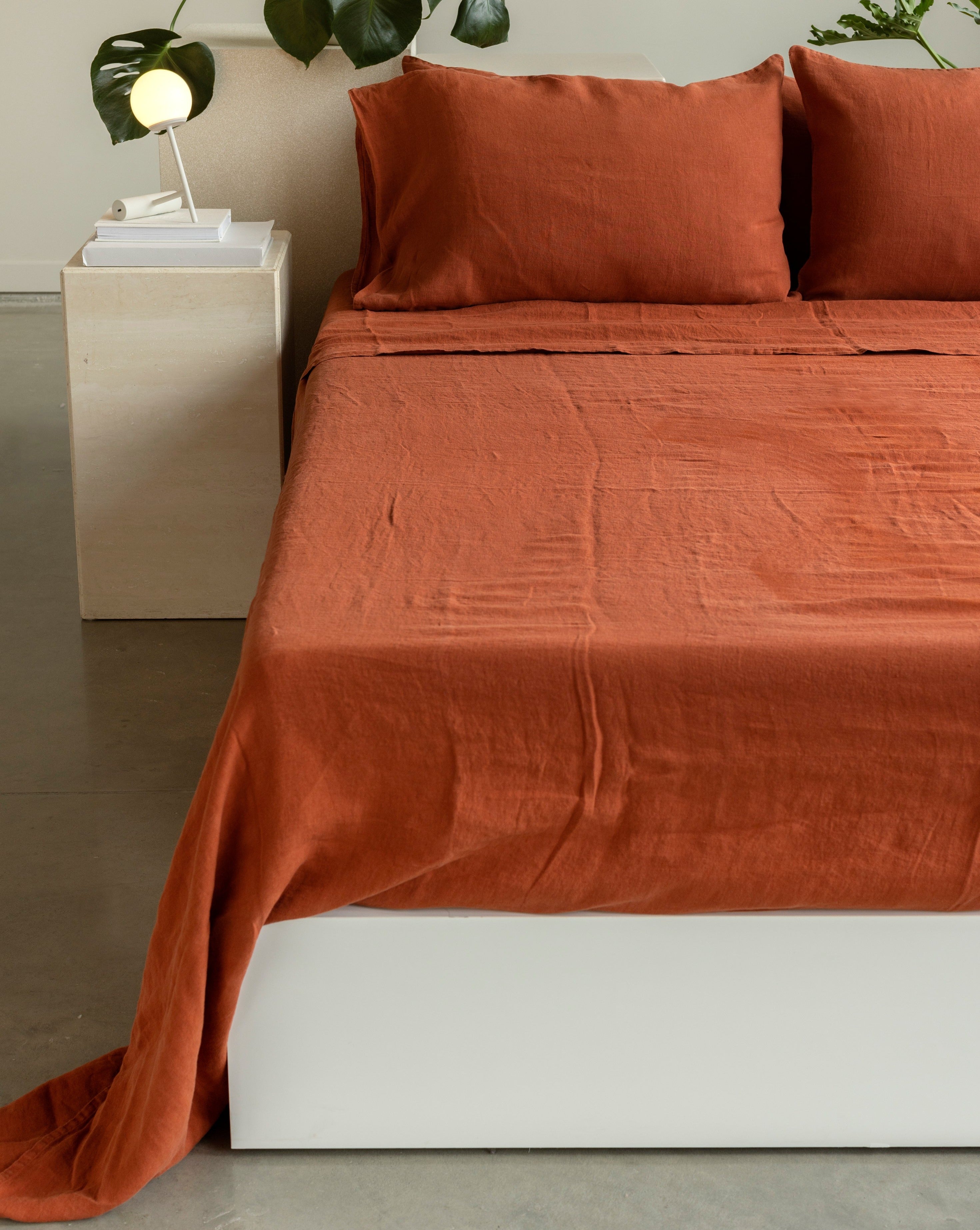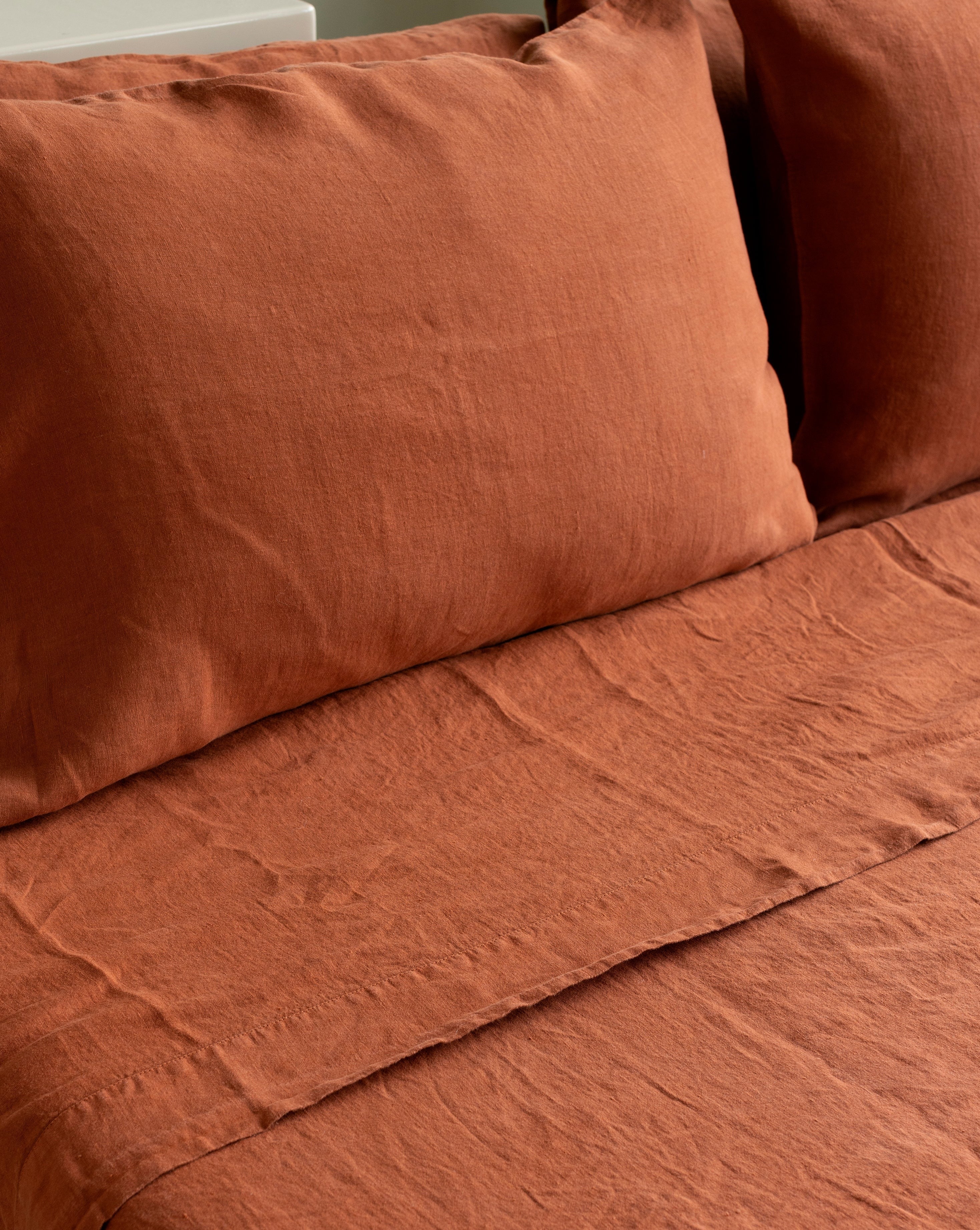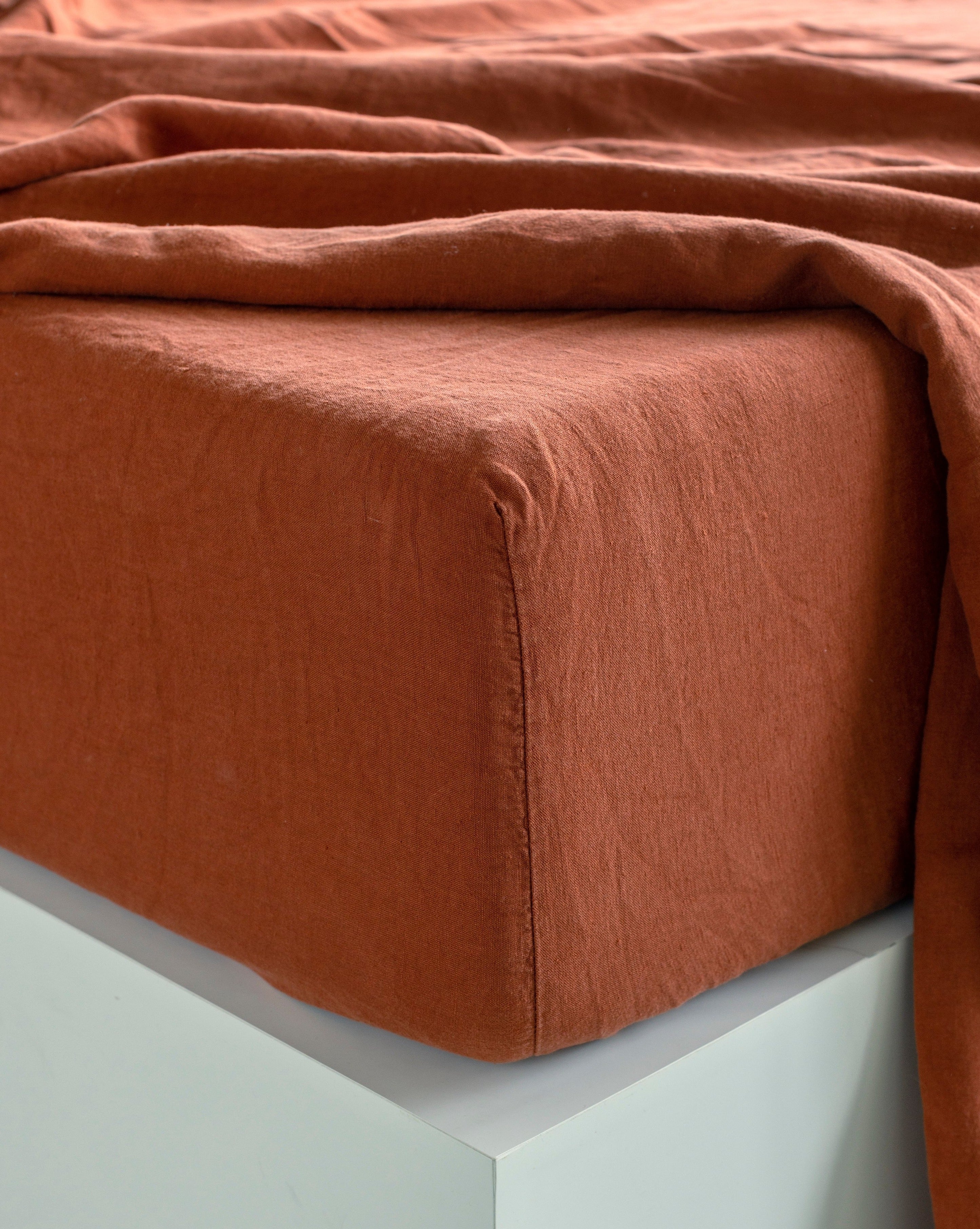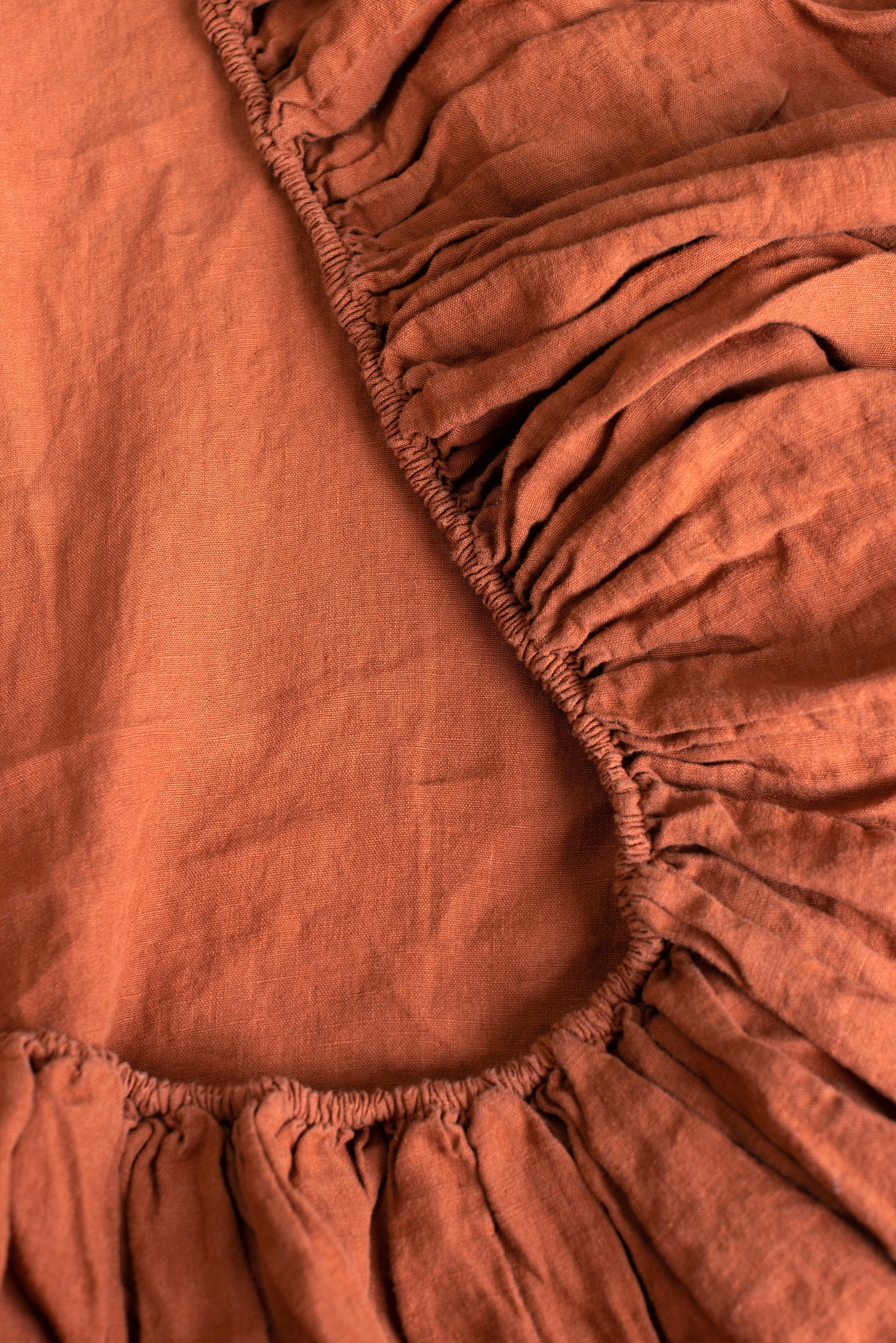 This set turns making your bed into a special occasion. Go ahead, pop the bubbly. 
what's included:
Fitted sheet, fully elasticized for a snug fit 
Flat sheet, optimal for next-level adulting
2 pillowcases, embraced by an envelope closure 
*Psst: The Twin Sheet Set comes with 1 standard pillowcase, The Queen Set comes with 2 Queen-size pillowcases and The King Set comes with 2 King size pillowcases. 
Our 30 day guarantee
If you're not 100% sure about your linen, you don't have to decide right away. Take a few nights to think about it. Our 30-Night Sleep-On-It return policy means that if you haven't completely fallen in love, you can reach out to hello@shopwilet.com within 30 nights of your delivery receipt date to begin the return or exchange process.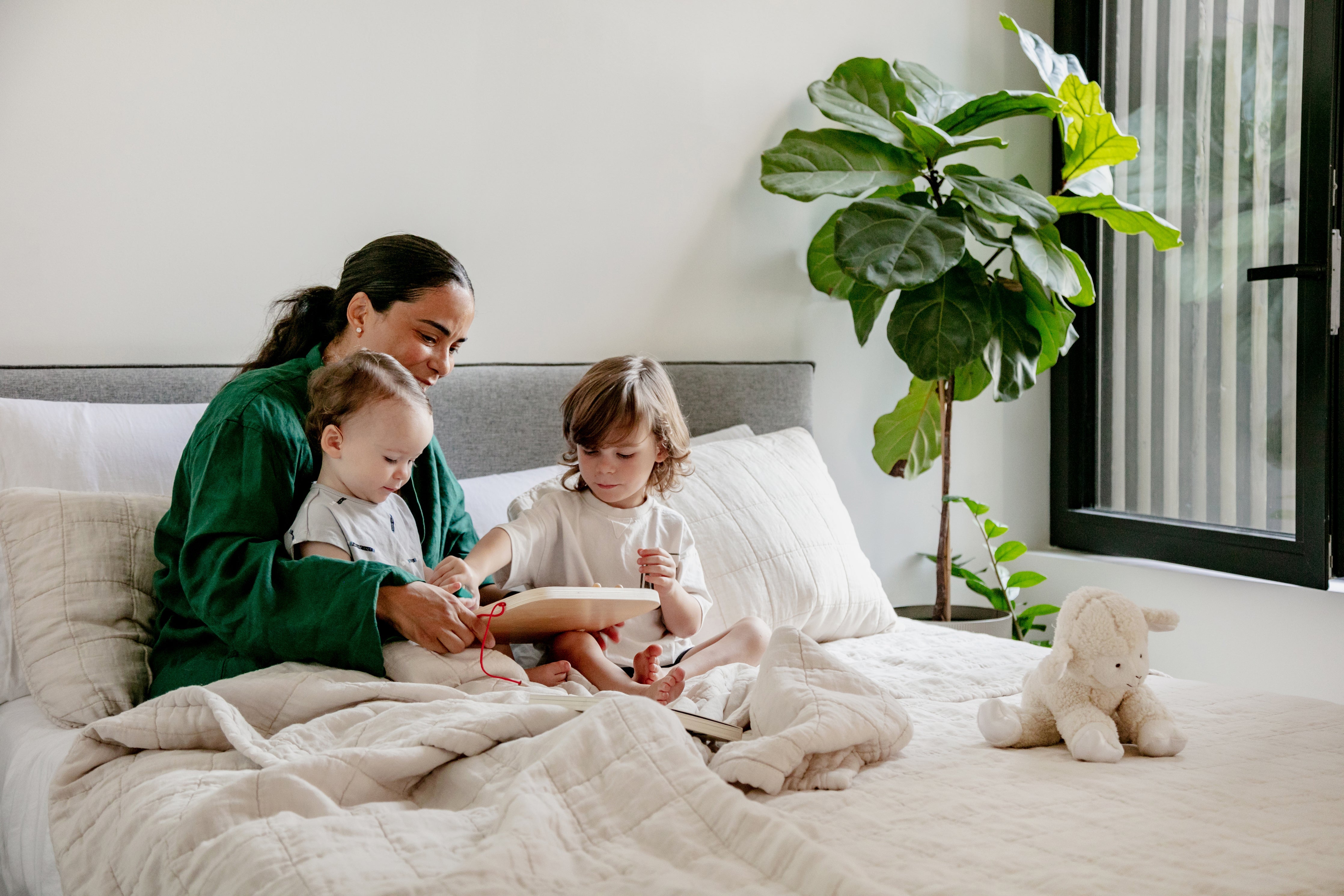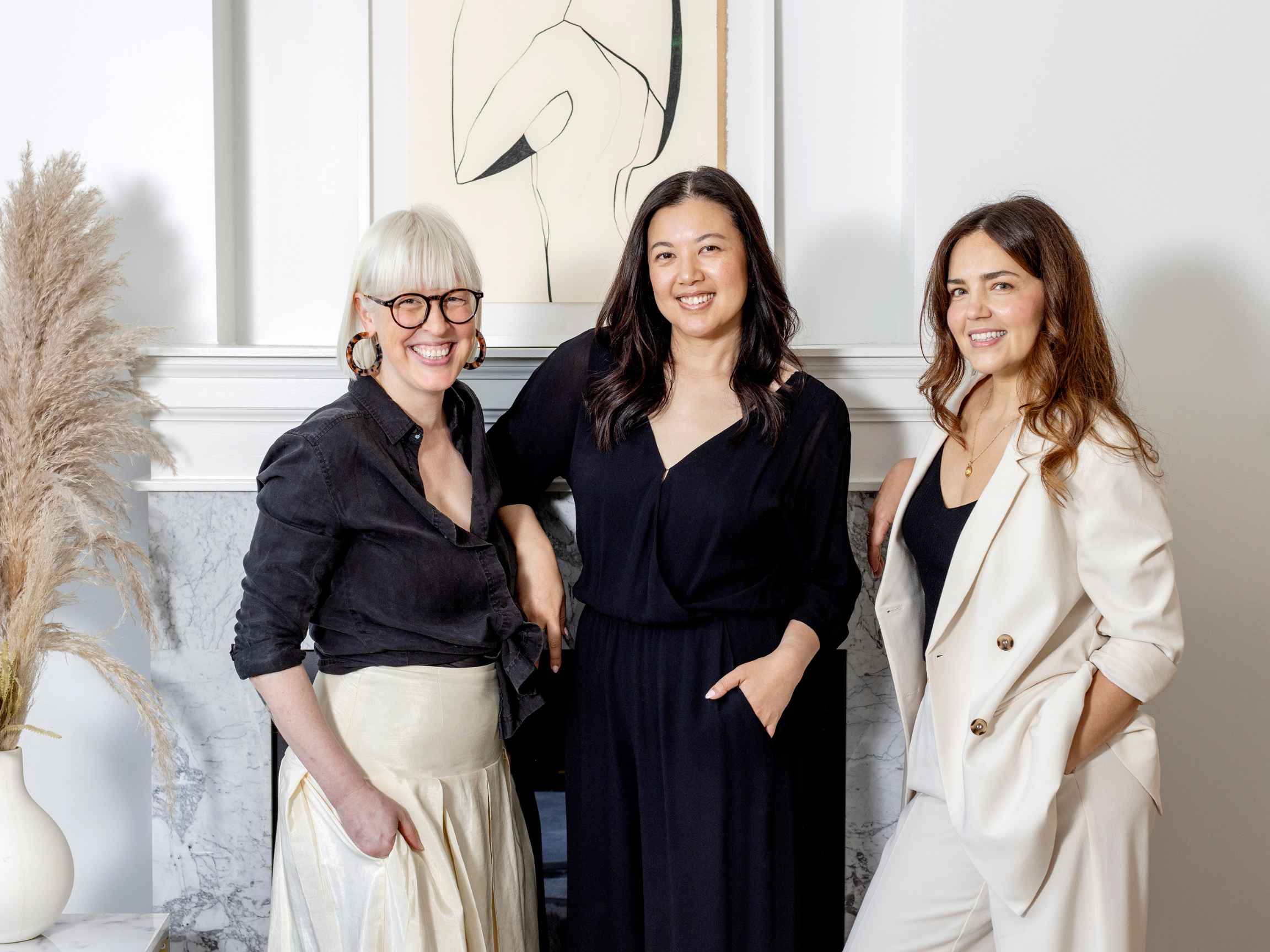 Nice to meet you!
Three friends with a mutual passion for a great night's sleep. That's how Wilet began. It may have started as a bootstrapped side-hustle for co-founders Anna, Oana and Vivian – but it's quickly transformed into Canada's go-to for ethically sourced, sustainably produced, carefully designed linen.
Best sheets ever!
I've been wanting to invest in some linen sheets for awhile because I love the natural look, and I have heard that they are great for hot sleepers. With our old sheets, my husband was waking up in sweats in the middle of the night. These sheets are incredibly soft even after one wash, and amazingly enough, both of us sleep now through the night comfortably. My husband regularly comments about how these are the best sheets ever, and I agree!
The most comfy!
The best sheets I own. I want to replace all my older sheets with these linen ones. That's how much I love the feel of them.
My favorite sheets!
I absolutely love my linen sheets! I will never go back to anything else. The quality of these sheets are amazing and I love the color selection. I just invested in my second set of bed sheets so I can rotate them as recommended. I can't wait to get a quilt in the fall!
Frantic!?
Life is hard!!? ..the comfort of The Sheet Set is absolutely soothing.
The quality of these products is superb; this is one way to nurture myself.
The "30 Night Sleep-on-it" policy was the nudge to actually place my order; I'm very pleased with the product, the company and their values.
Pebble Sheet Set
So soft and cozy, yet cool feeling. I love it!