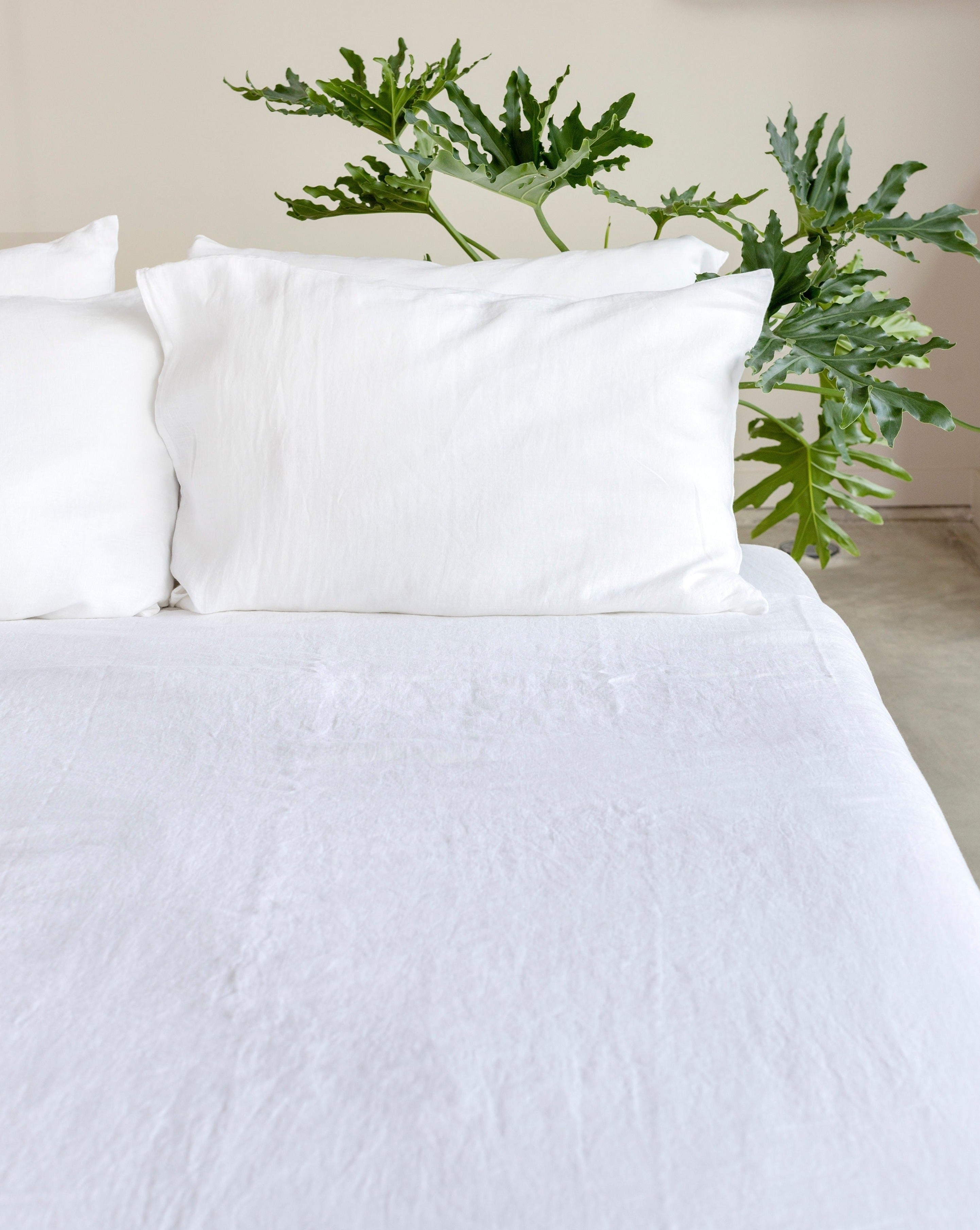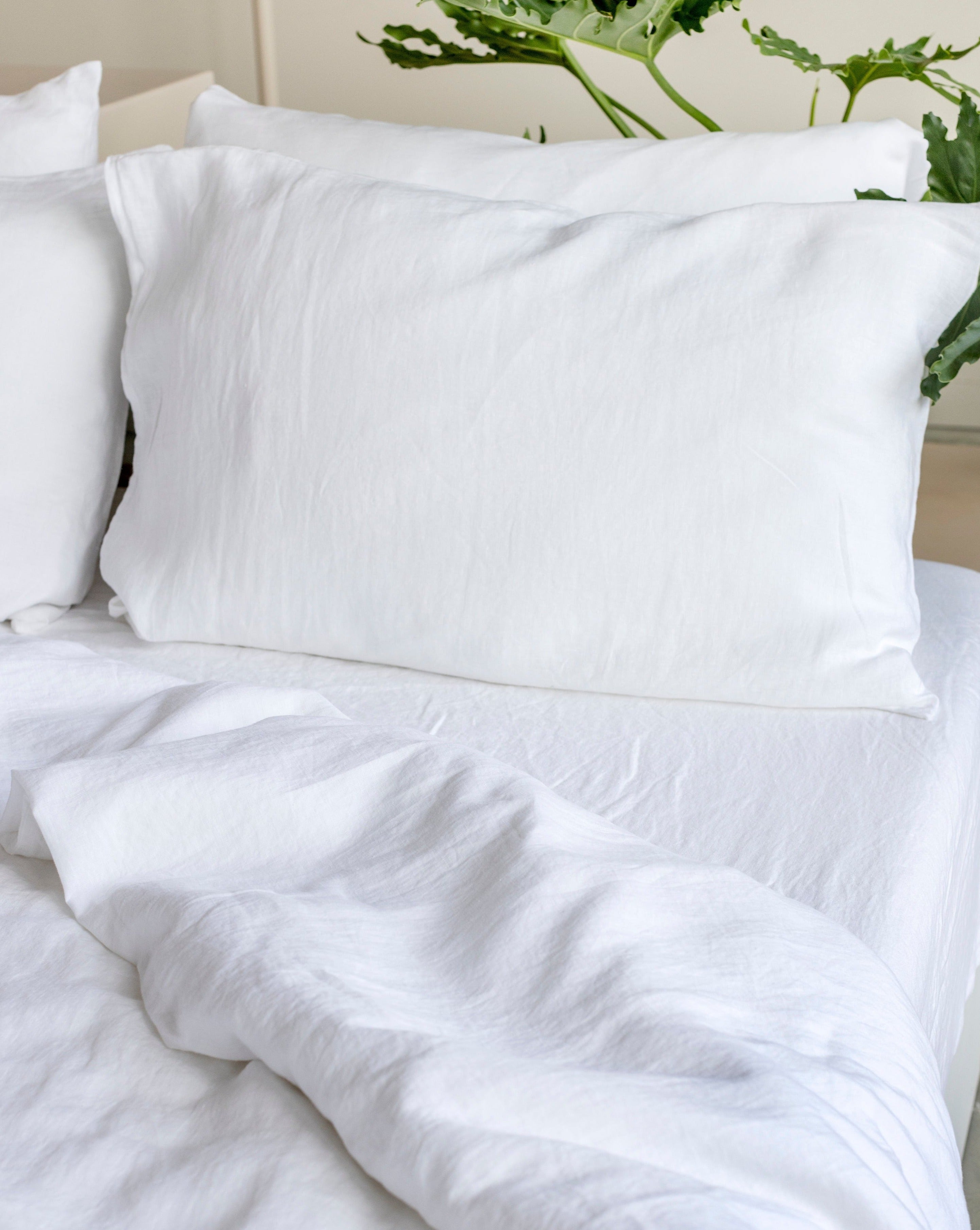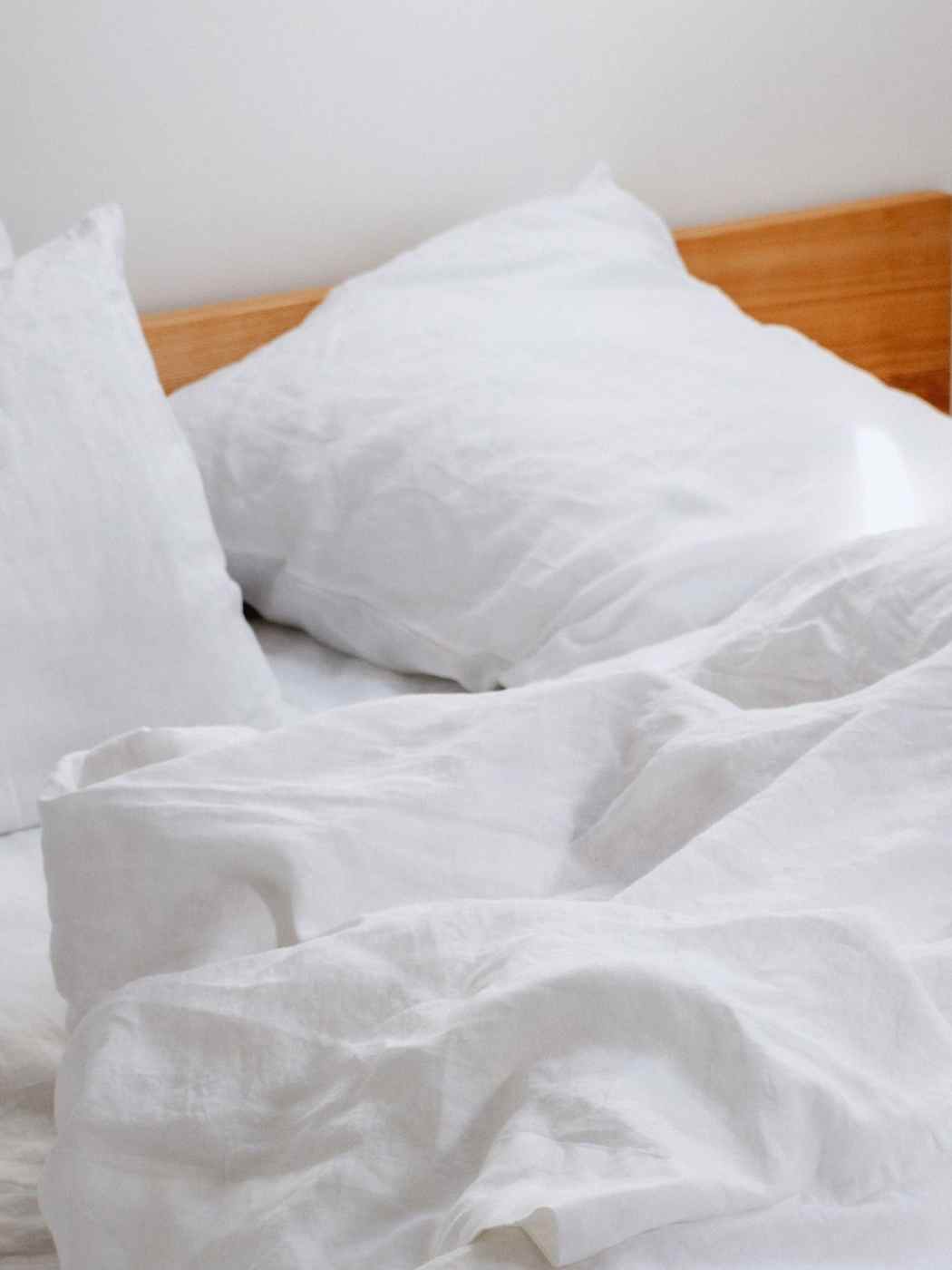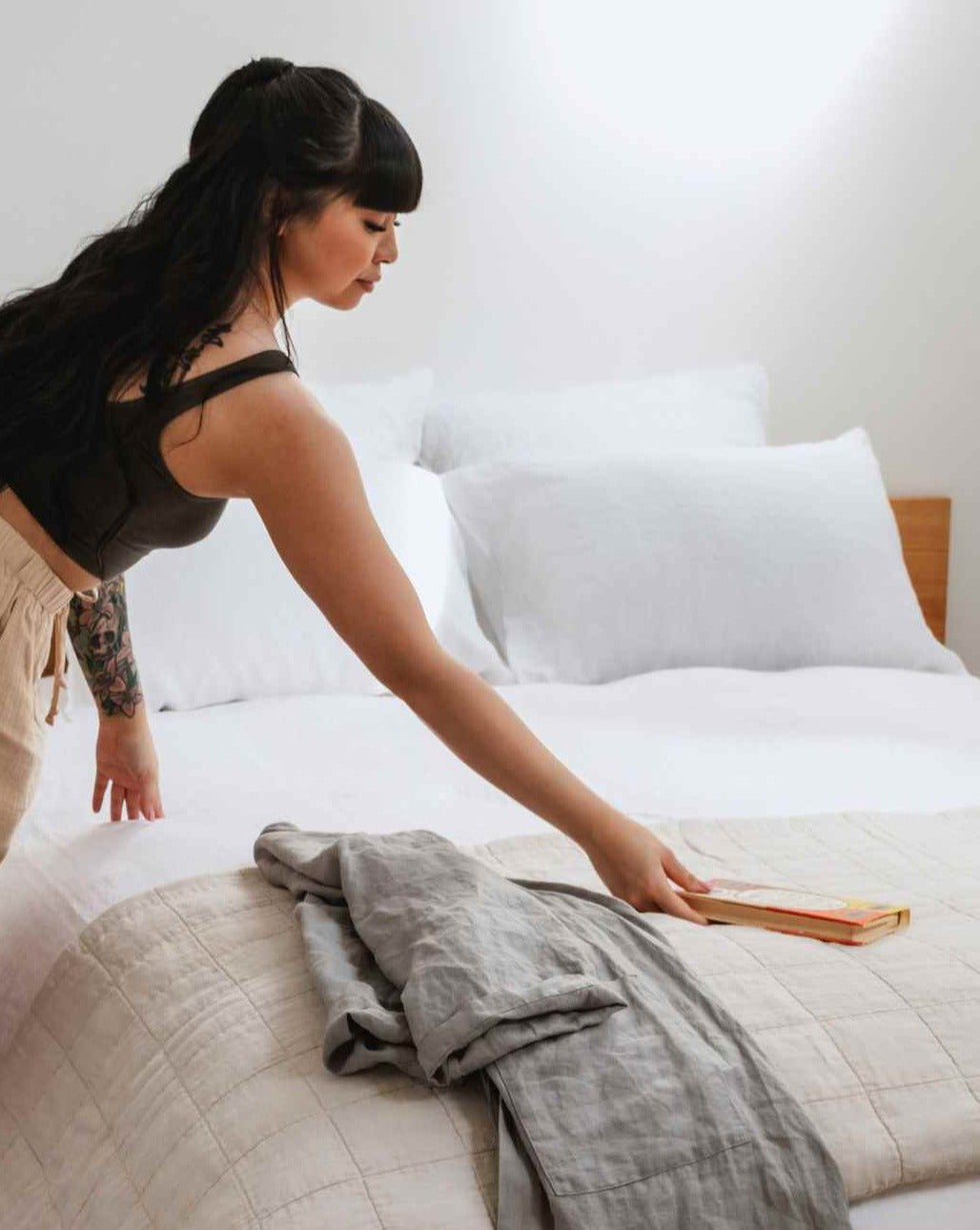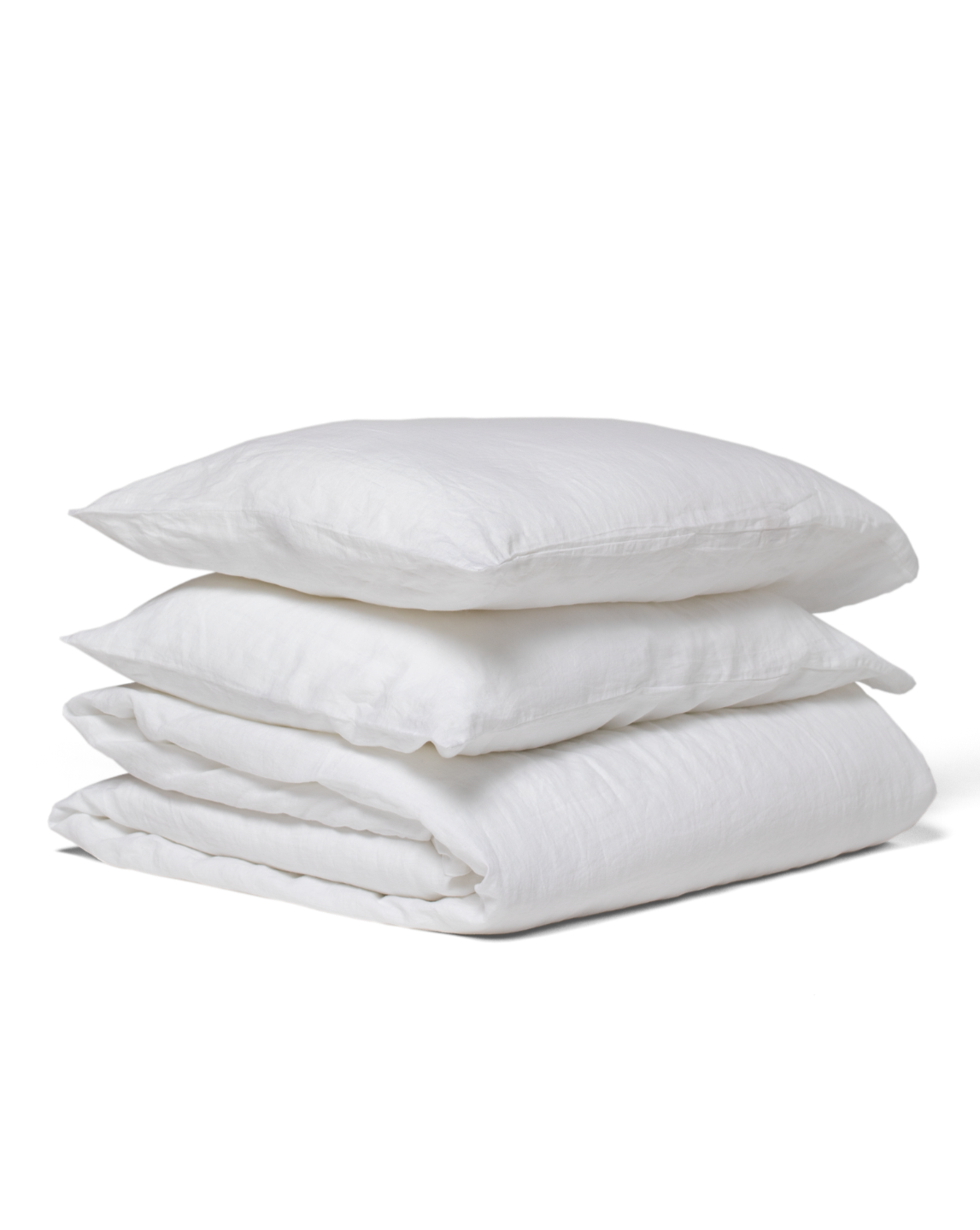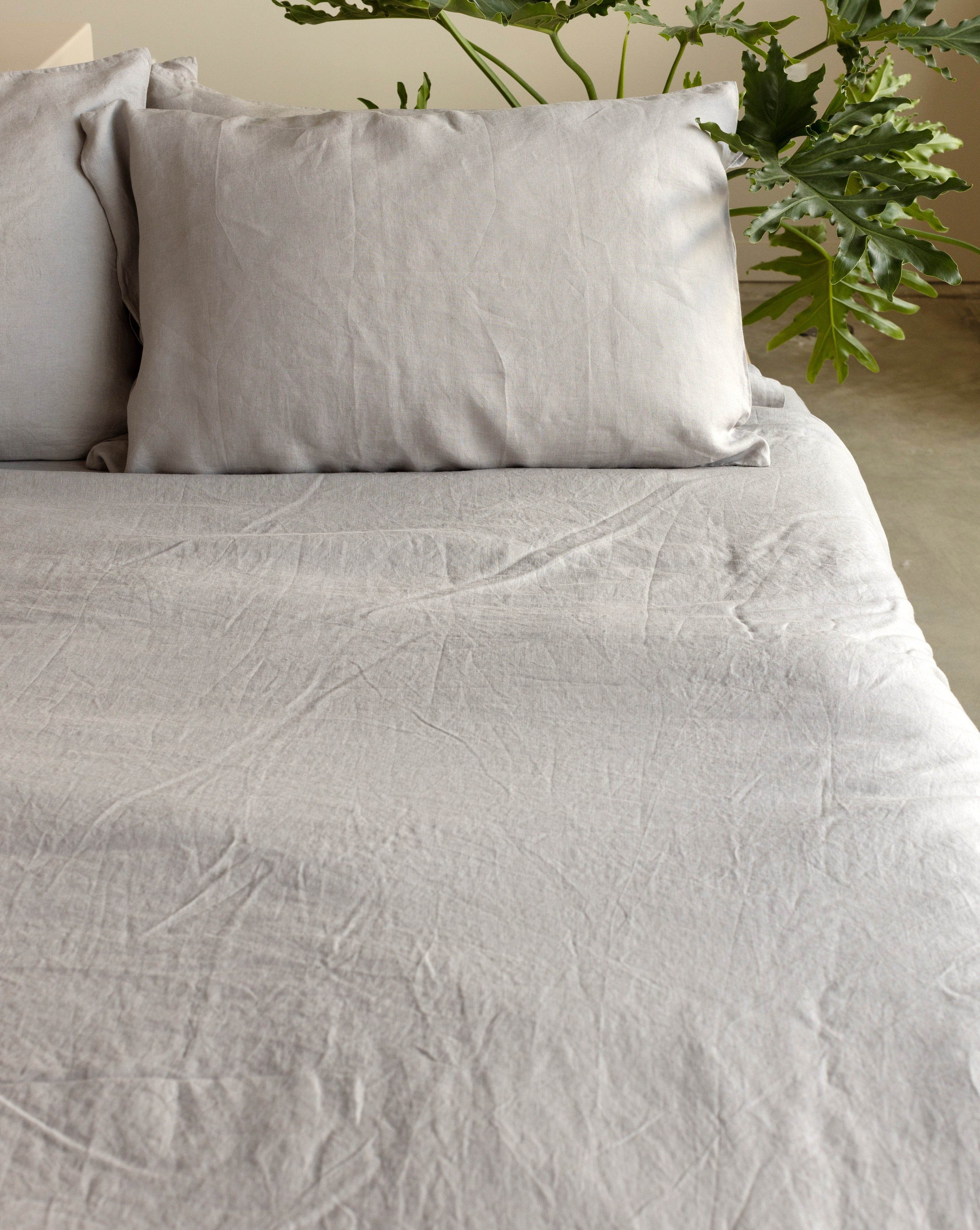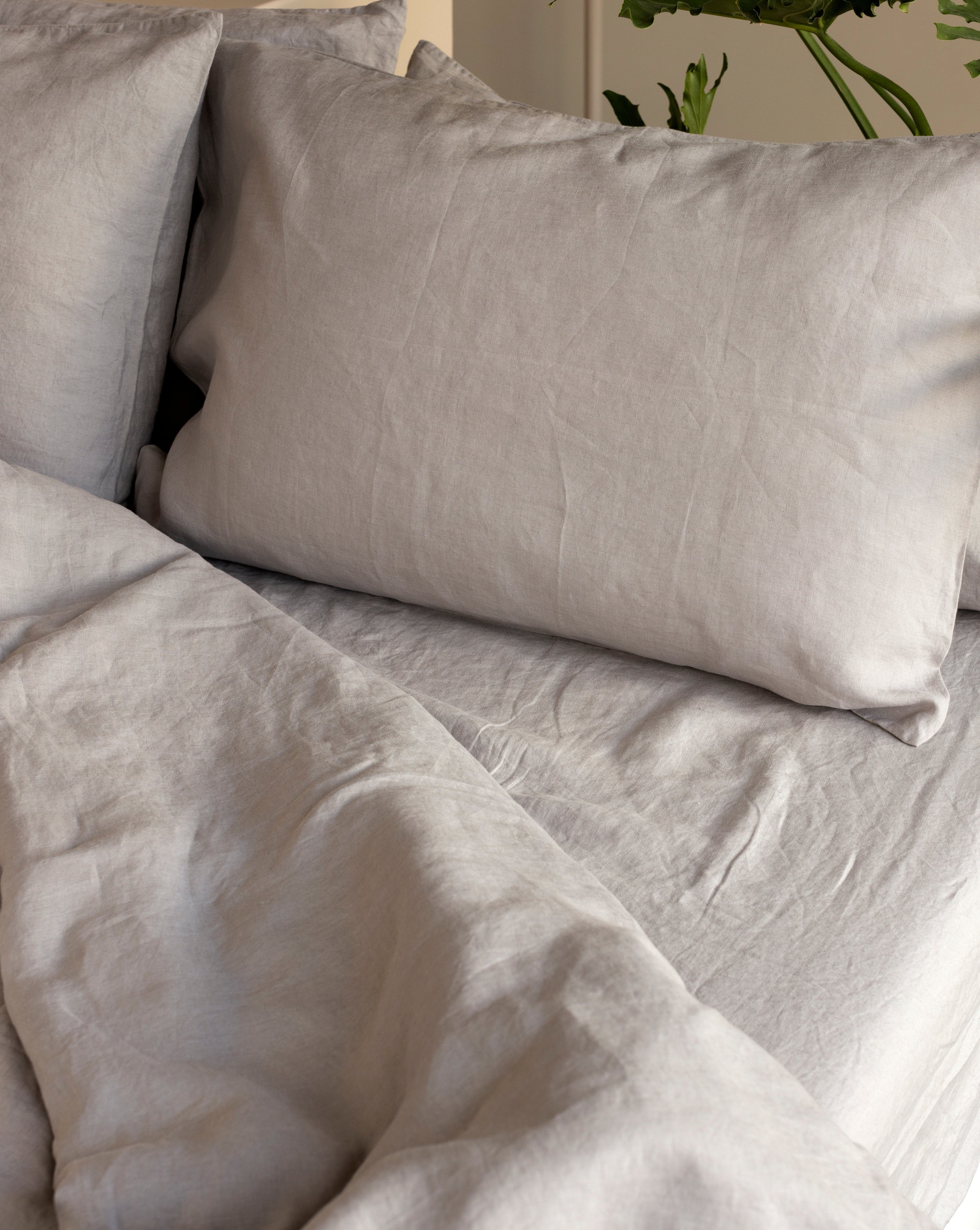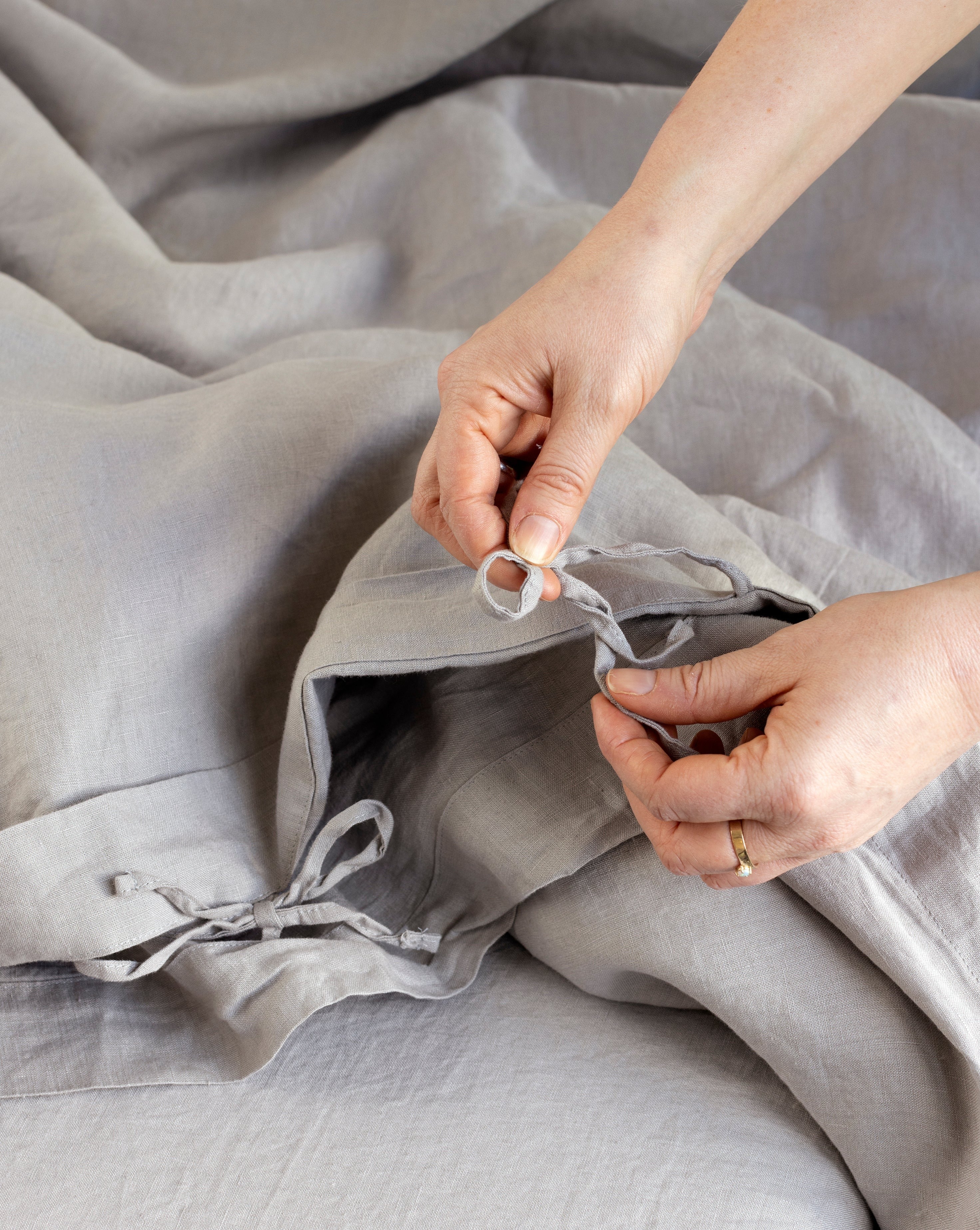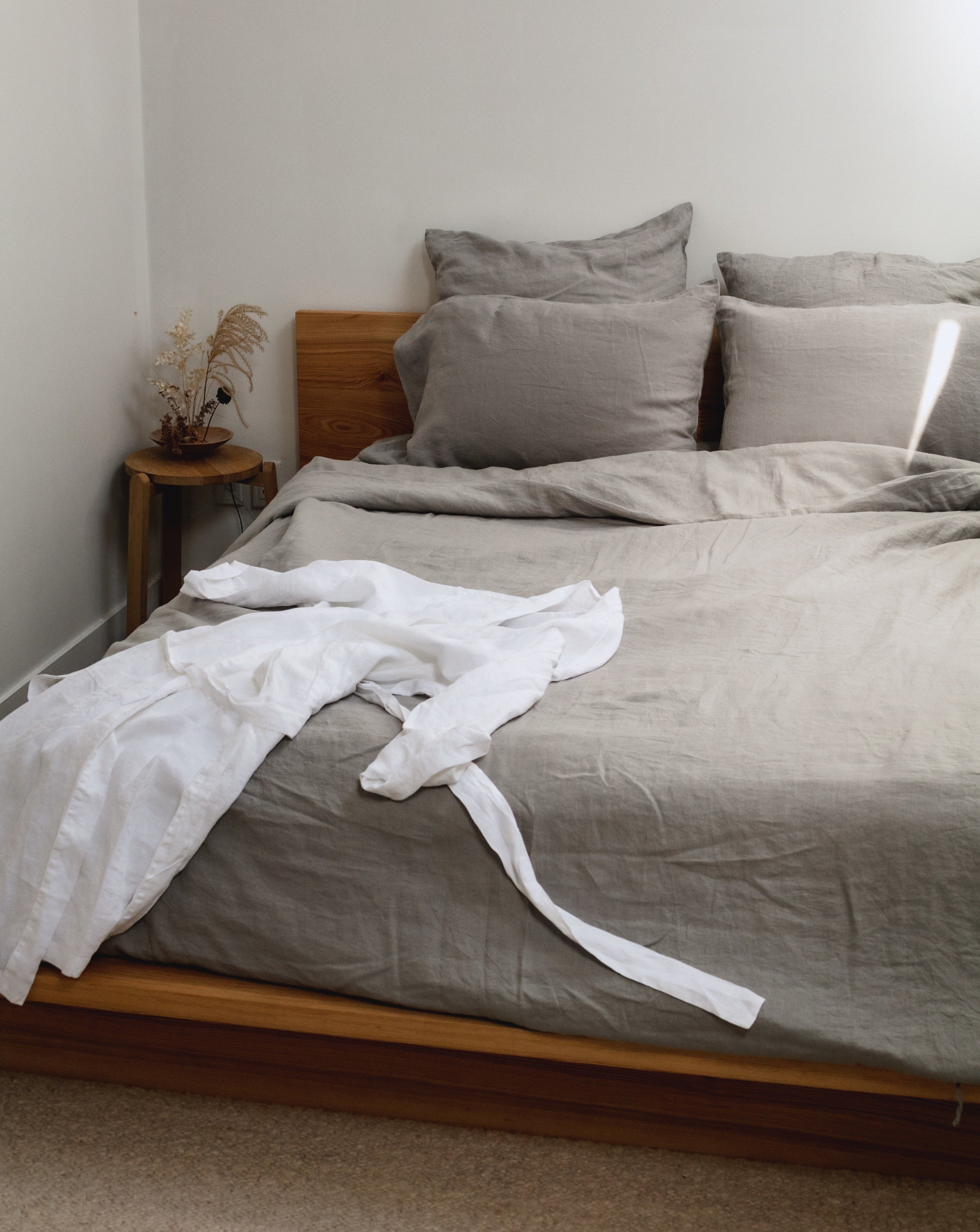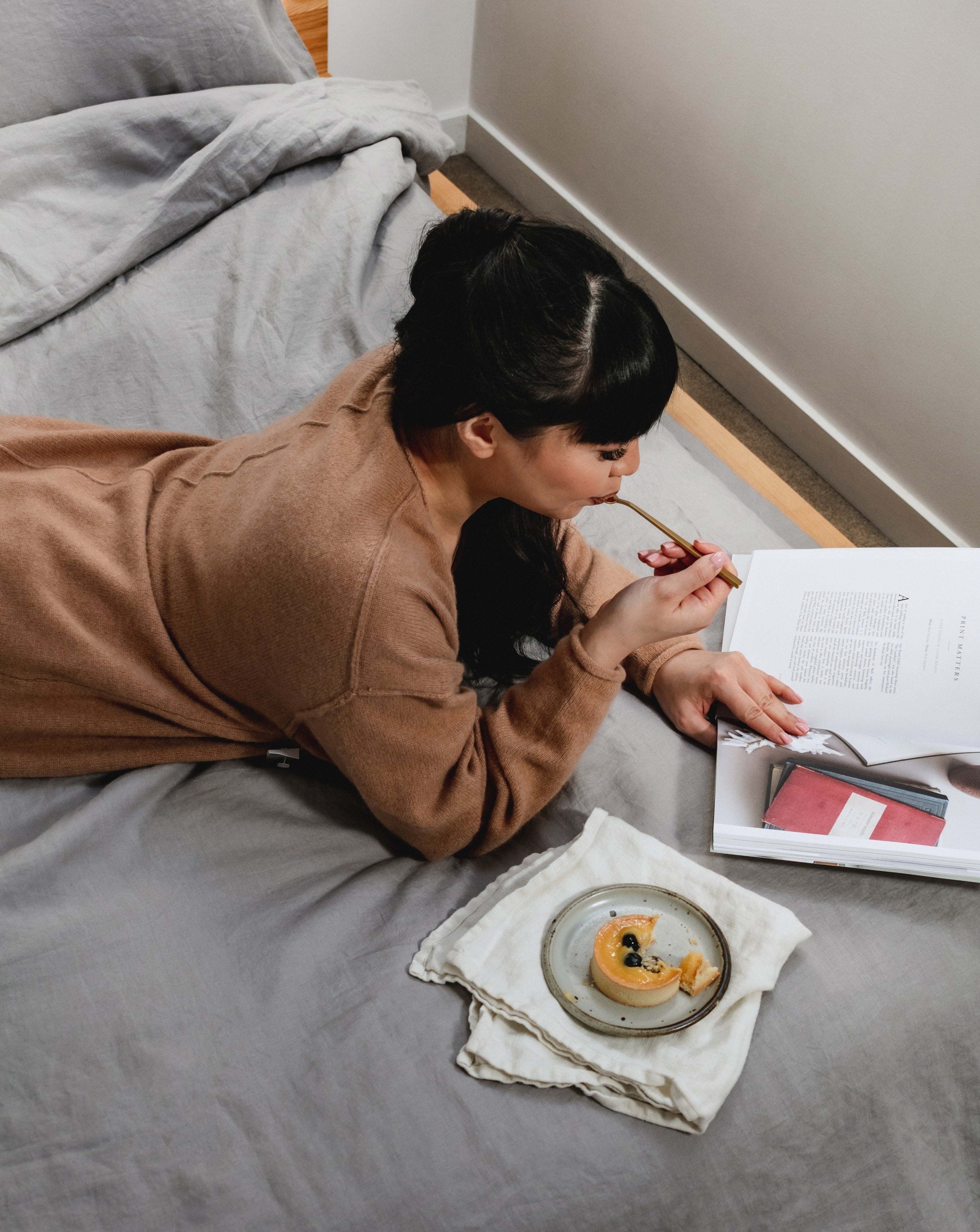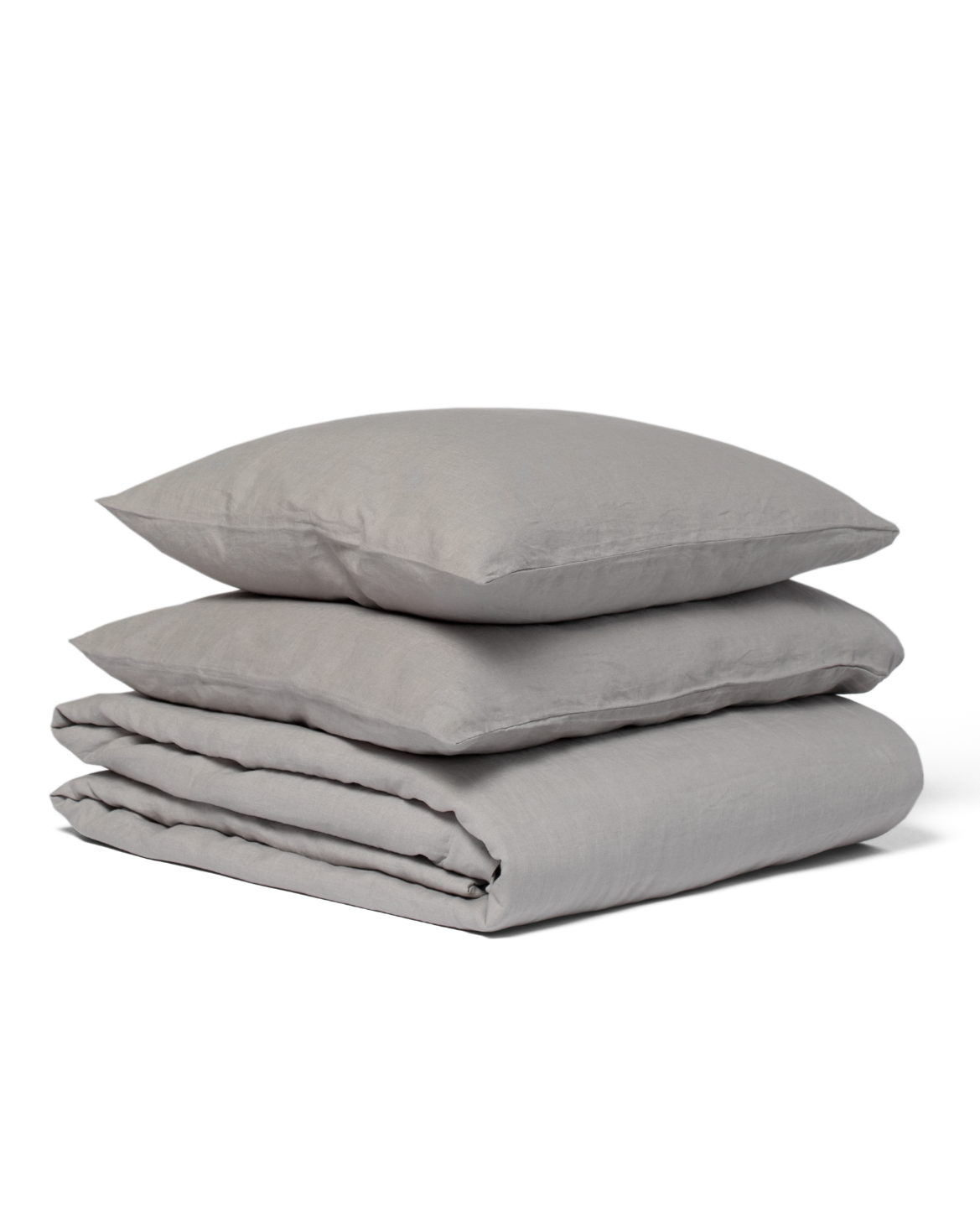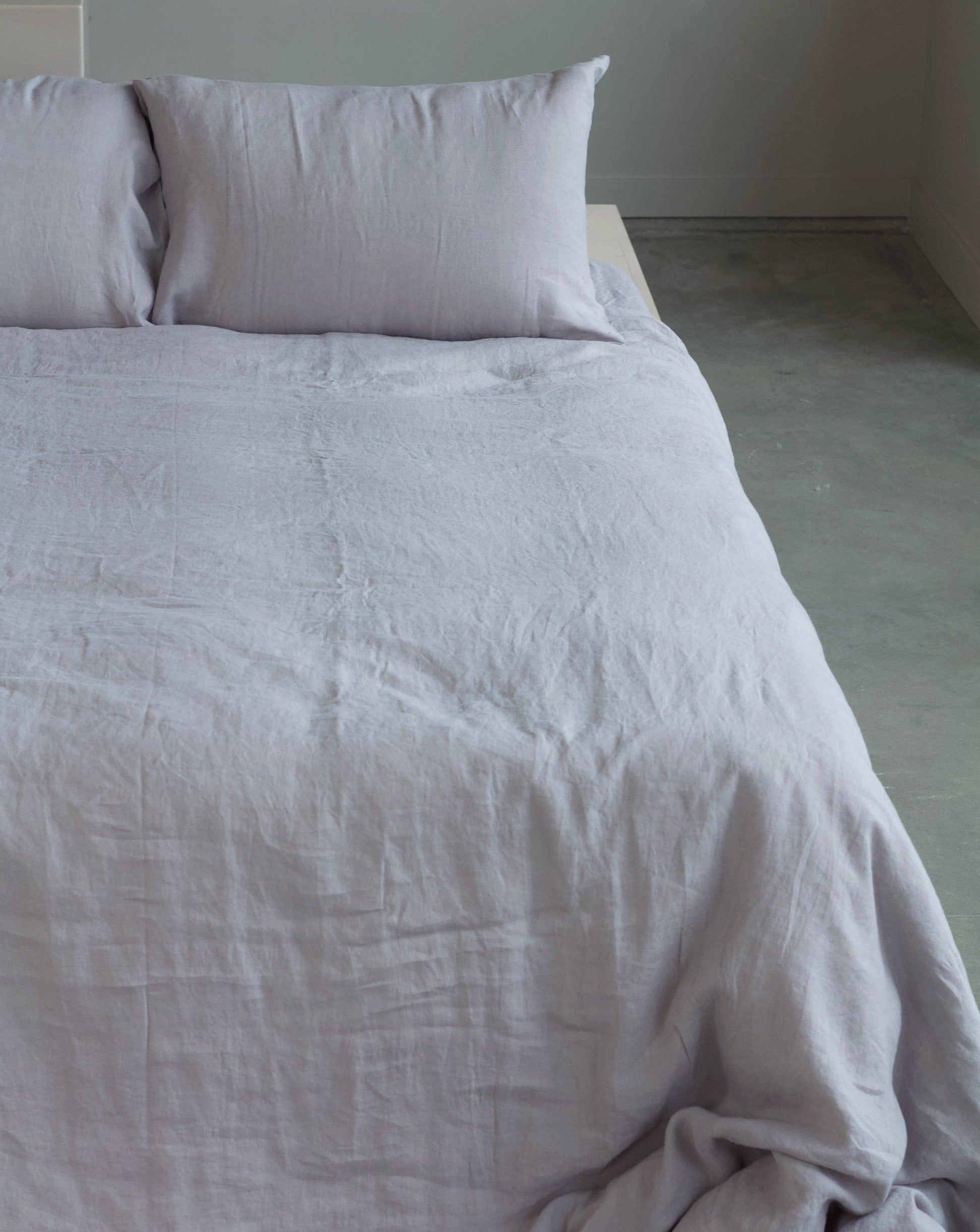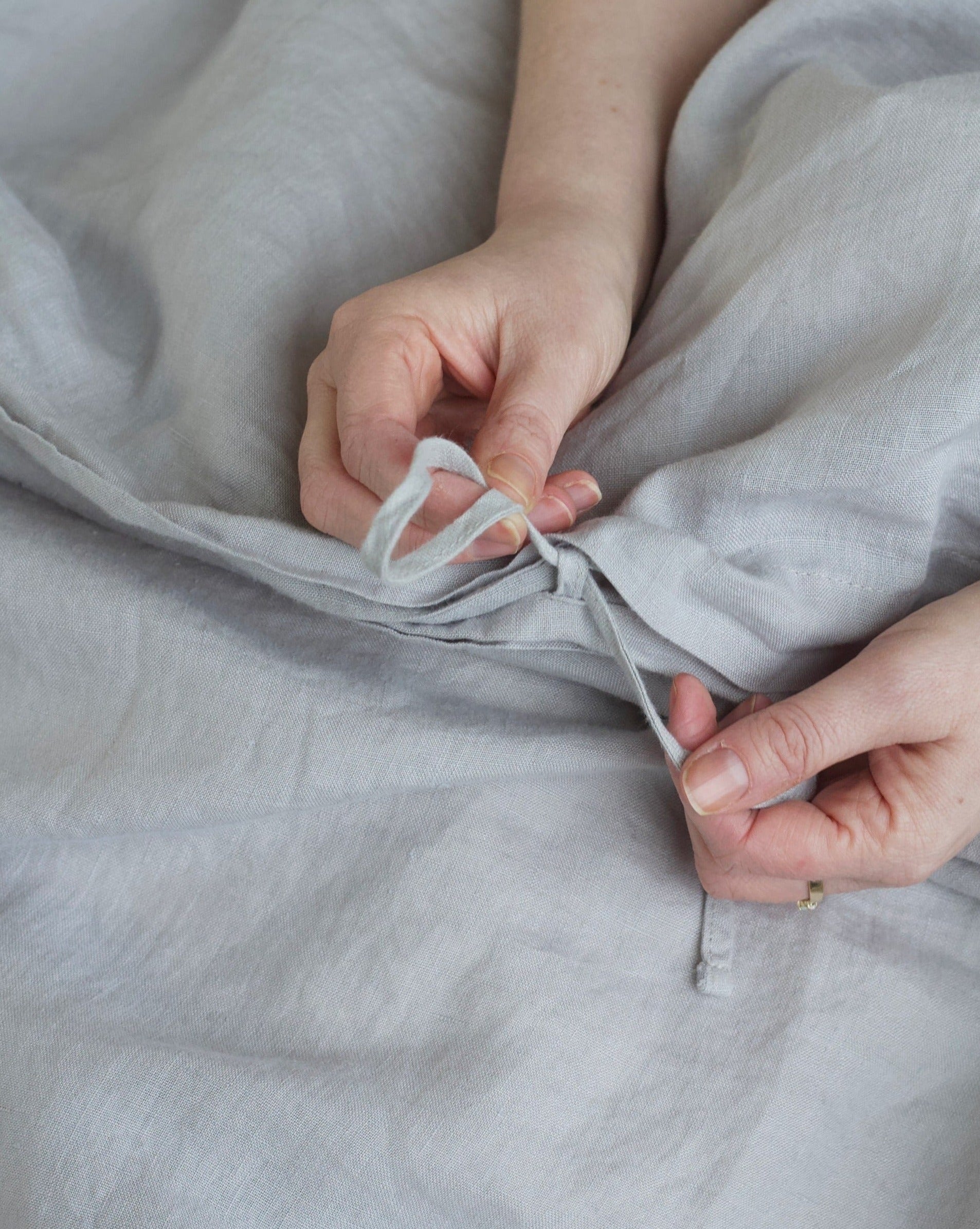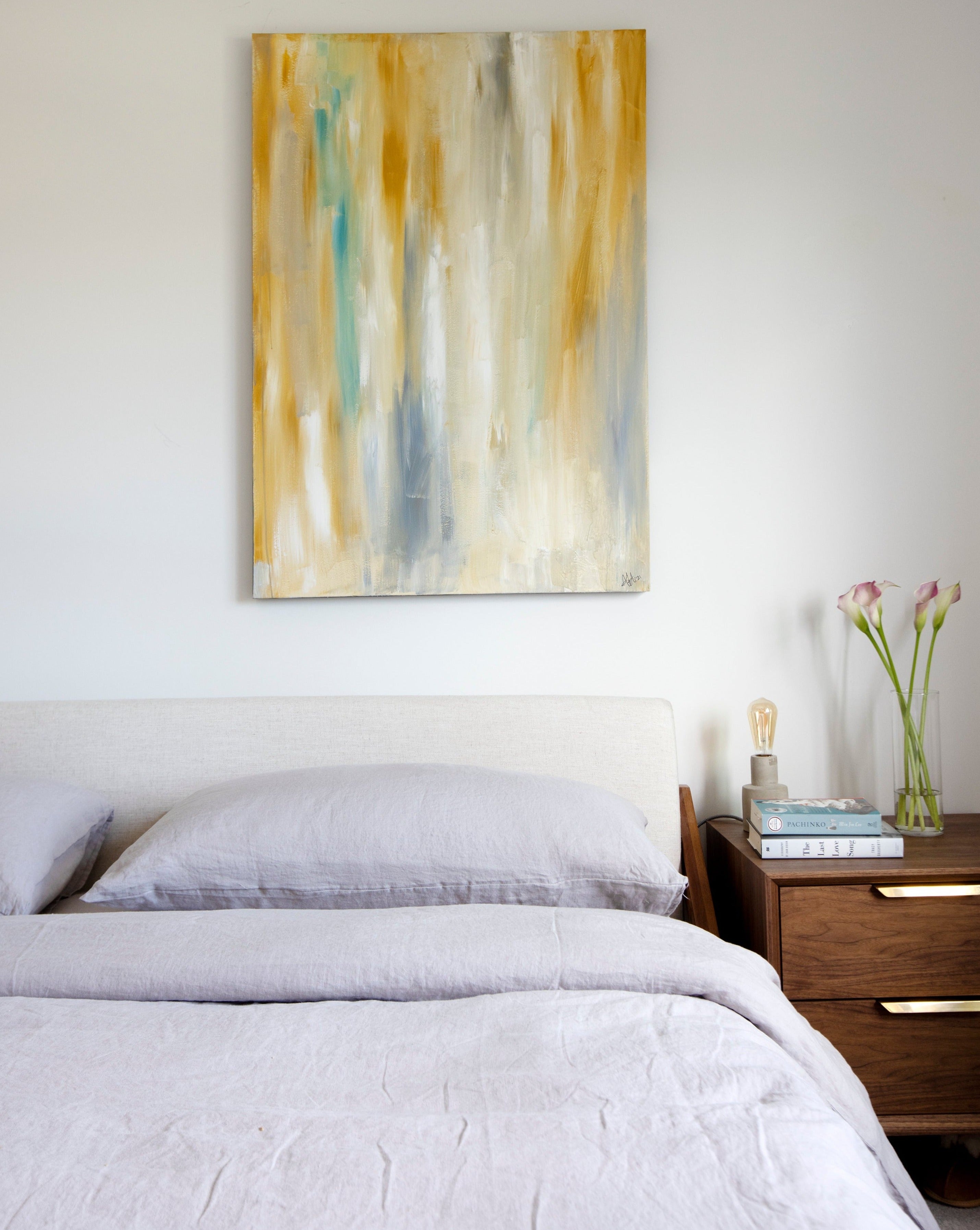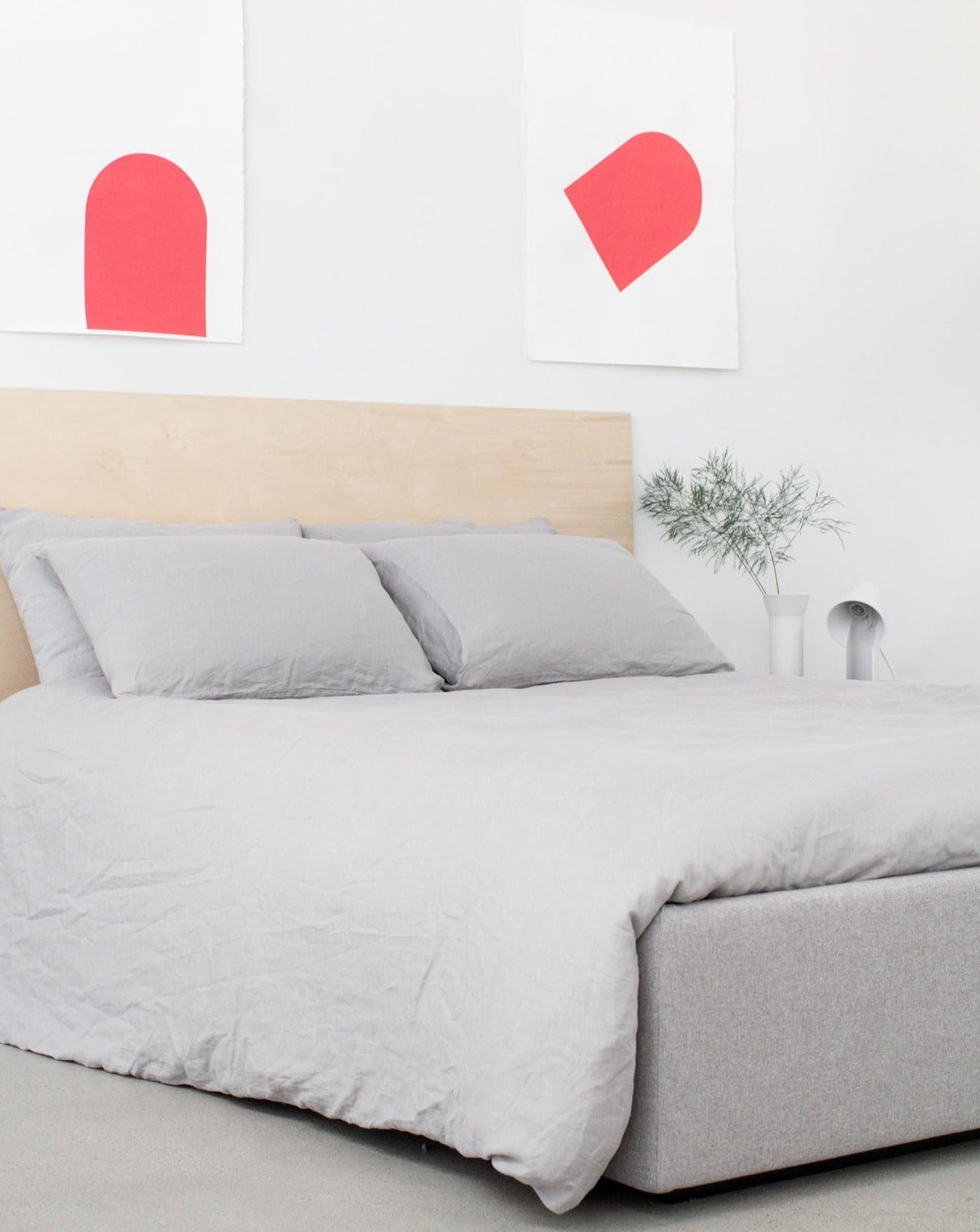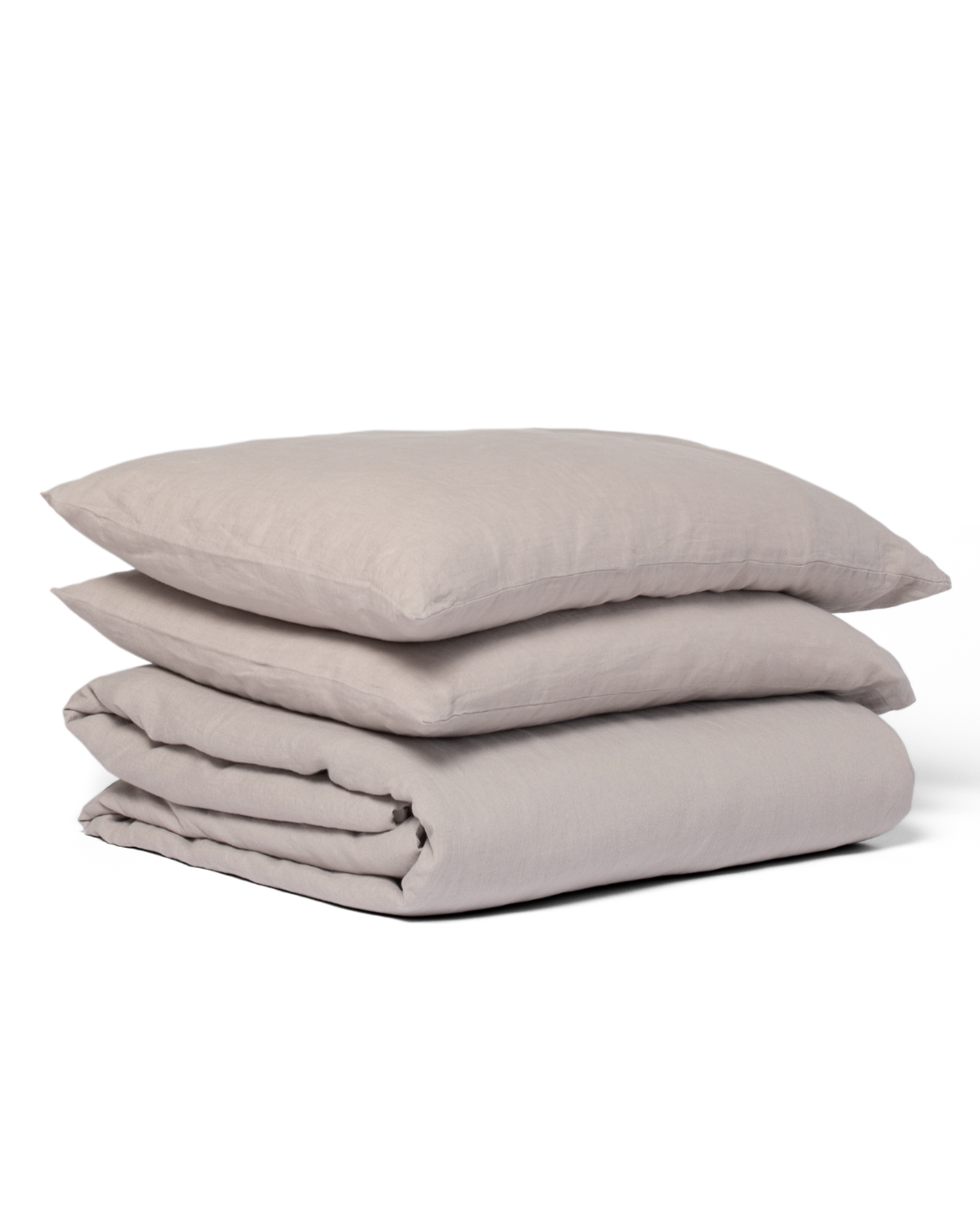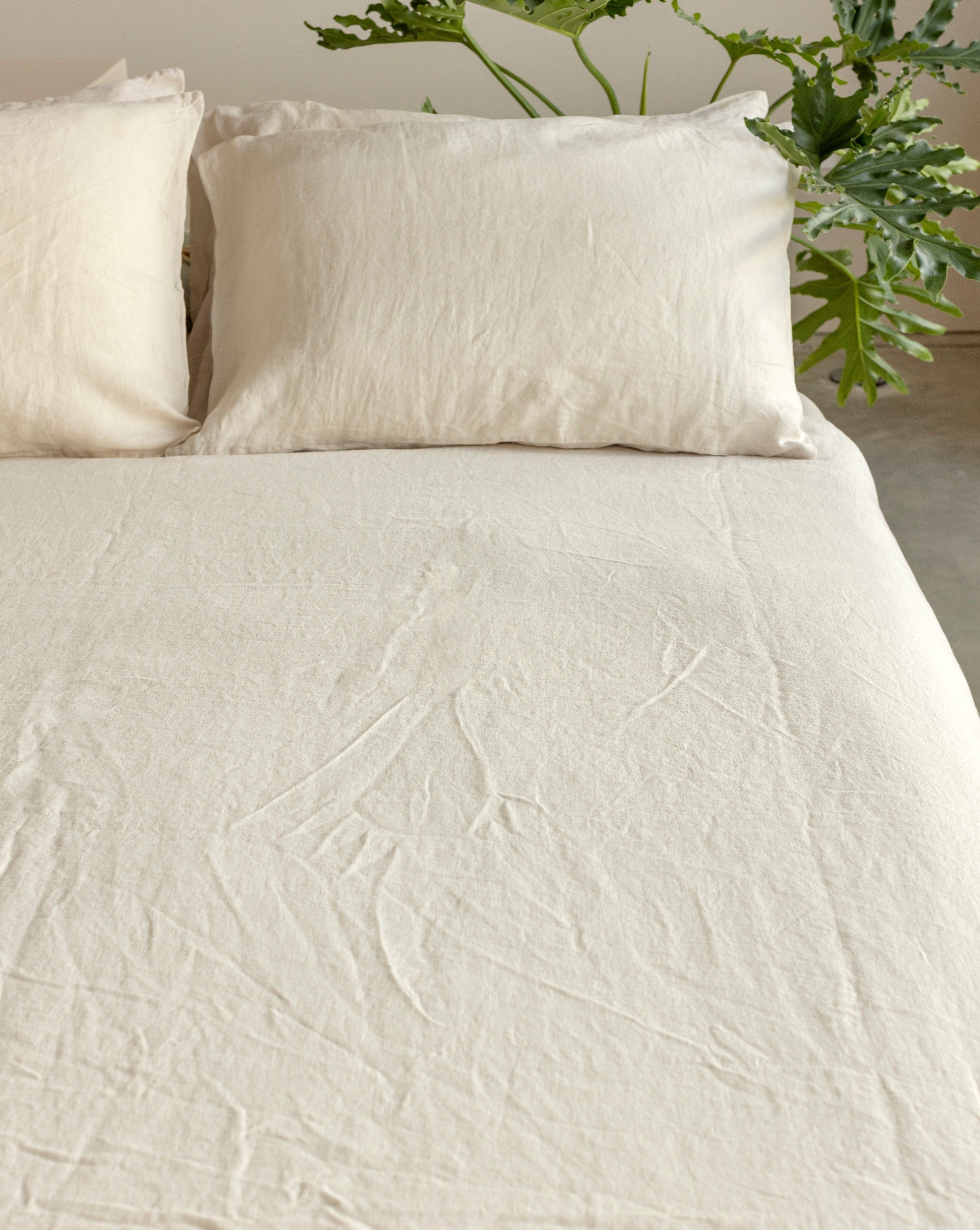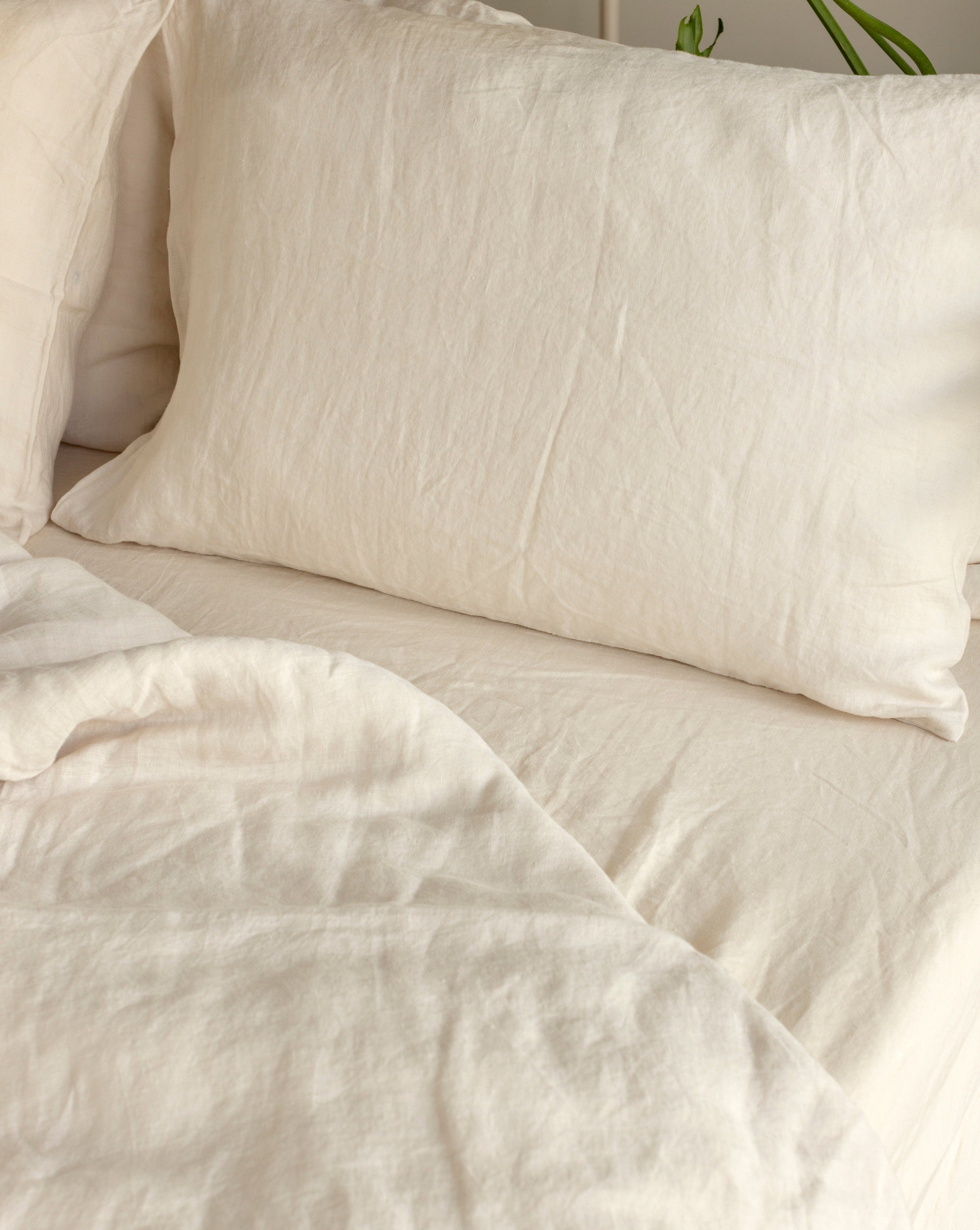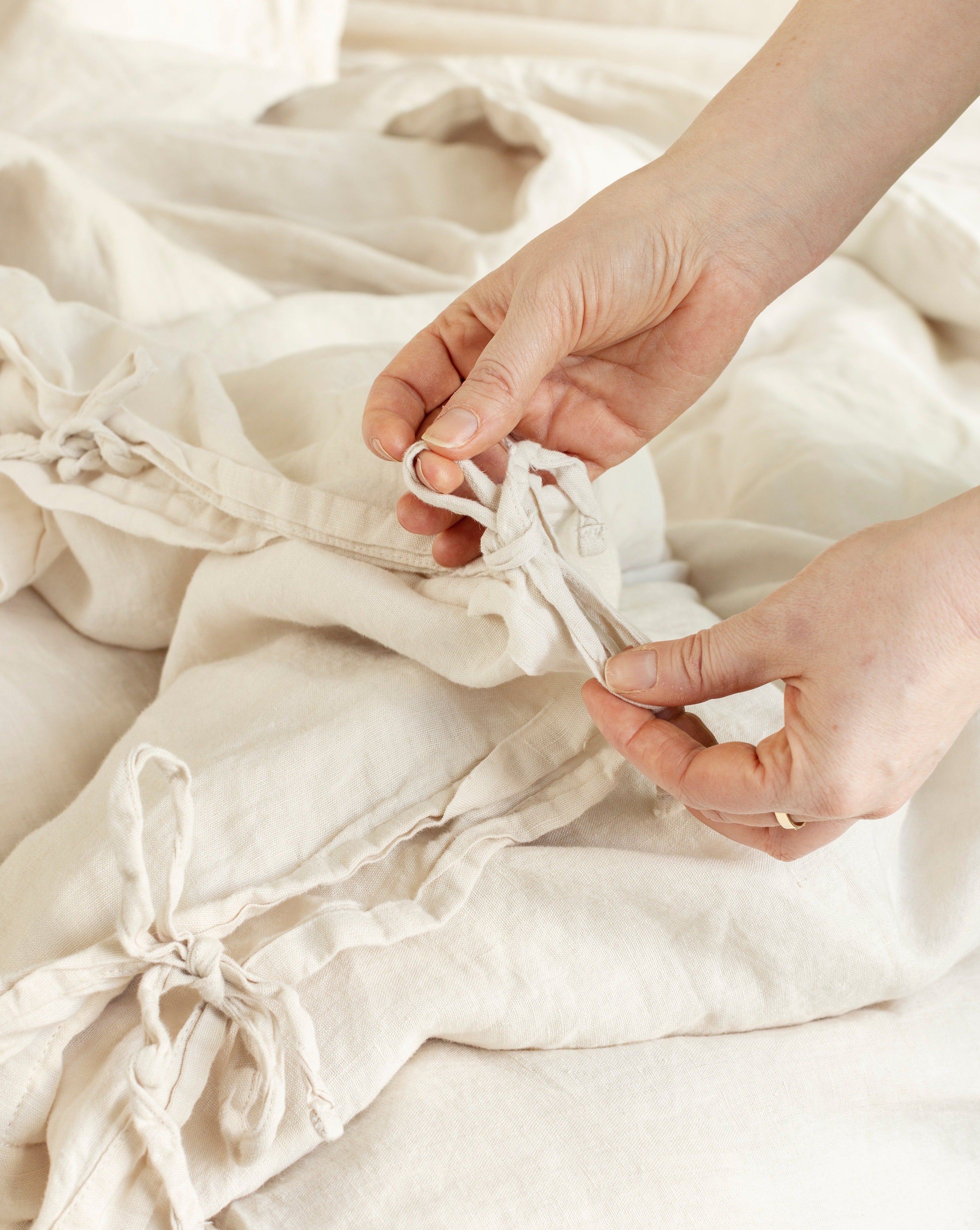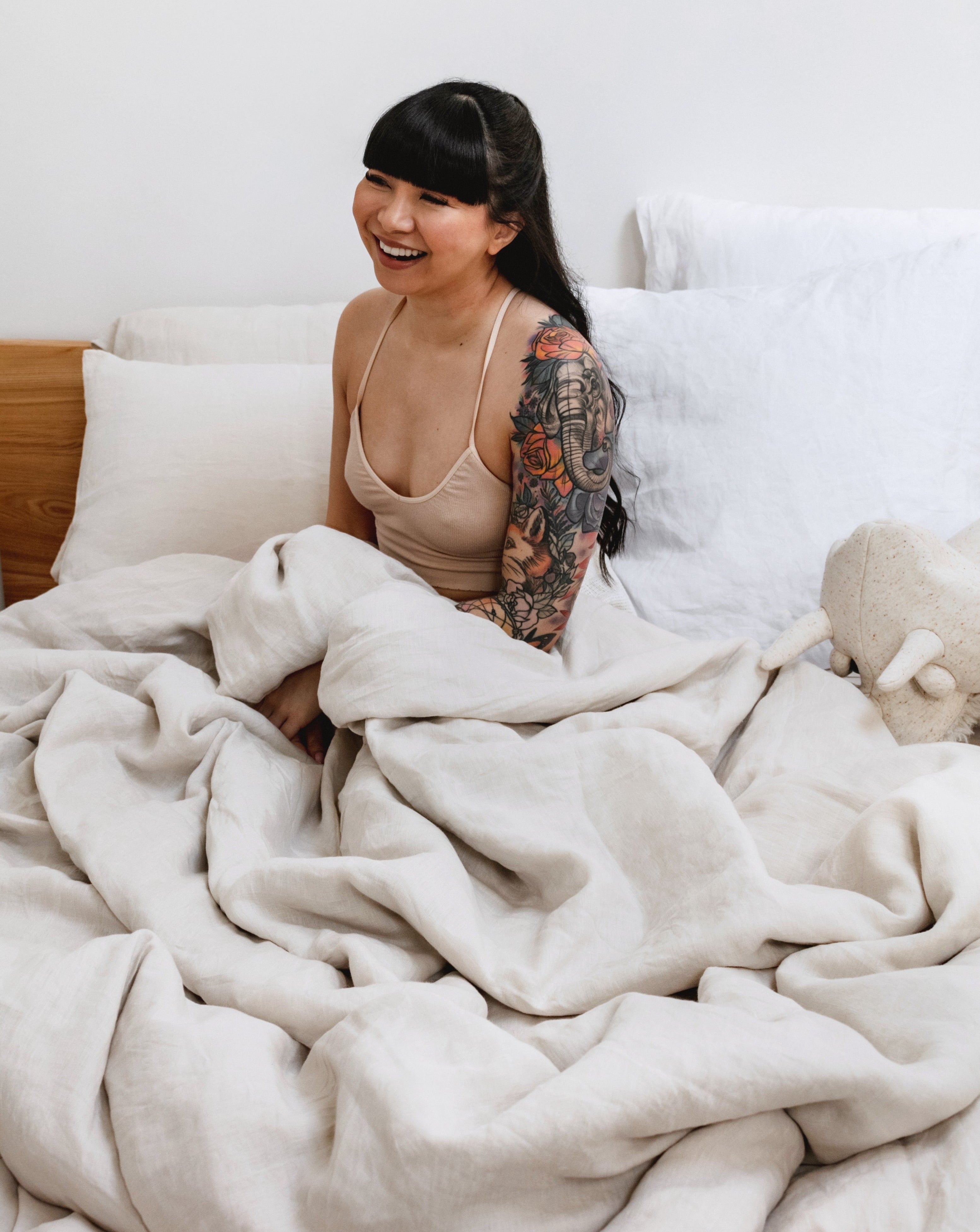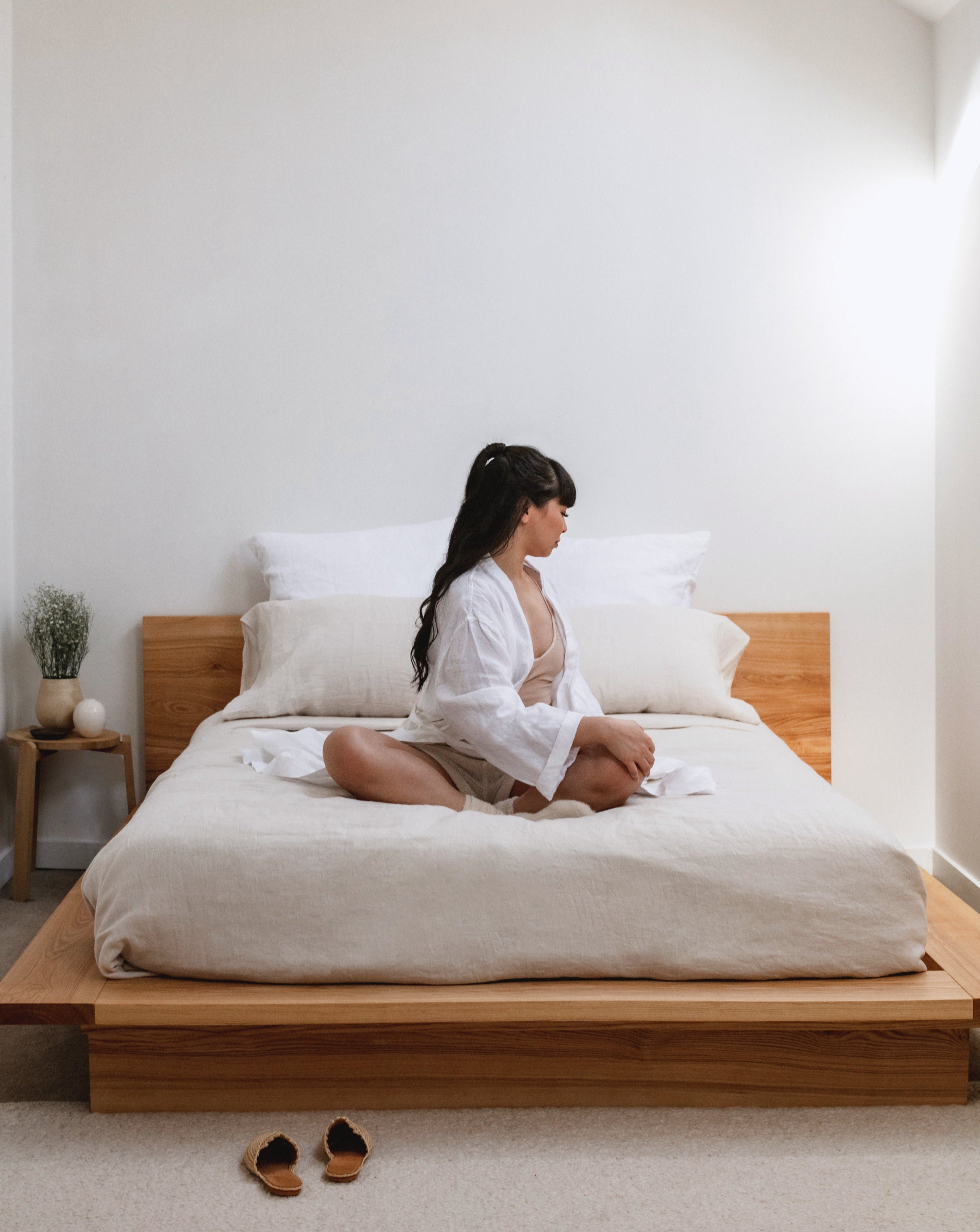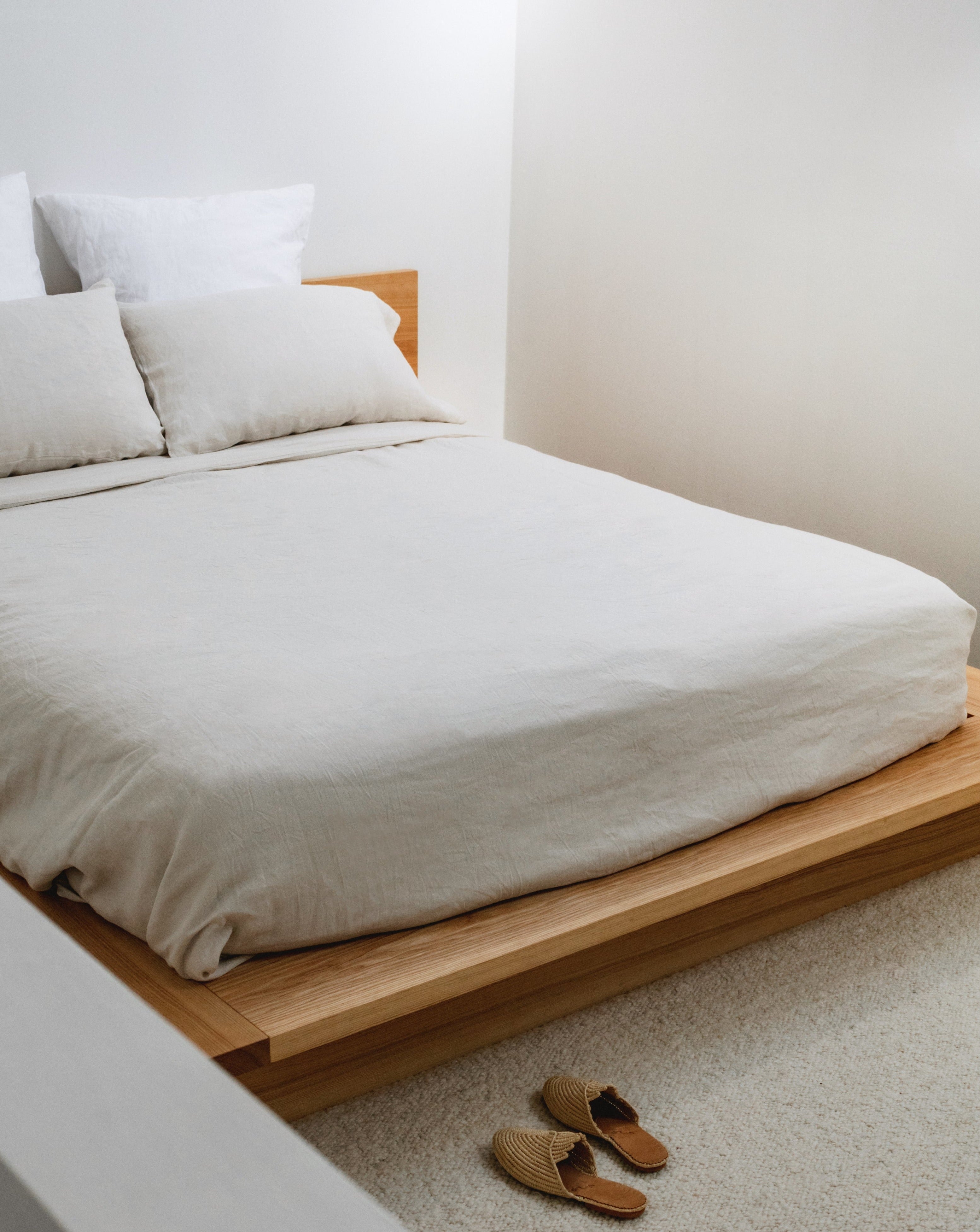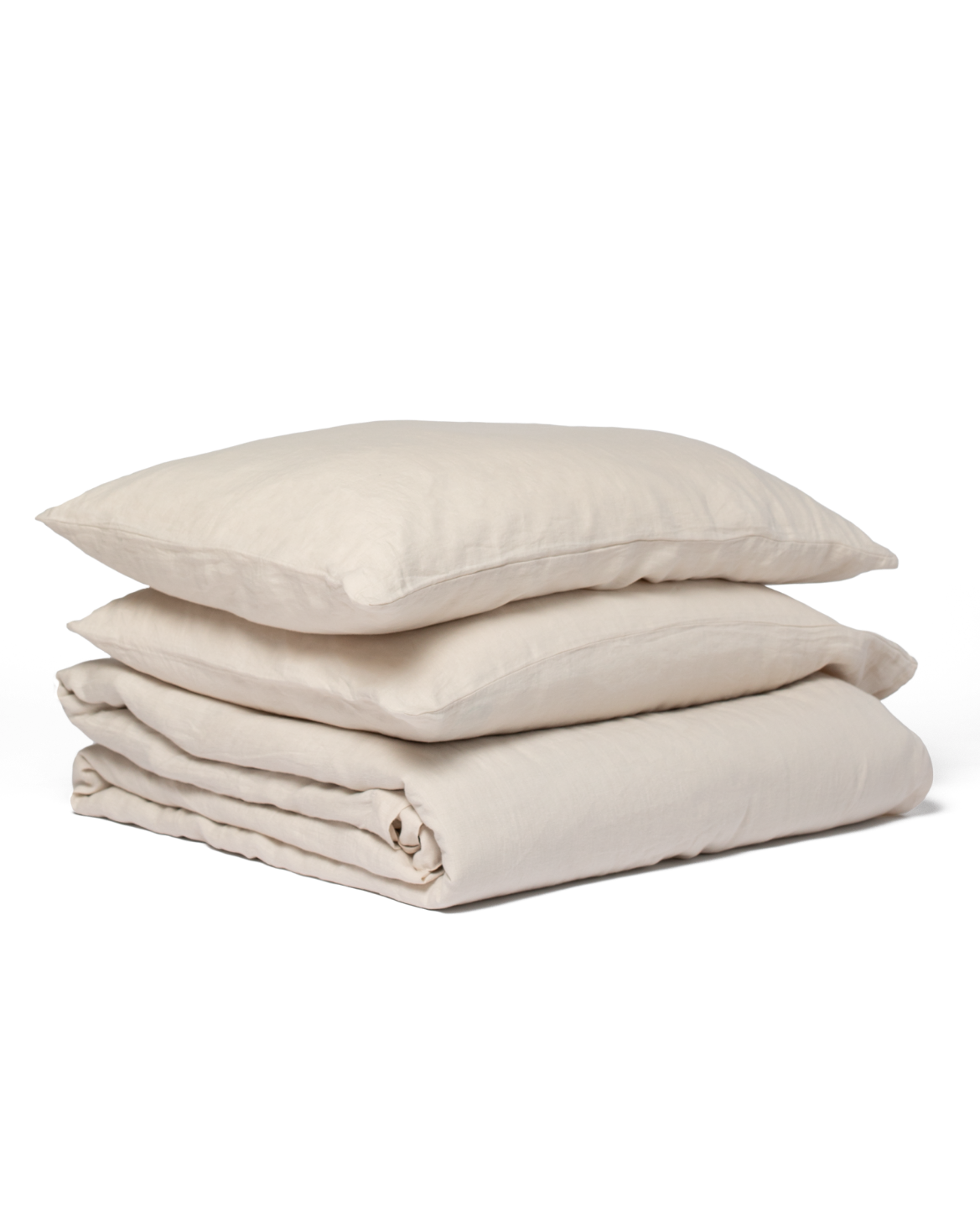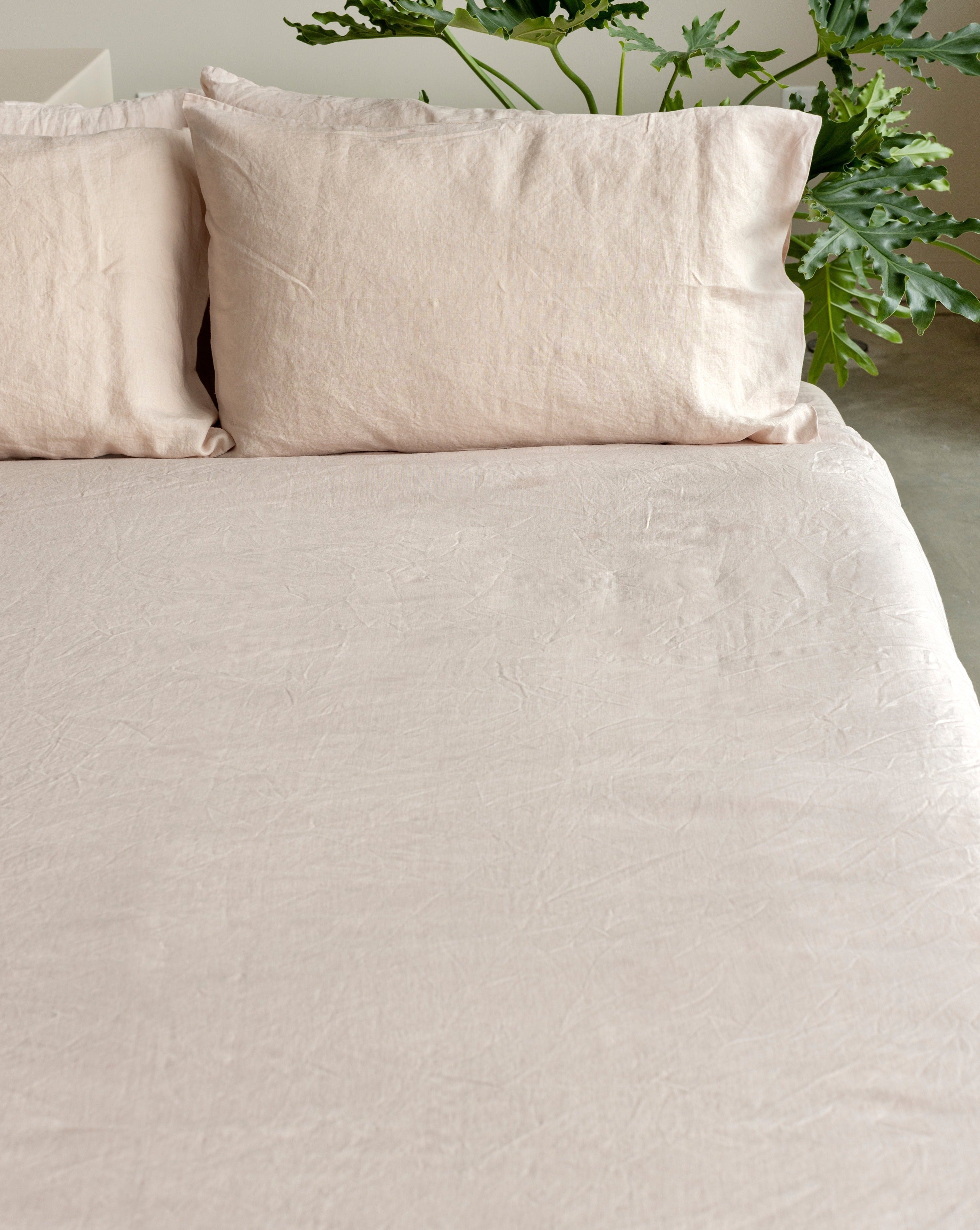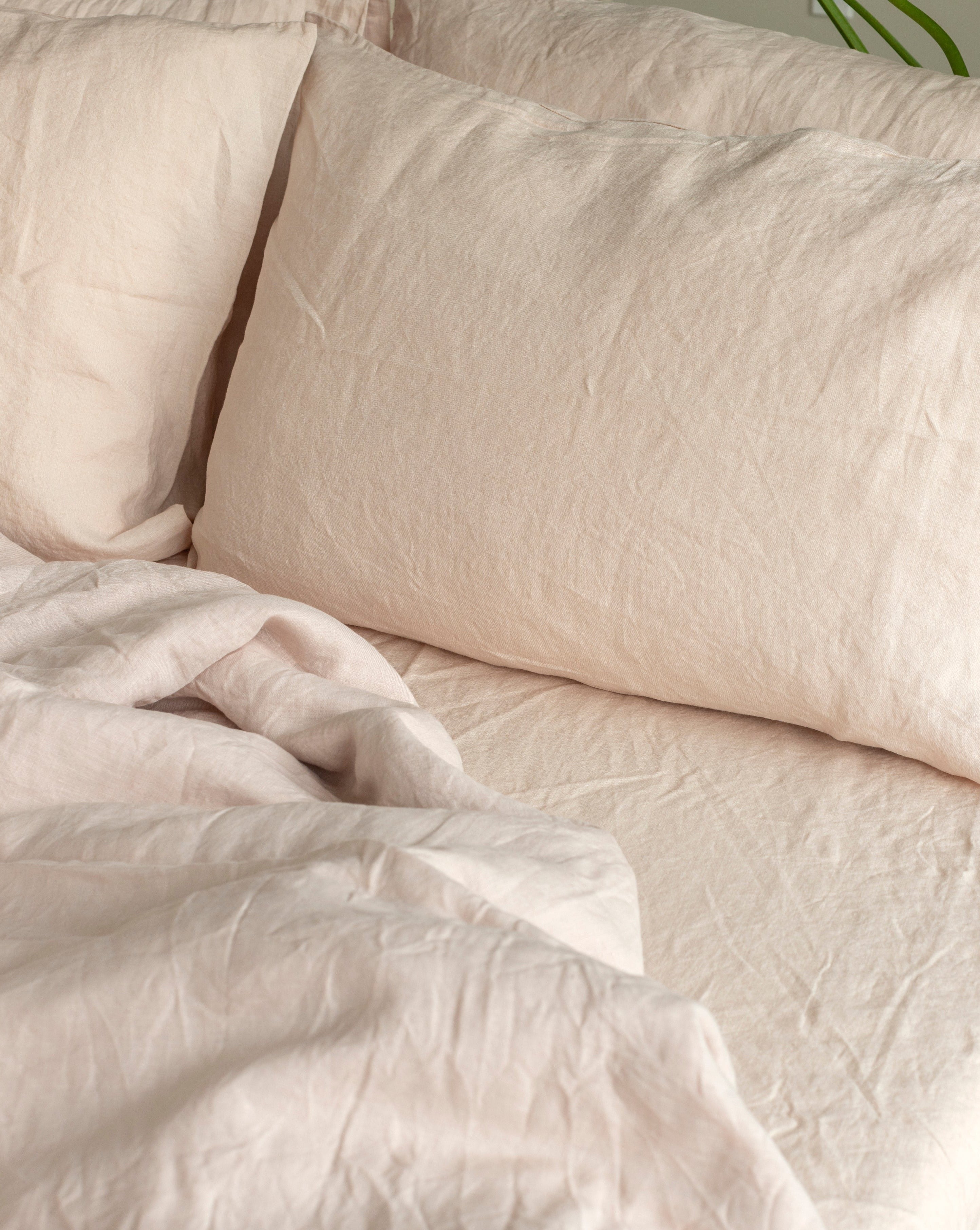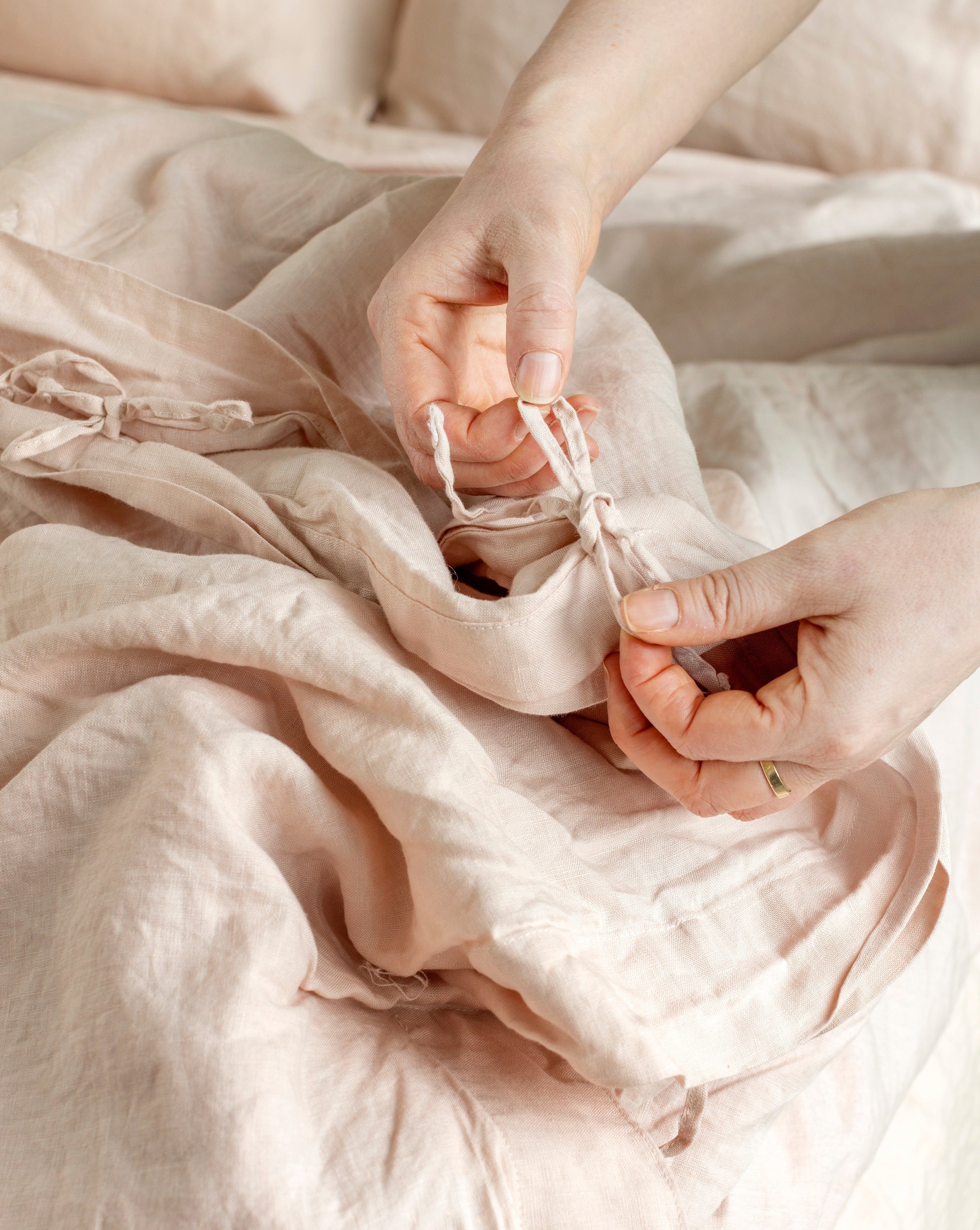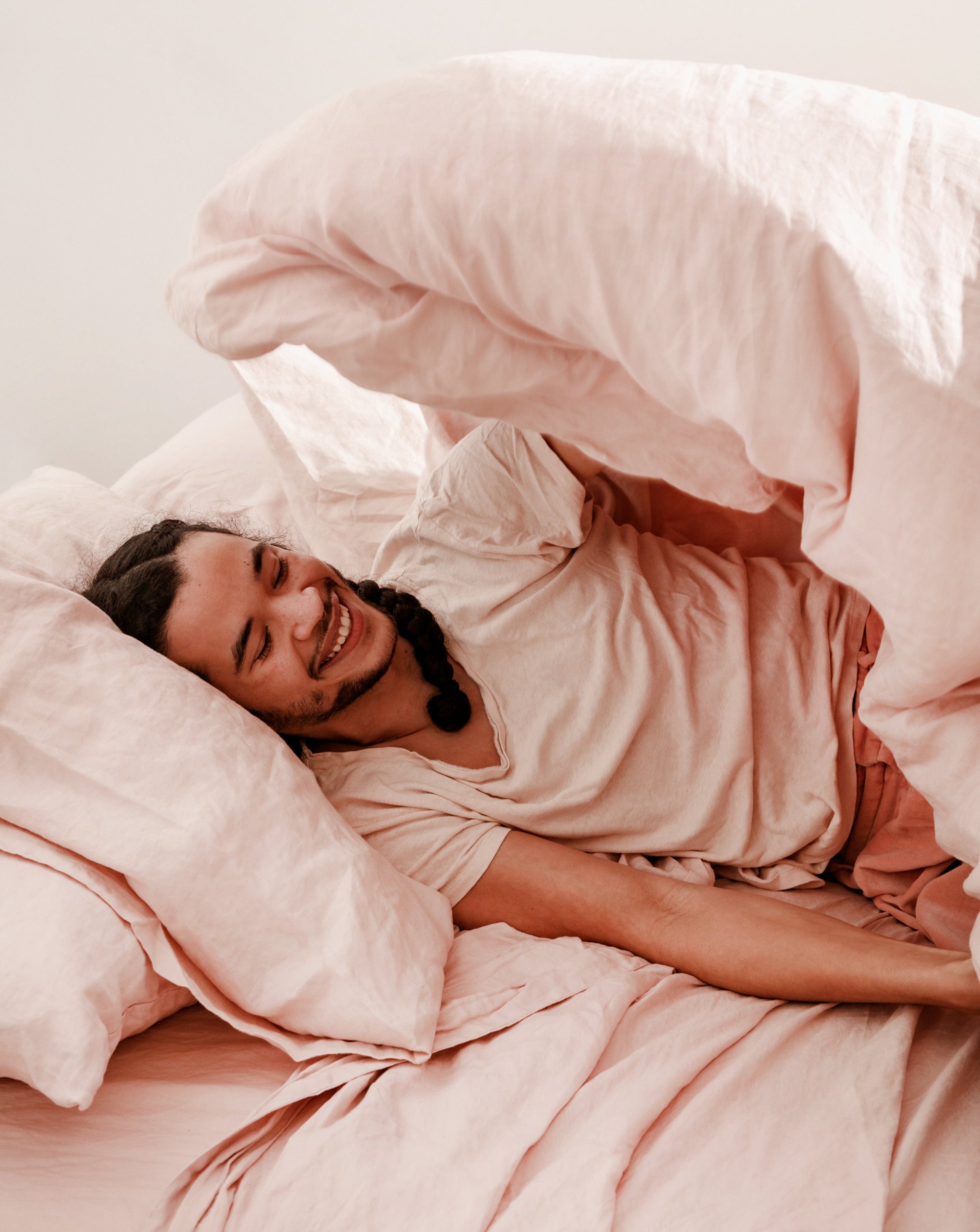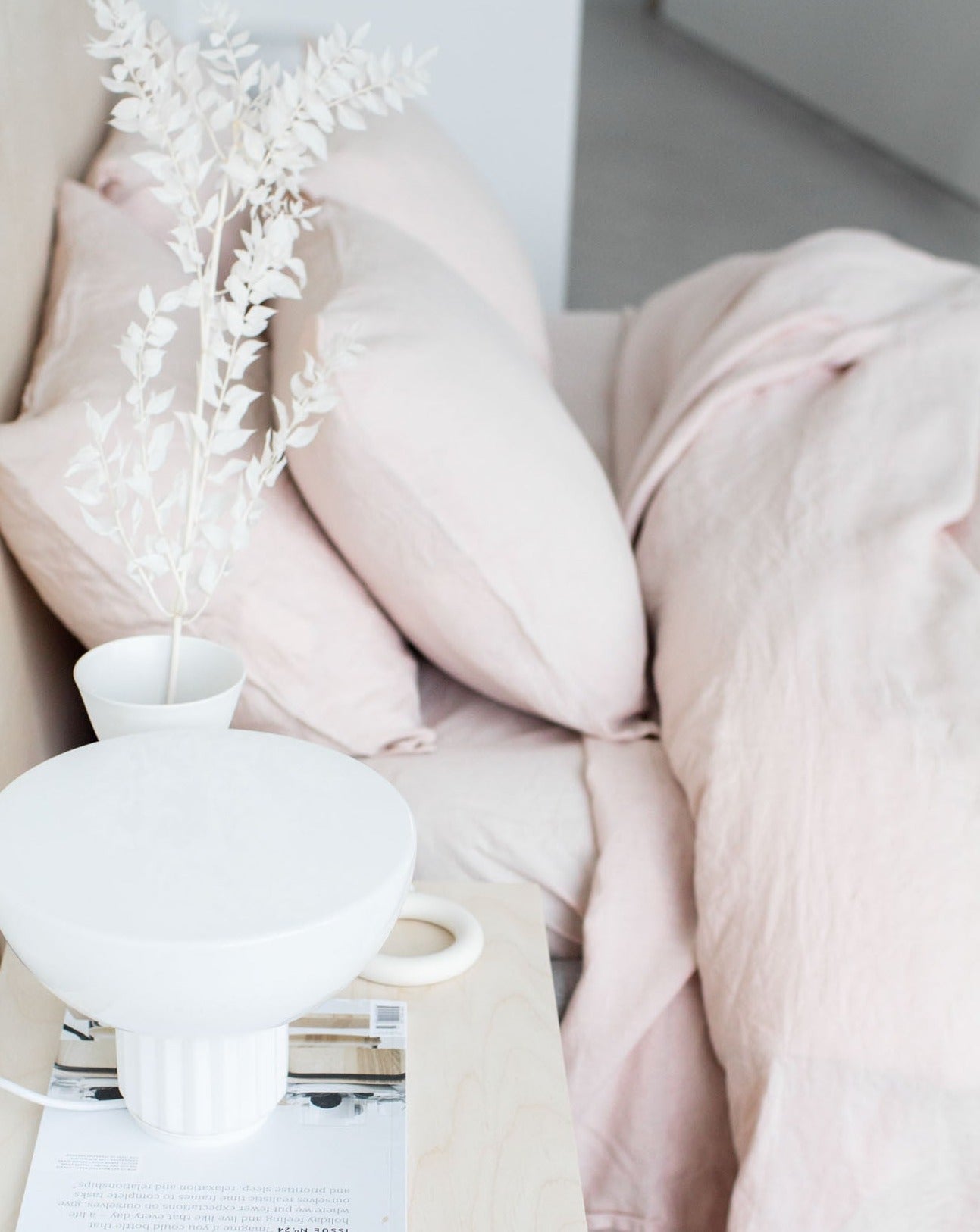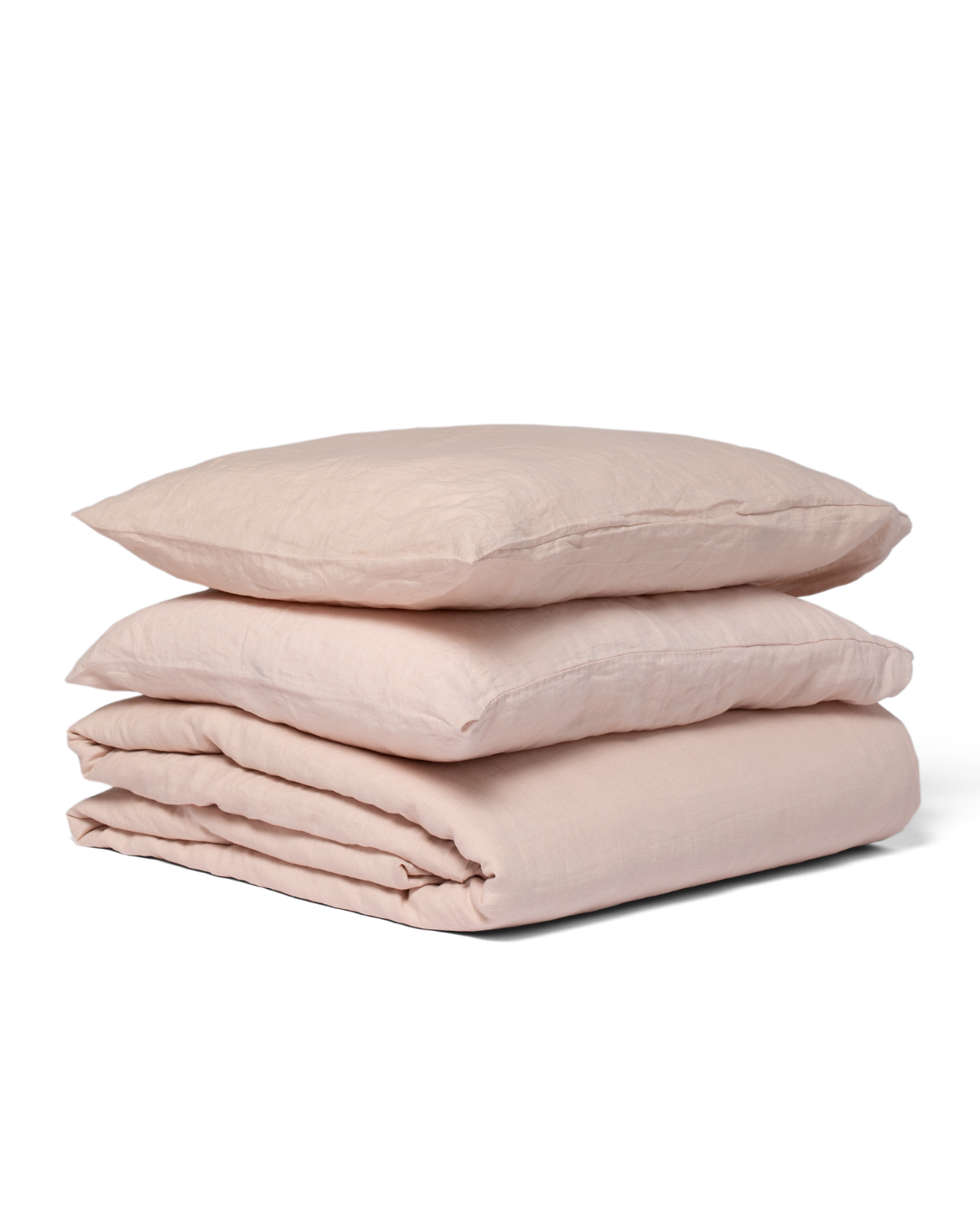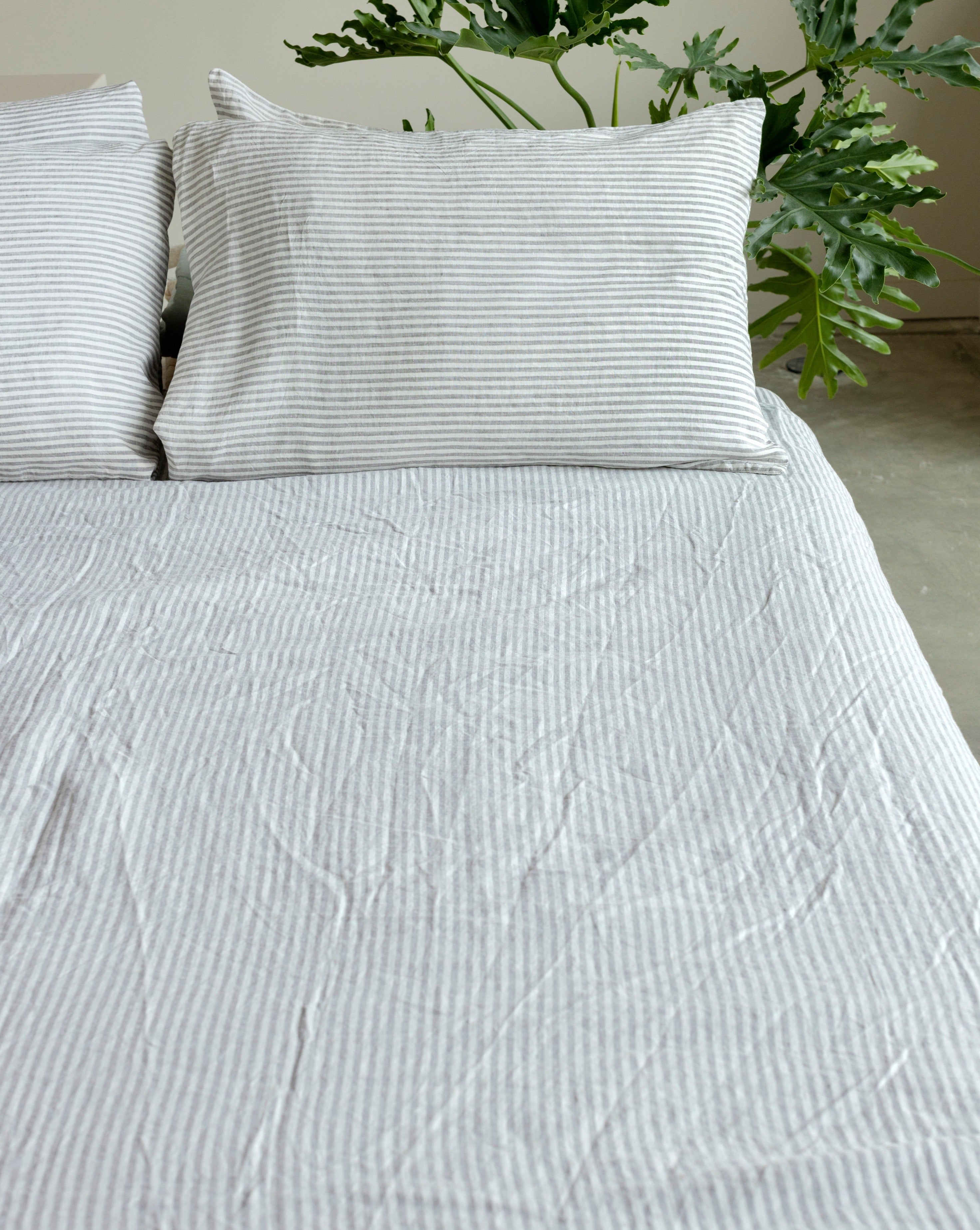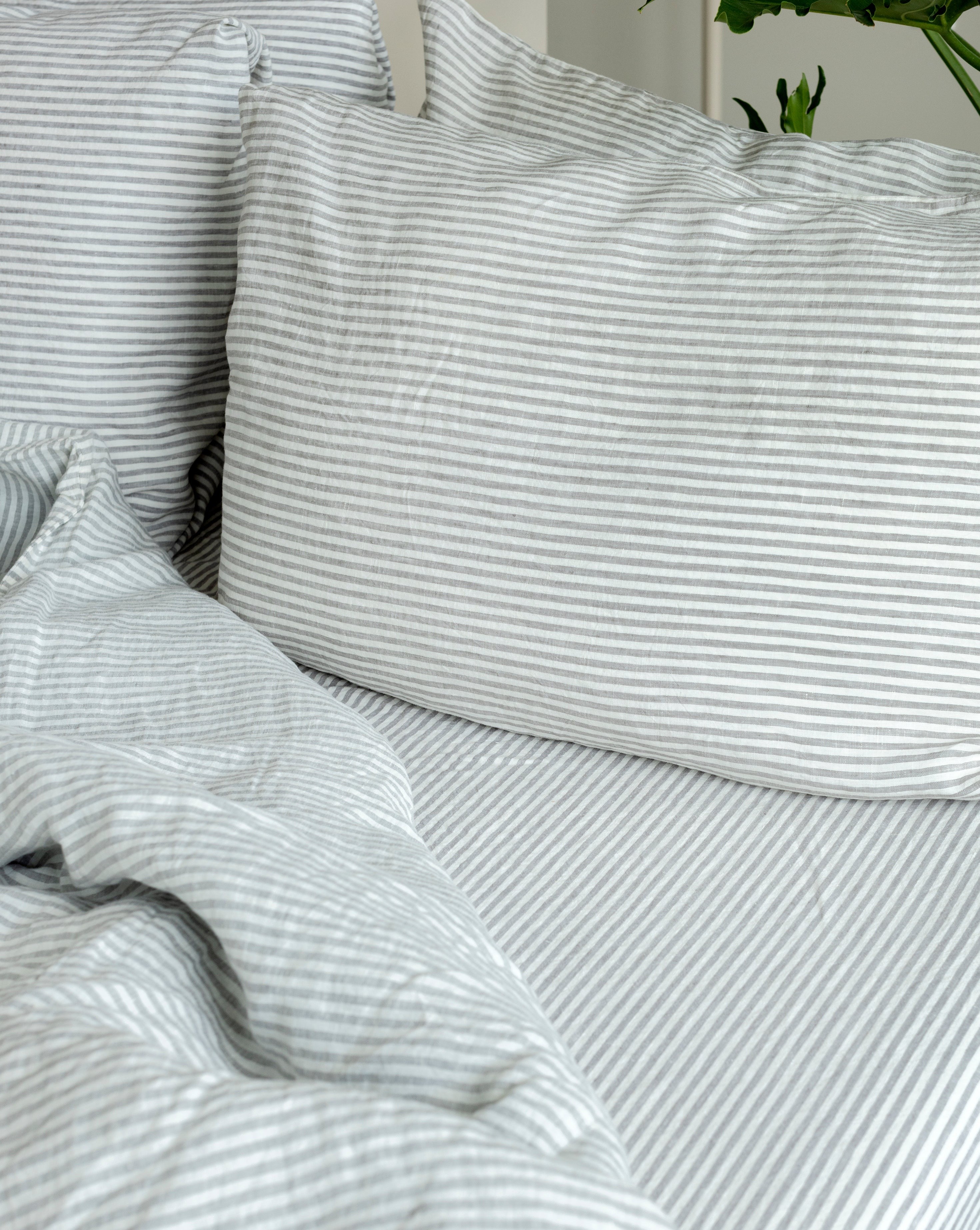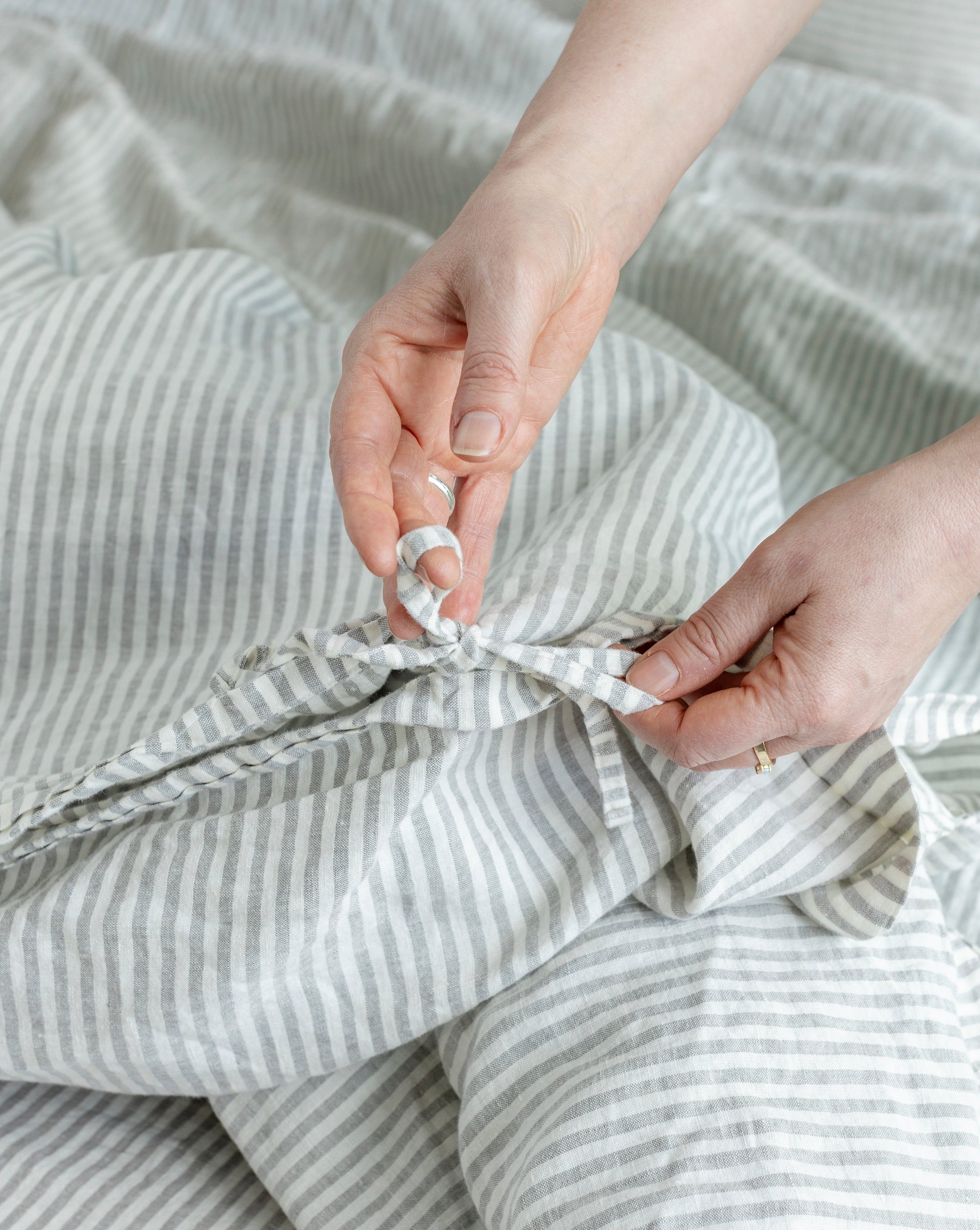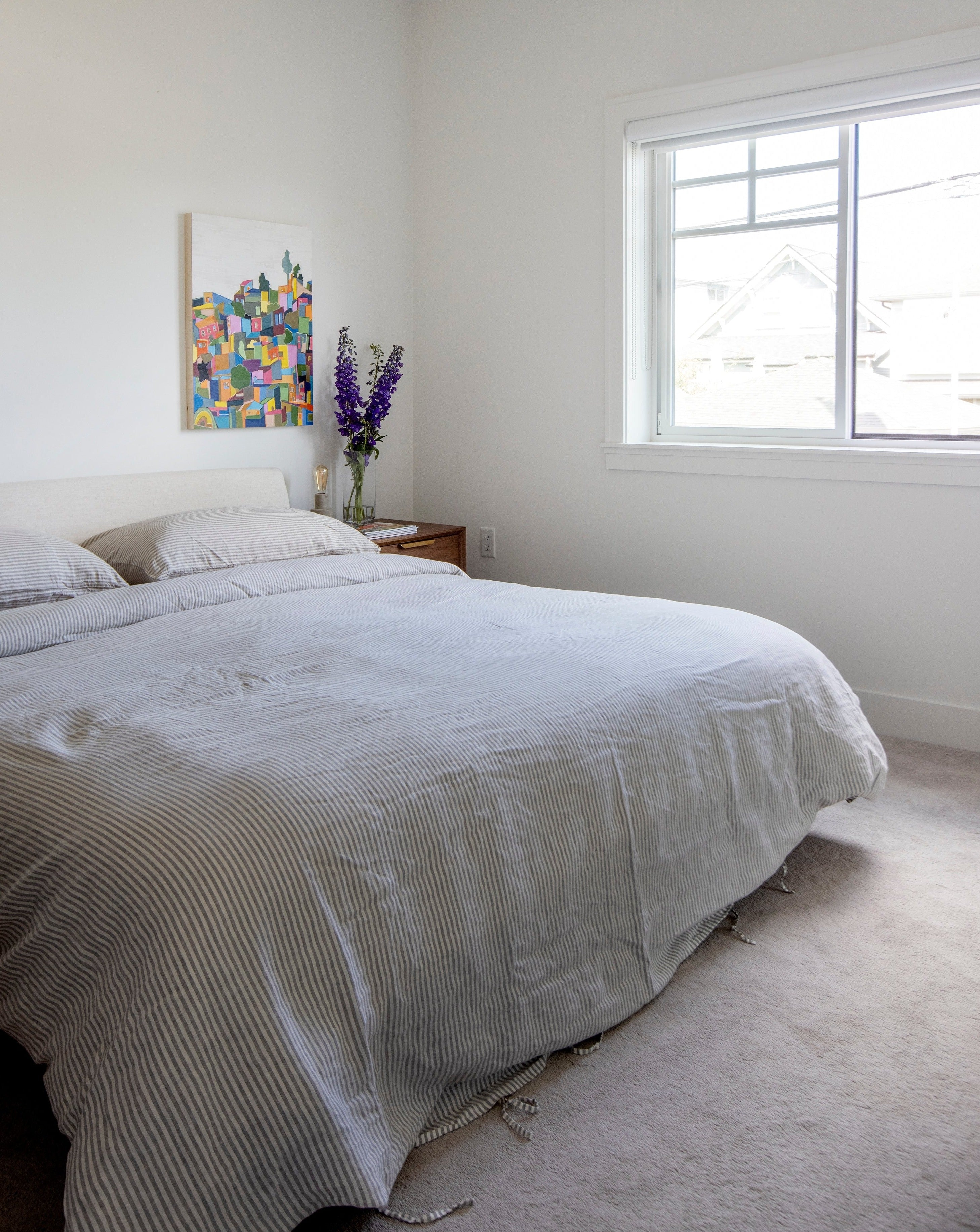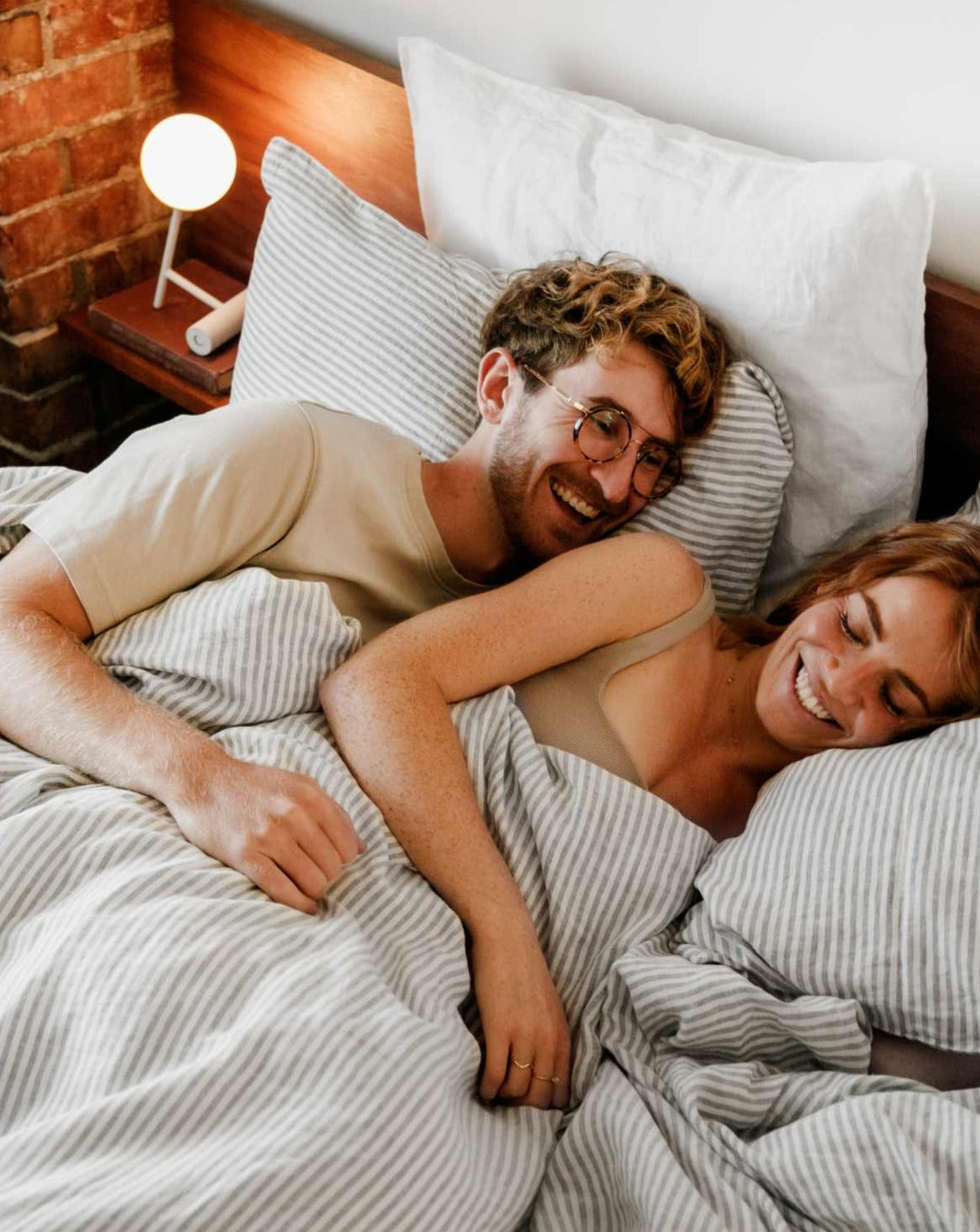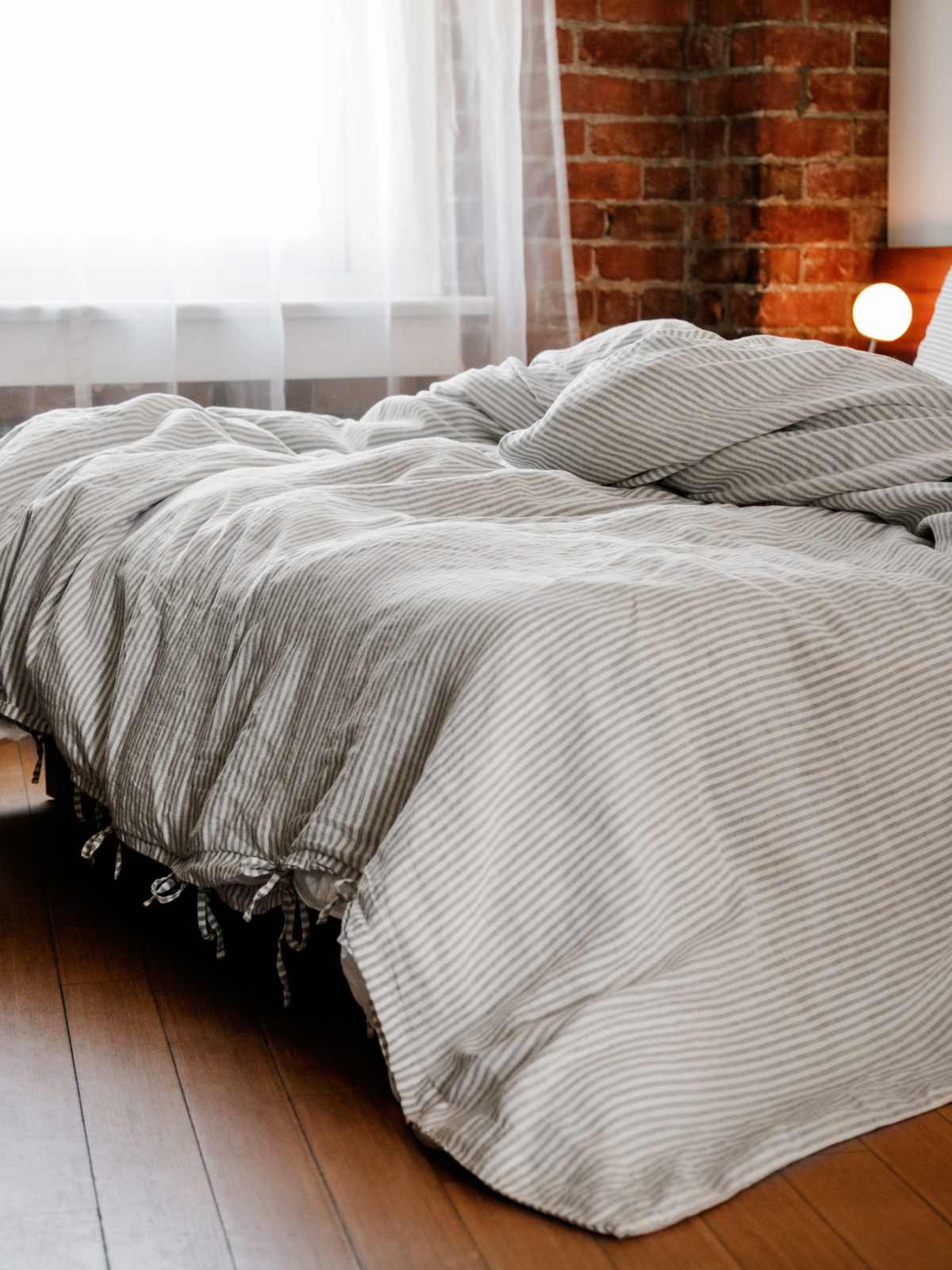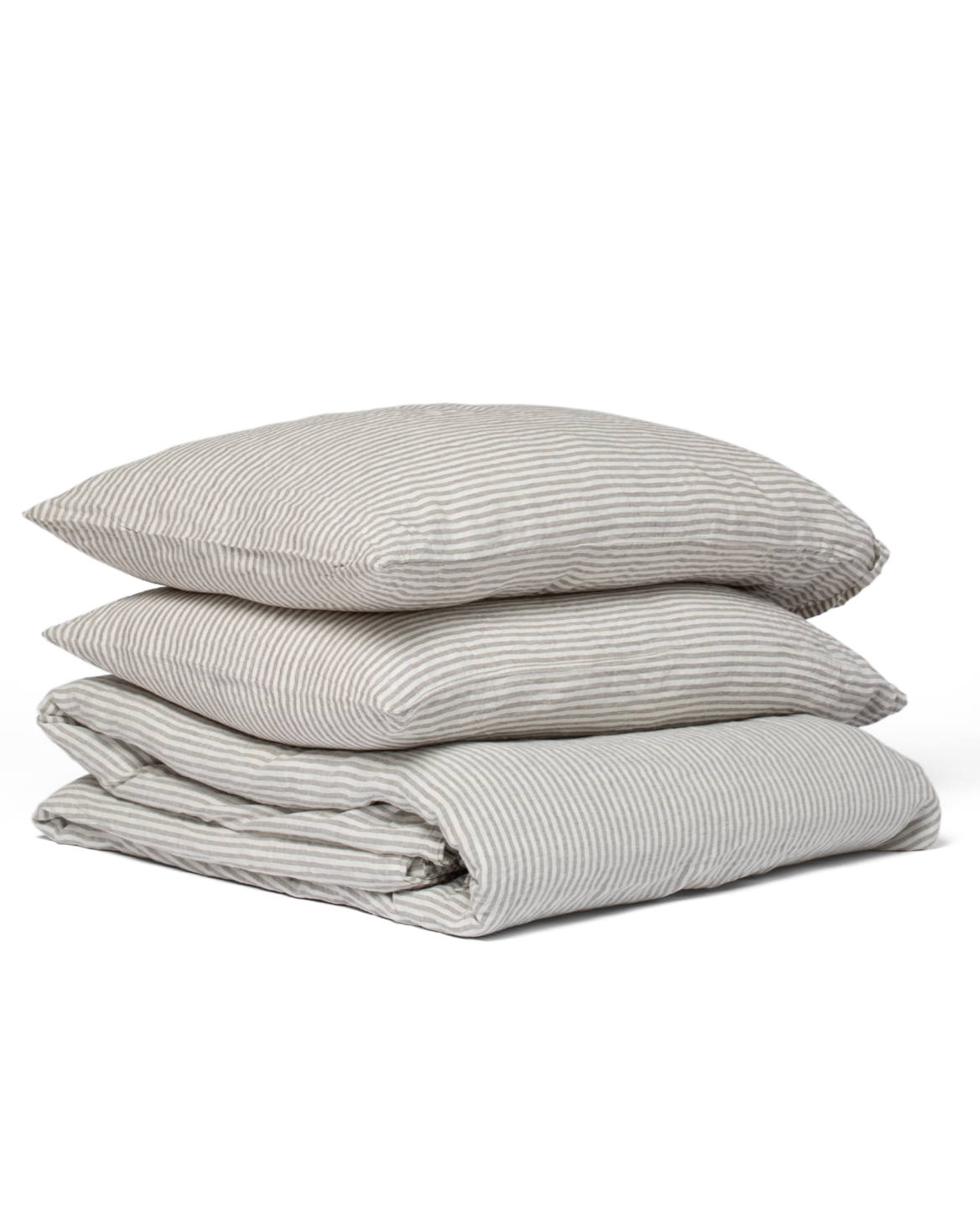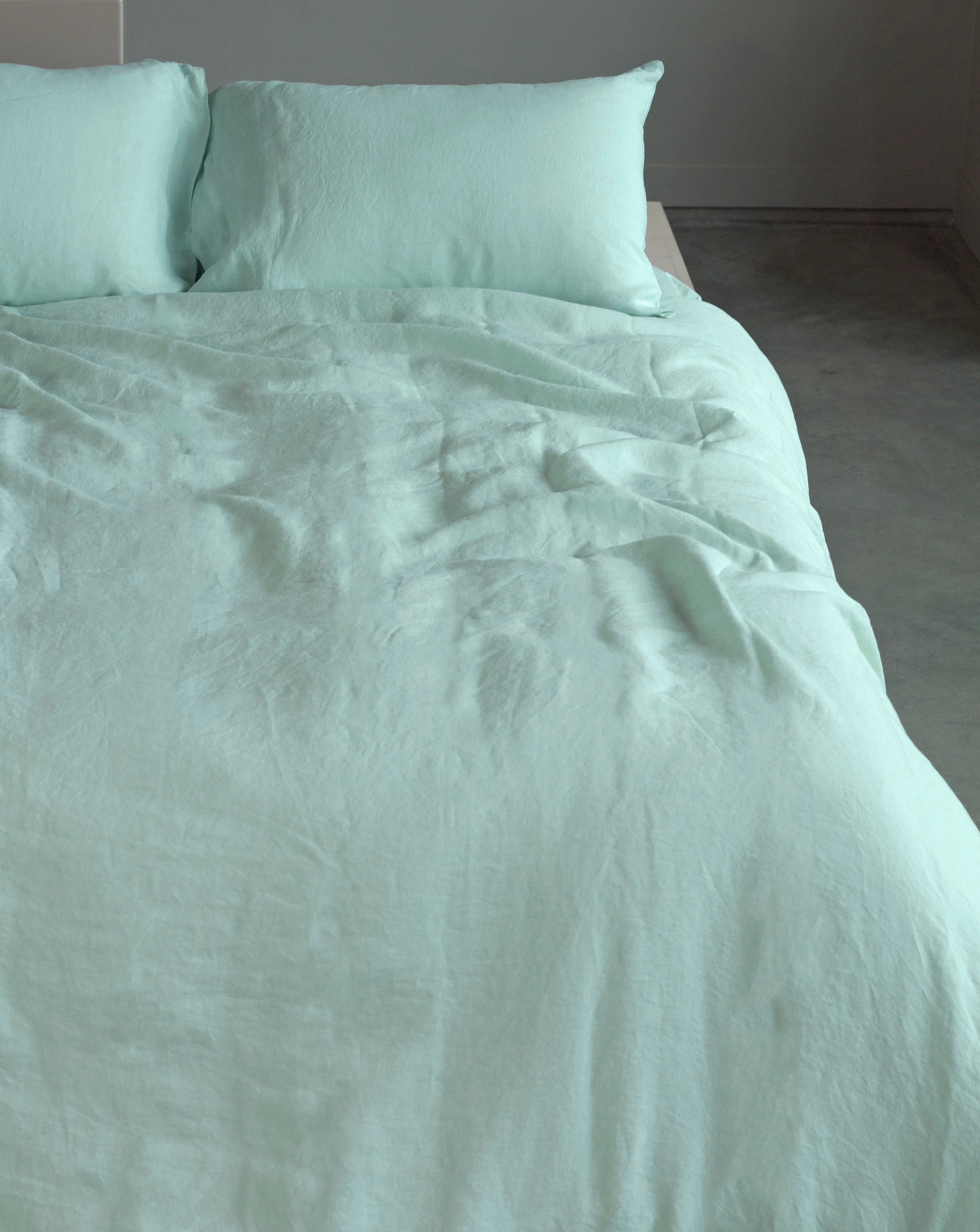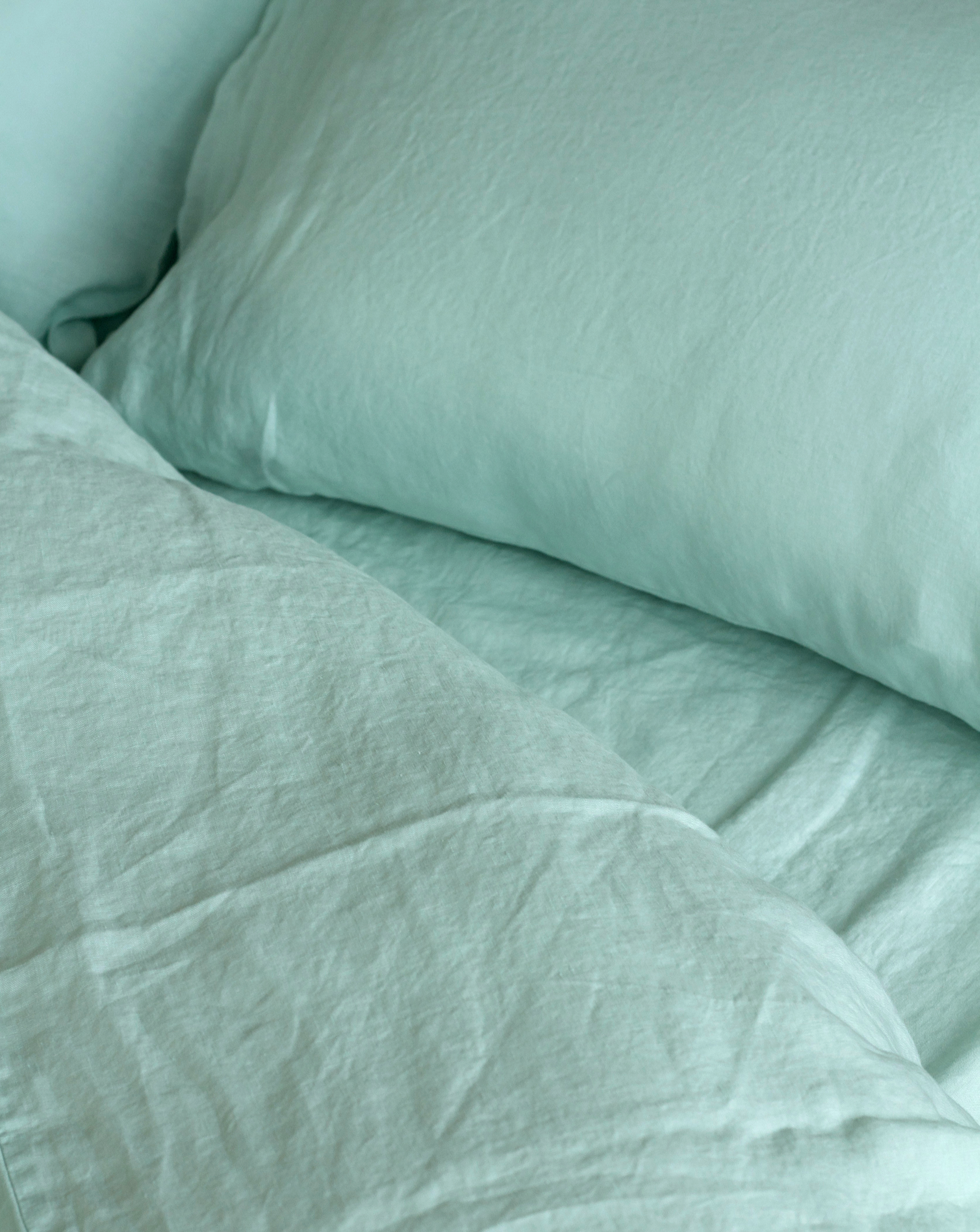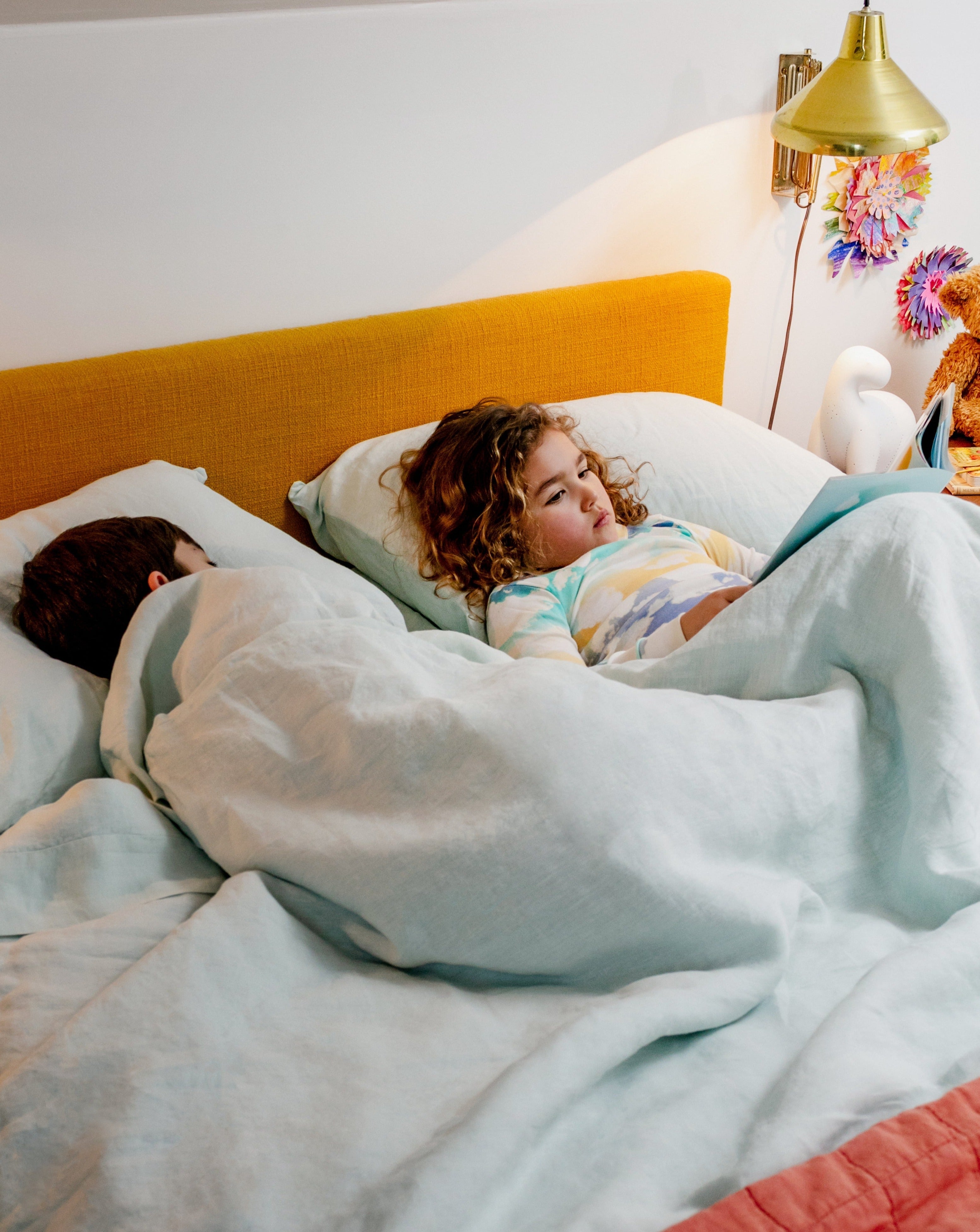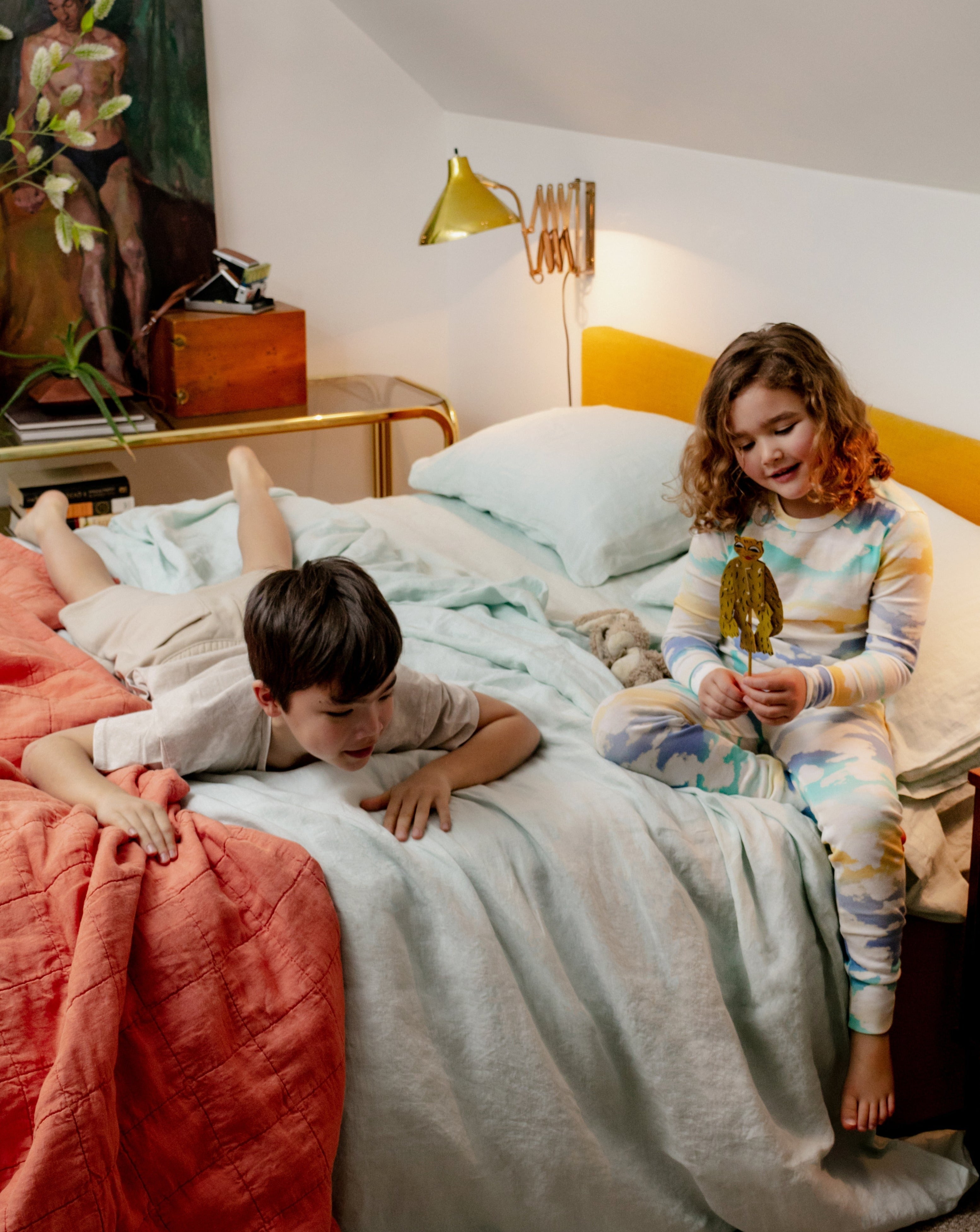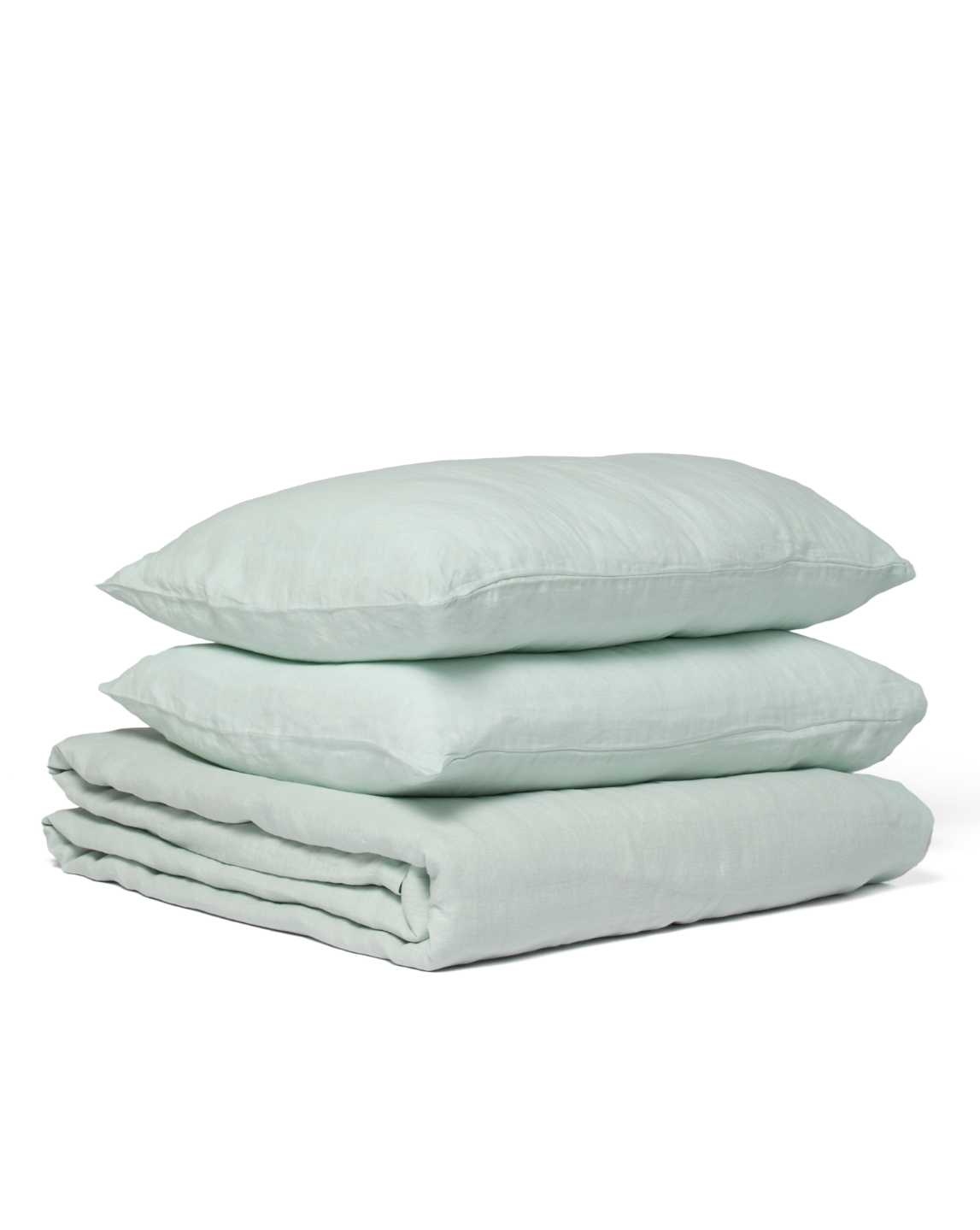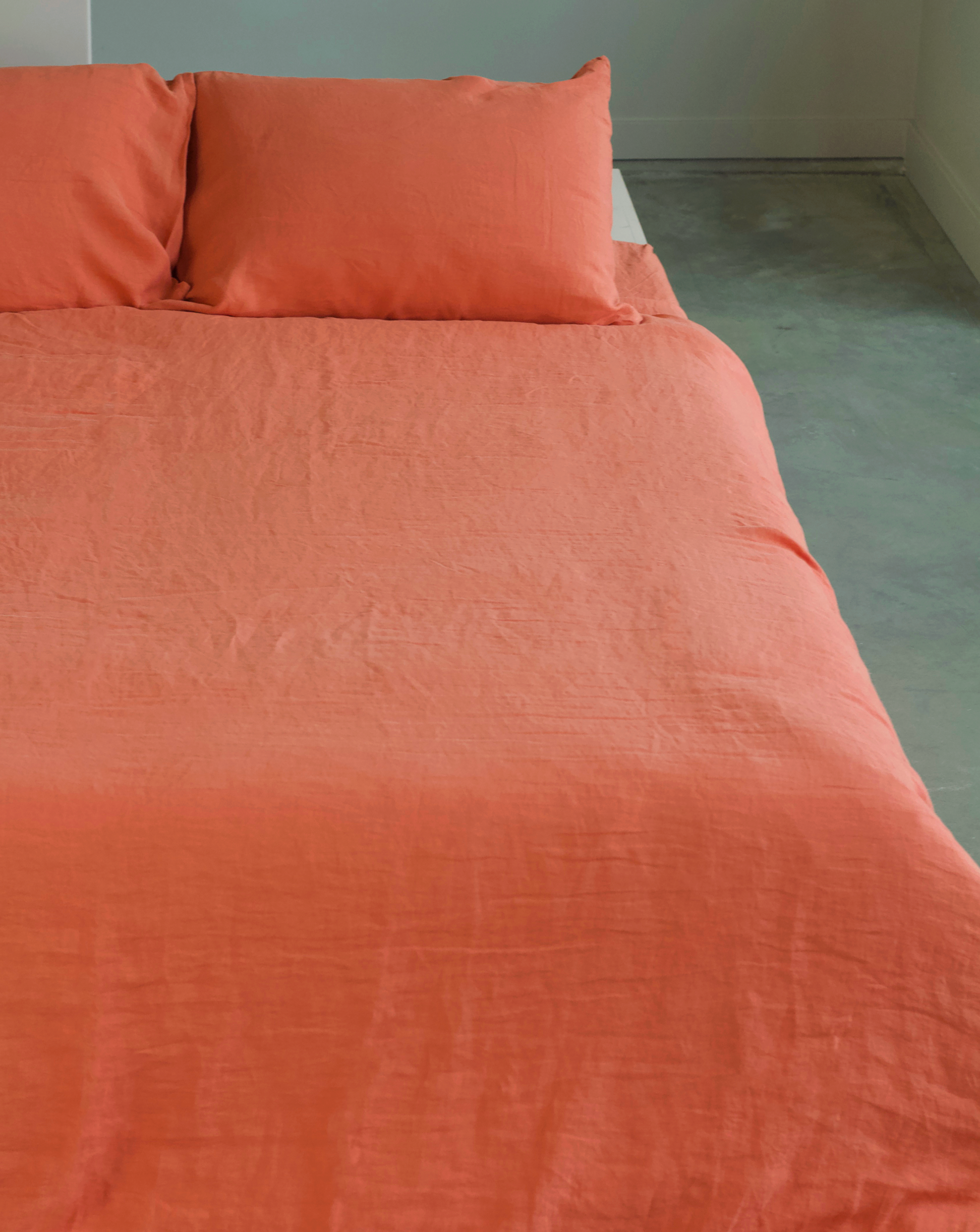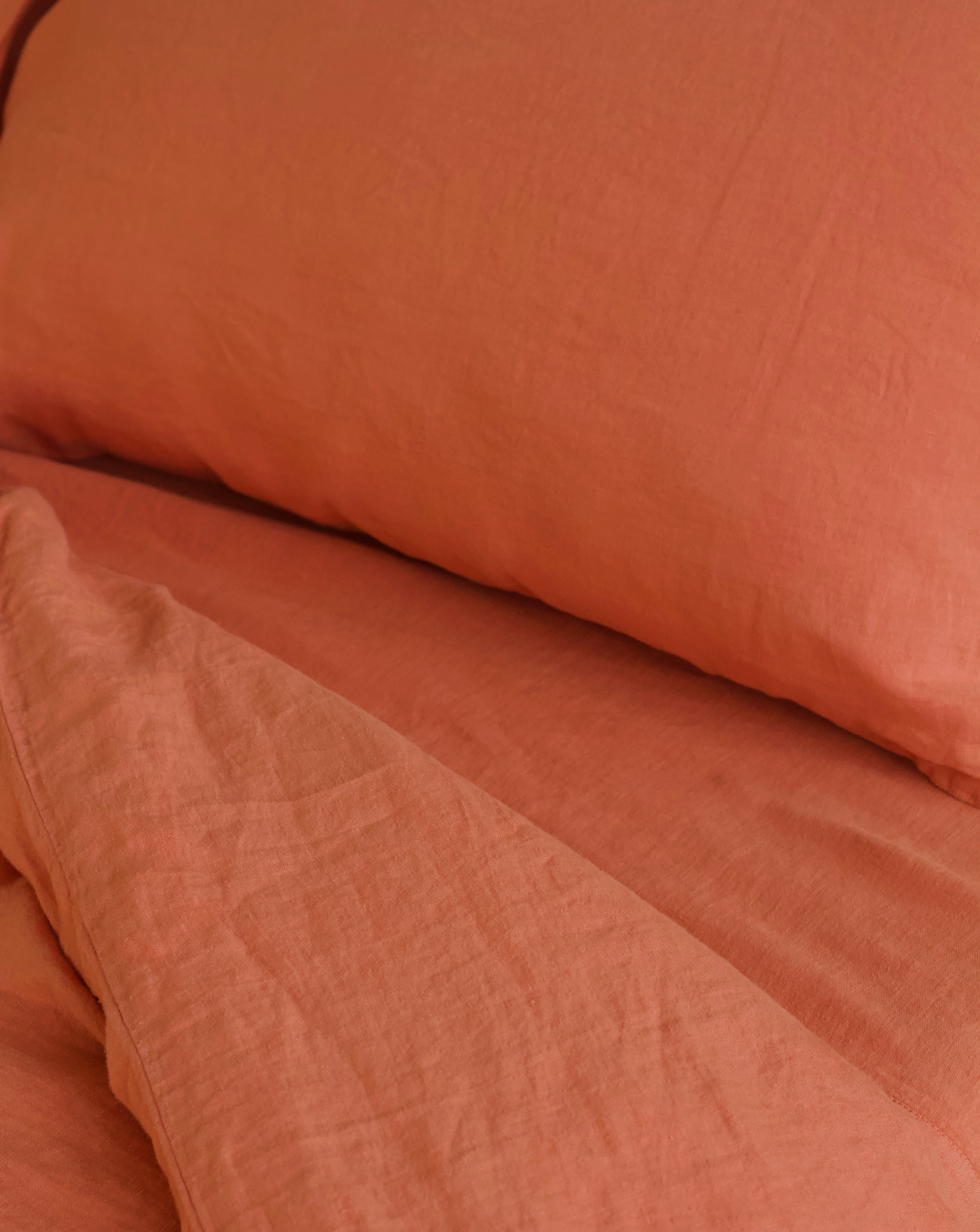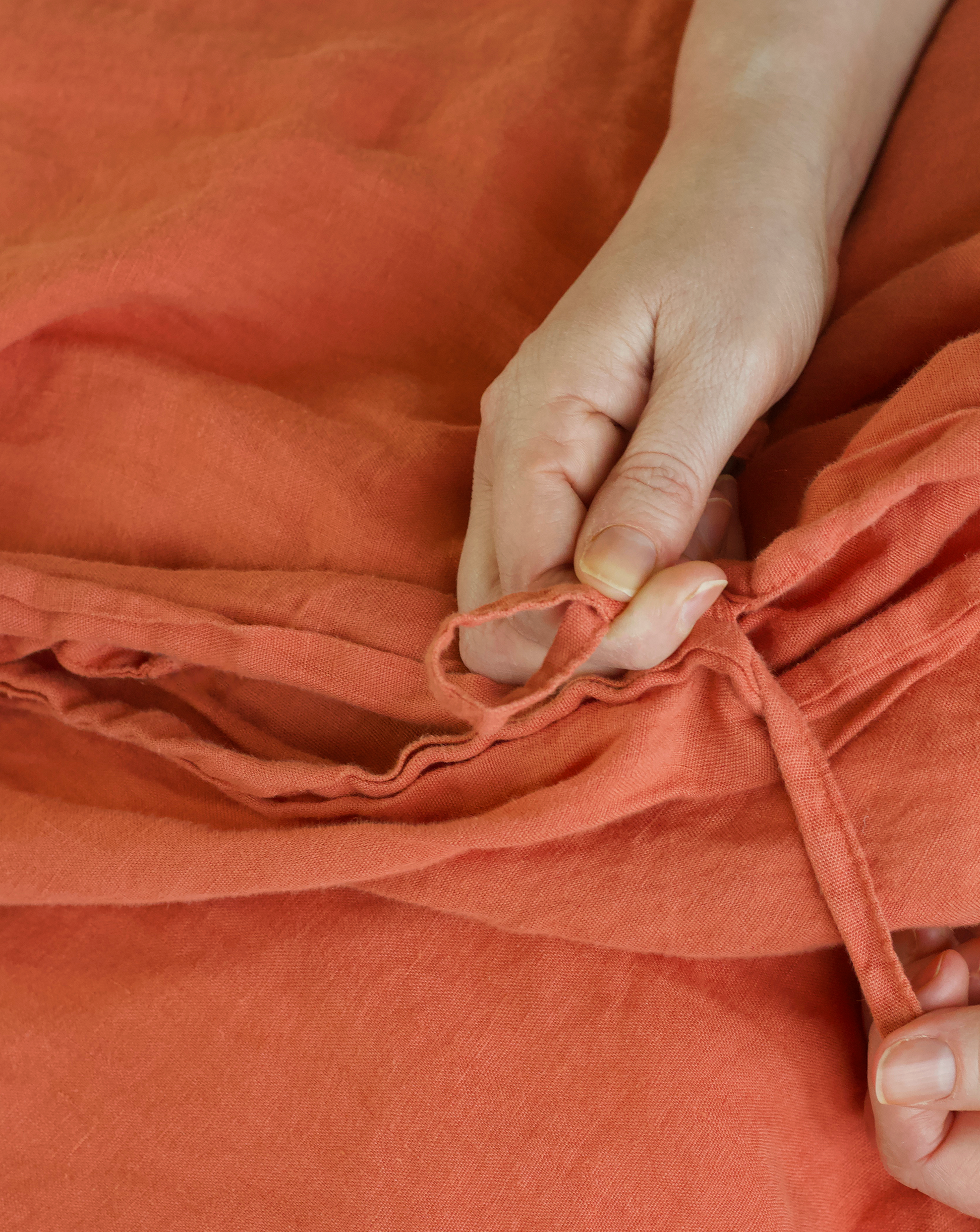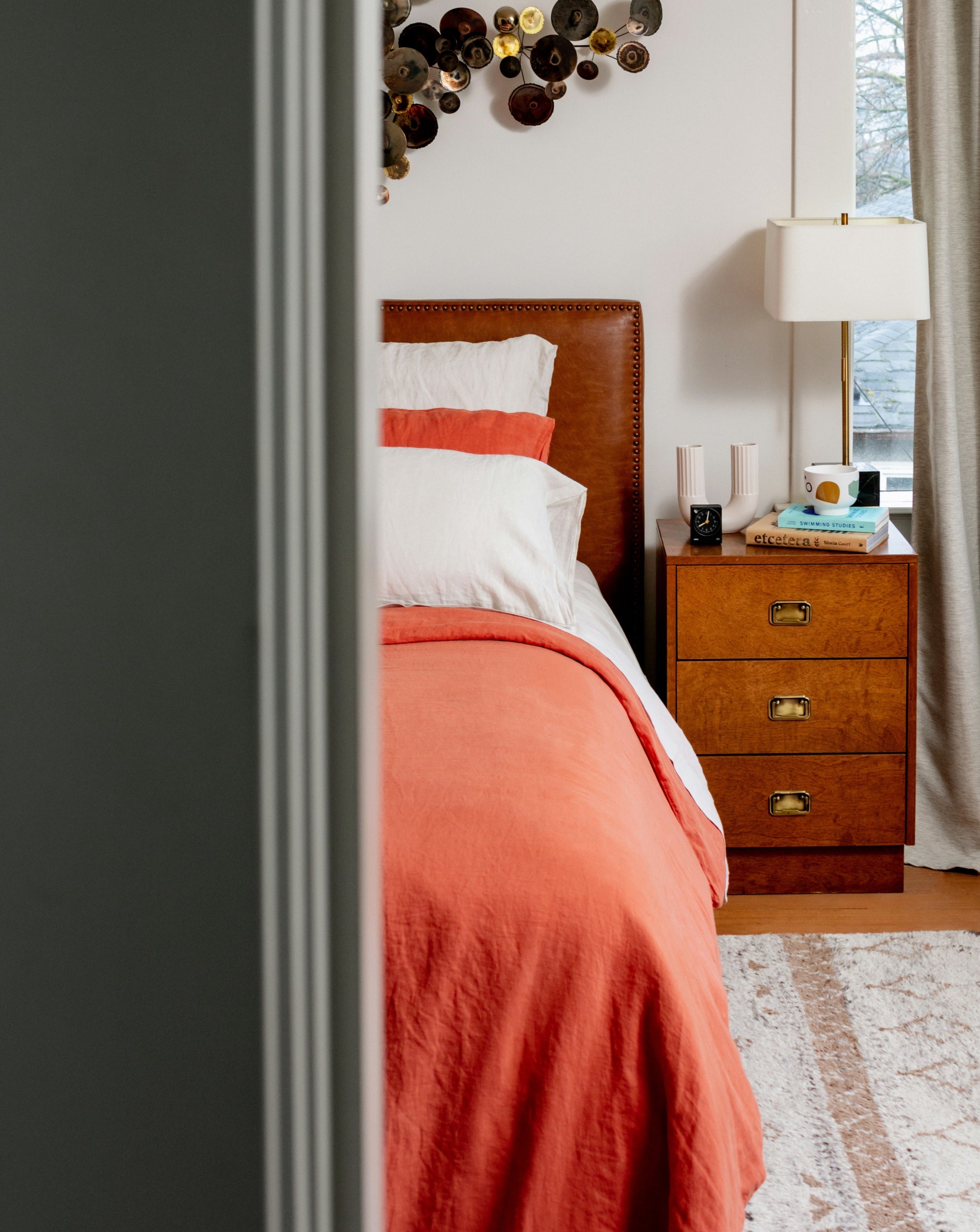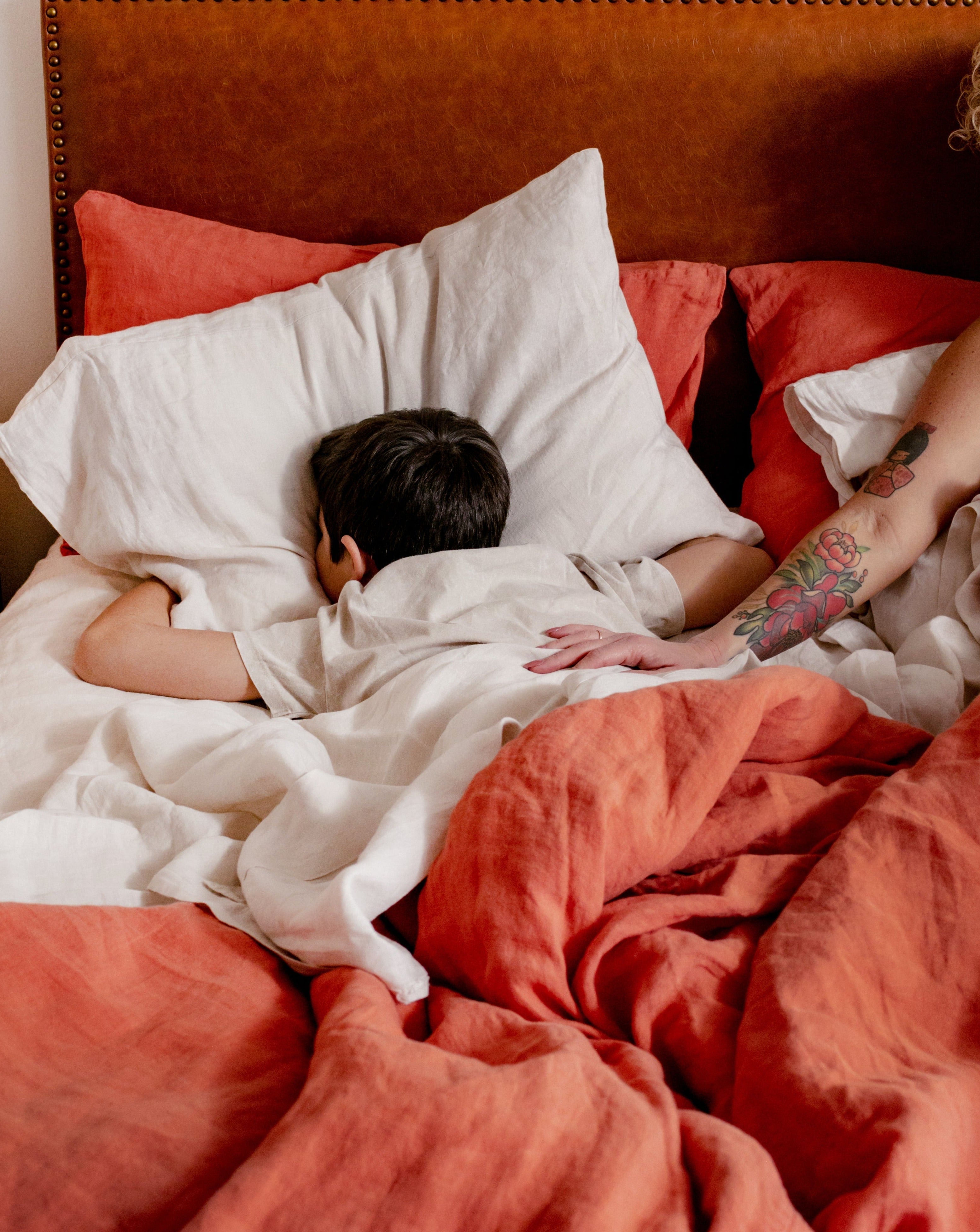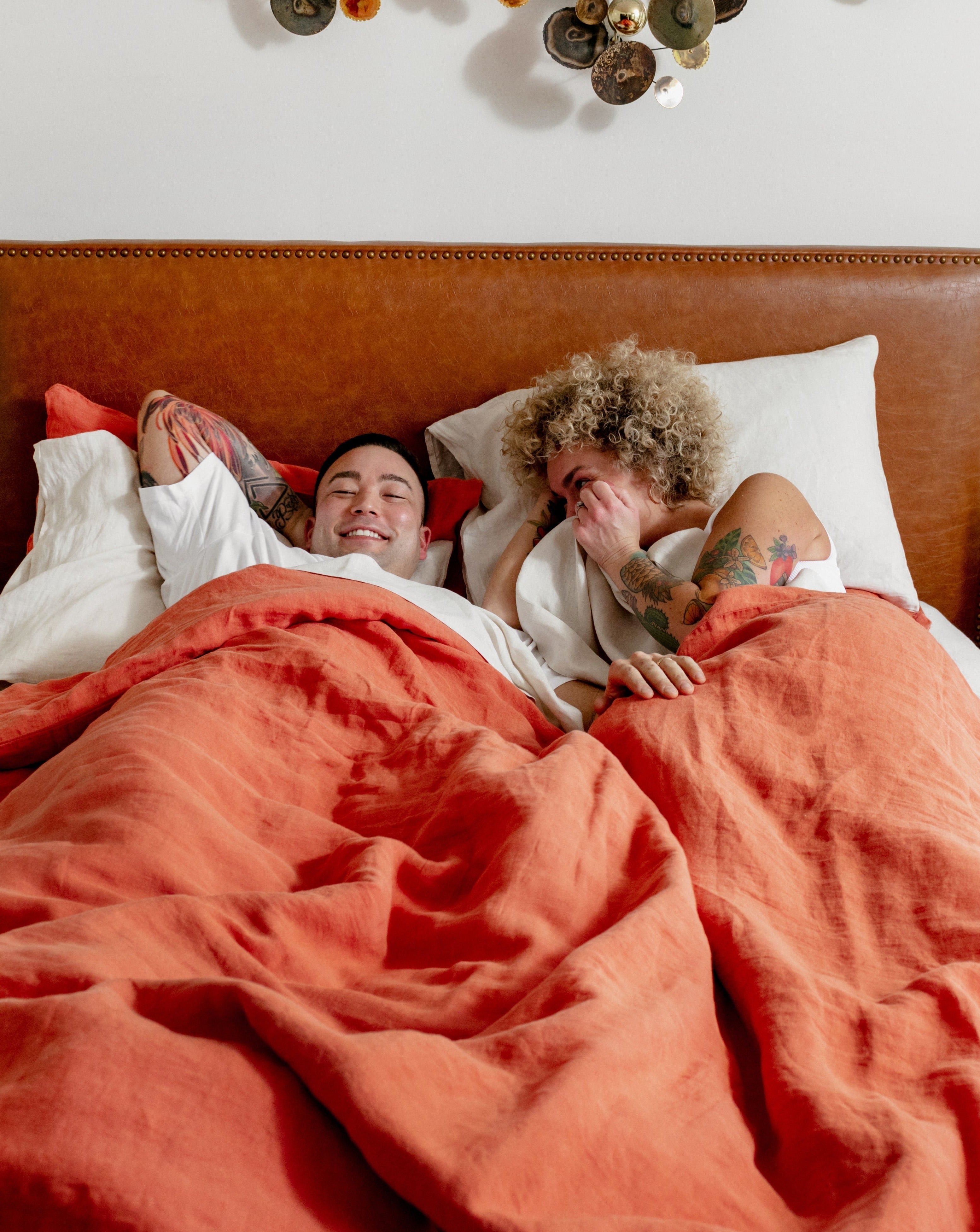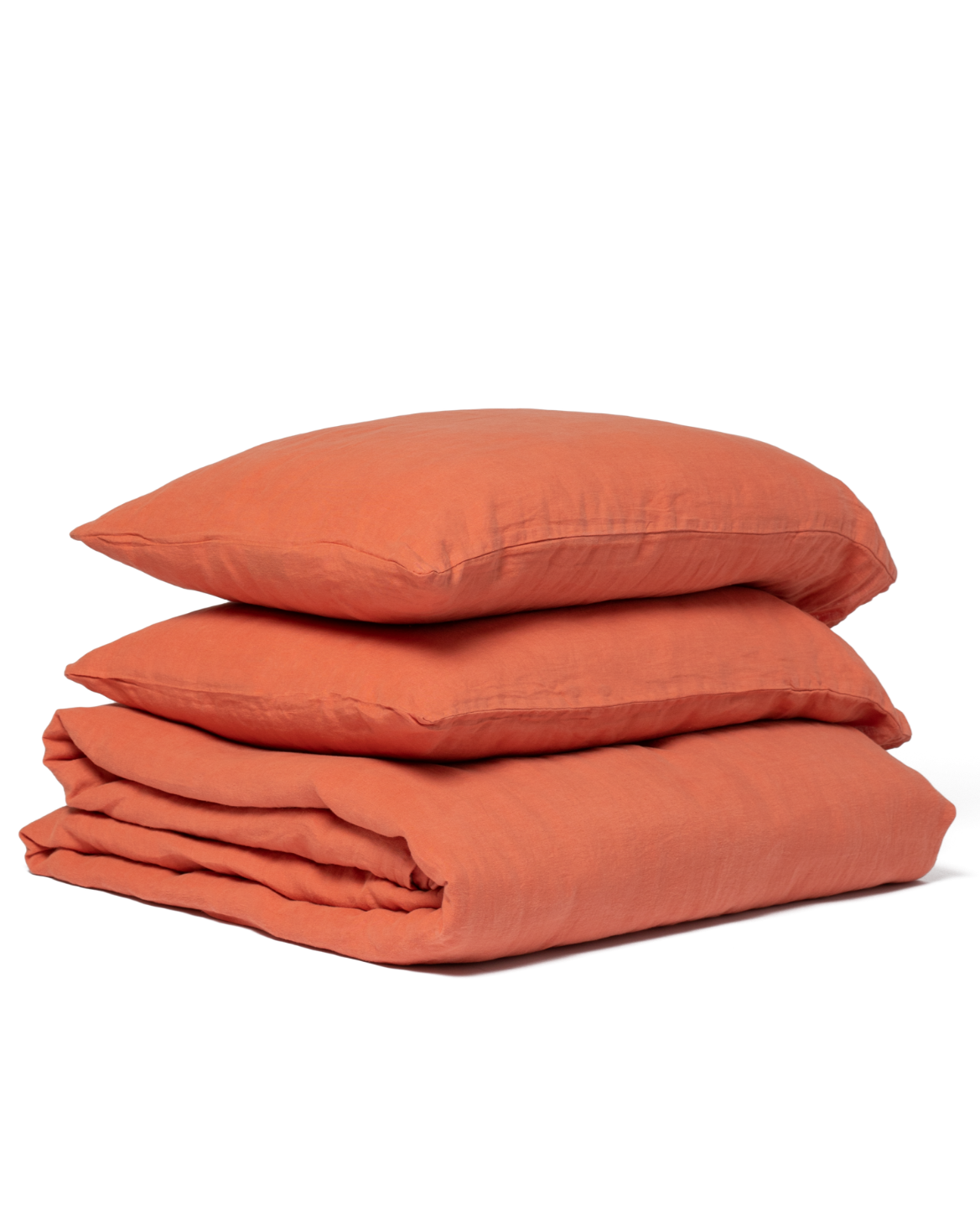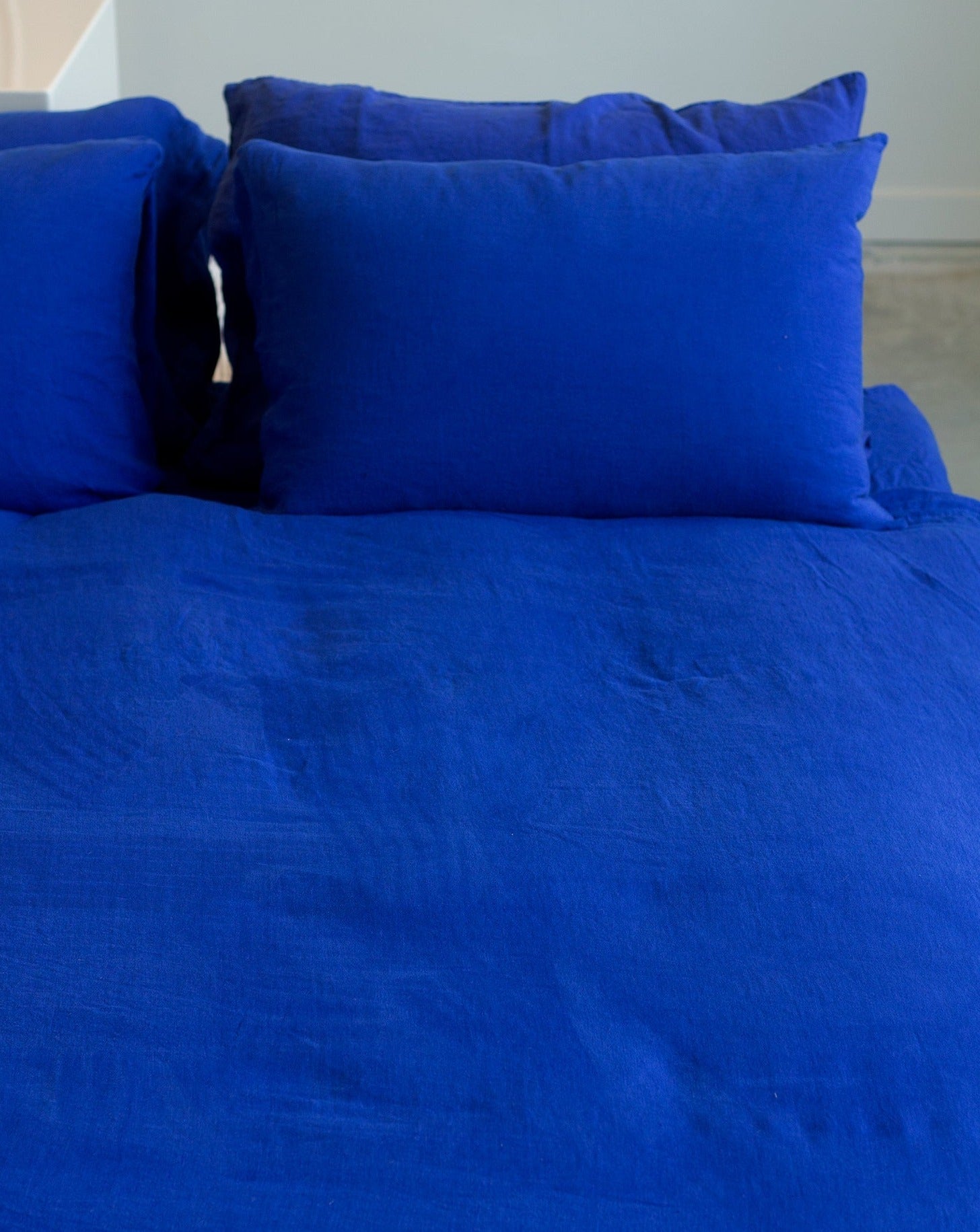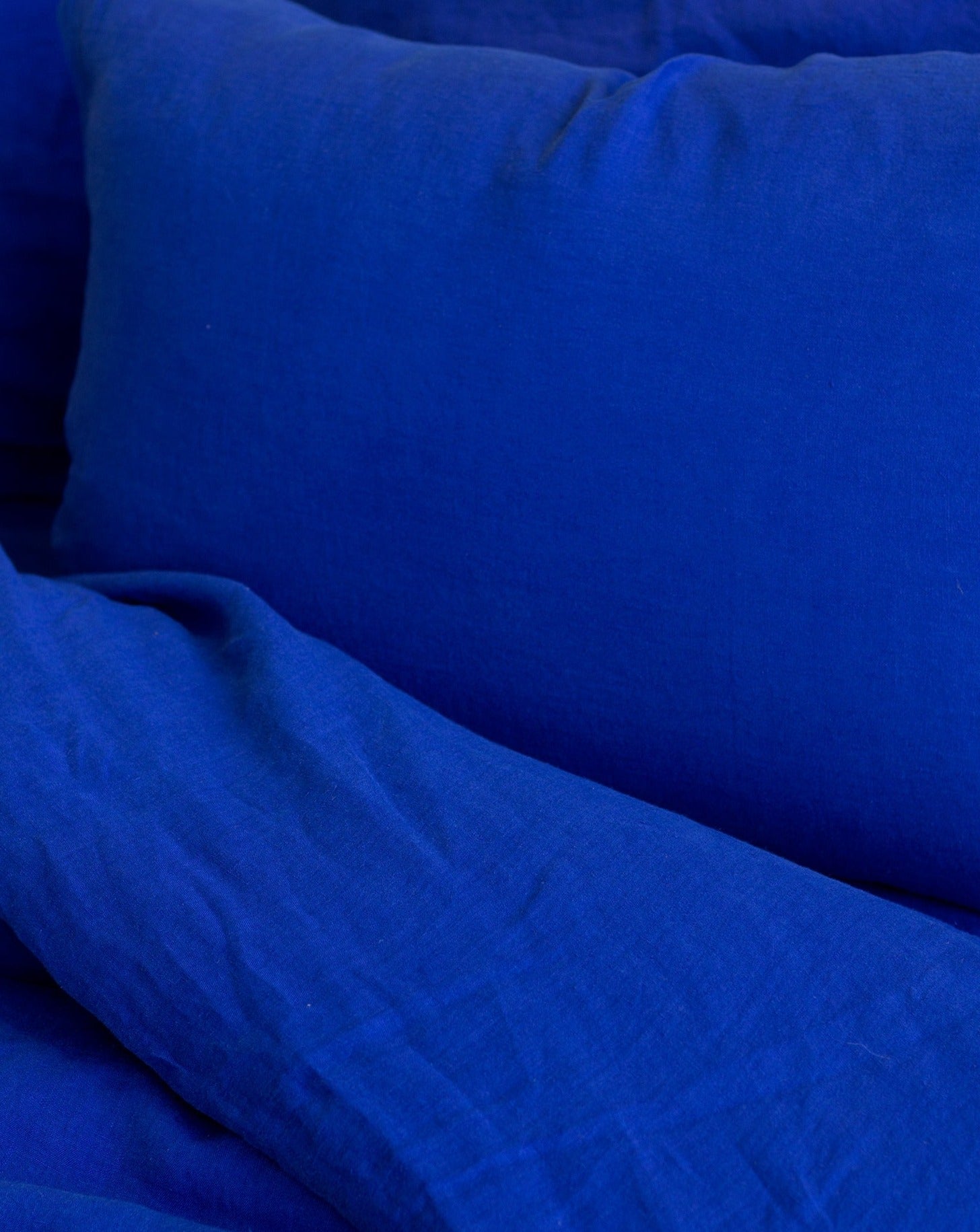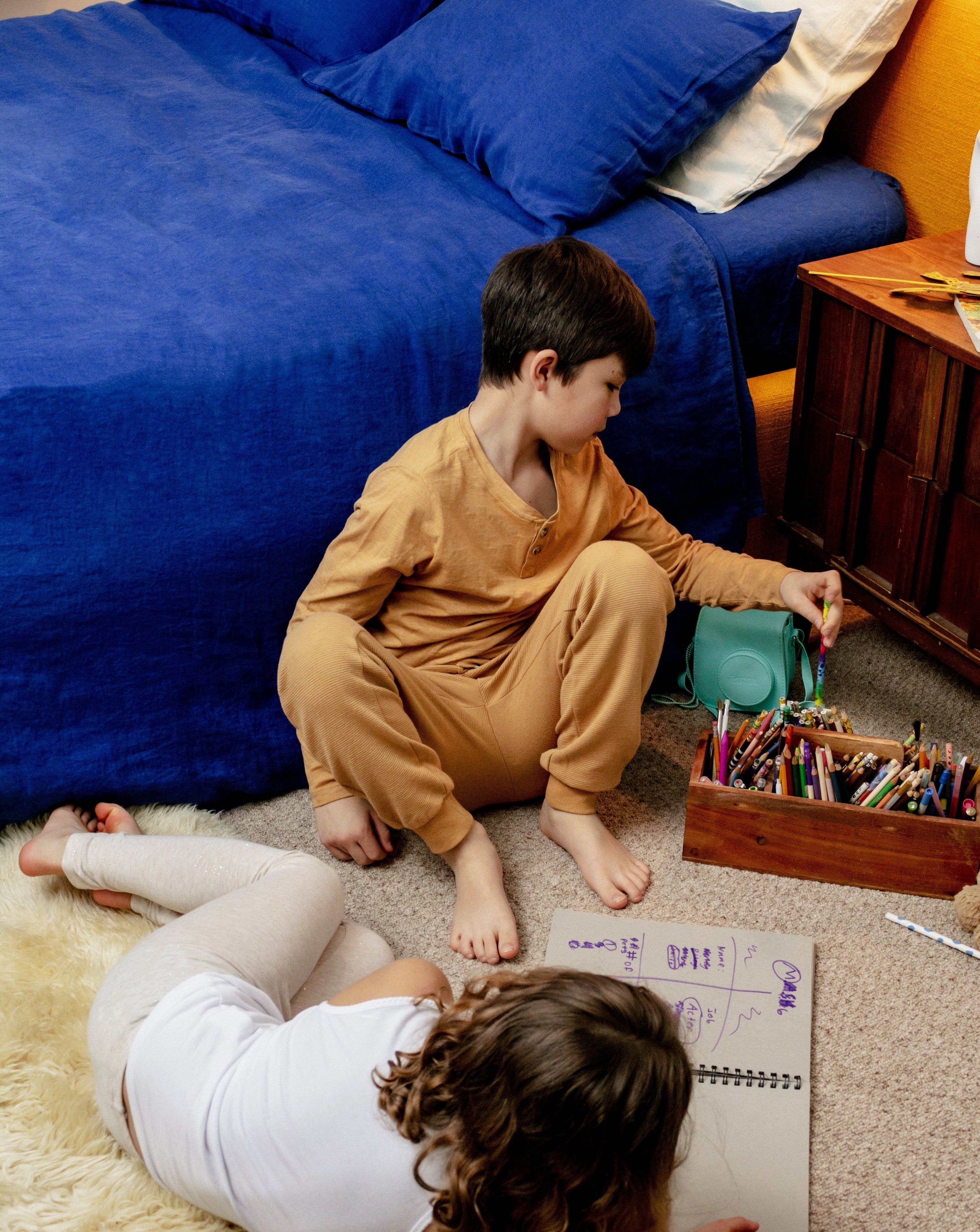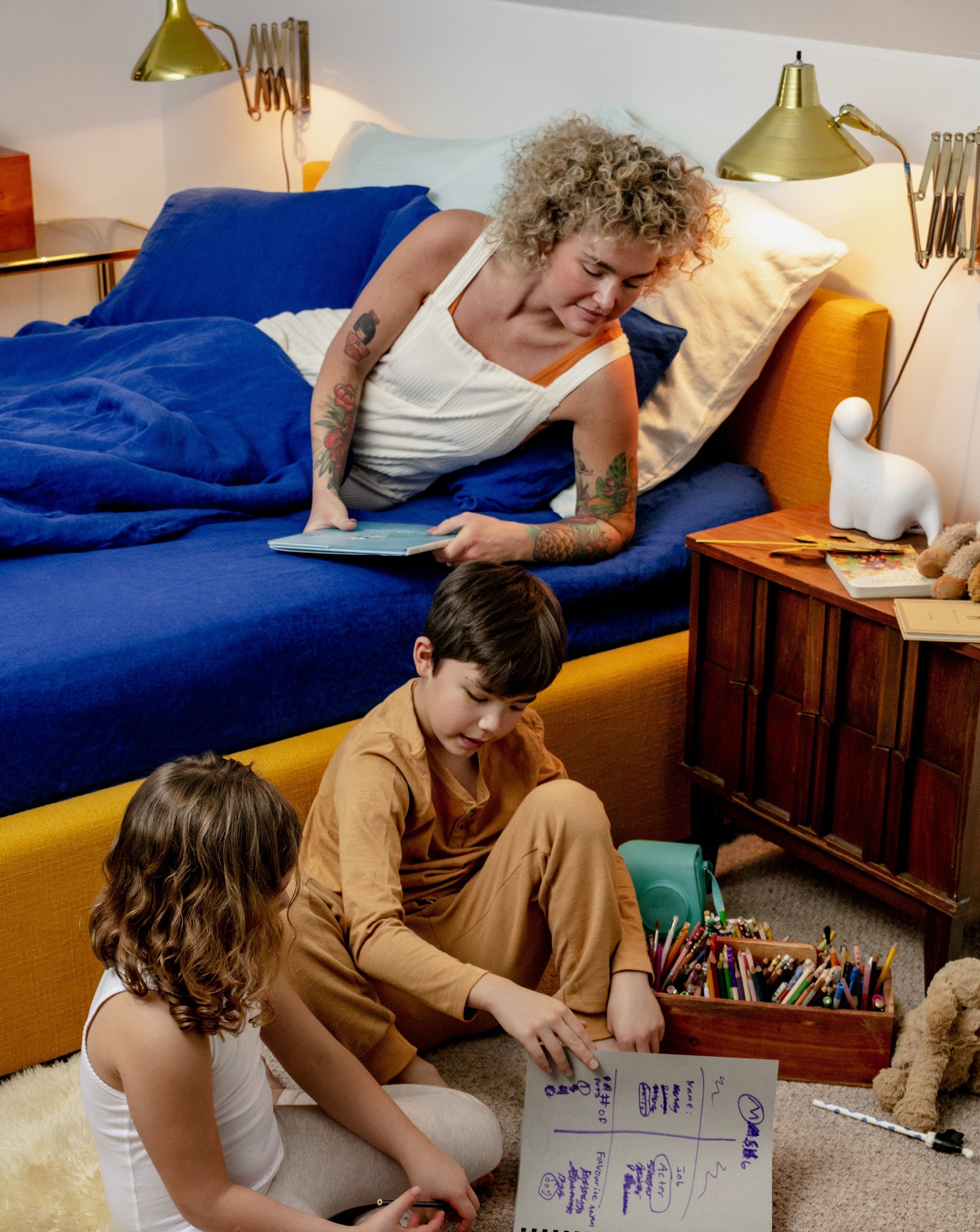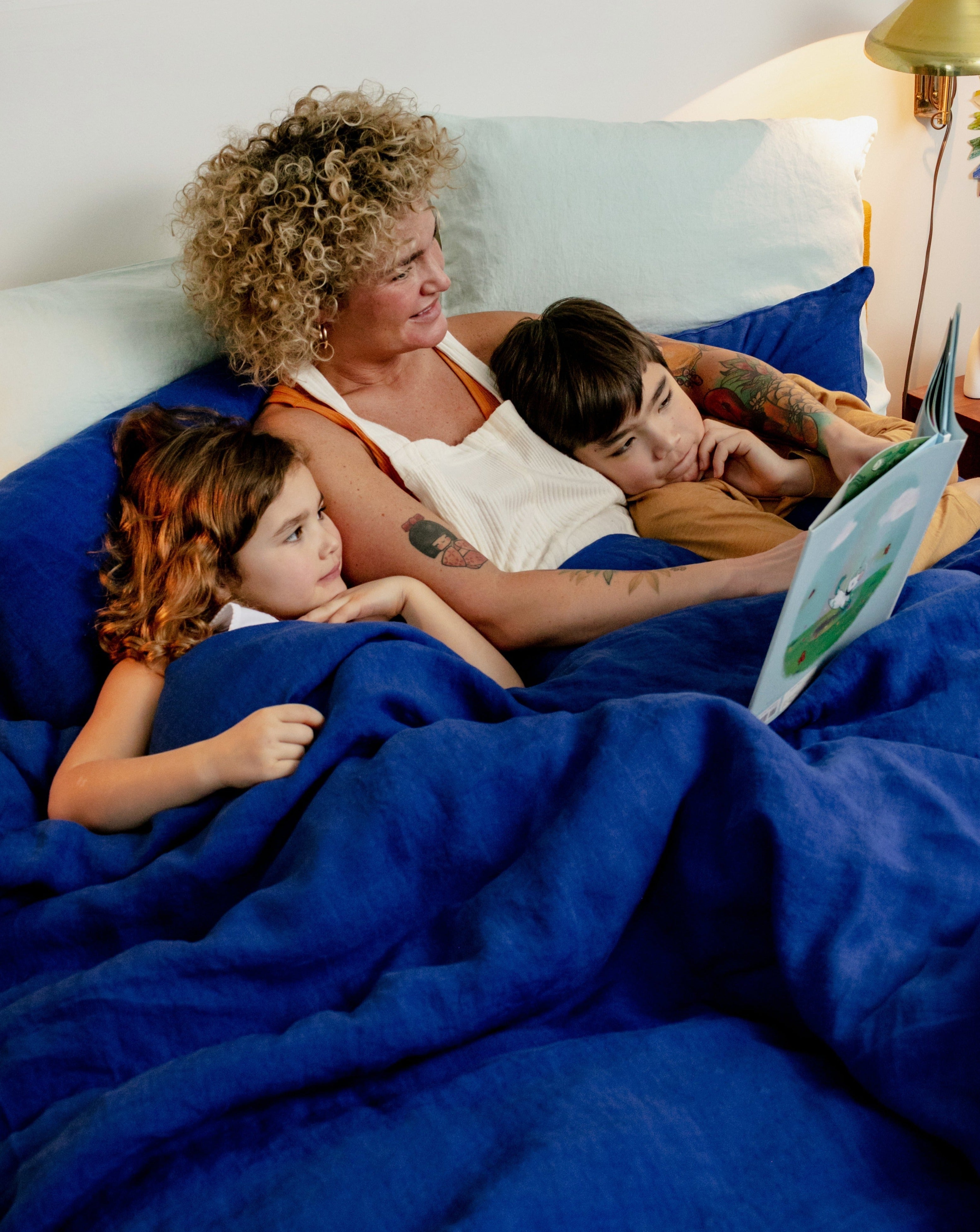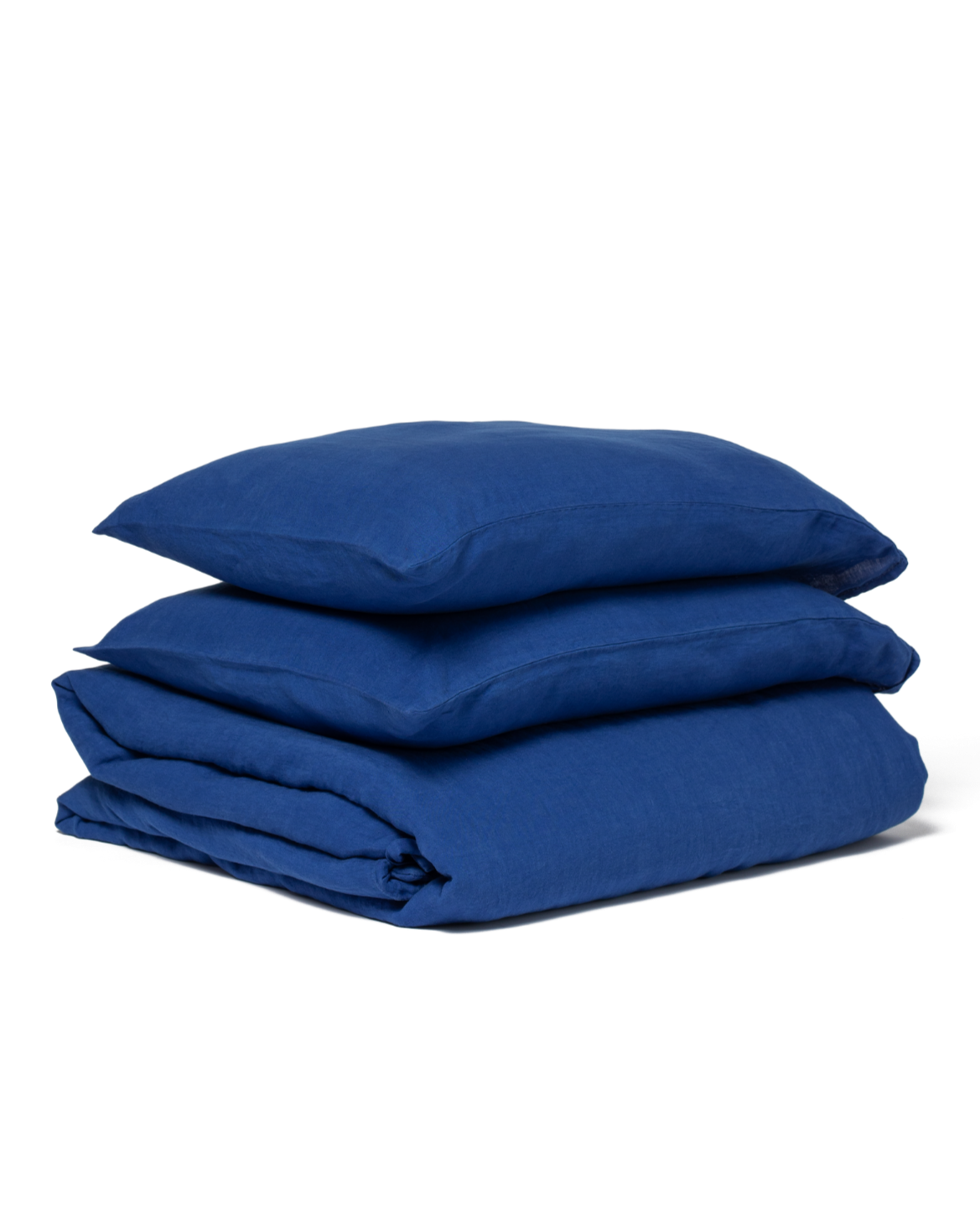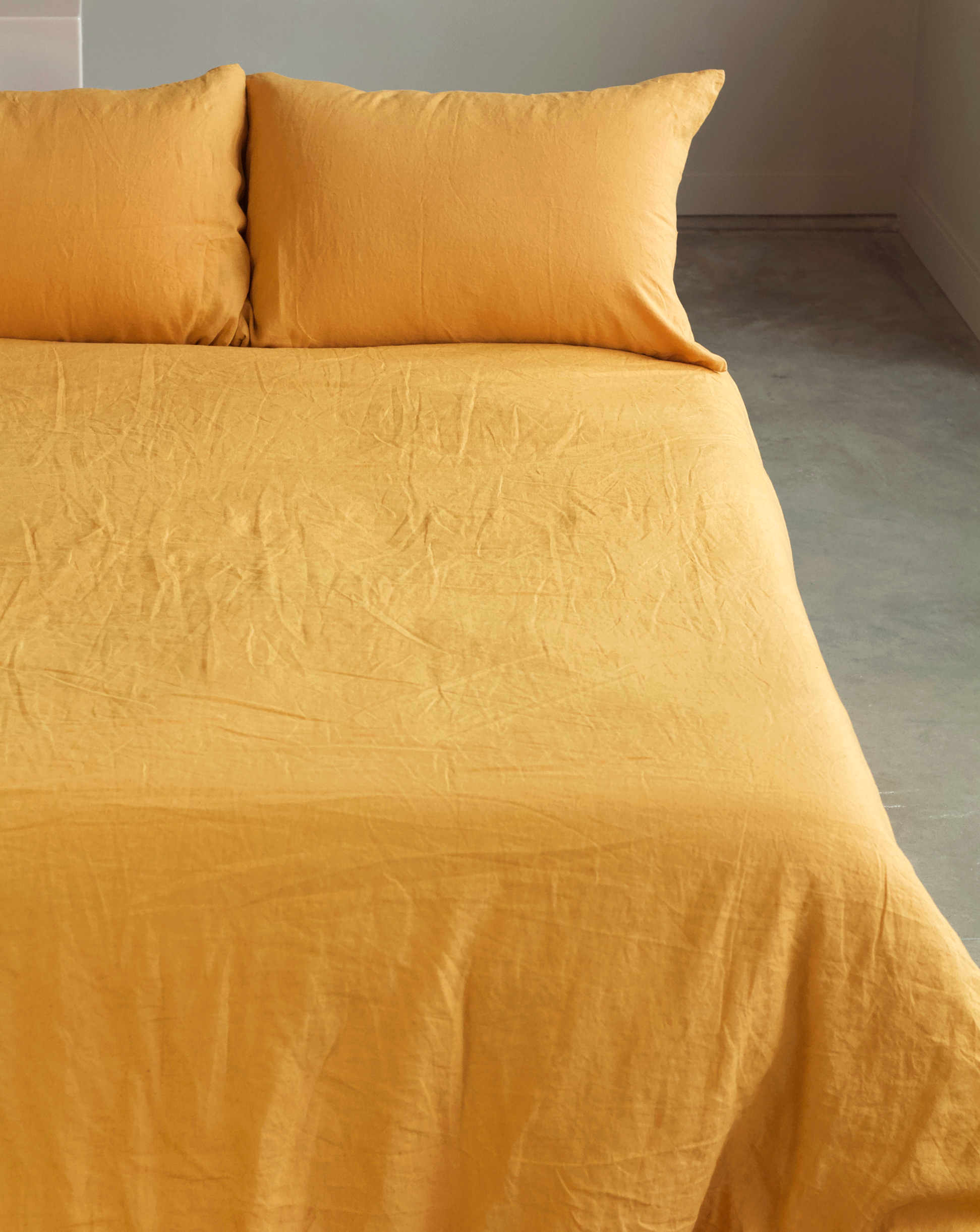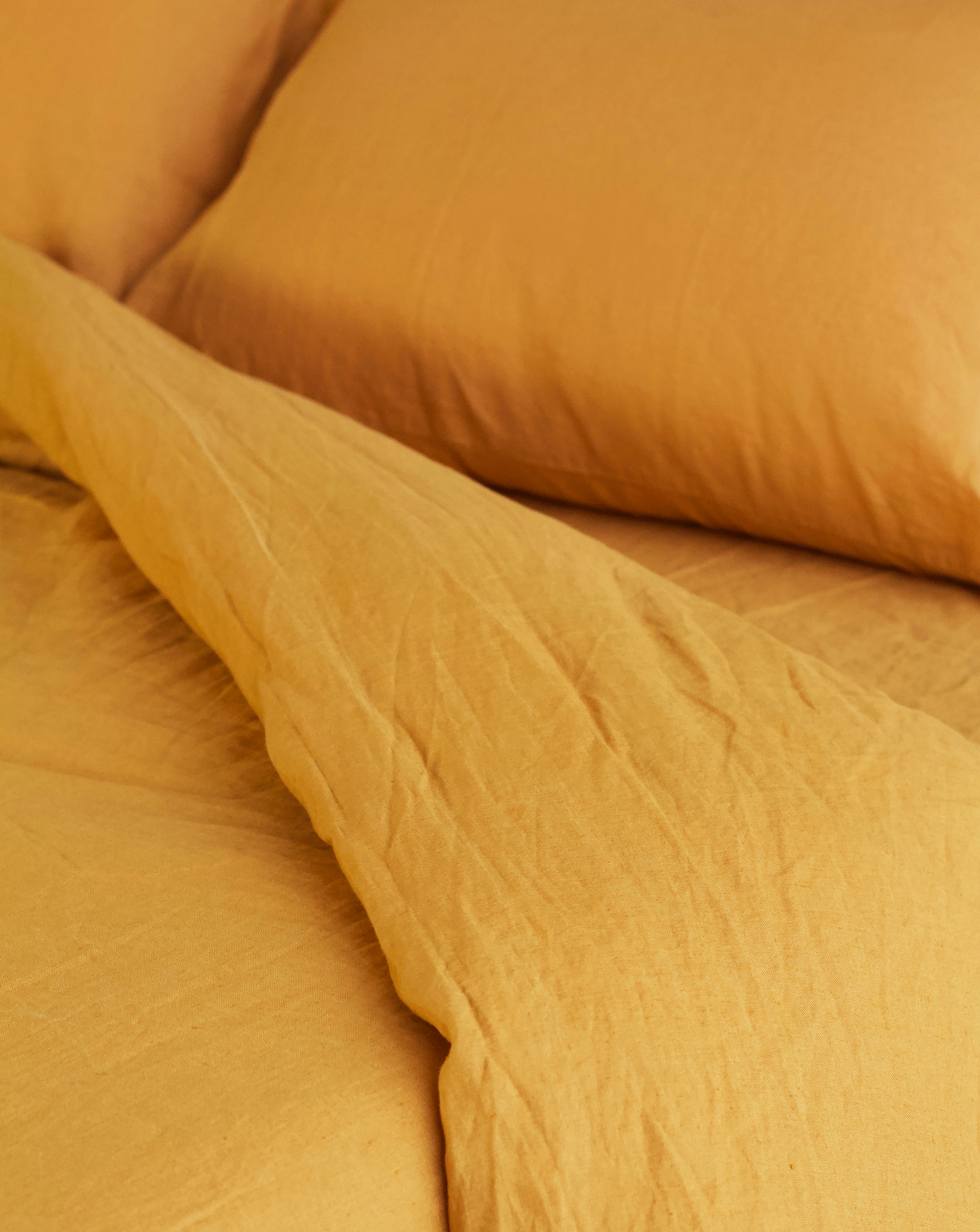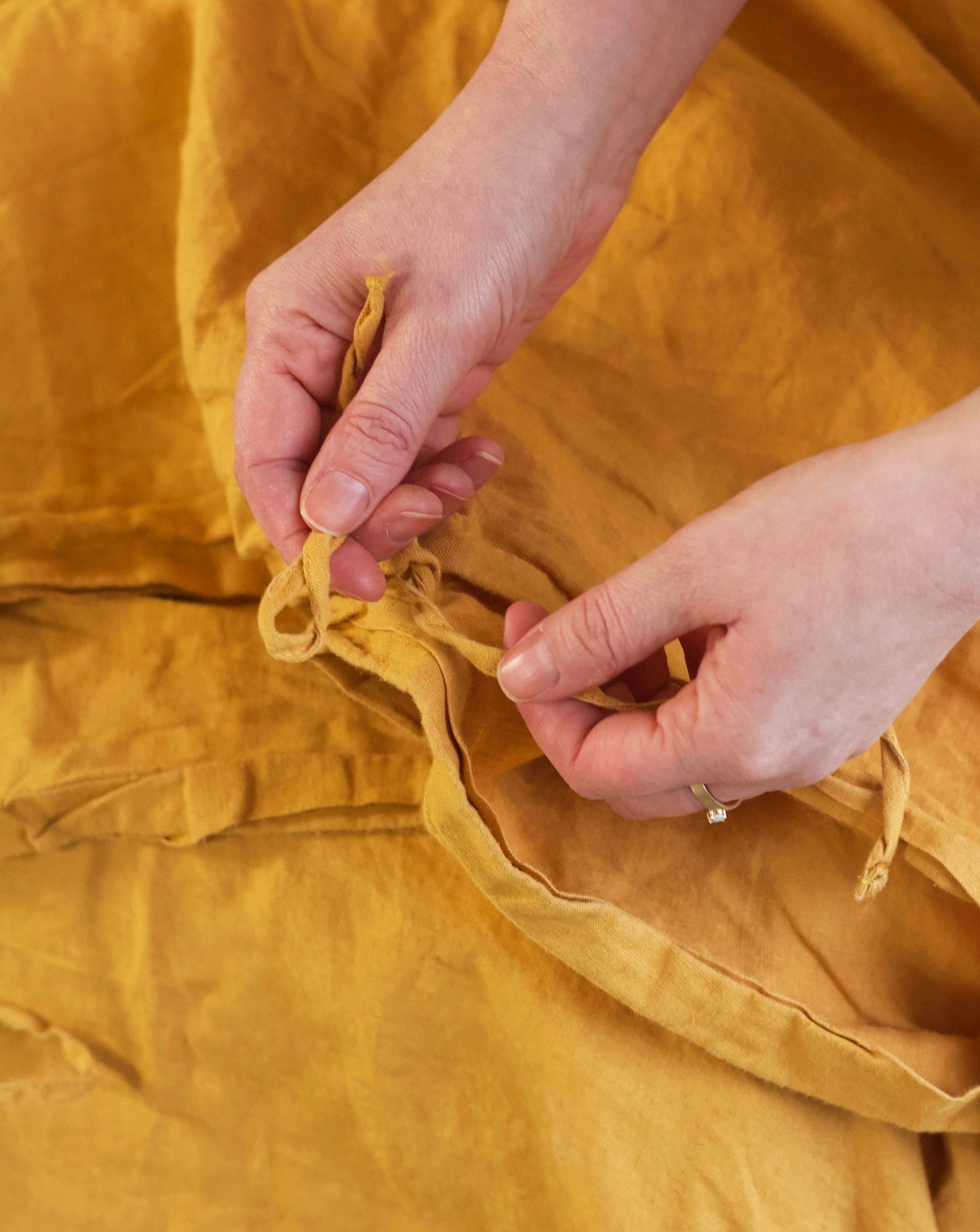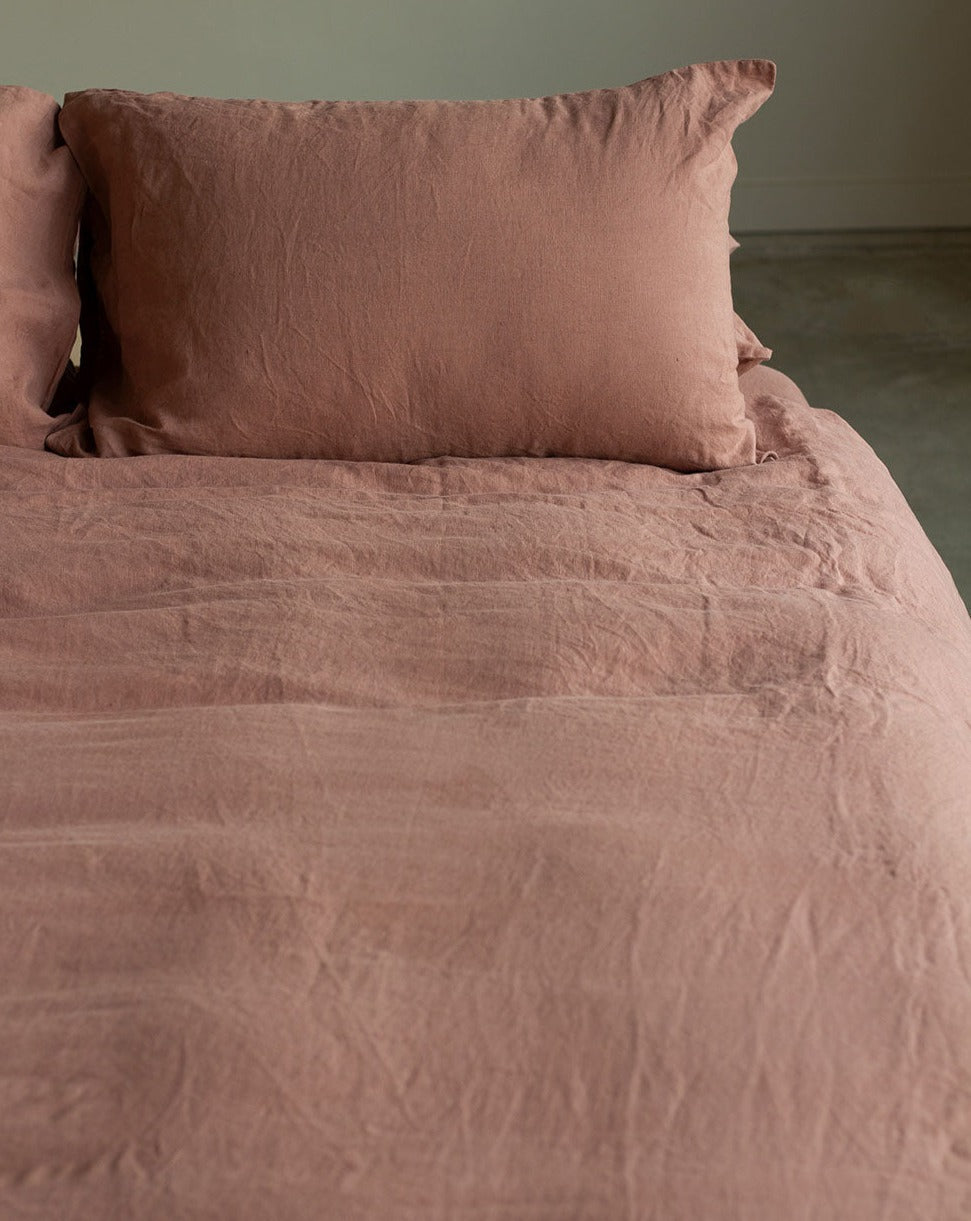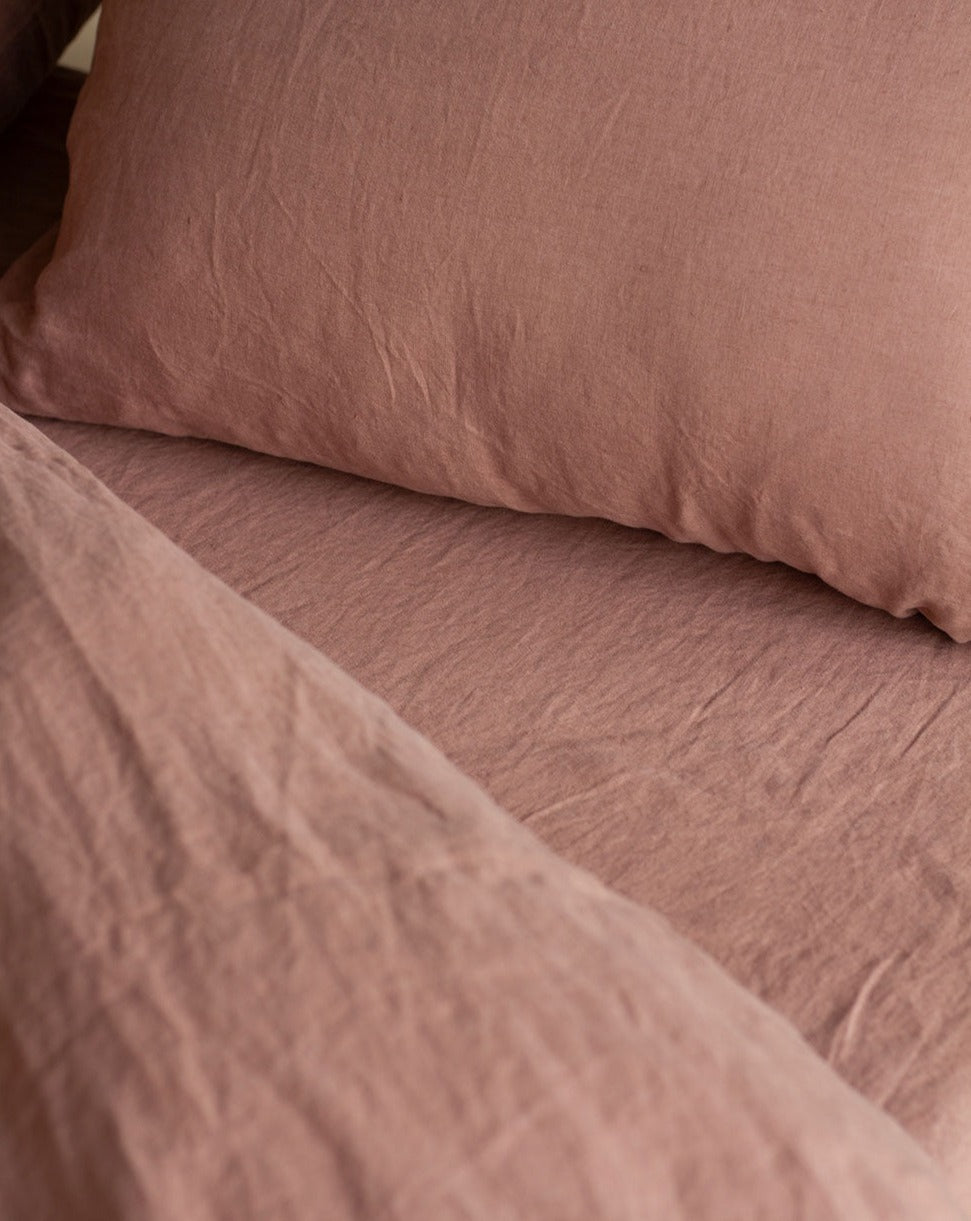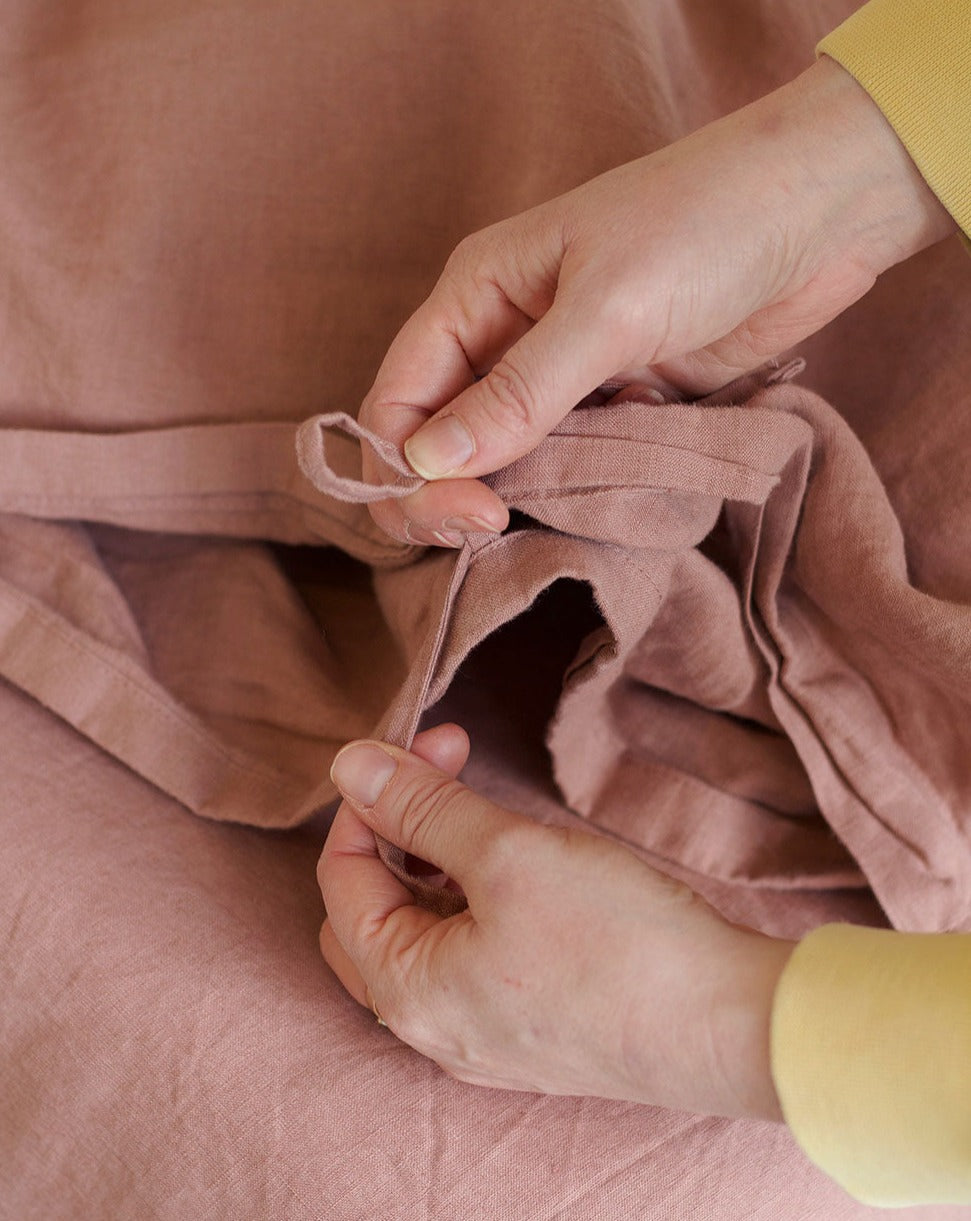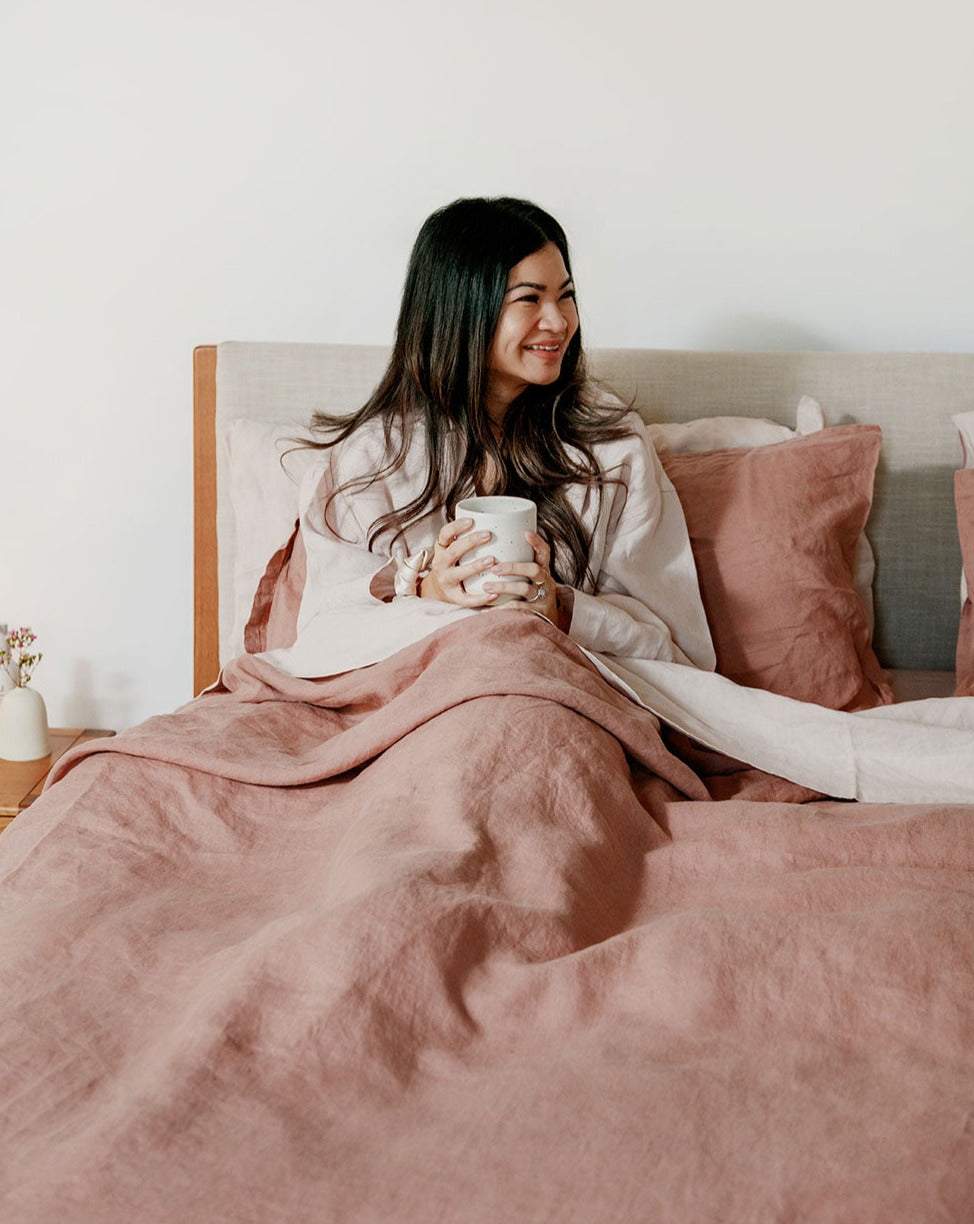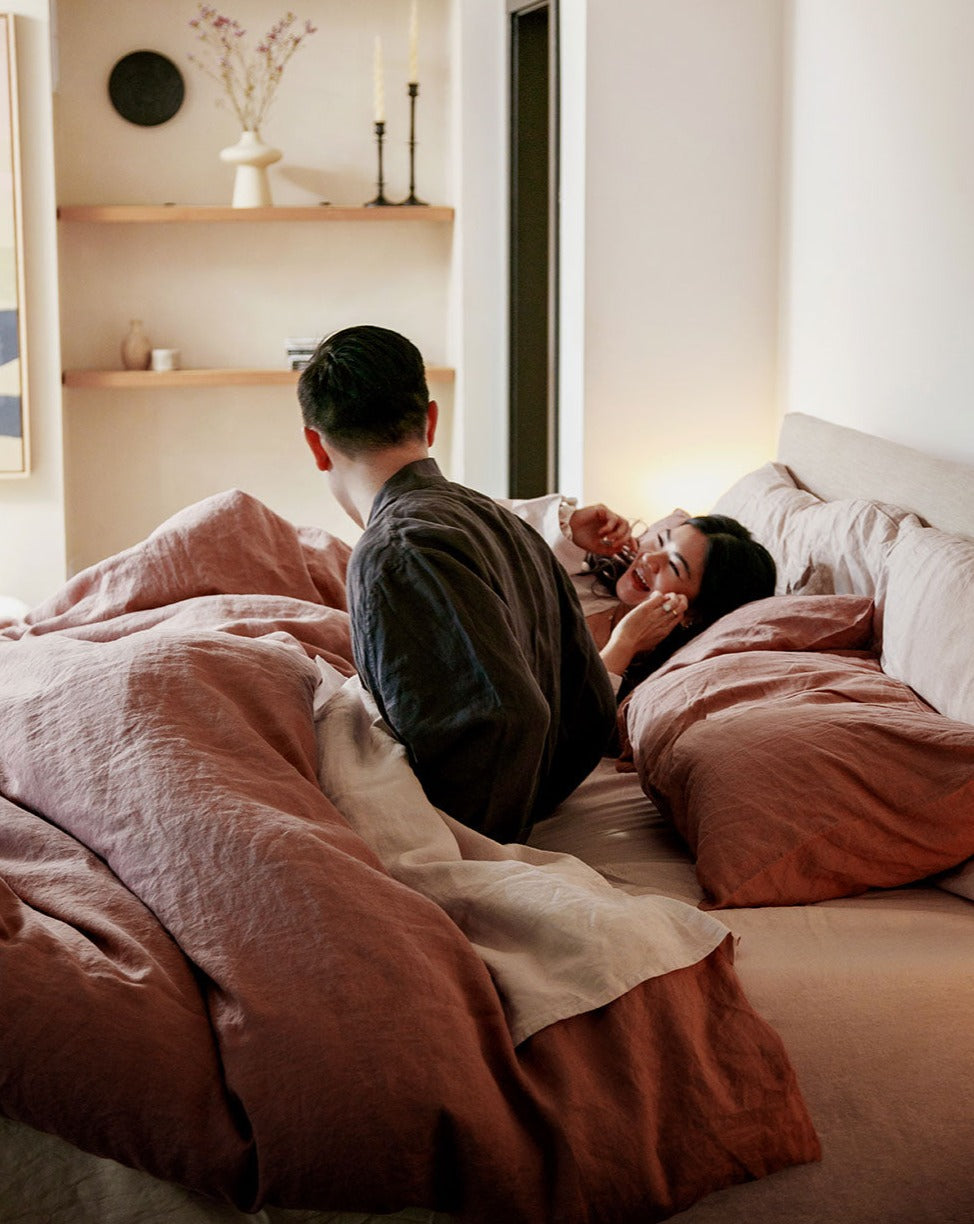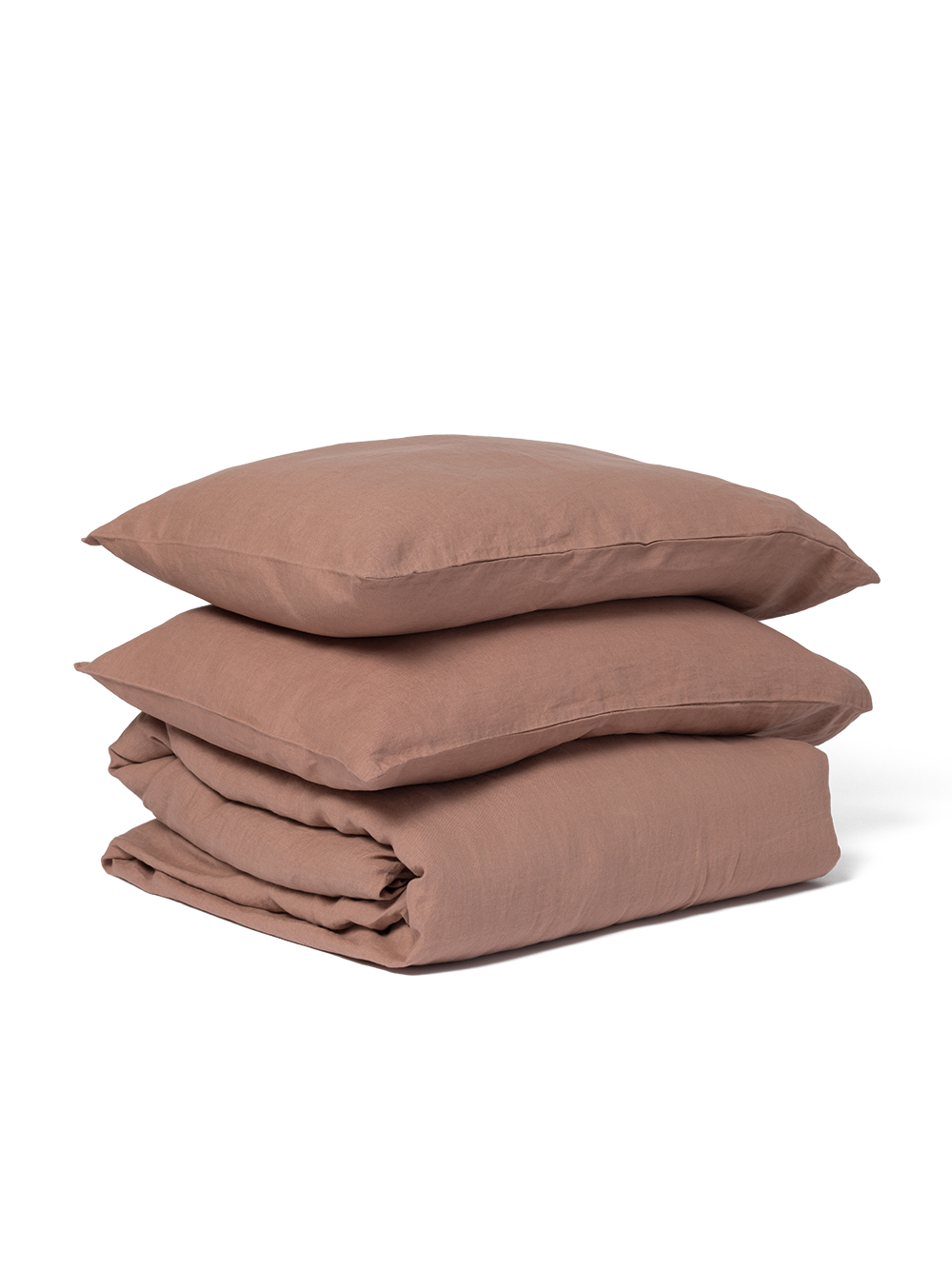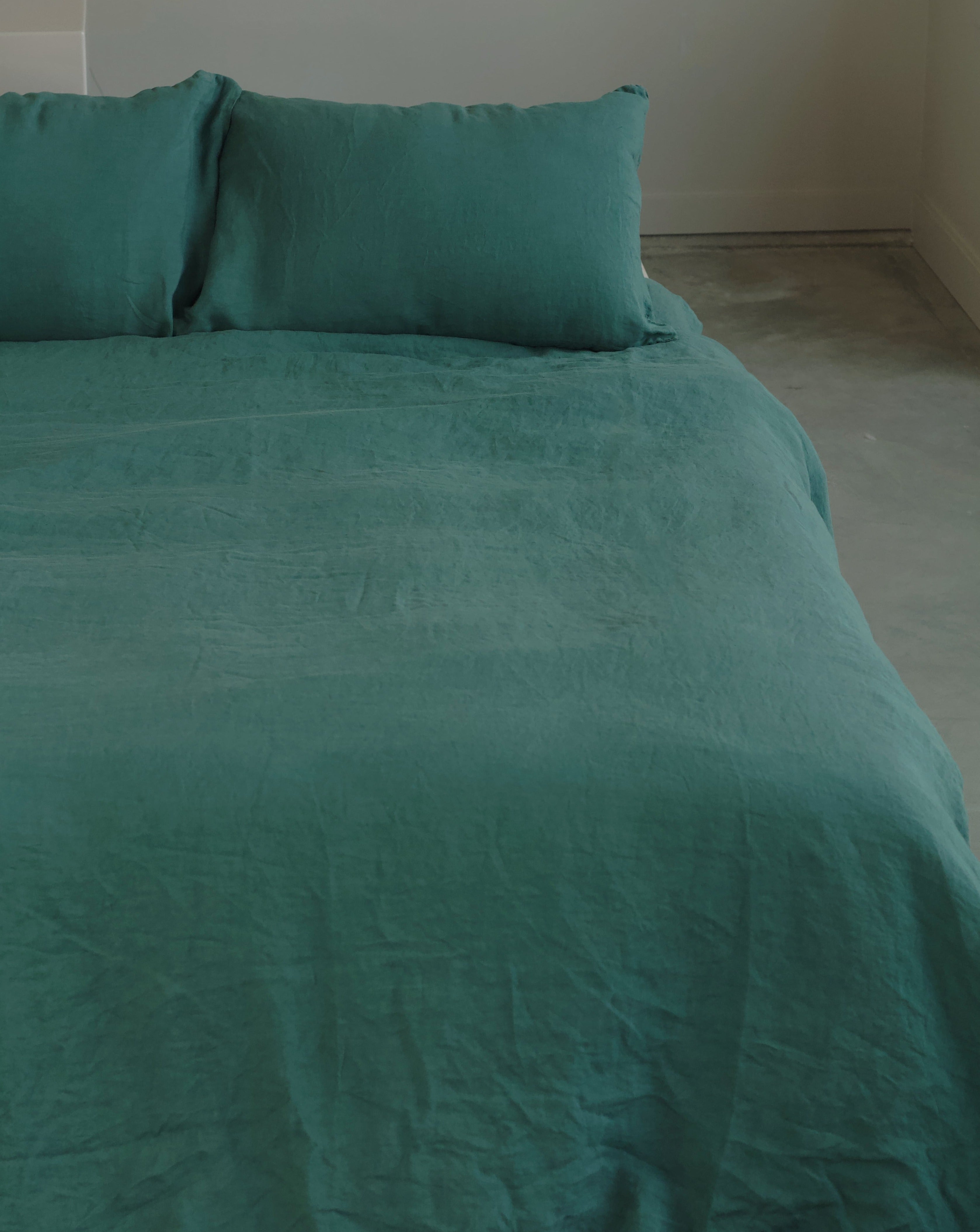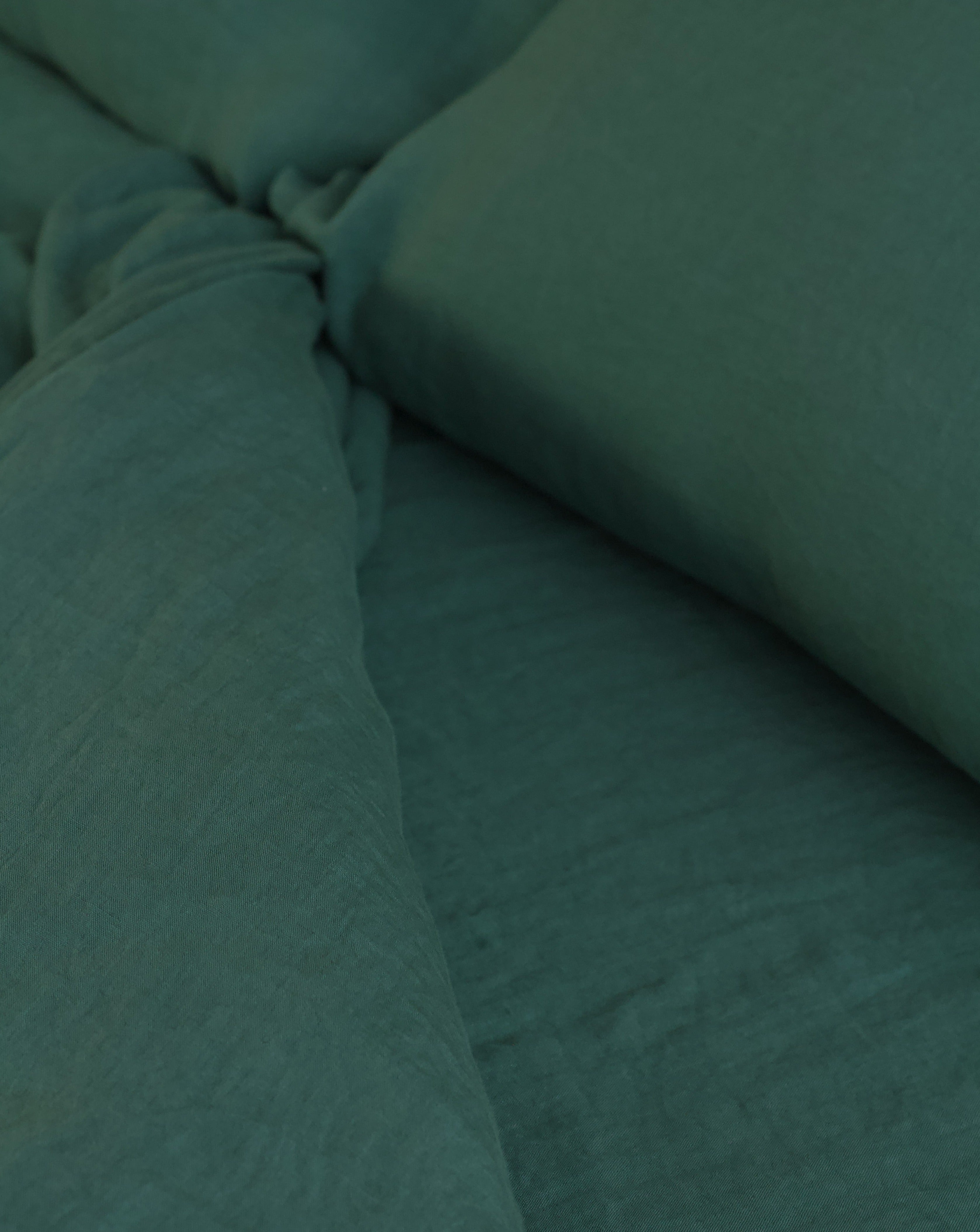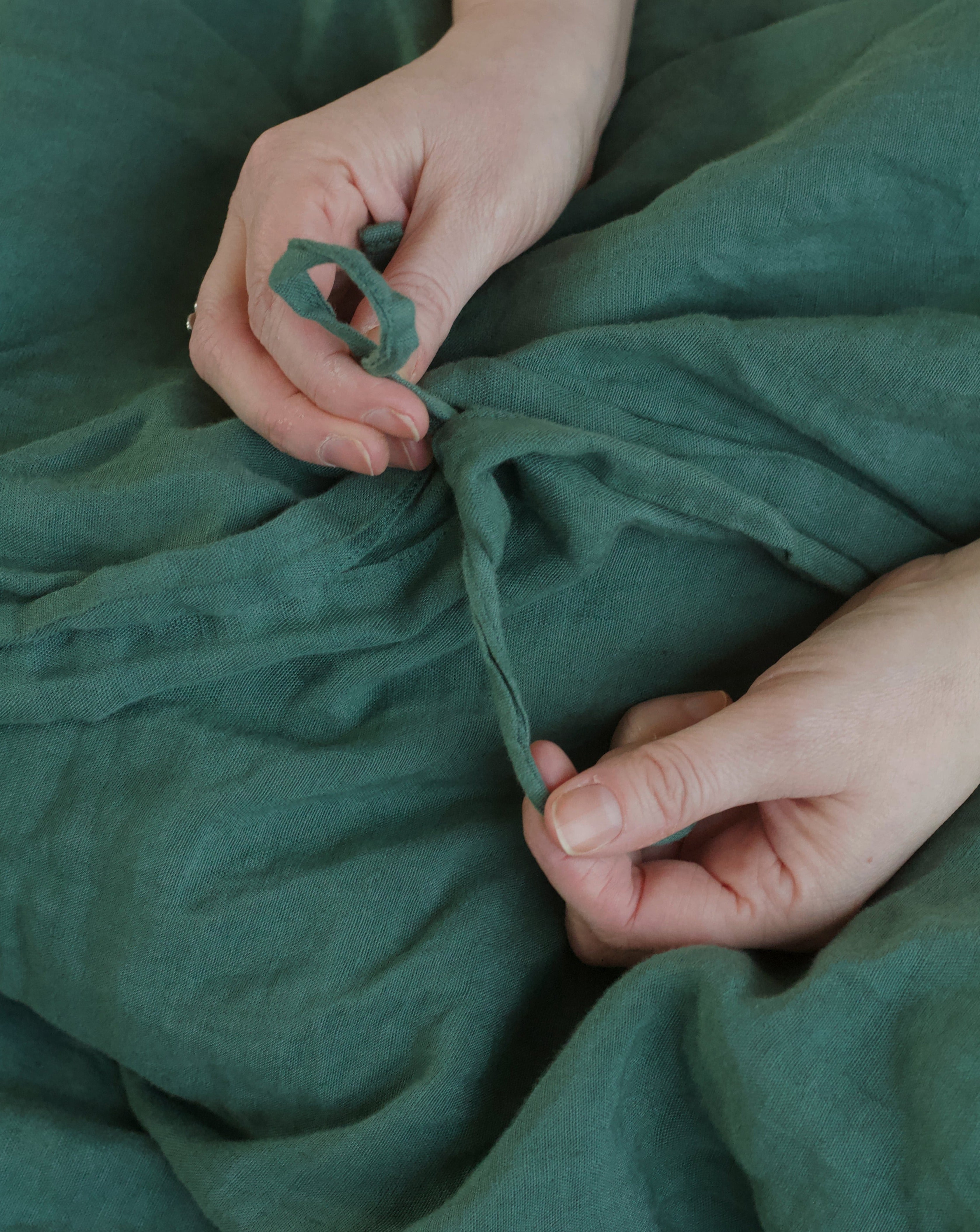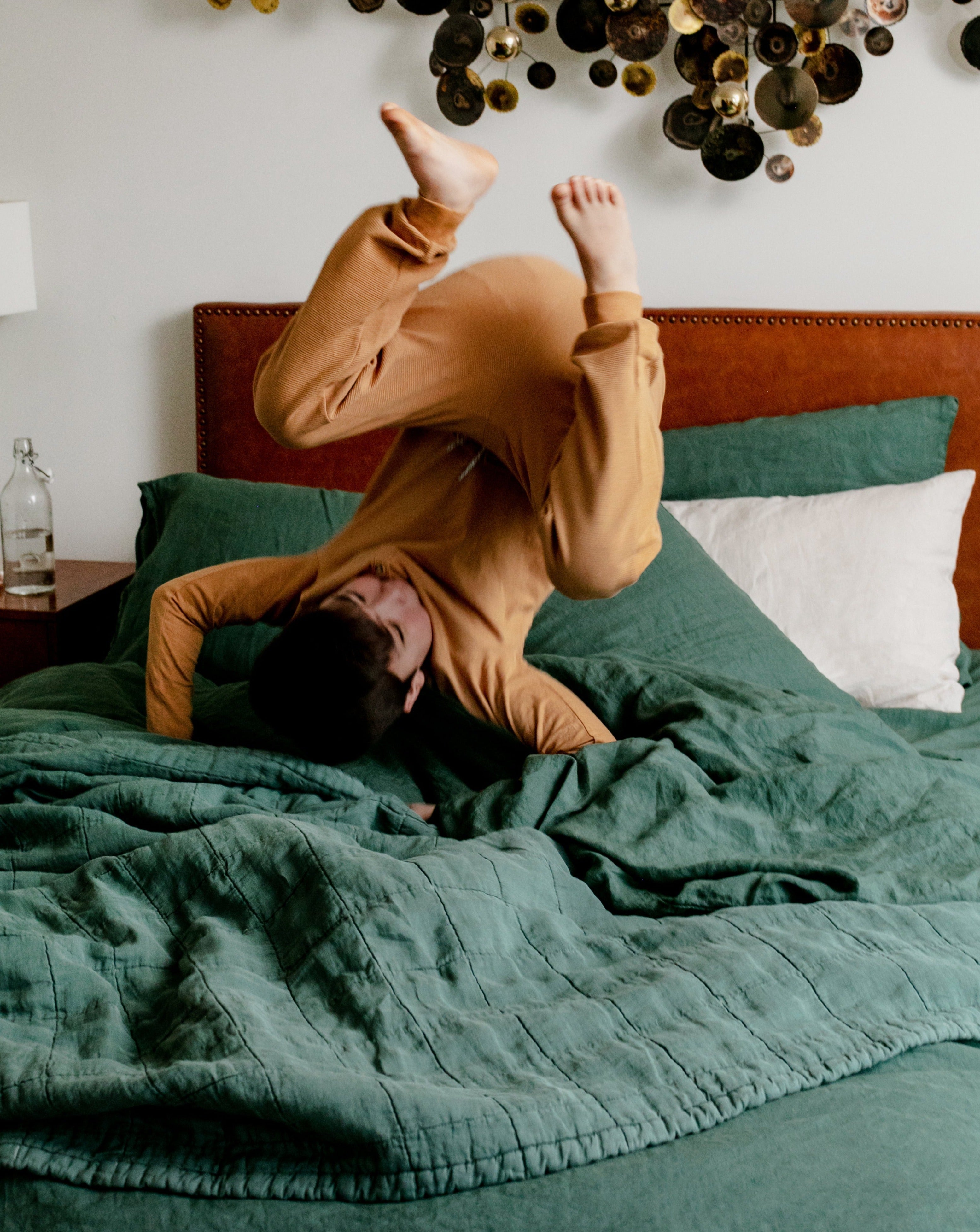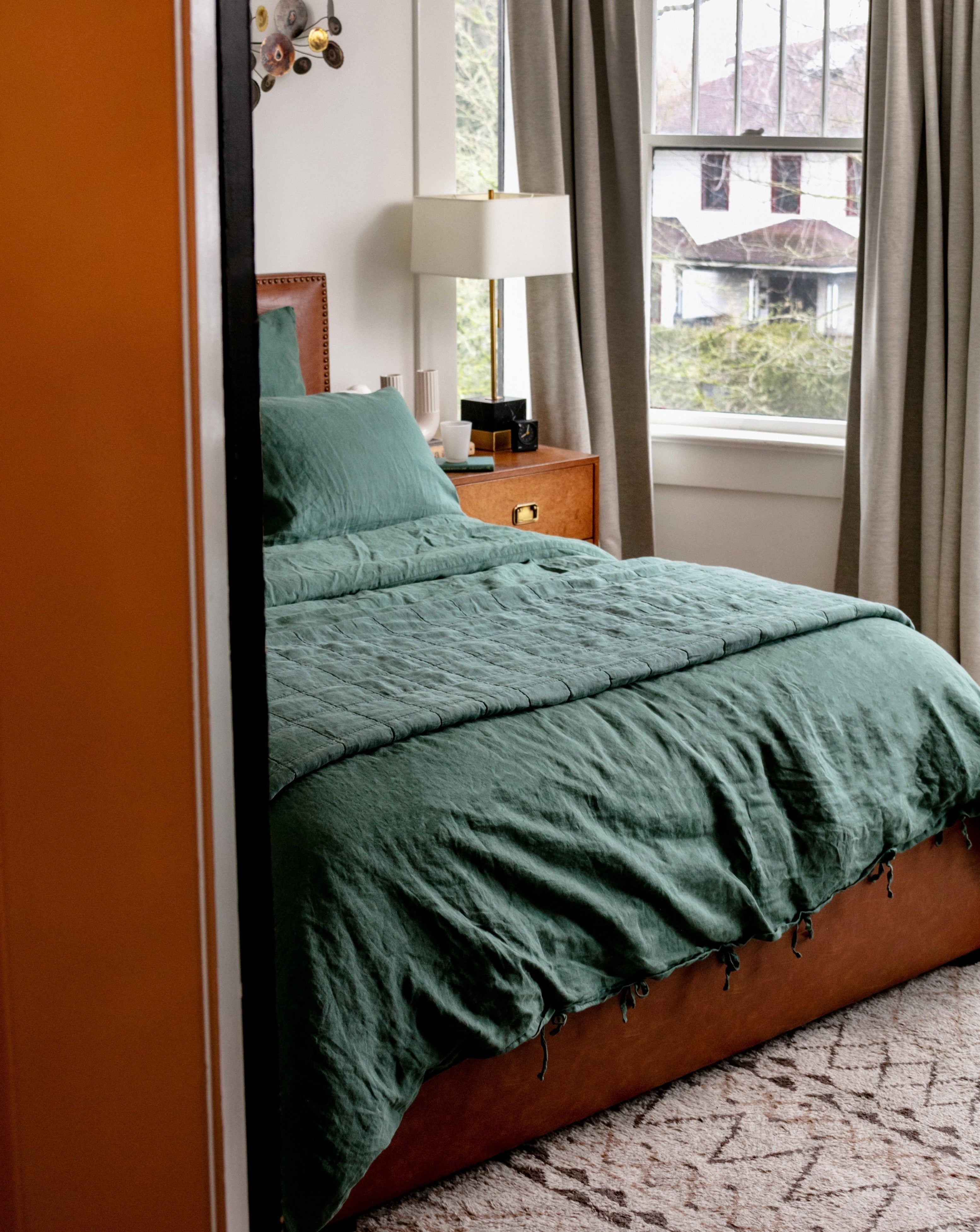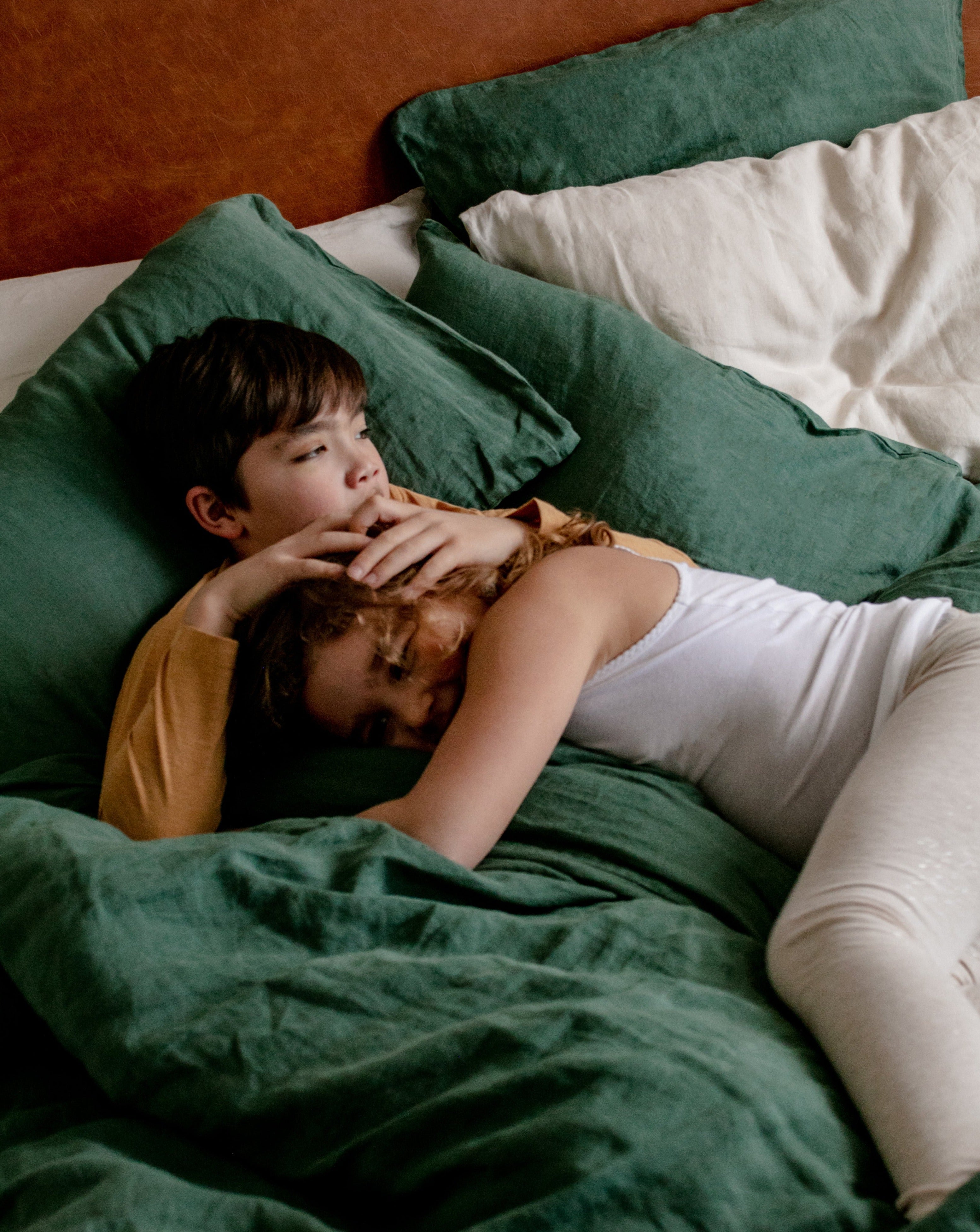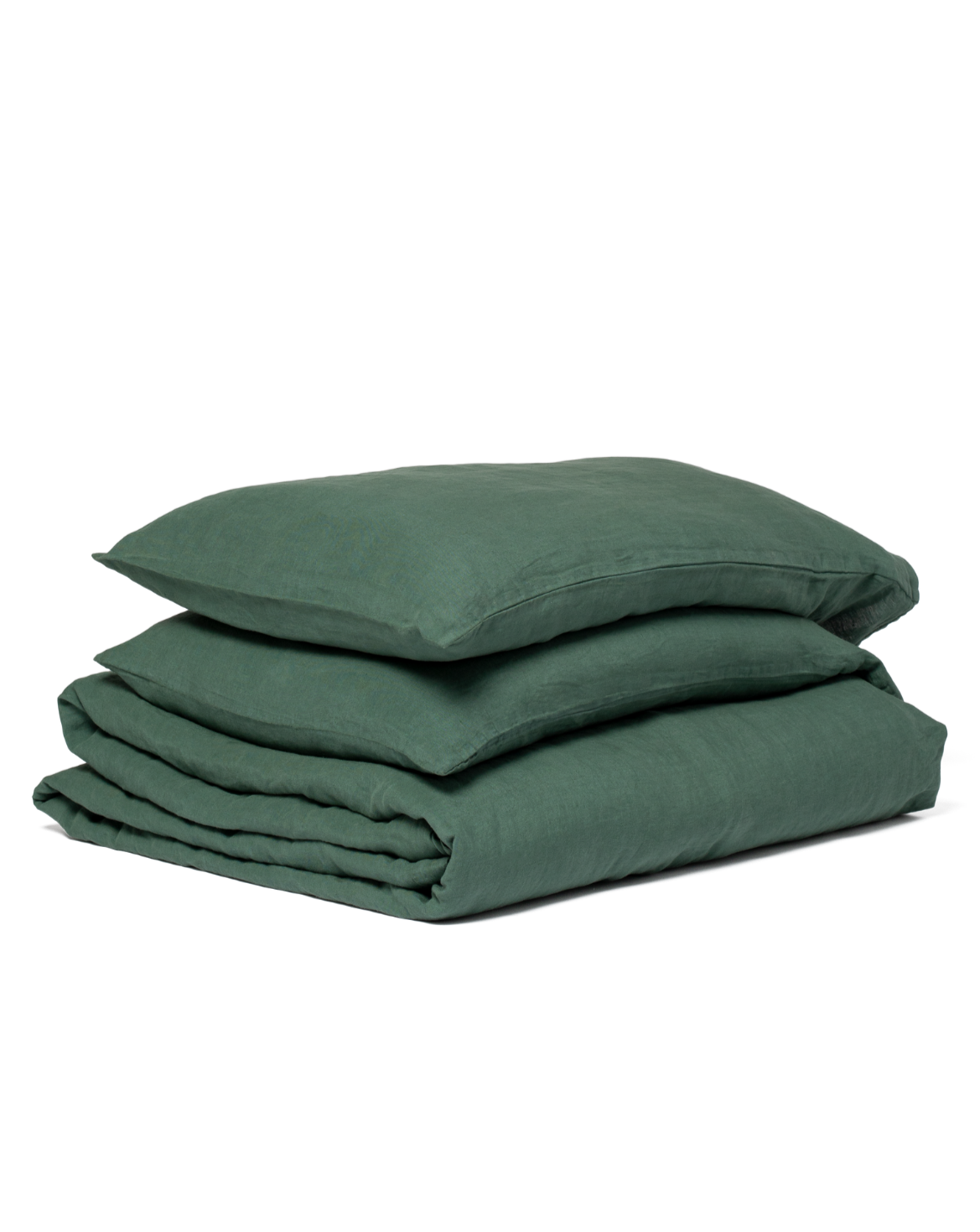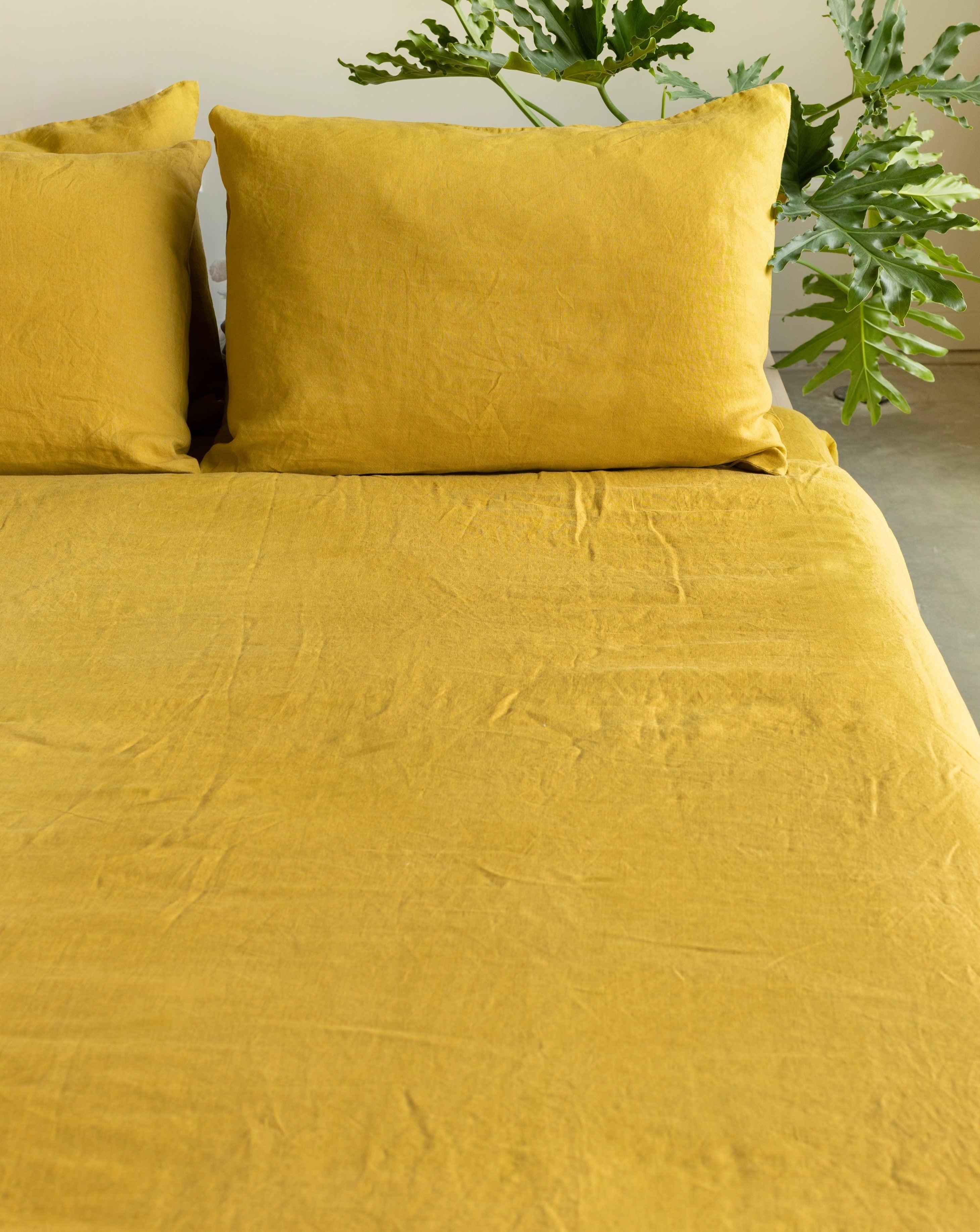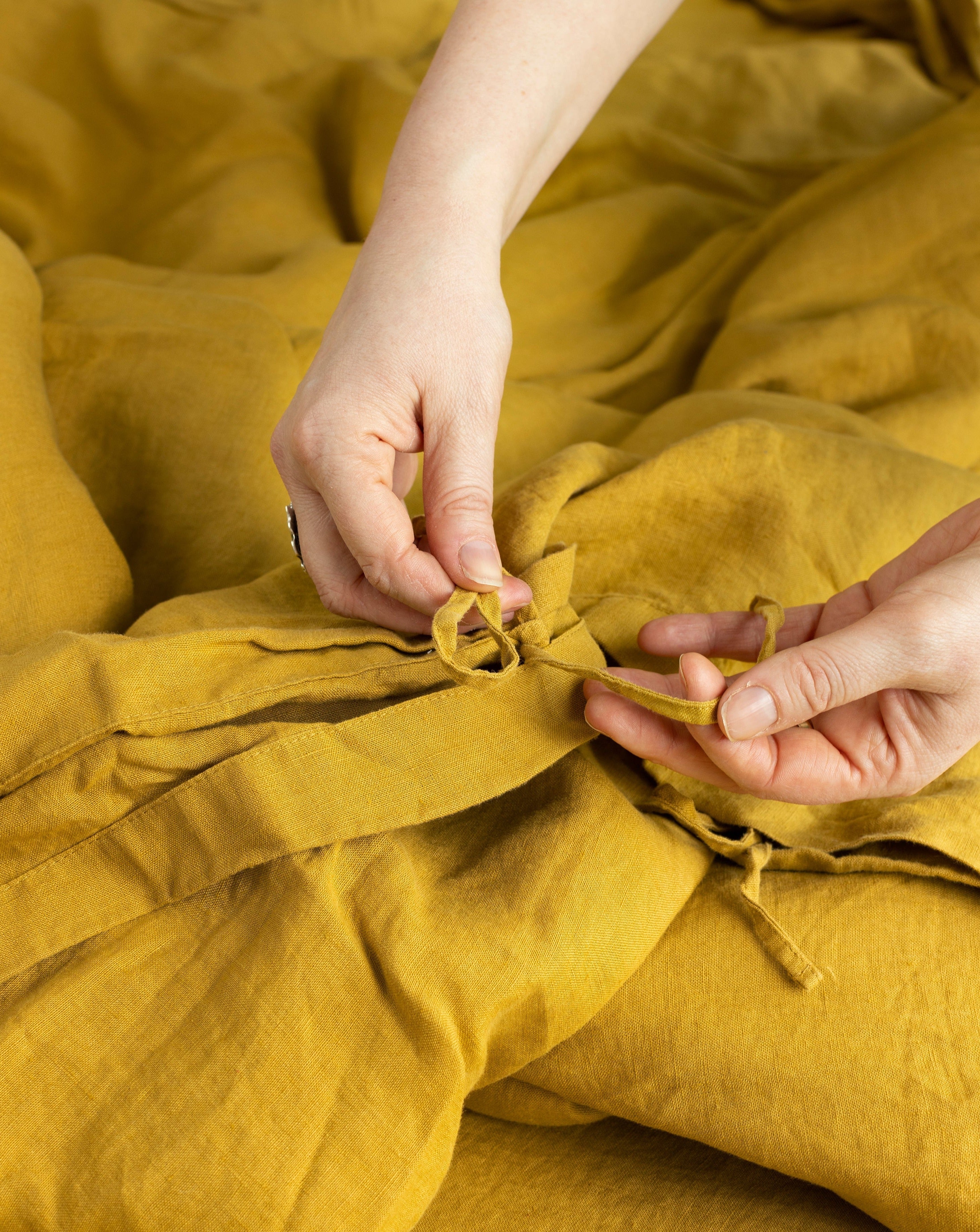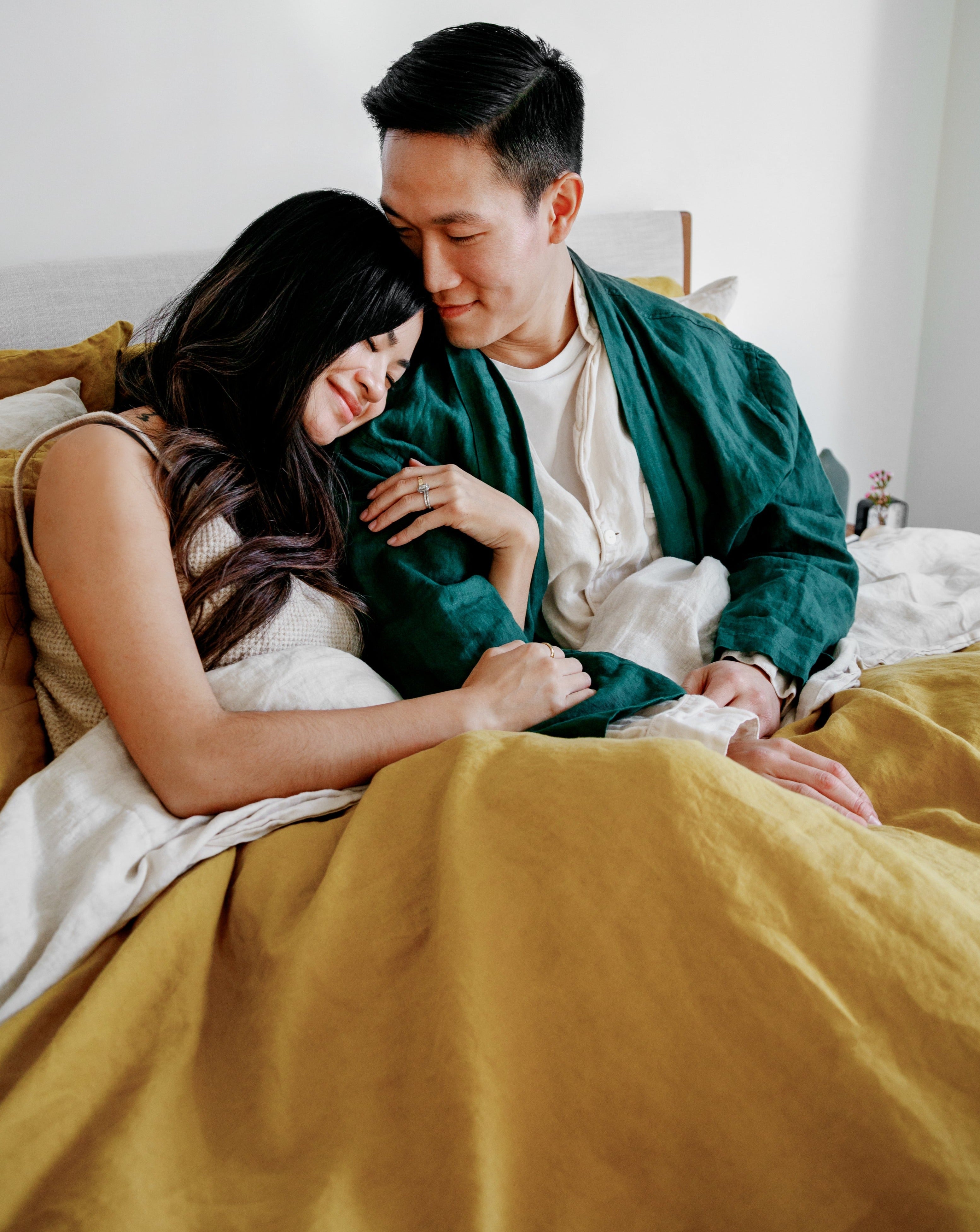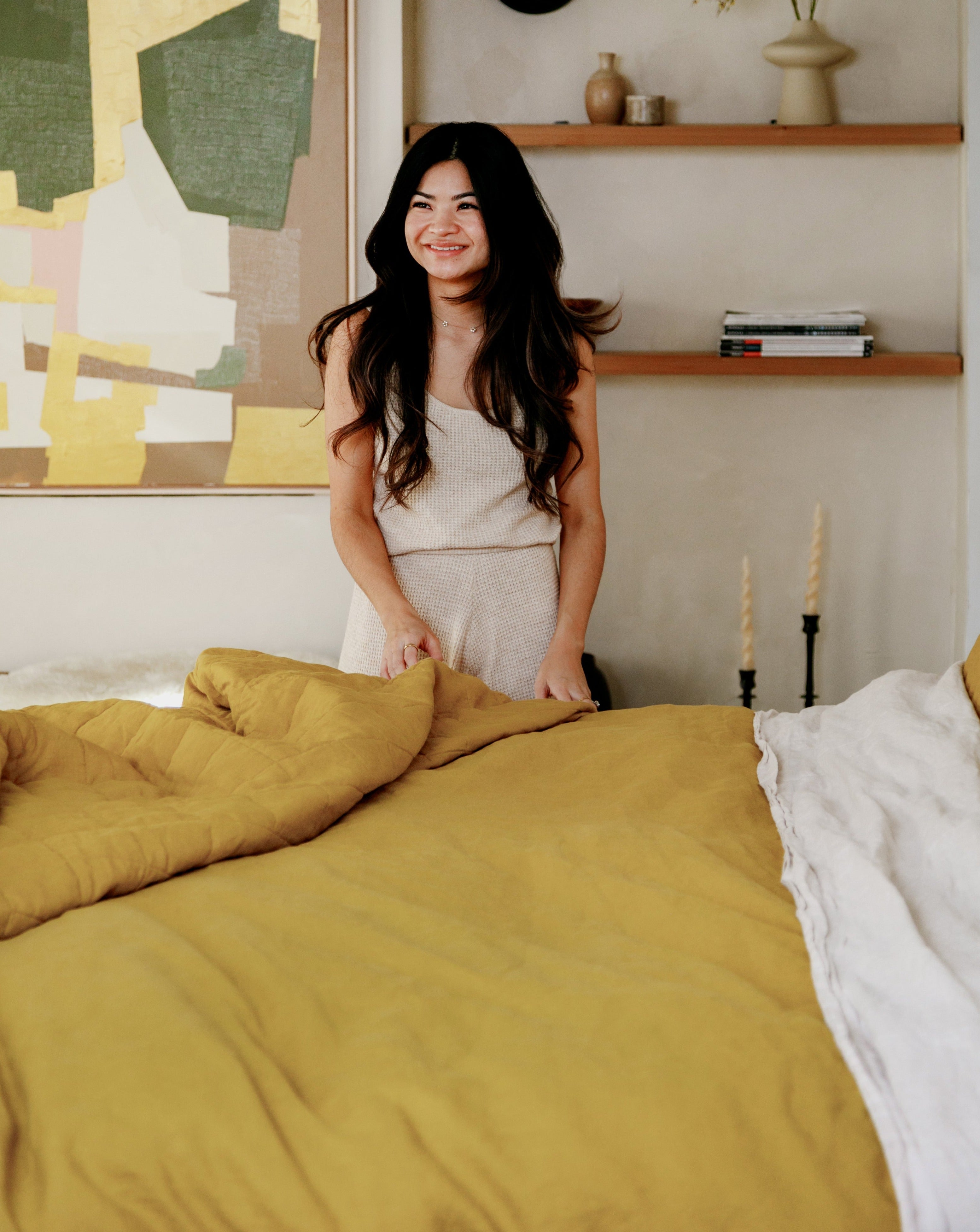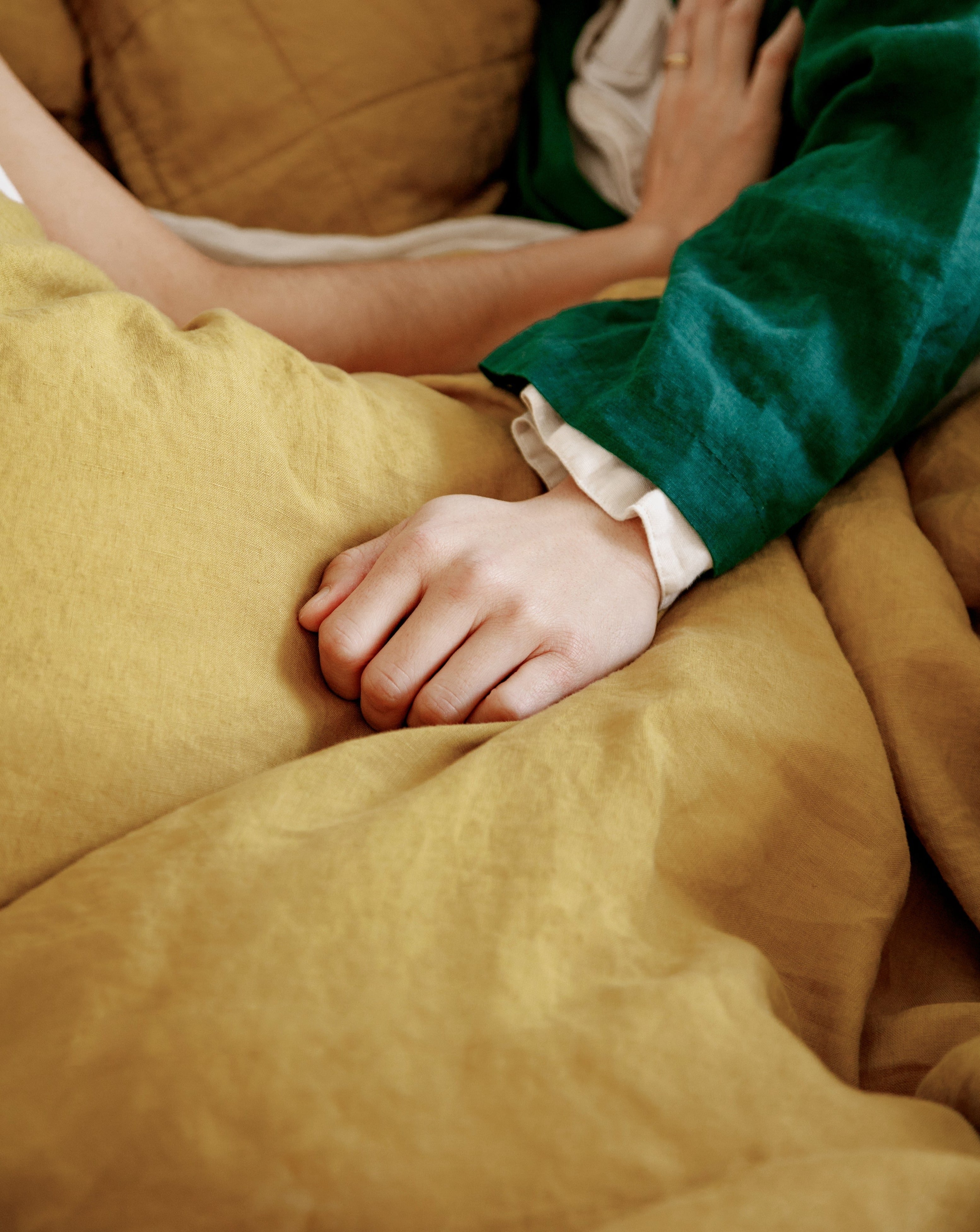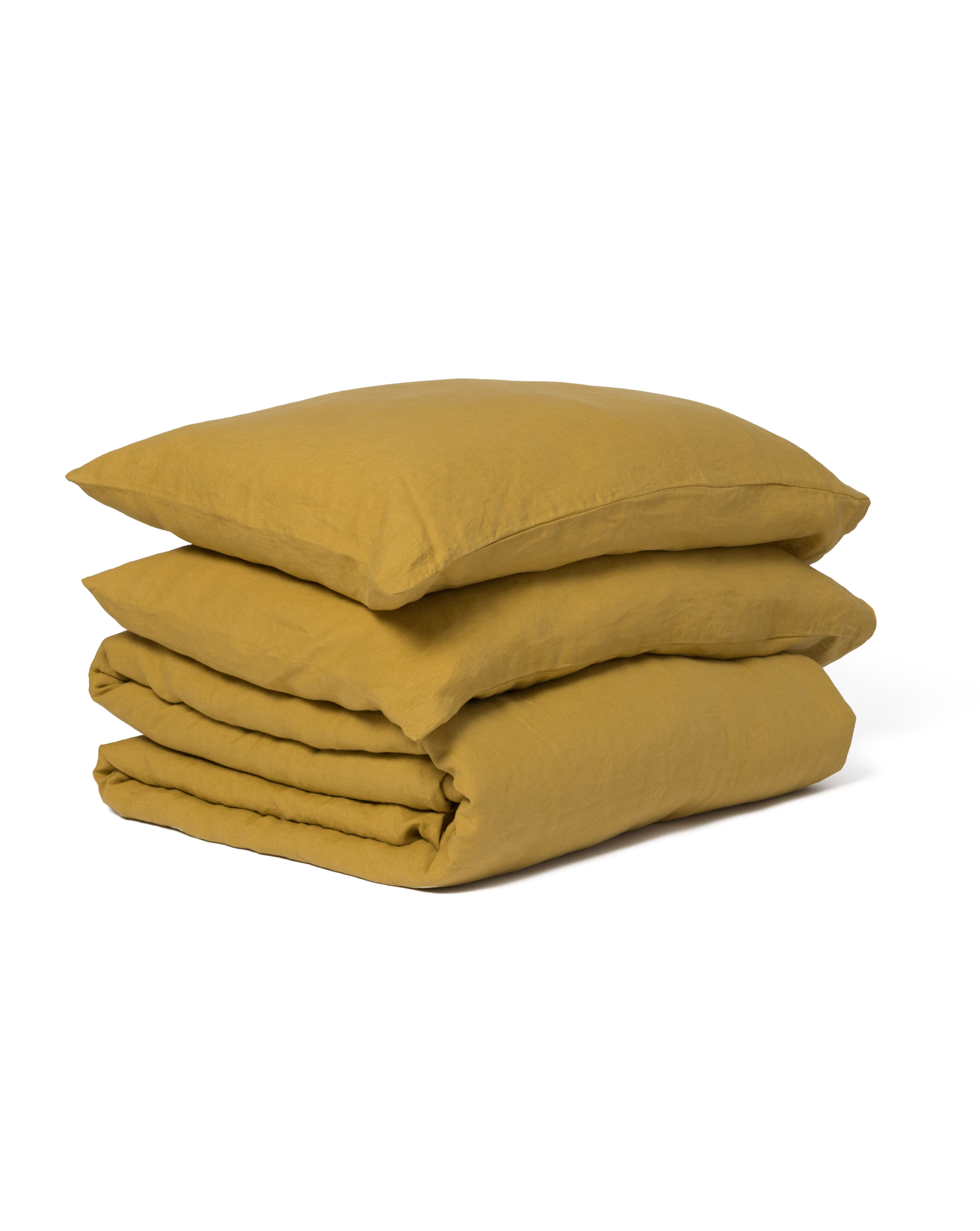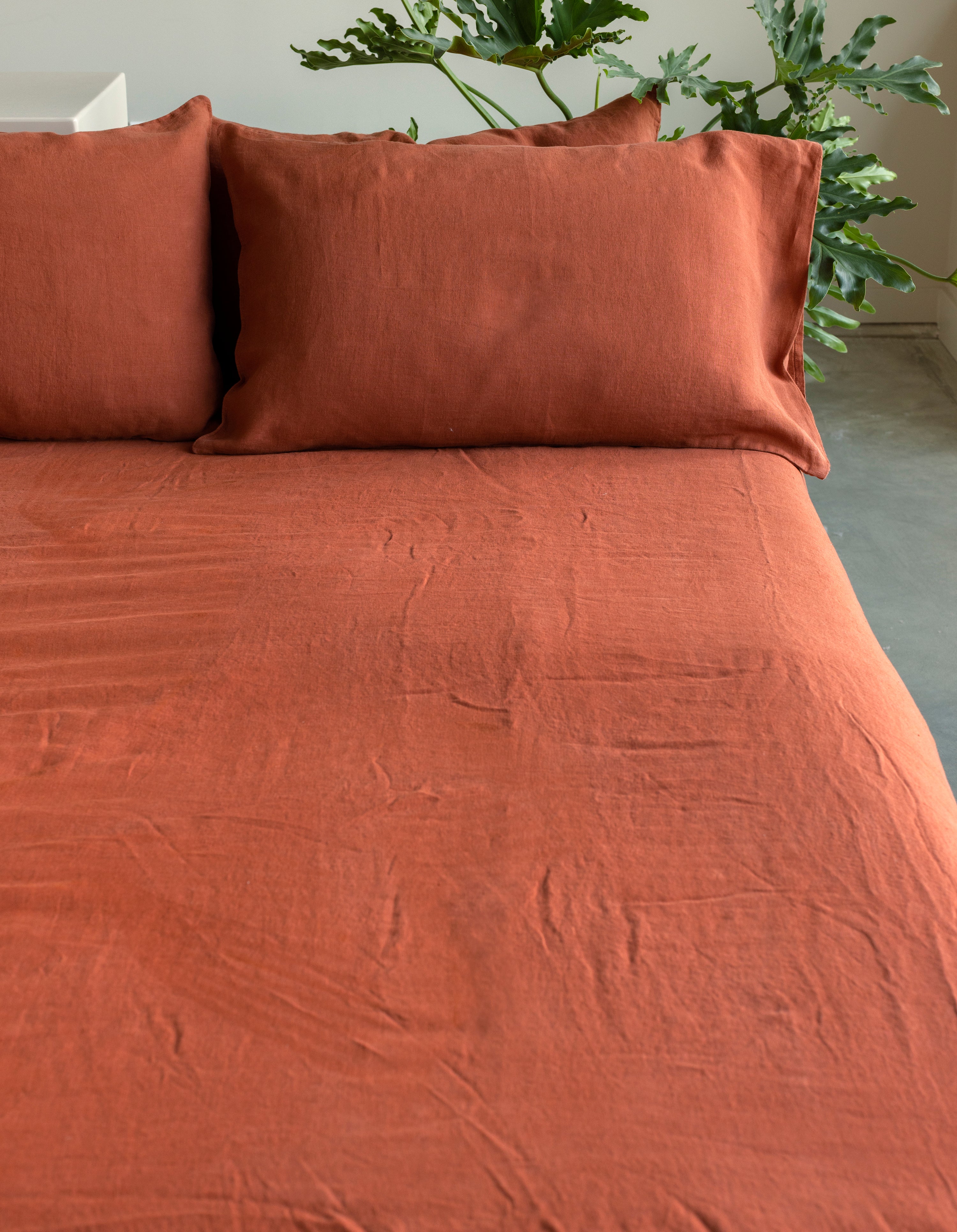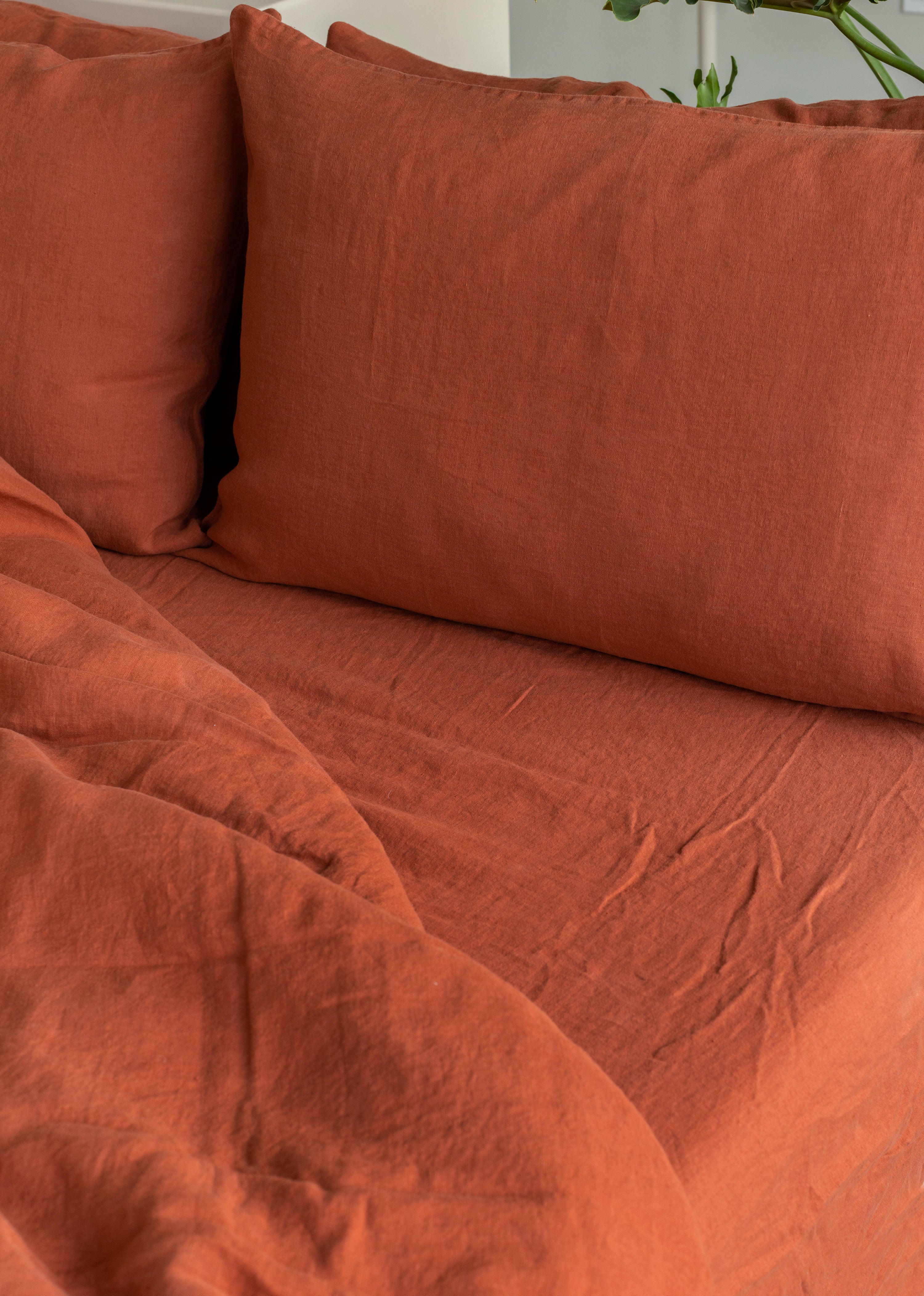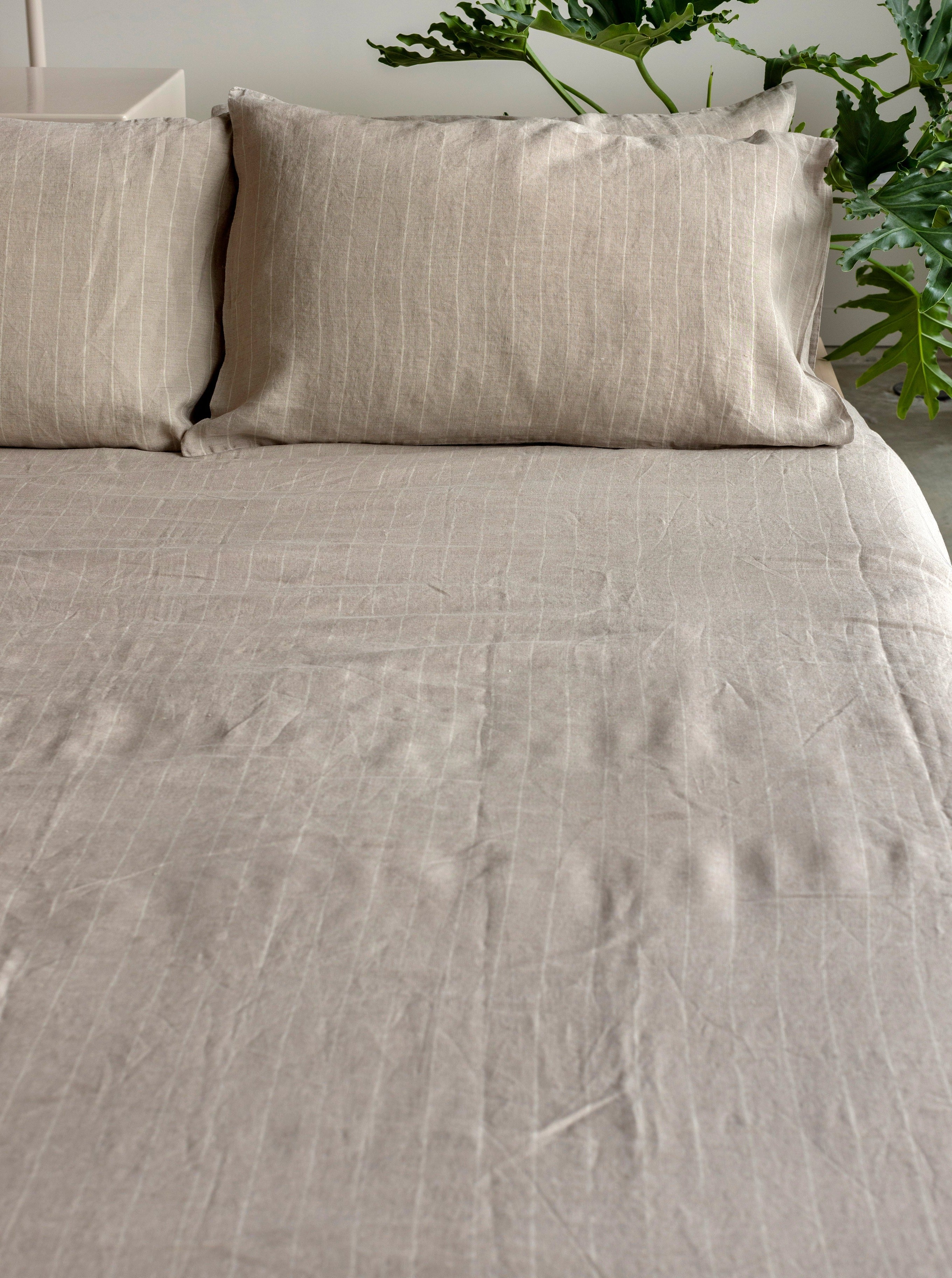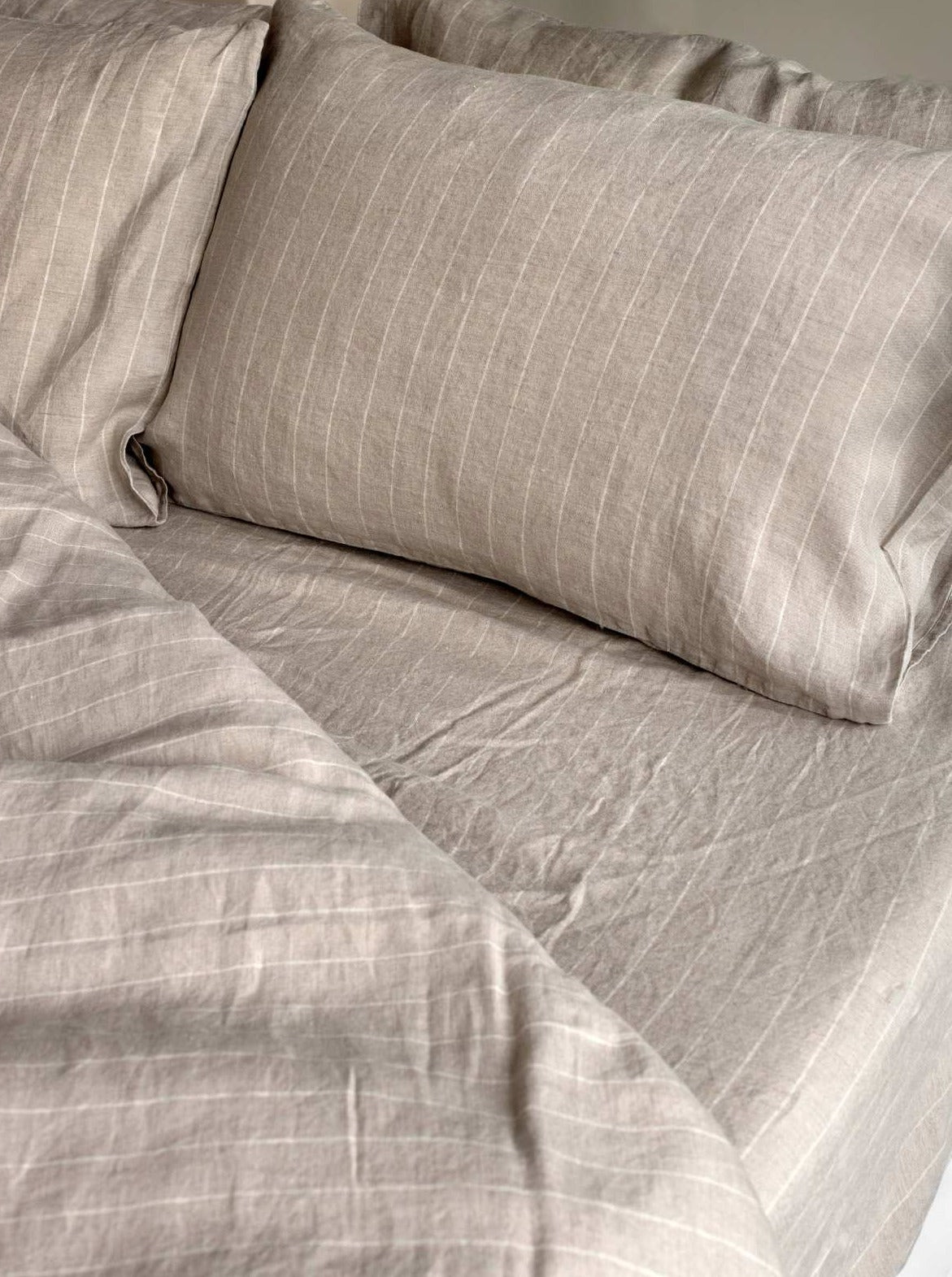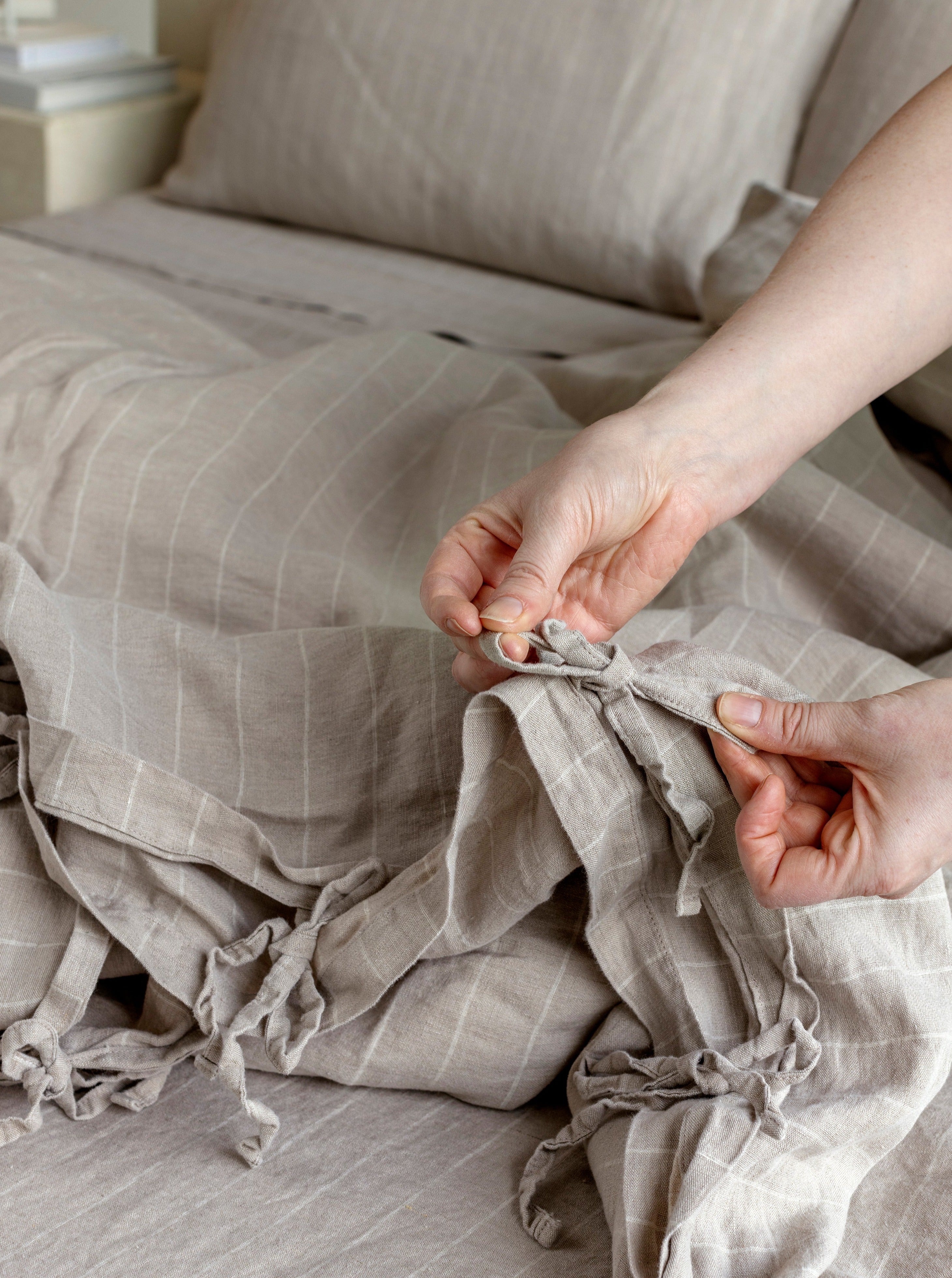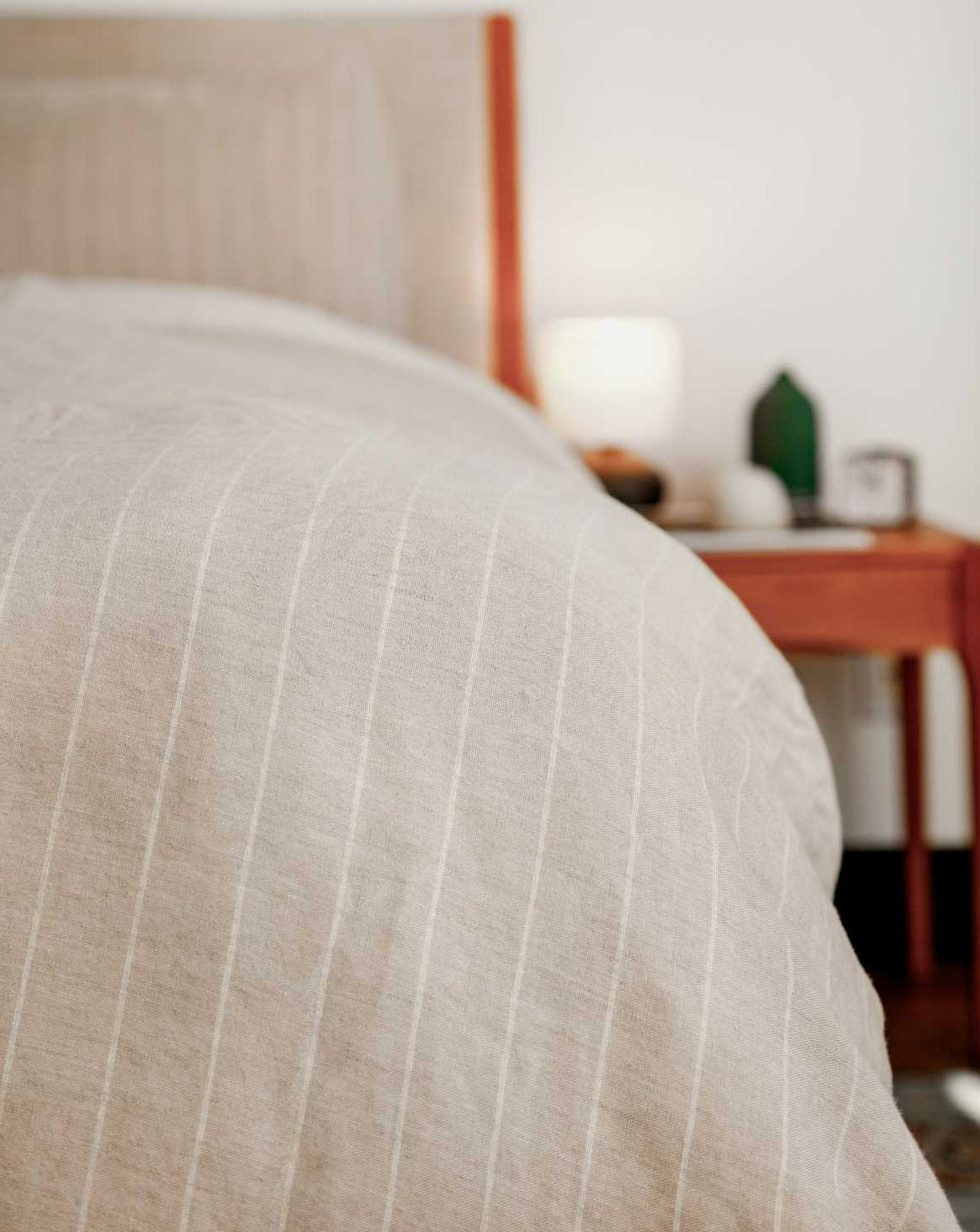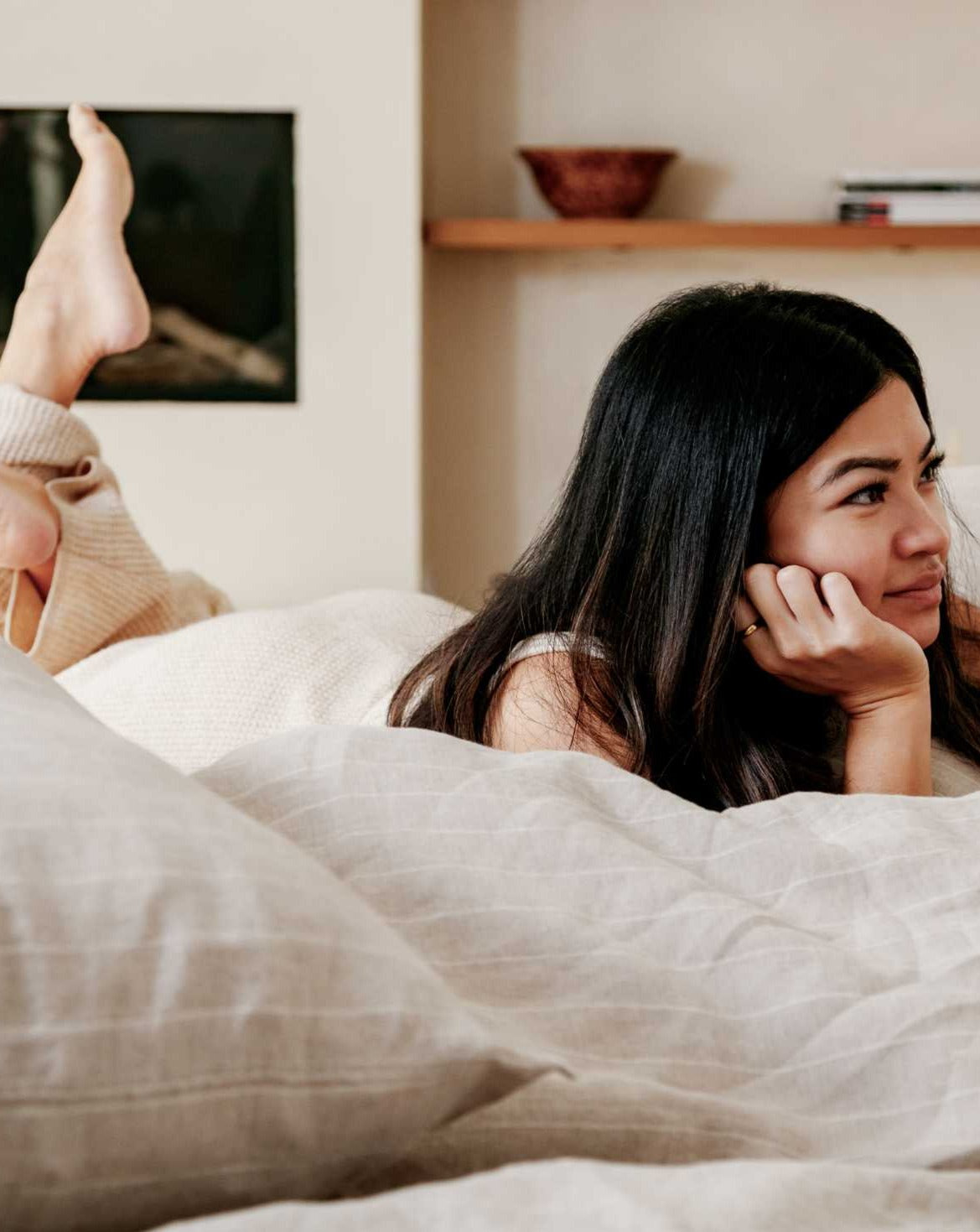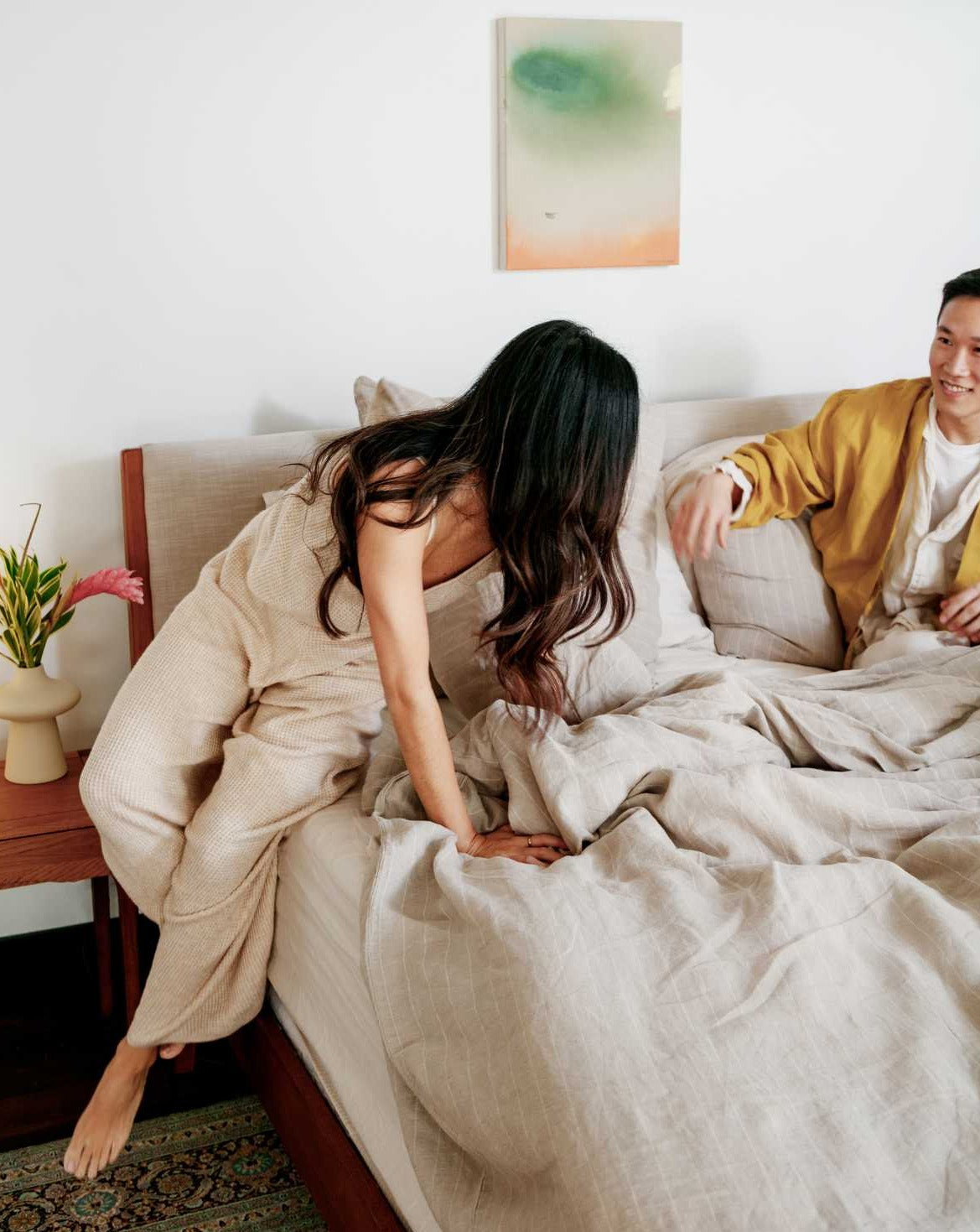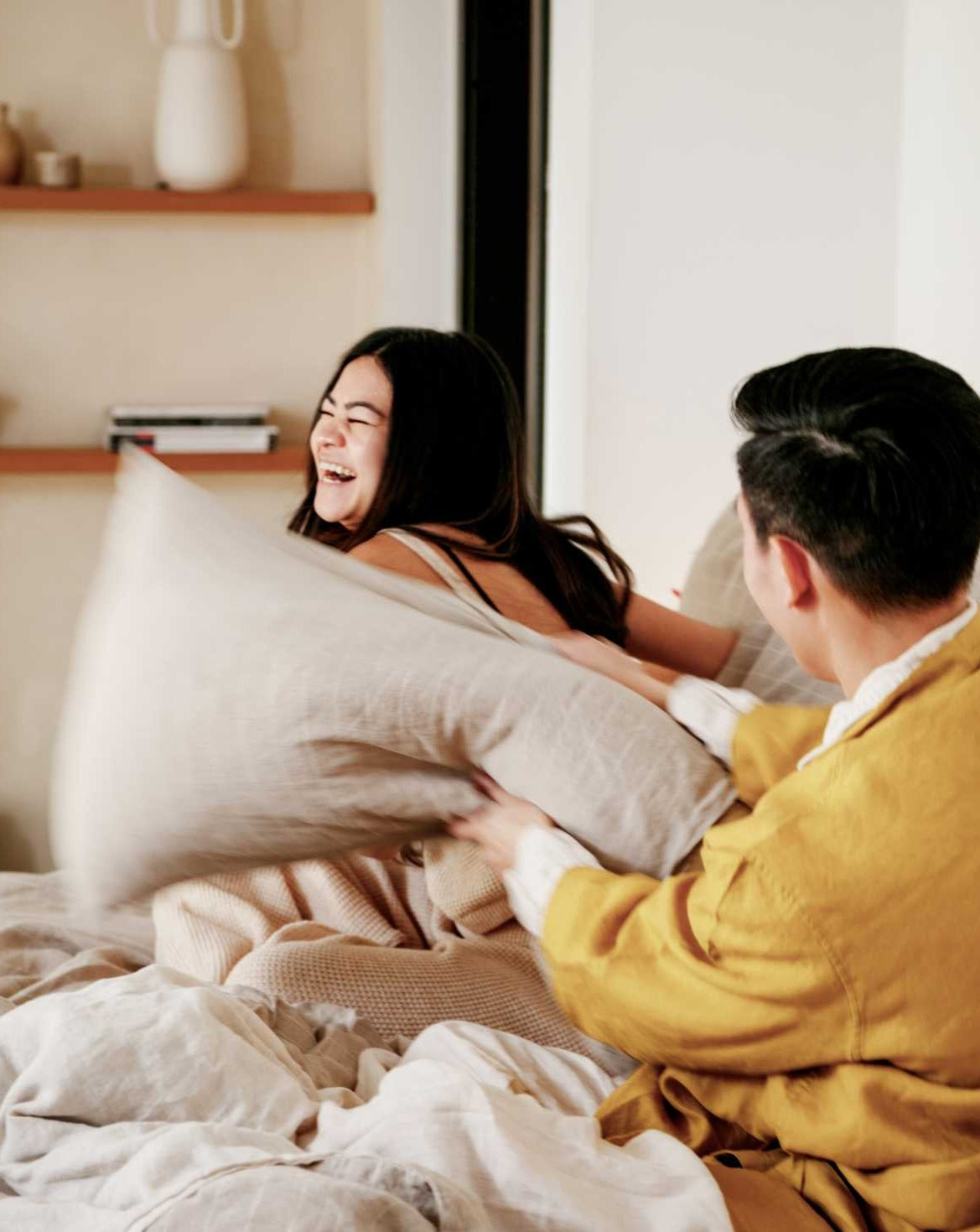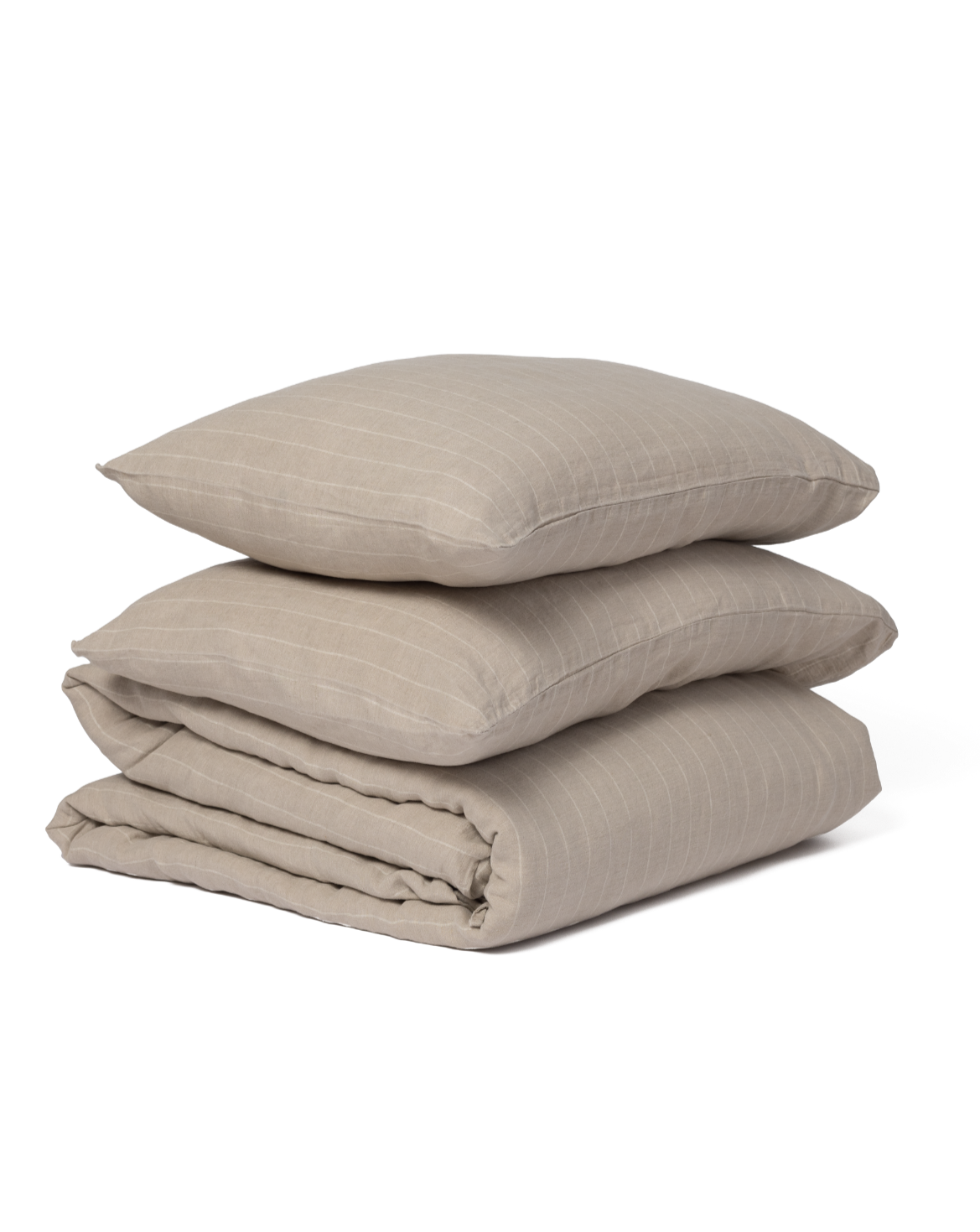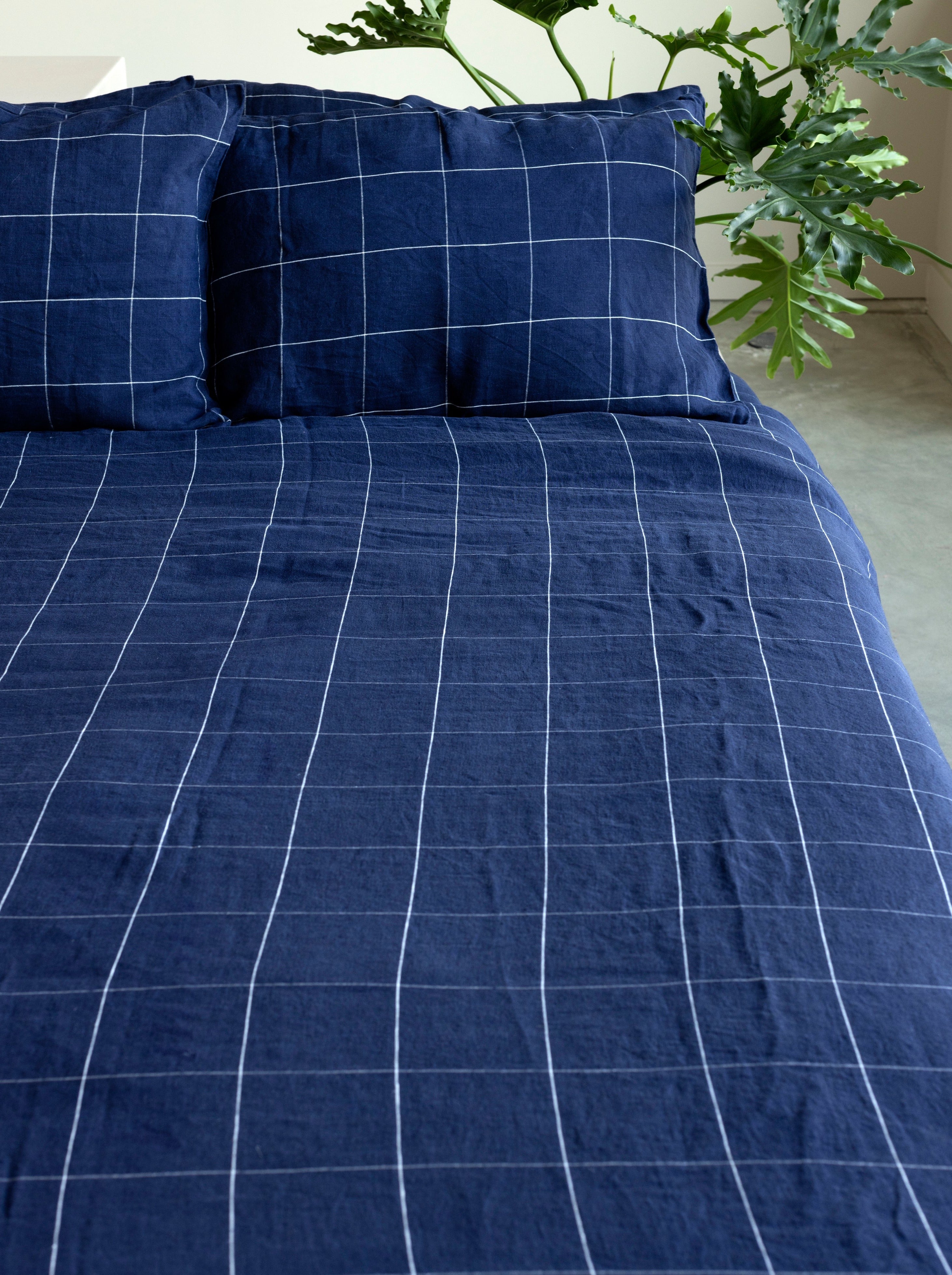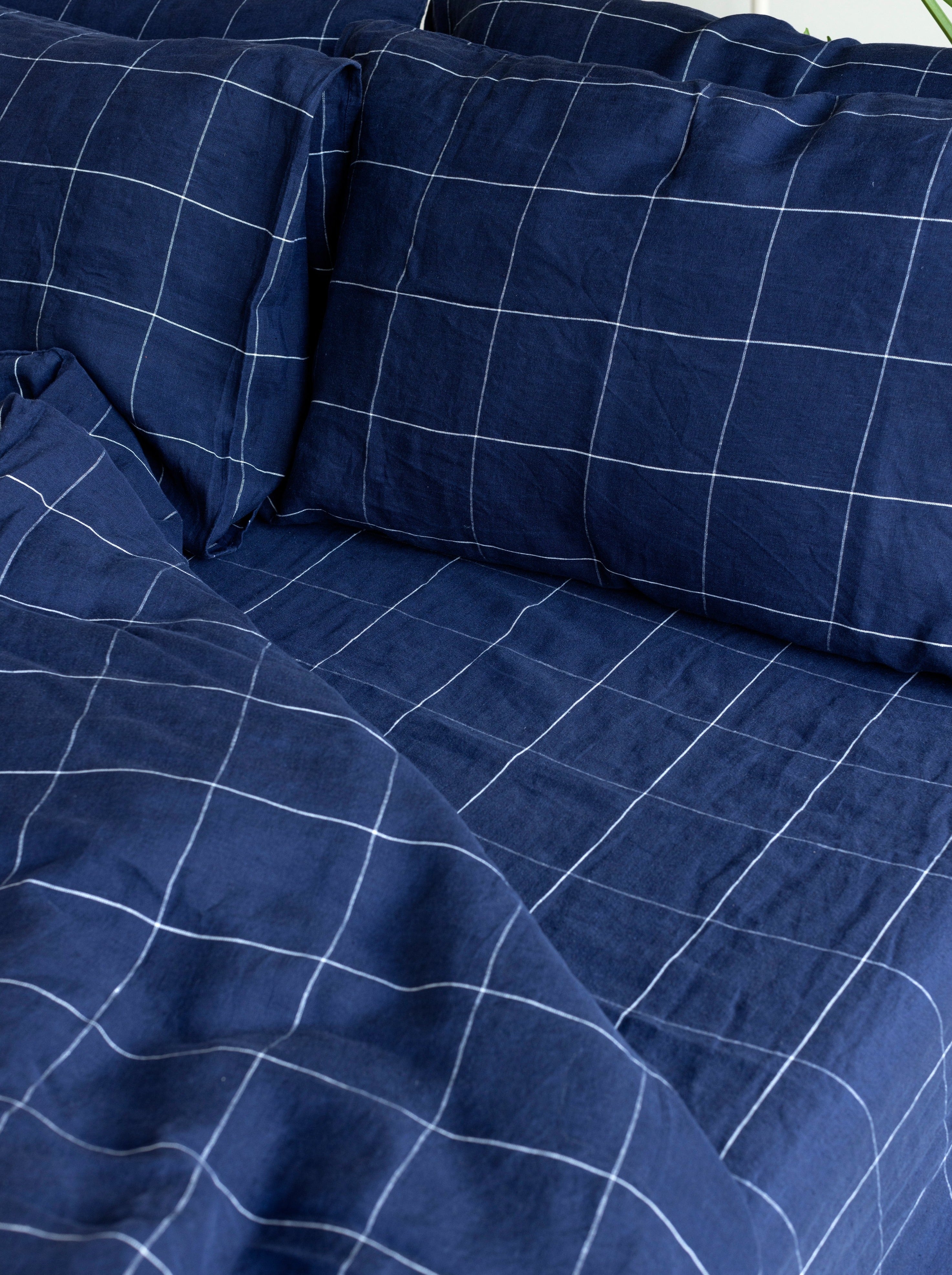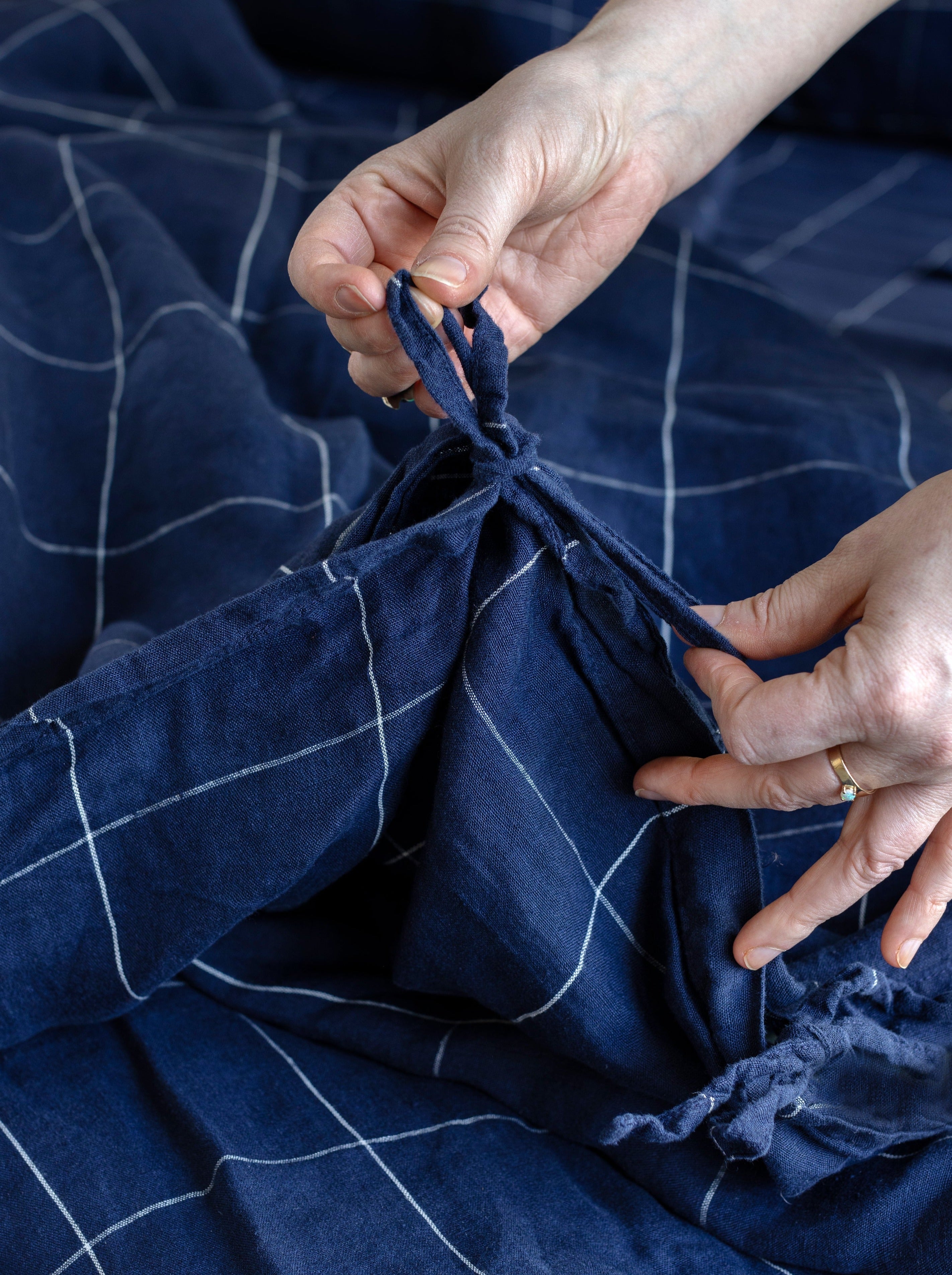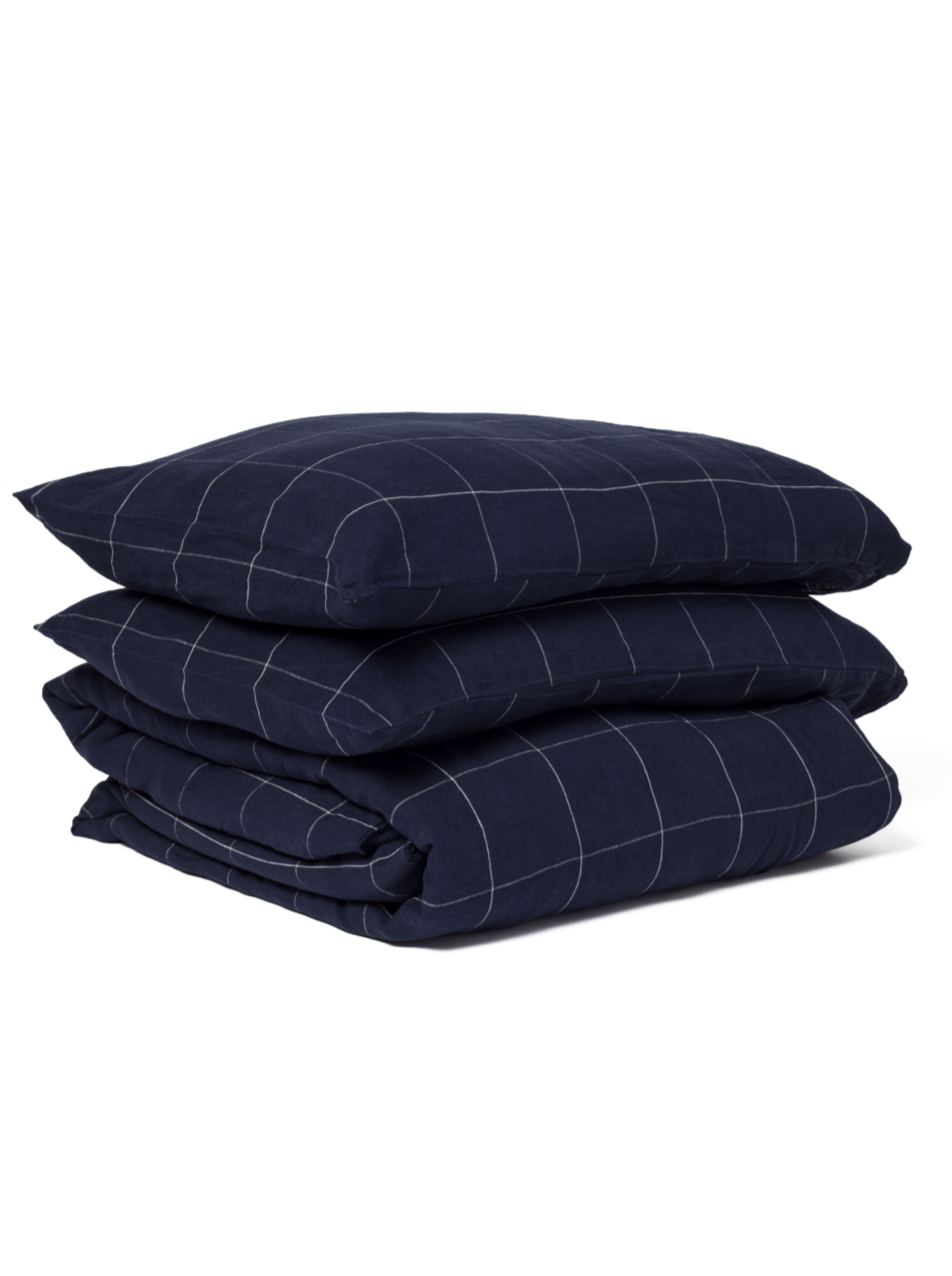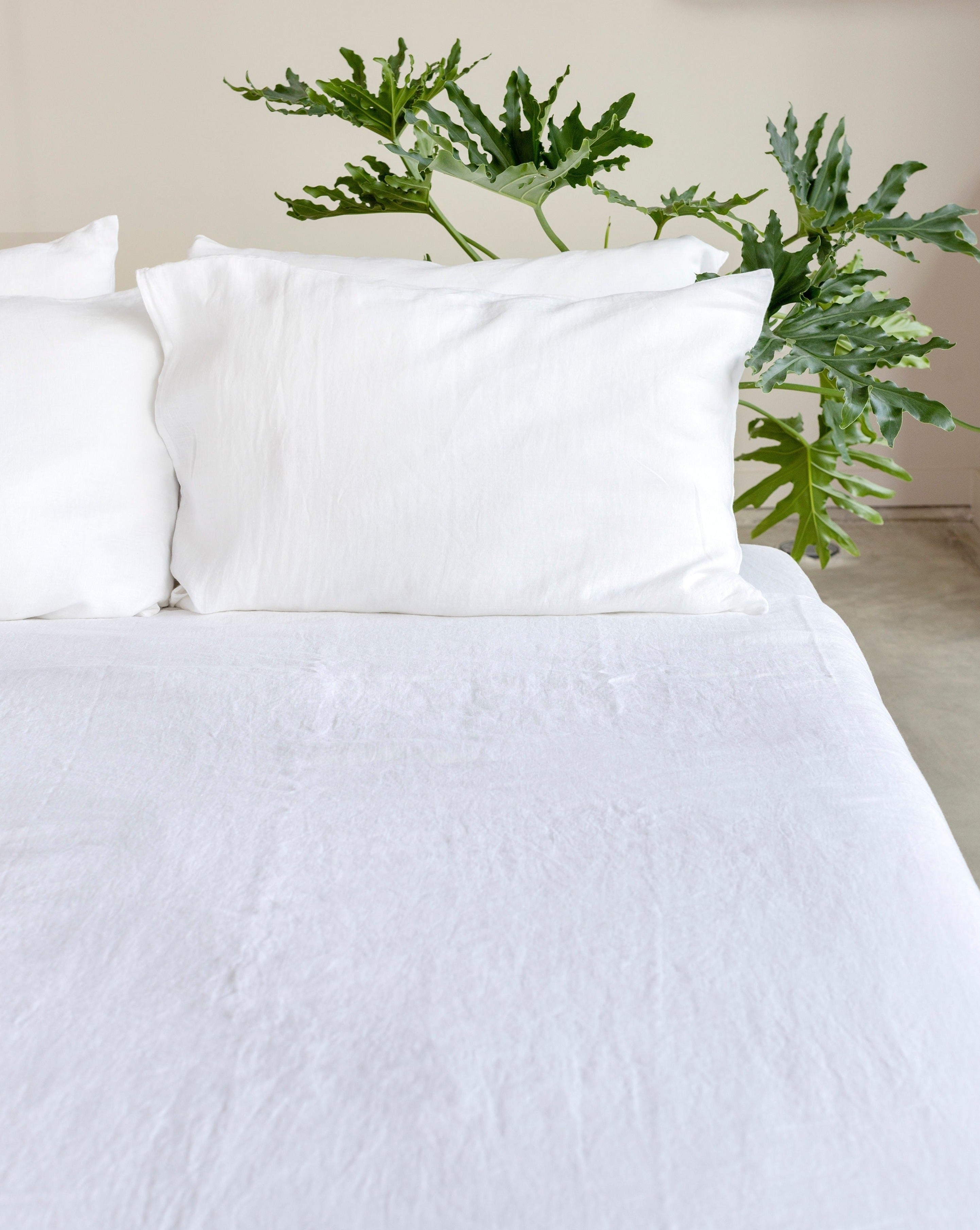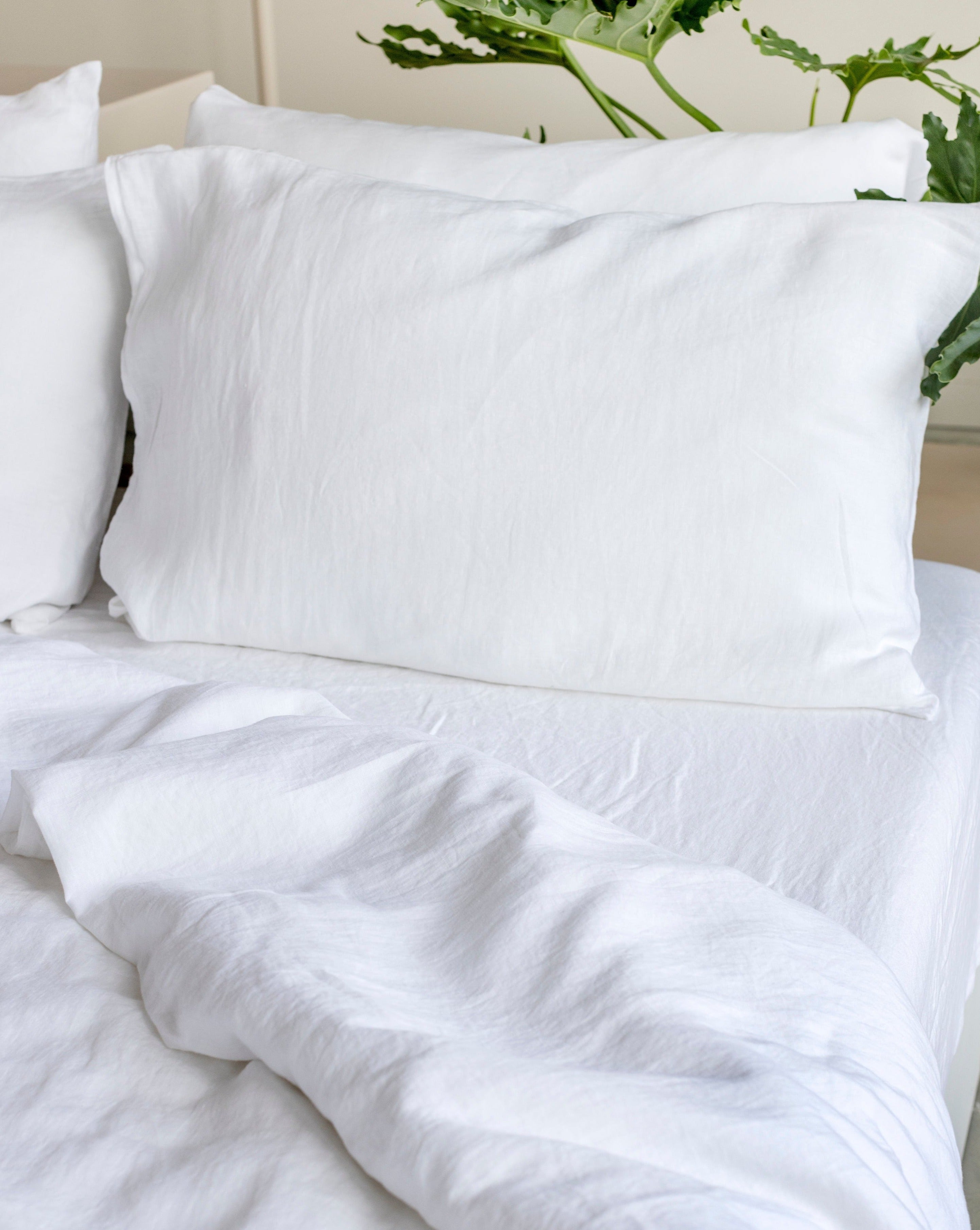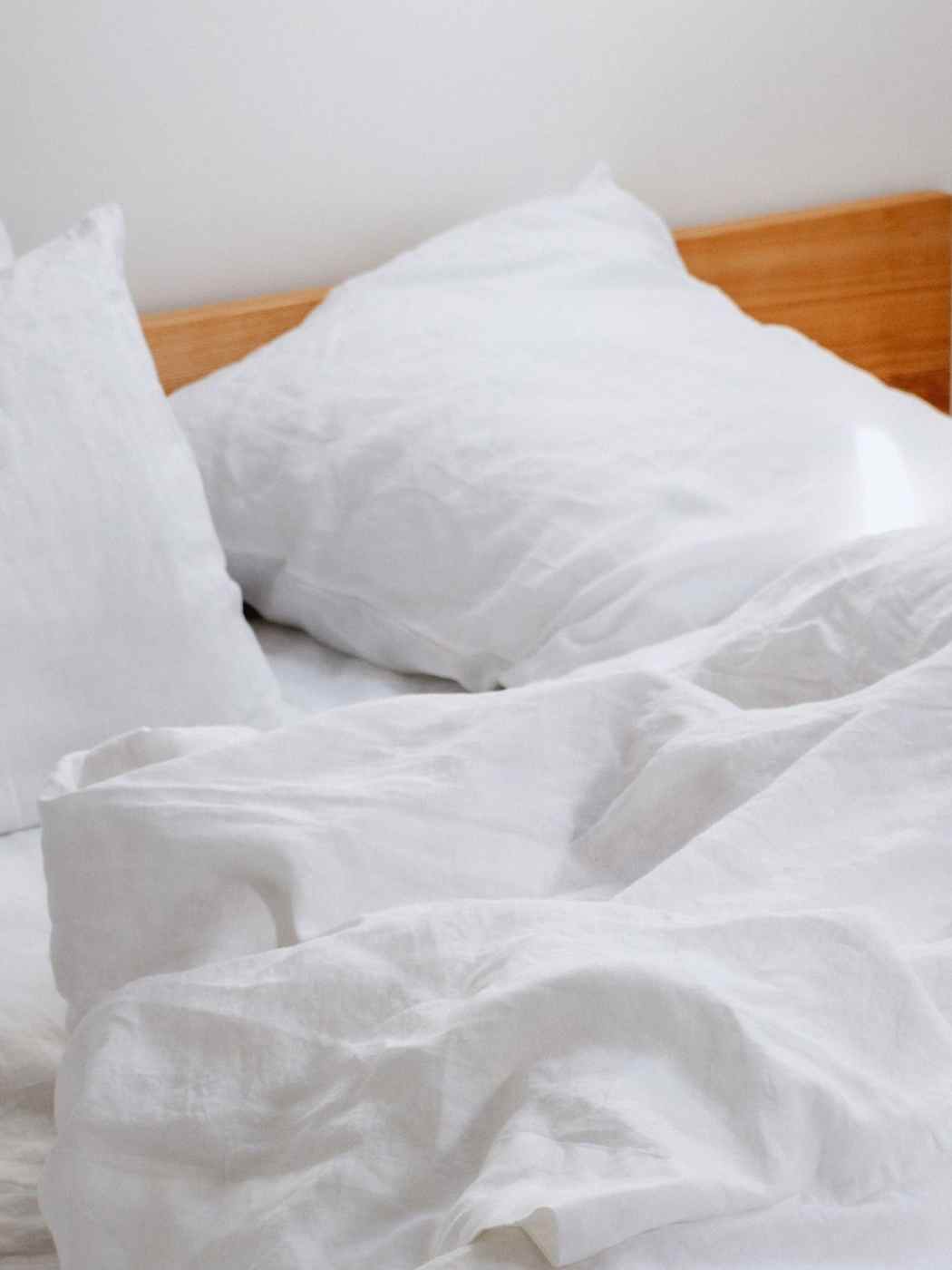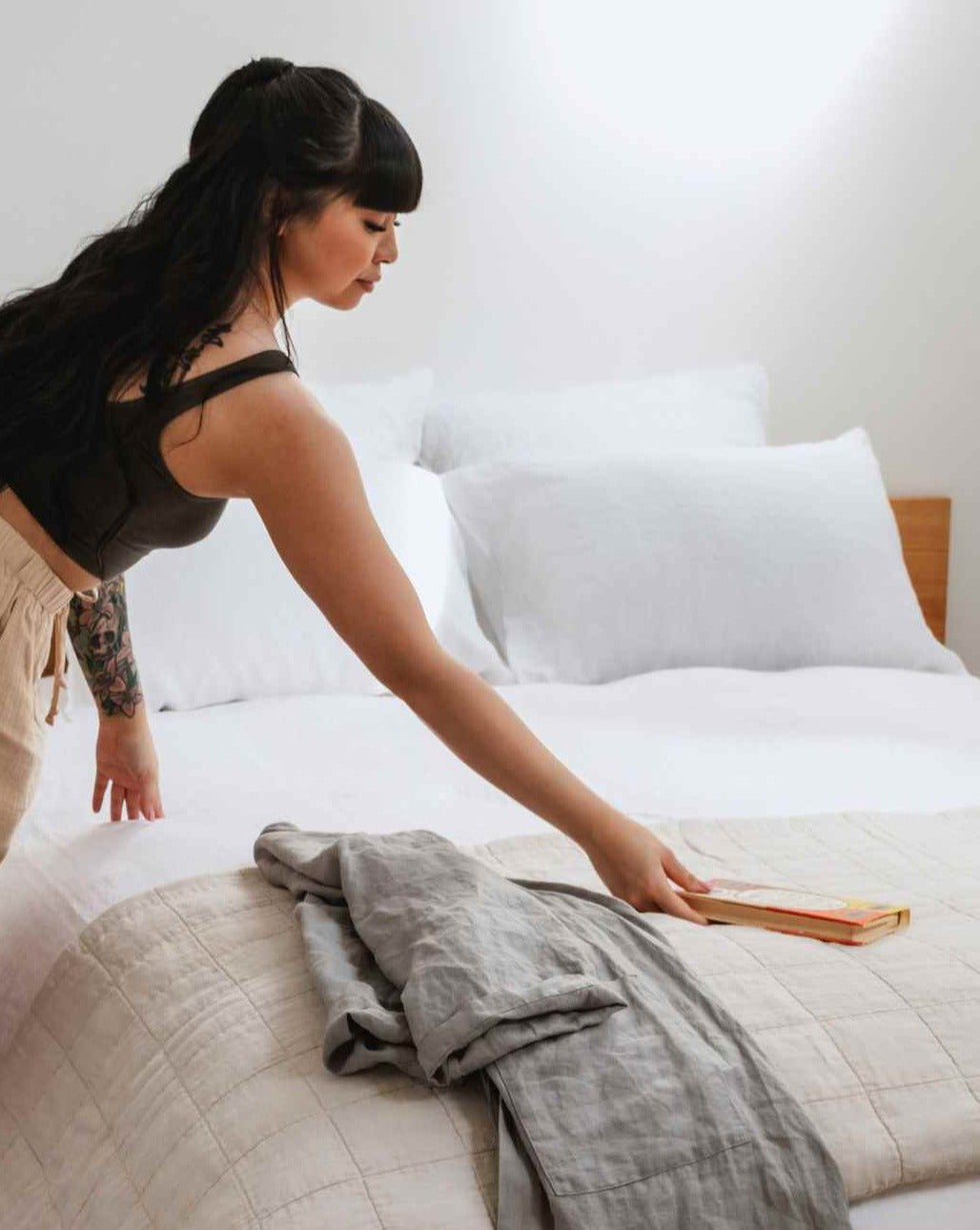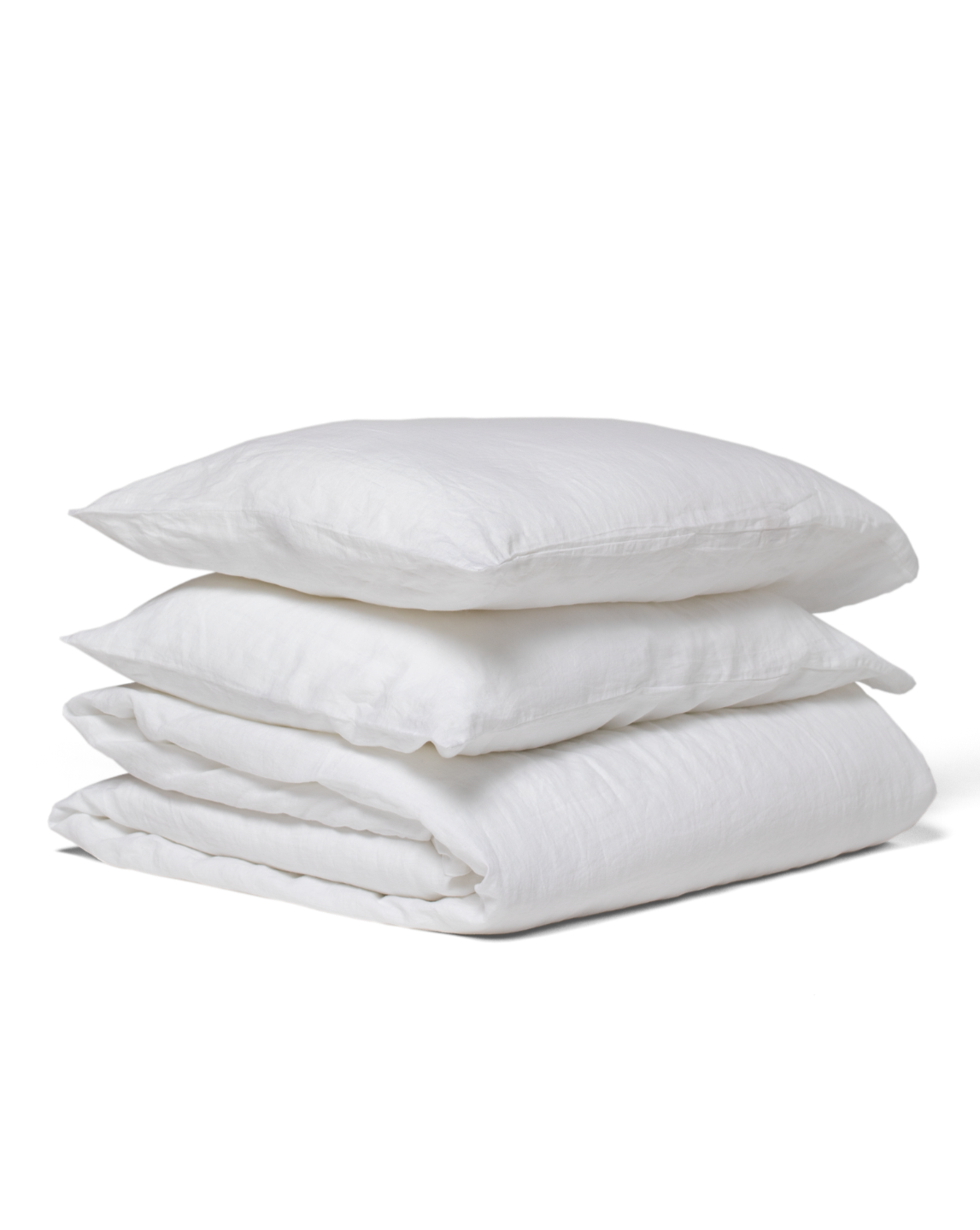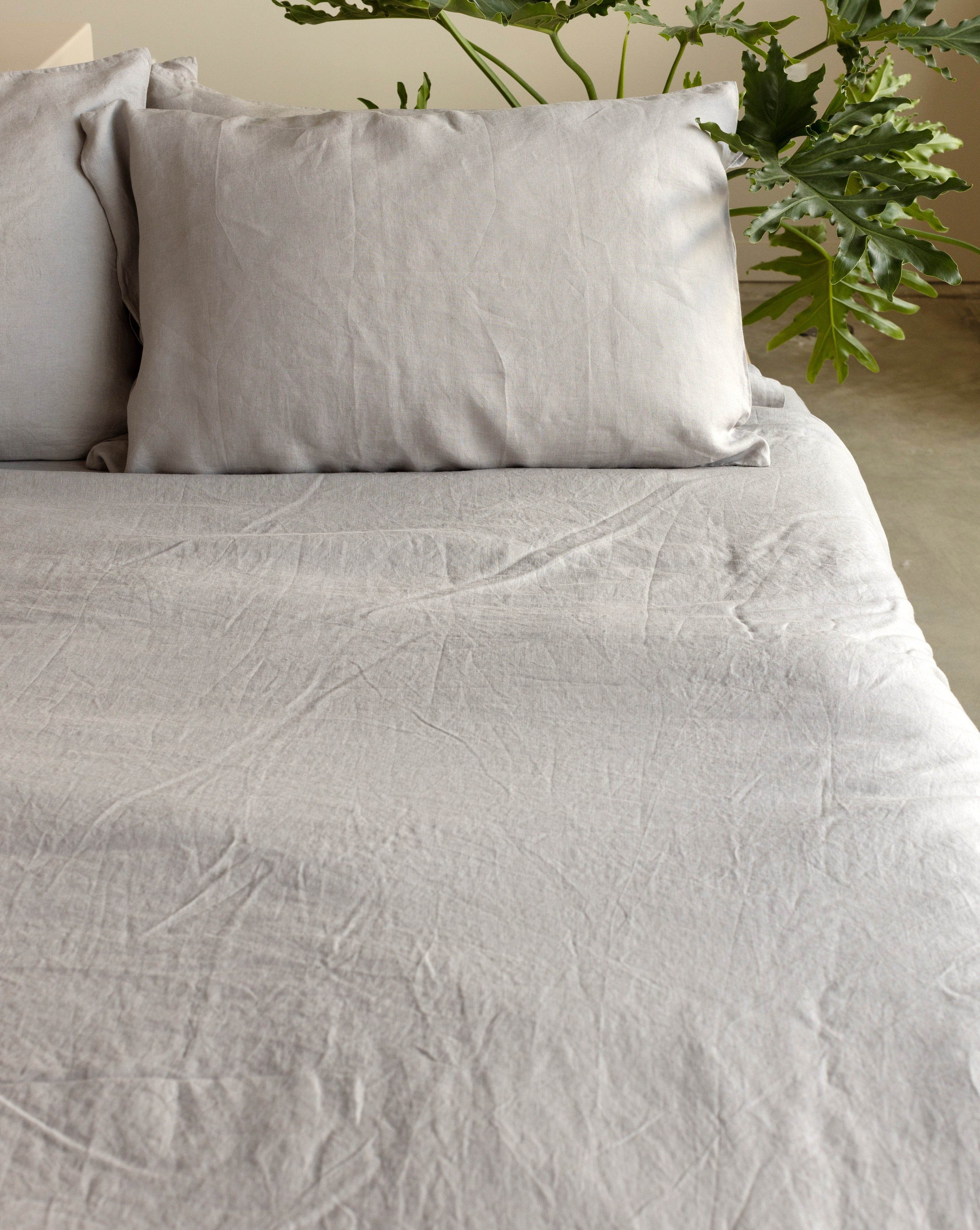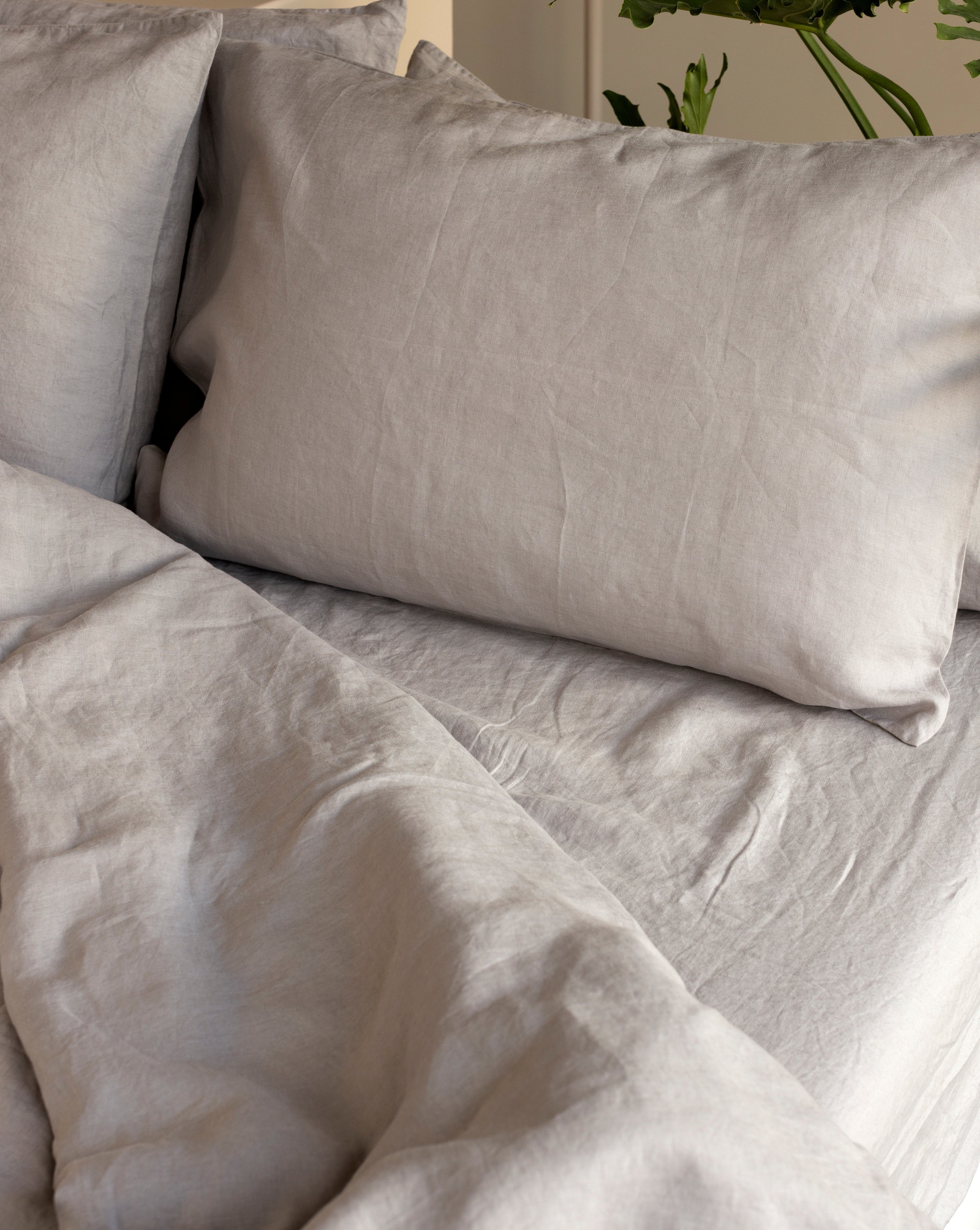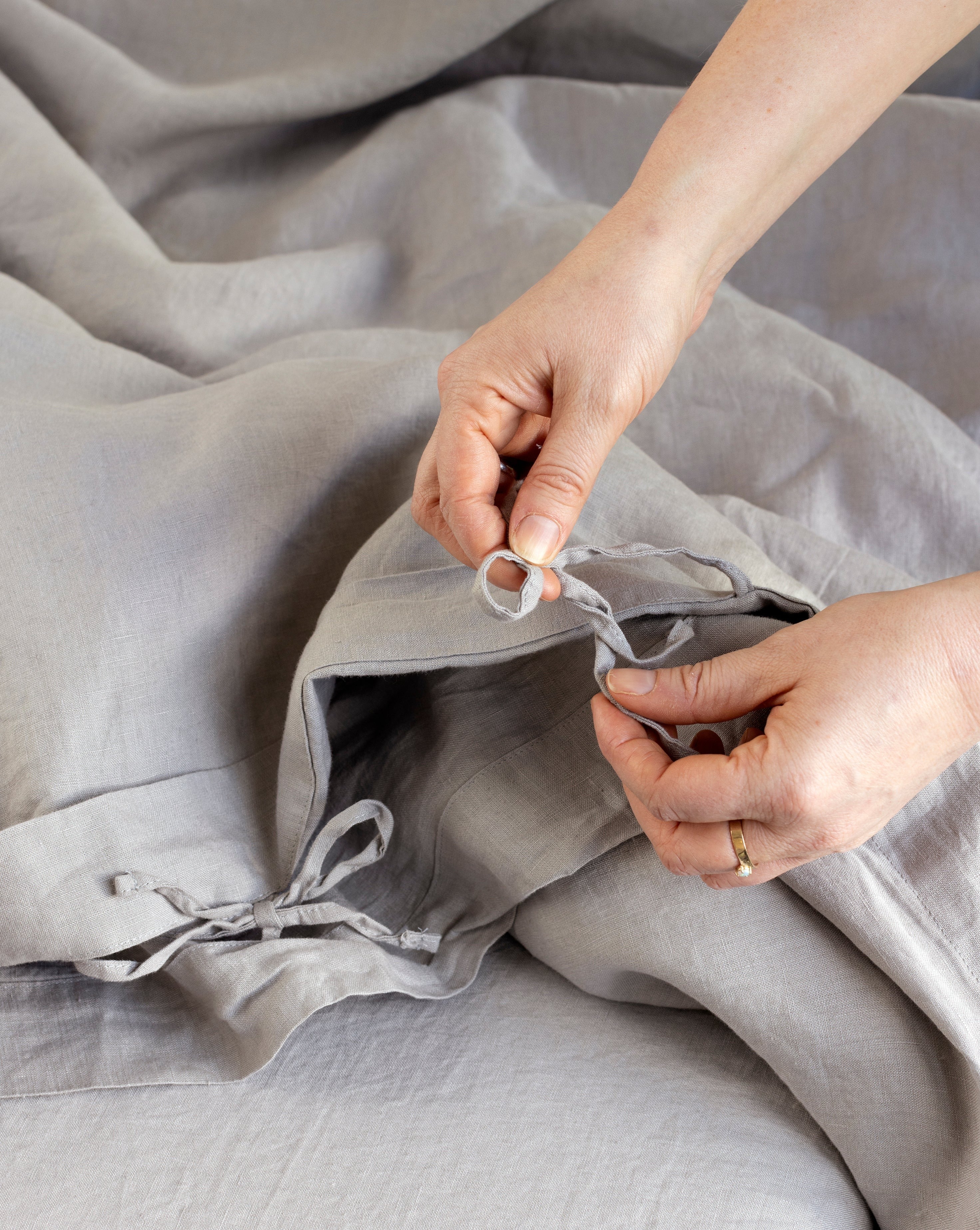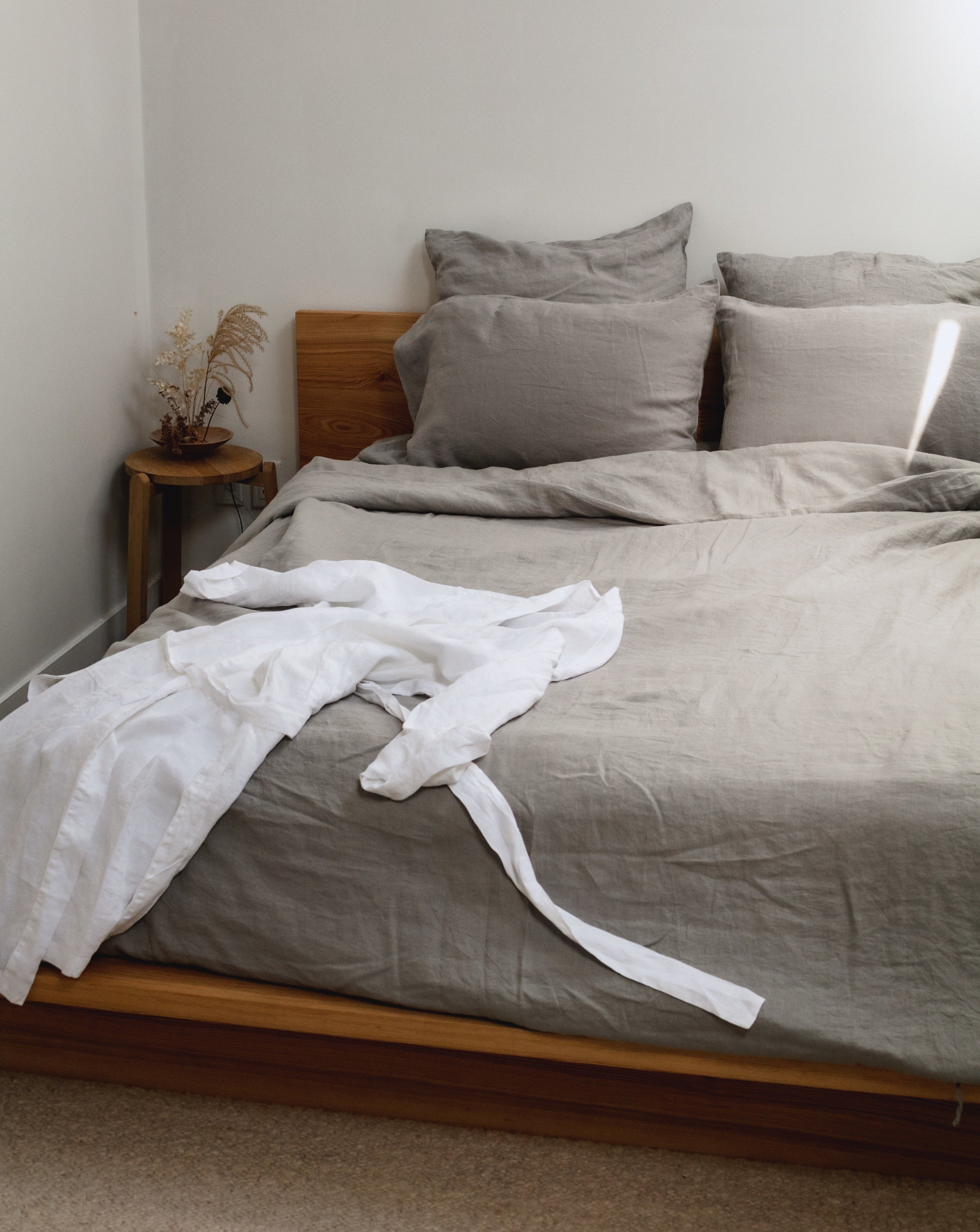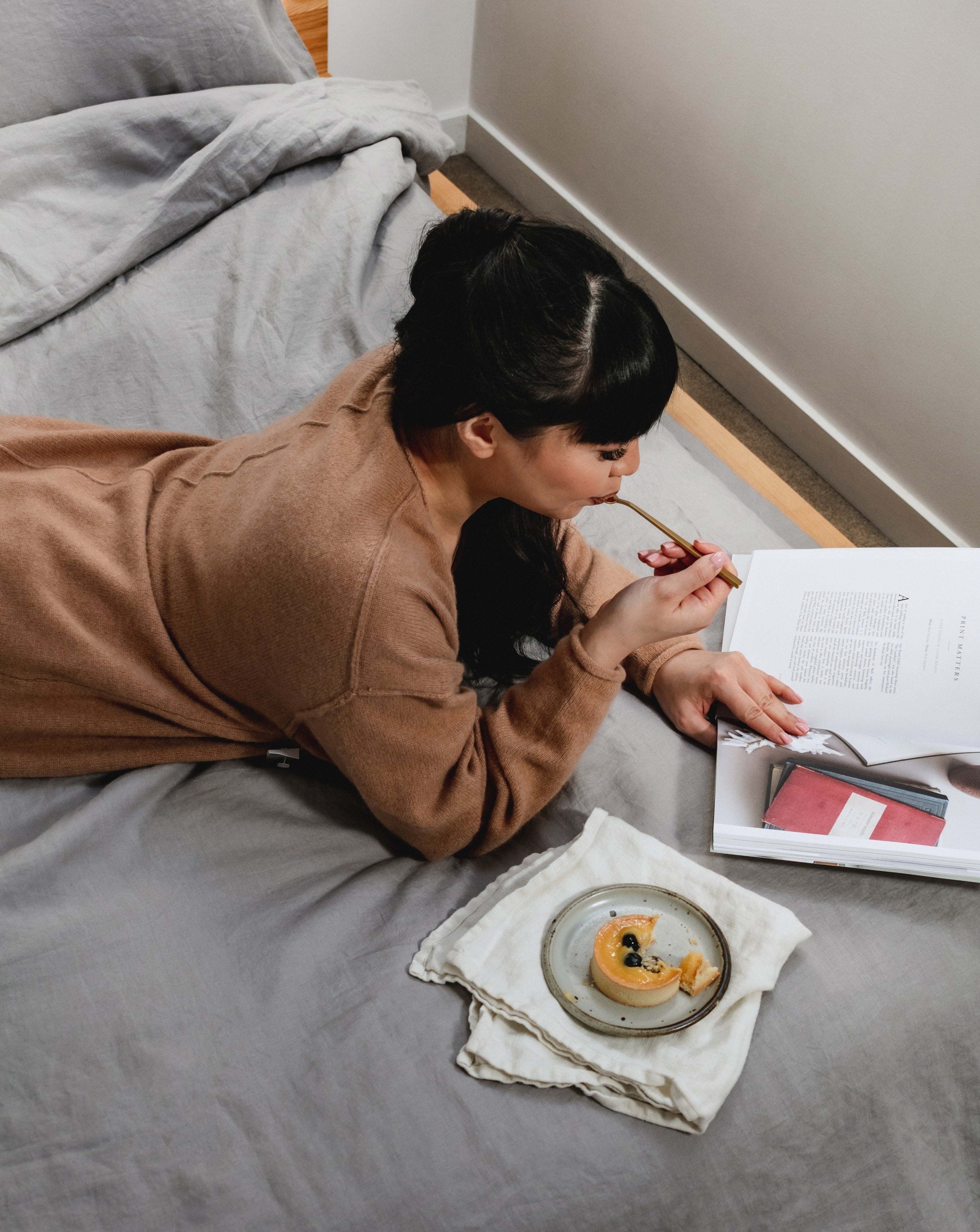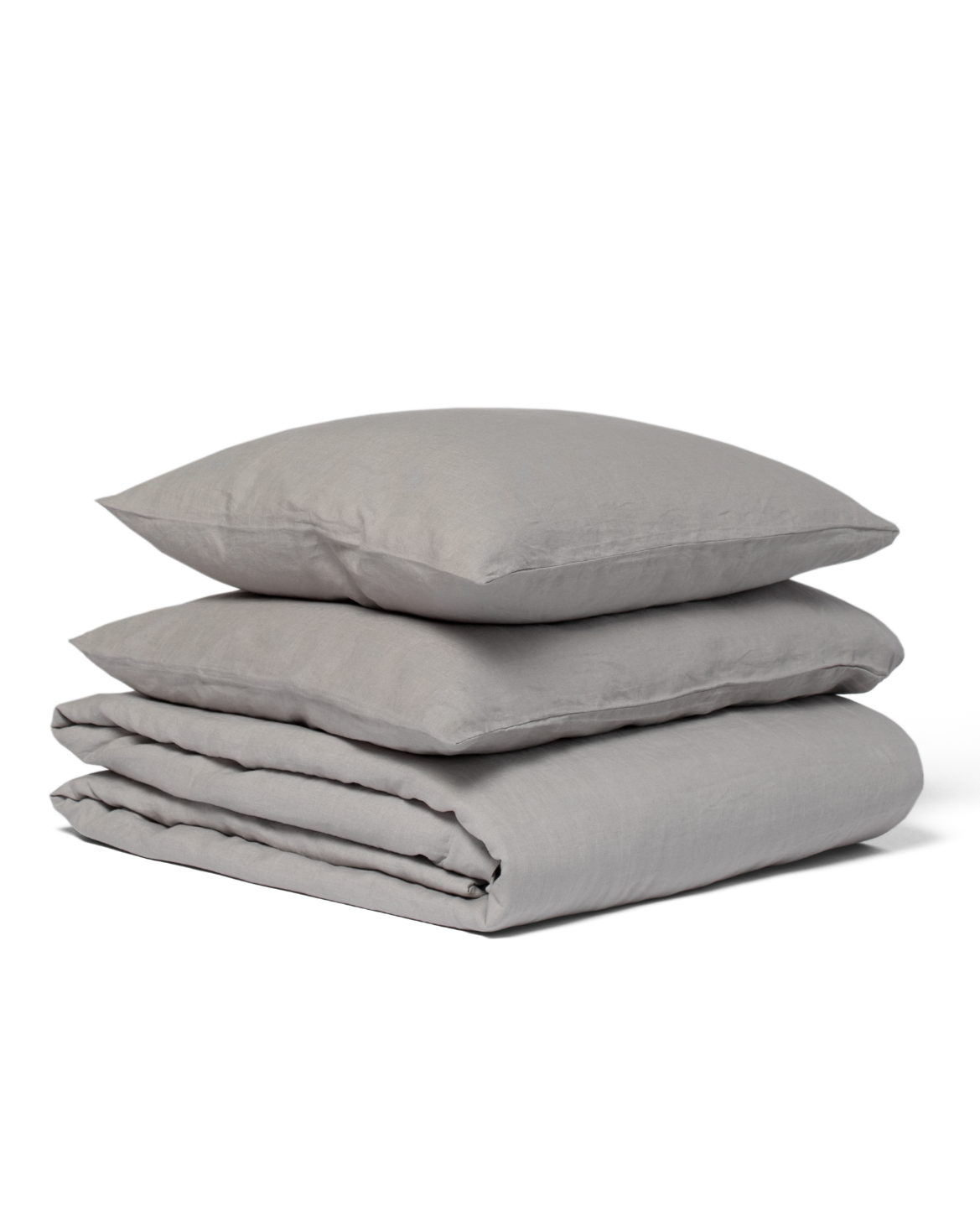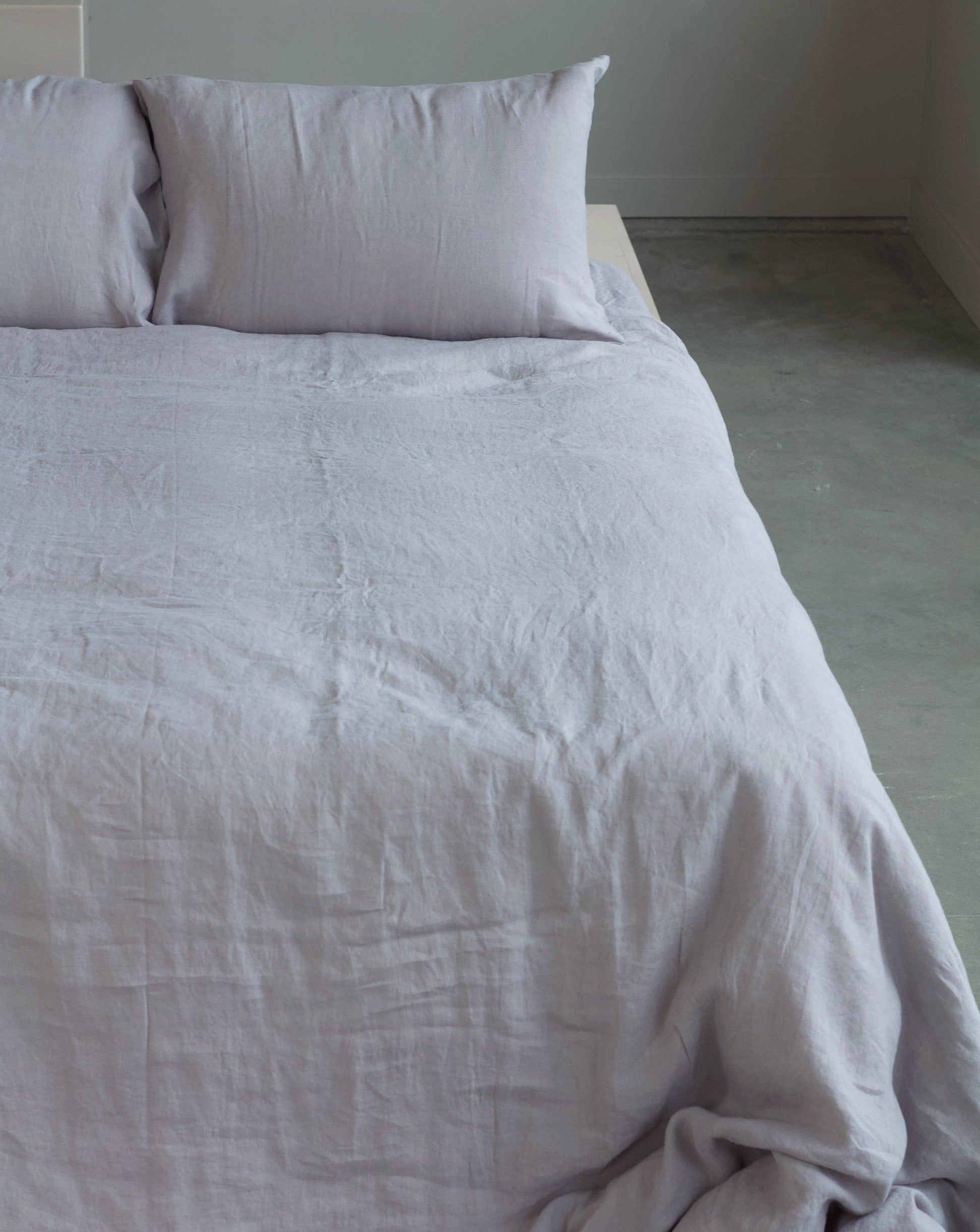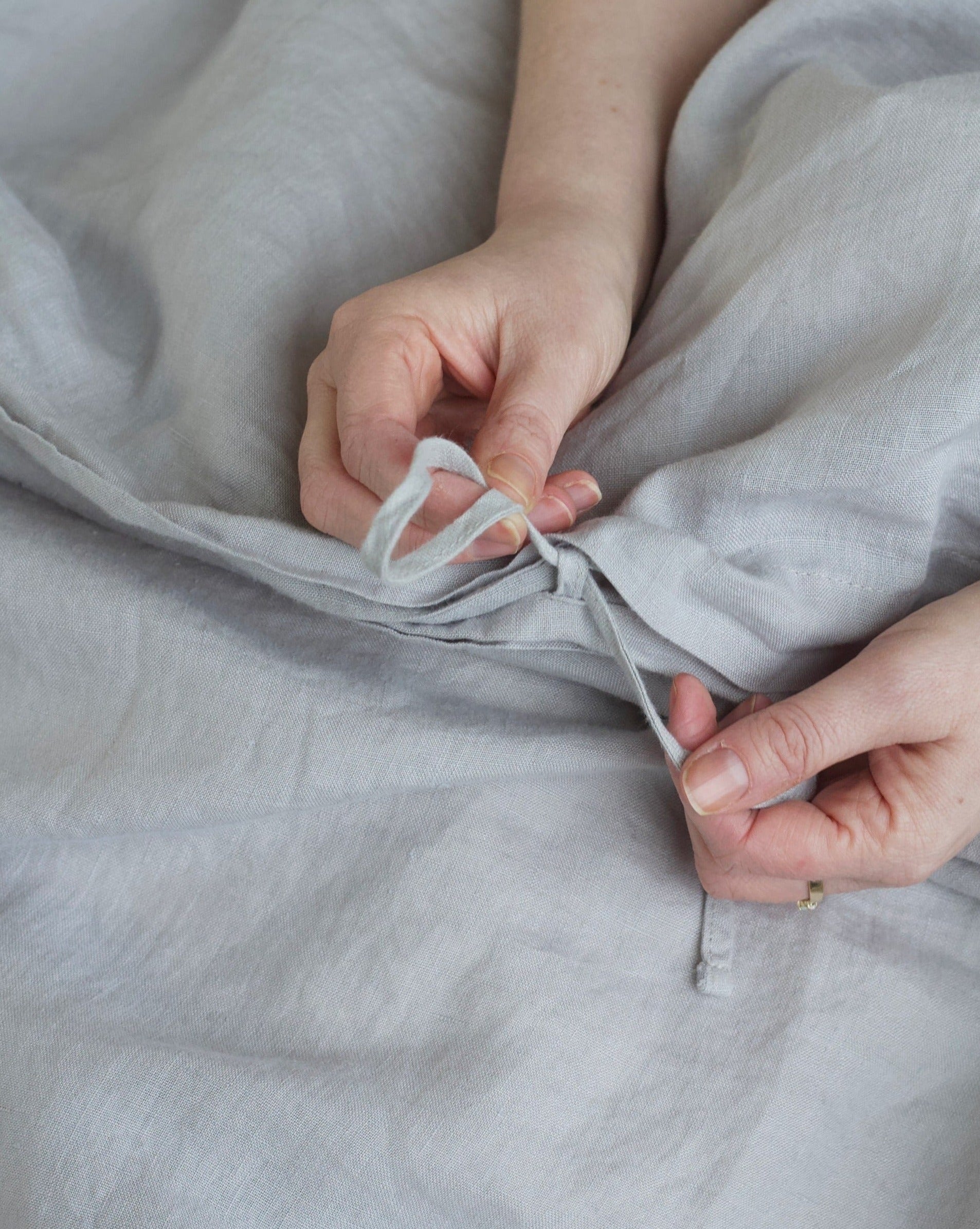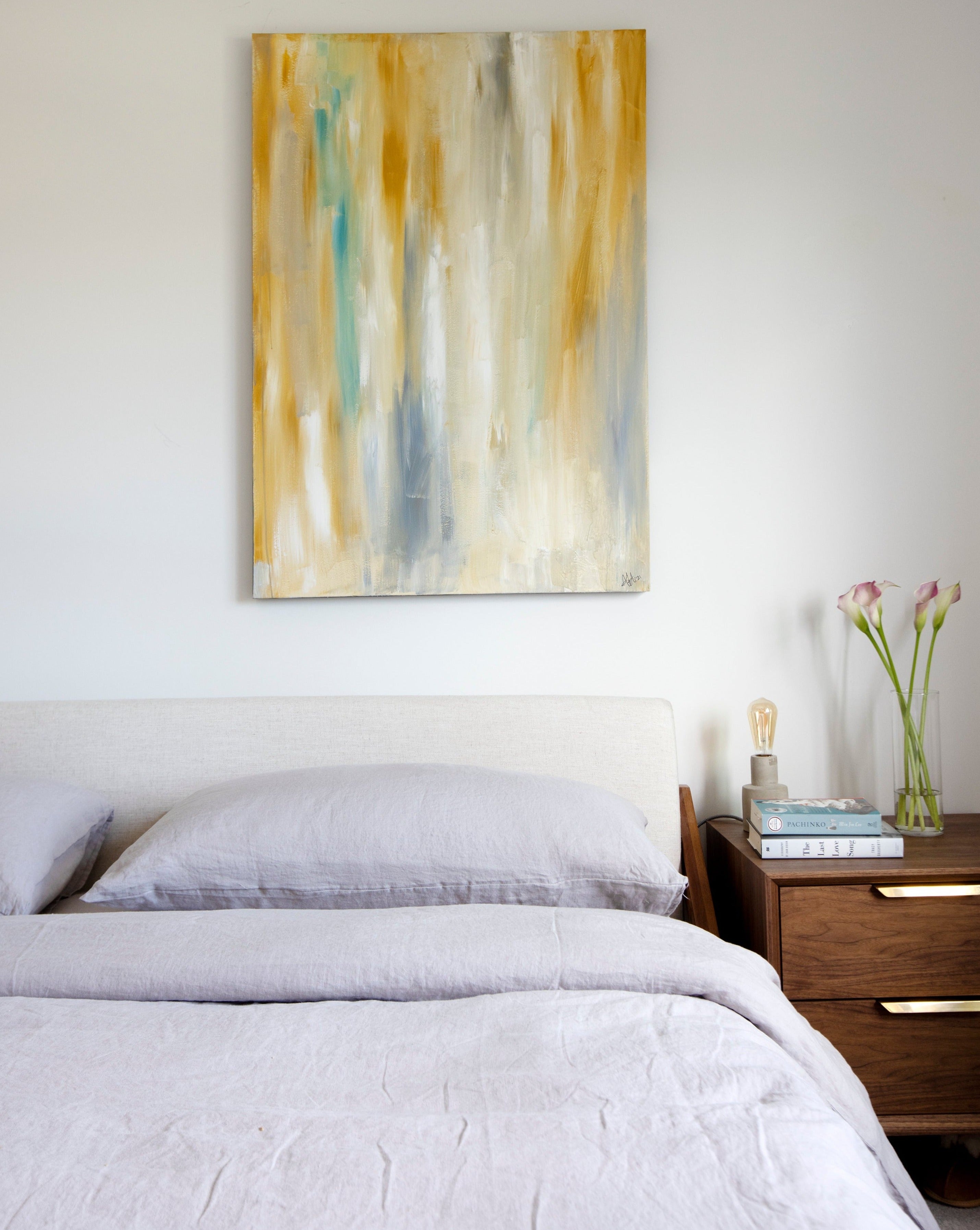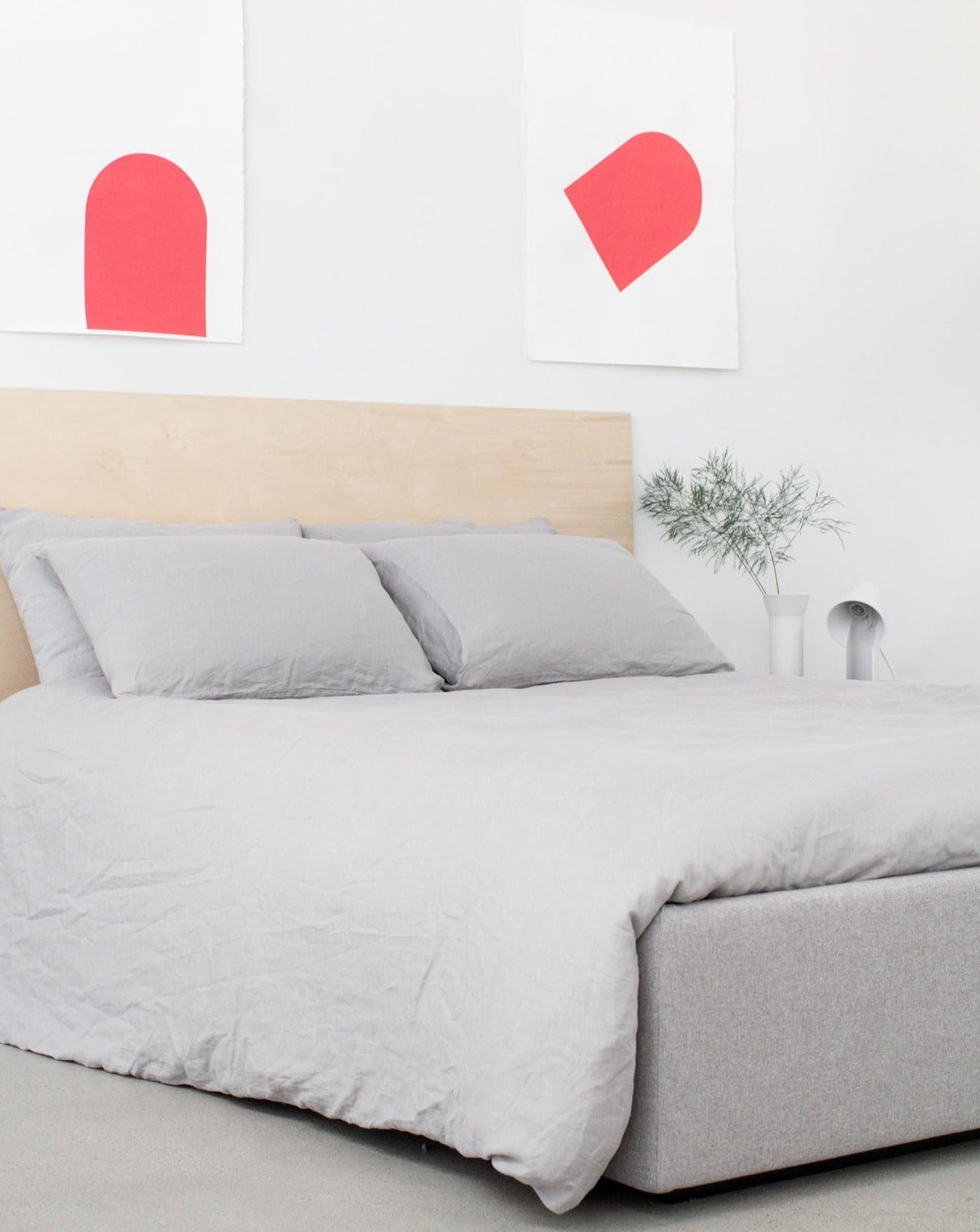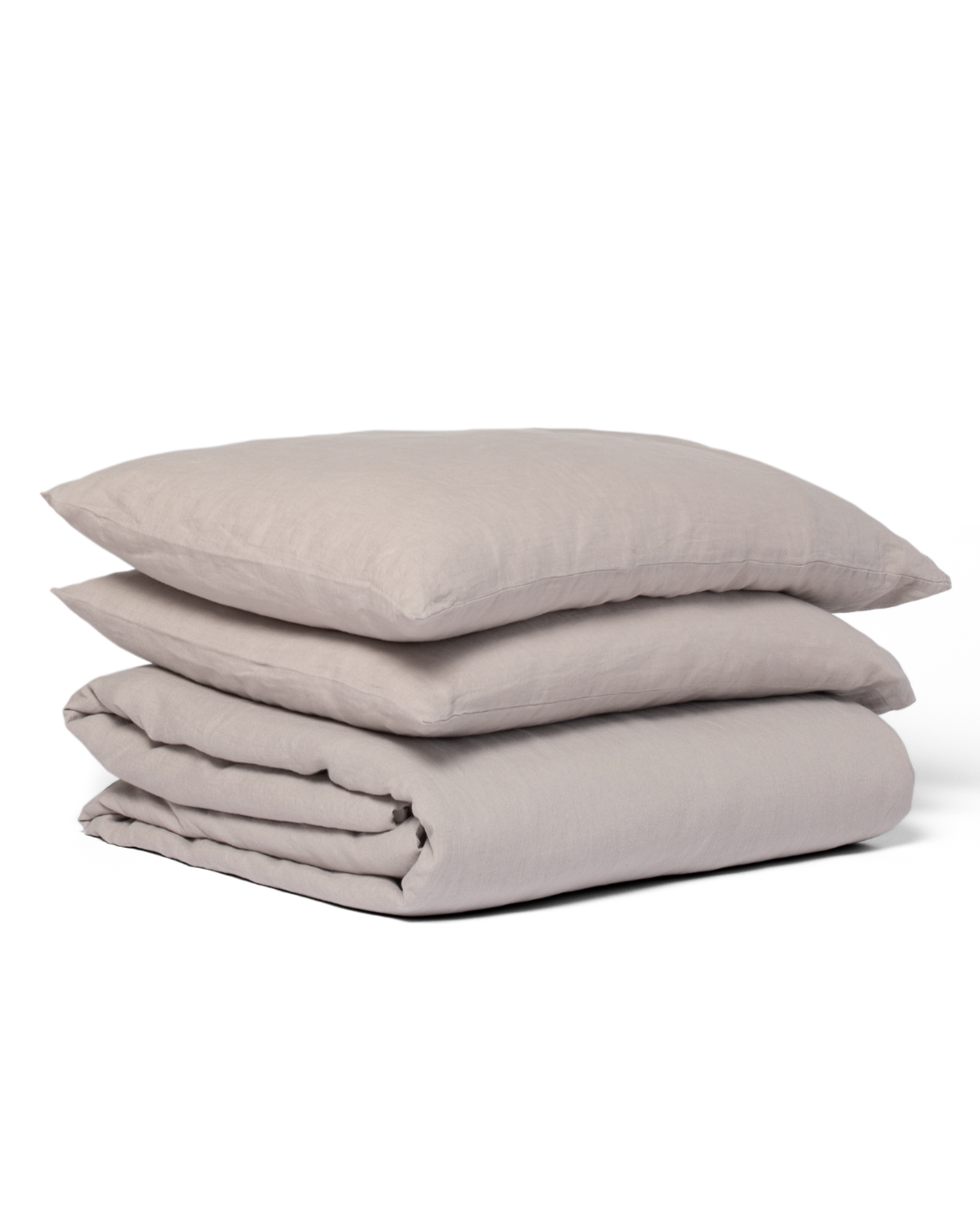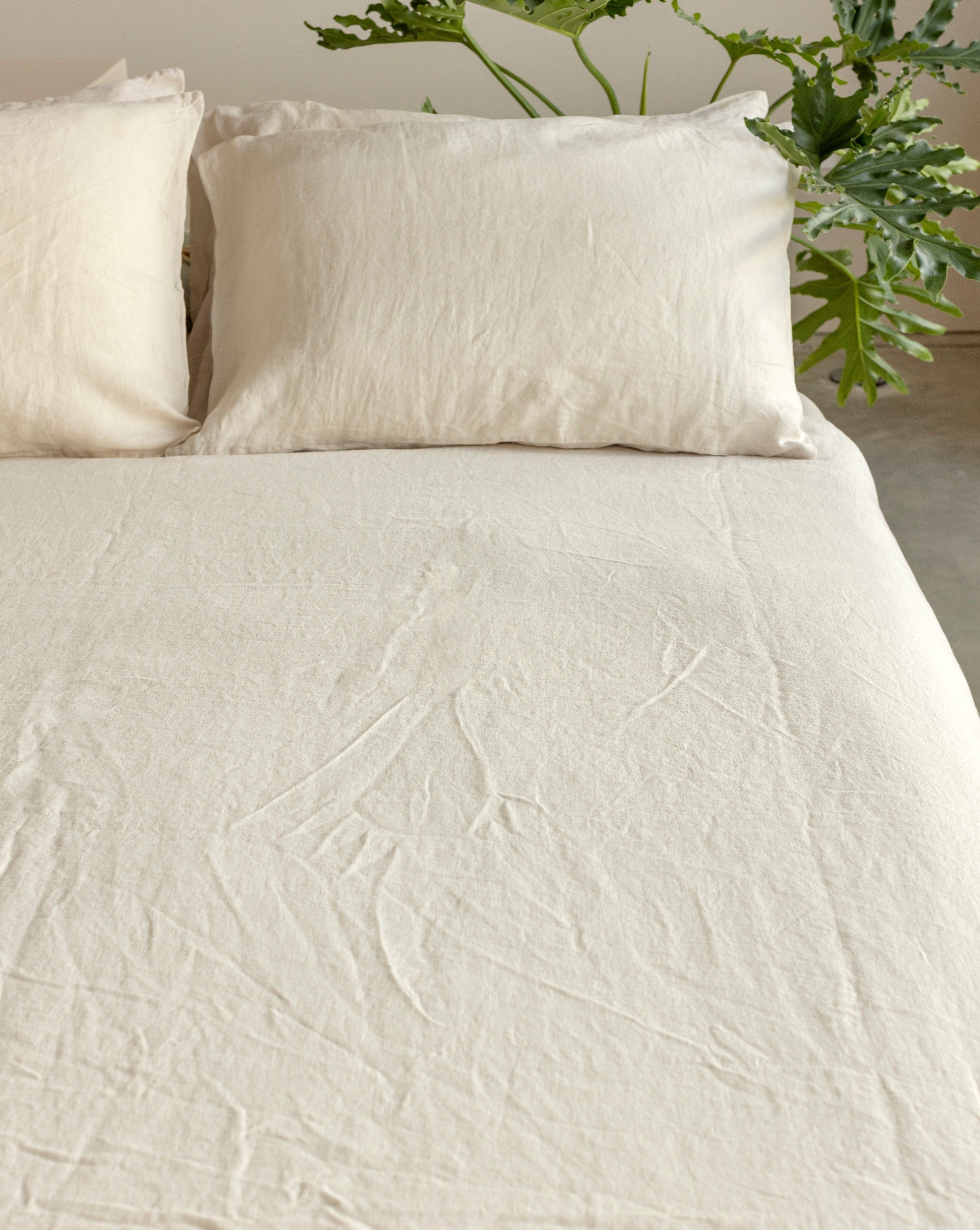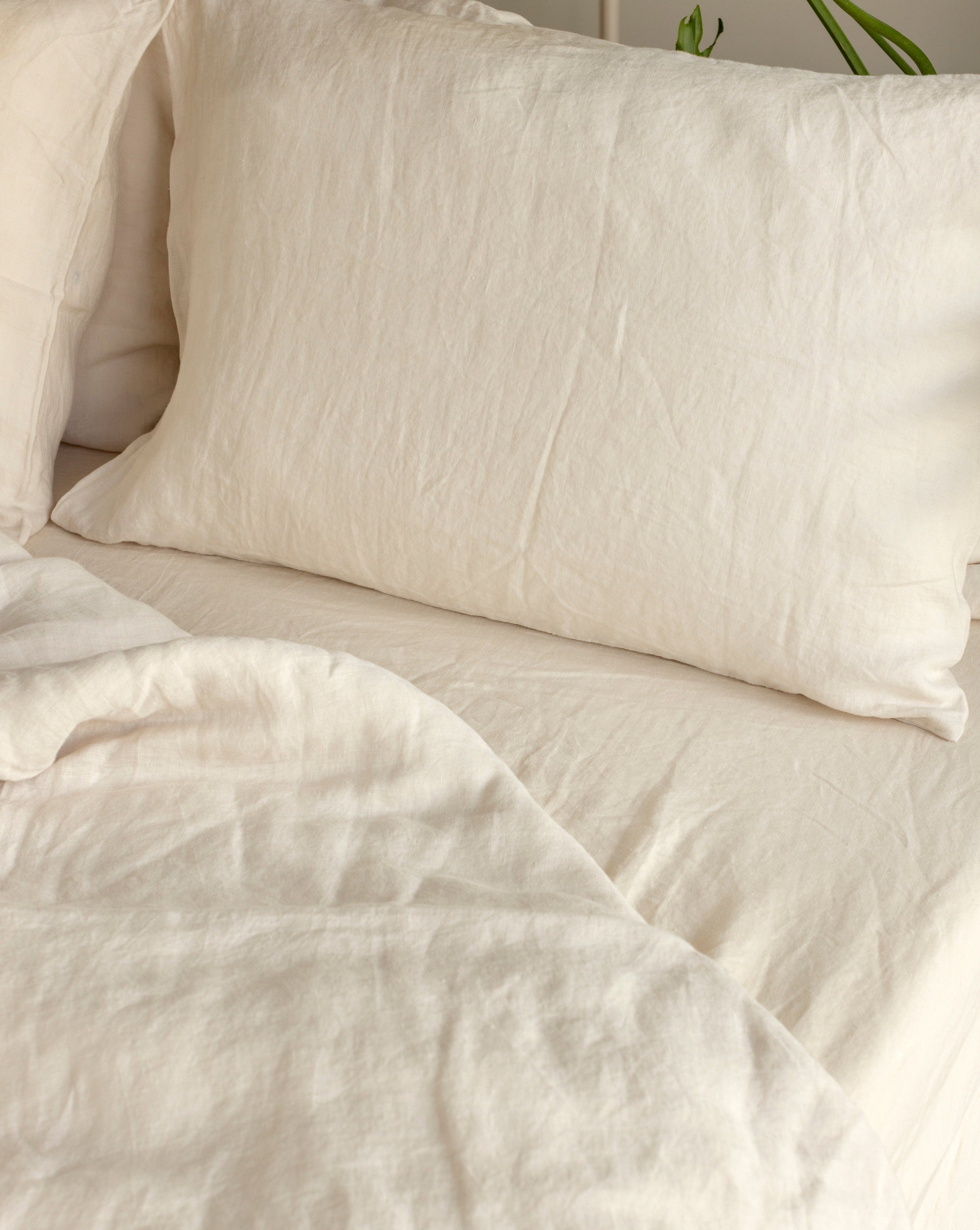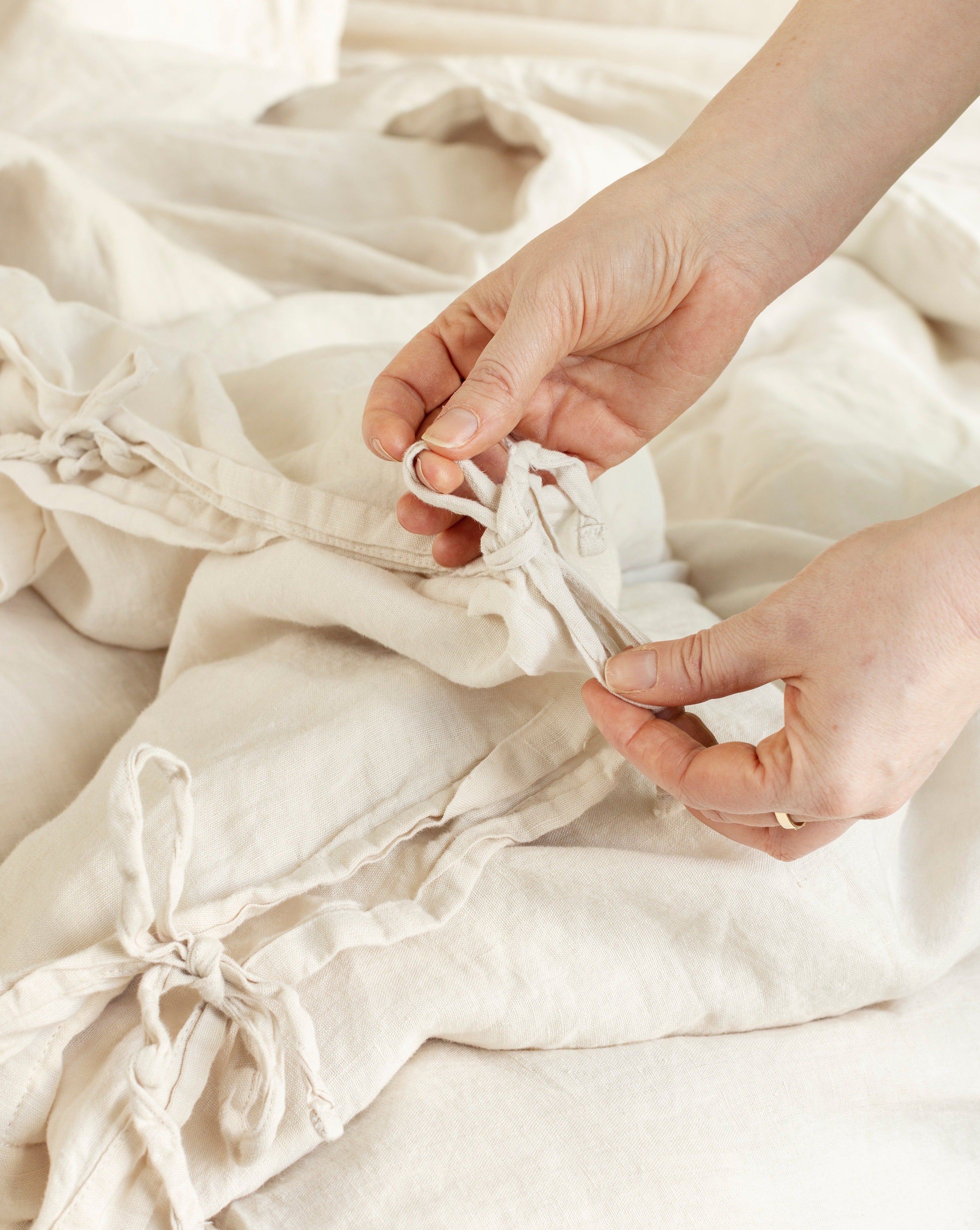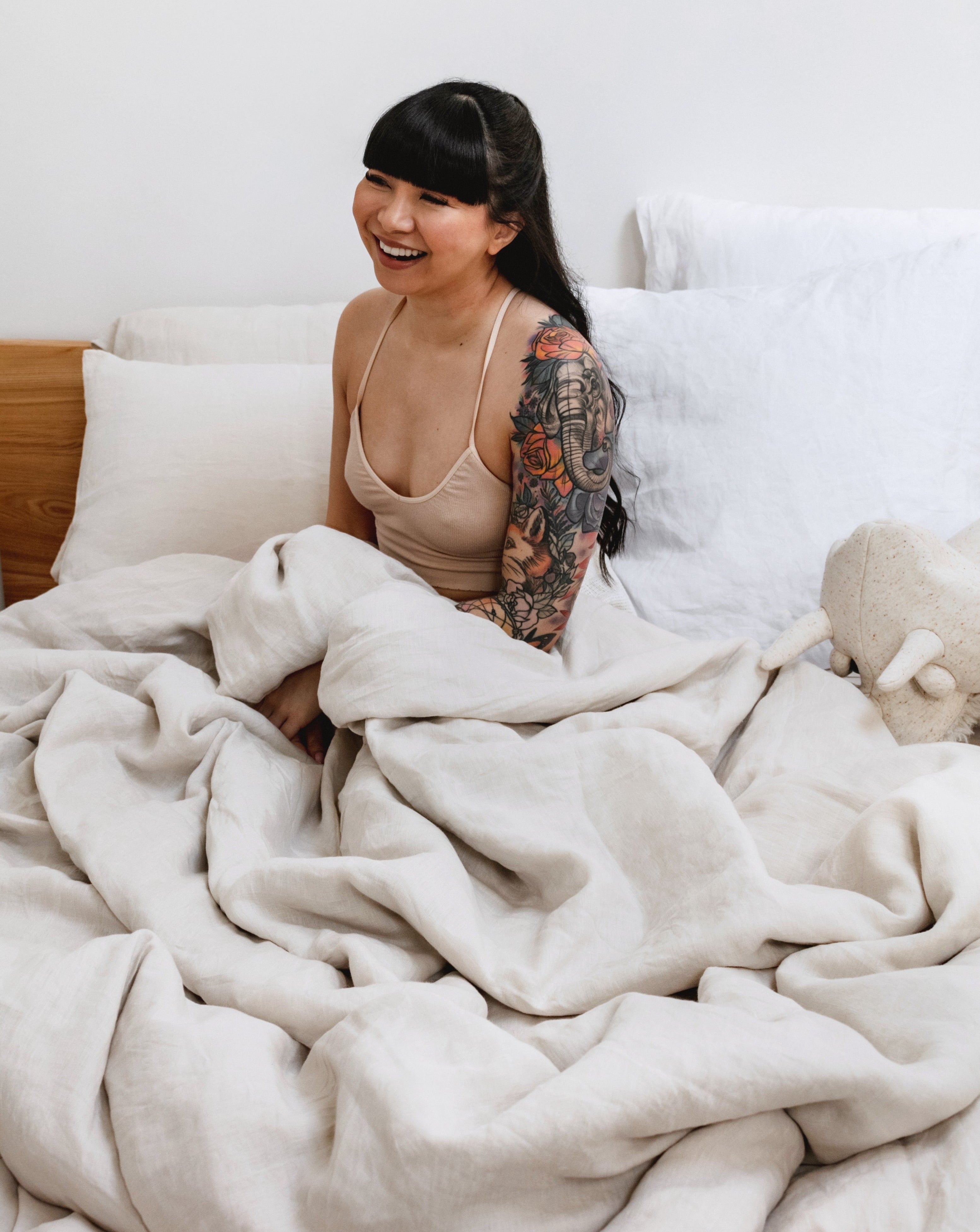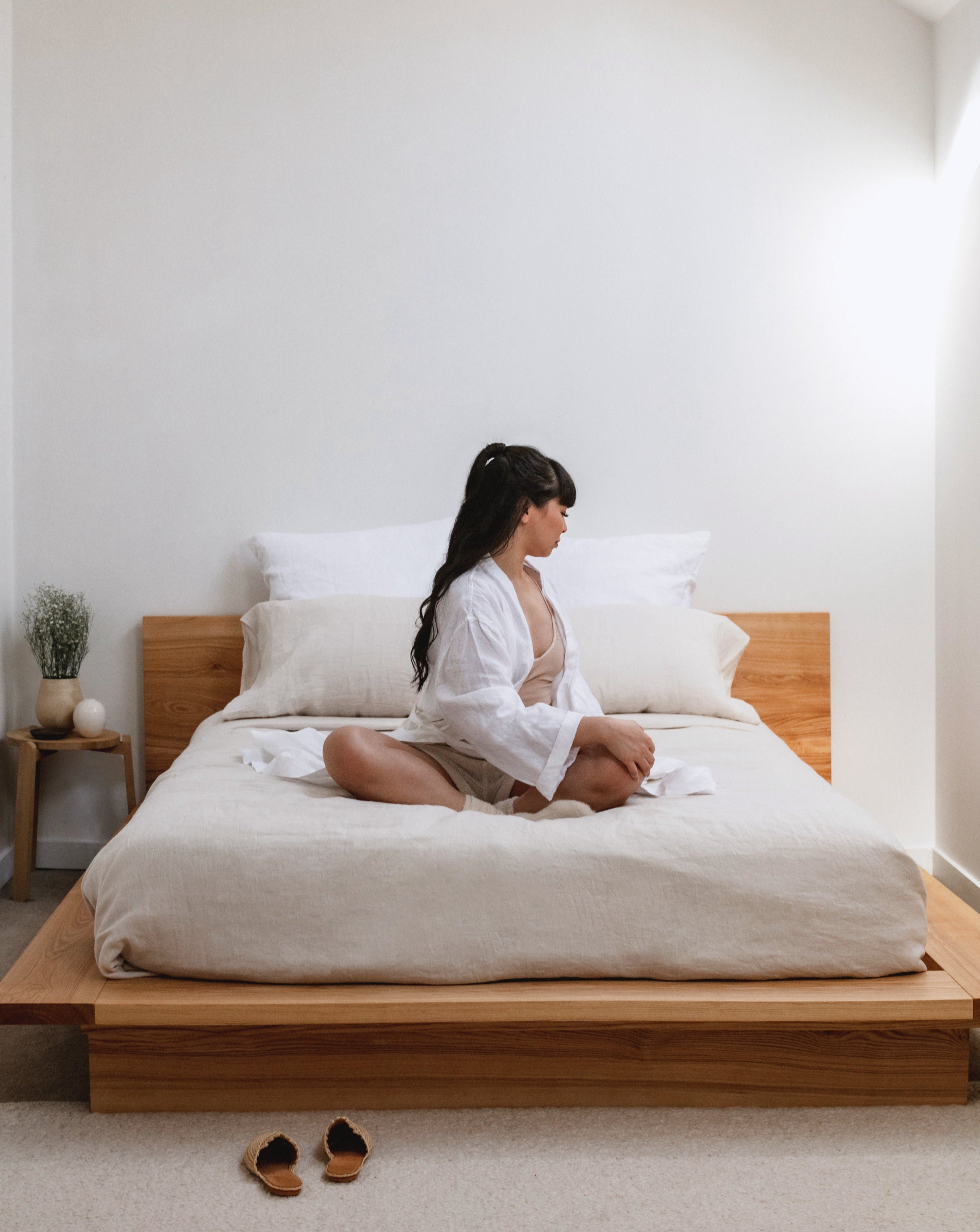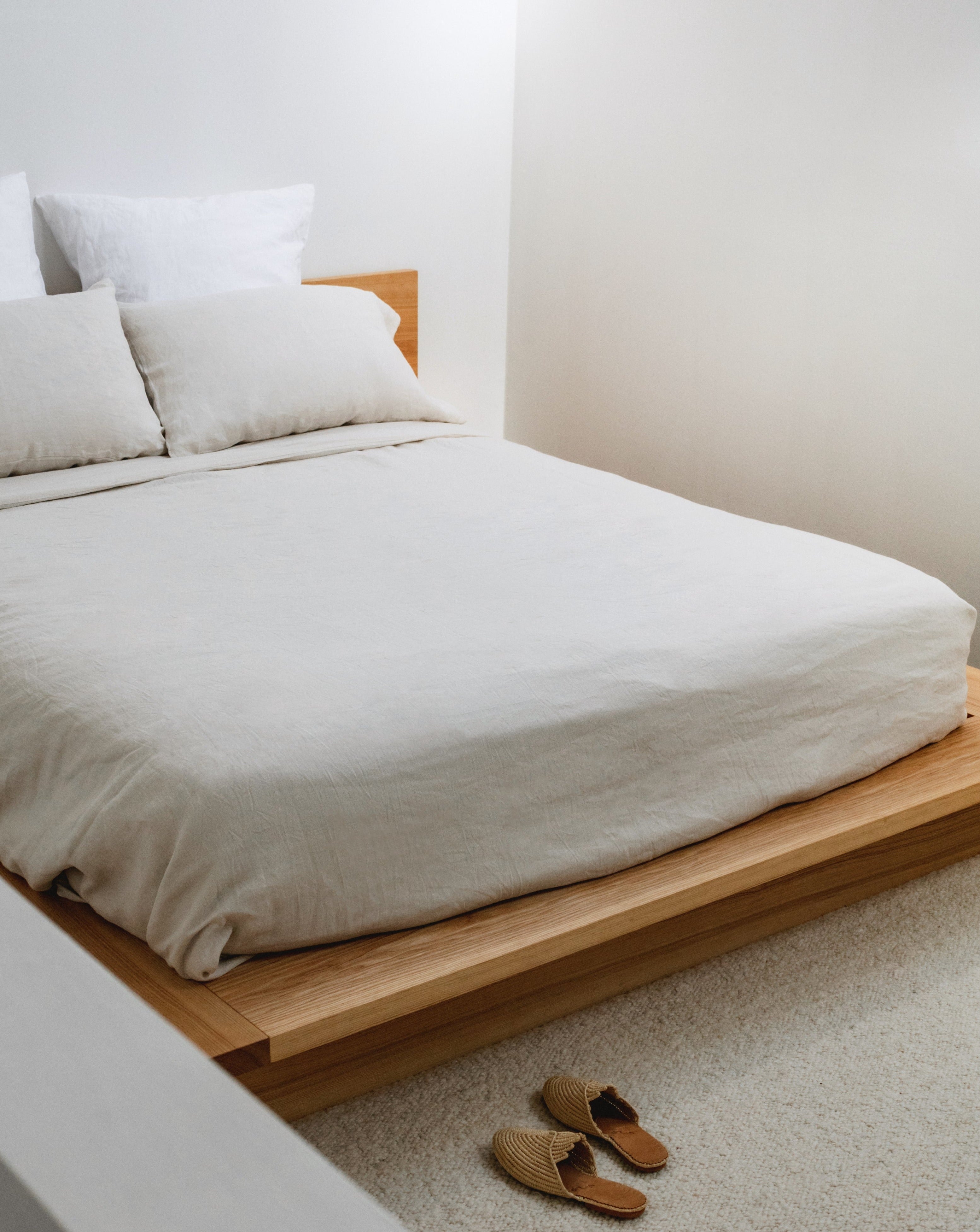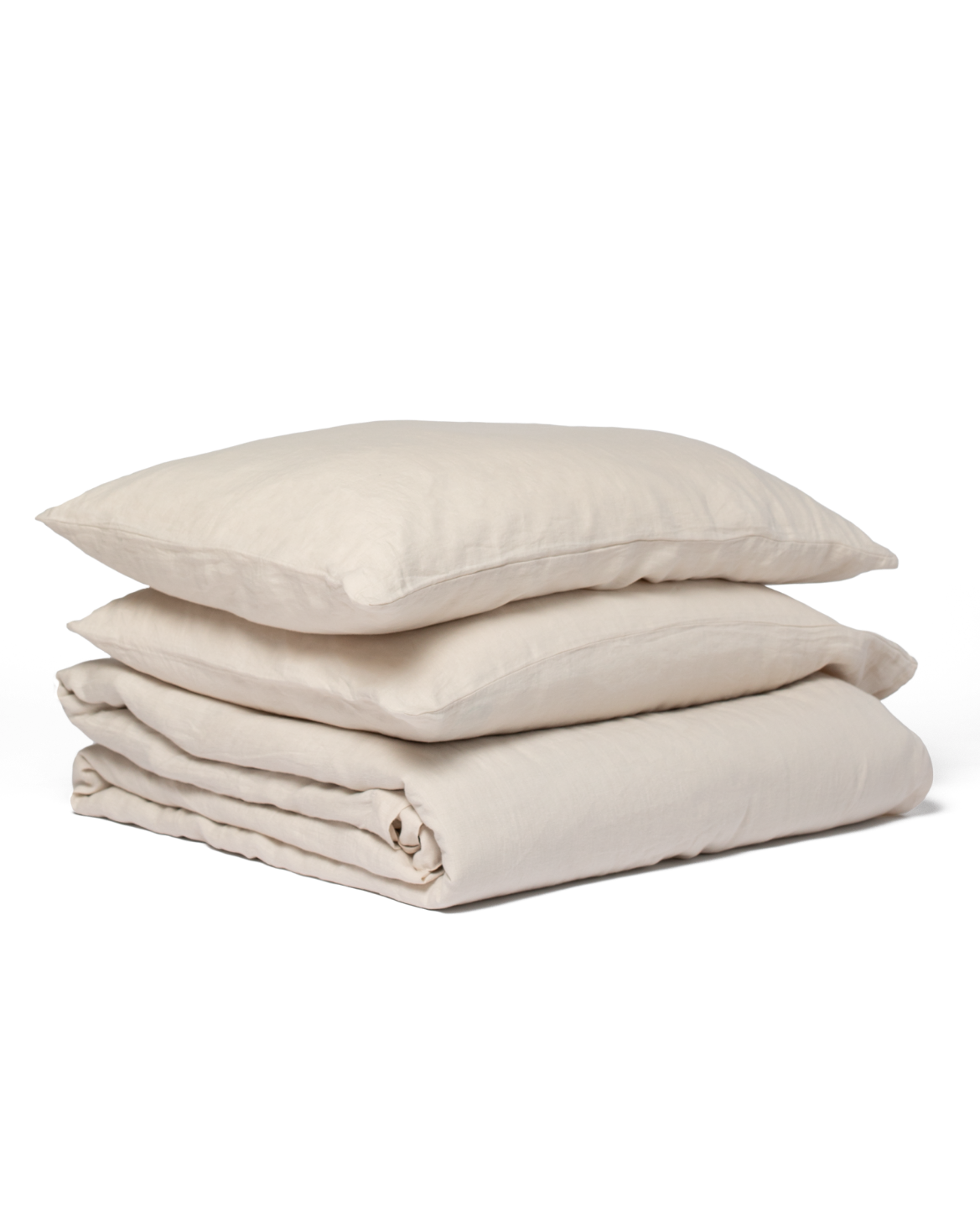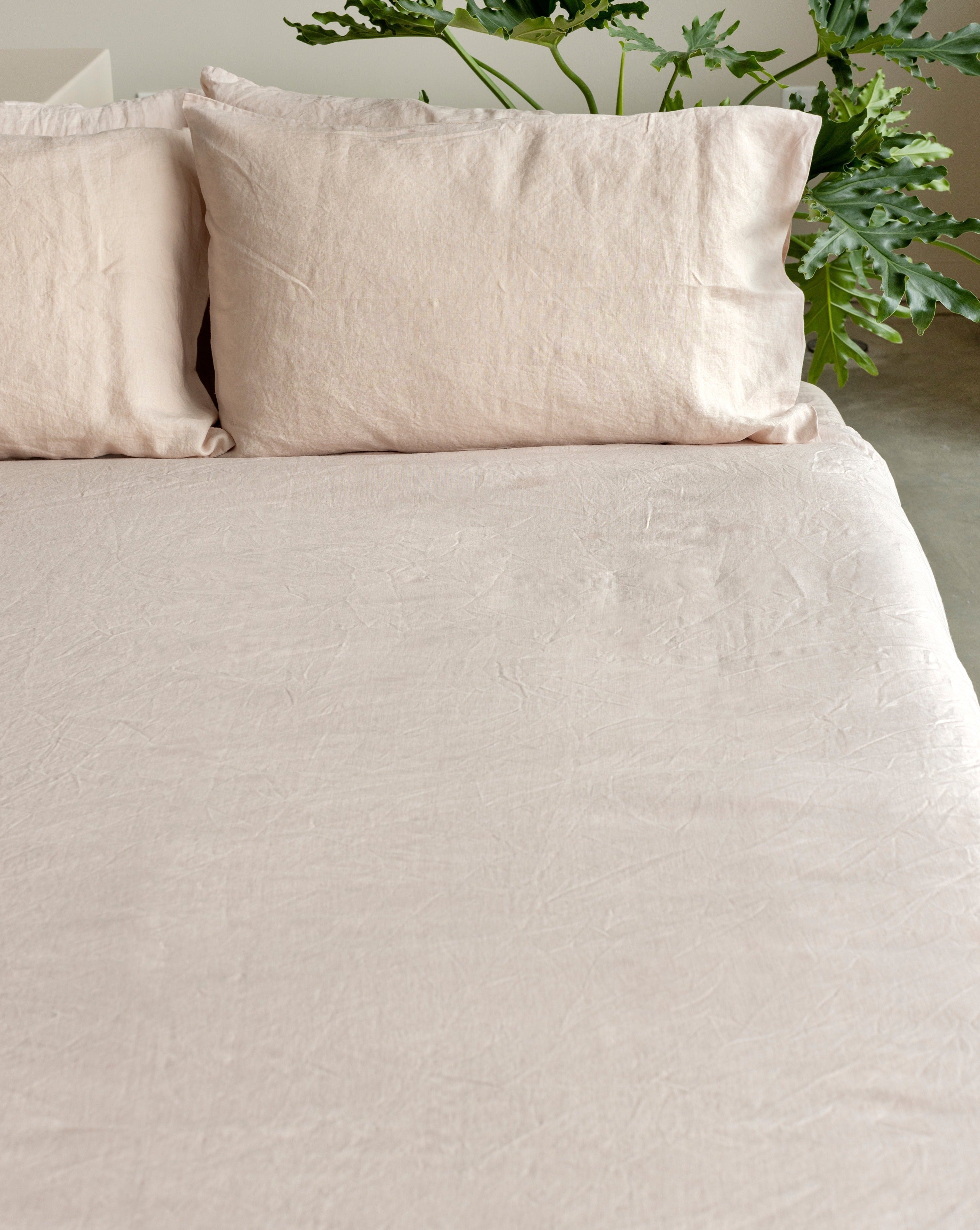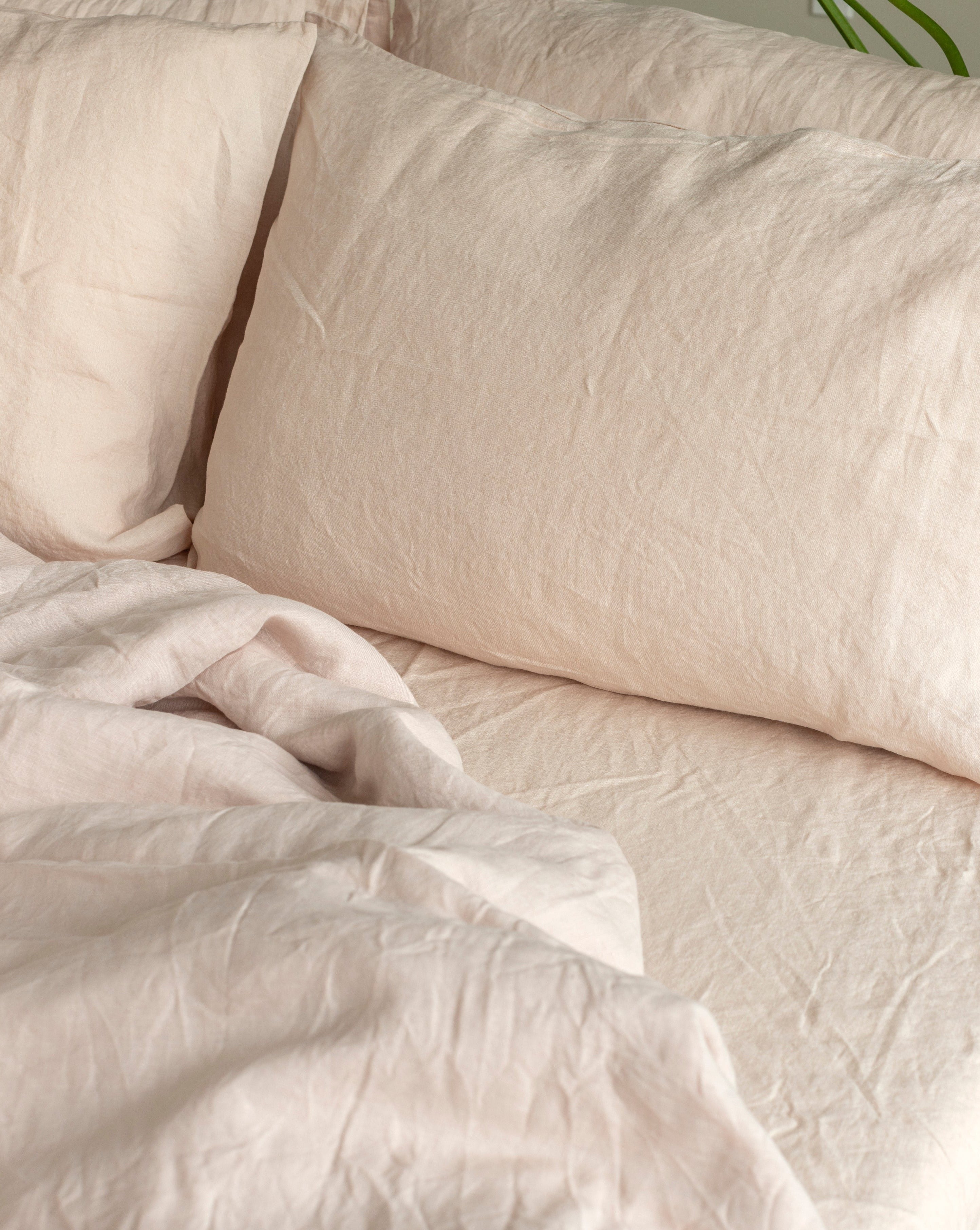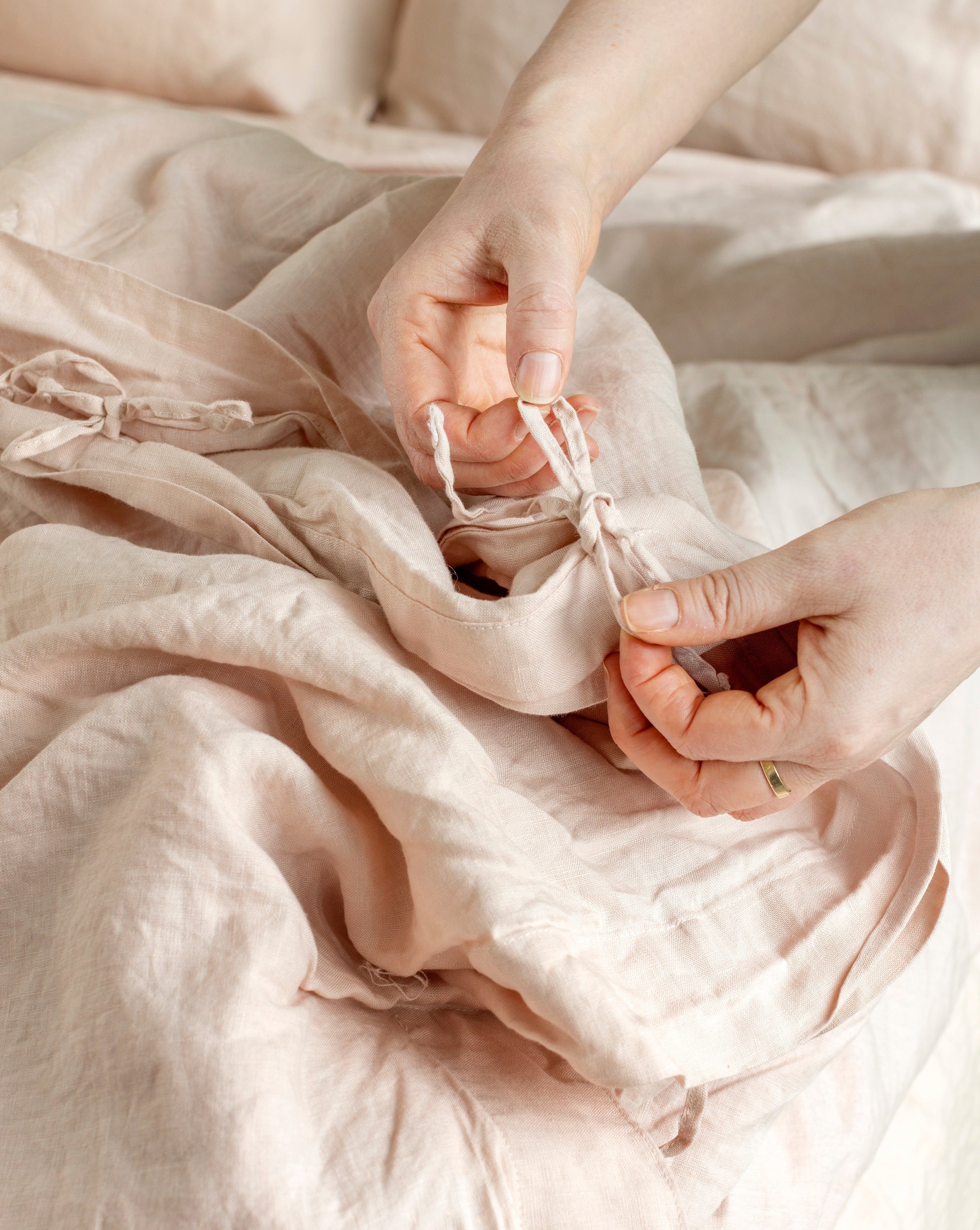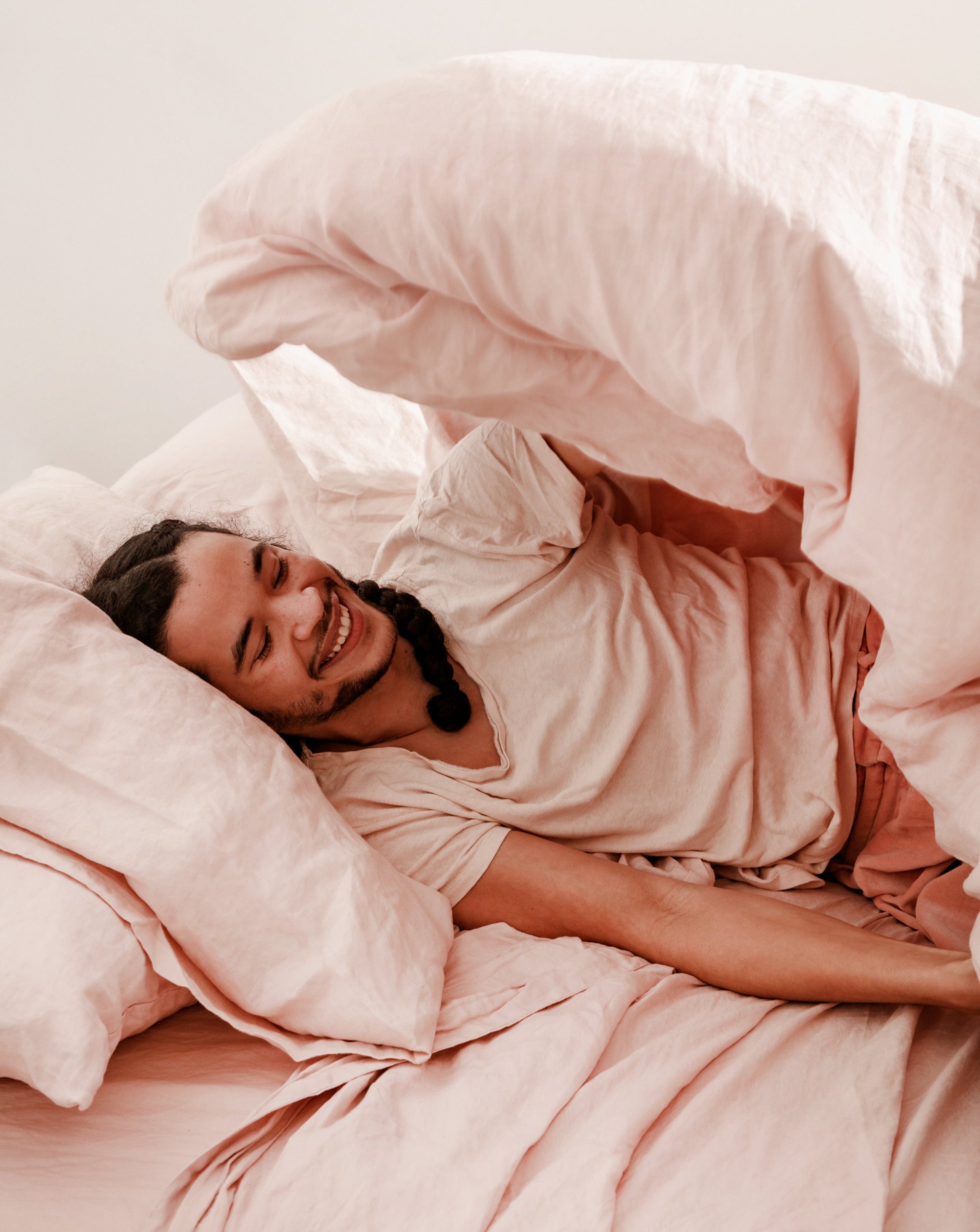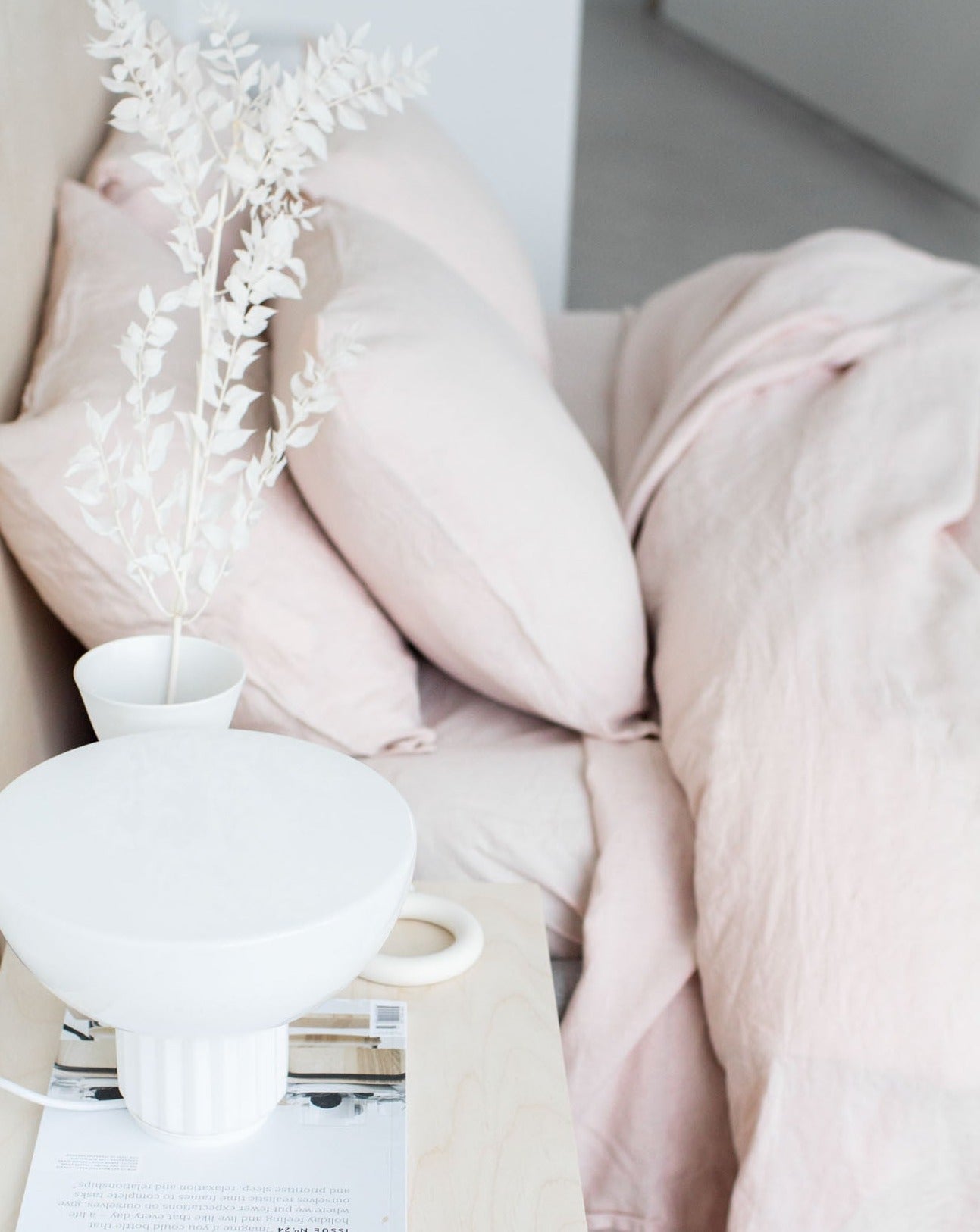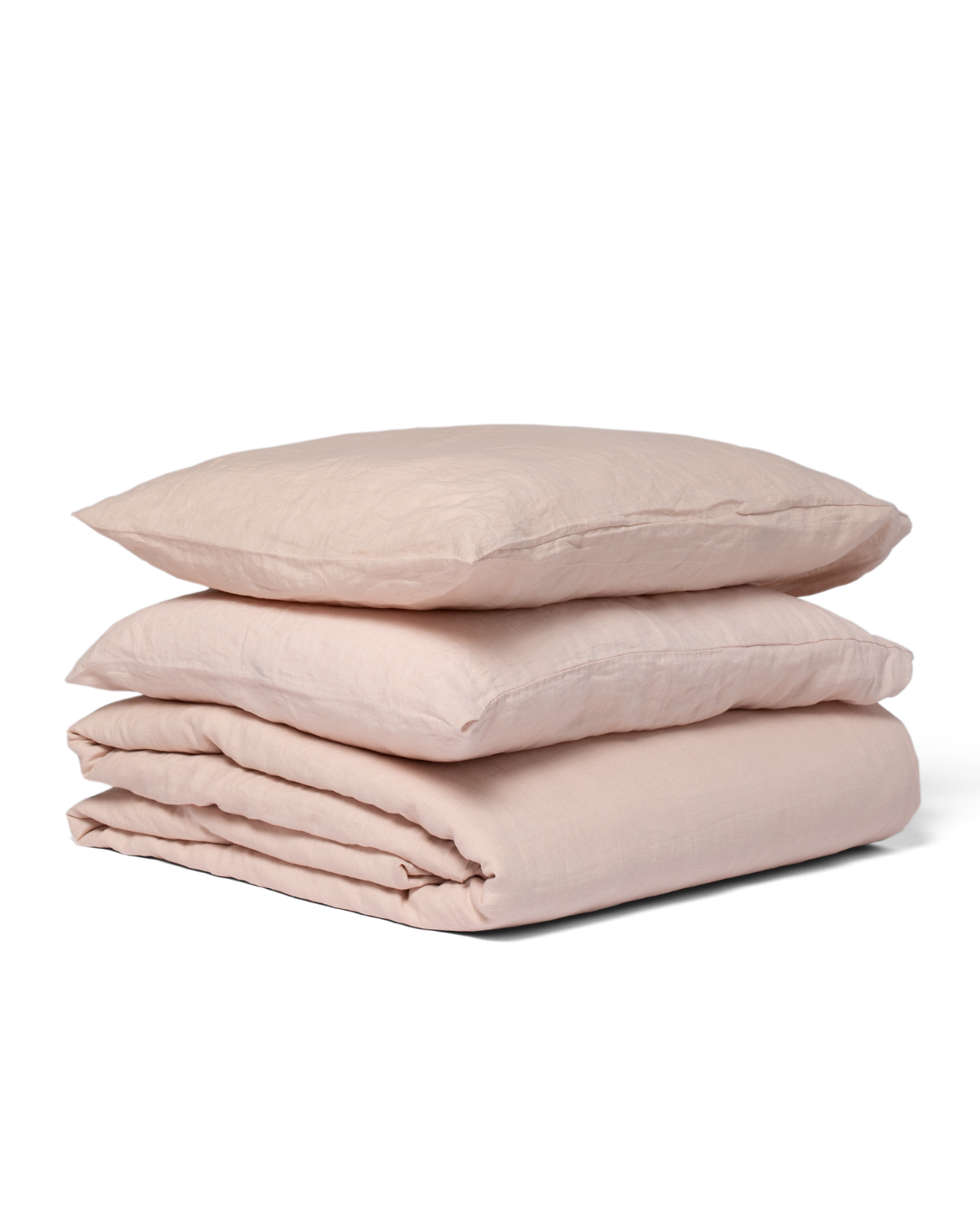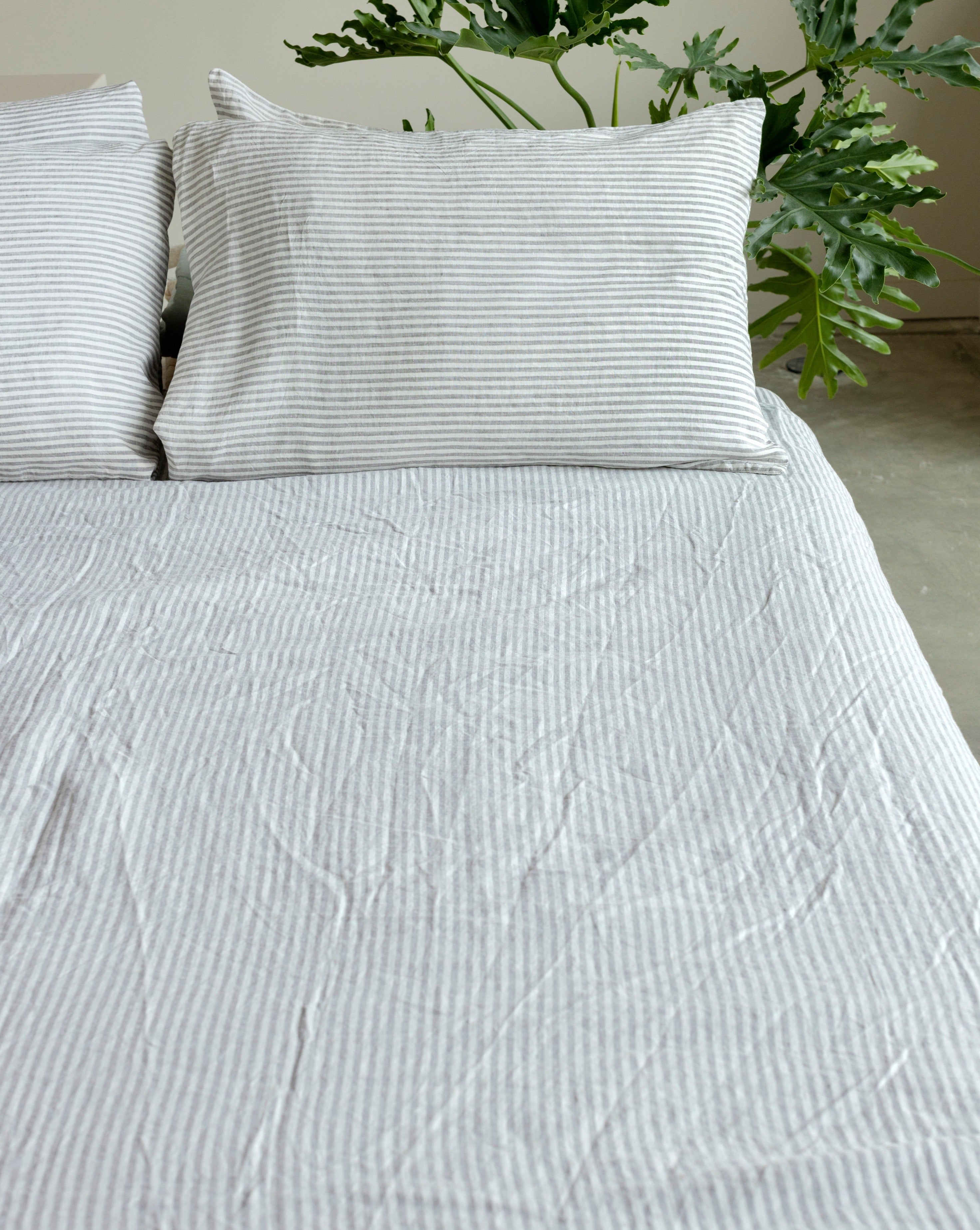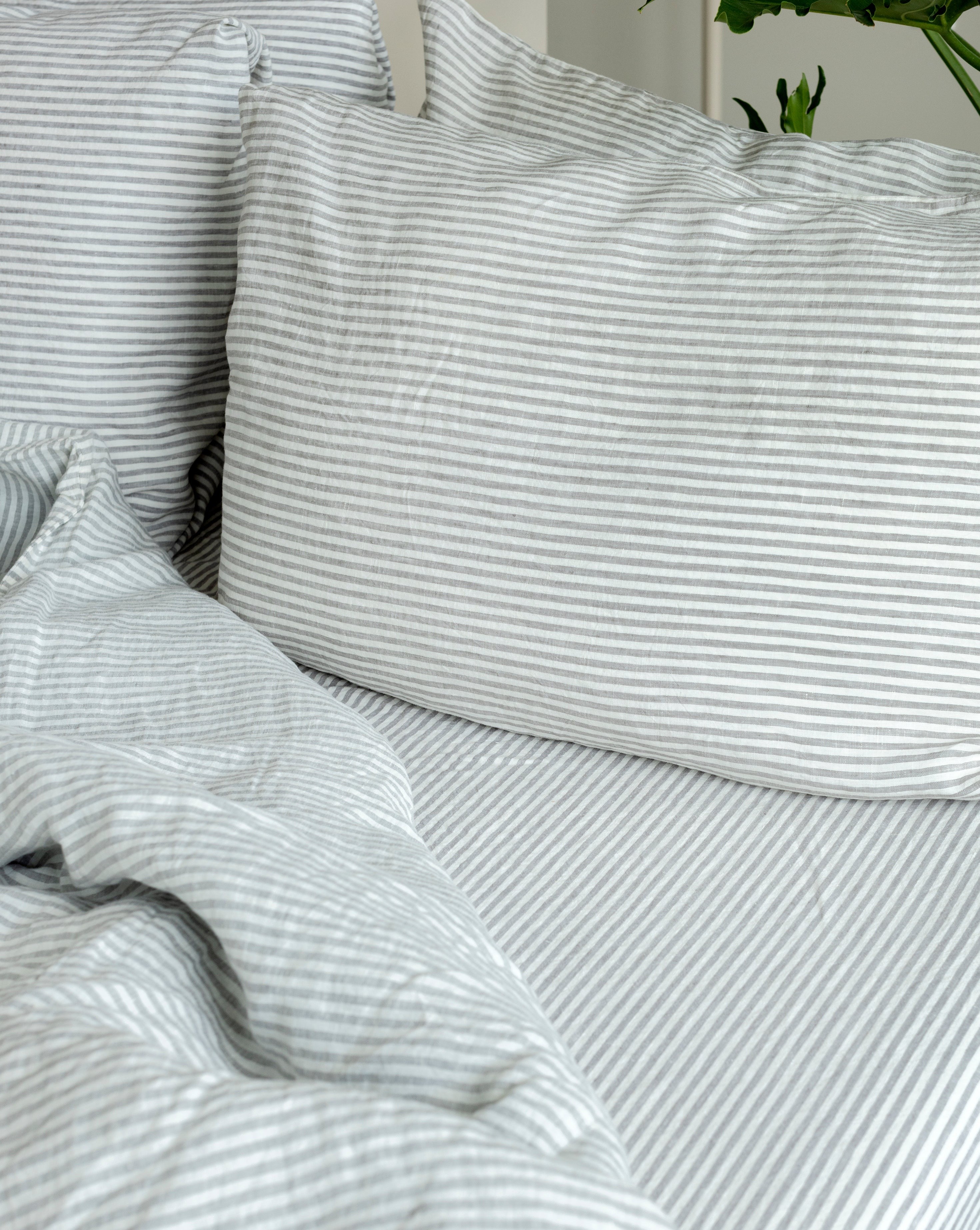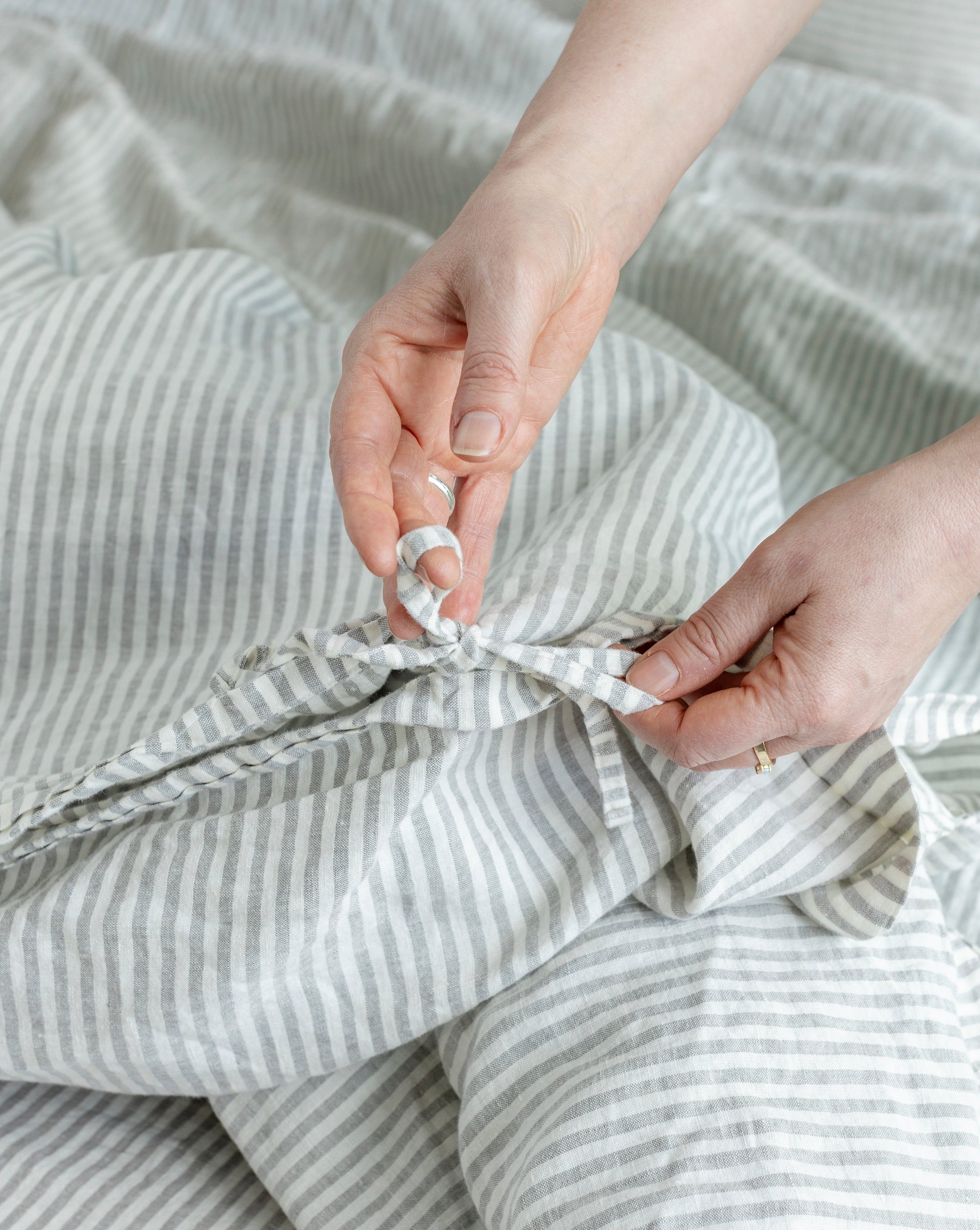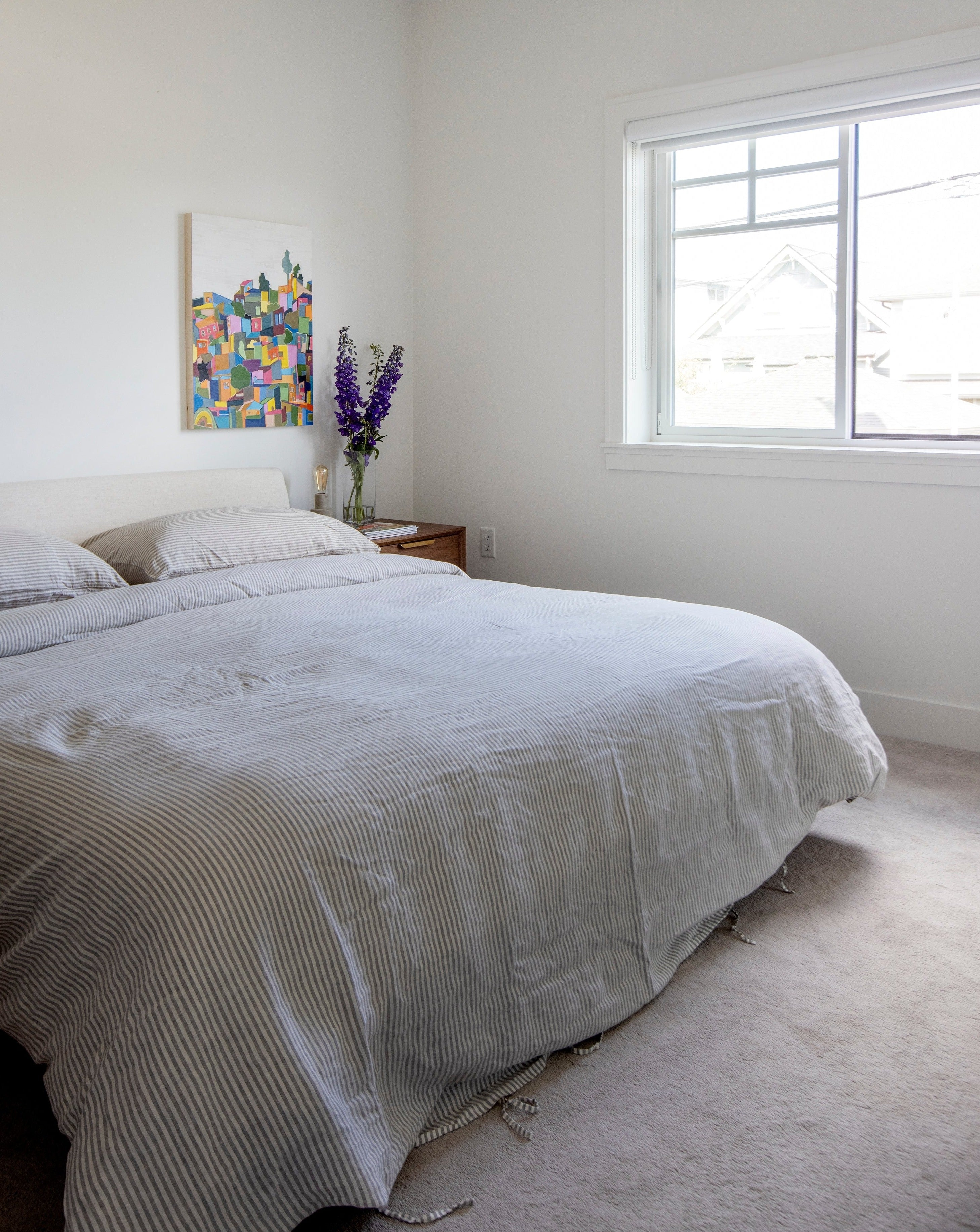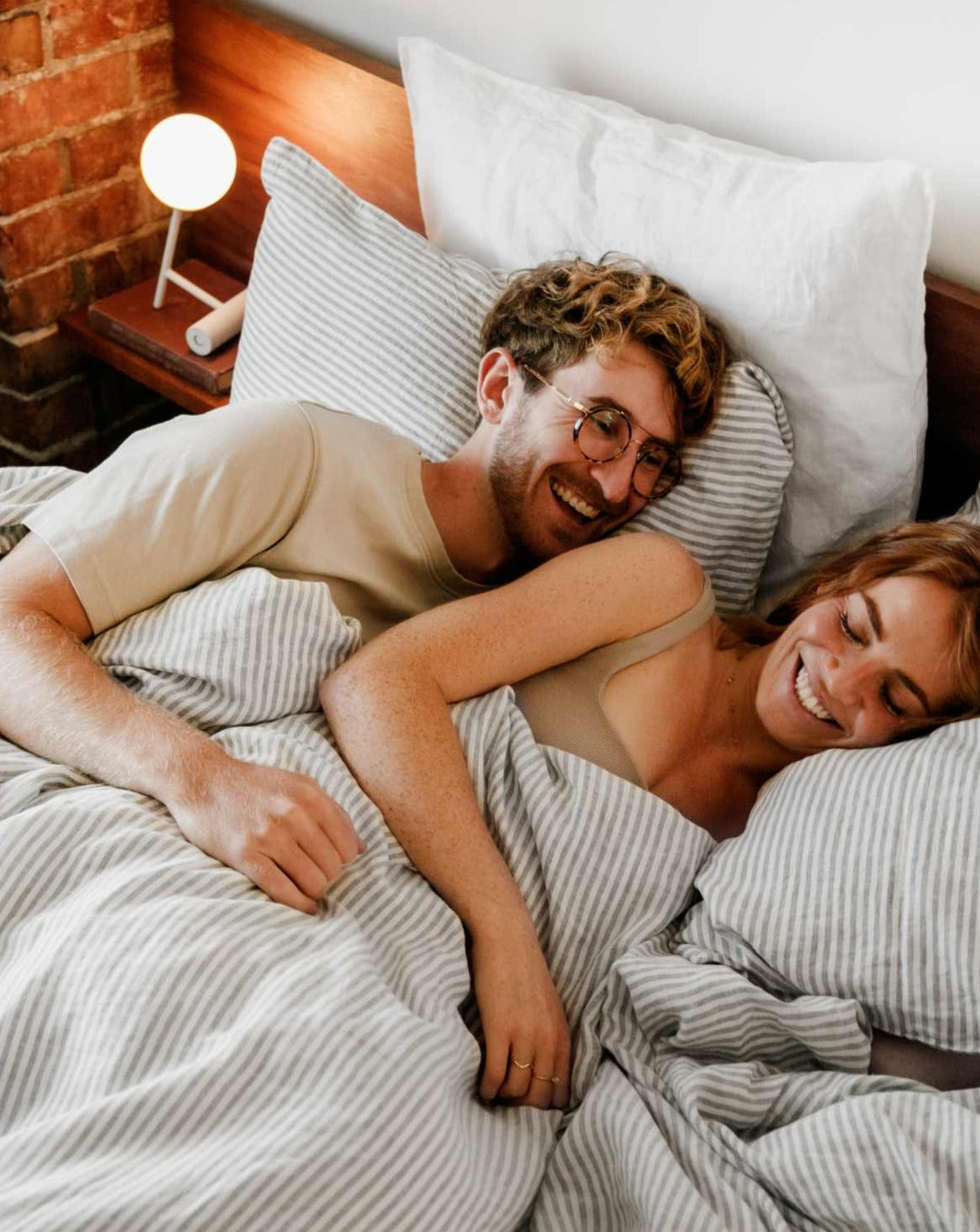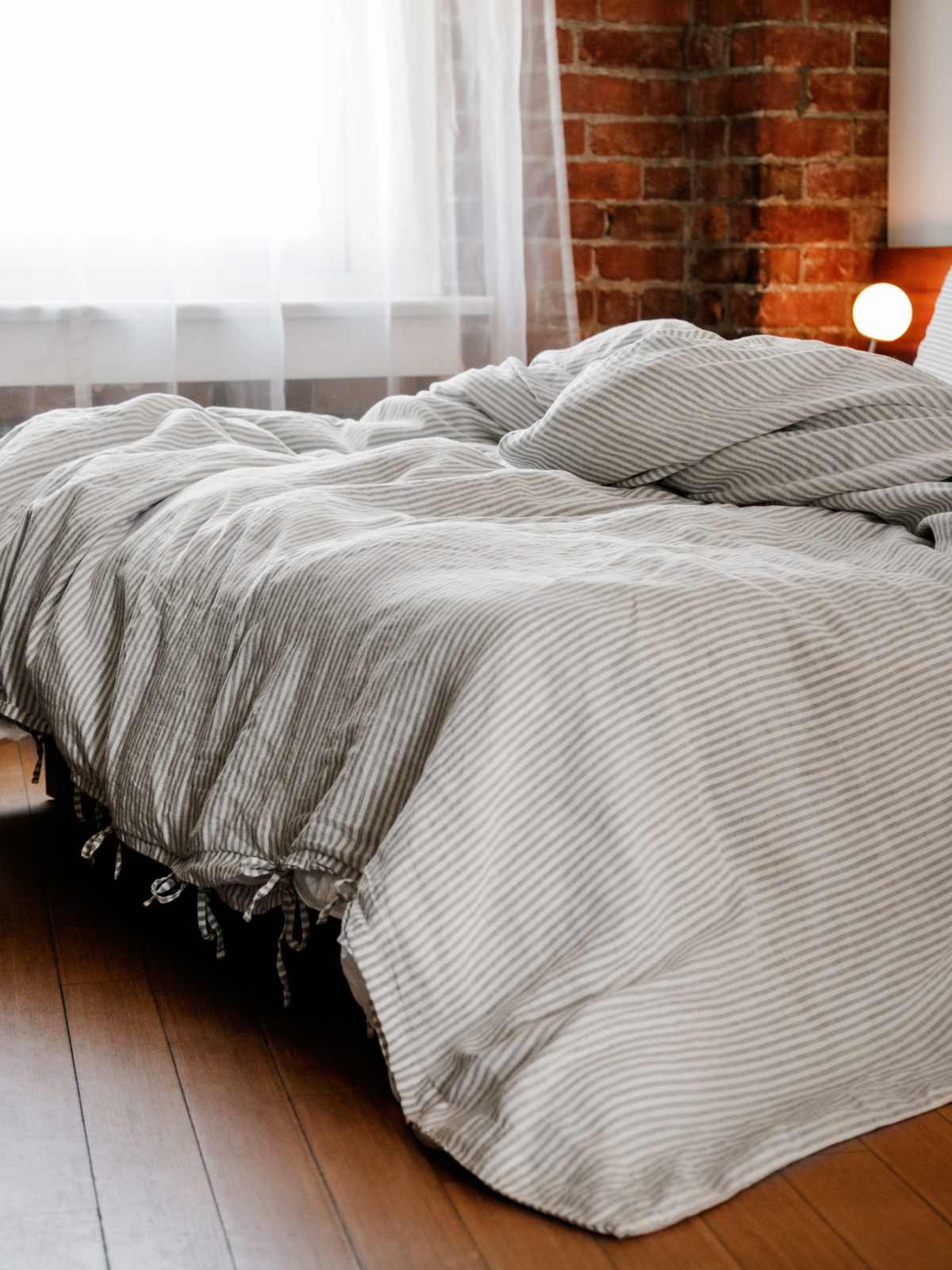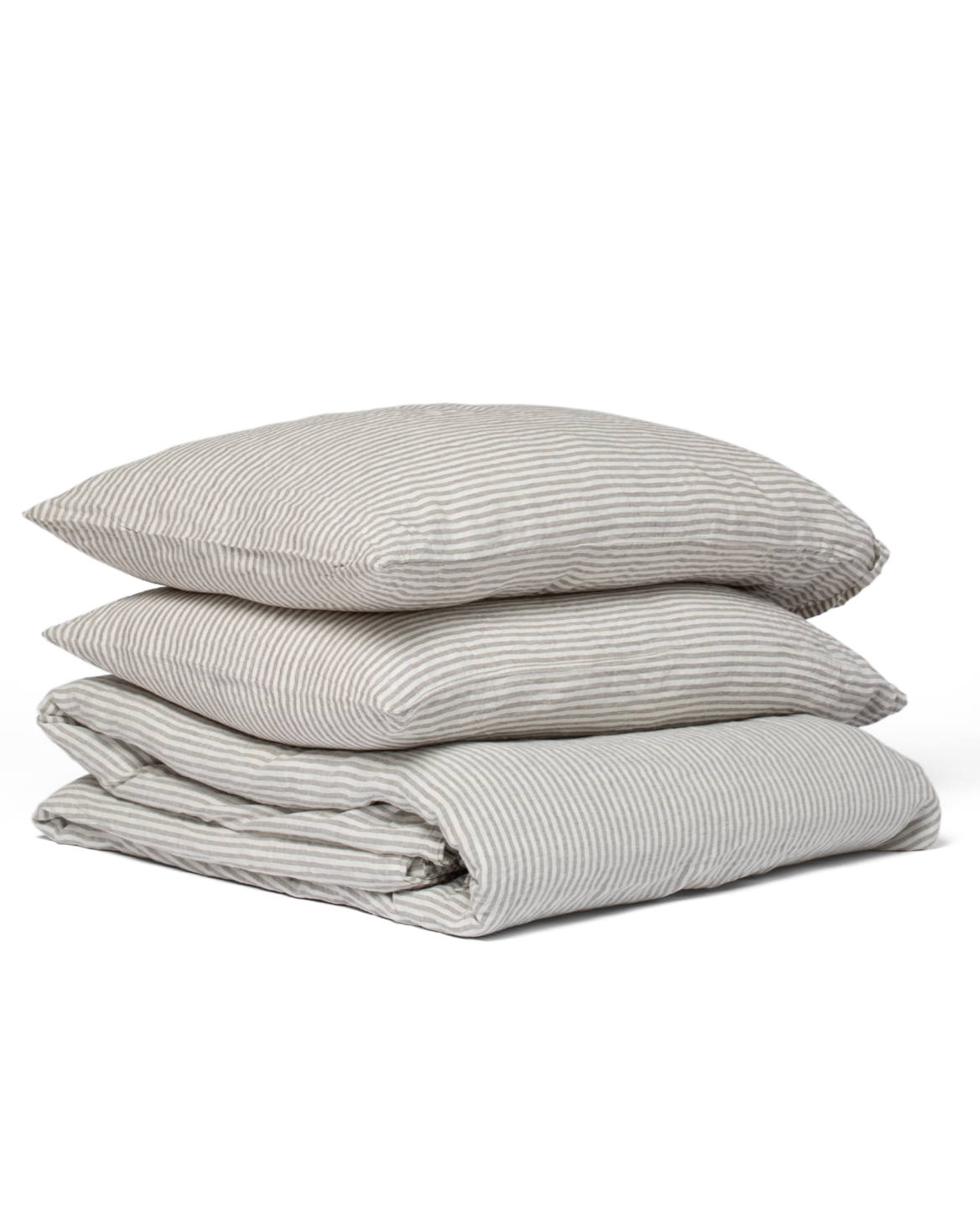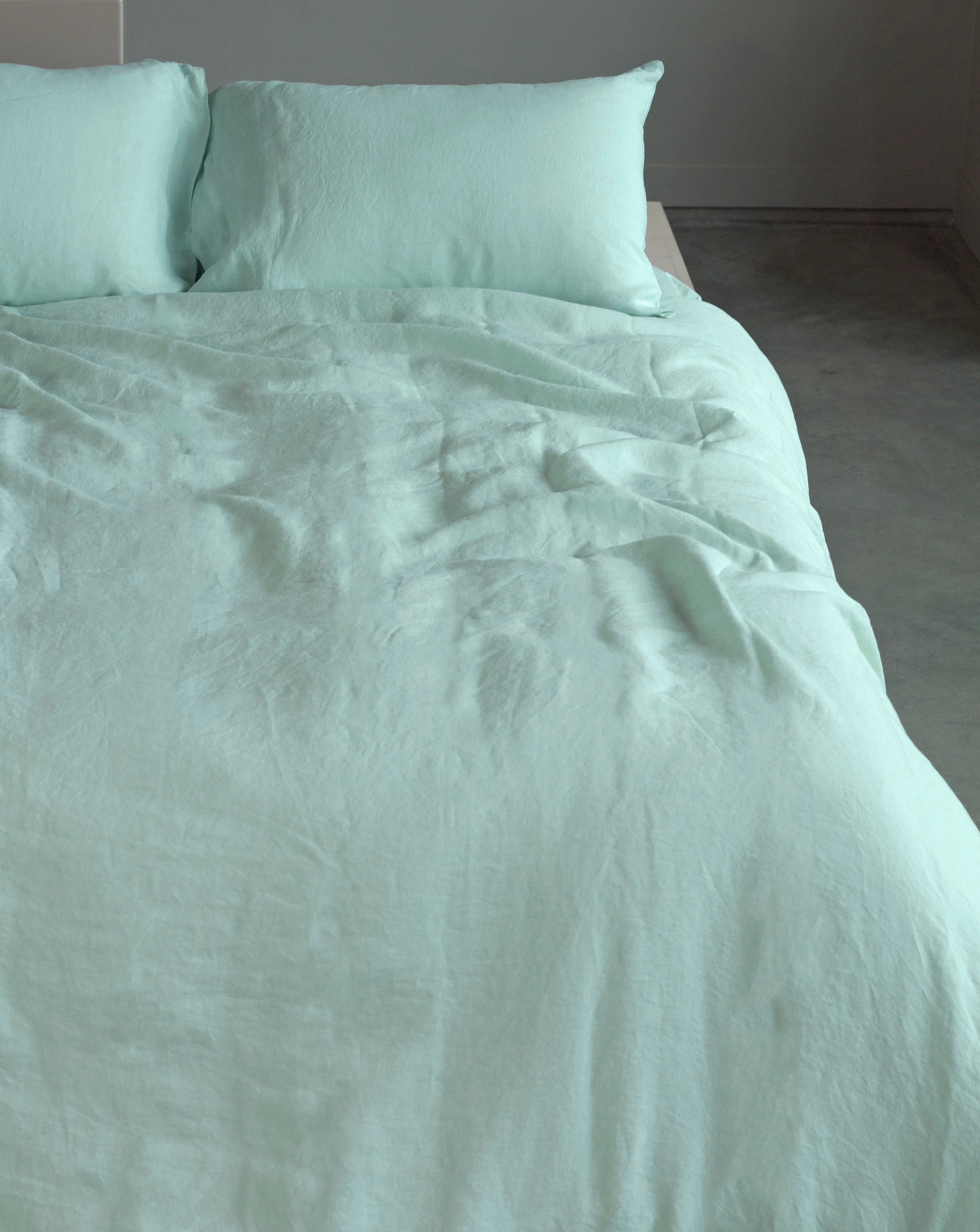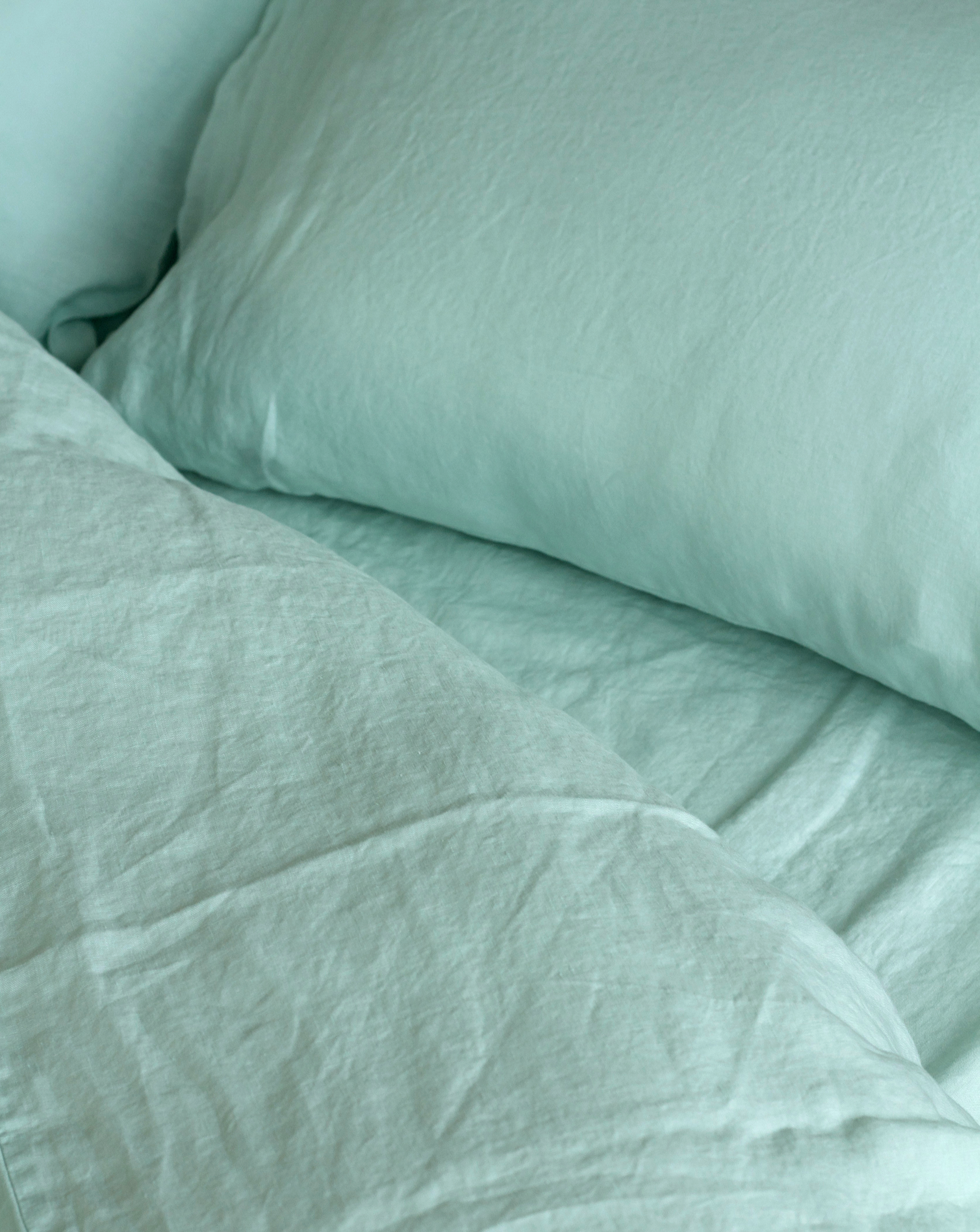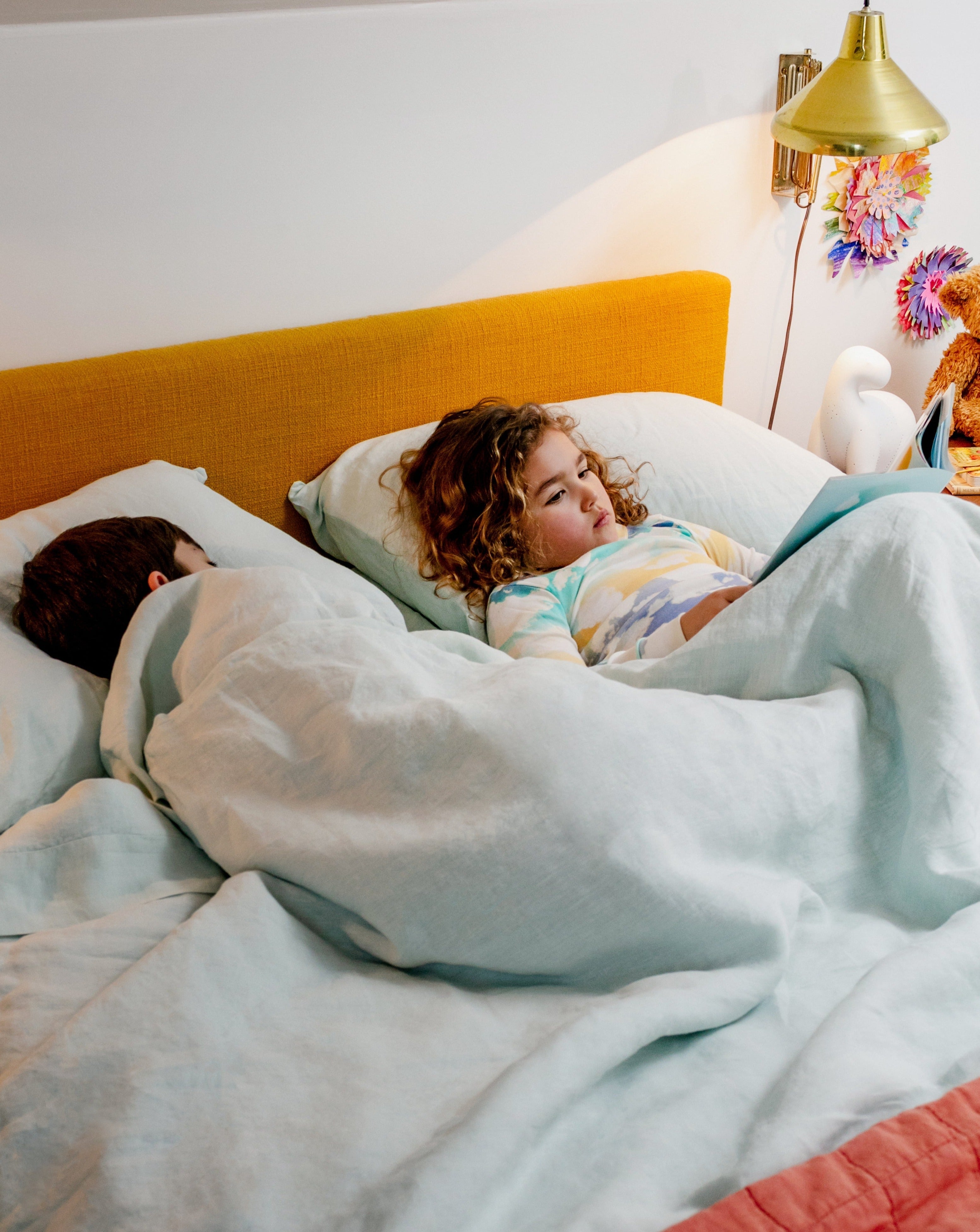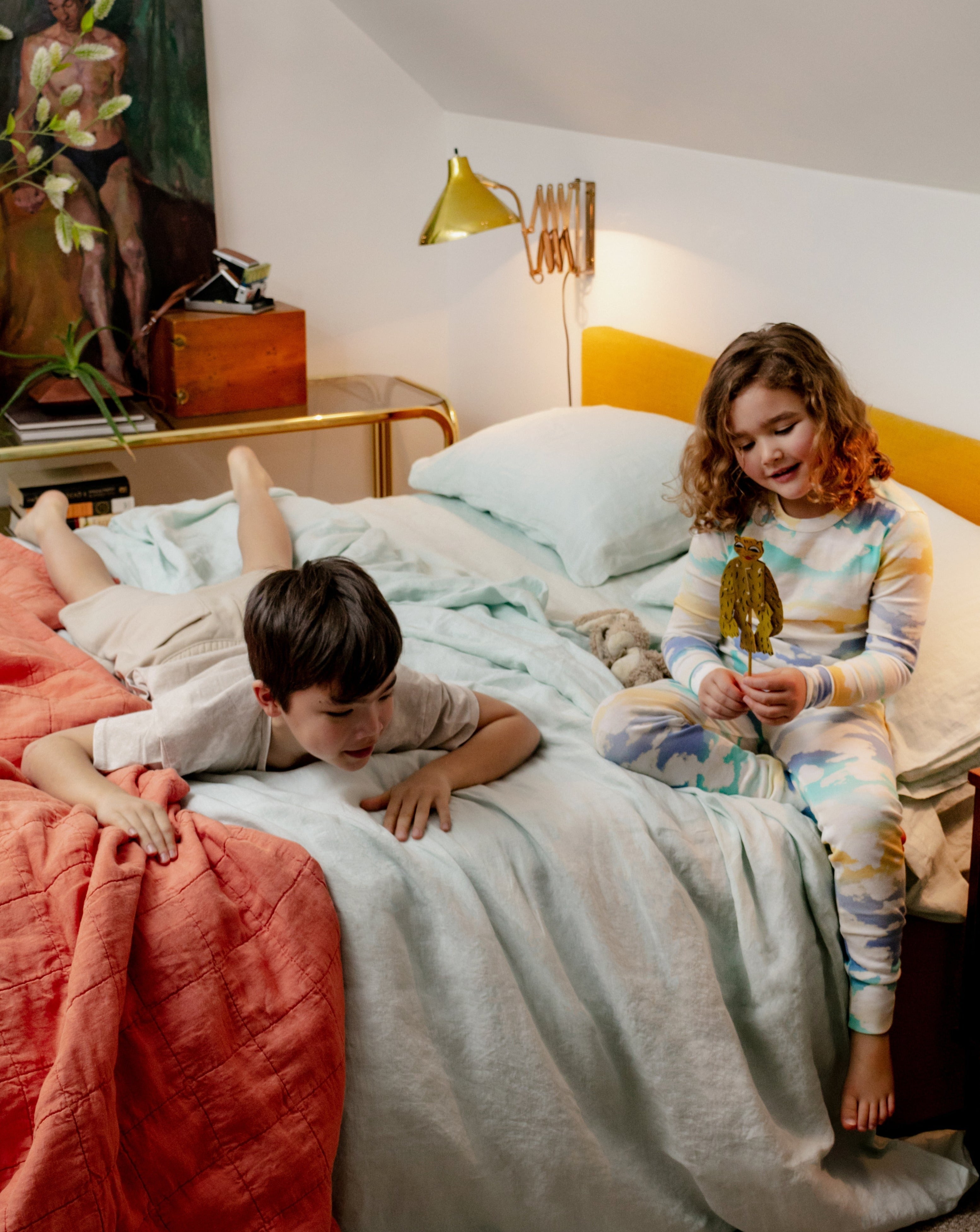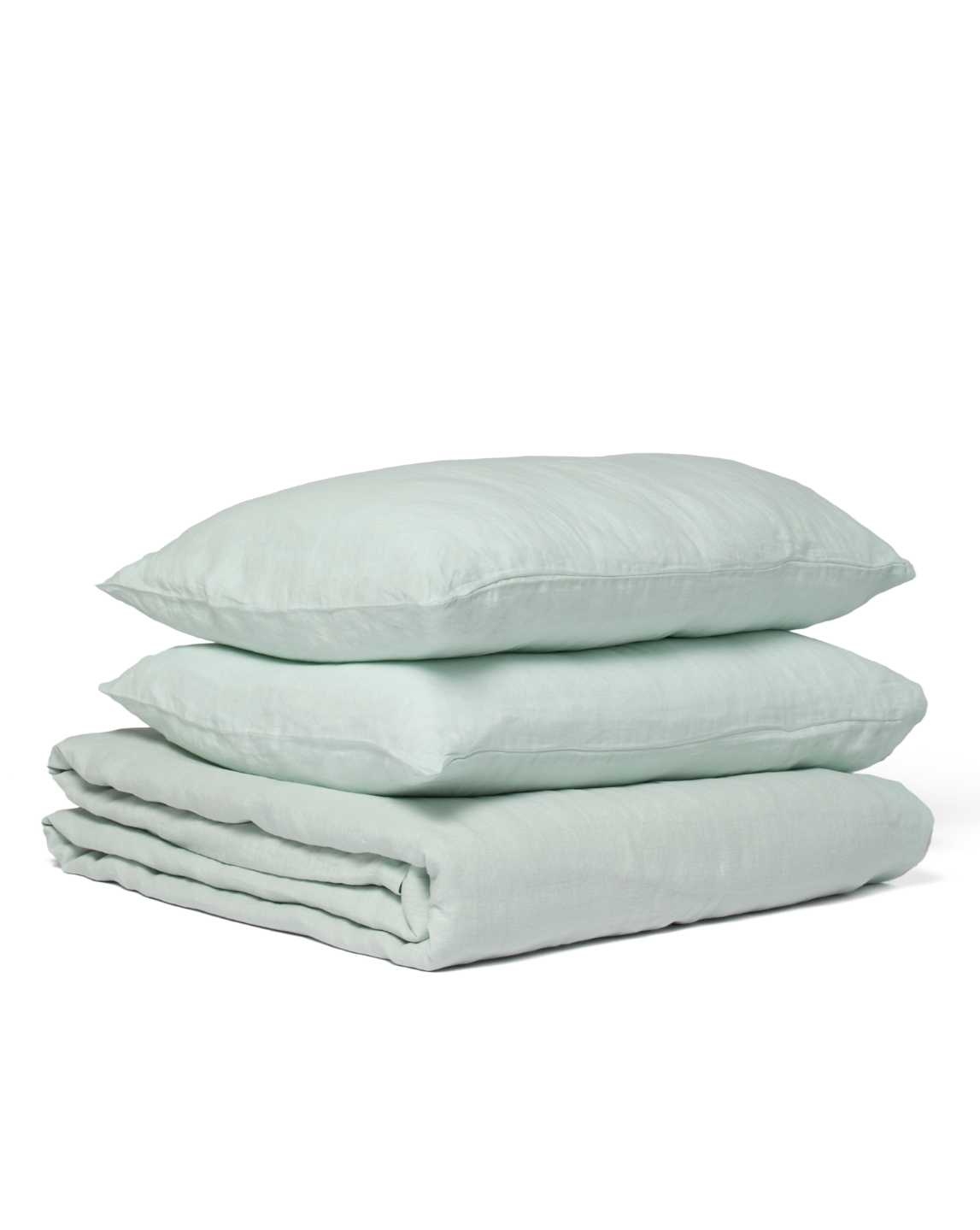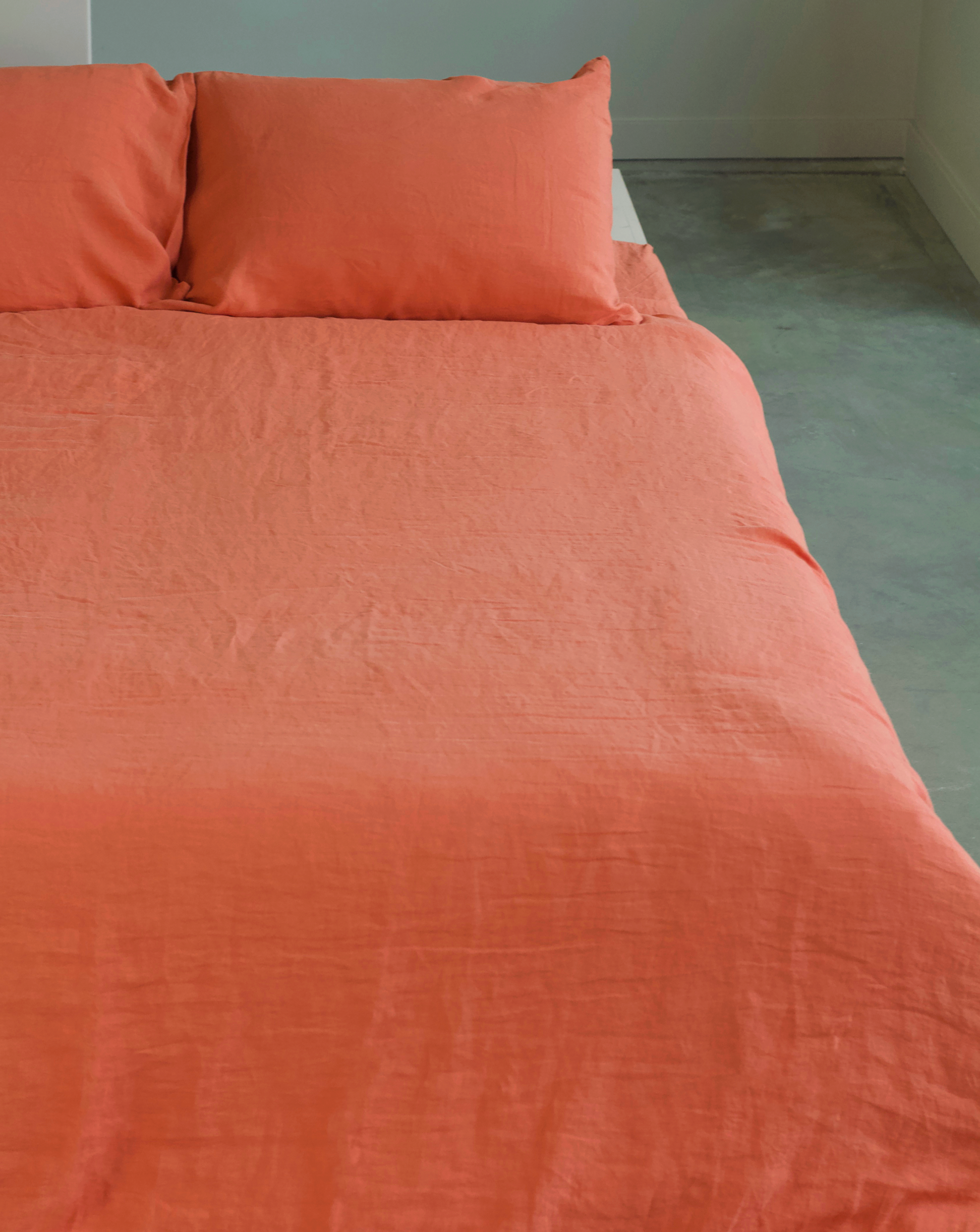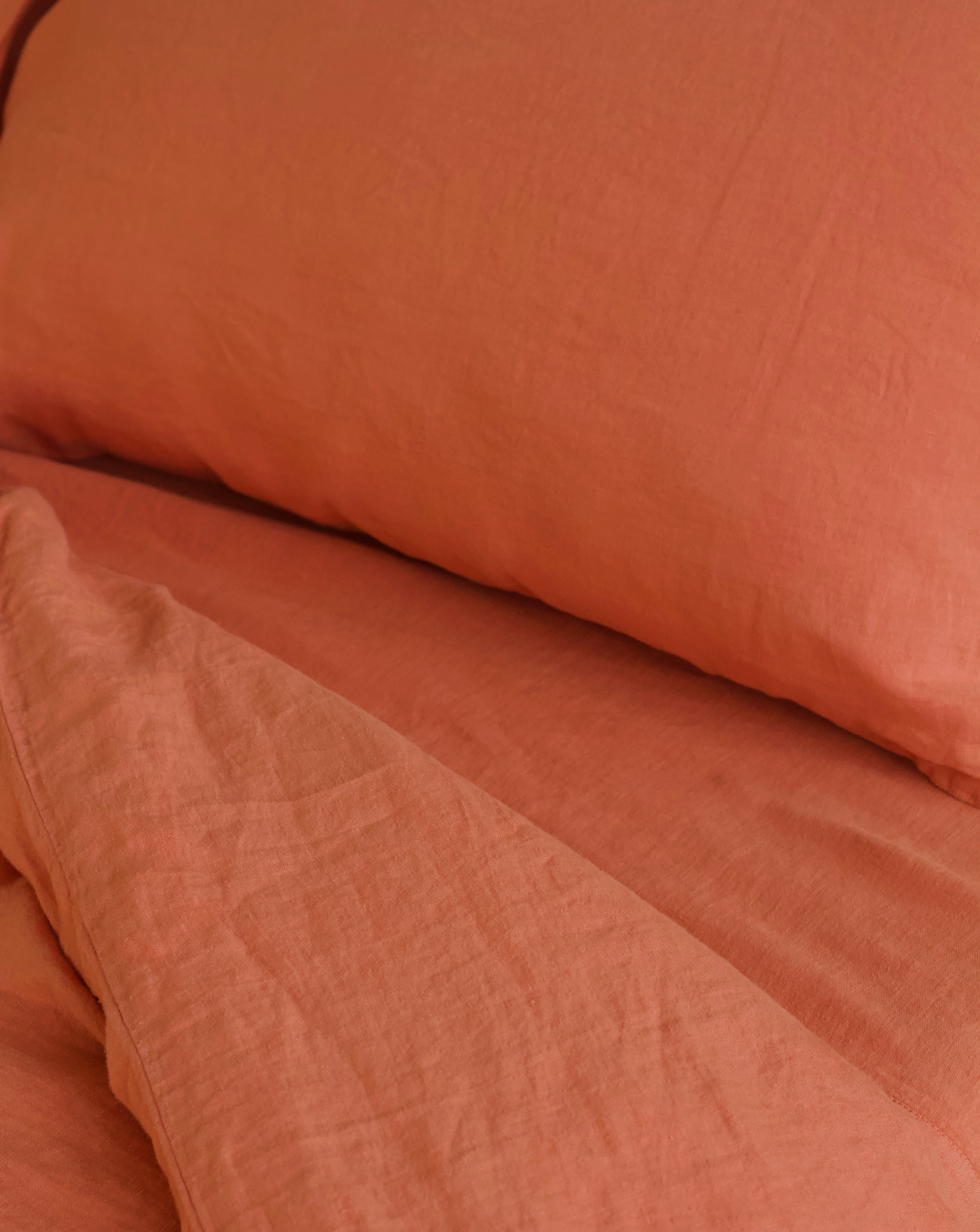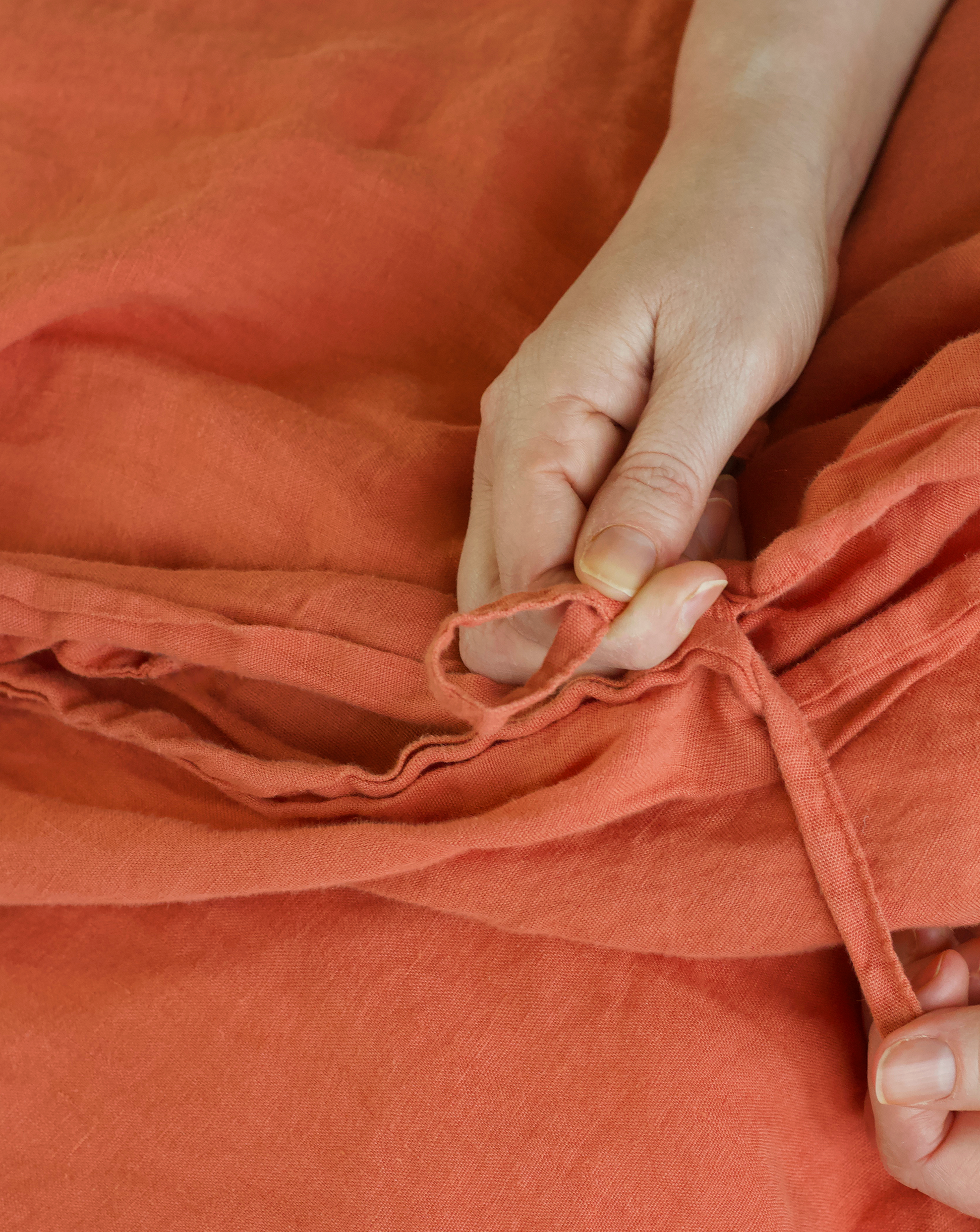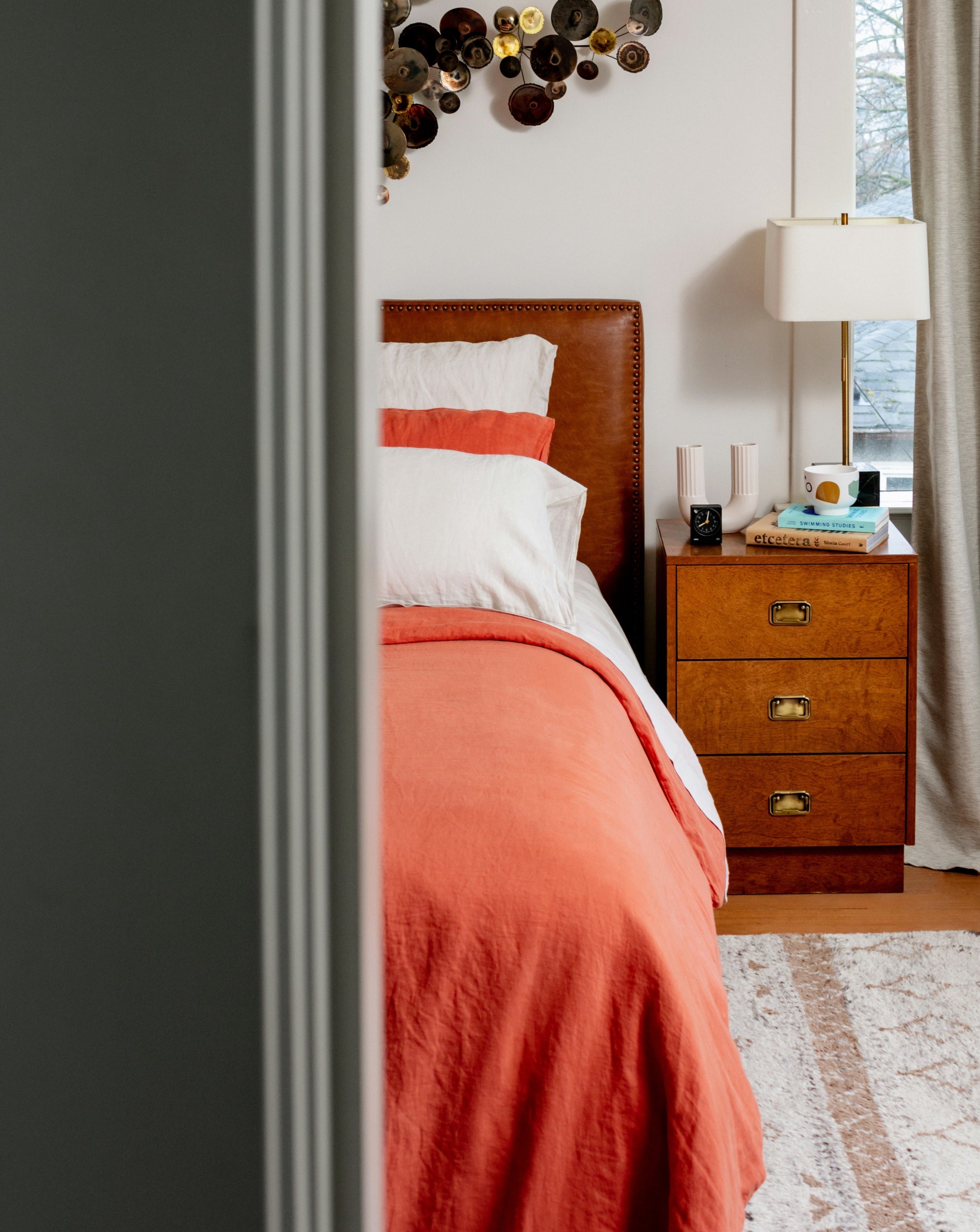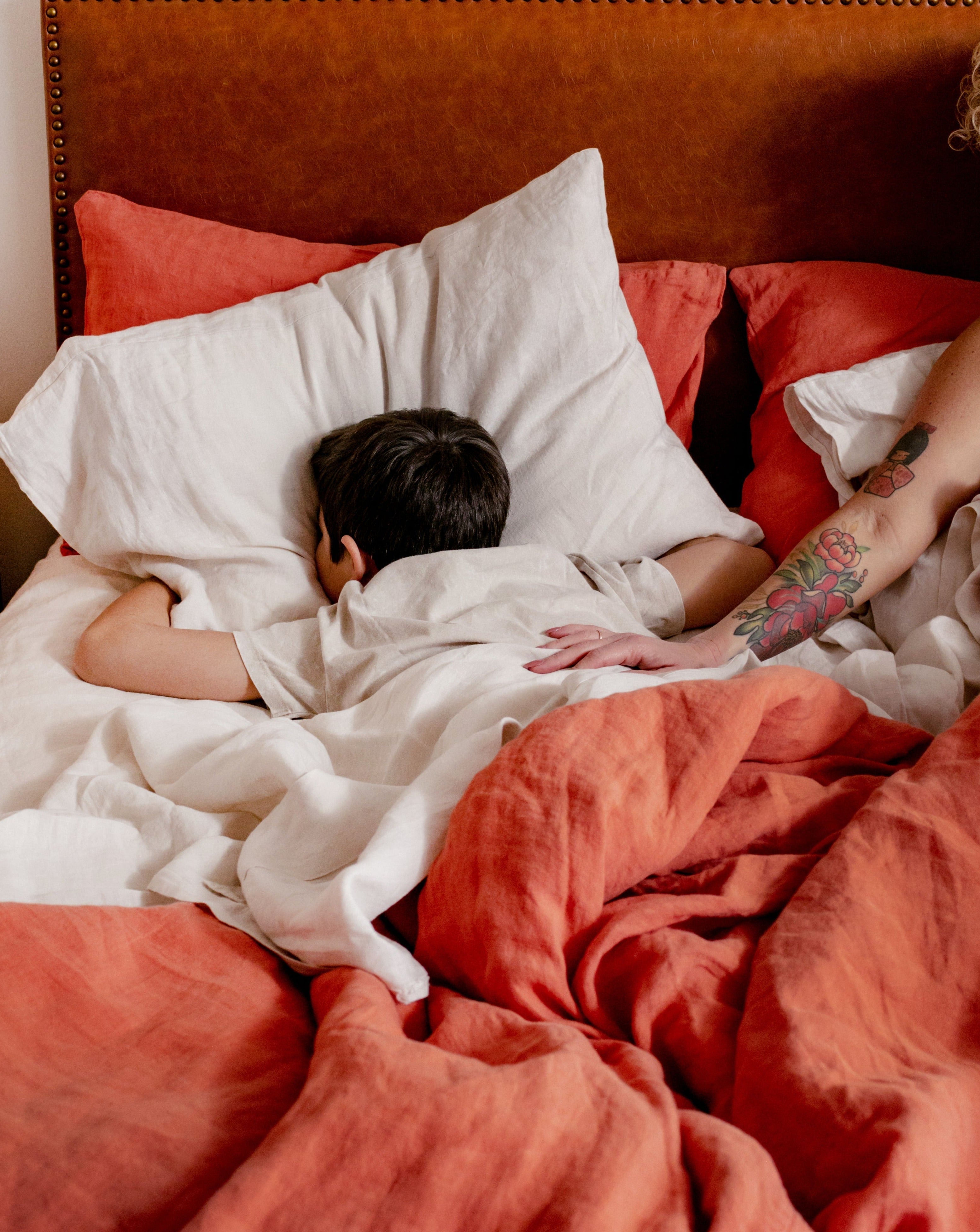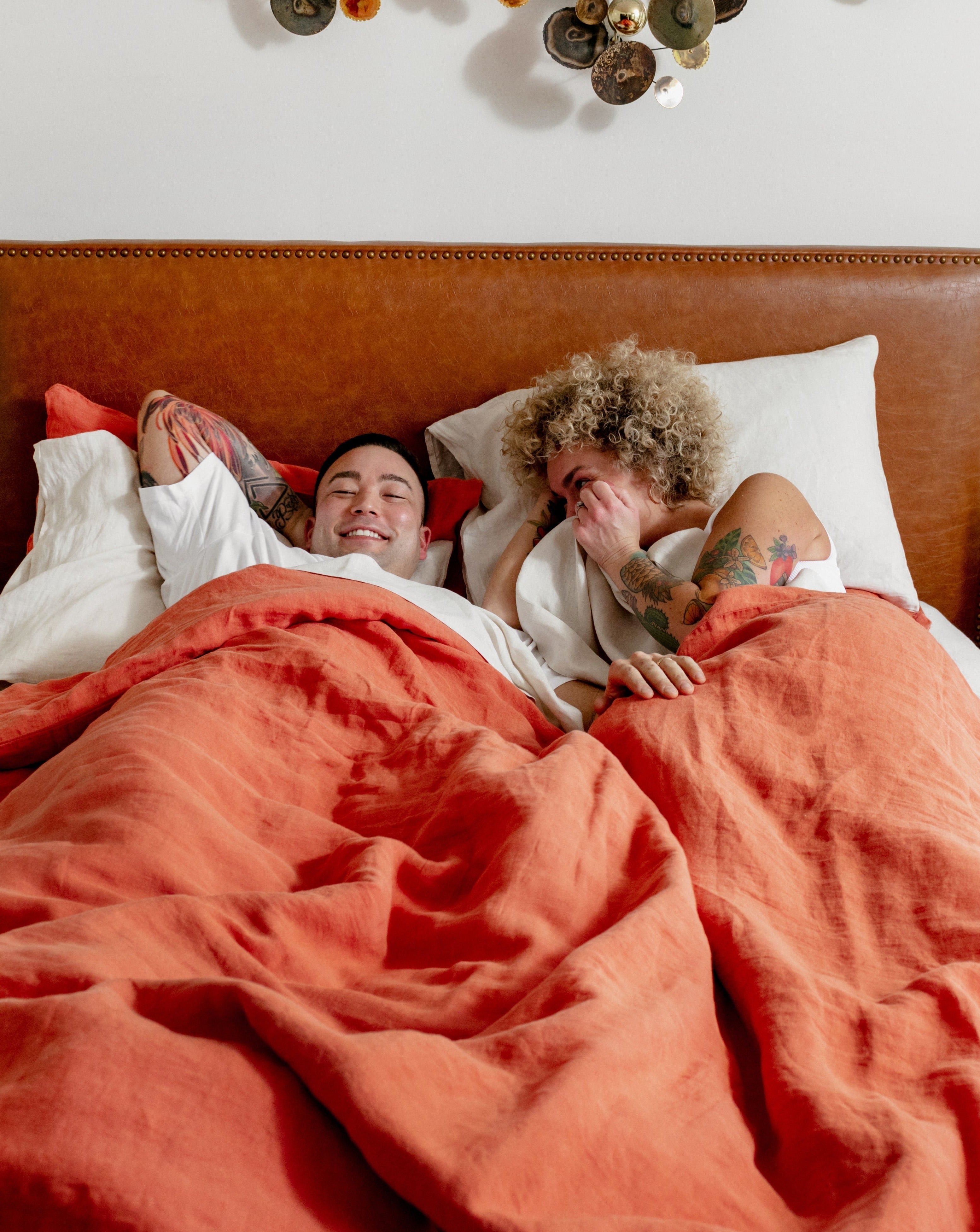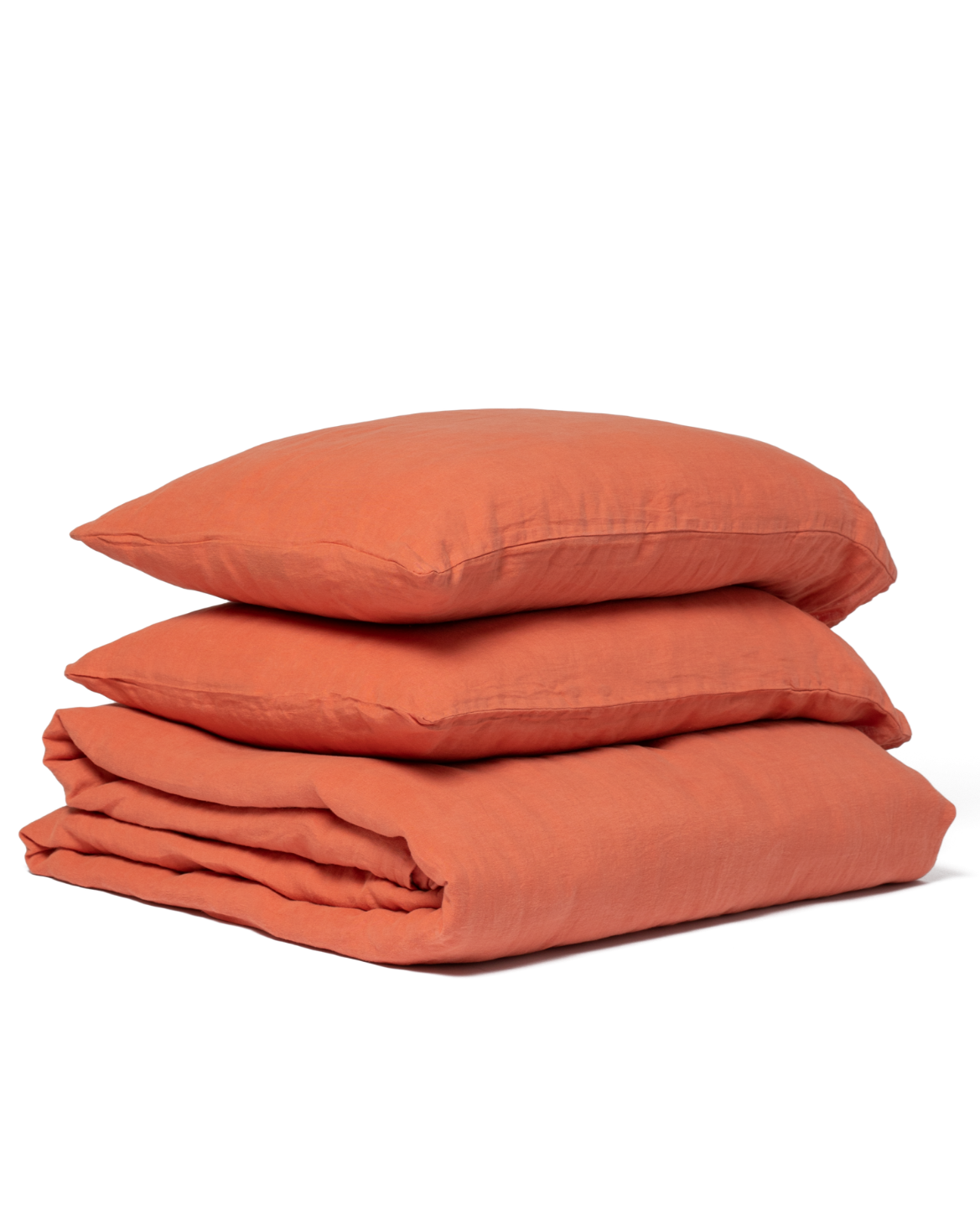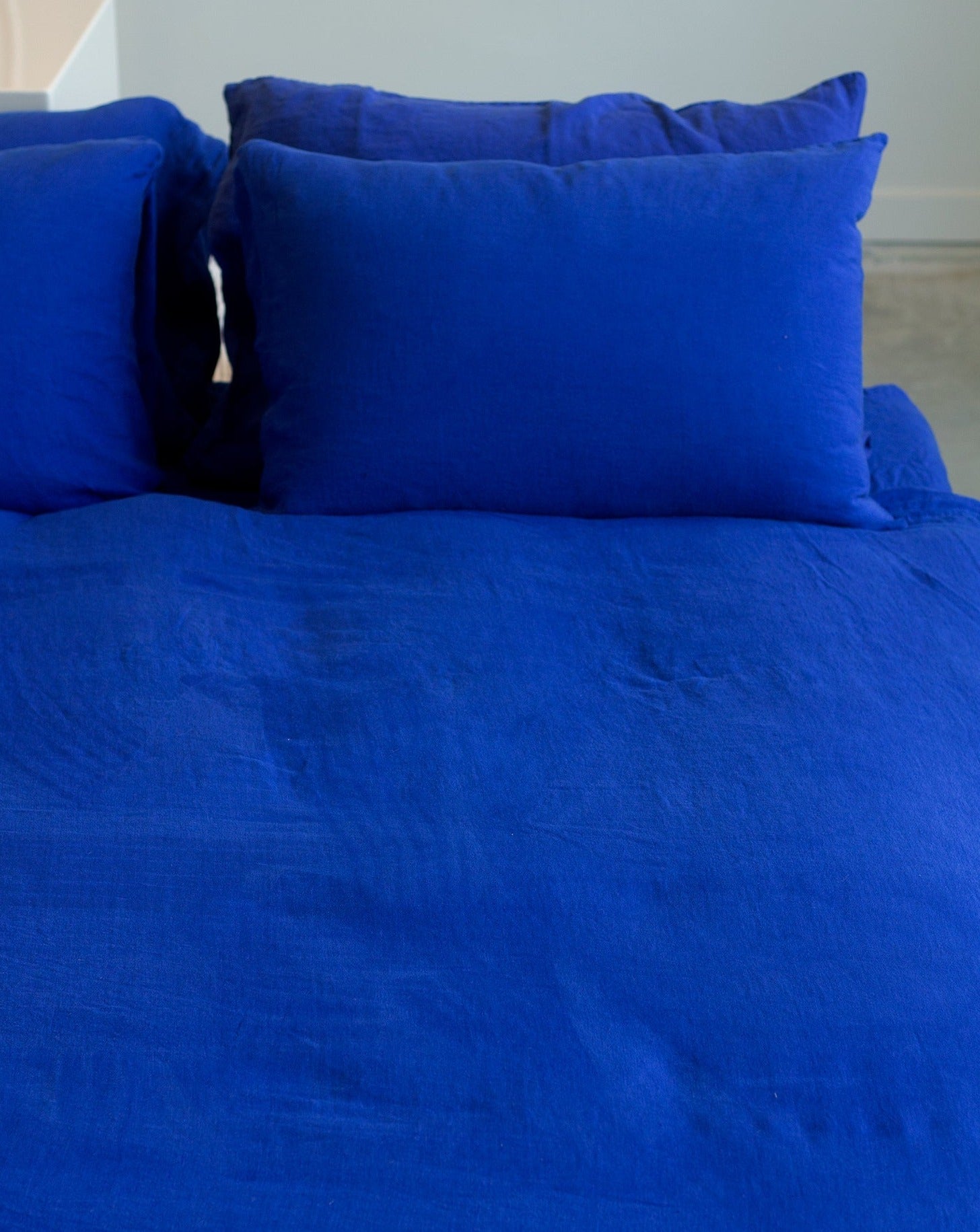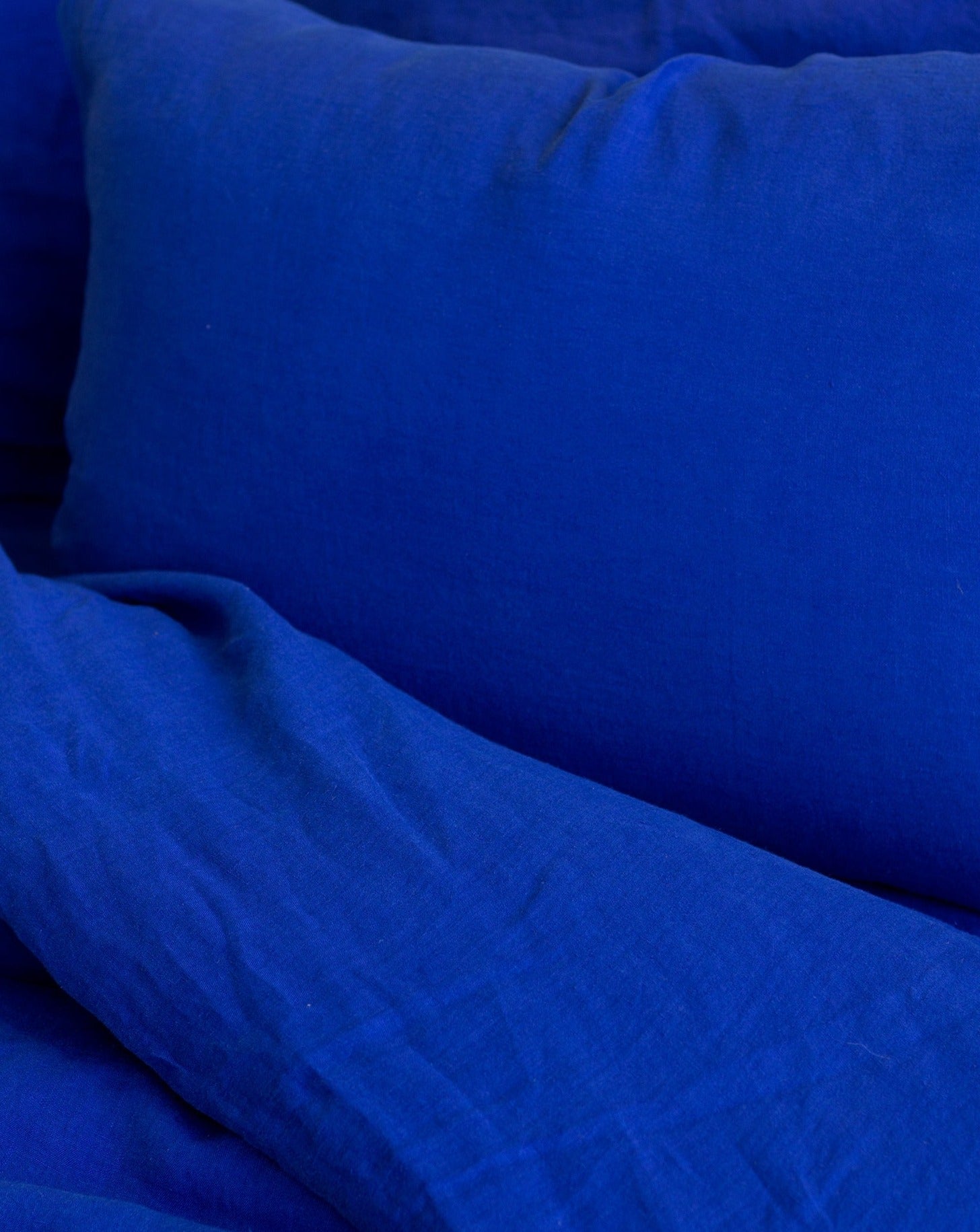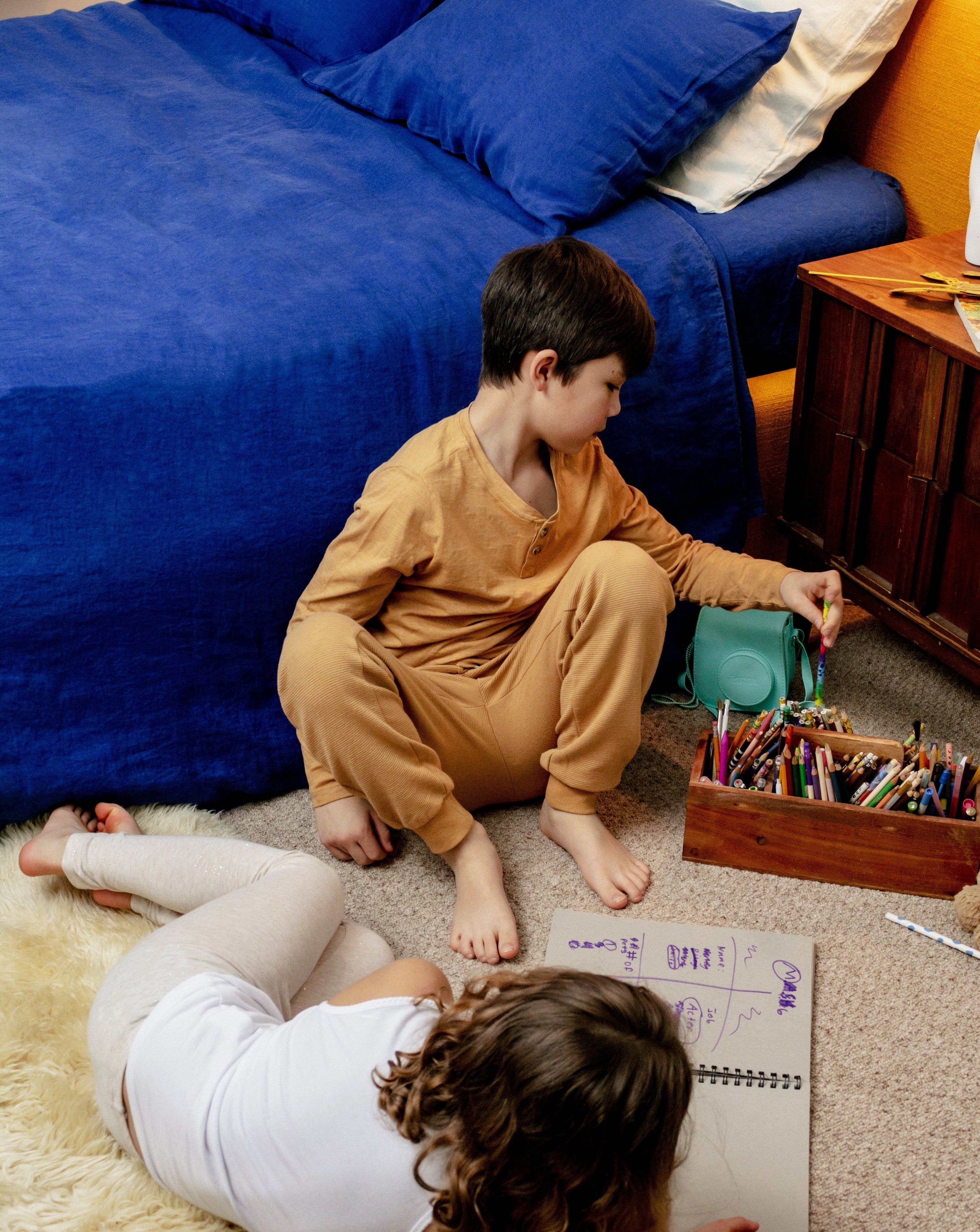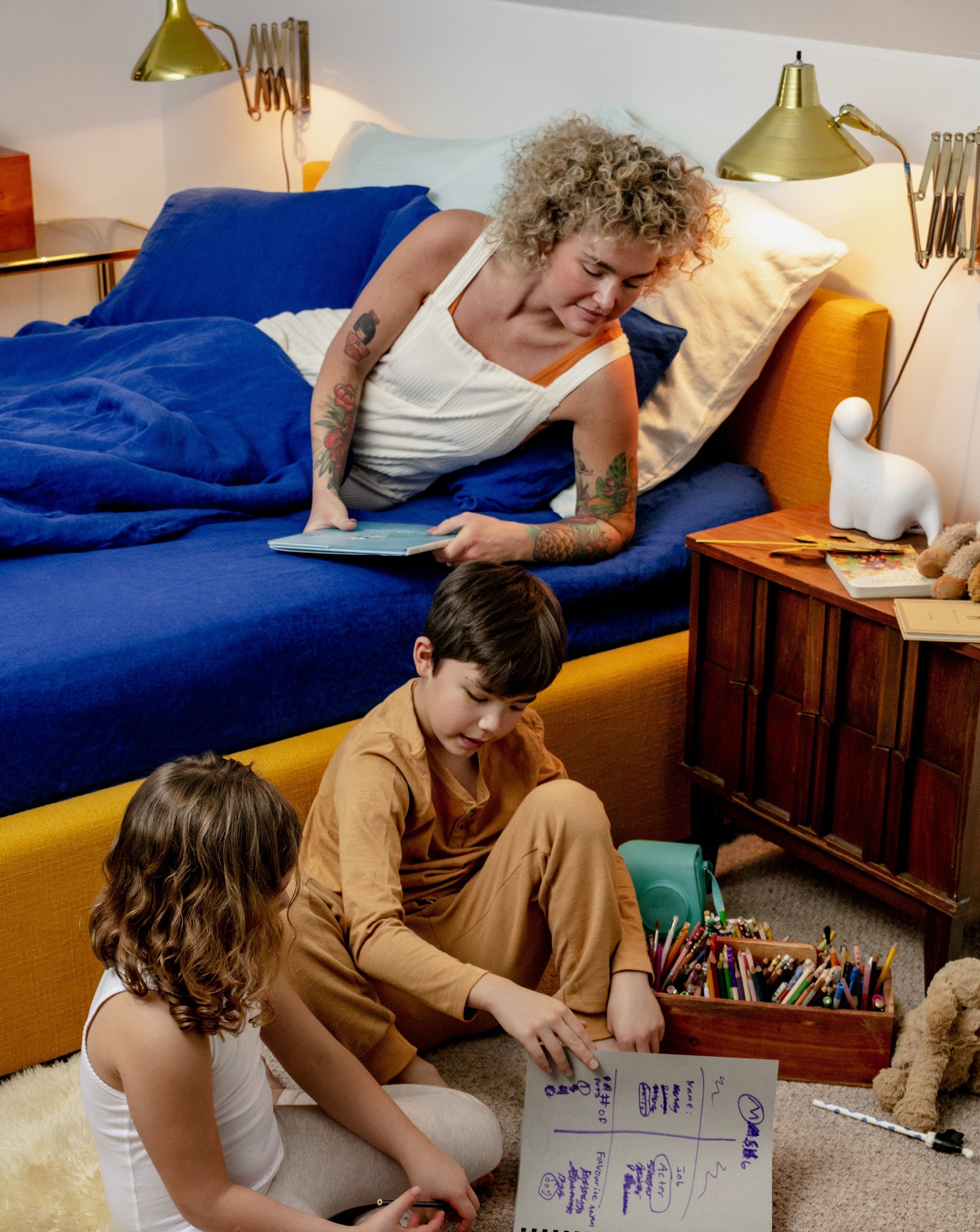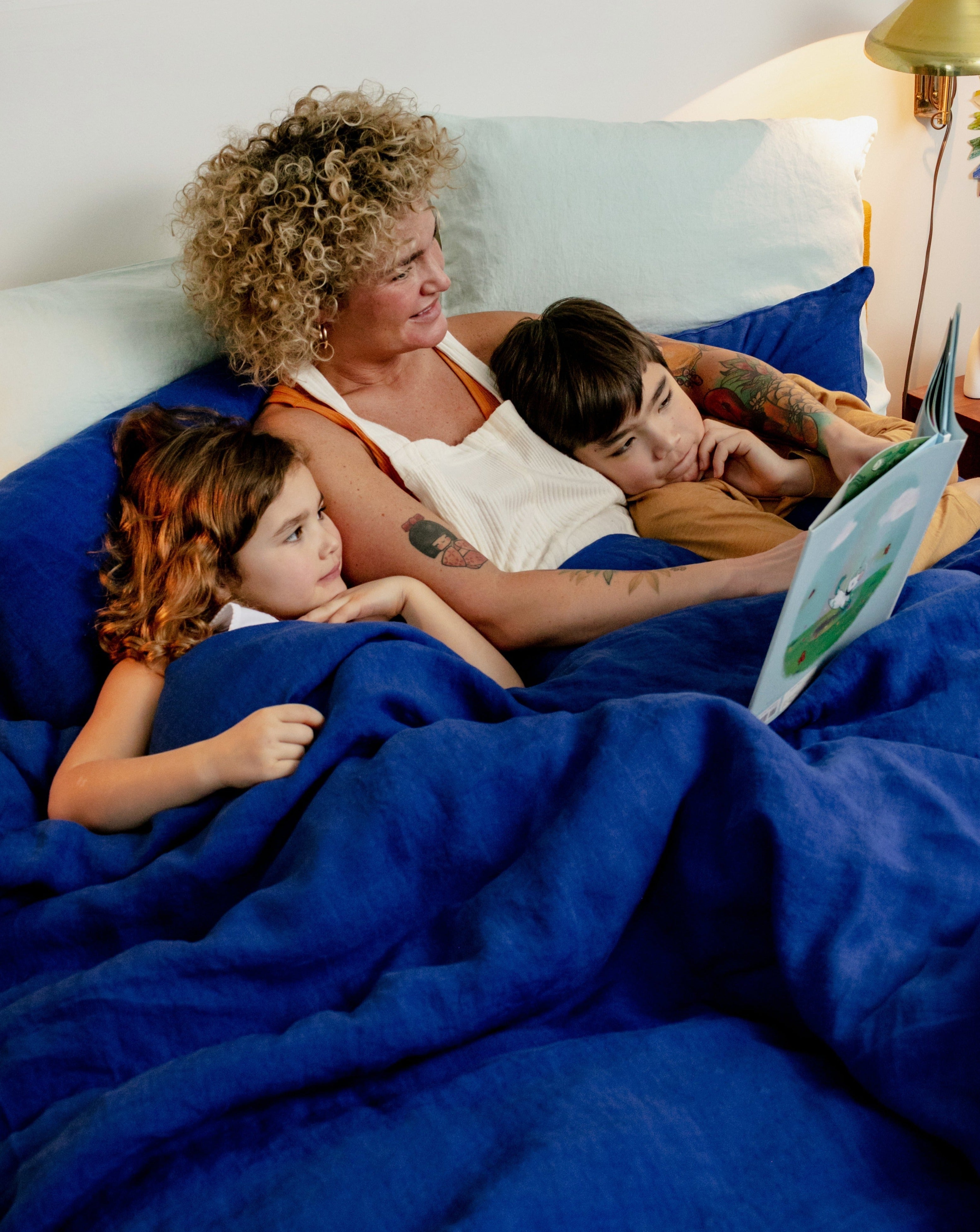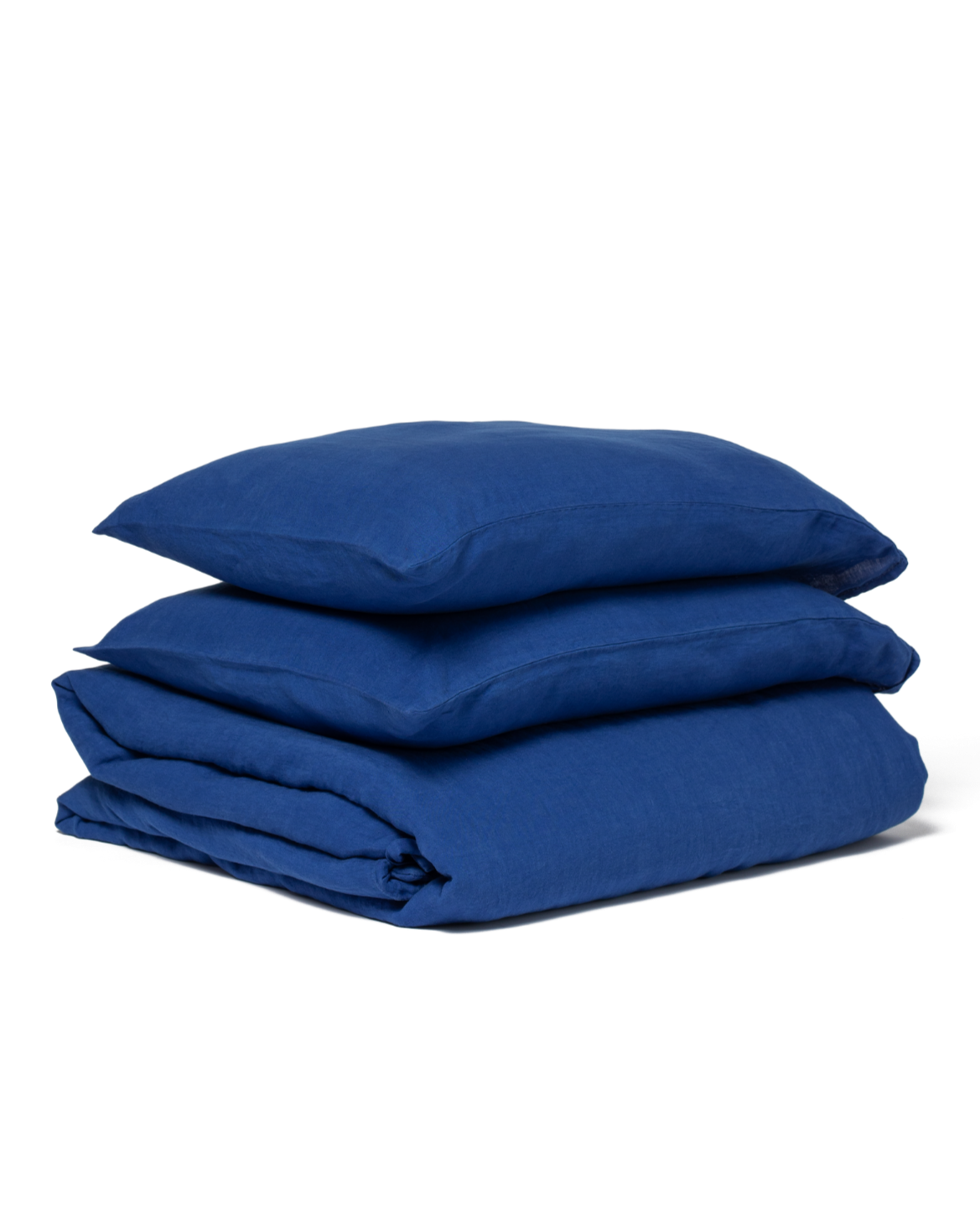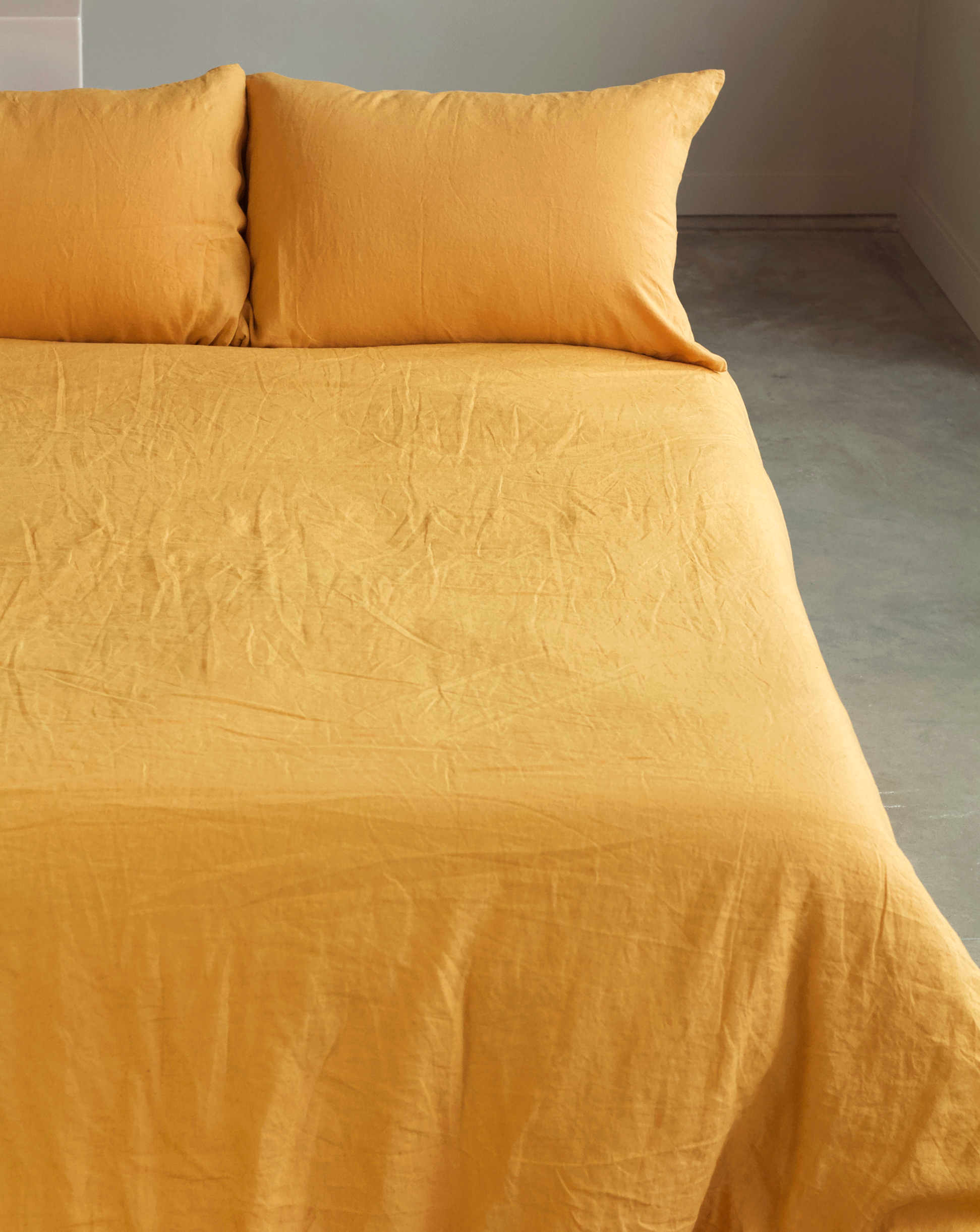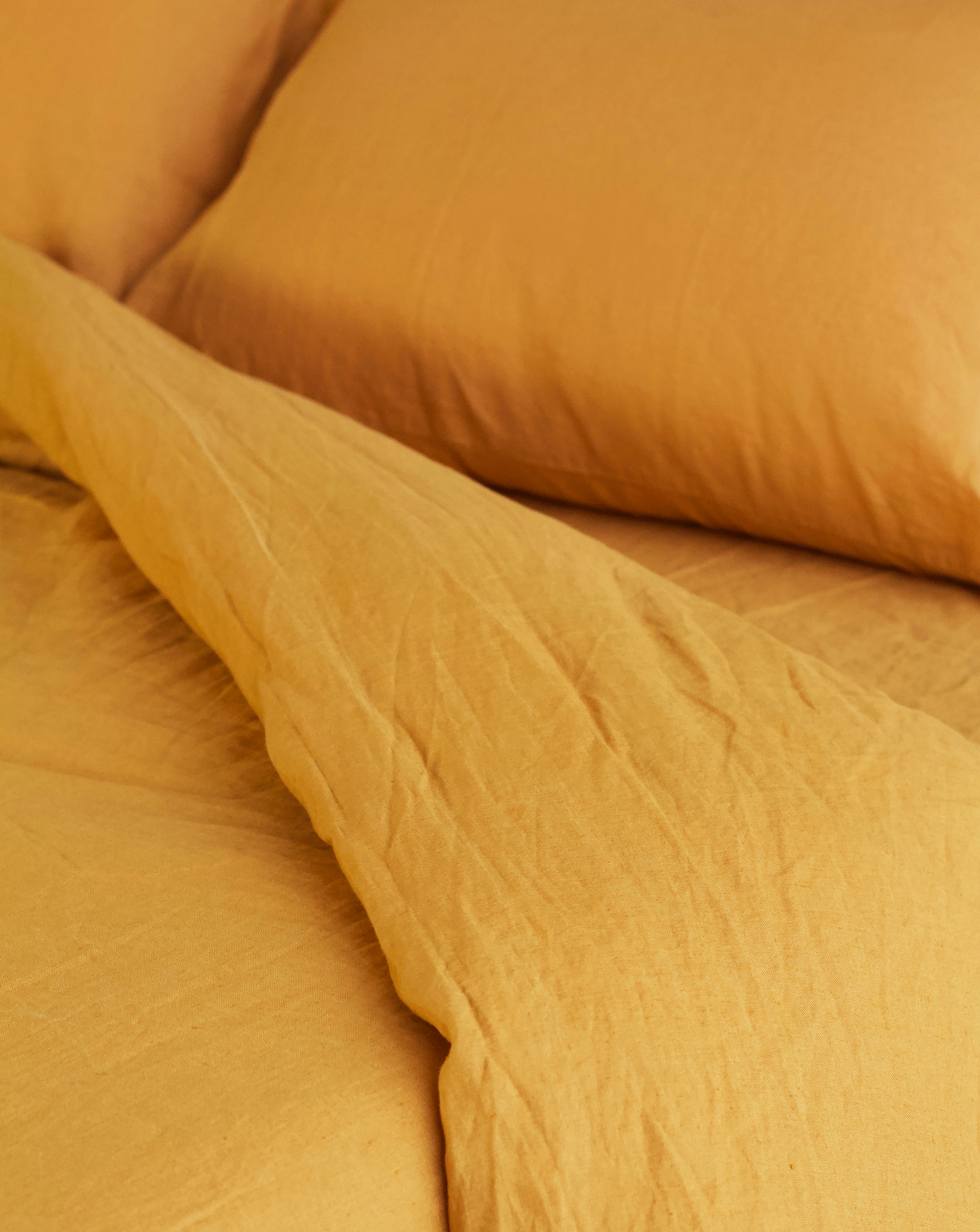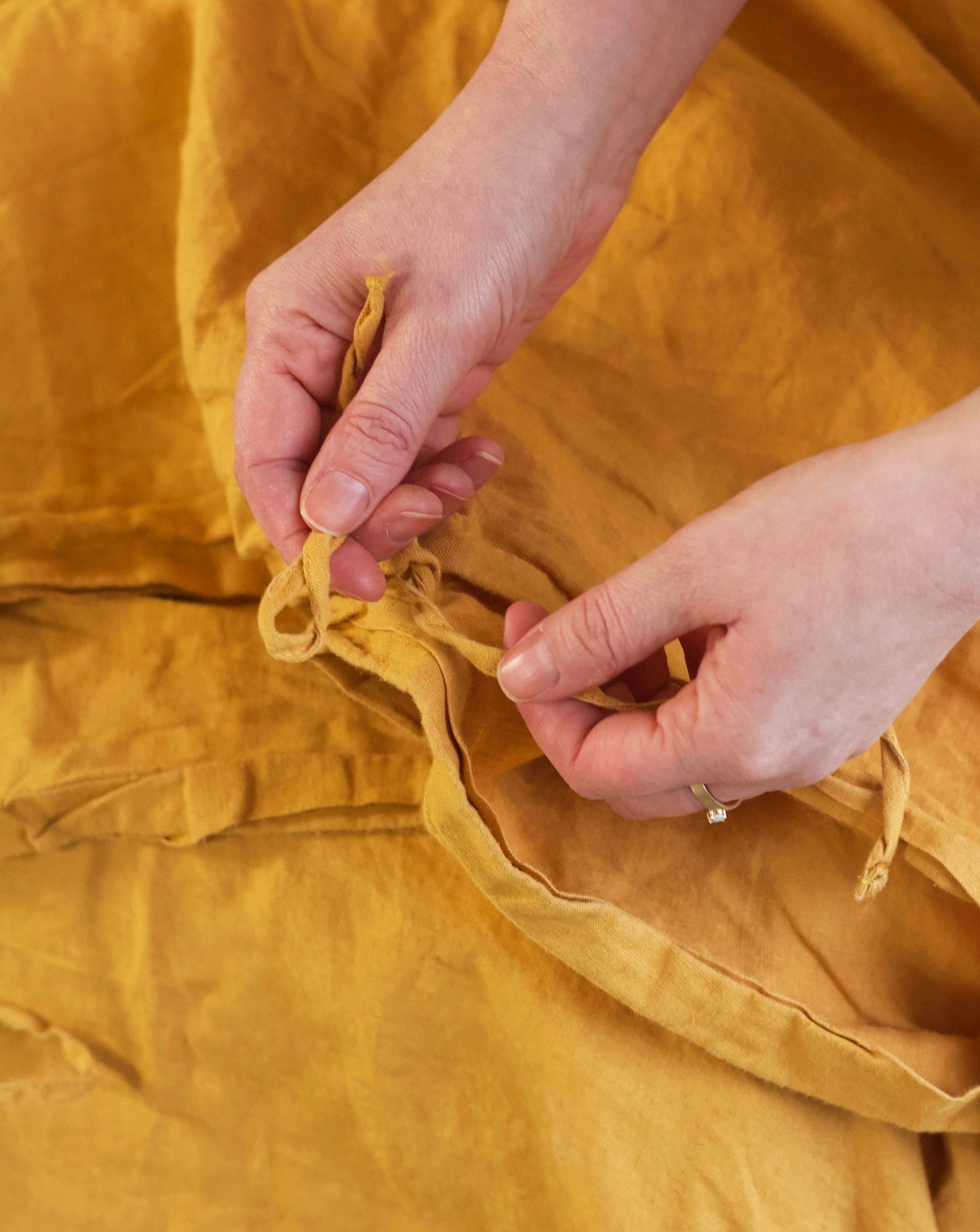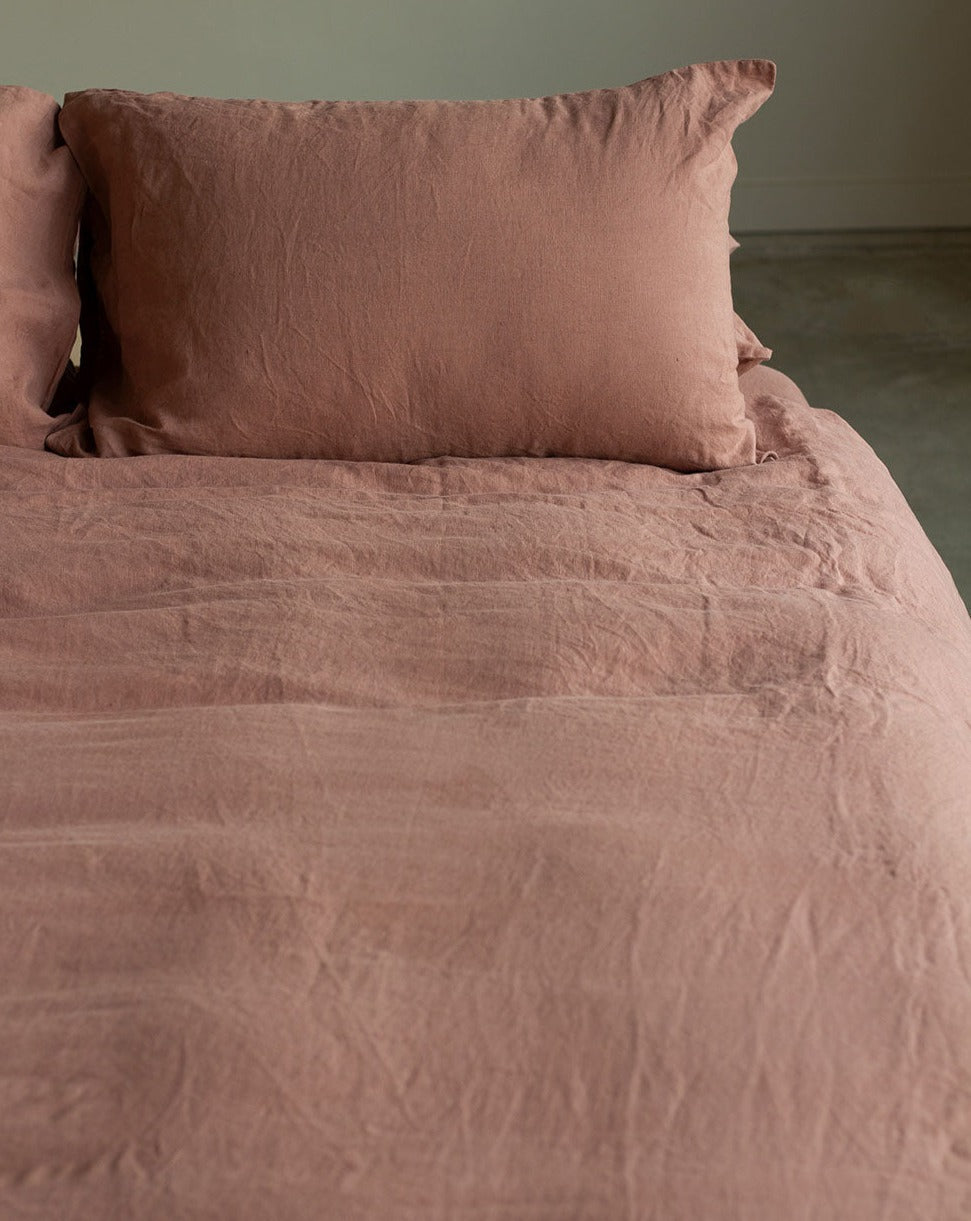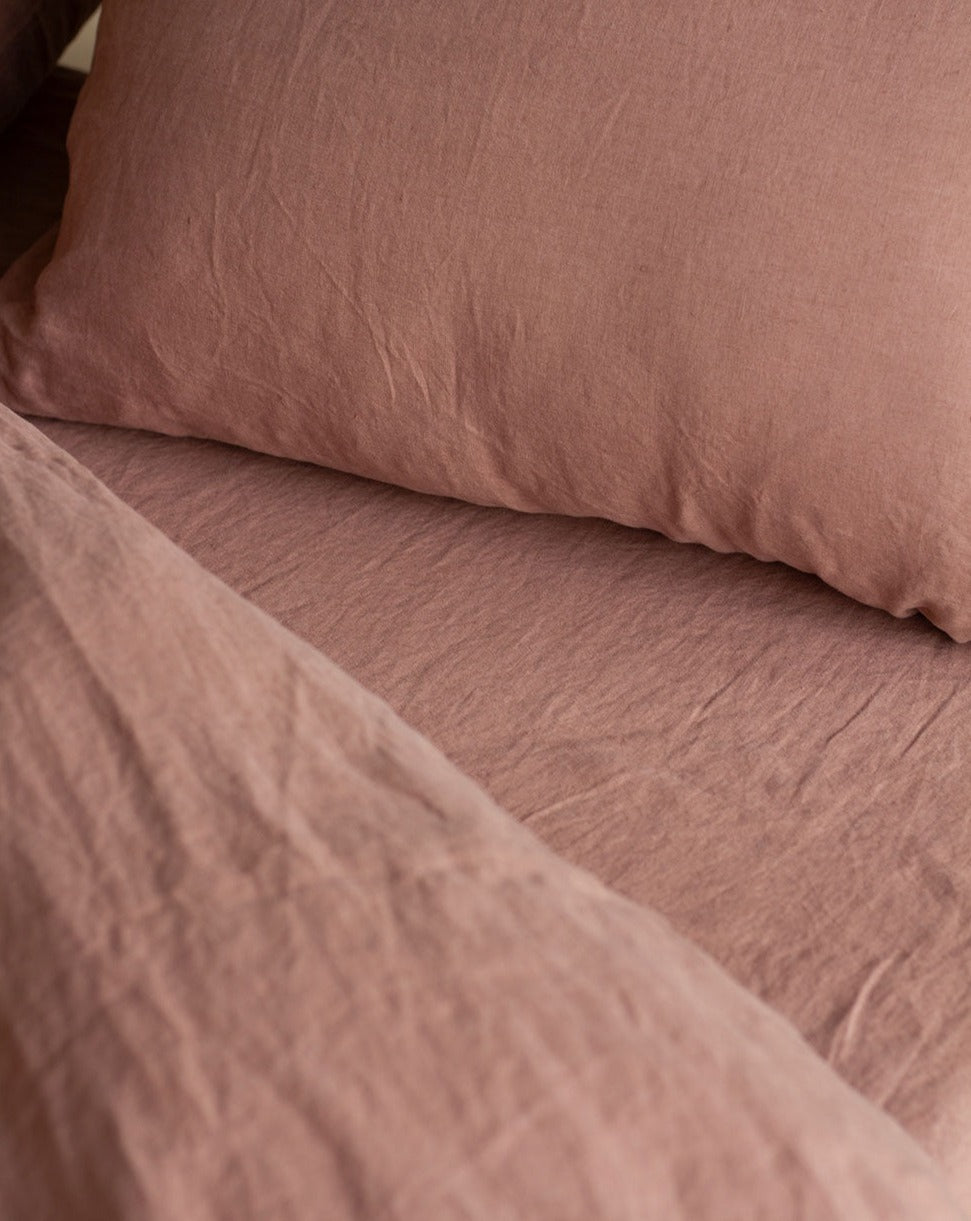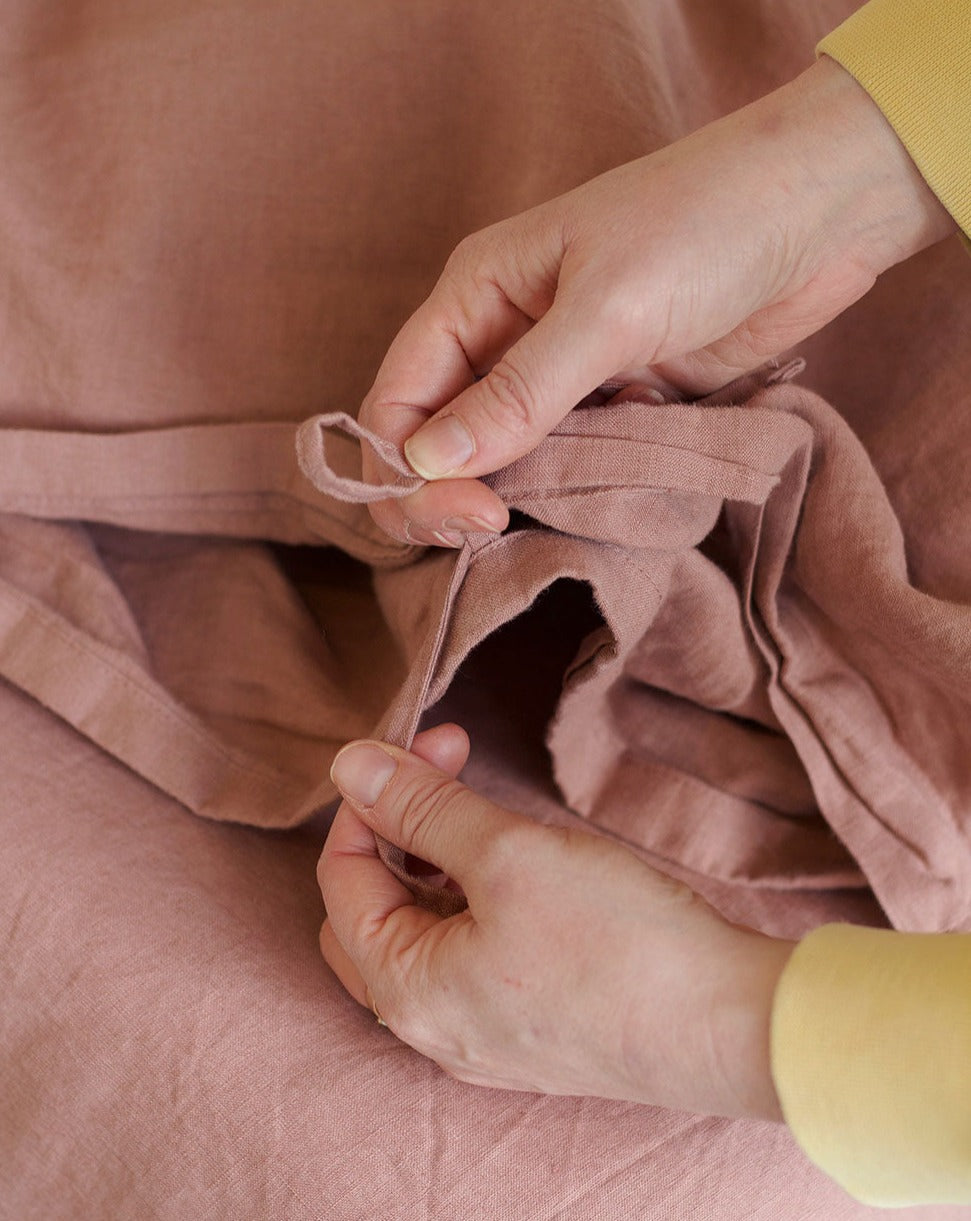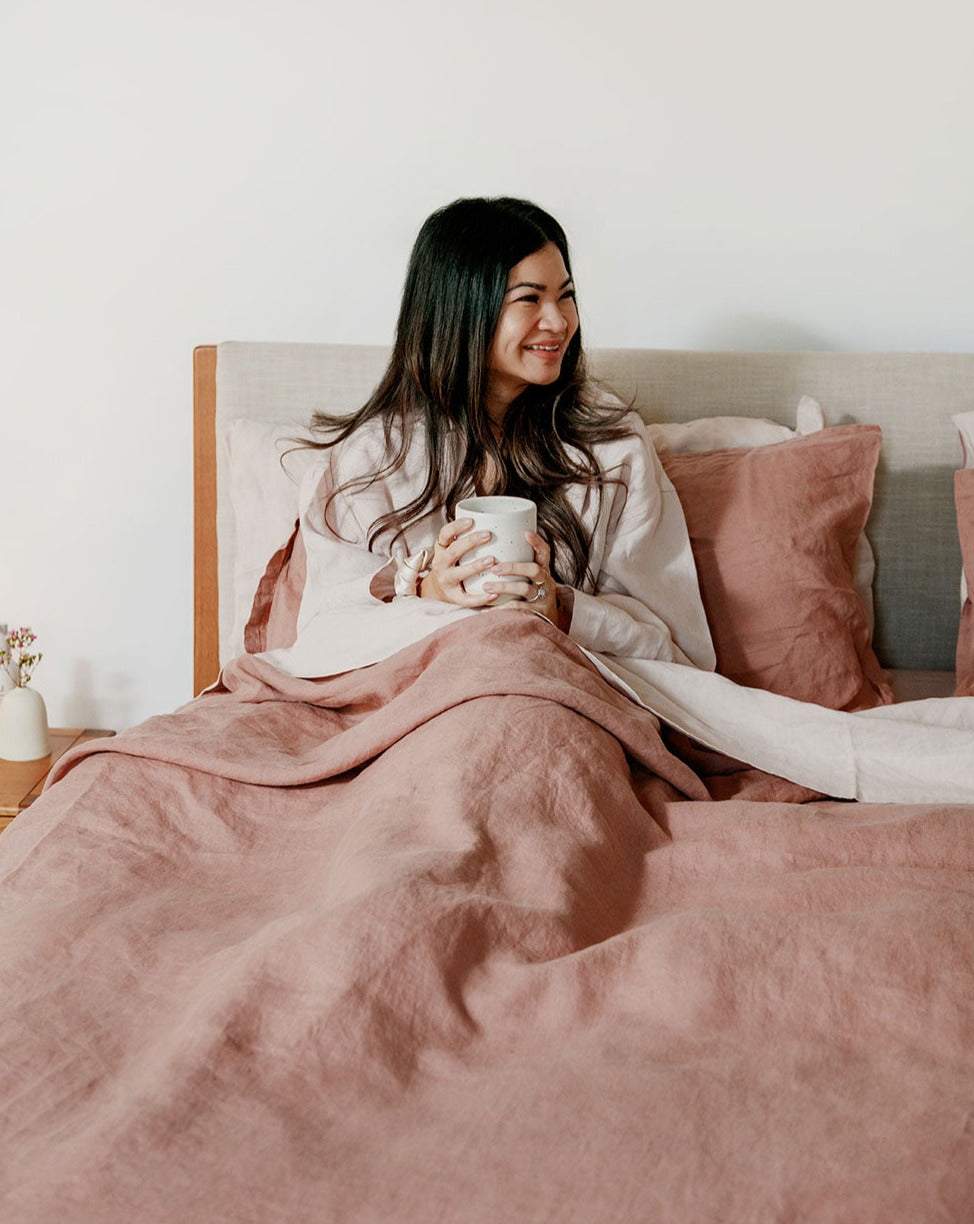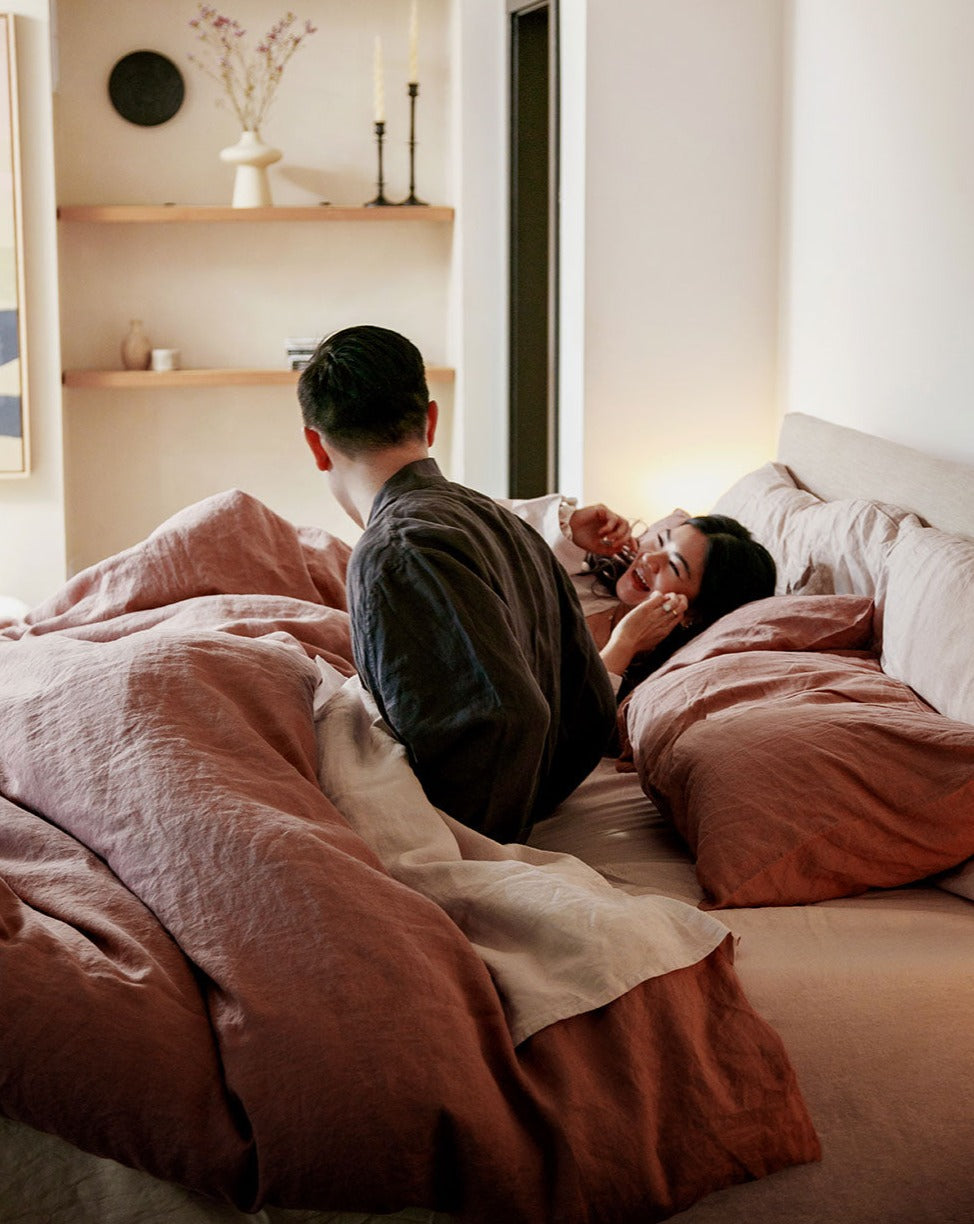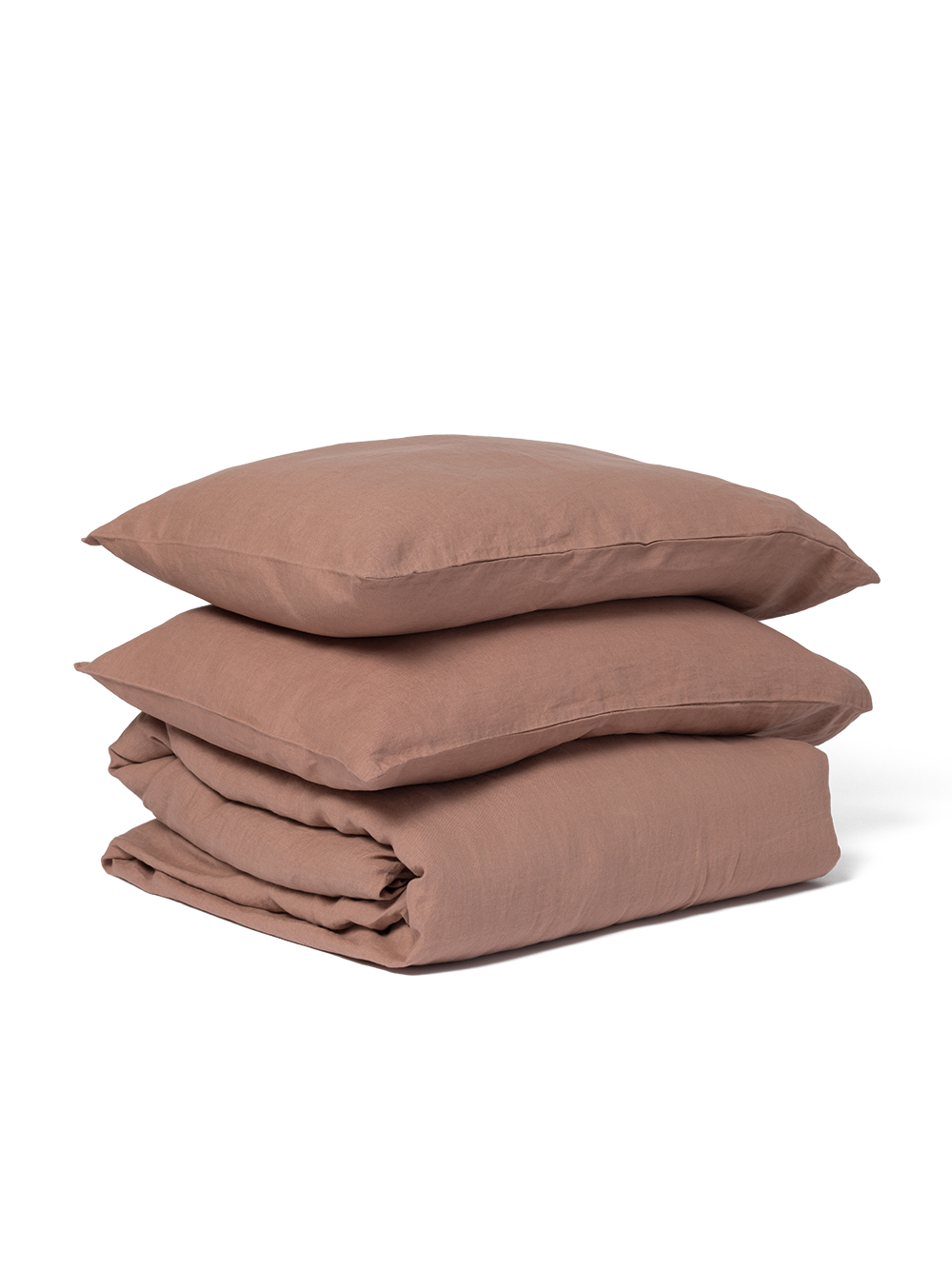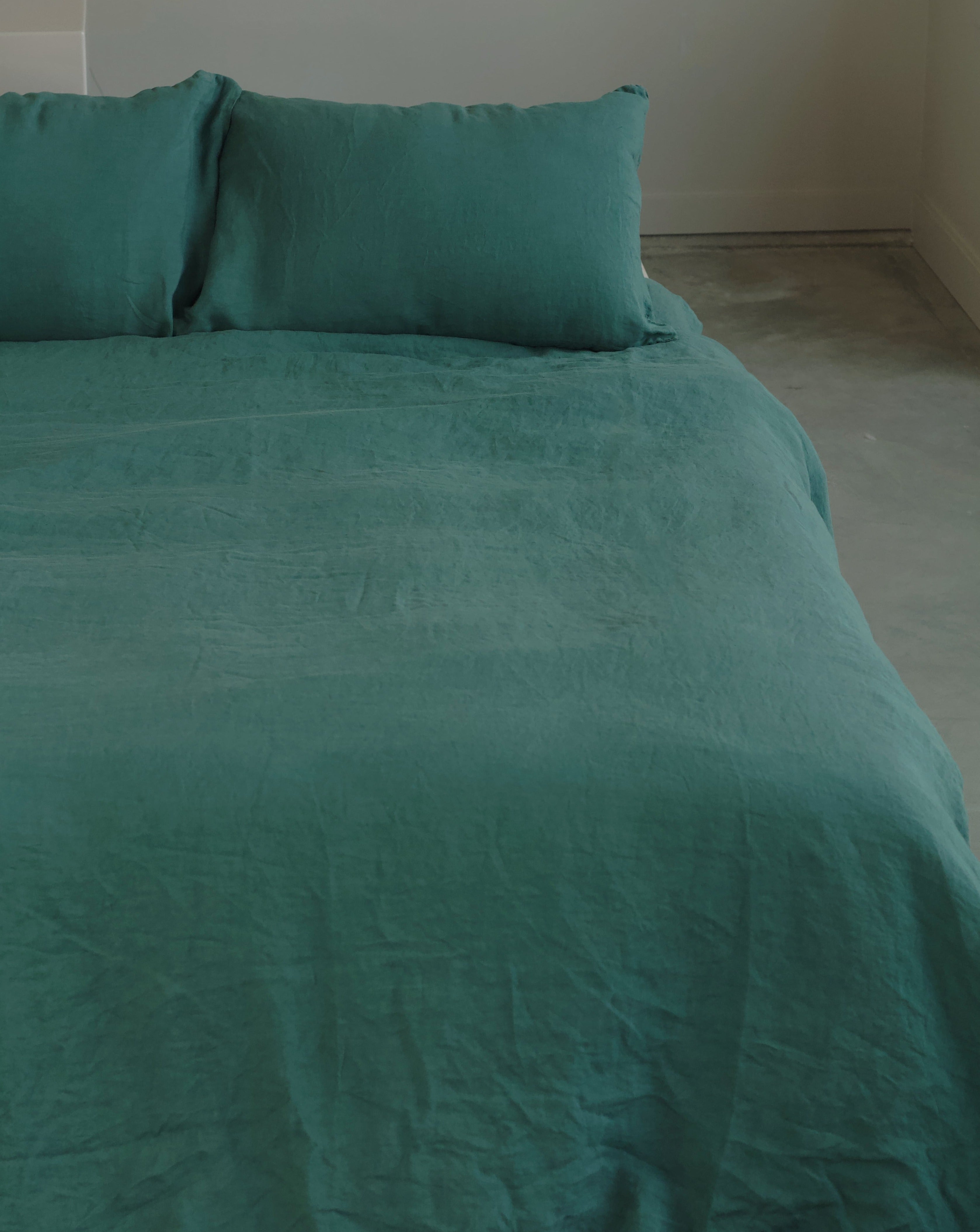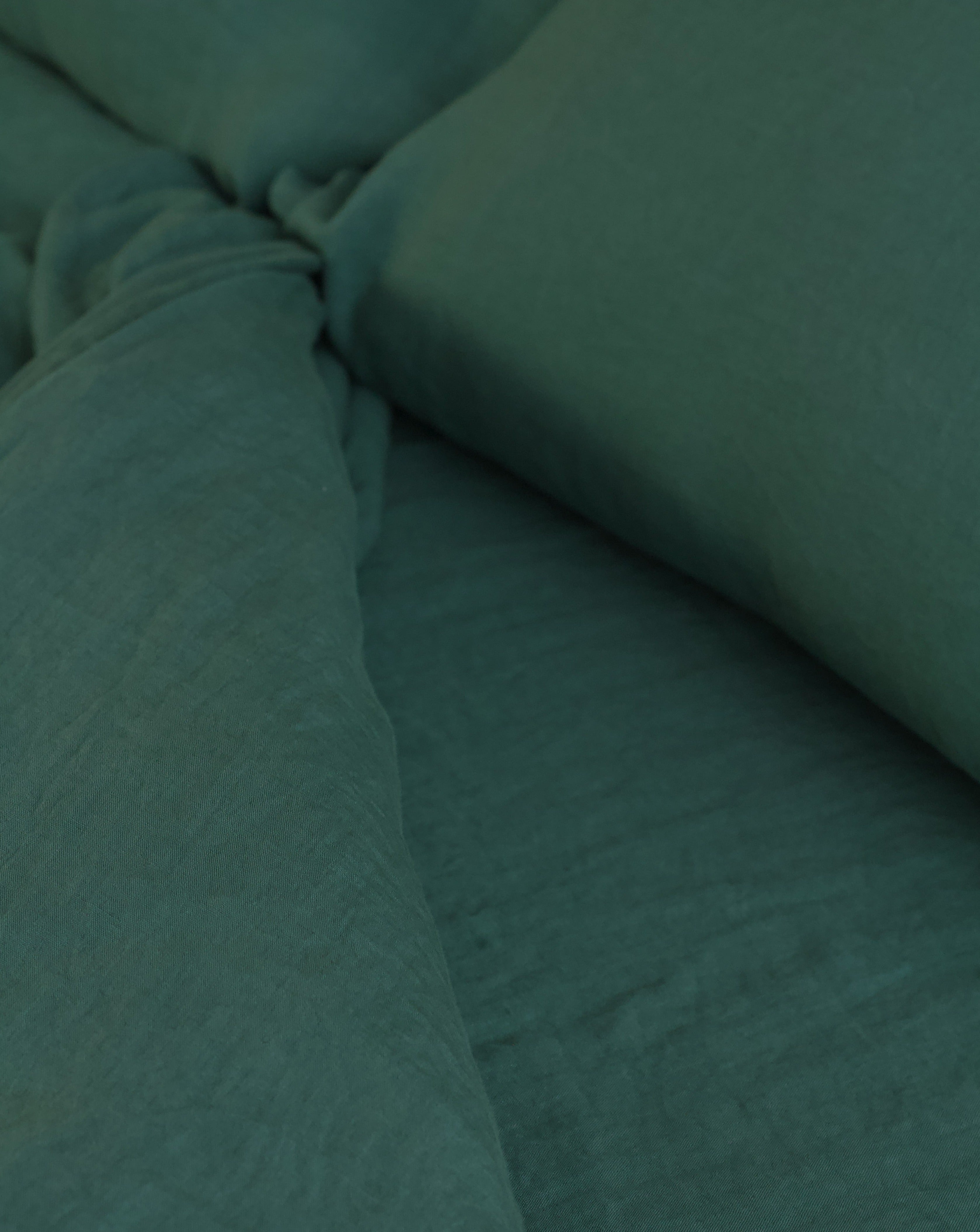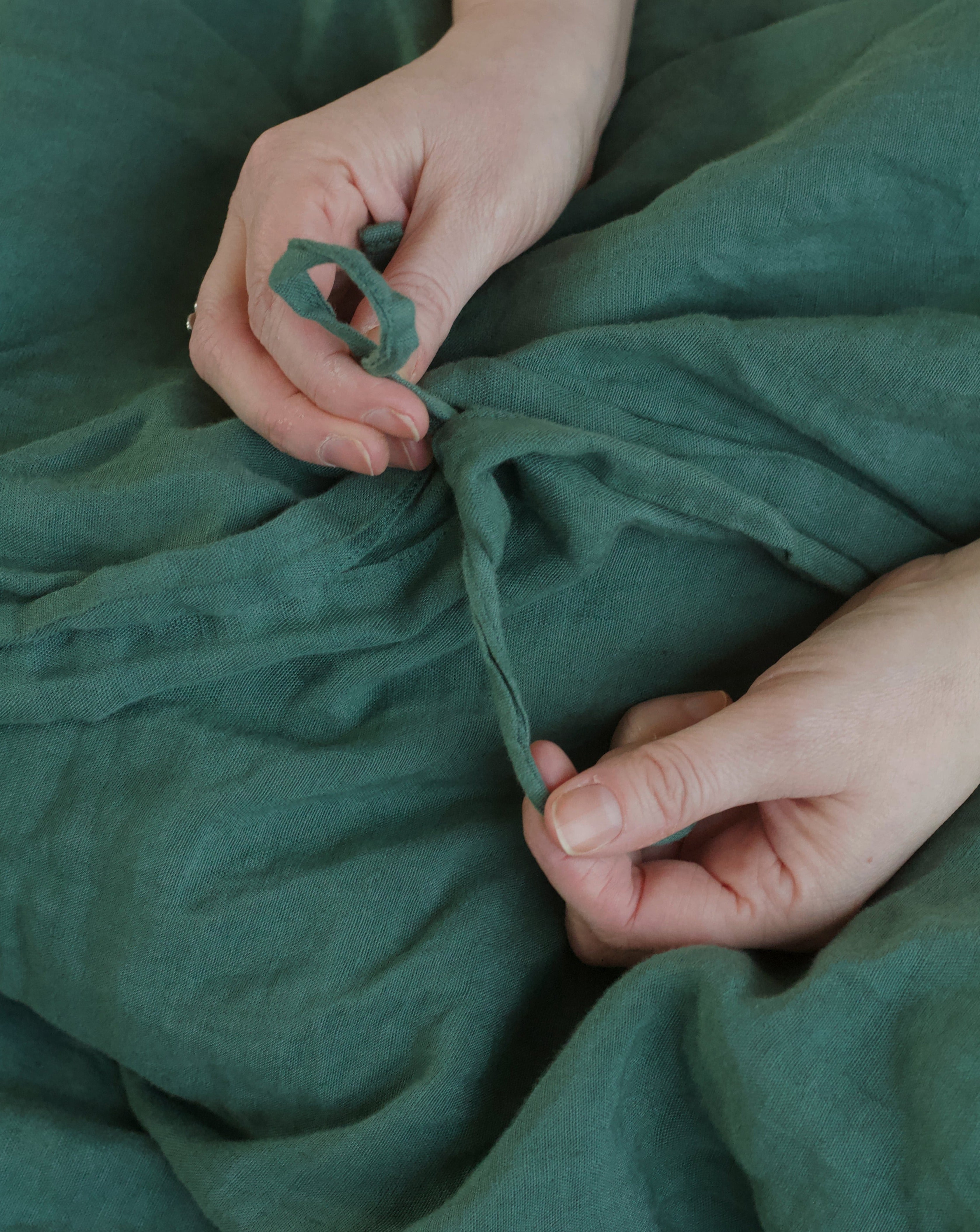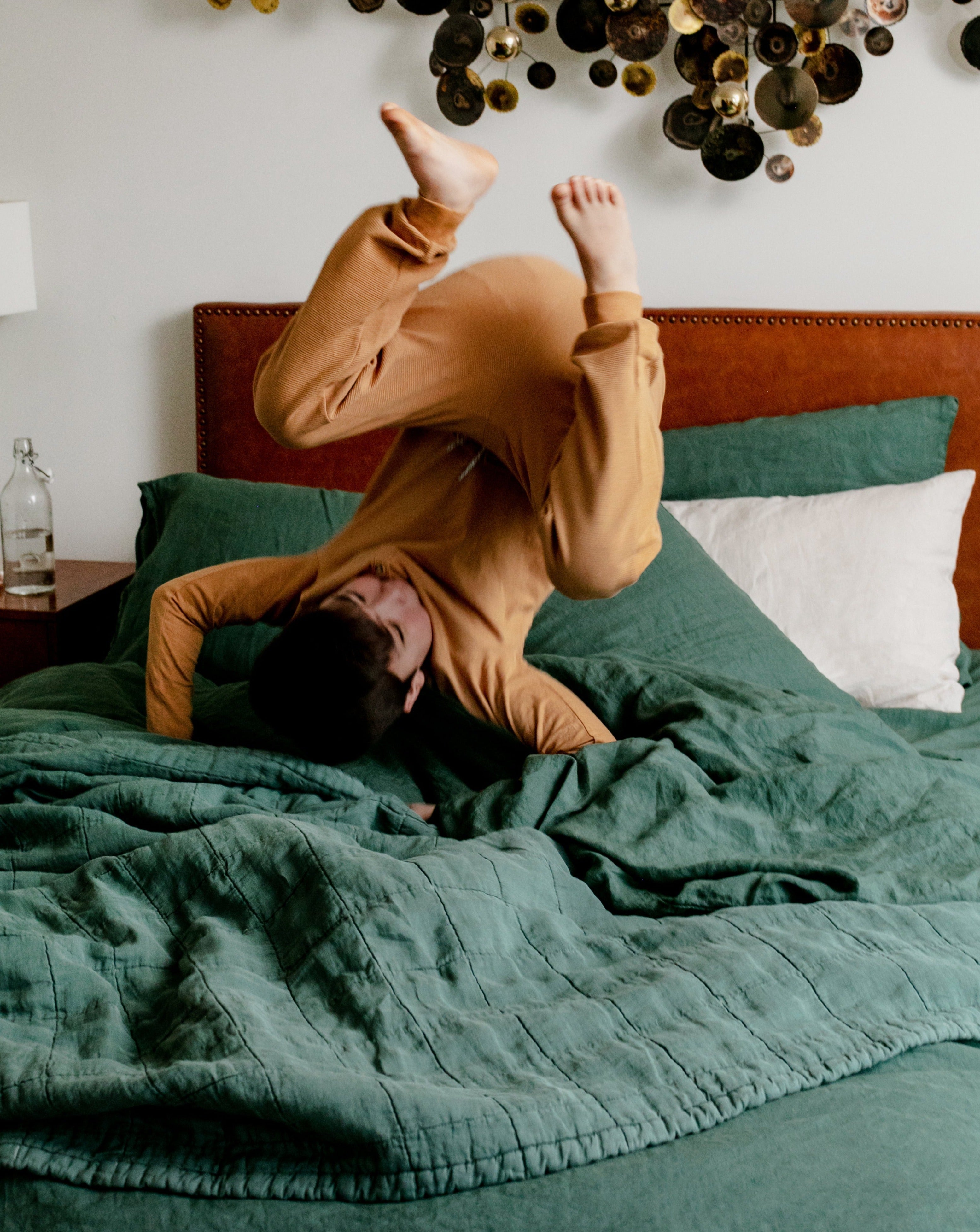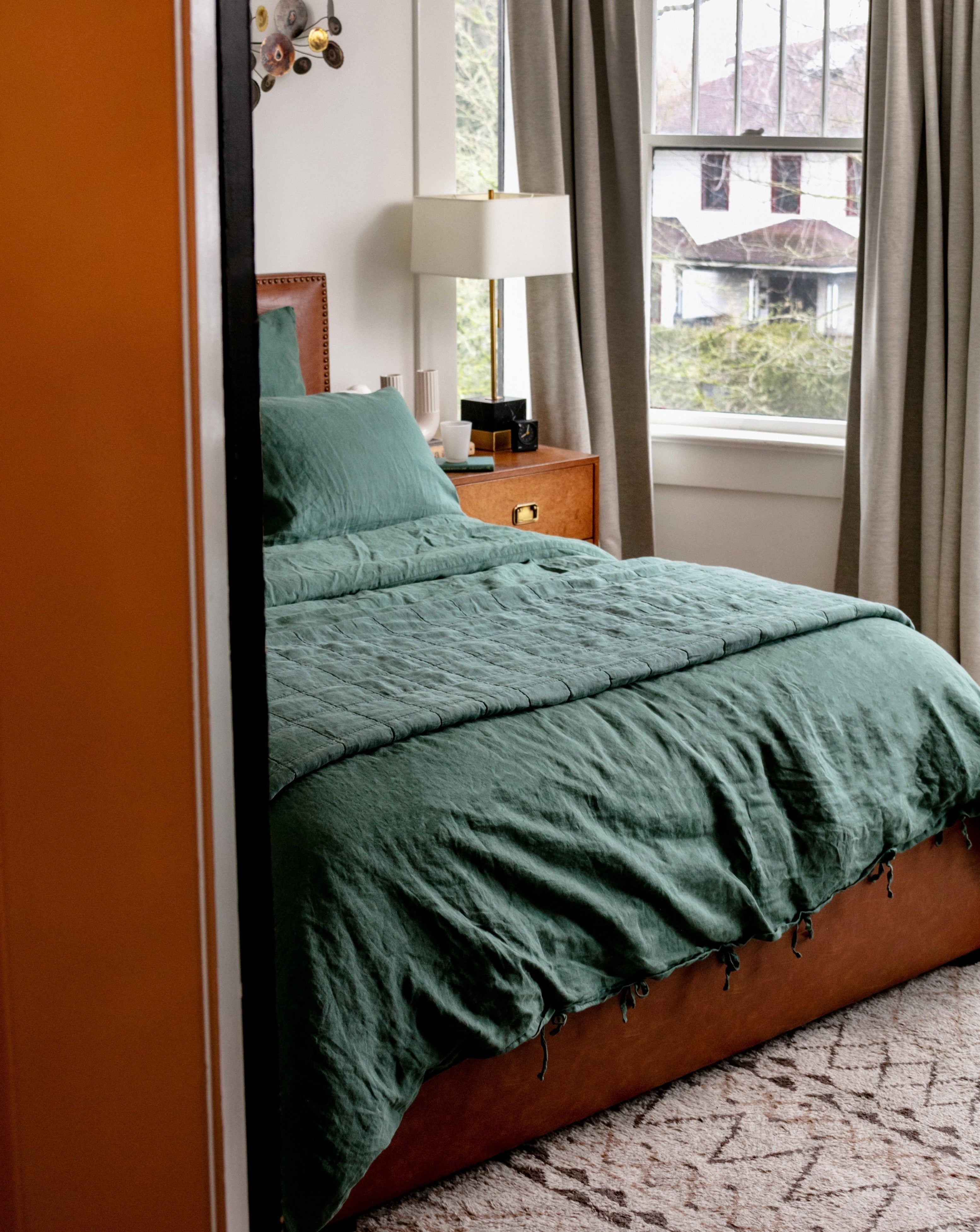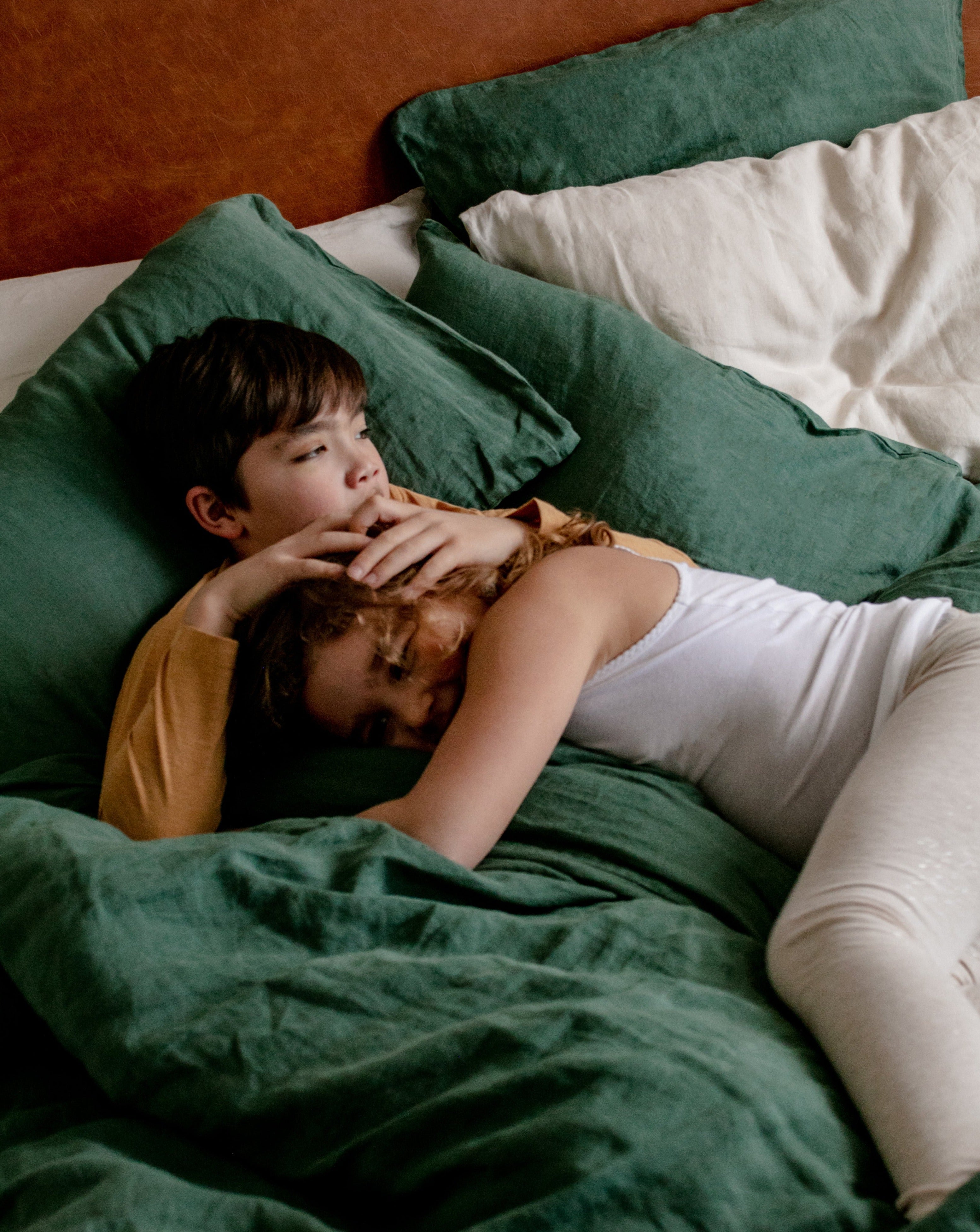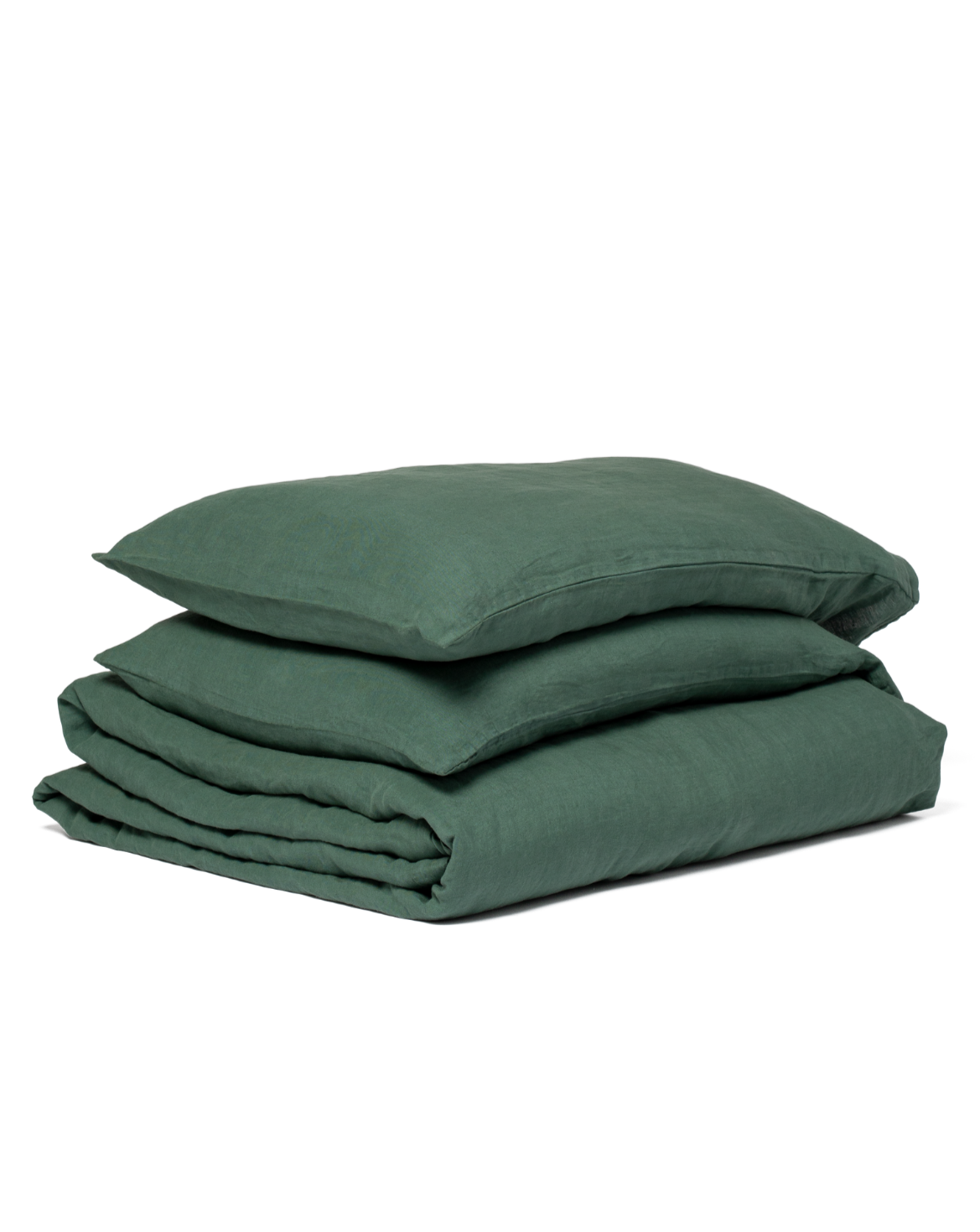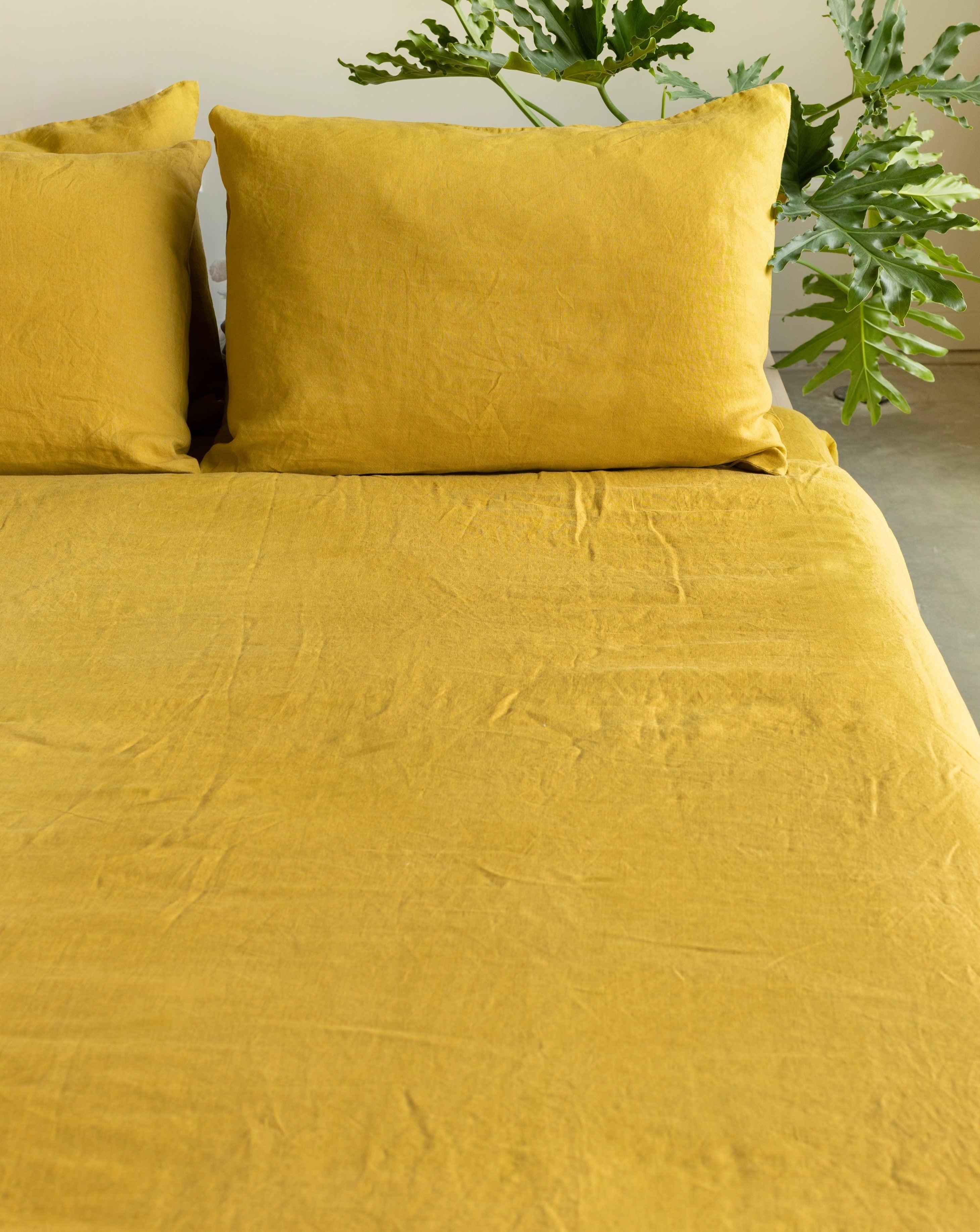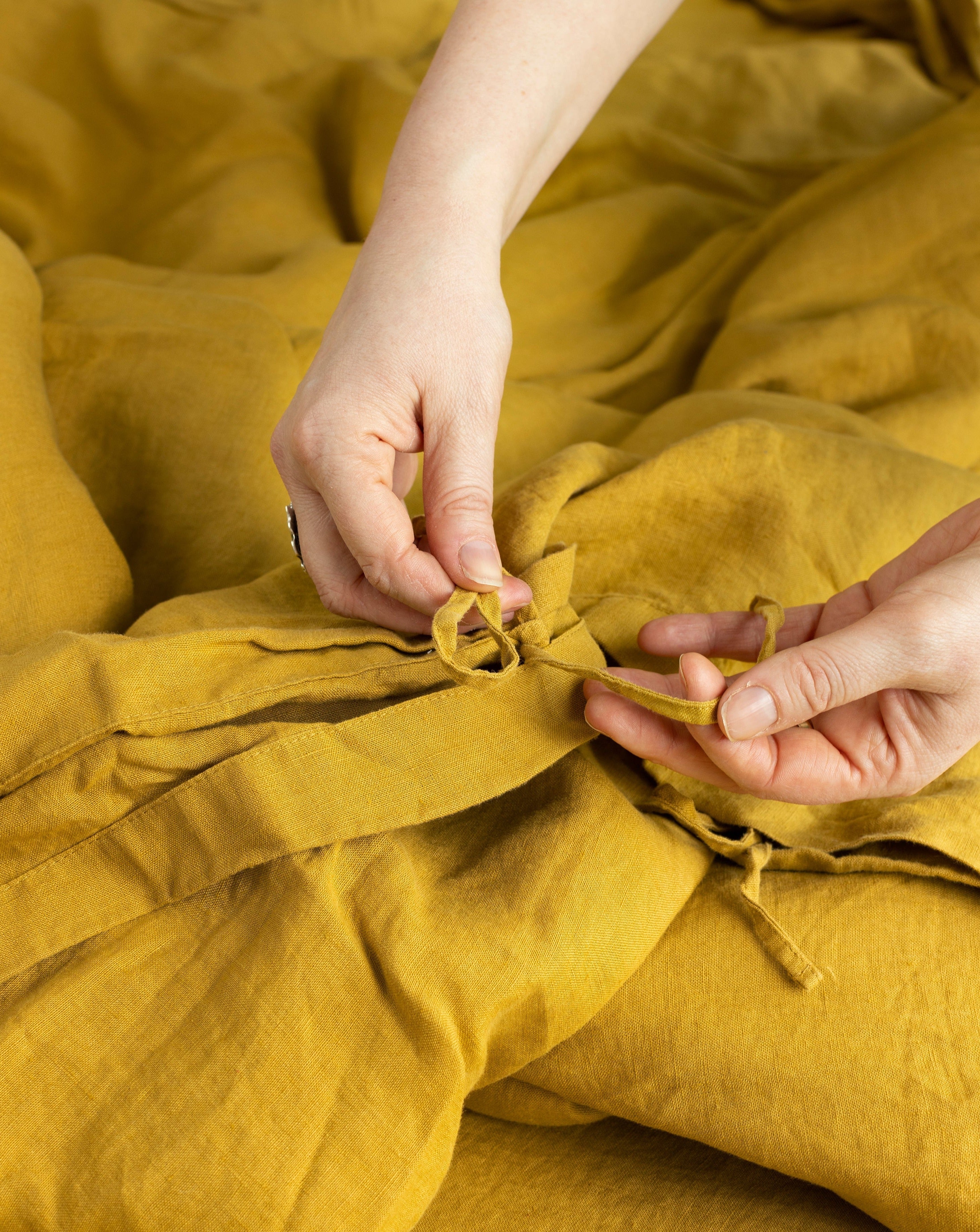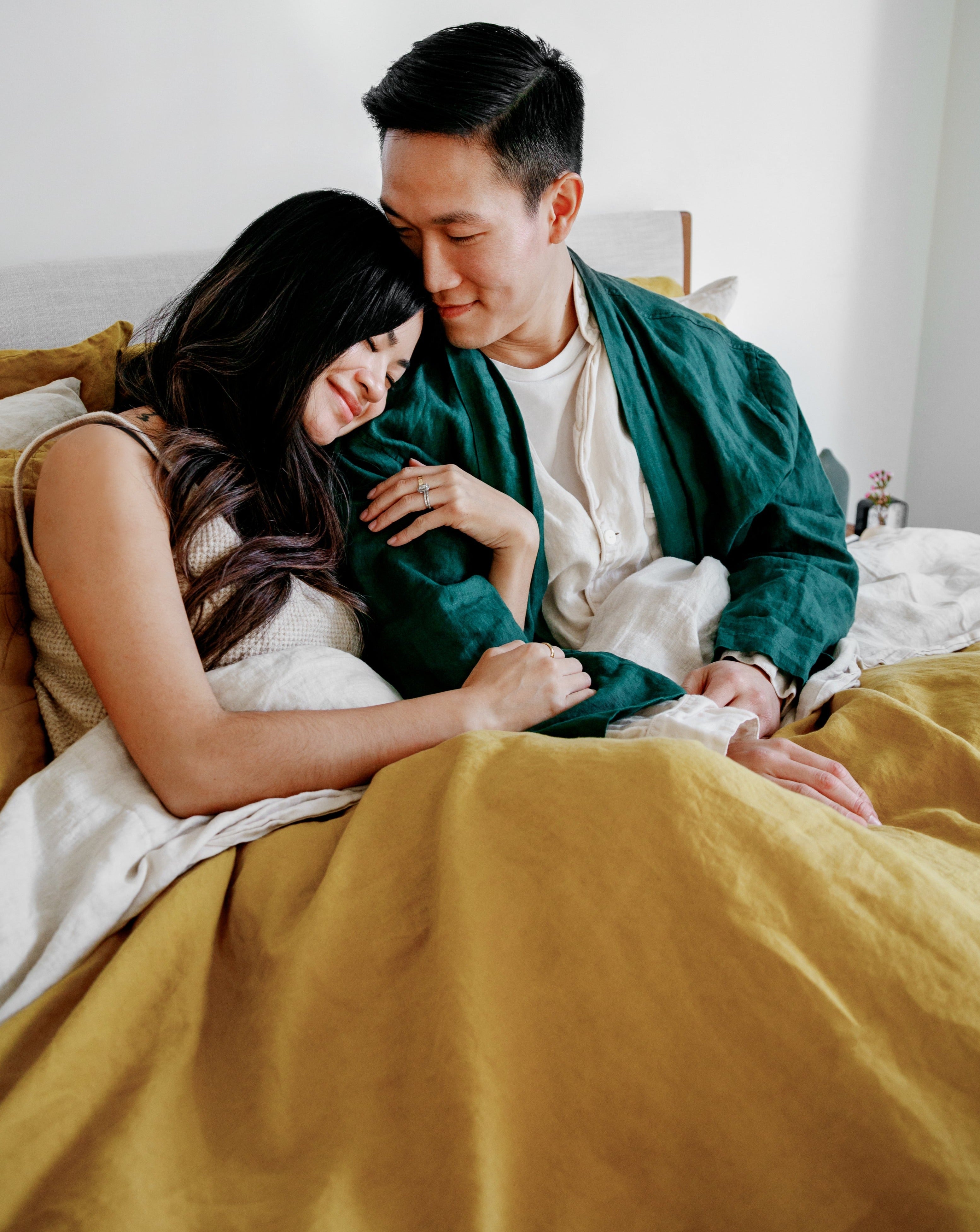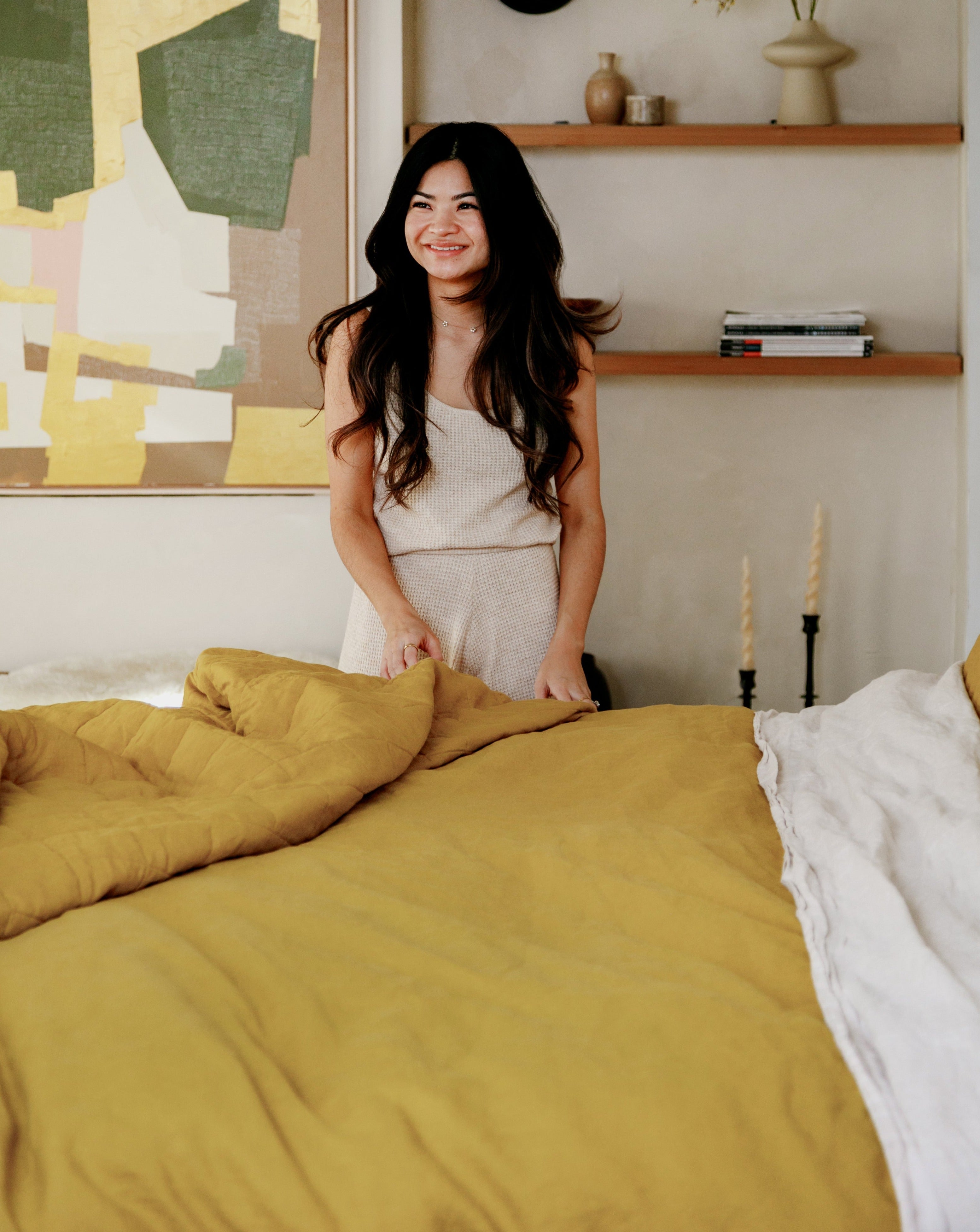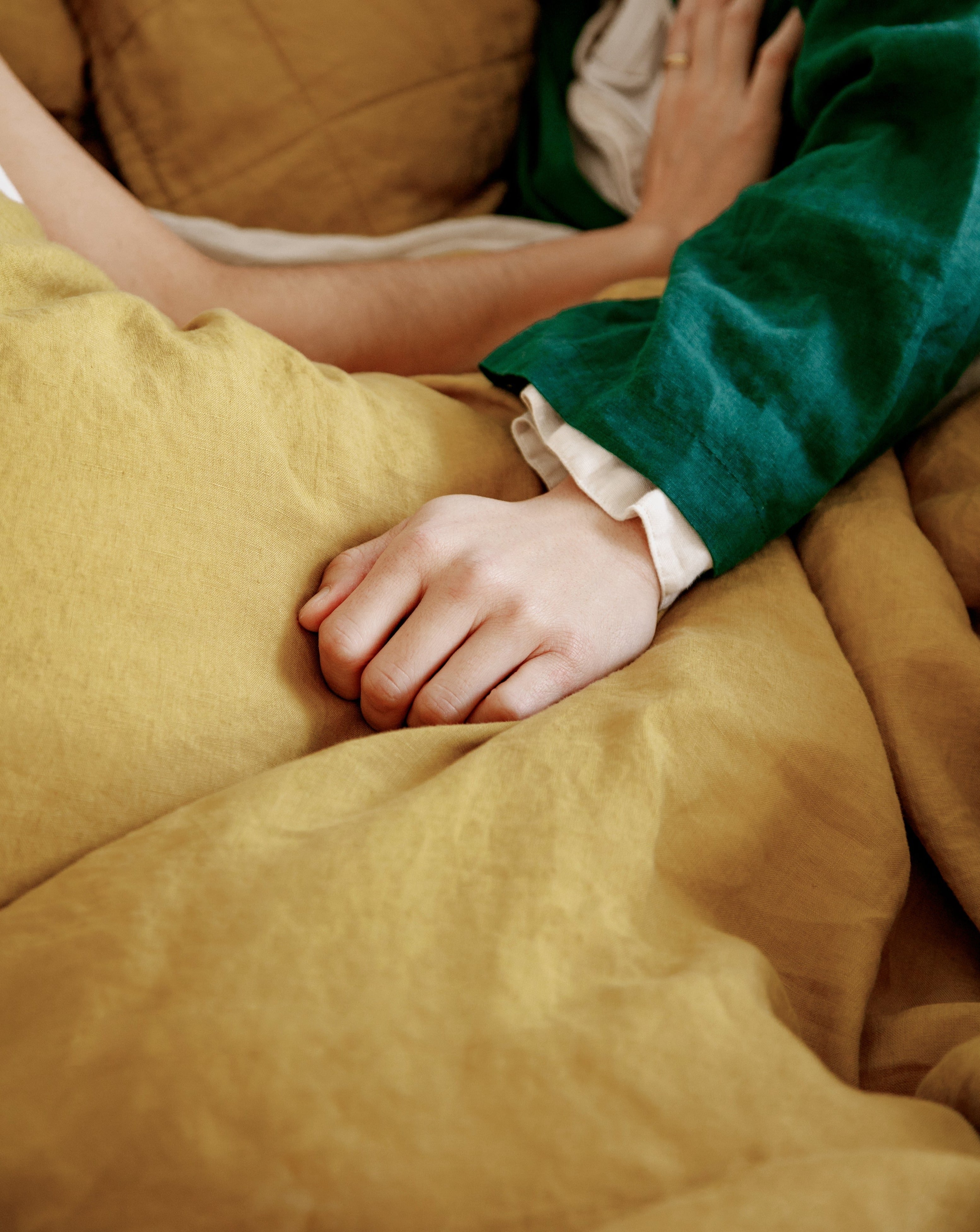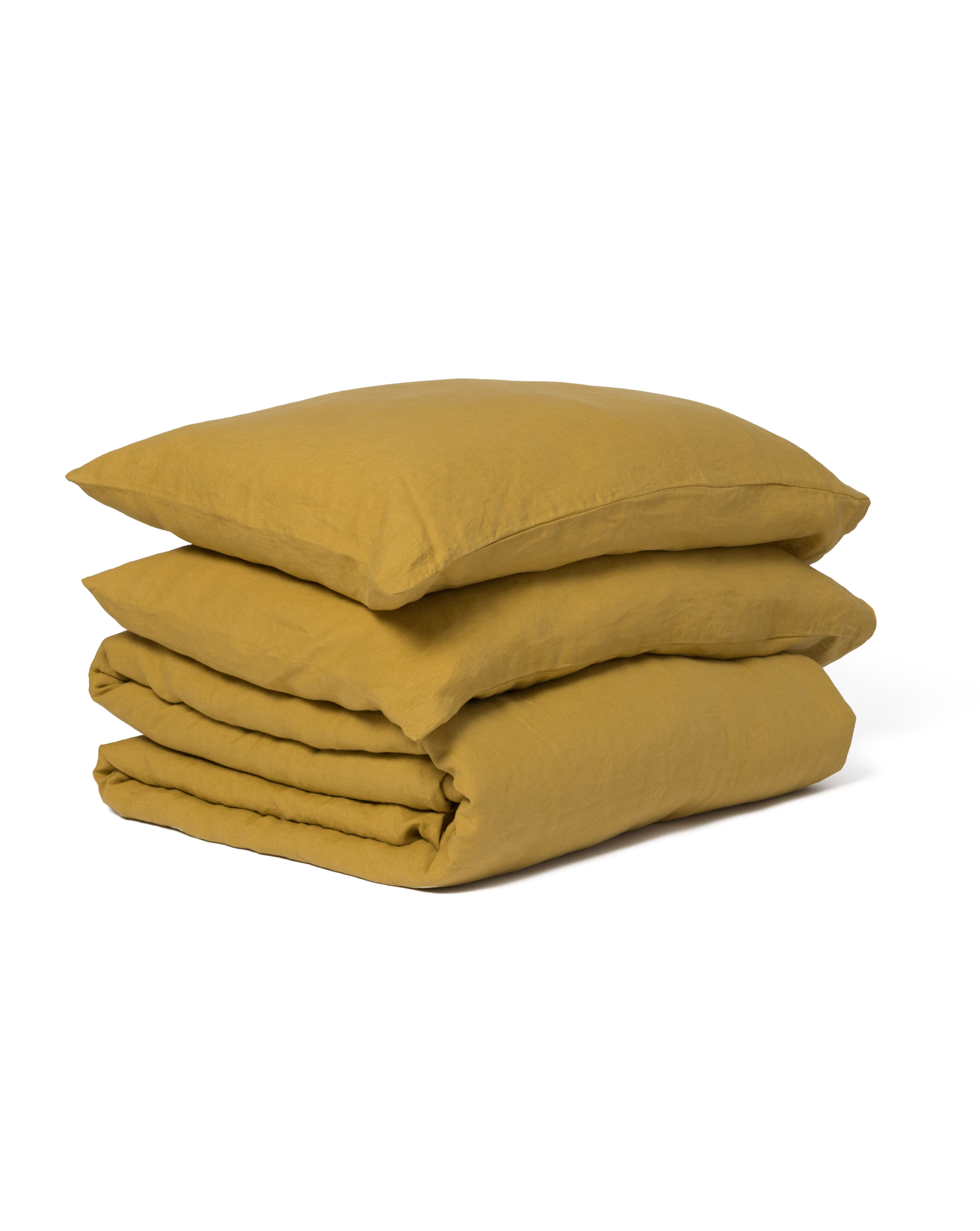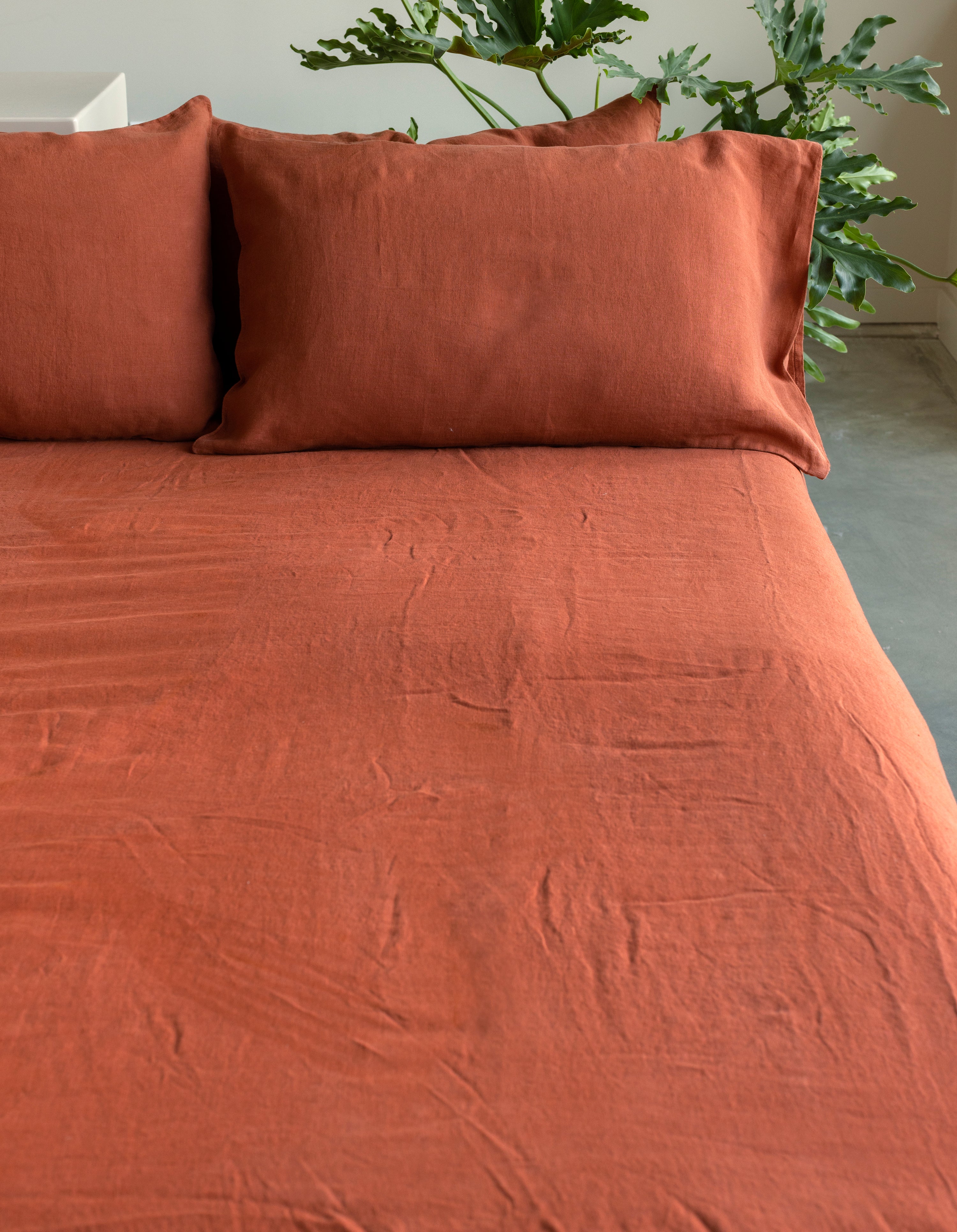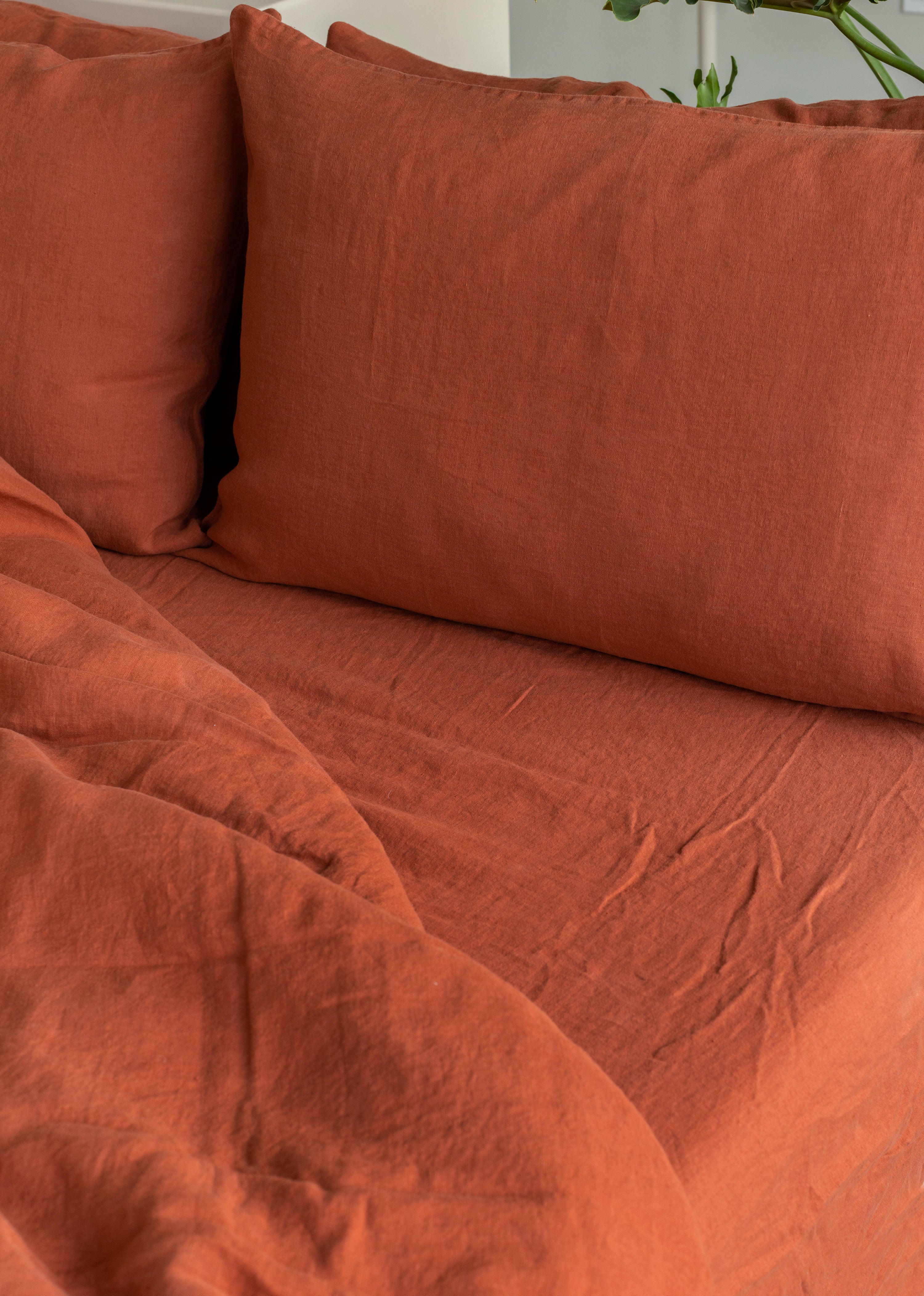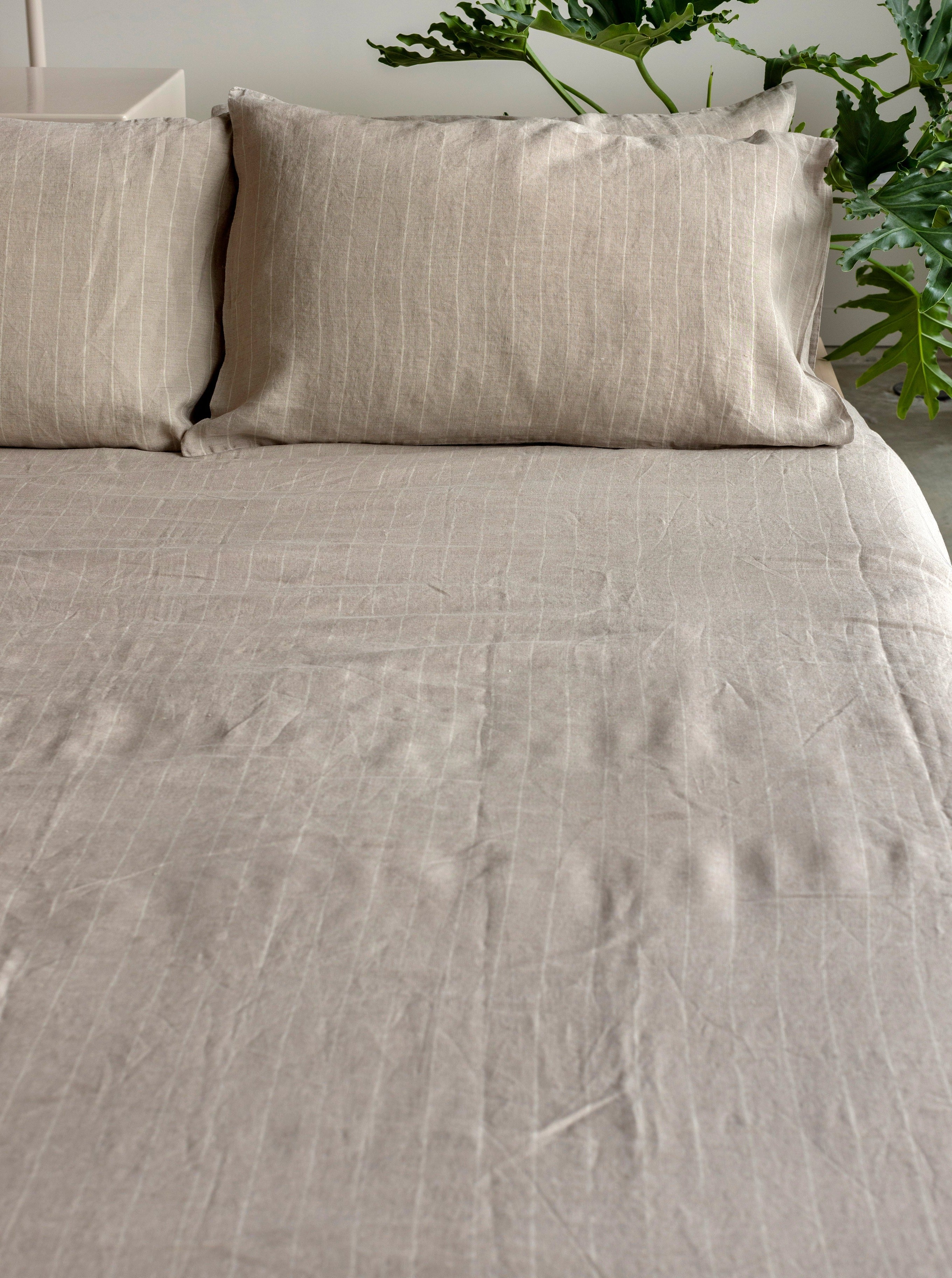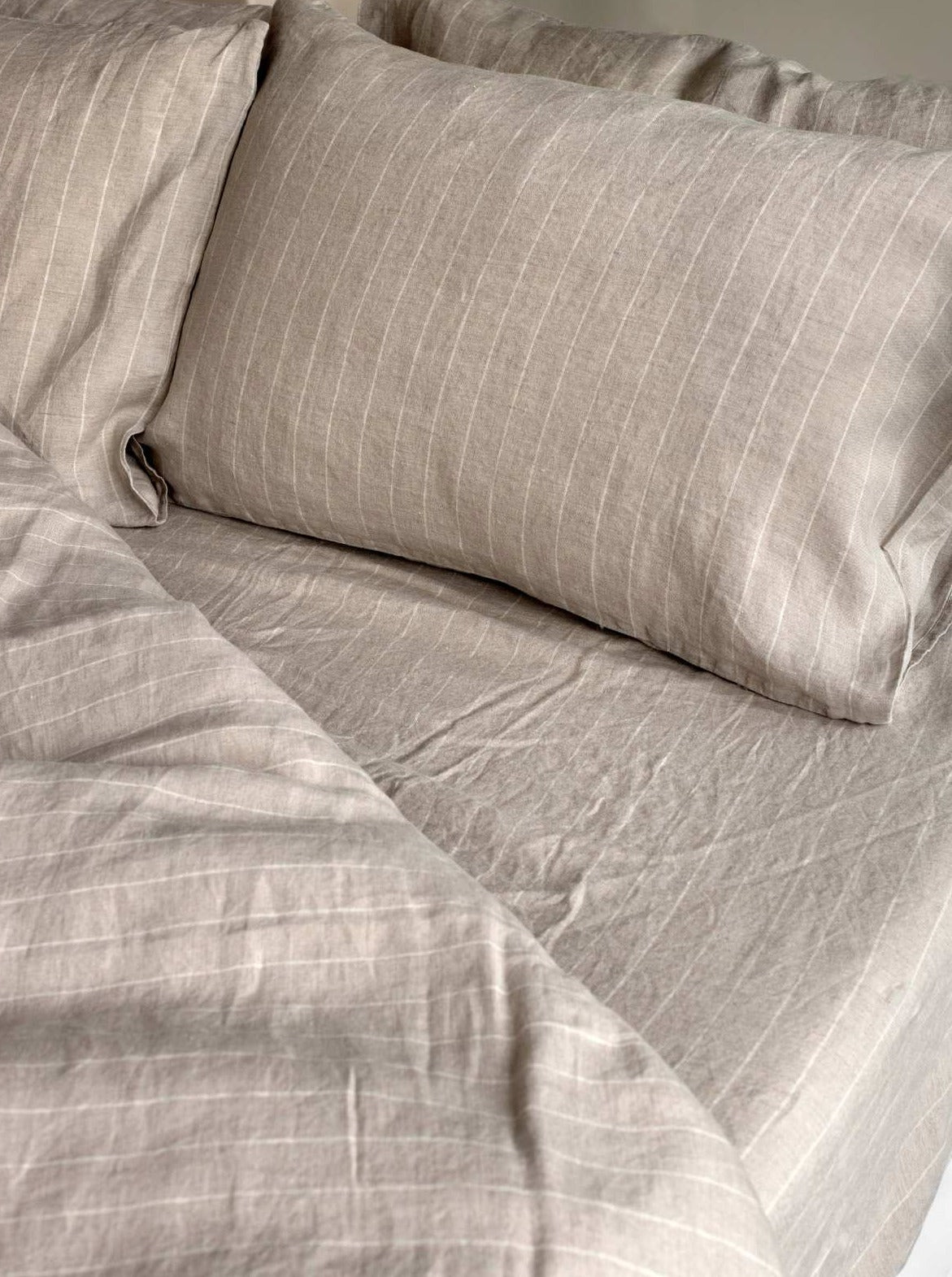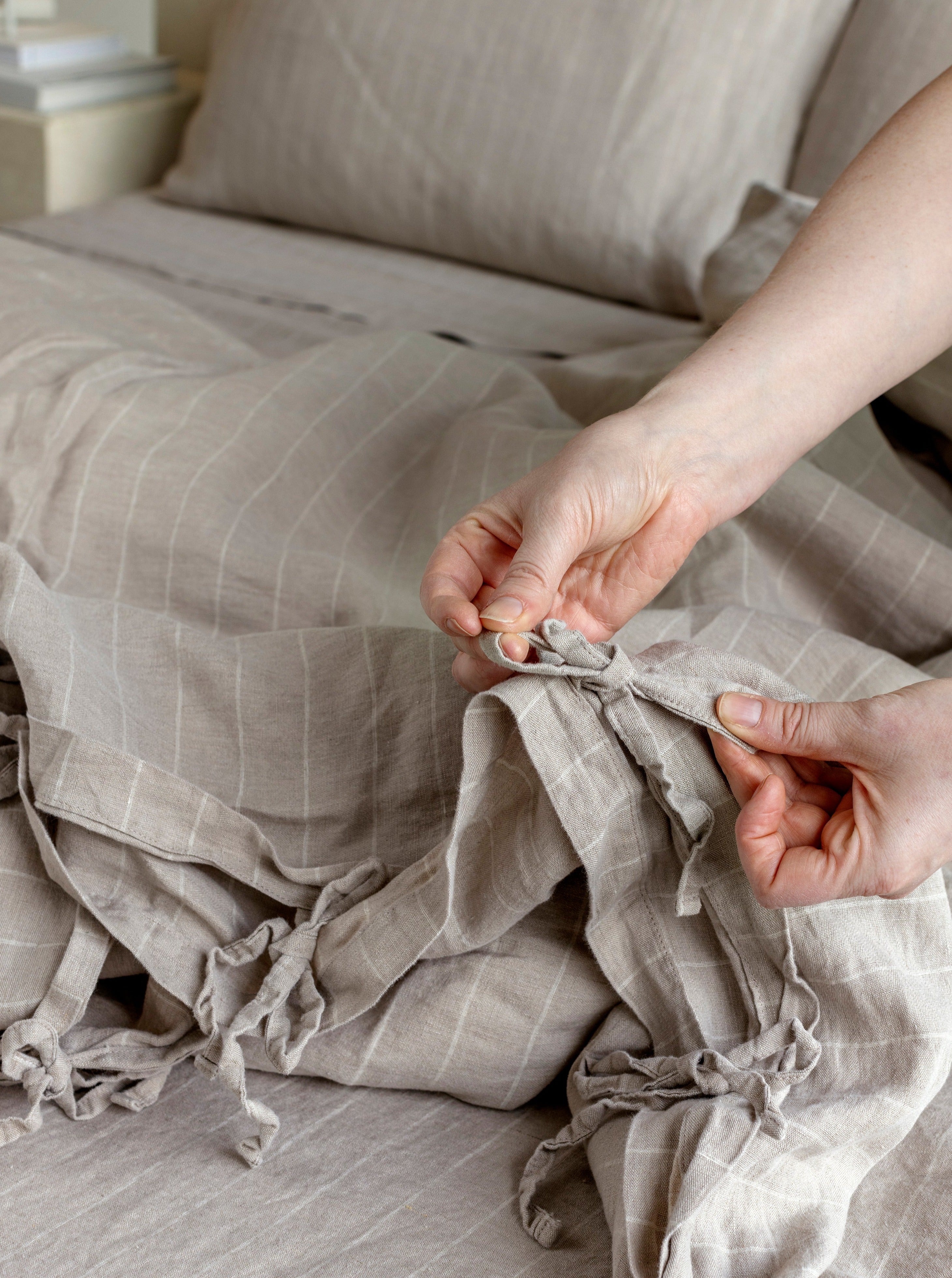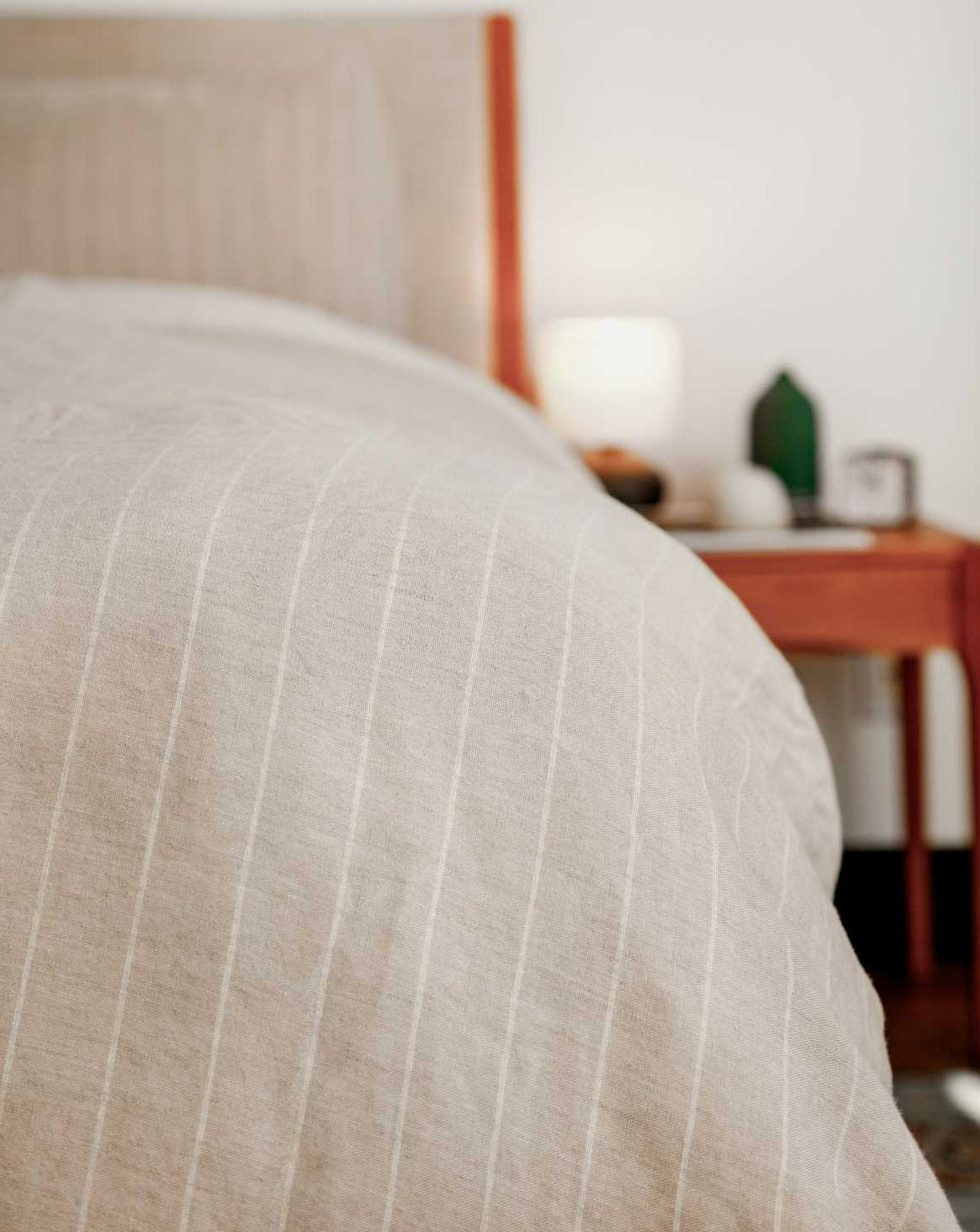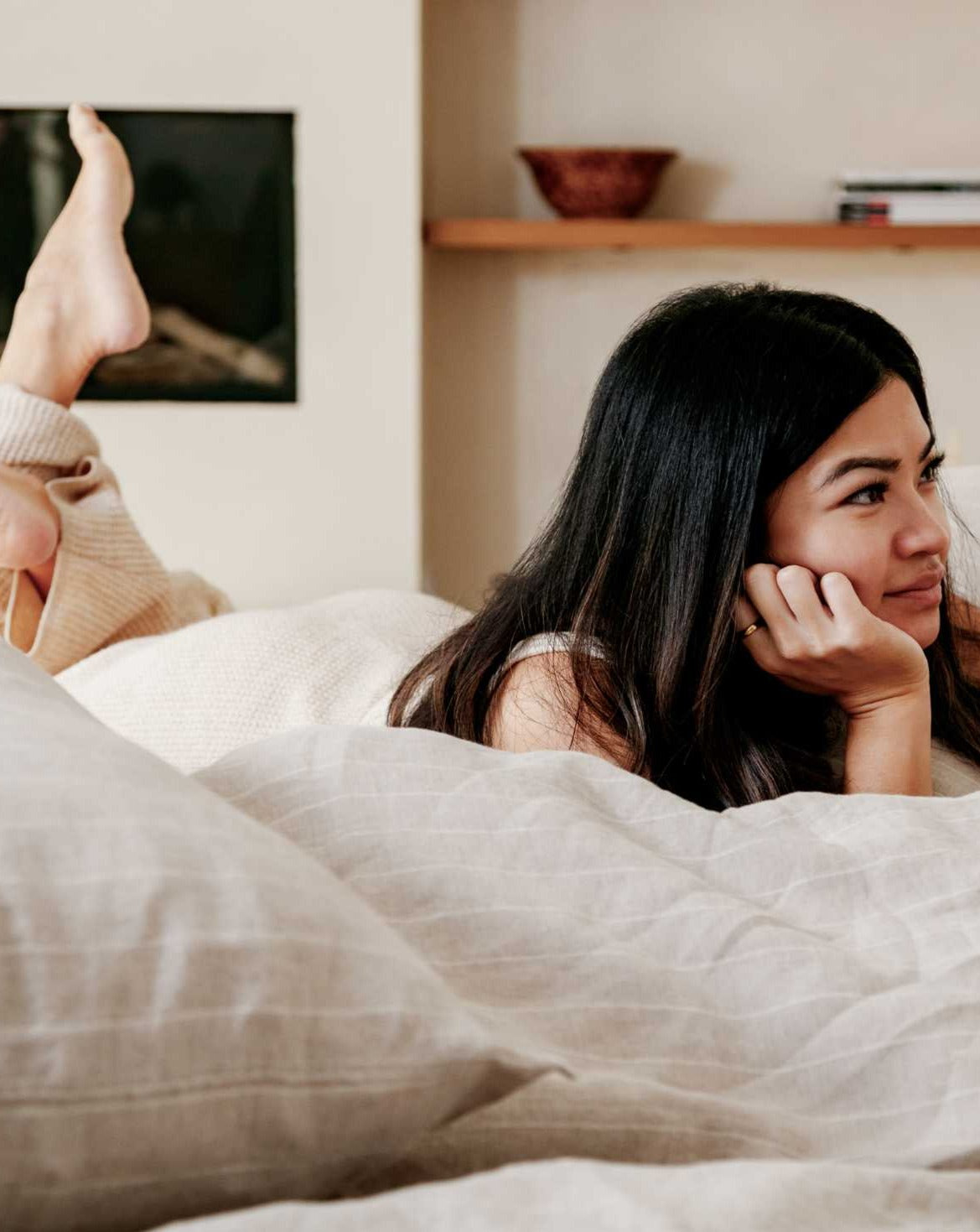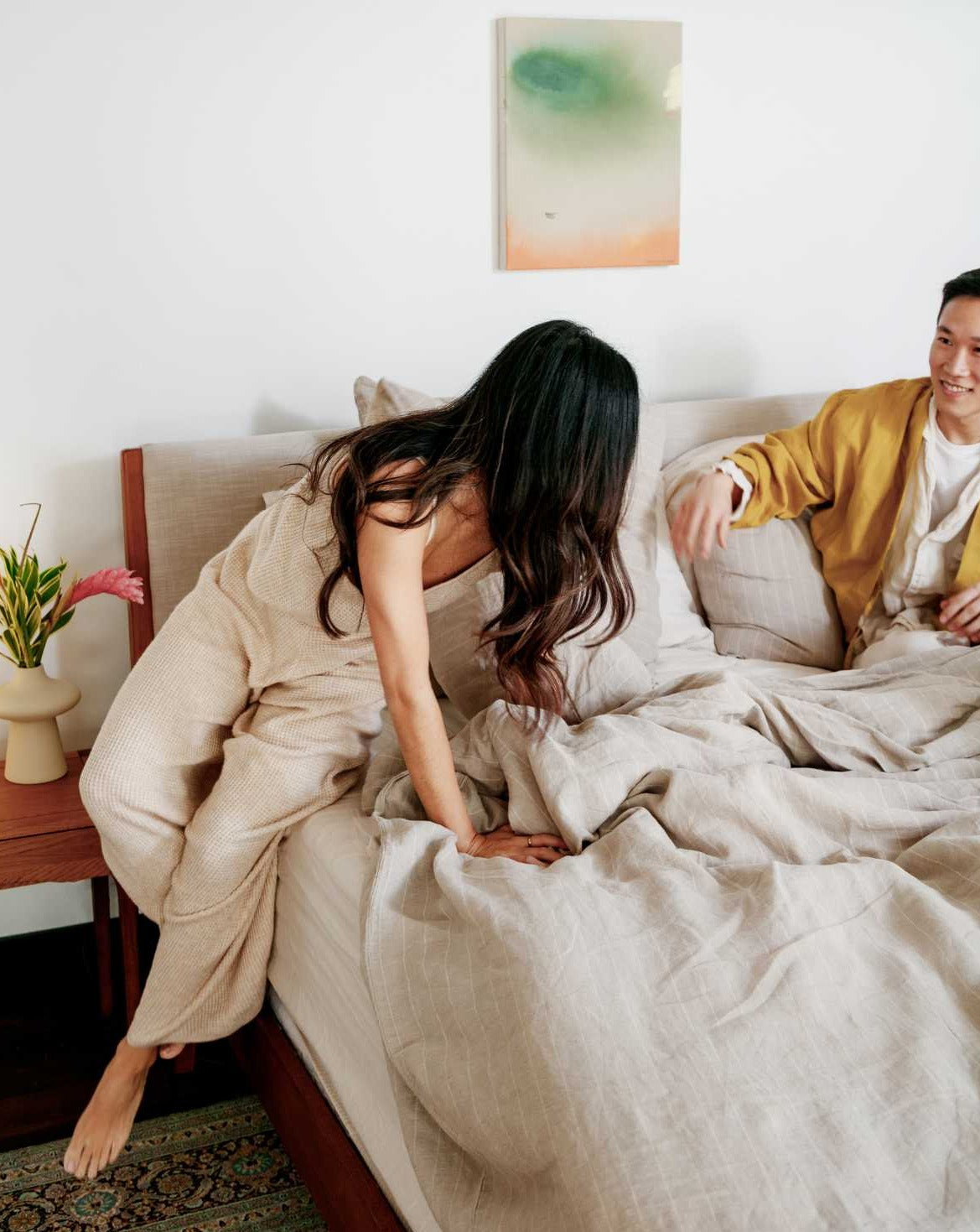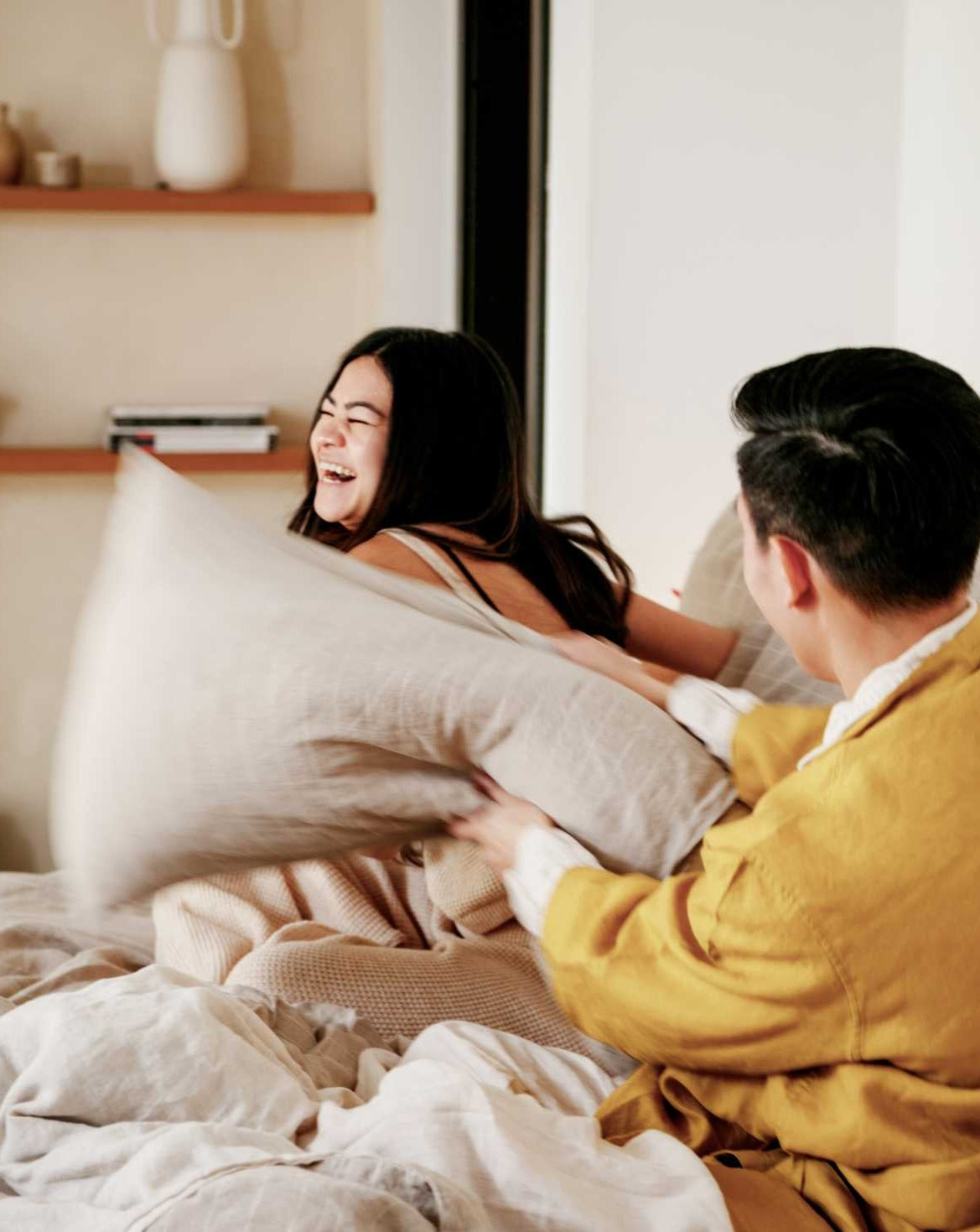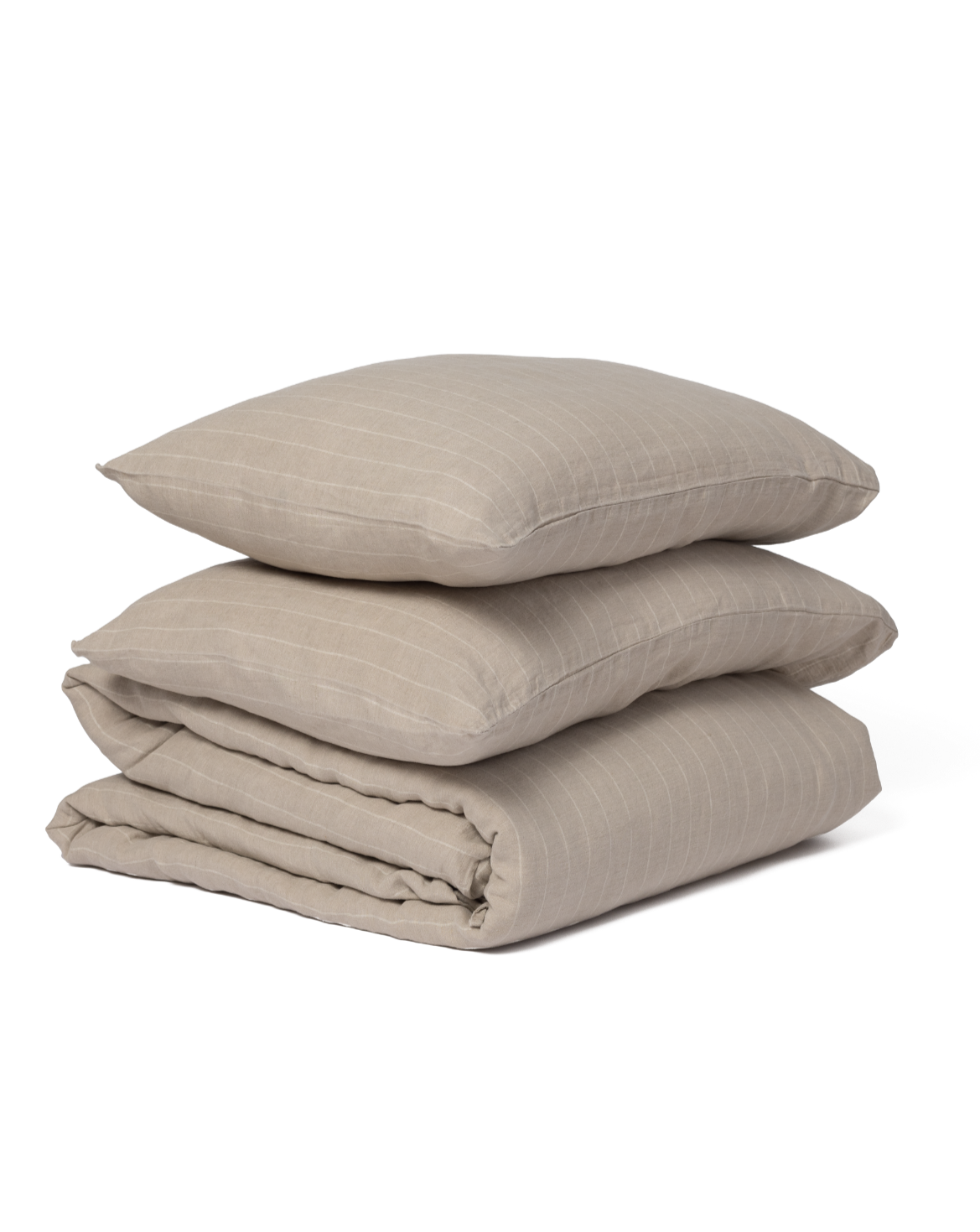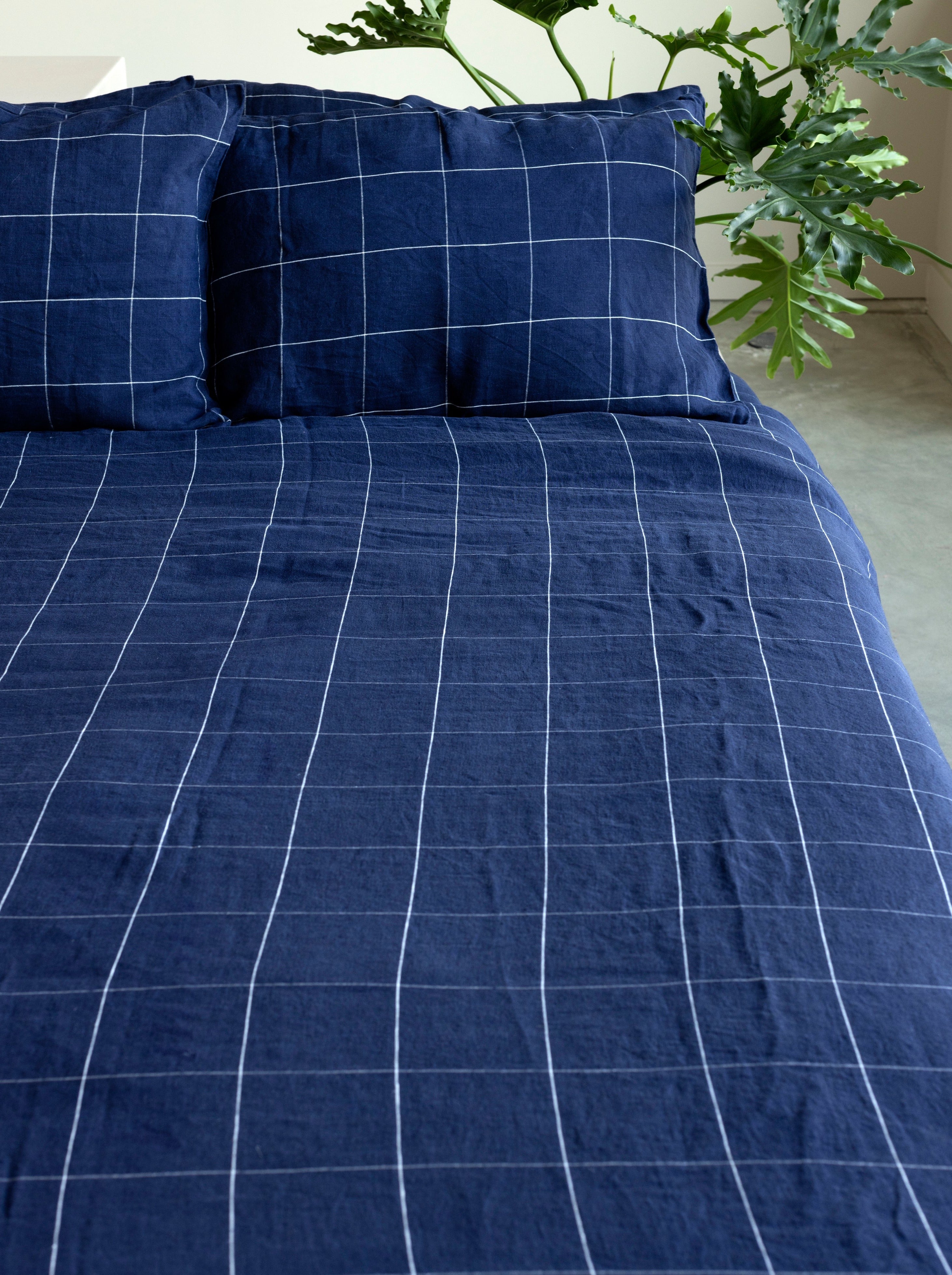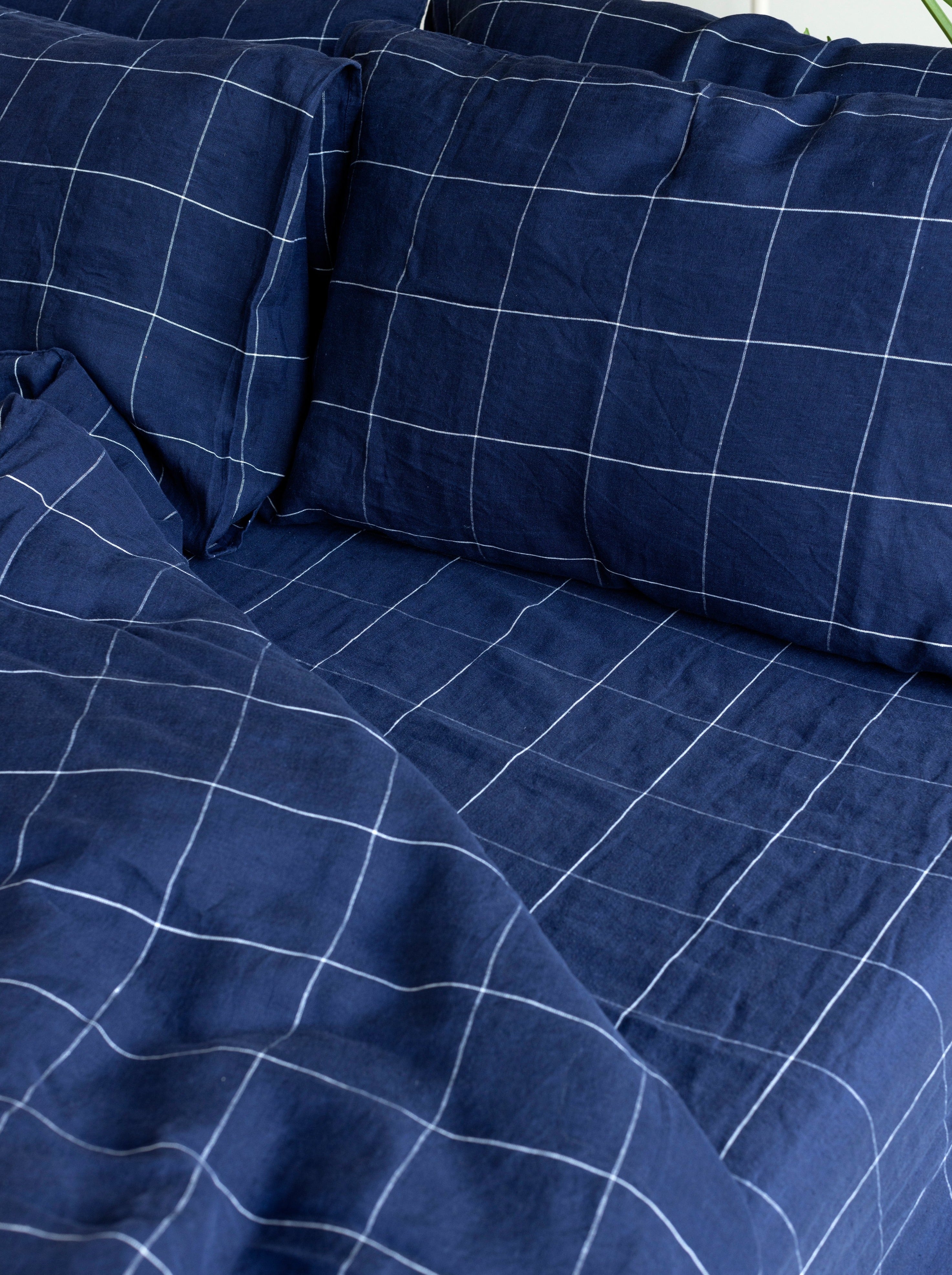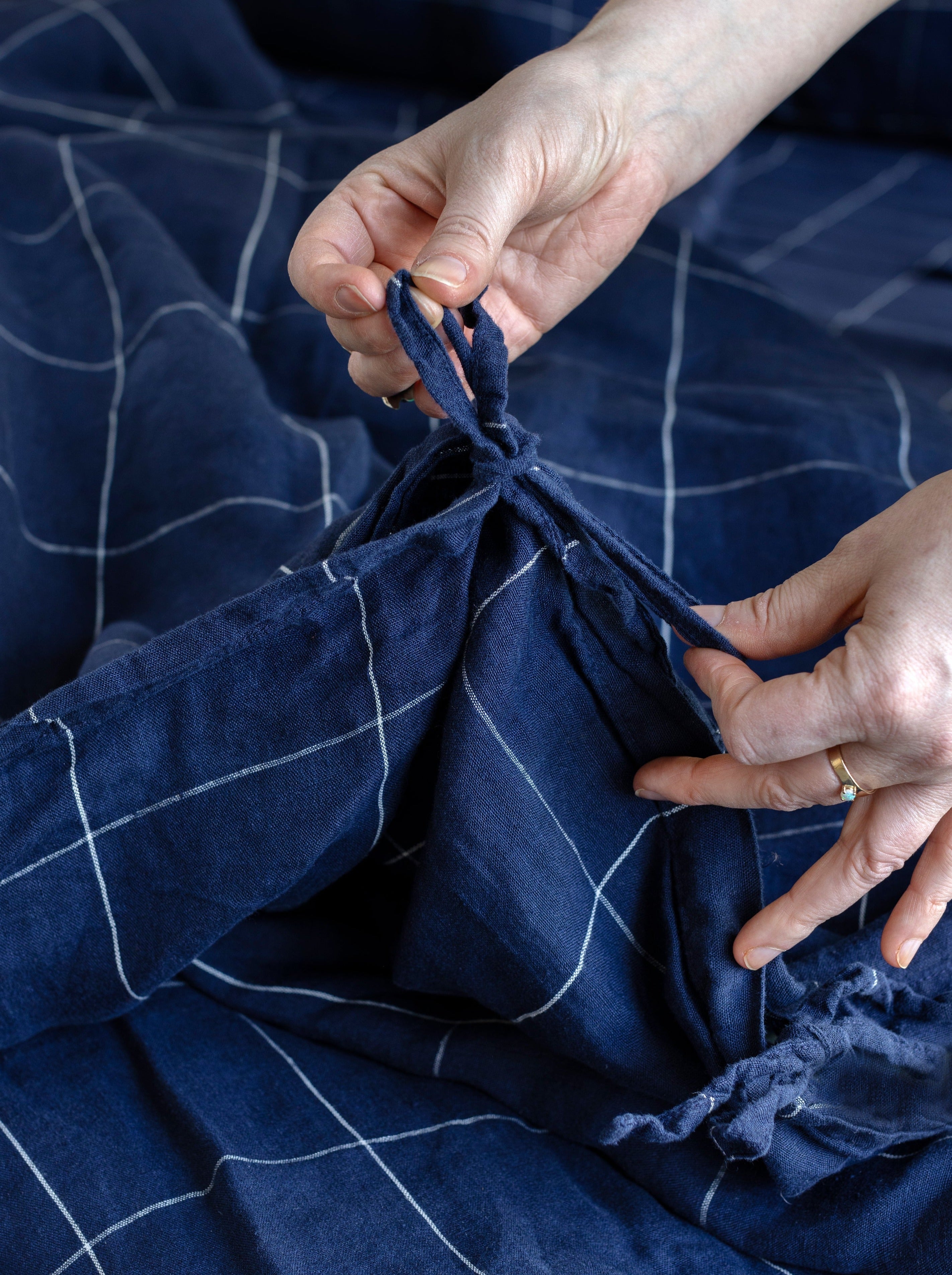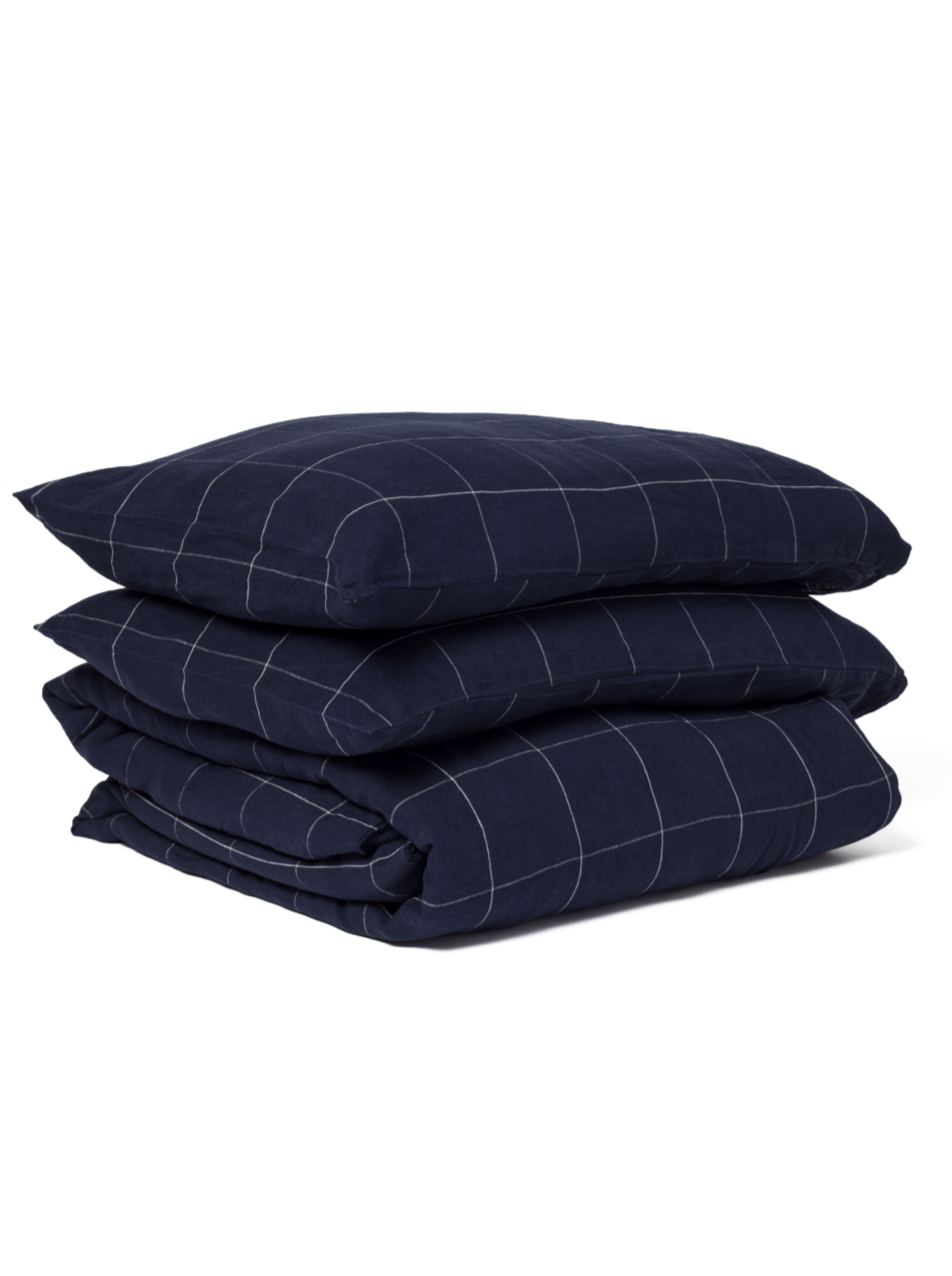 Fancy enough for guests, chill enough for everyday. This set looks as good as it feels. 
What's included:
Duvet cover, with end closure & inner corner ties to keep everything in place
2 Pillowcases, embraced by an envelope closure* 
*Psst: the Twin Duvet Set comes with 1 standard Pillowcase, the Queen Set comes with 2 Queen-size Pillowcases, and the King Set comes with 2 King-size Pillowcases.
Our 30 day guarantee
If you're not 100% sure about your linen, you don't have to decide right away. Take a few nights to think about it. Our 30-Night Sleep-On-It return policy means that if you haven't completely fallen in love, you can reach out to hello@shopwilet.com within 30 nights of your delivery receipt date to begin the return or exchange process.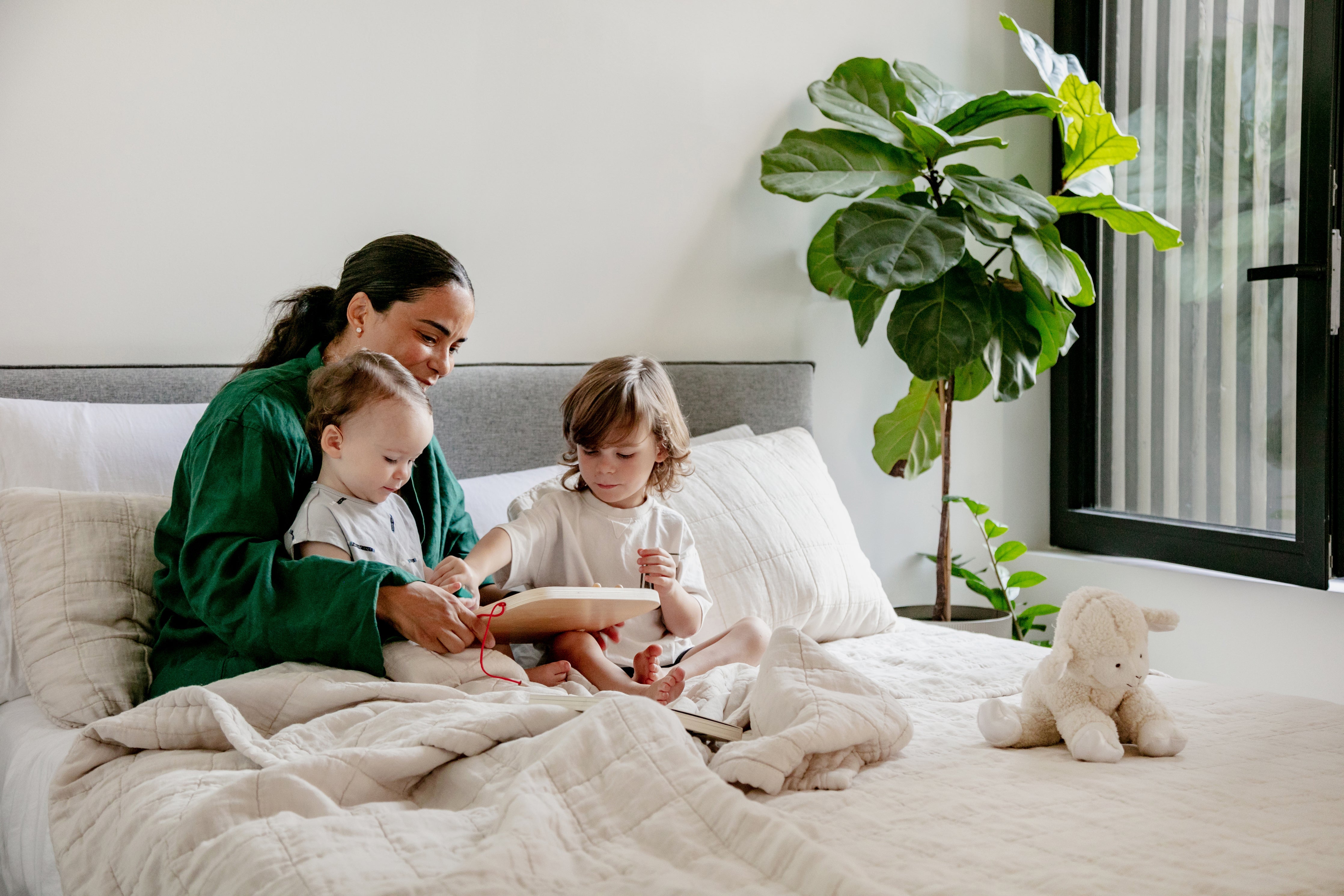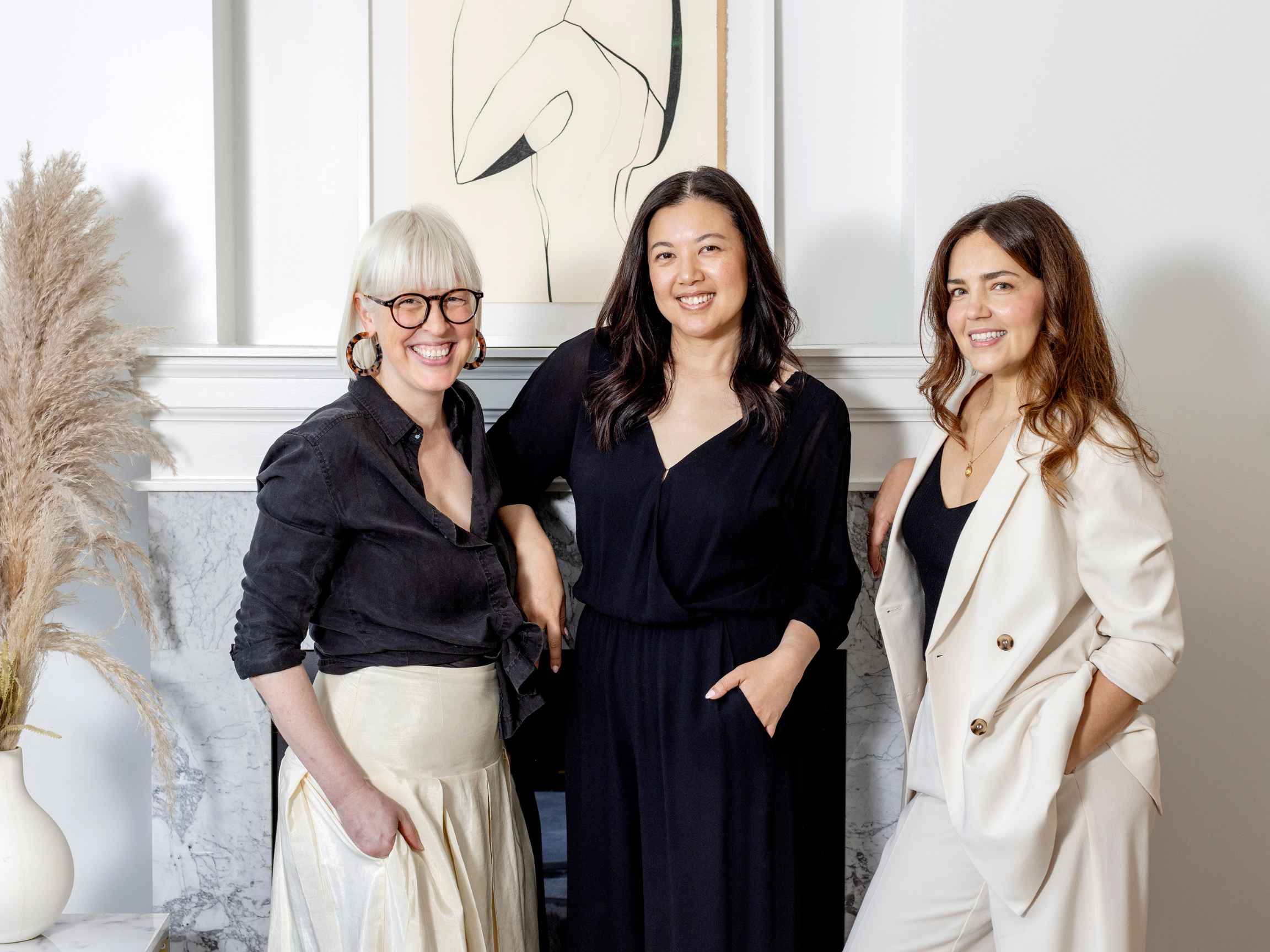 Nice to meet you!
Three friends with a mutual passion for a great night's sleep. That's how Wilet began. It may have started as a bootstrapped side-hustle for co-founders Anna, Oana and Vivian – but it's quickly transformed into Canada's go-to for ethically sourced, sustainably produced, carefully designed linen.
Best pink ever
These linen sheets are divine!
The Linen Duvet Set
I have purchased my share of sleep bundles from Wilet but when I saw the blending of colors I purchased just the Duvet Set in a different color and love how it blends nicely with my feature wall plus the quality is fabulous.
Deliciously Comfy and High Quality
I've used the same bedsheets for about 5 years and really didn't have a big problem. Bought the Linen Set because I liked the color and it seemed like it would be a nice texture. These were DELICIOUSLY Comfy, soft, buttery, and just amazing. The quality it really there. After a few washes, they are just like new. 10/10 would recommend.
How many sets can one person own?
I love changing my duvet cover, I've purchased four now. Blush, charcoal, marigold and the set featured in the Jilly Box. The linen duvet is also my puppy Peanut's favourite place to cuddle up for a nap or at night time! We definitely won't ever switch back to a different duvet cover, we are to invested and in love over here.