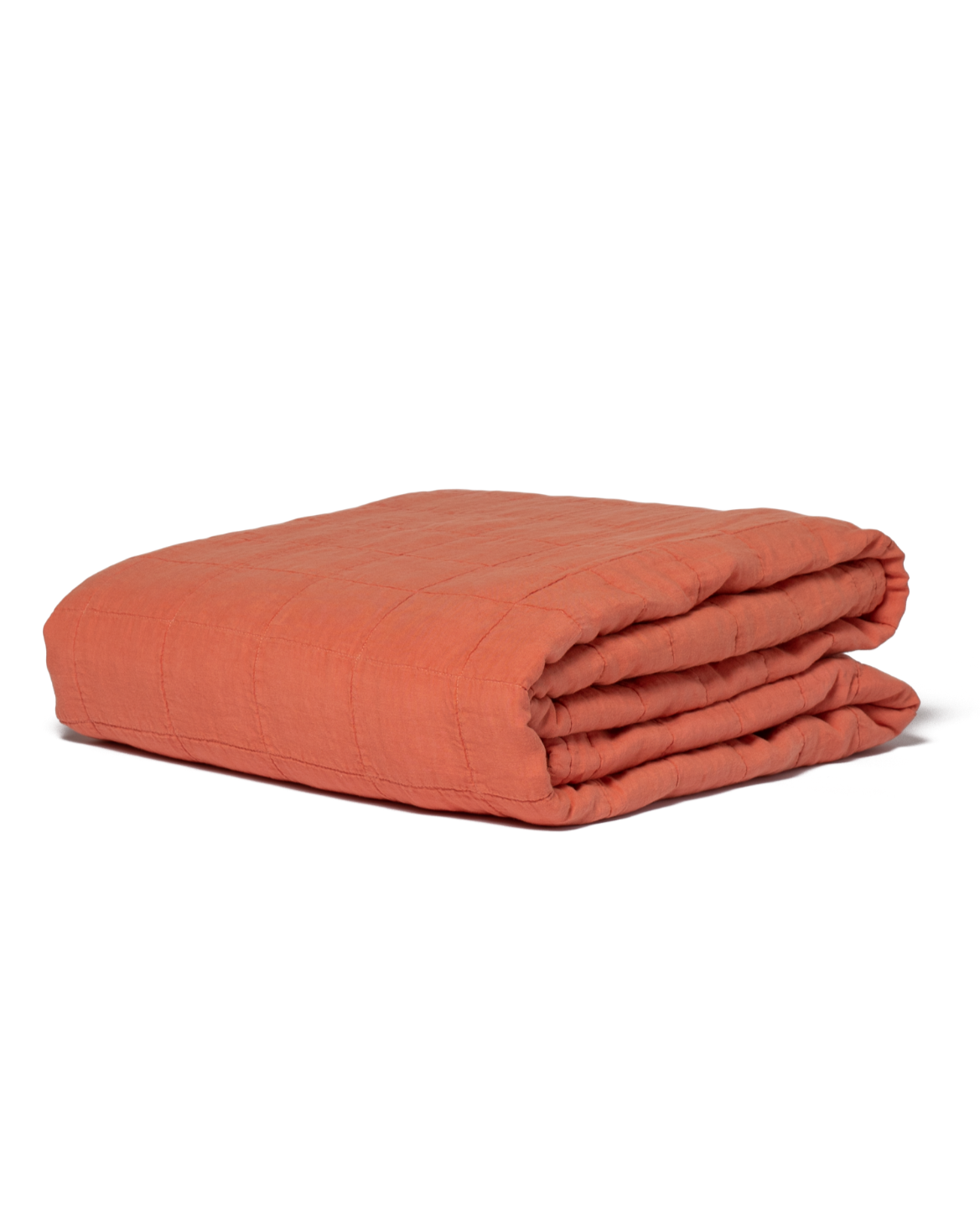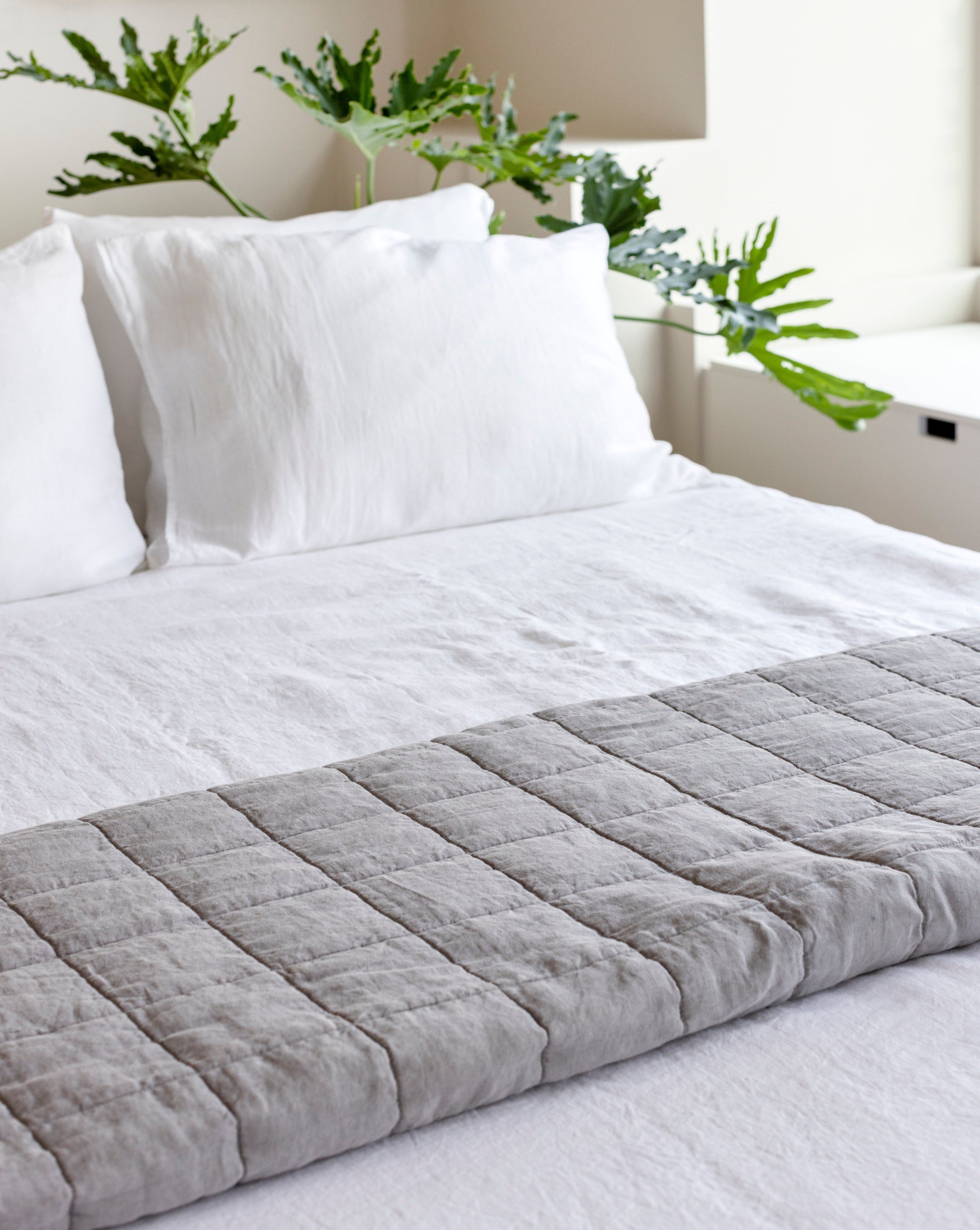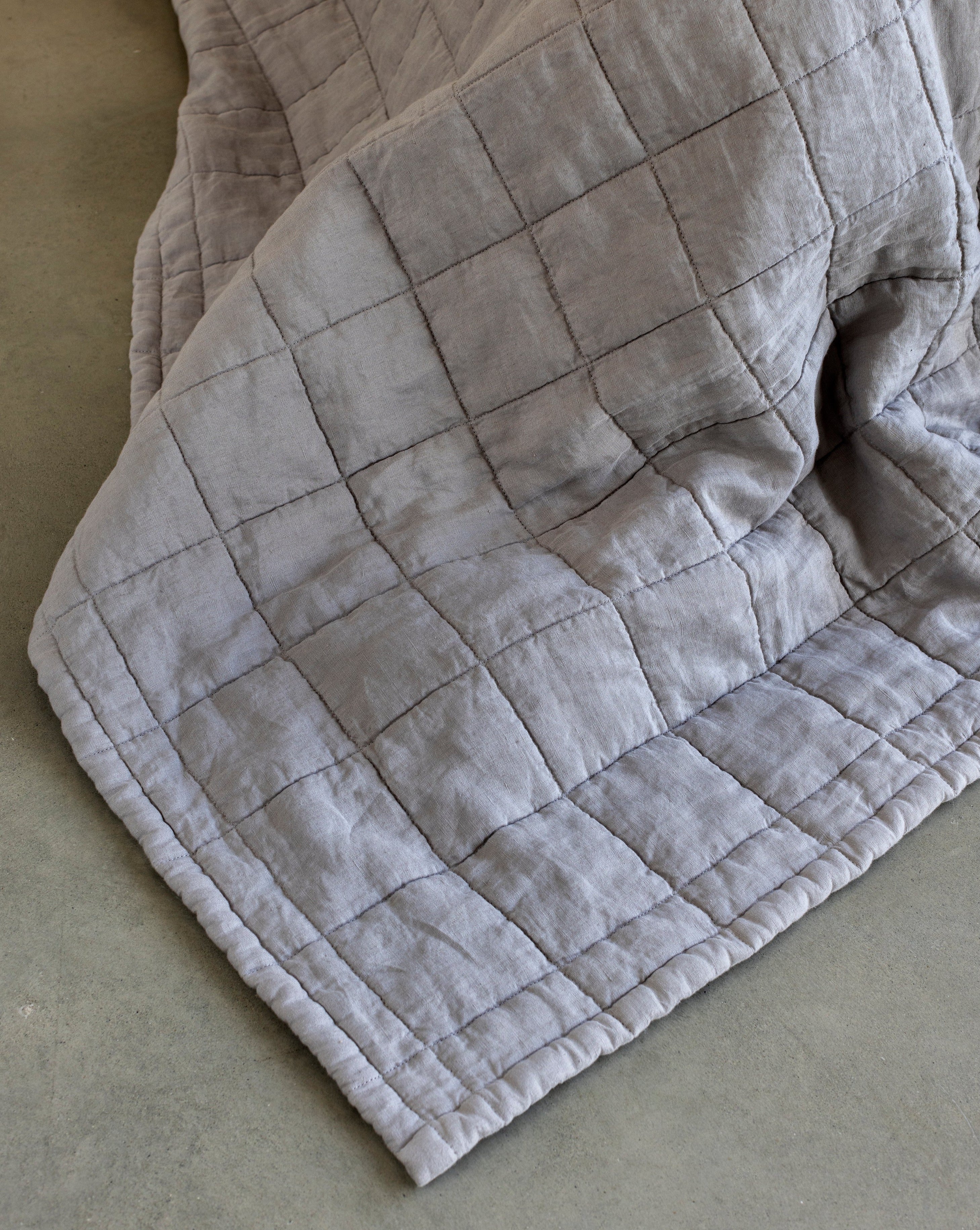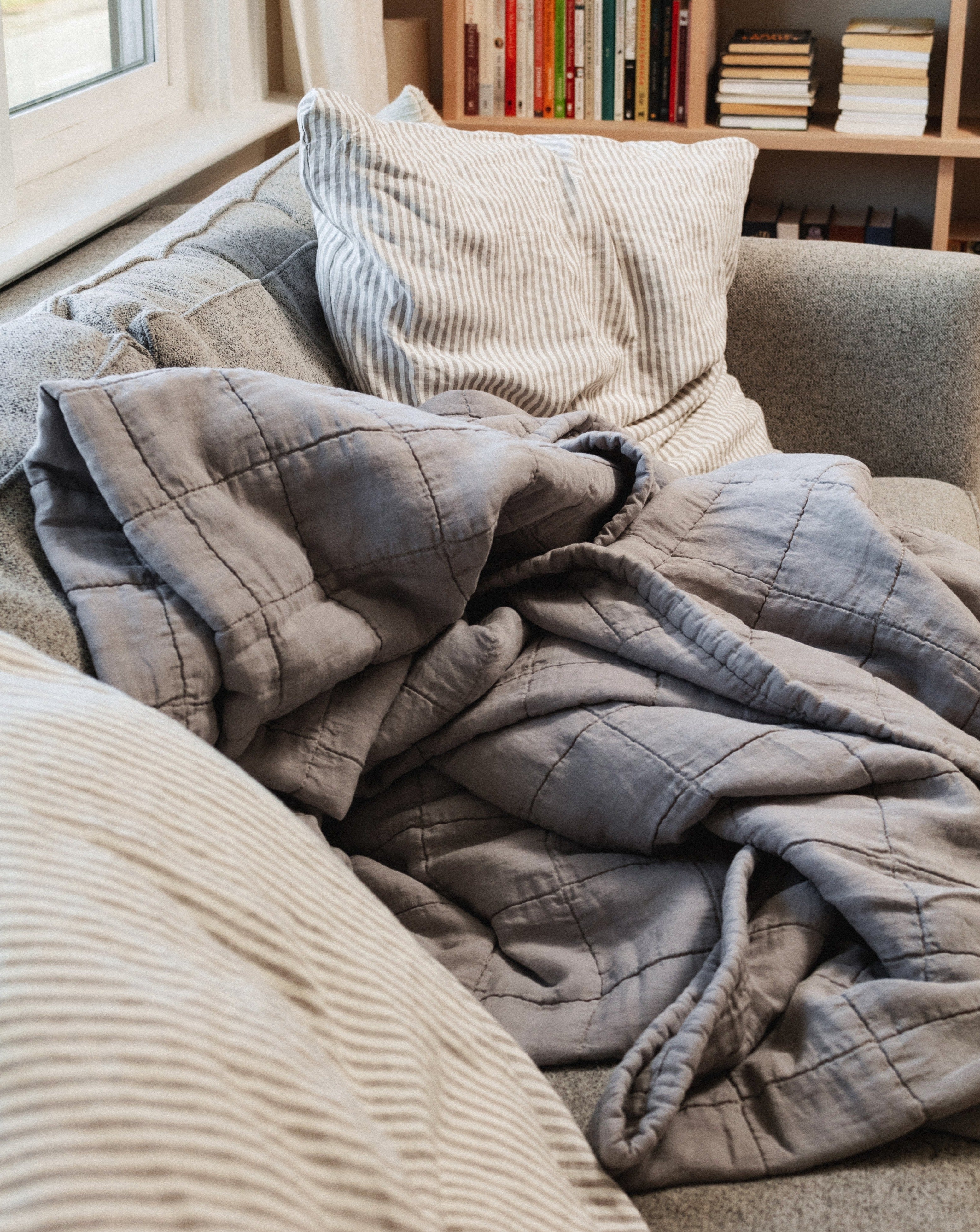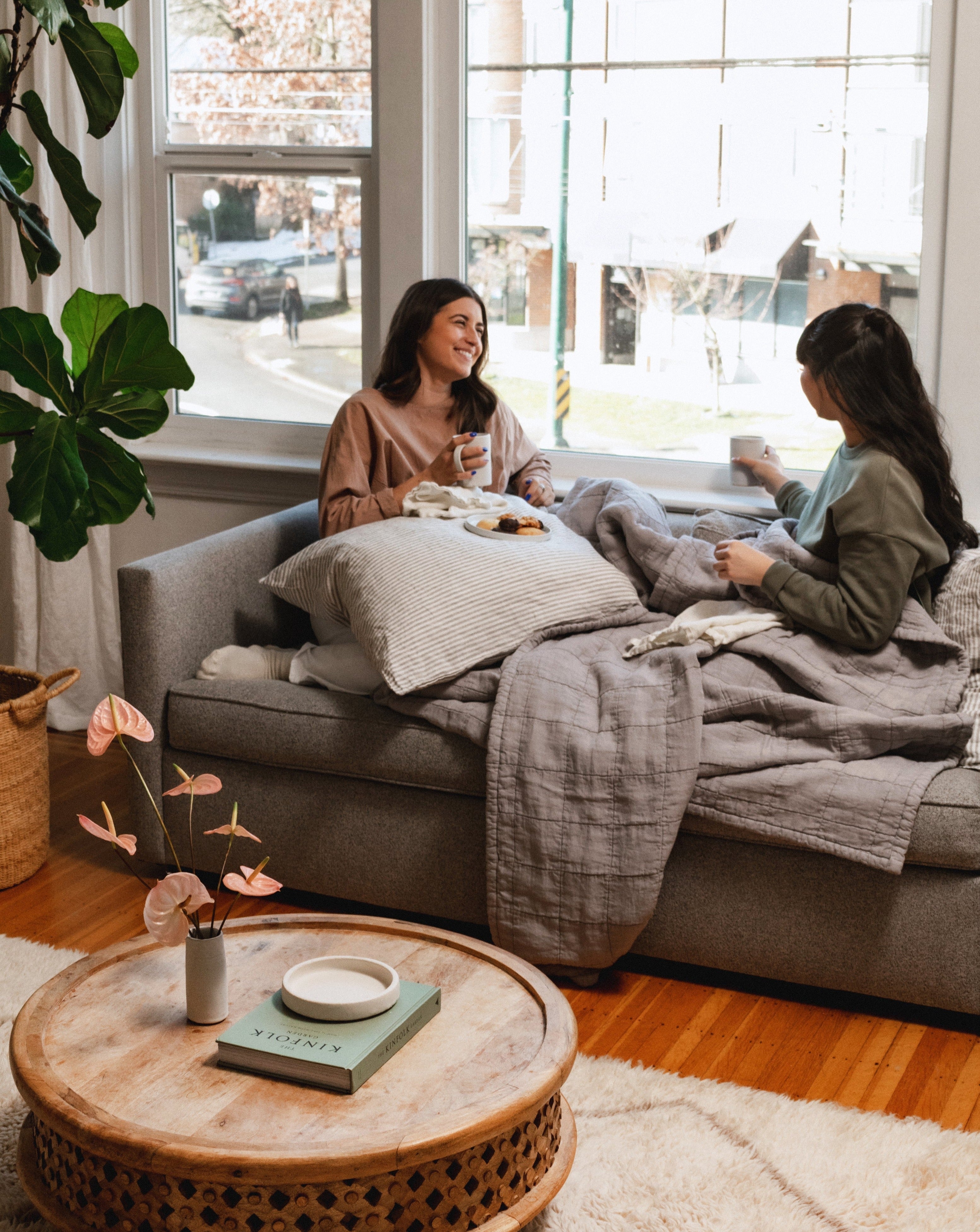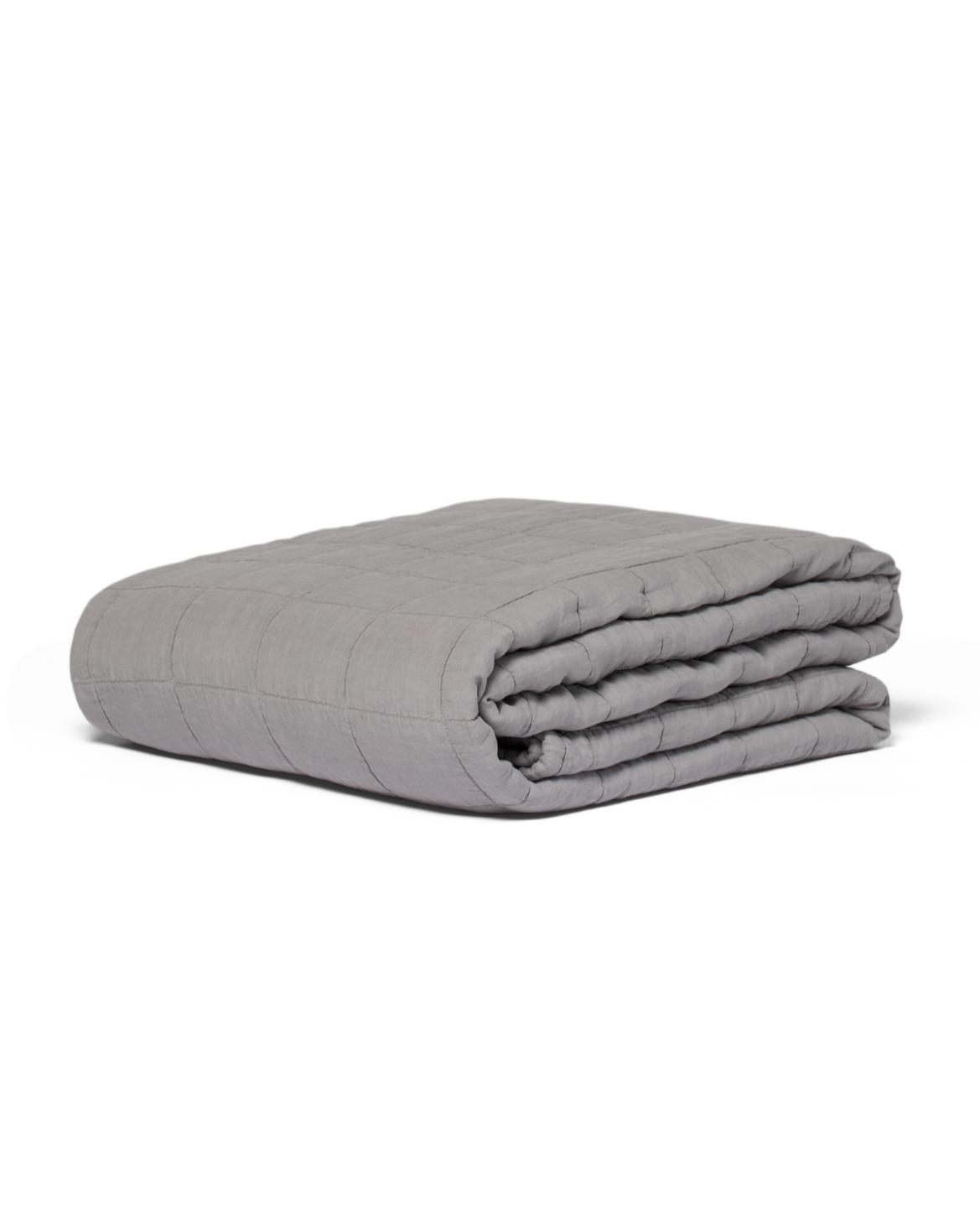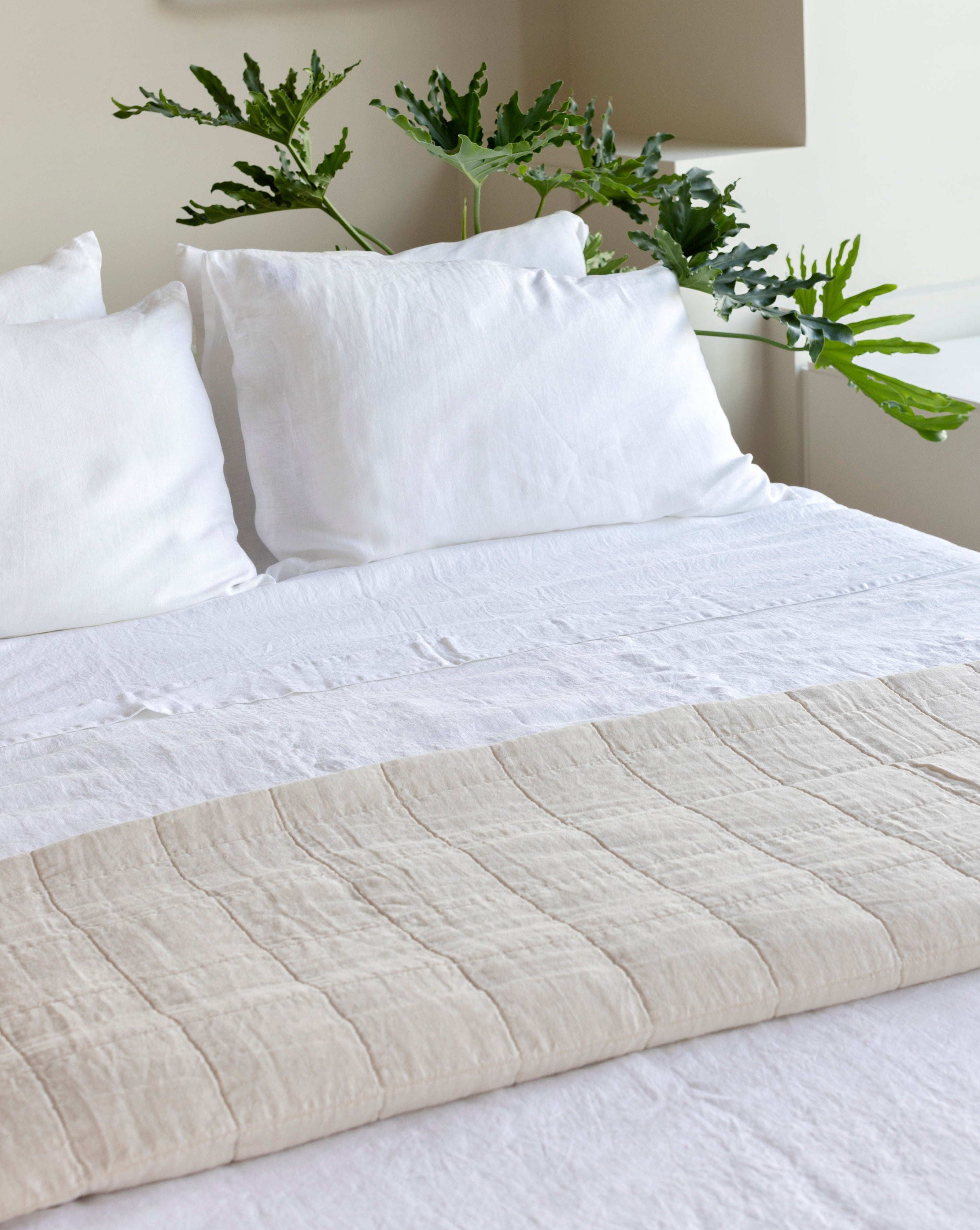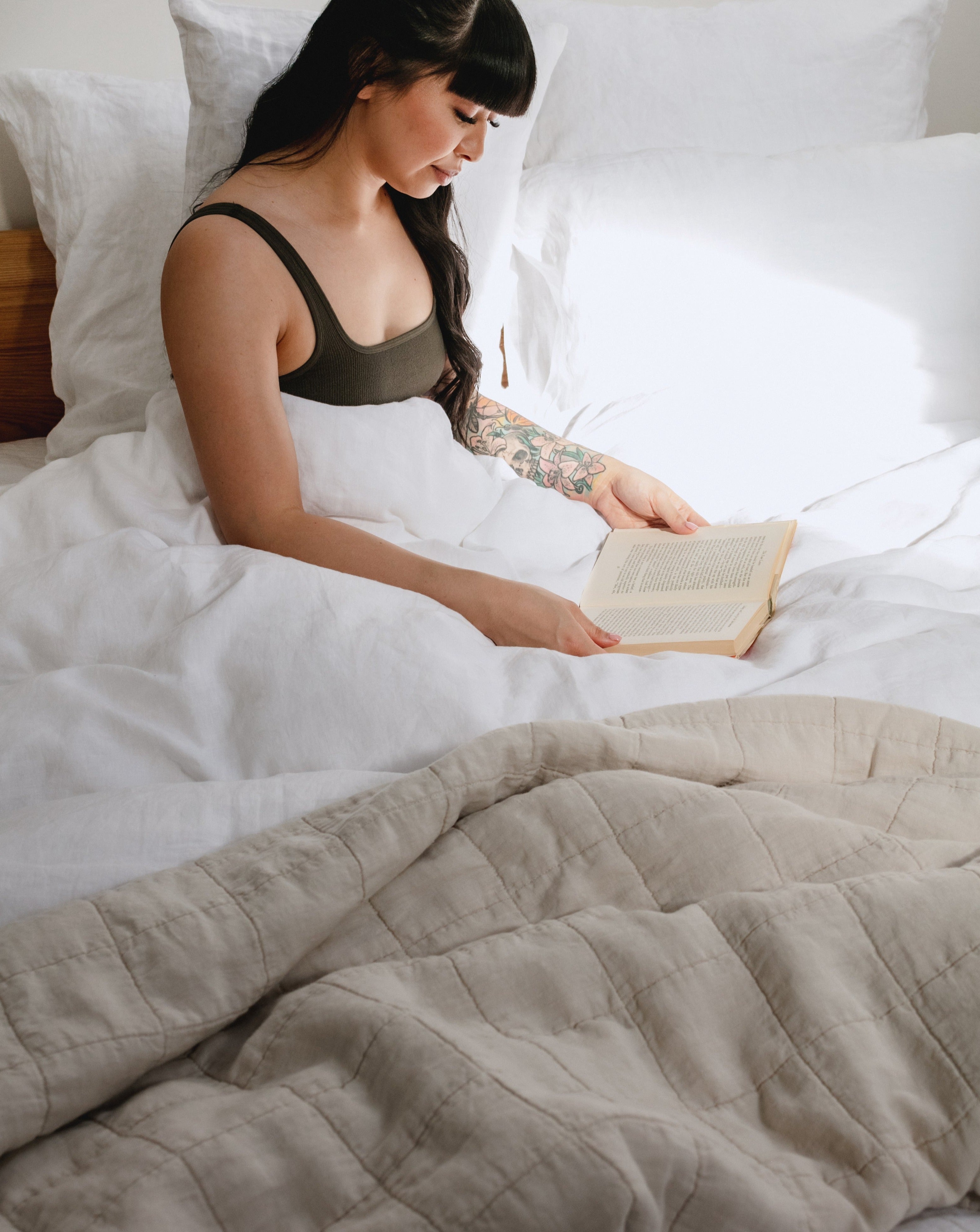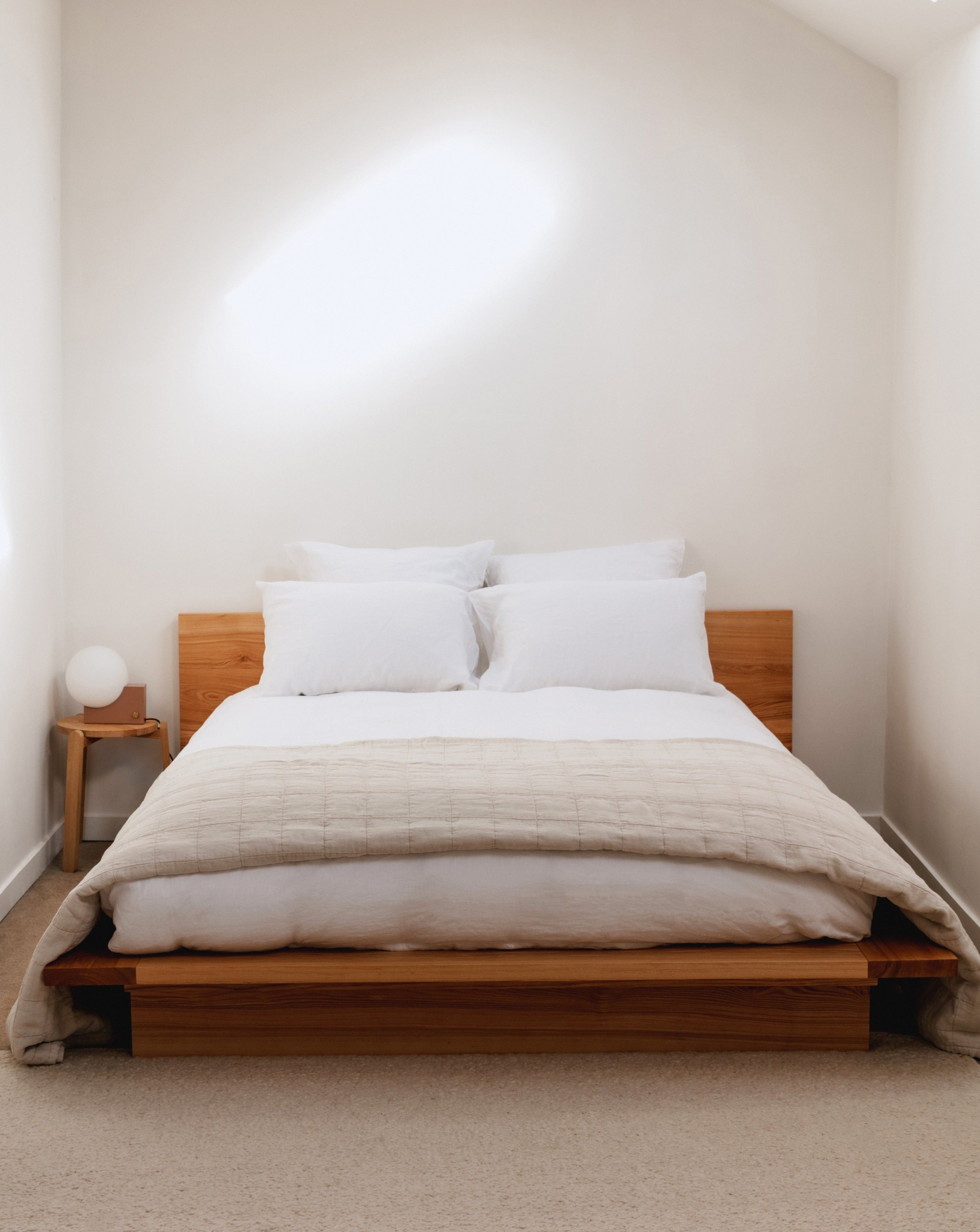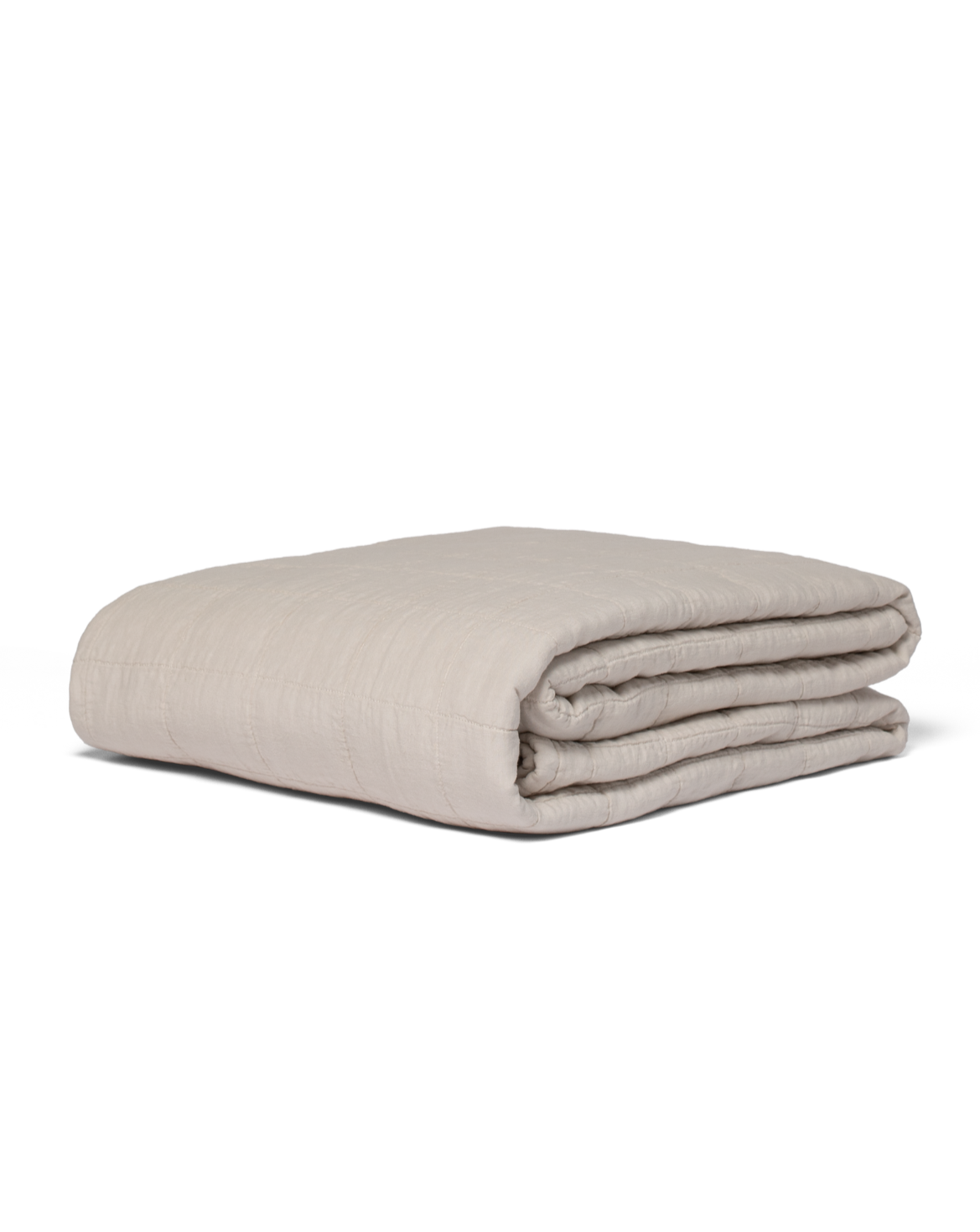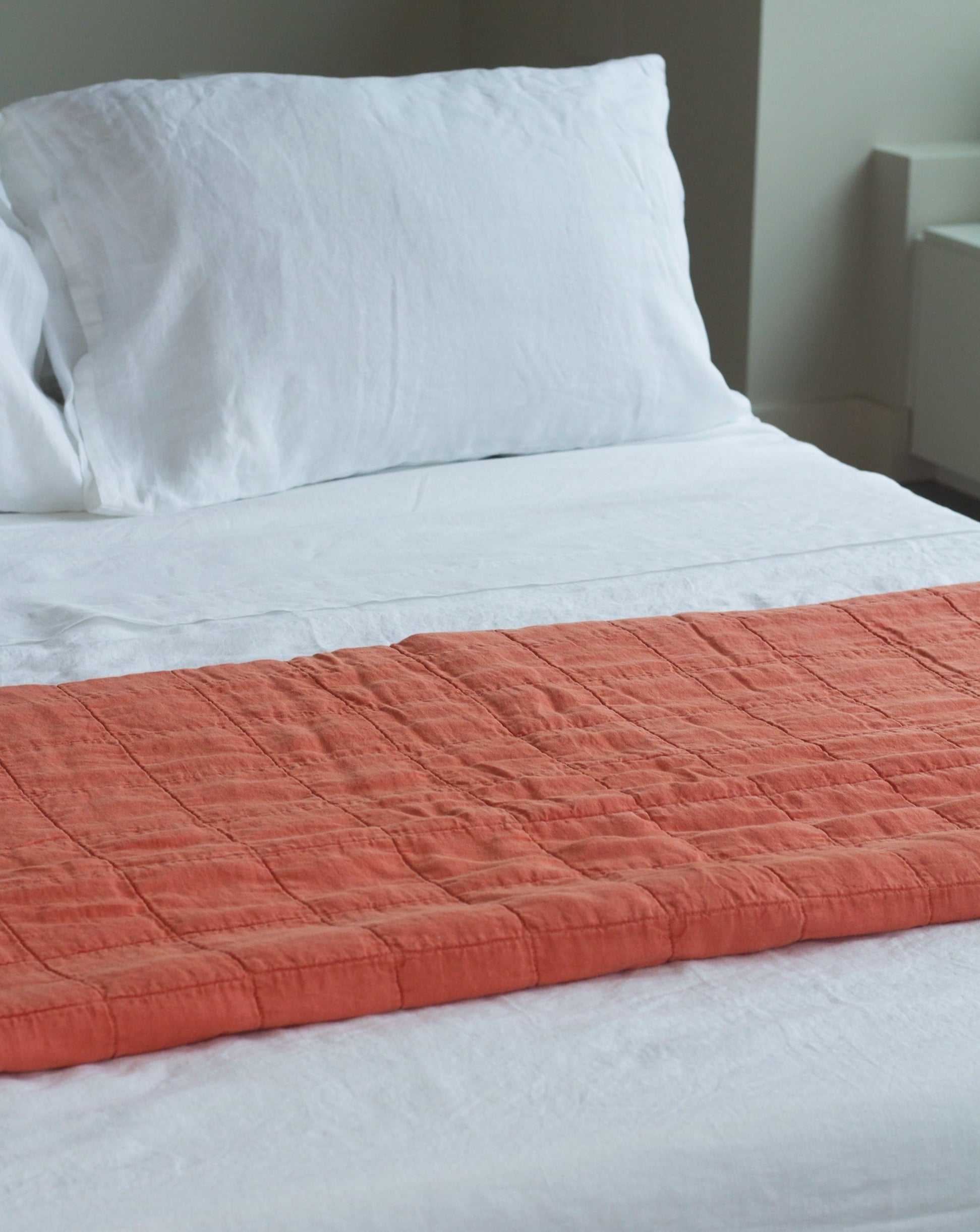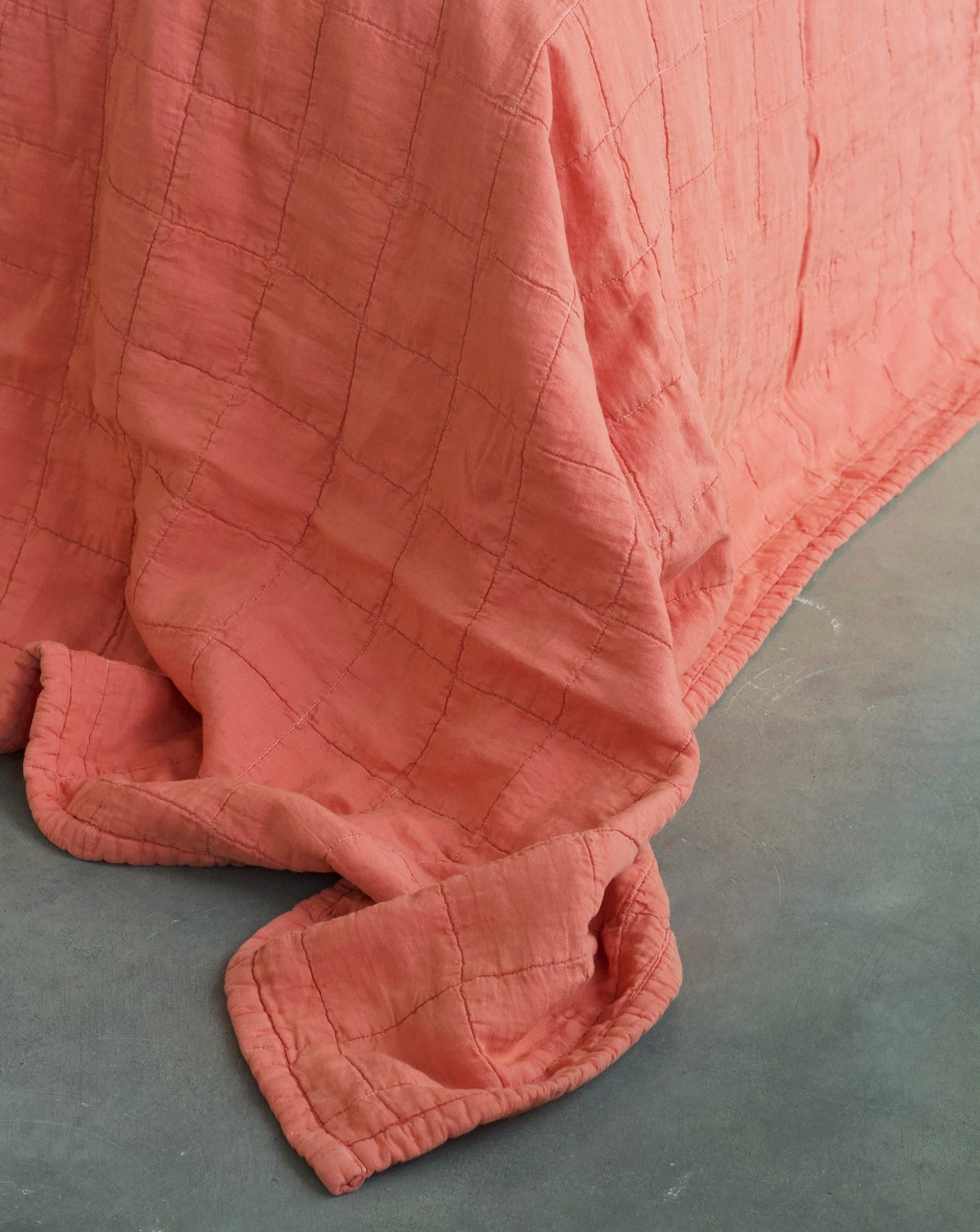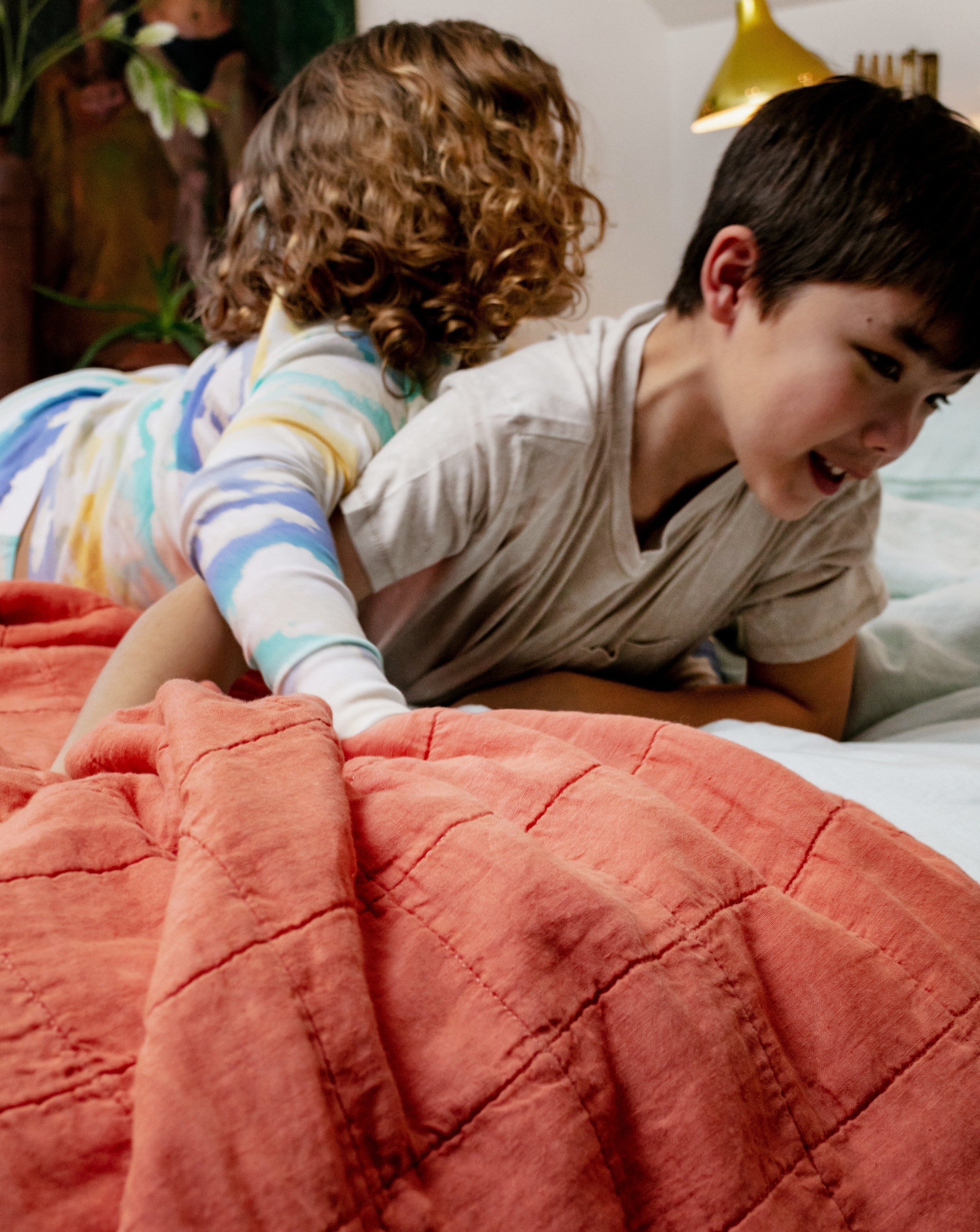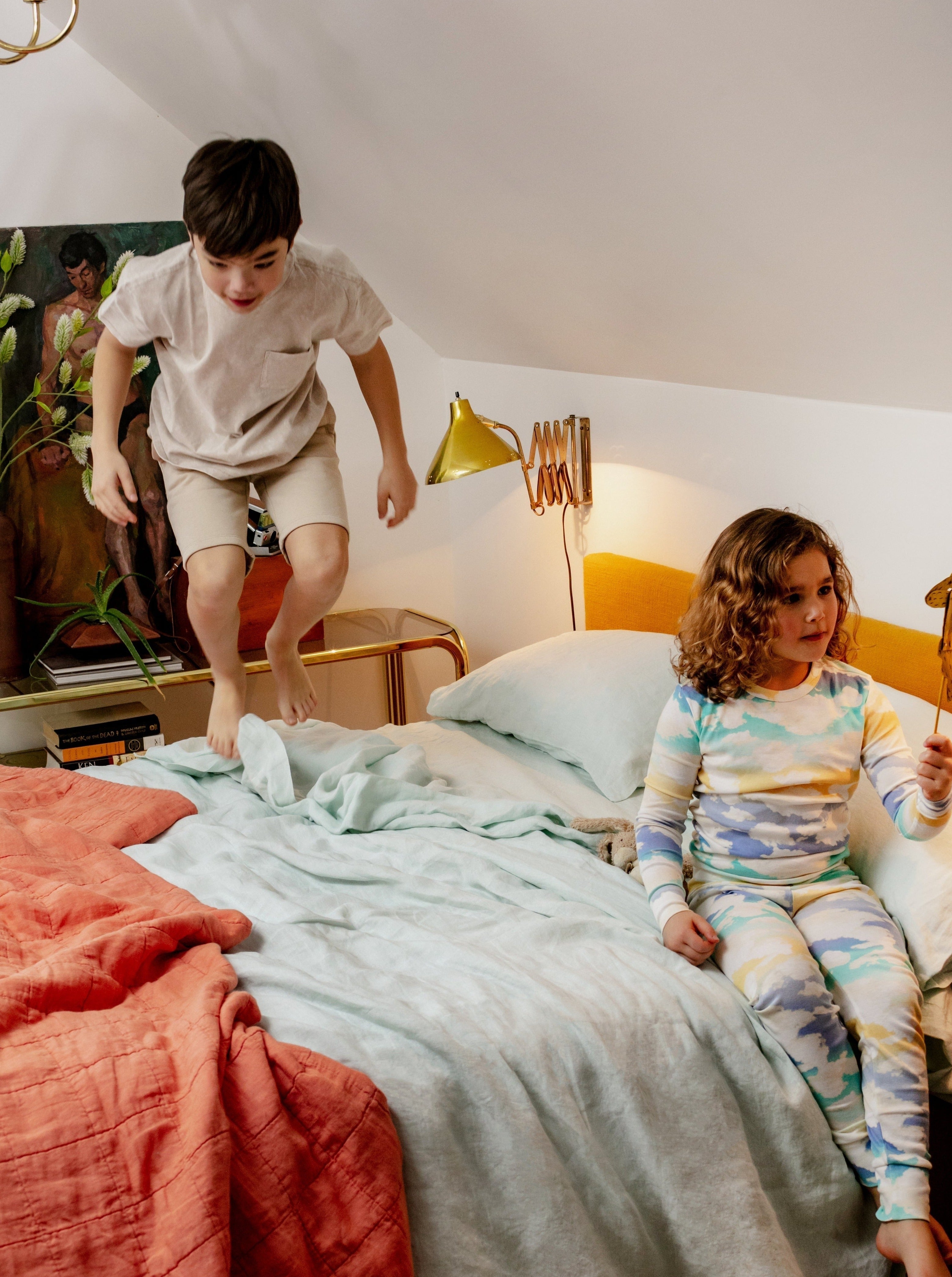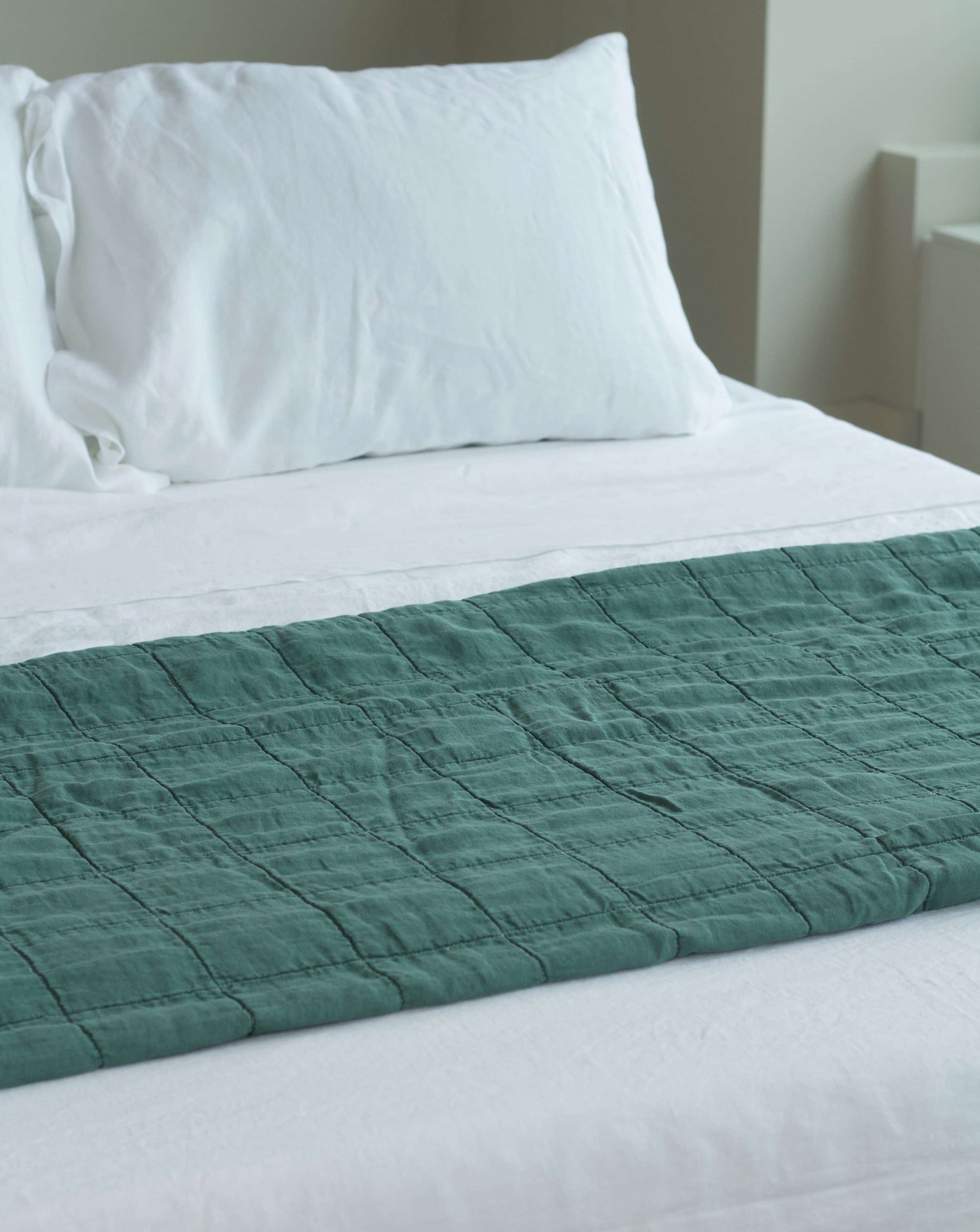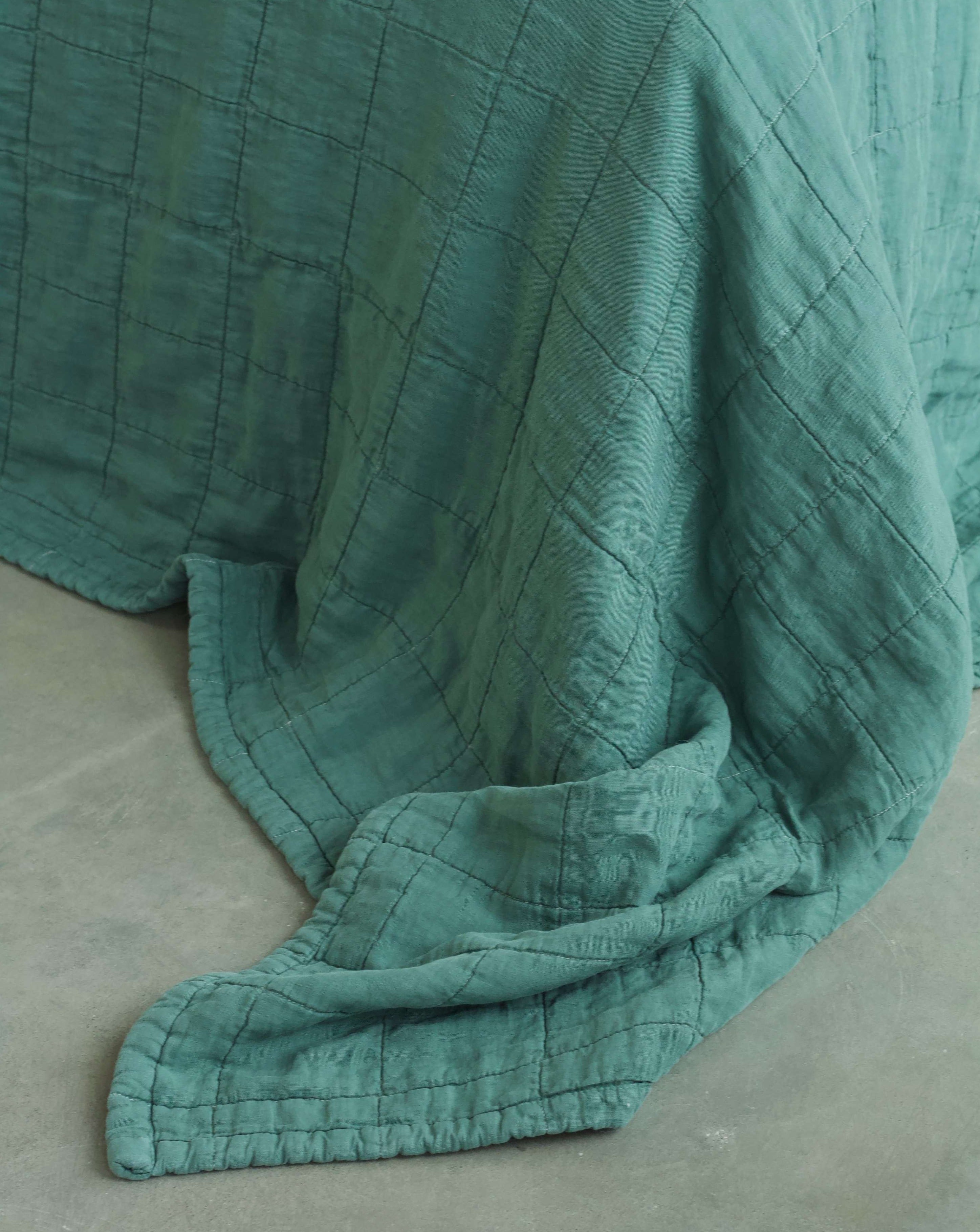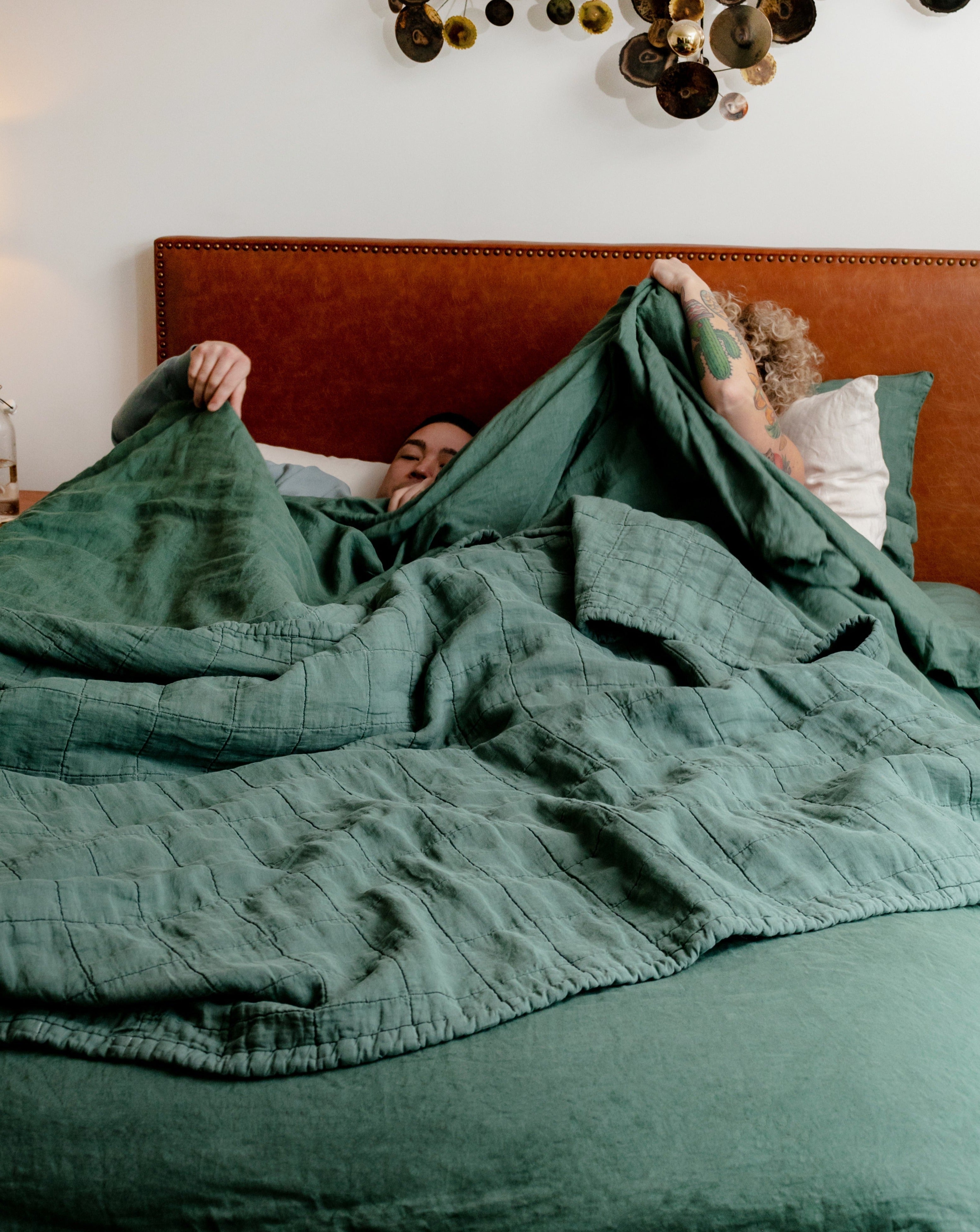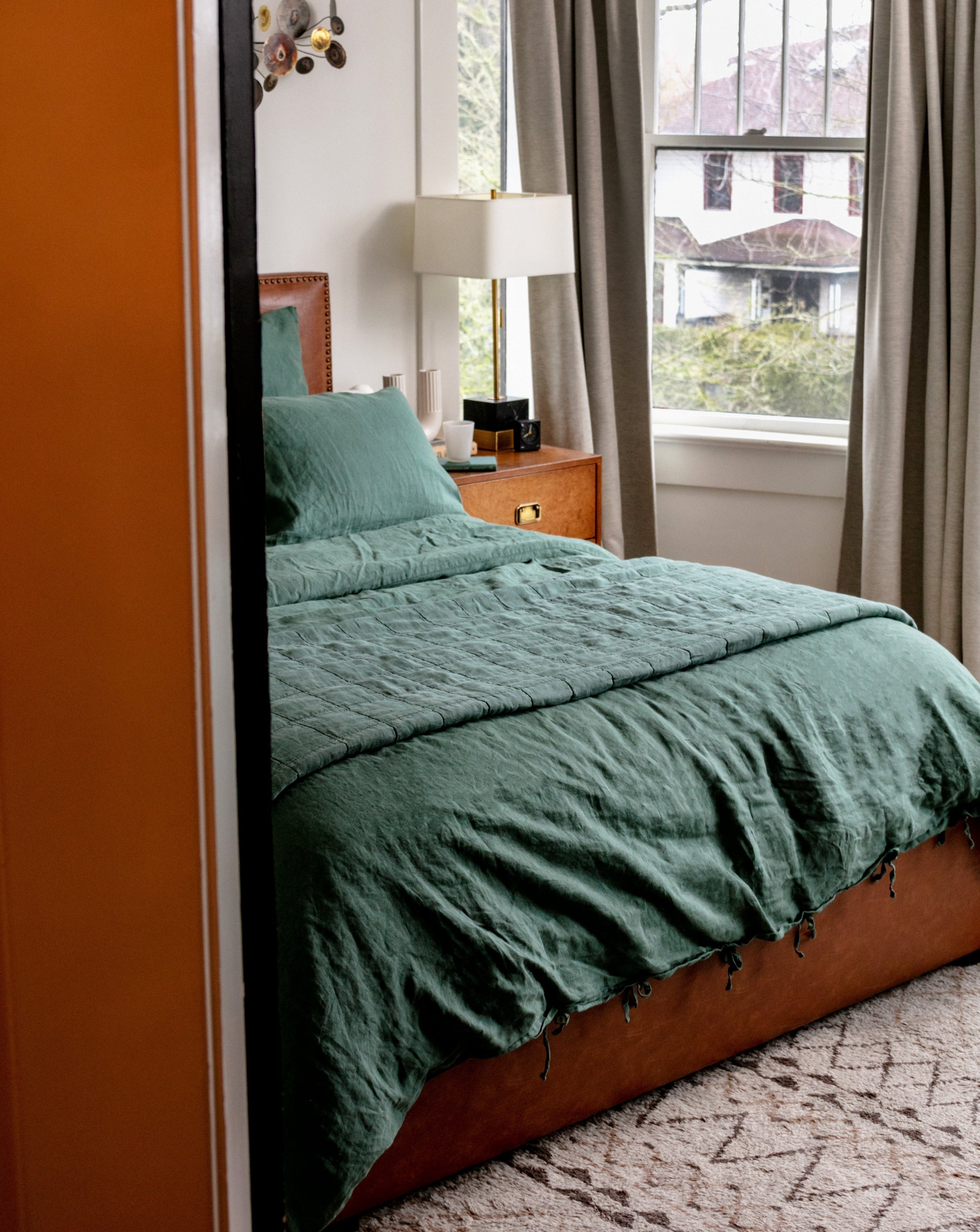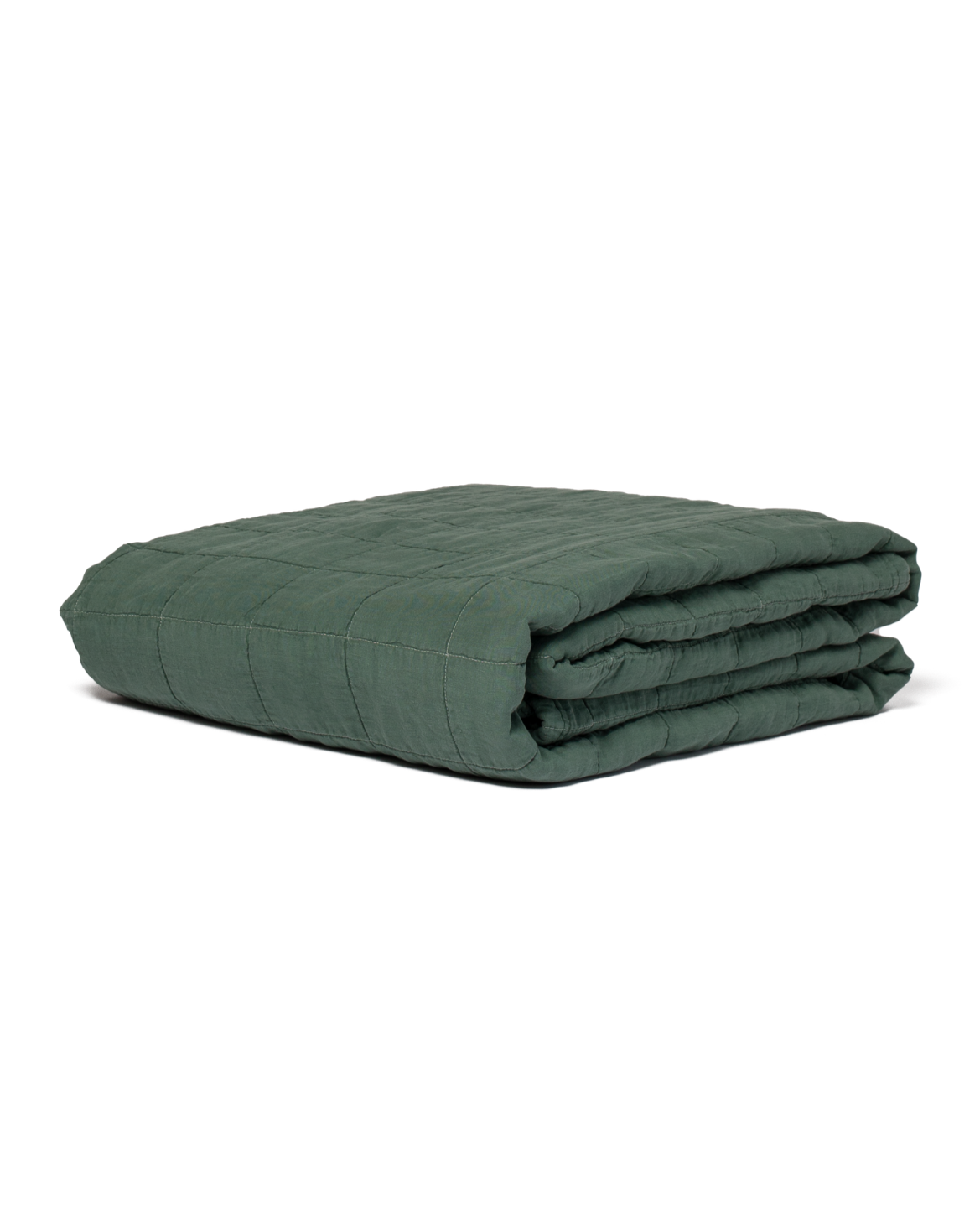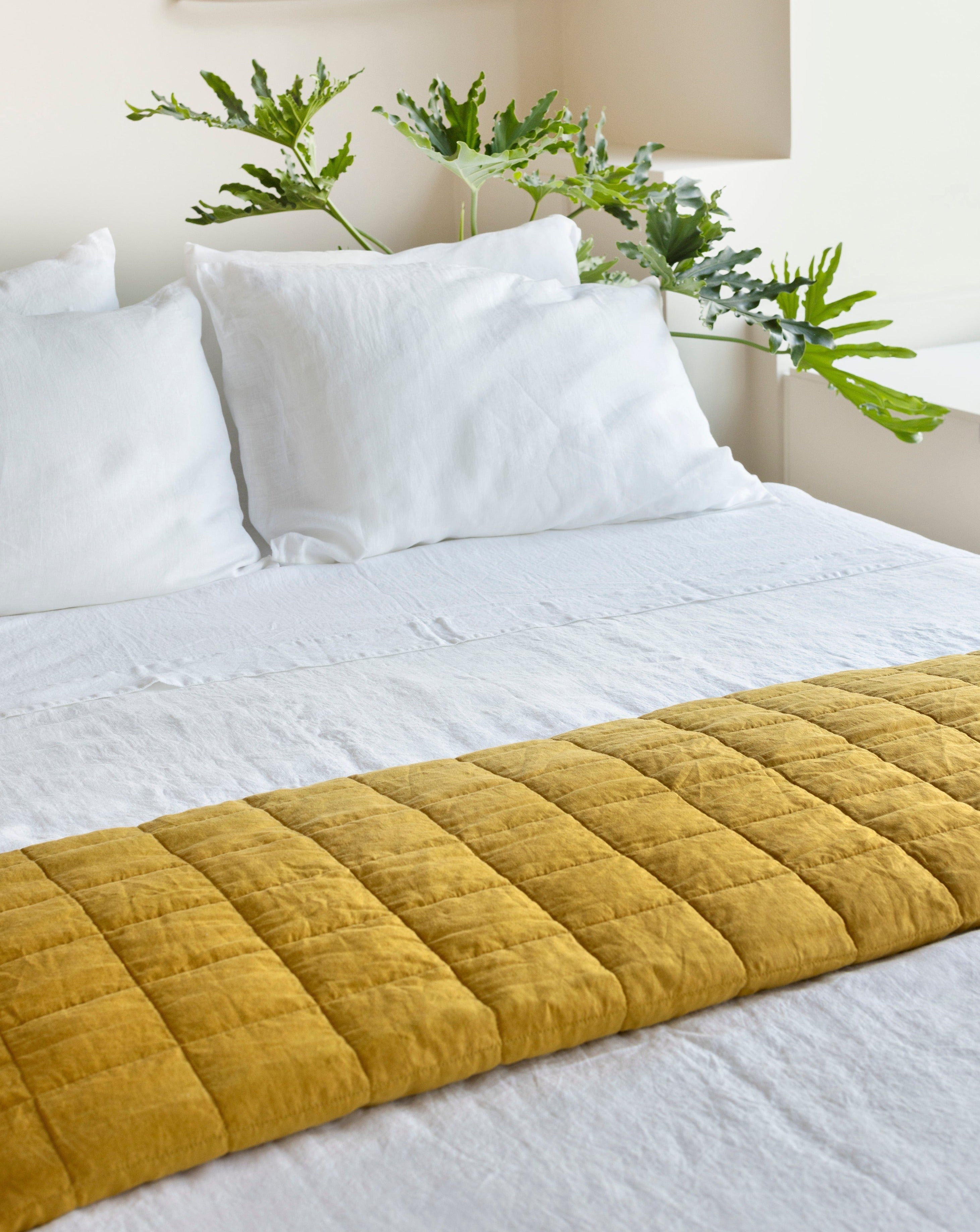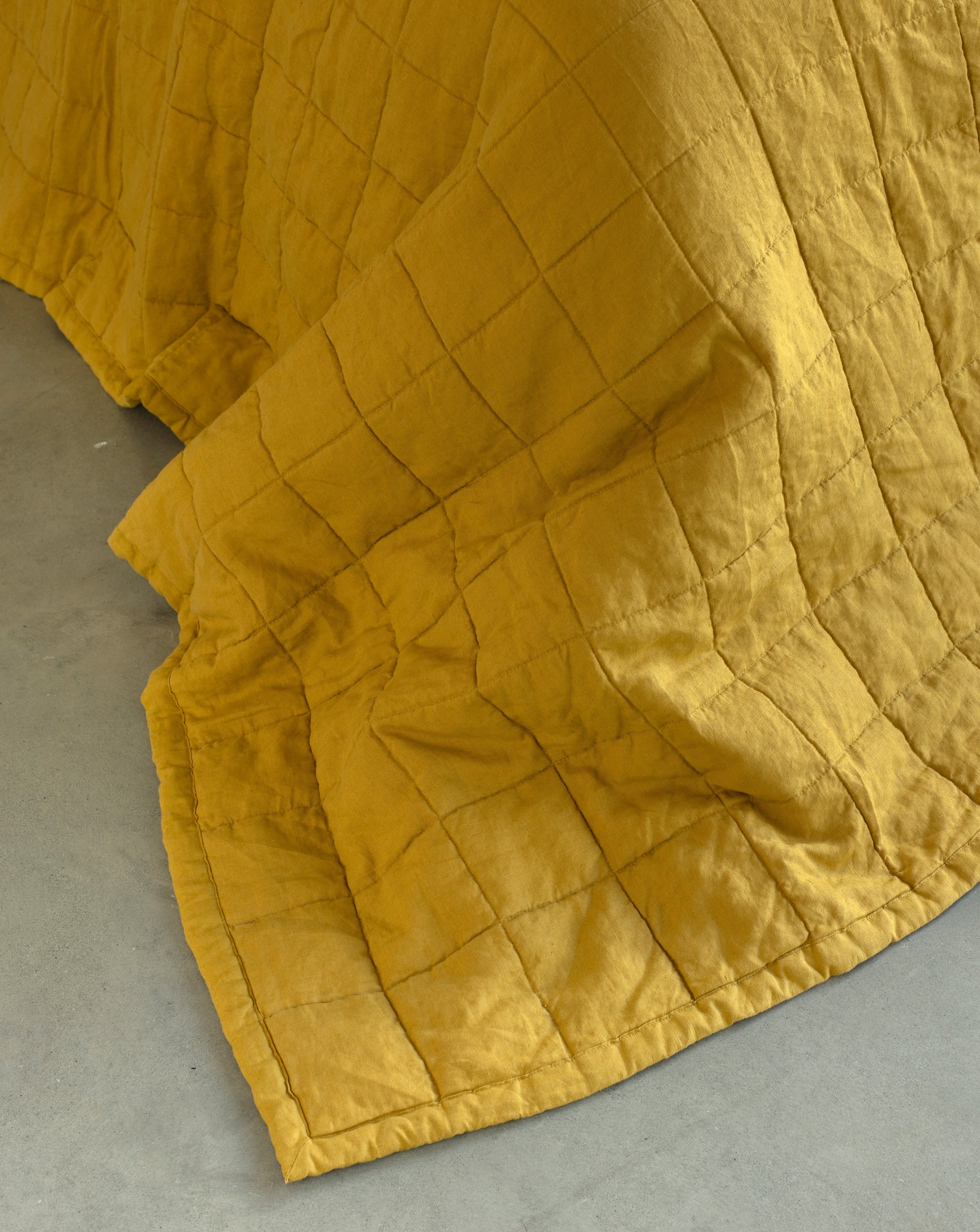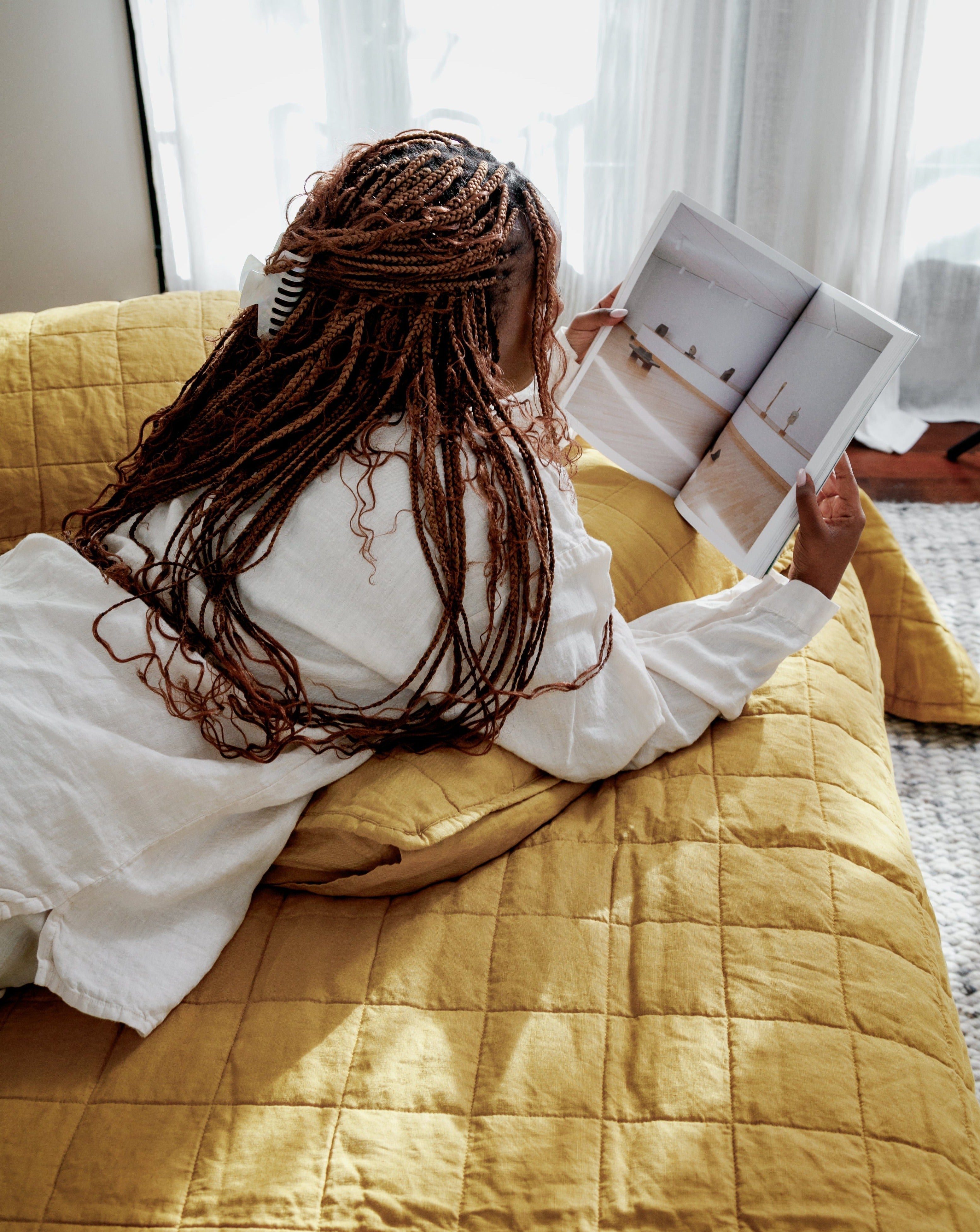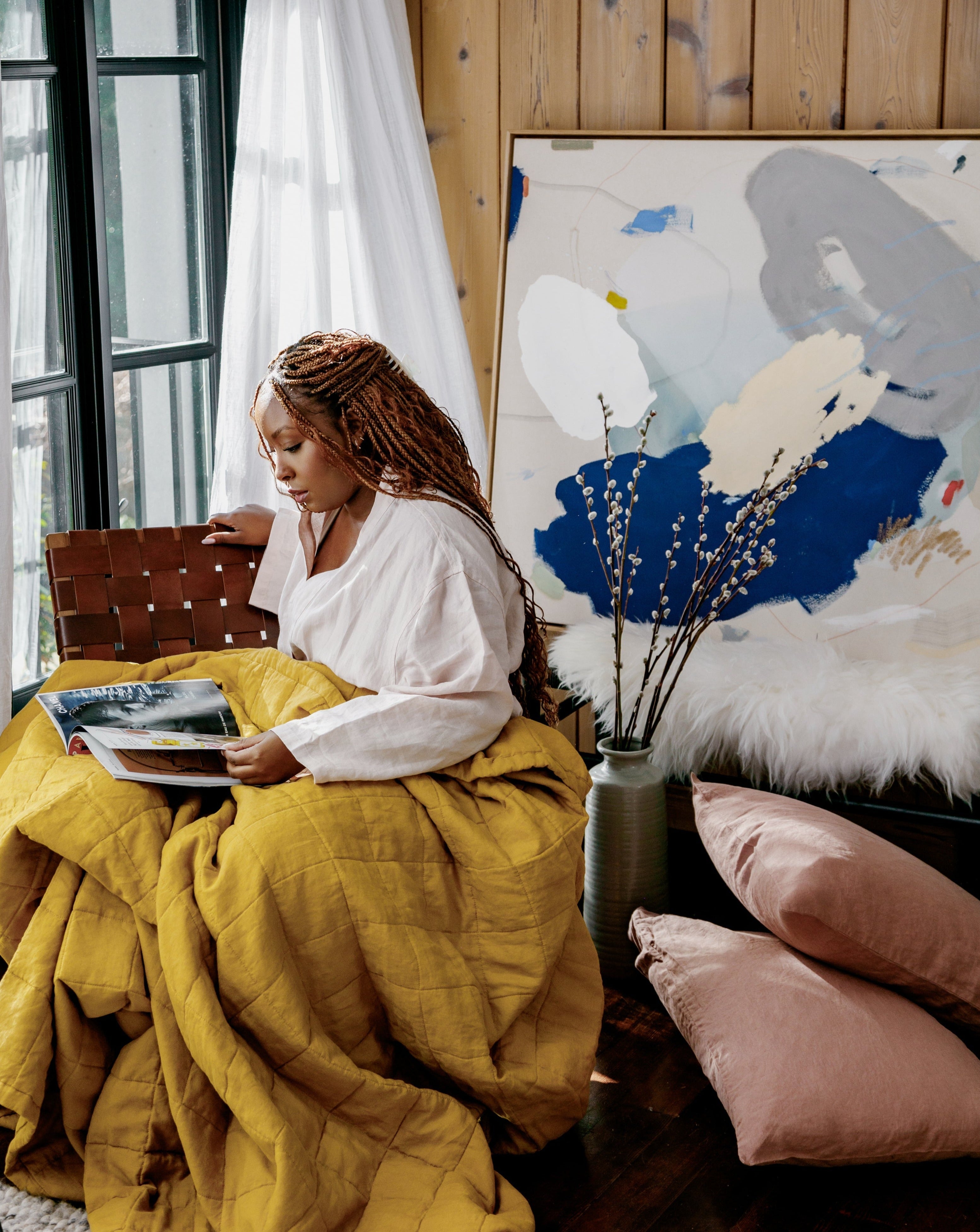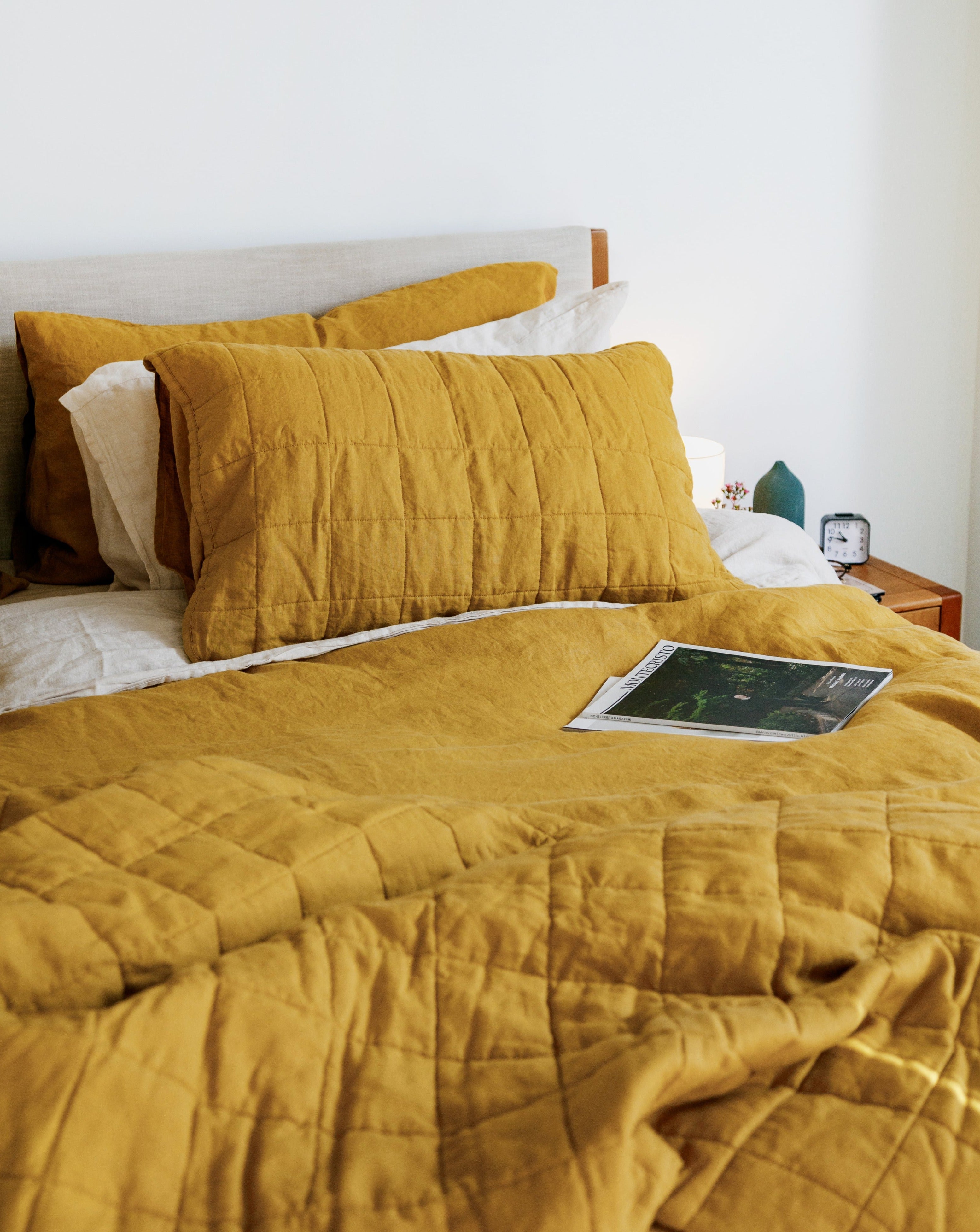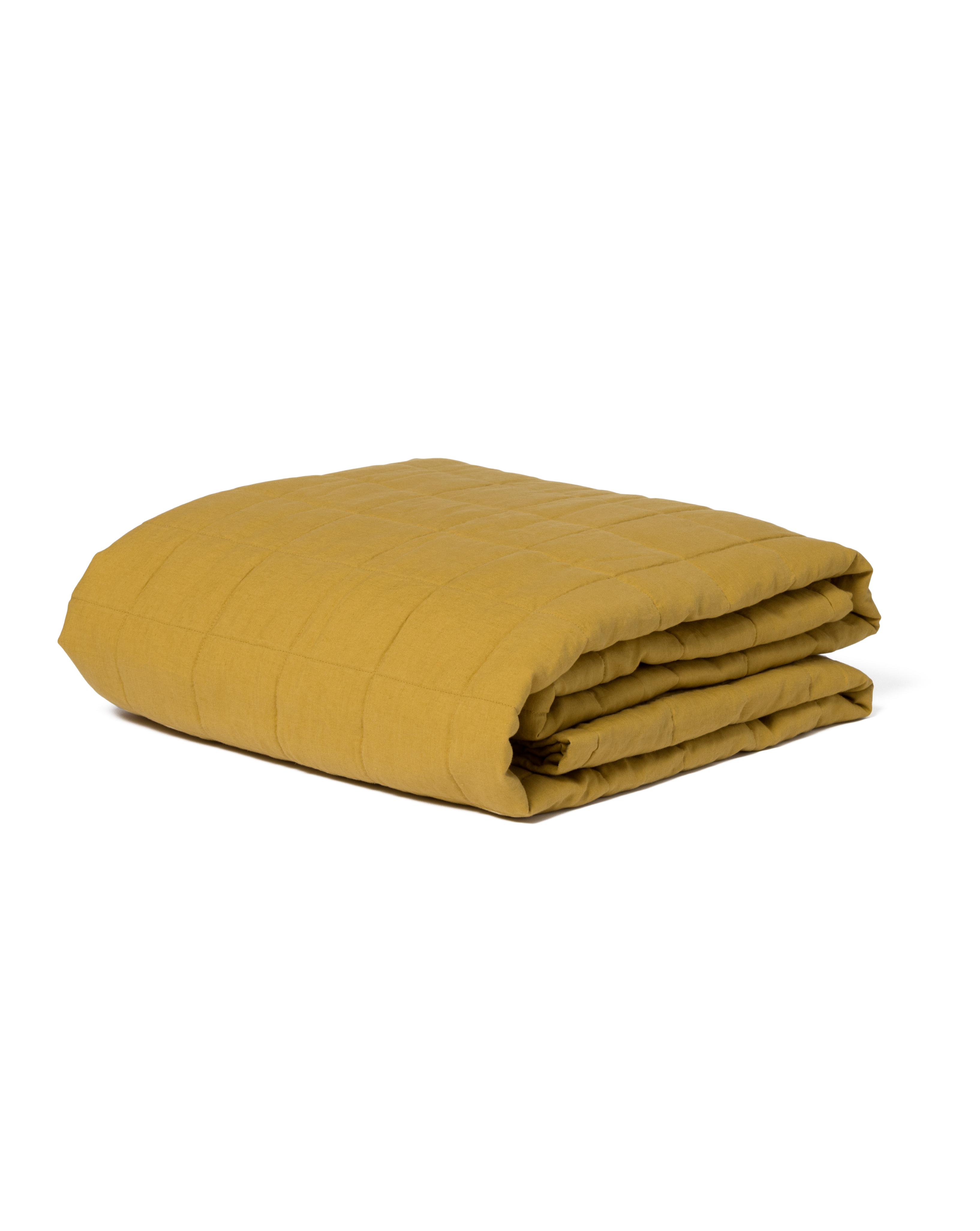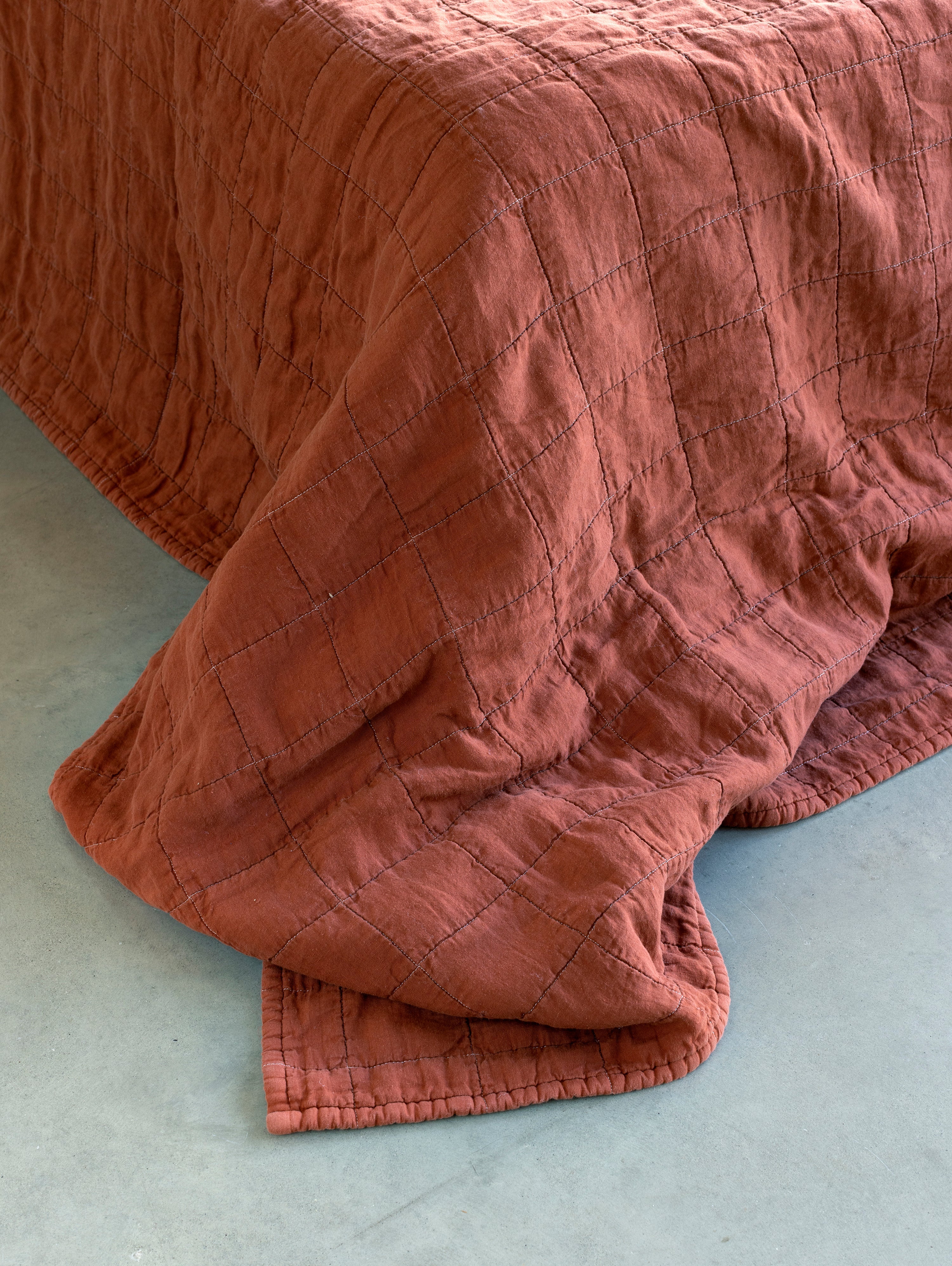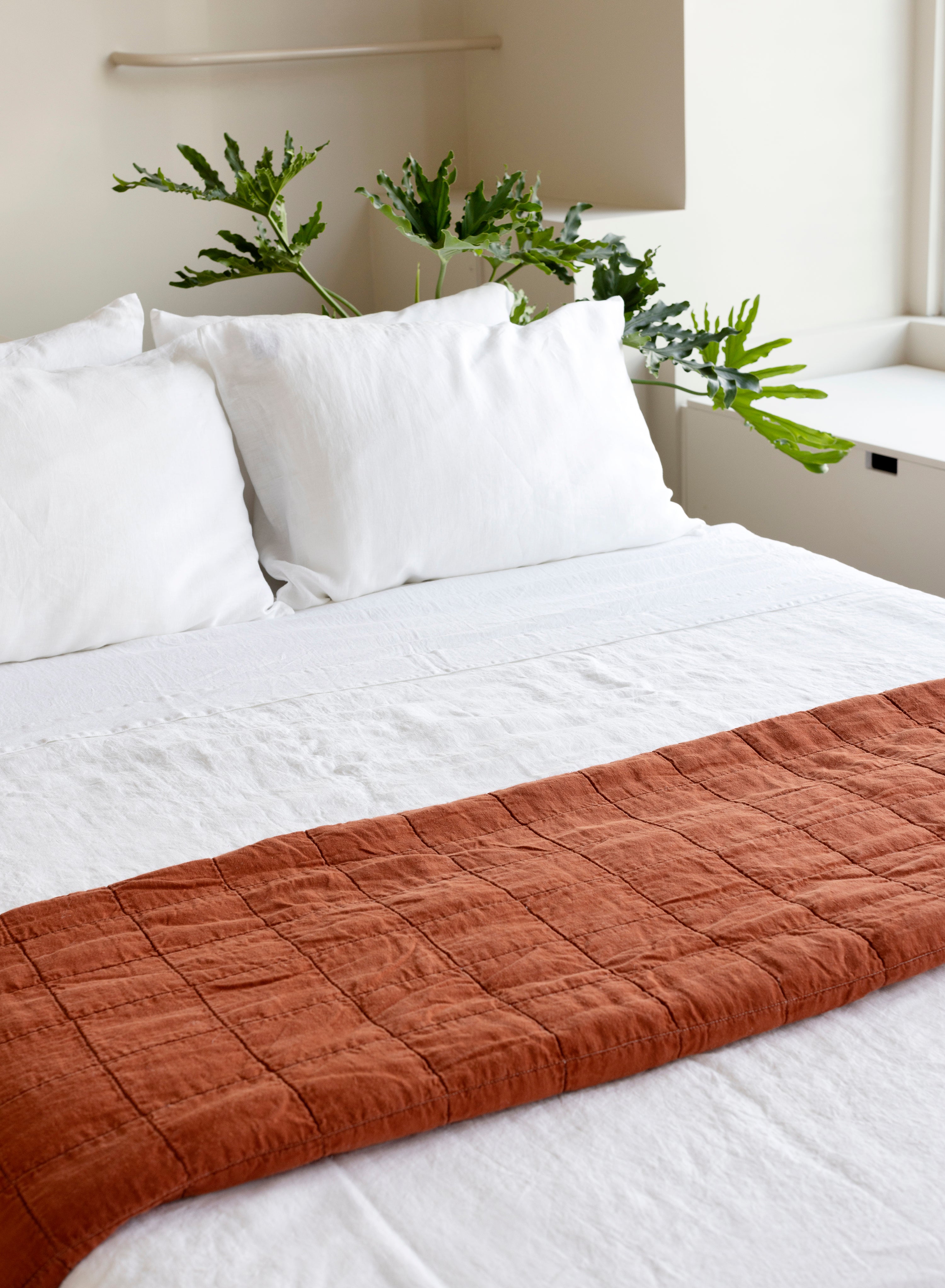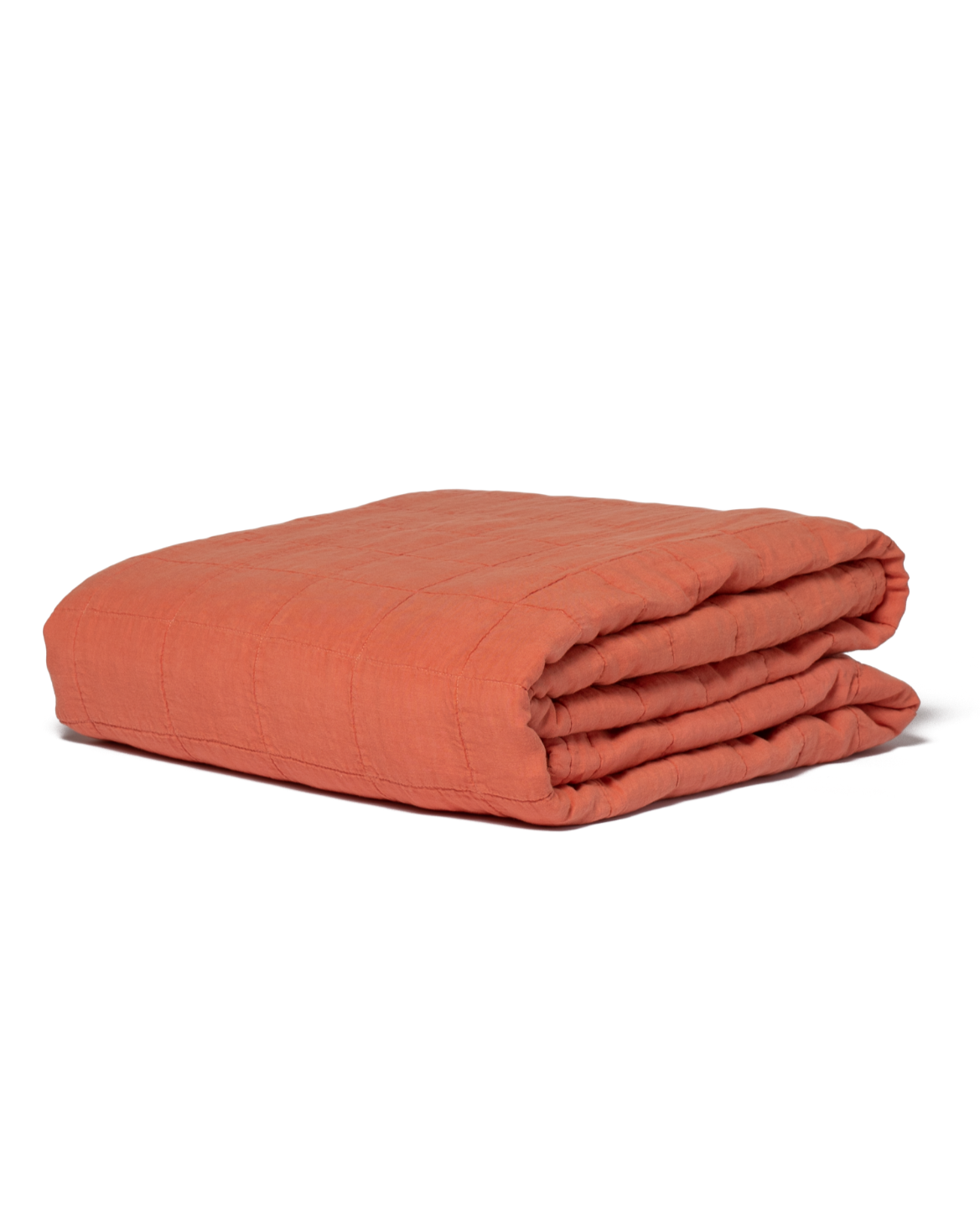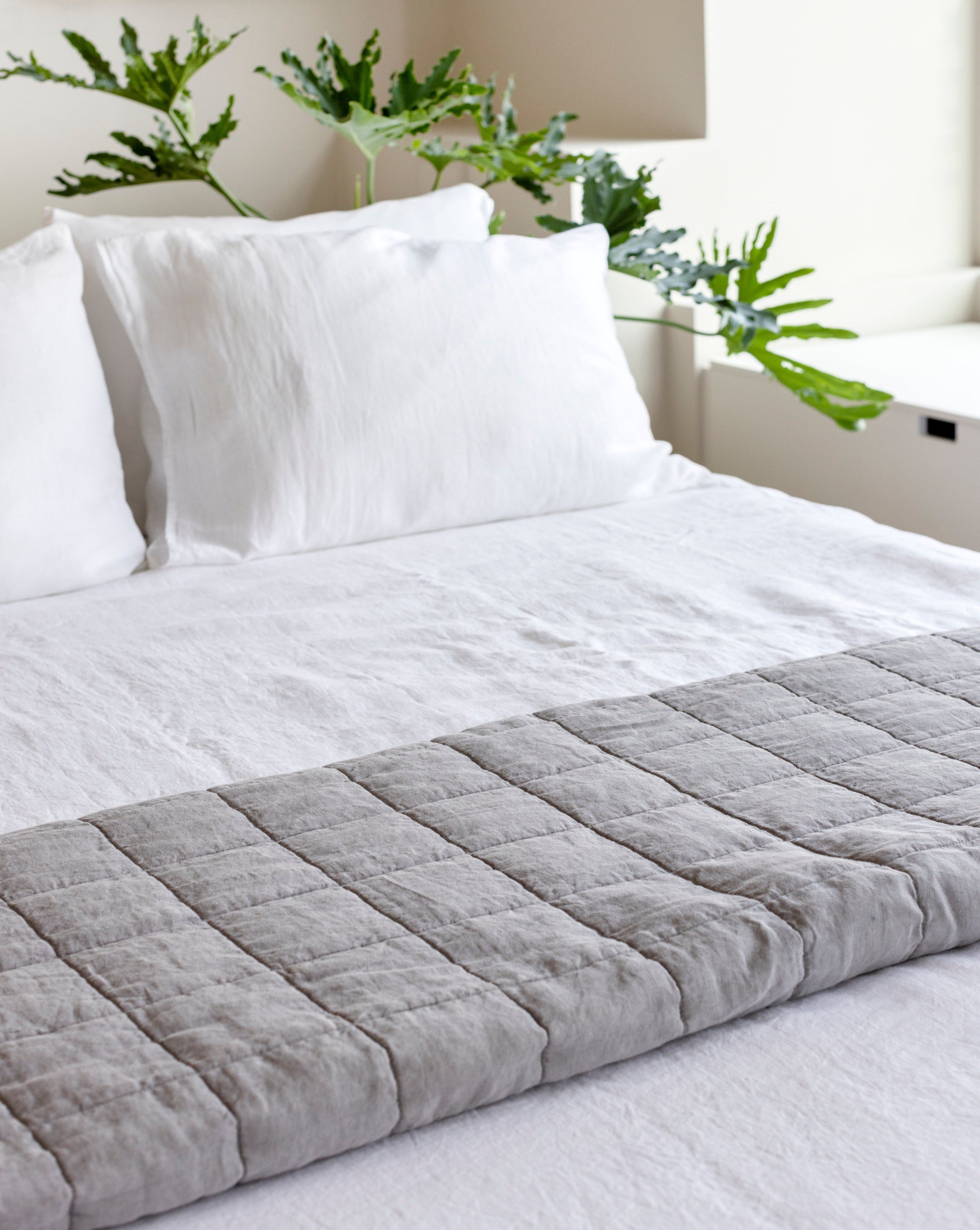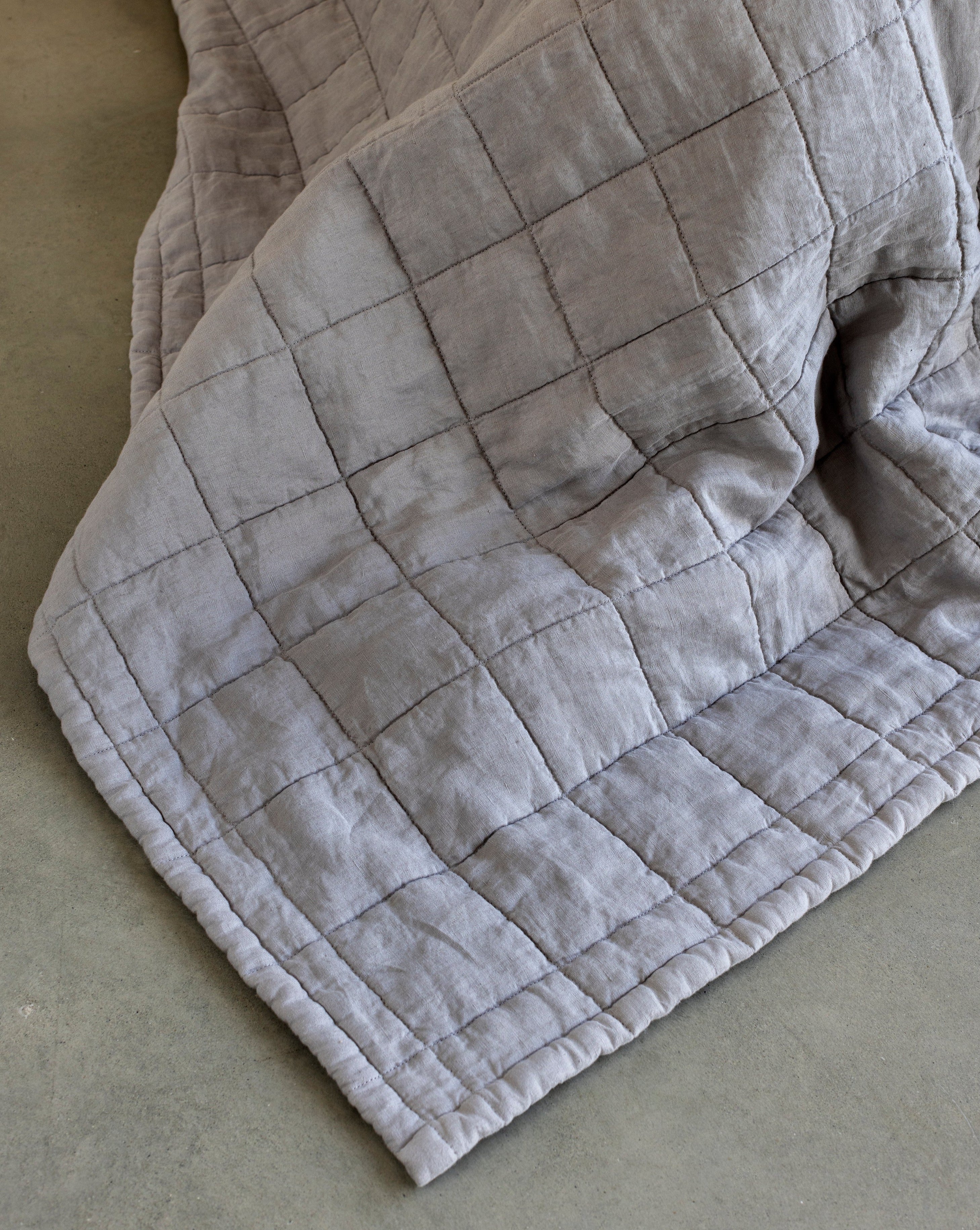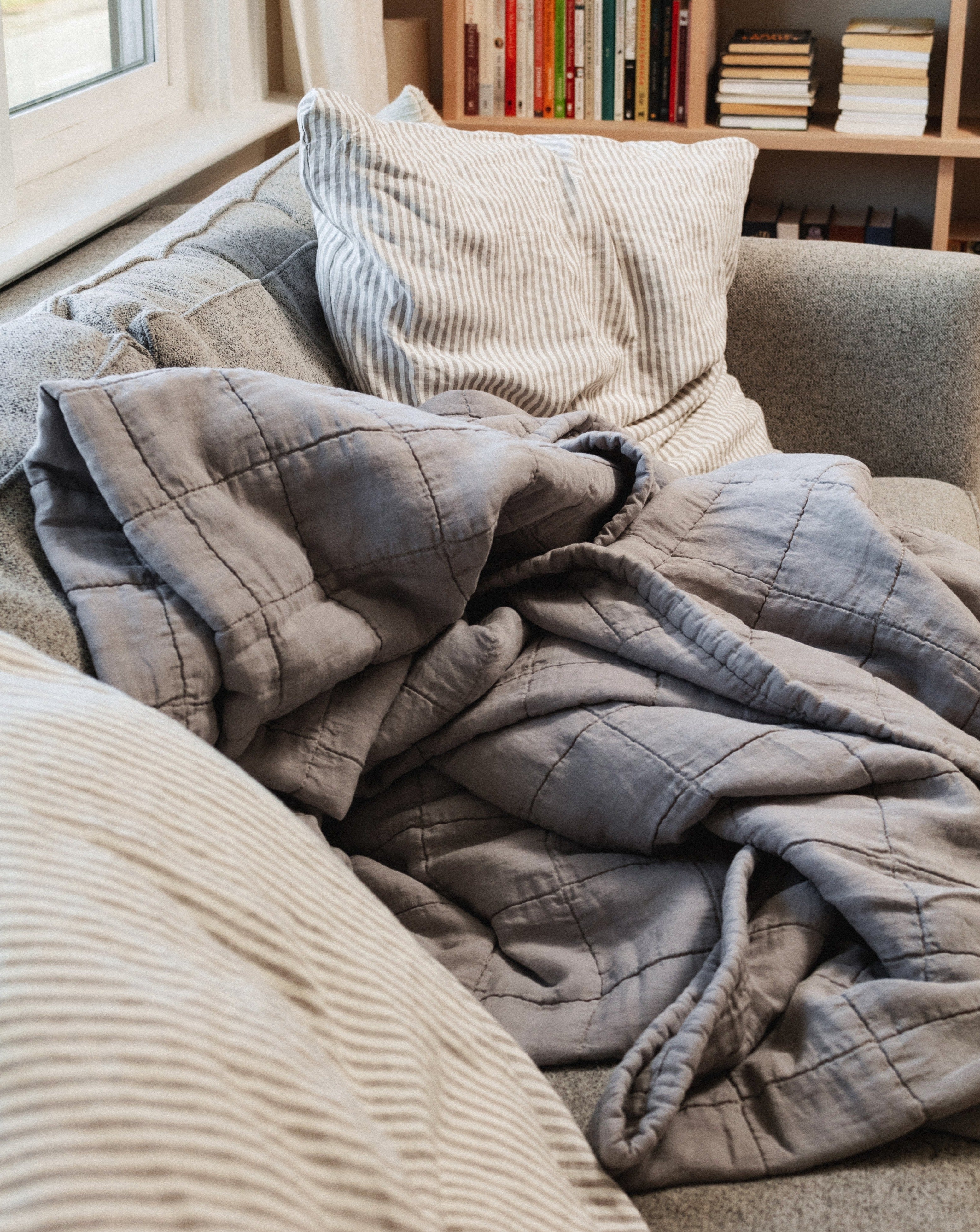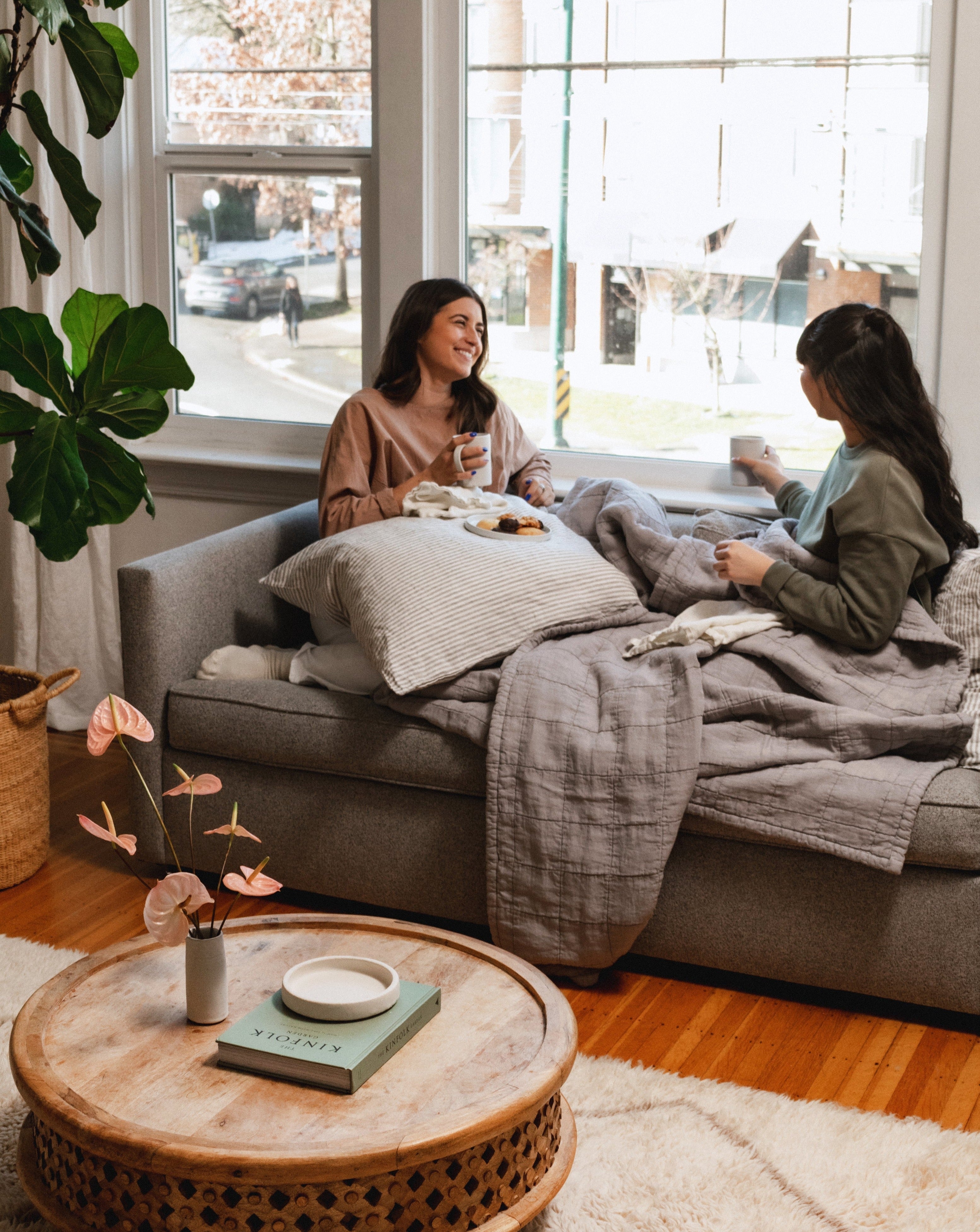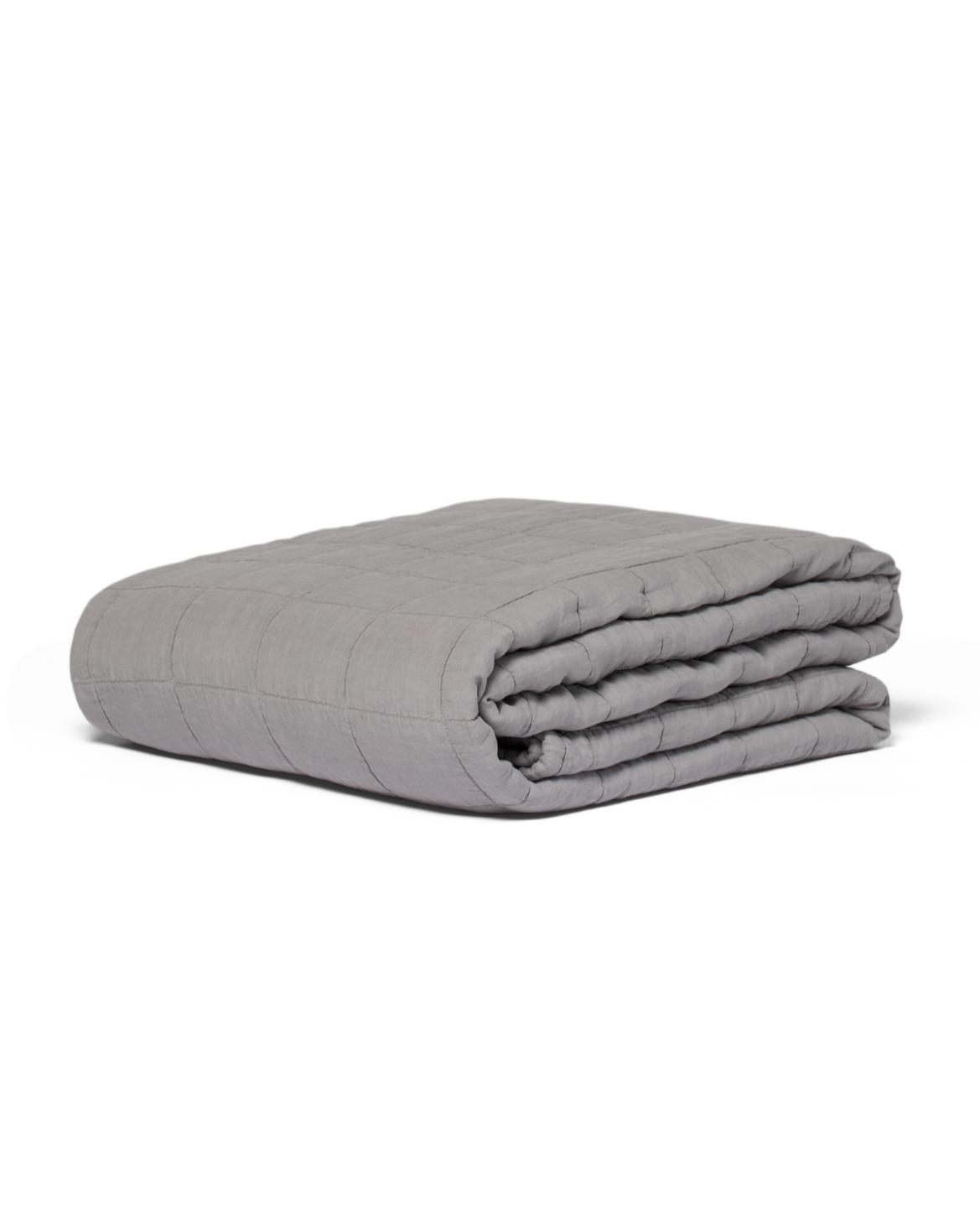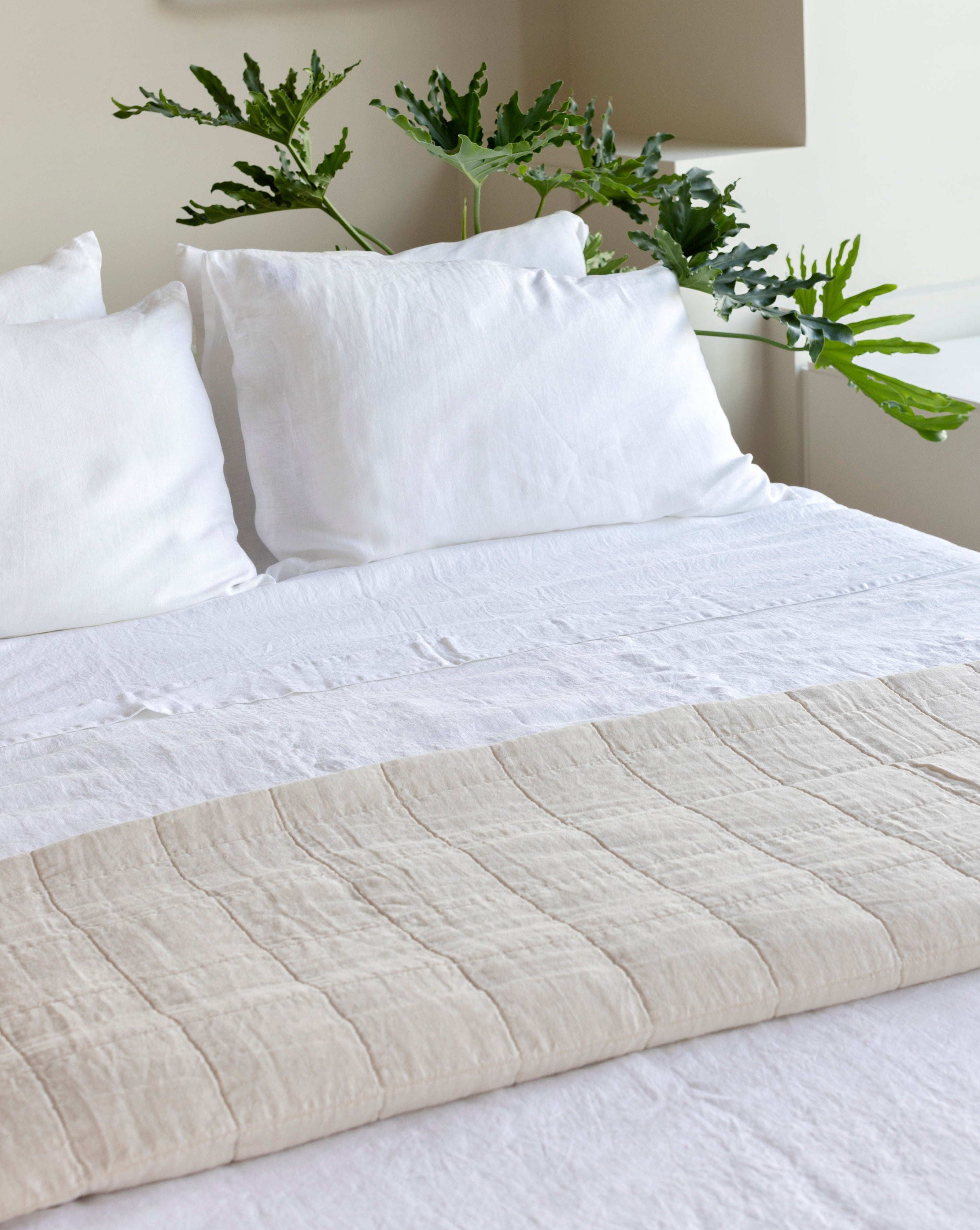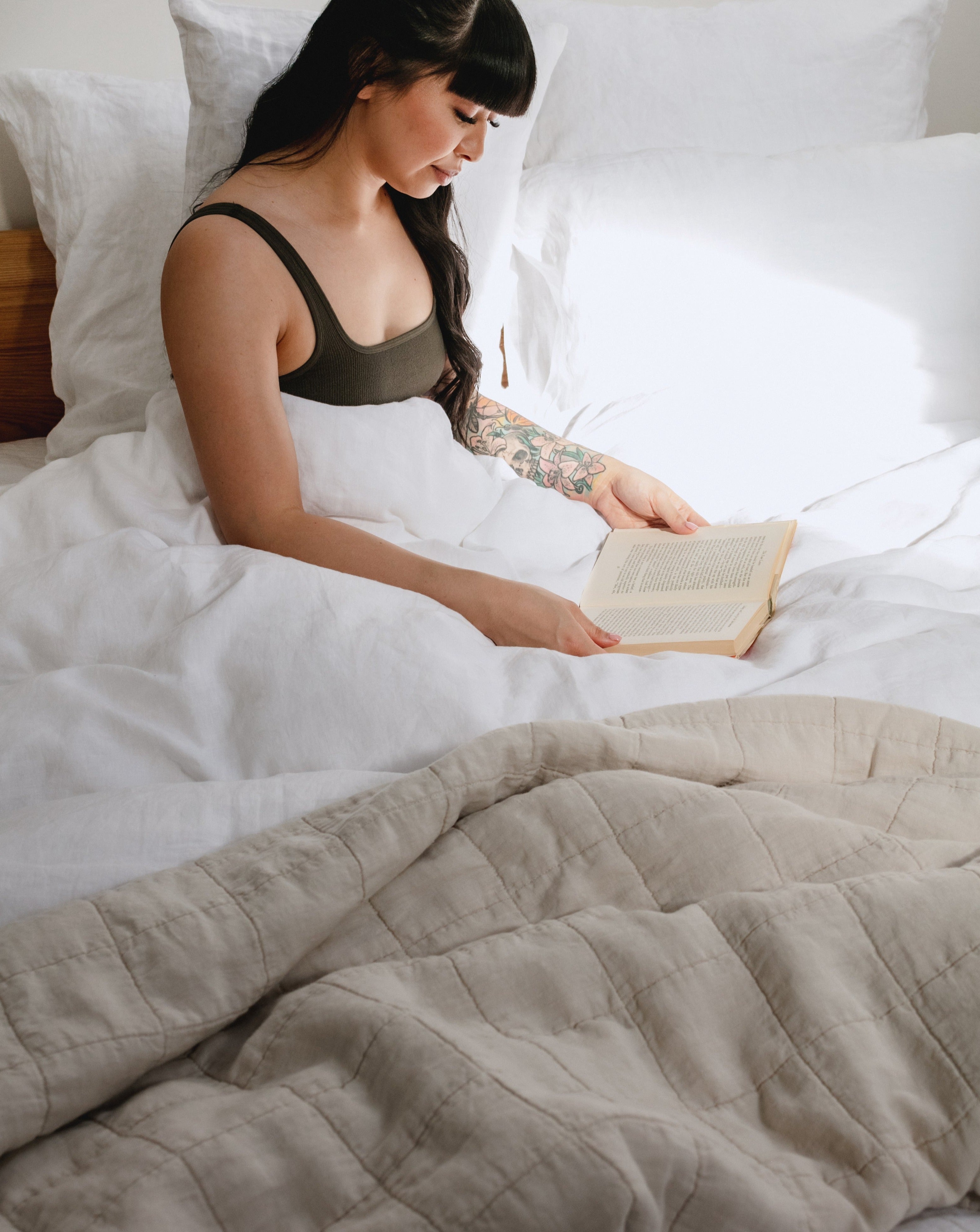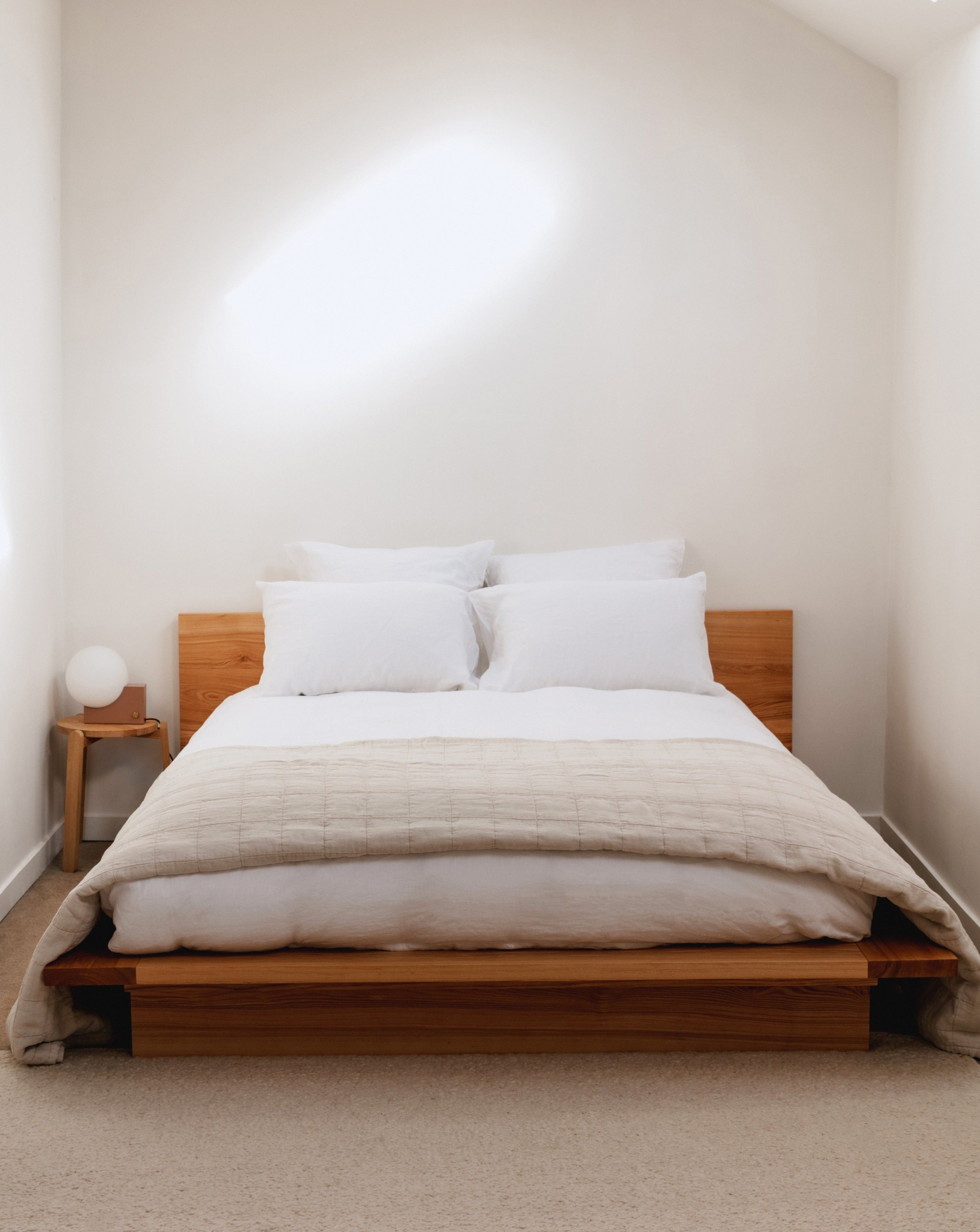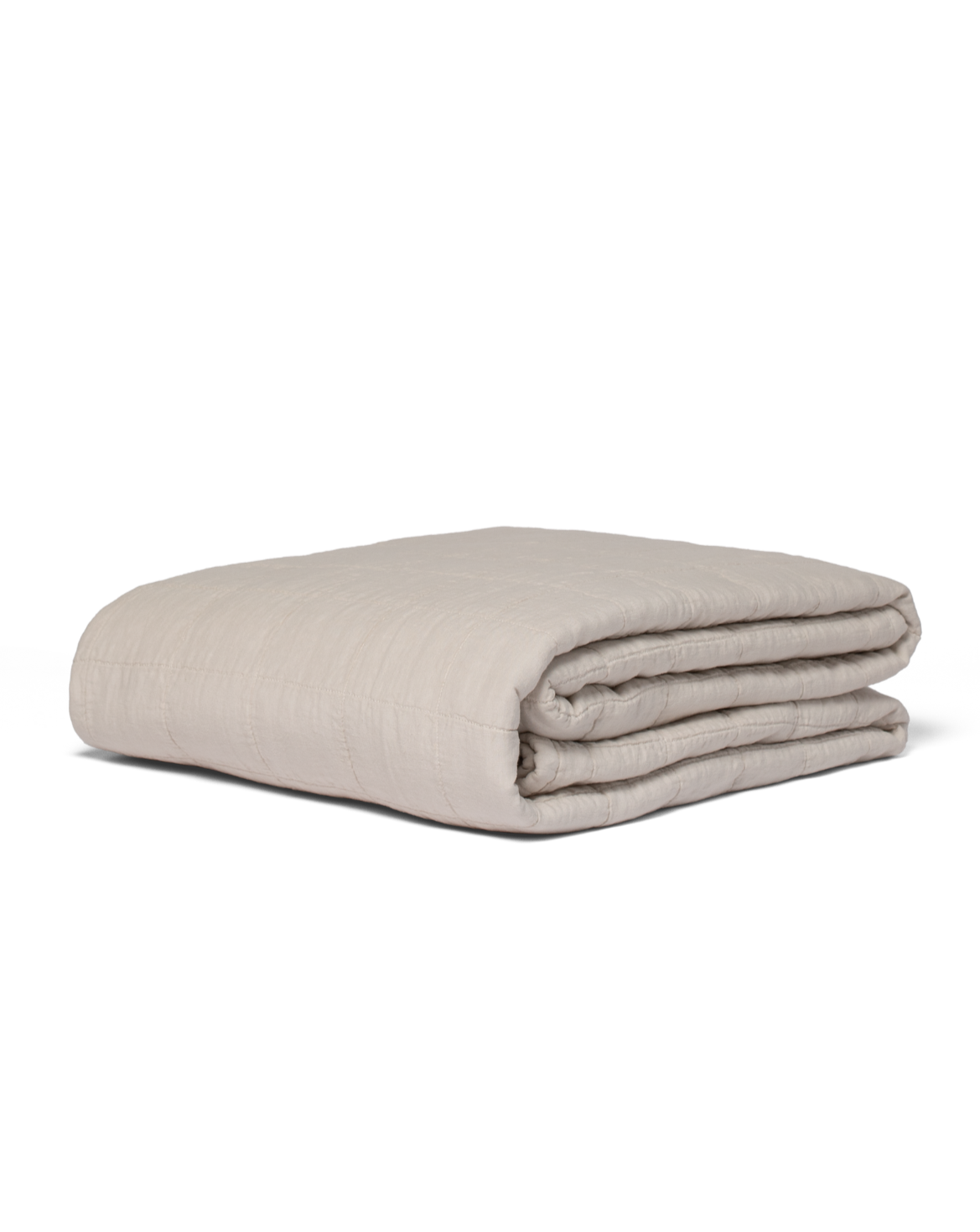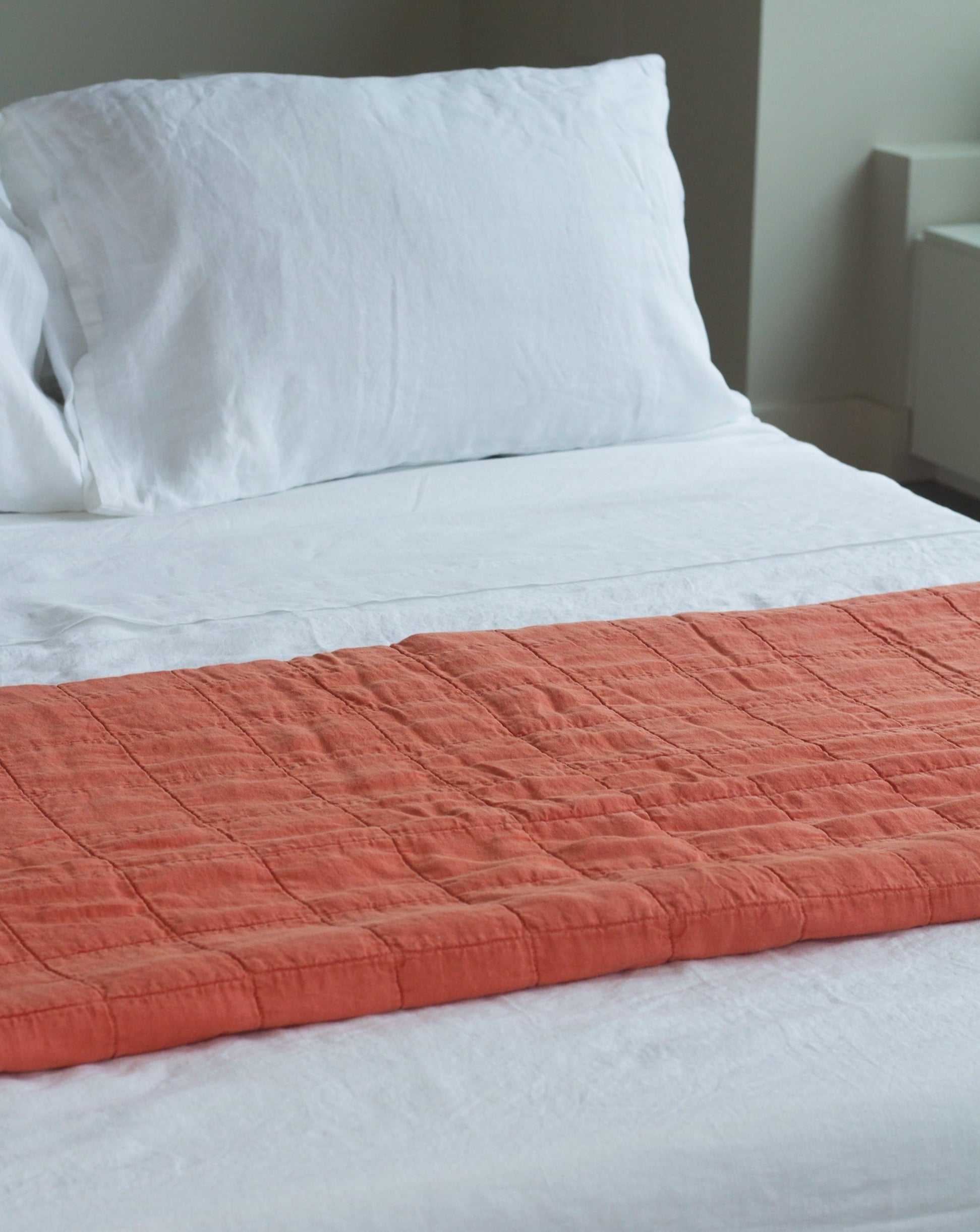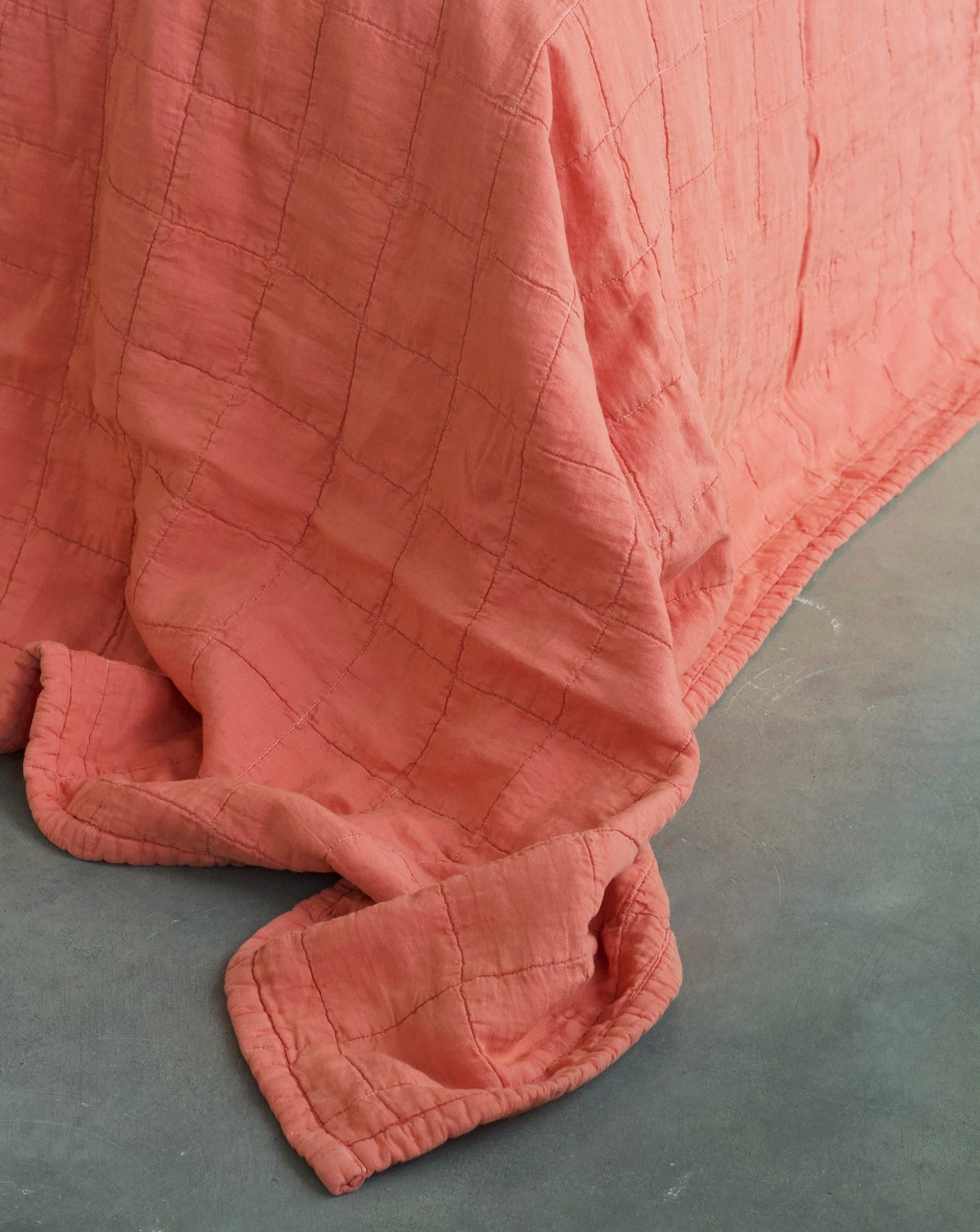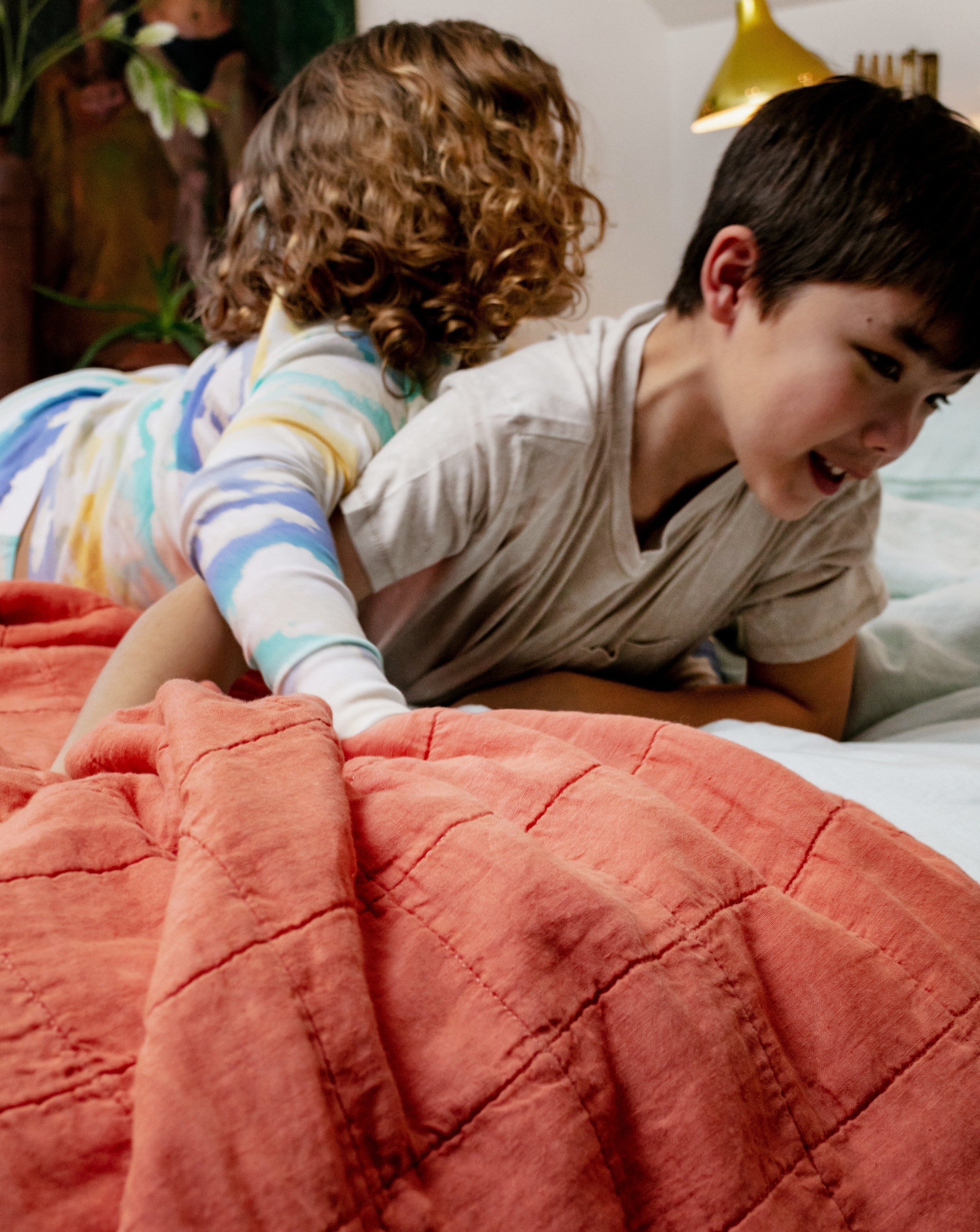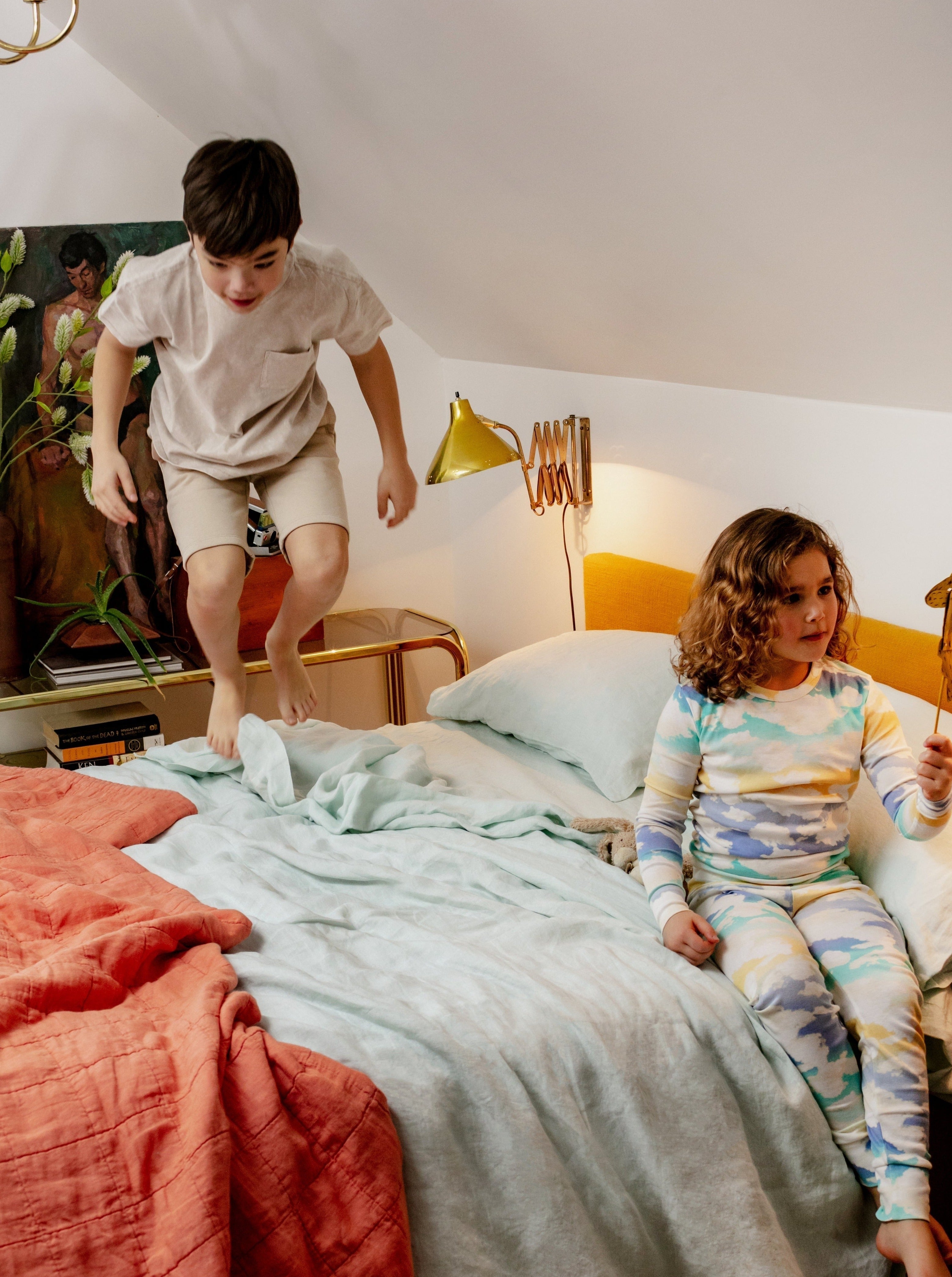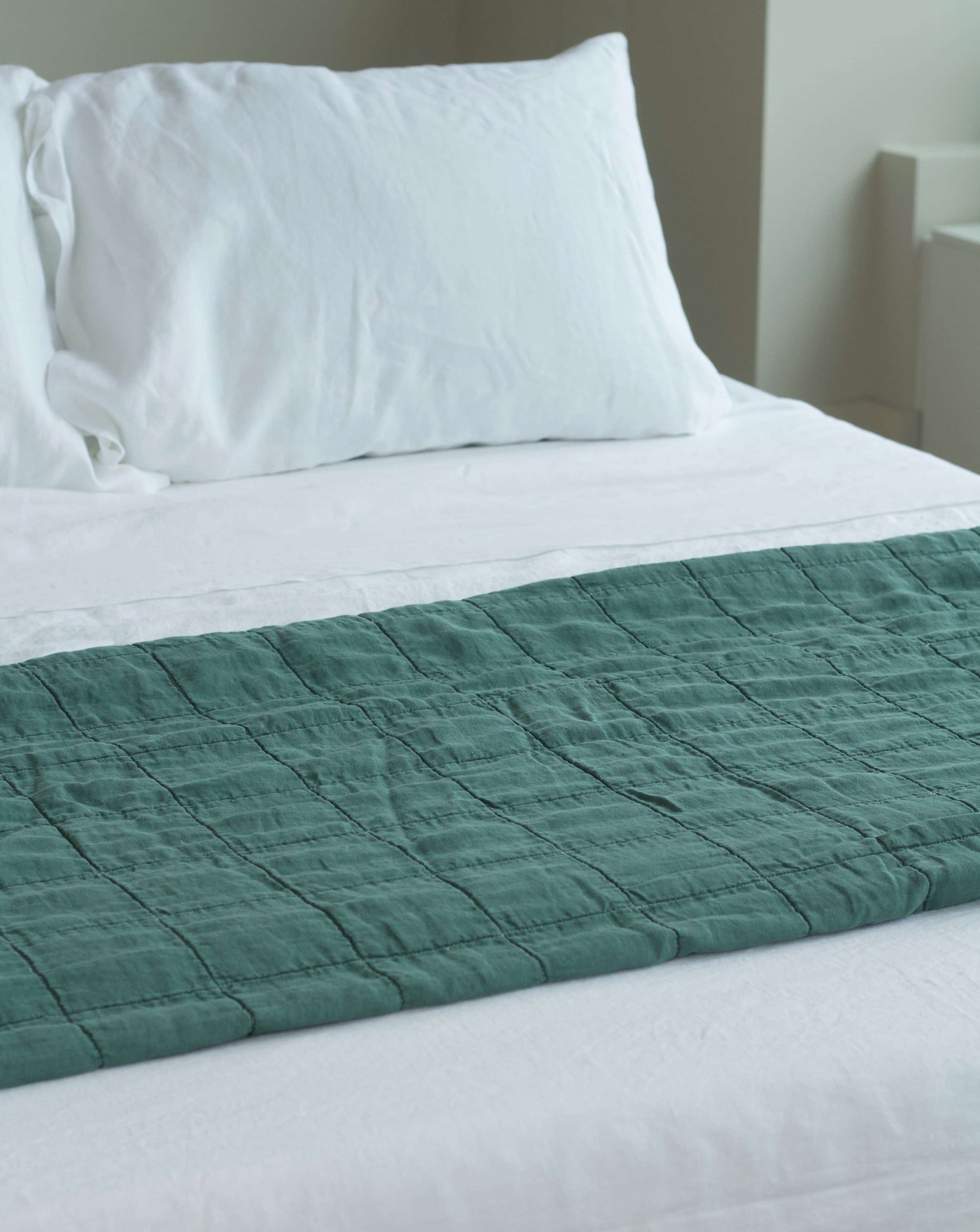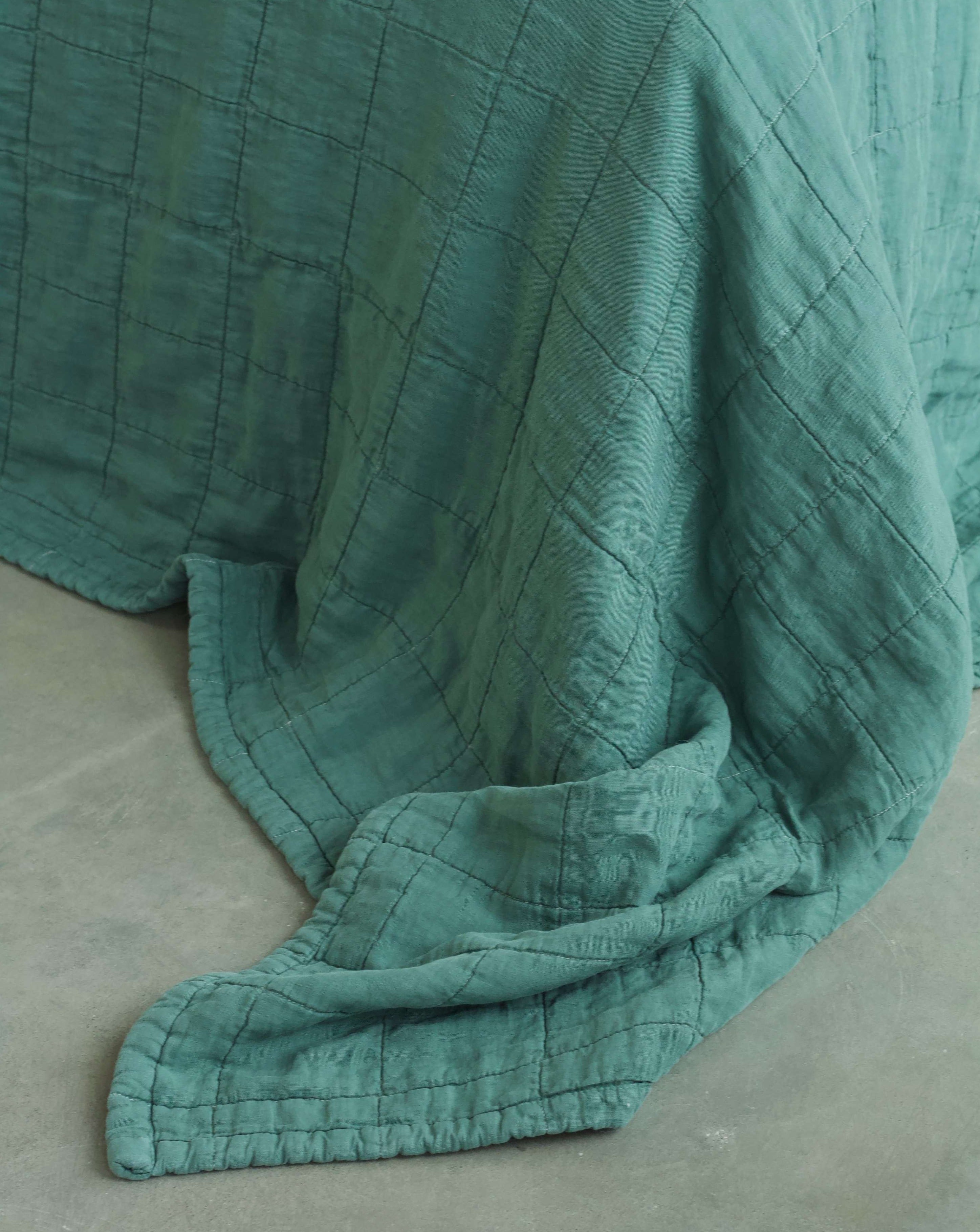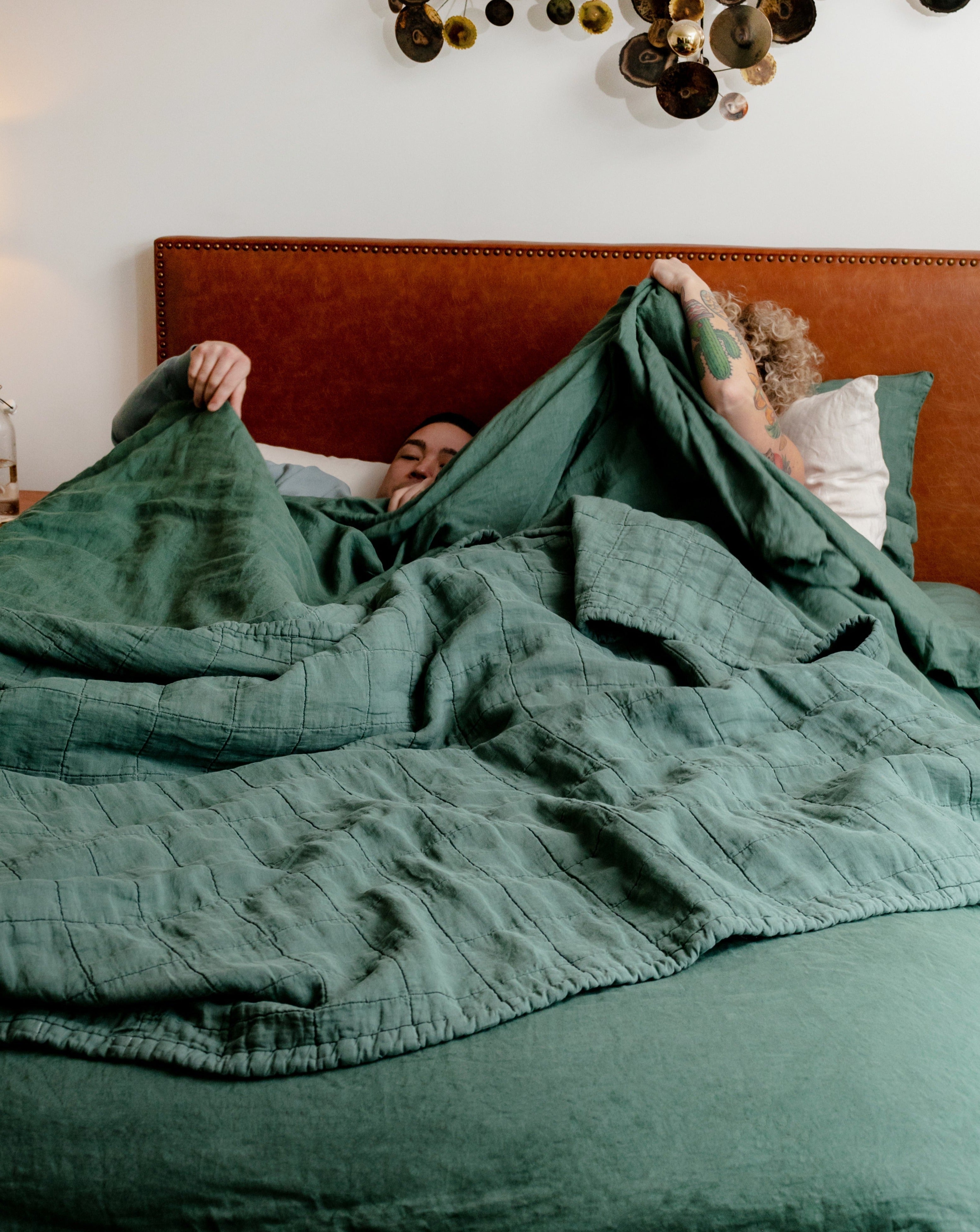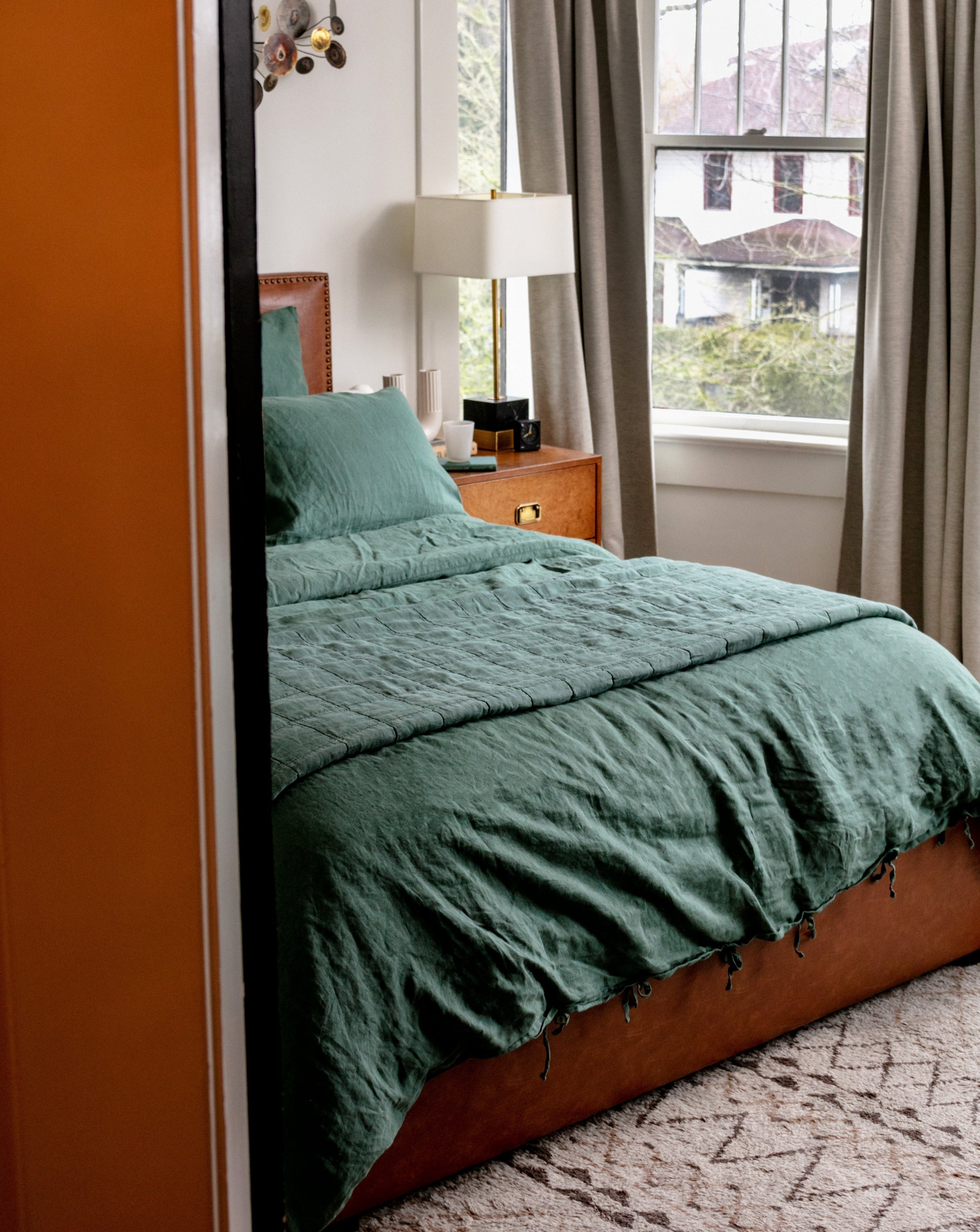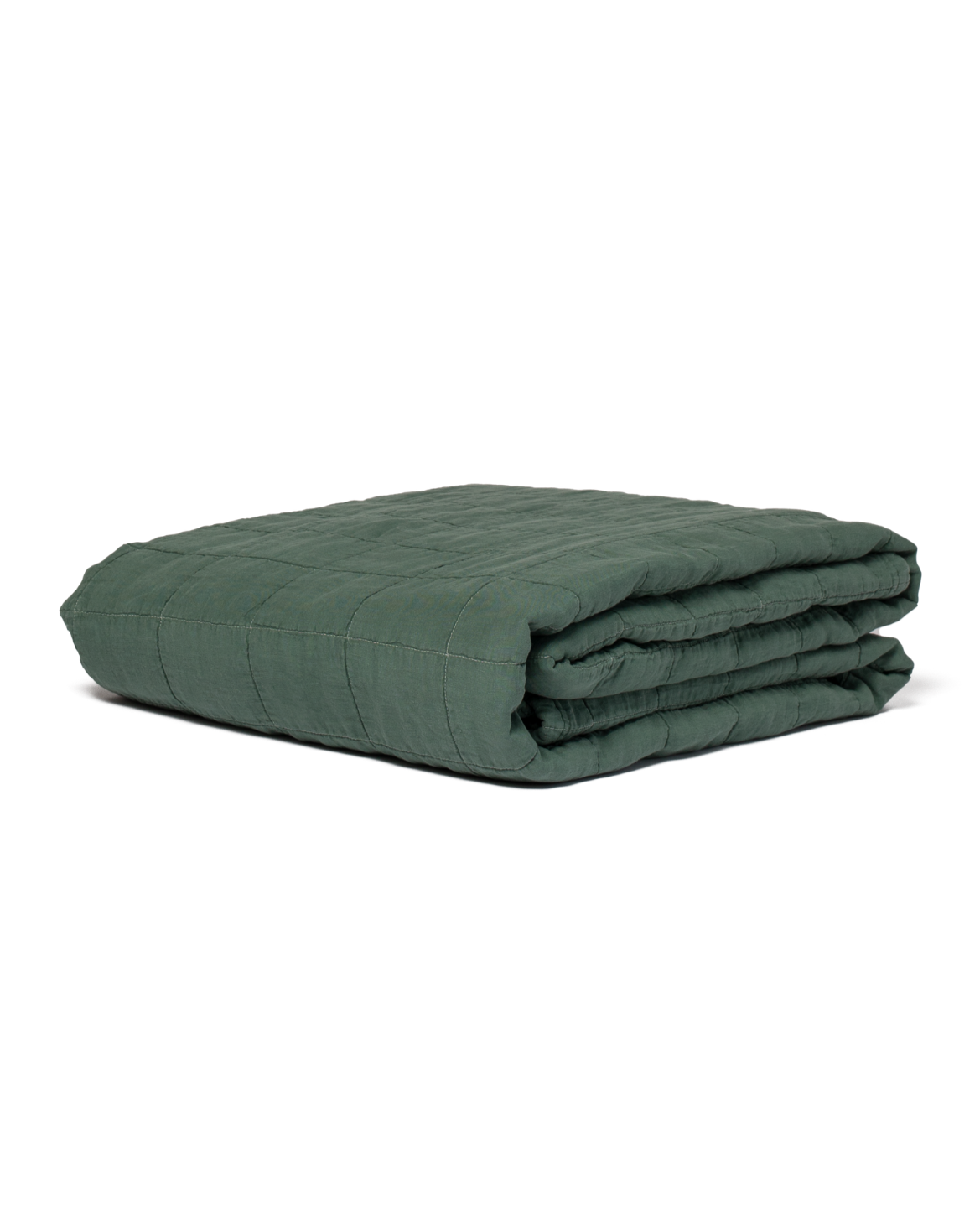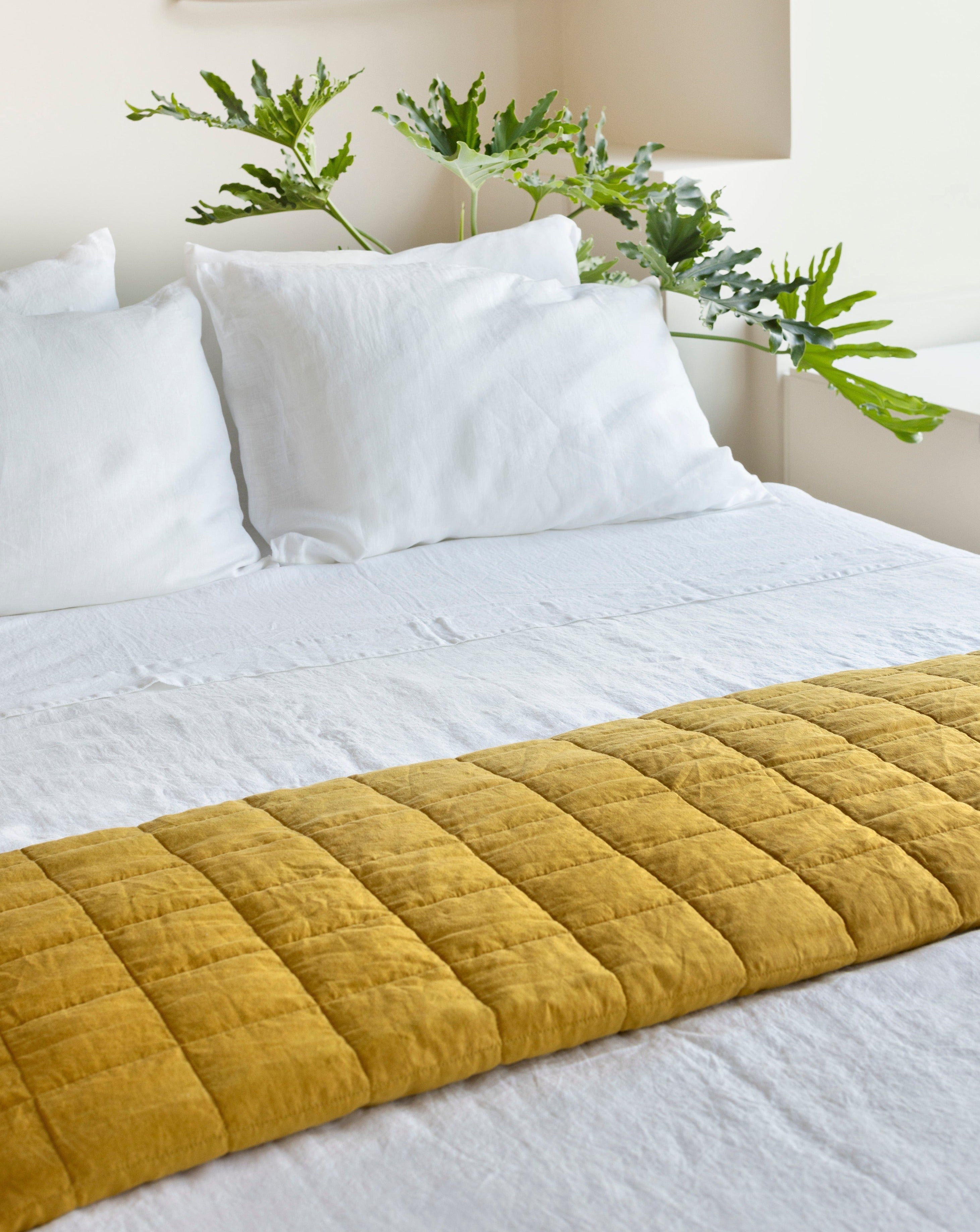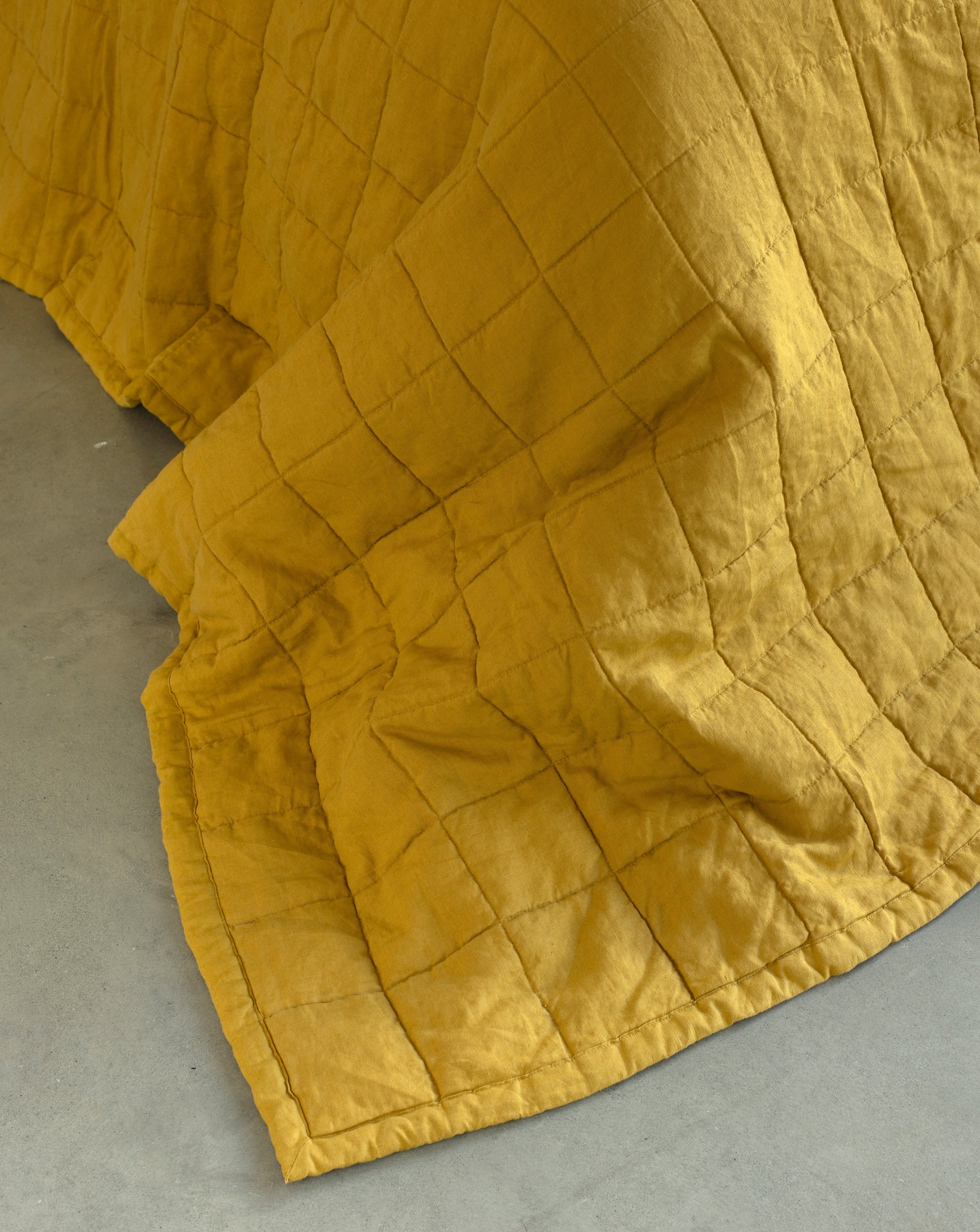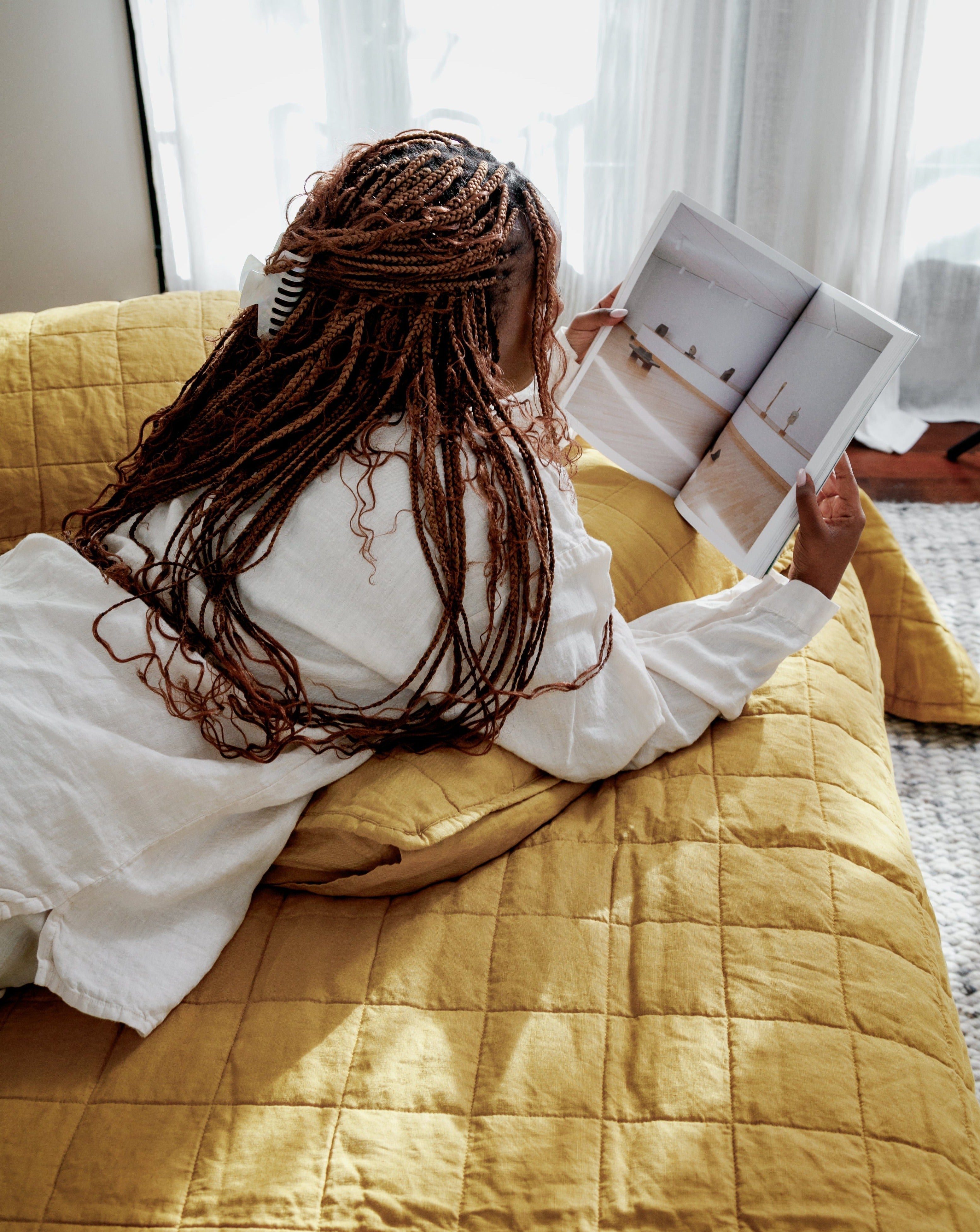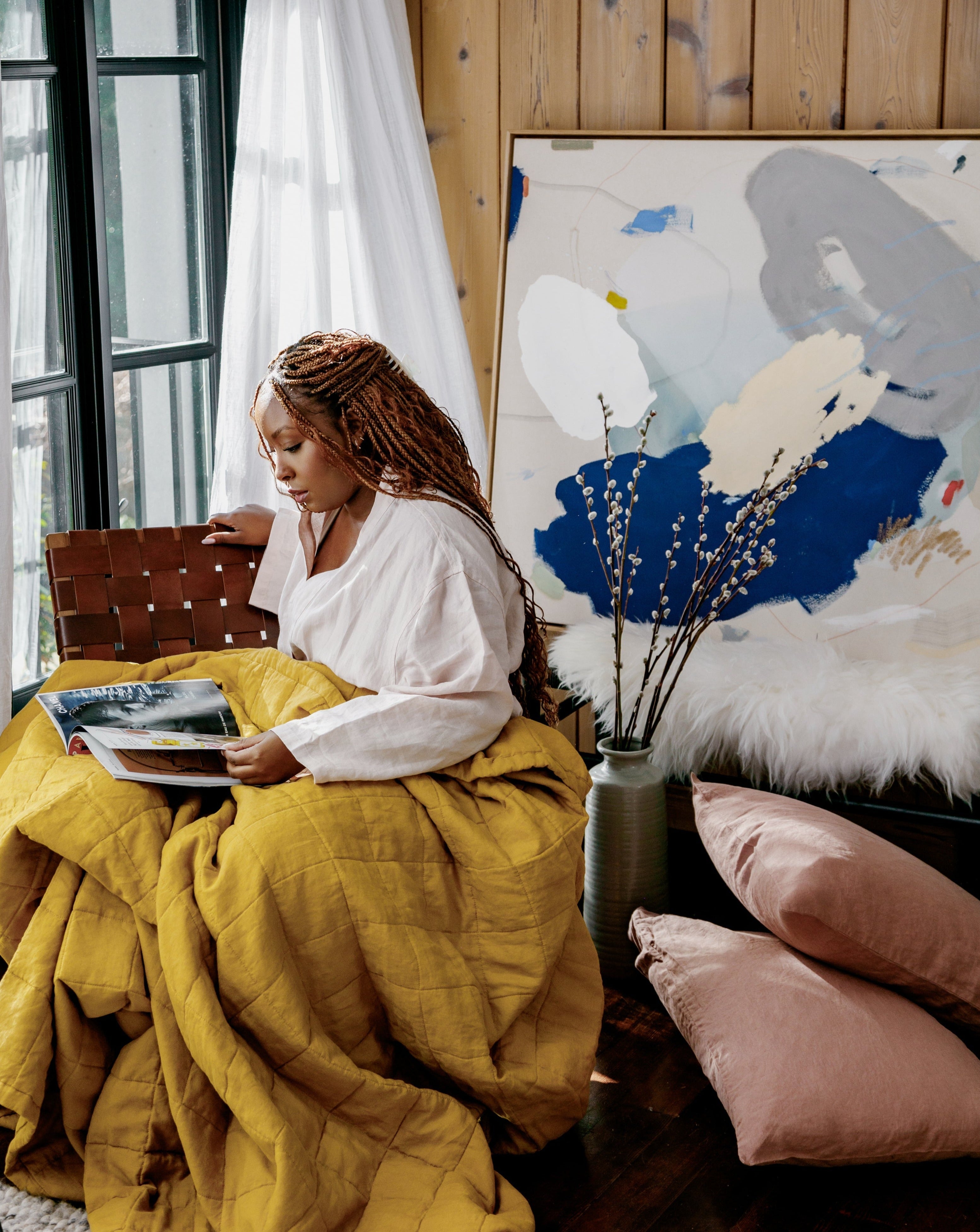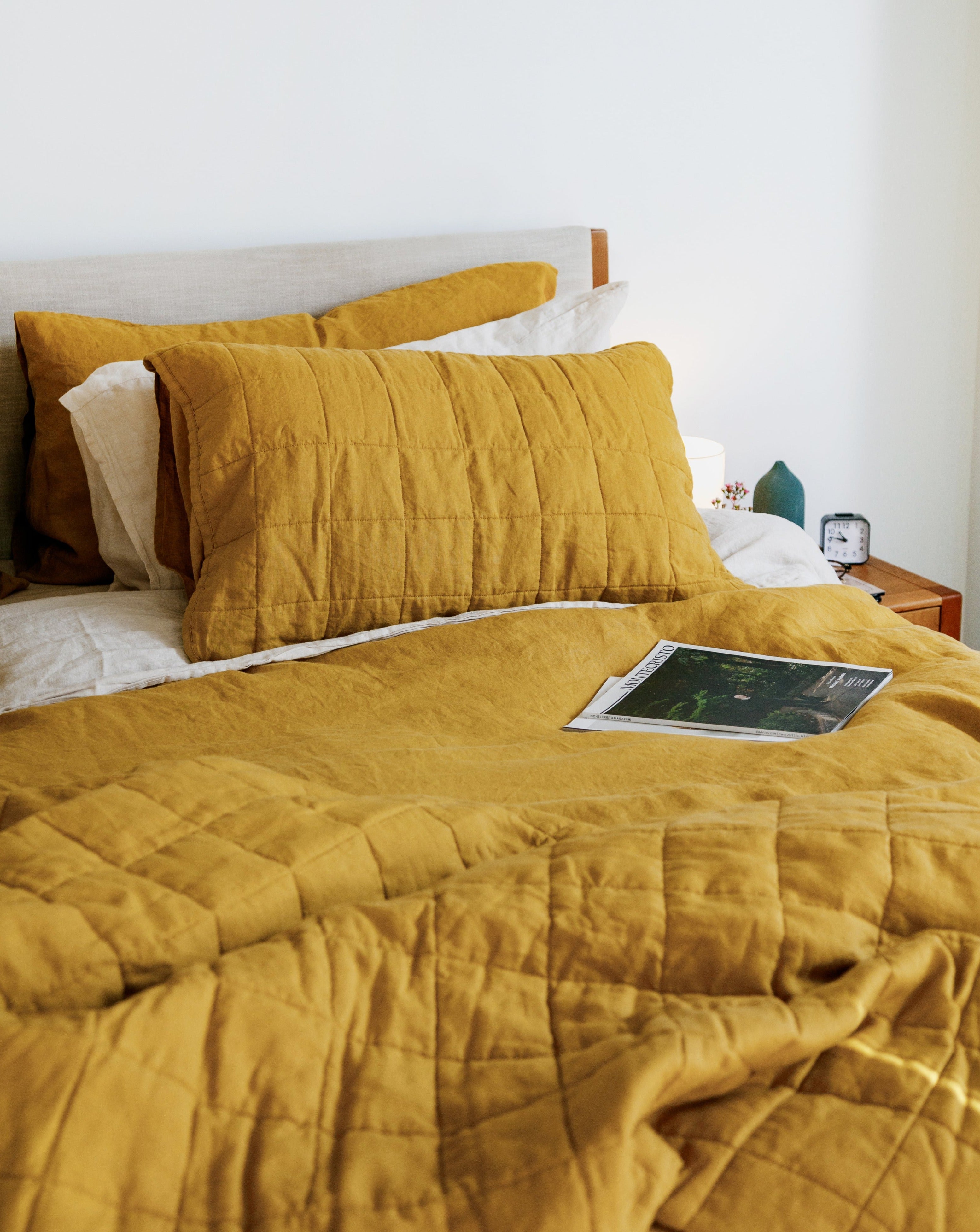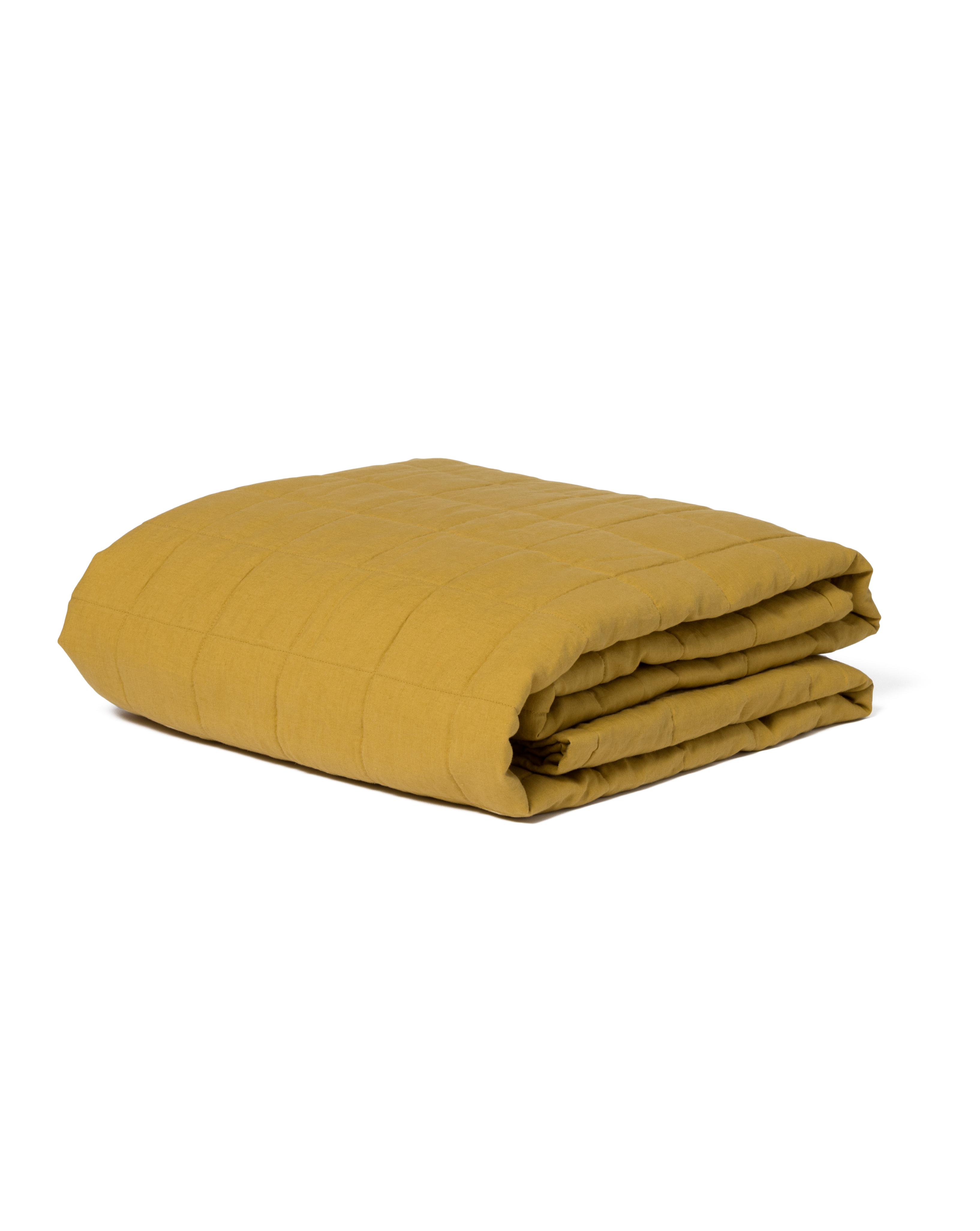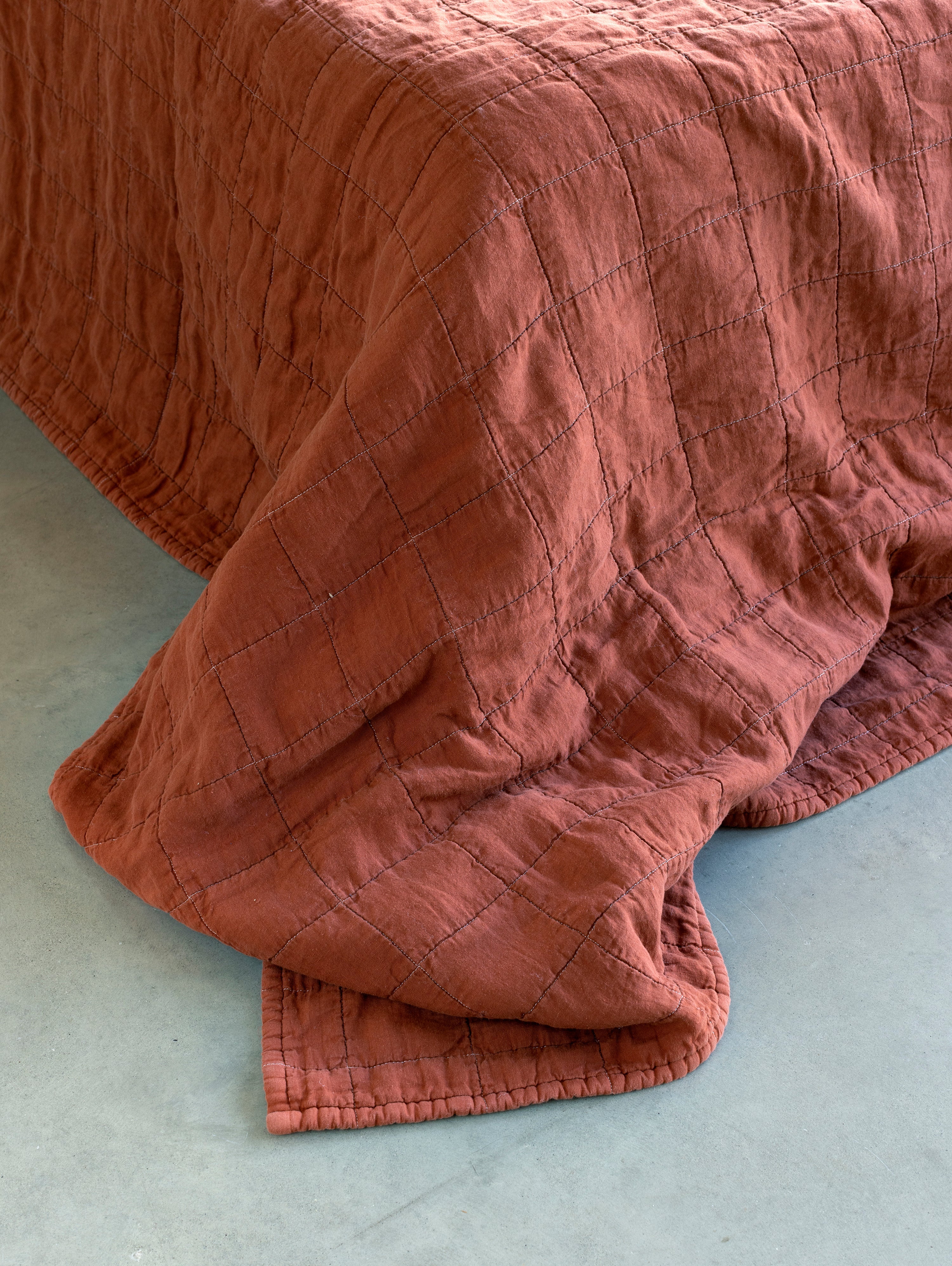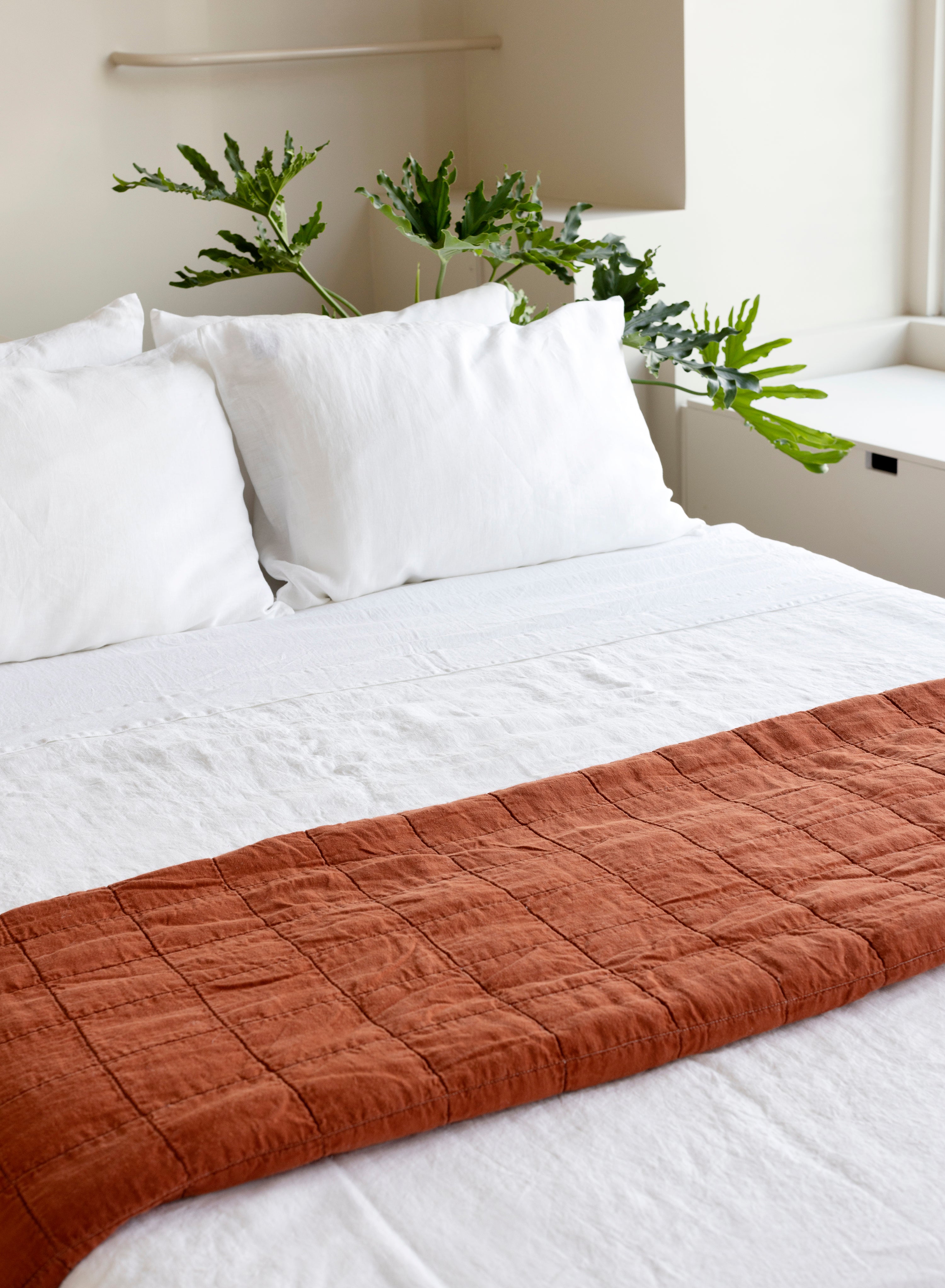 Heirloom status isn't just for tomatoes. Go ahead, cultivate the ultimate in linen comfort. The Heirloom Quilt features generous sizing — making it ideal for layering or using solo in the summer. Be sure to check our size guide to find your best fit.
Linen is like fingerprints: every piece is unique. There might be slight variation in colour between seasonal collections, production runs, or from your screen to real life. We do our very best to make sure that what you see here is as close as possible to the colour you'll receive.
Our 30 day guarantee
If you're not 100% sure about your linen, you don't have to decide right away. Take a few nights to think about it. Our 30-Night Sleep-On-It return policy means that if you haven't completely fallen in love, you can reach out to hello@shopwilet.com within 30 nights of your delivery receipt date to begin the return or exchange process.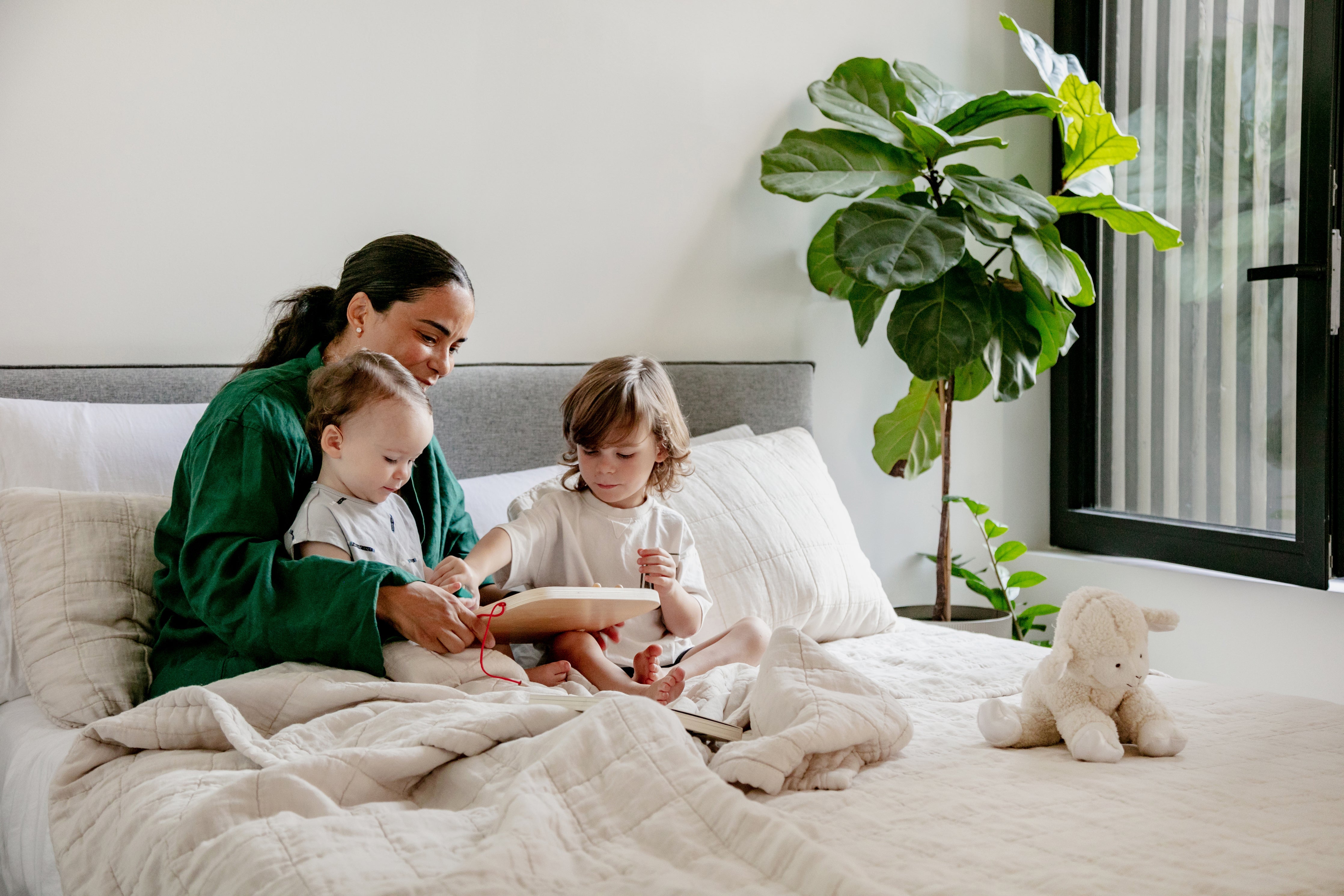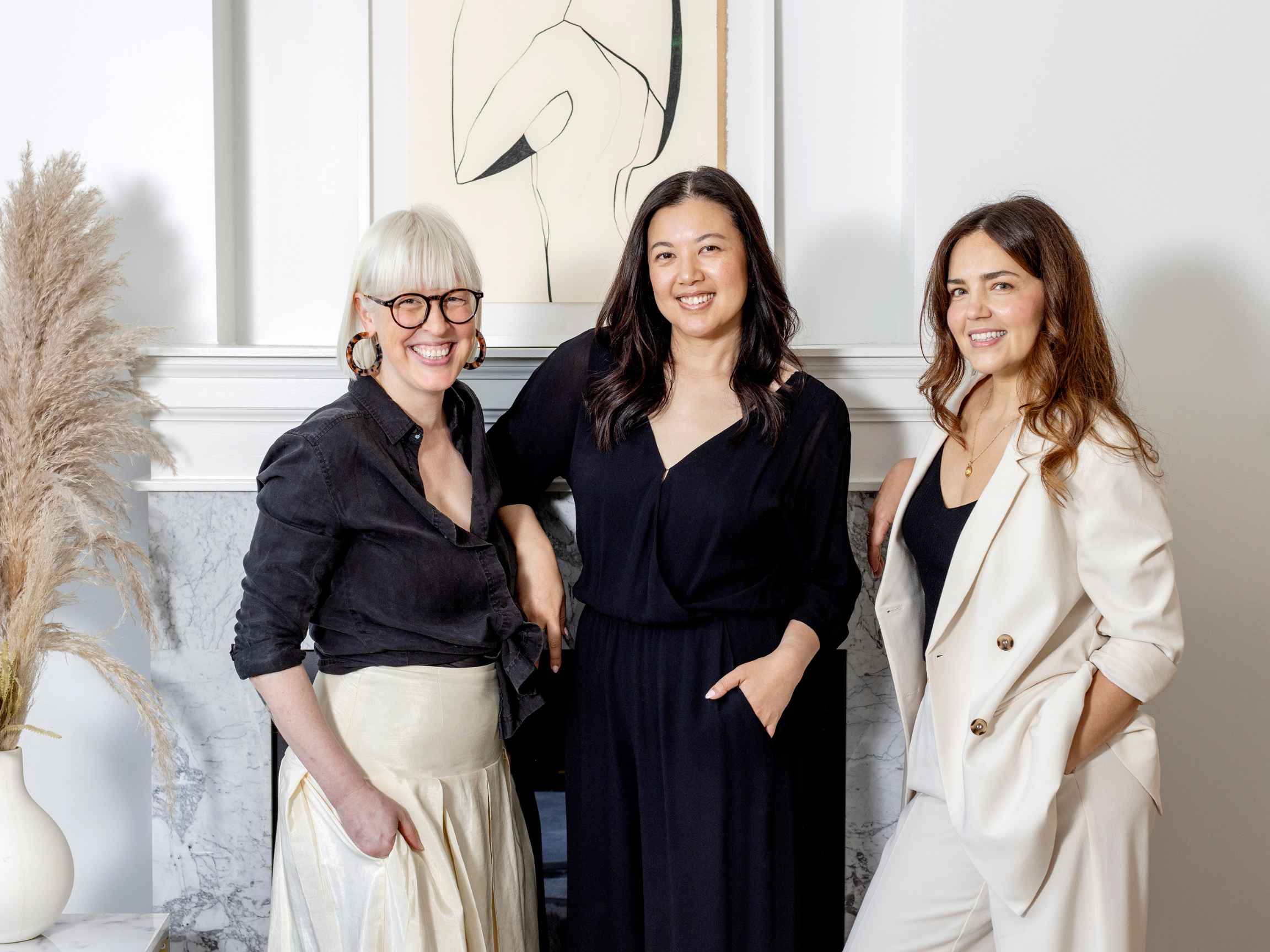 Nice to meet you!
Three friends with a mutual passion for a great night's sleep. That's how Wilet began. It may have started as a bootstrapped side-hustle for co-founders Anna, Oana and Vivian – but it's quickly transformed into Canada's go-to for ethically sourced, sustainably produced, carefully designed linen.
Comfort is key
We have a King Size Heirloom Quilt, and it has been amazing. It's so comfy to sleep with, has been great as an add-on in the winter, and on its own in the summer. It washes nicely, our dog is allowed on our bed and it's held up really well. Kind of want another!
The Heirloom Quilt
I am very happy with my purchase. I would highly recommend.
Fresh and Dreamy!
Love my new linen quilt! It's soft and fresh and I love how oversized it it. Definitely recommend!
Love it
Beautiful color and so soft. Love that it's sewn to keep each square separate so that the insides don't move around too!
amazing quilt!
wow talk about an amazing product ! top notch quality , comfort and value!
I wish I could have one in every colour.